Undrafted in 2017, De La Cruz now stands tall among Phils' prospects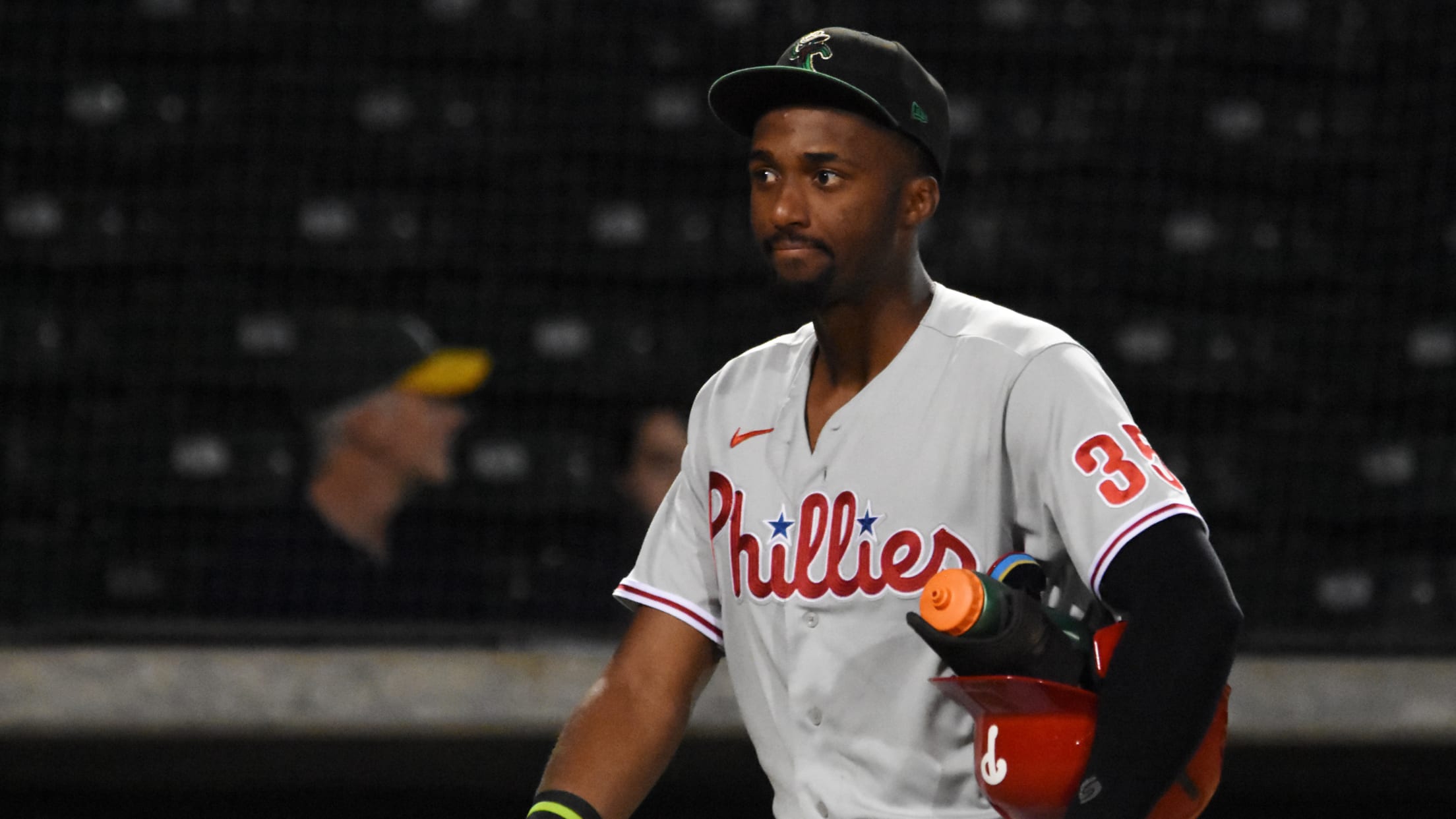 ATLANTA – Back in February, Phillies prospect Carlos De La Cruz took the short walk from Carpenter Complex to BayCare Ballpark in Clearwater, Fla., to play the final few innings in the Phillies' Grapefruit League opener against the Yankees. He smashed a home run to center field in the eighth
This Triple-A bat has been scorching the ball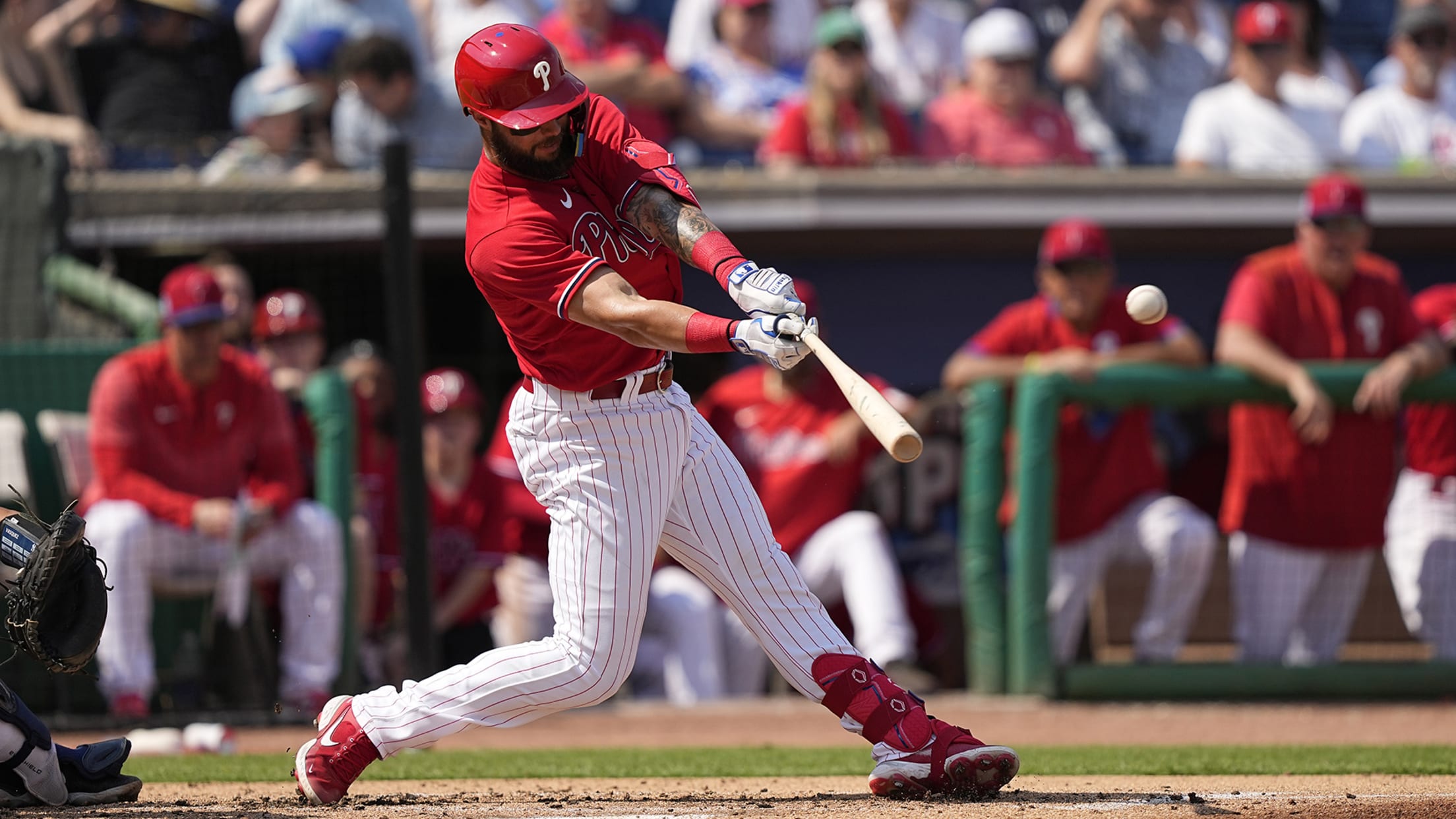 PHILADELPHIA -- Weston Wilson has been doing a little bit of everything for Triple-A Lehigh Valley -- both at the plate and in the field. Following a strong showing during Spring Training, the 28-year-old Wilson has racked up five home runs and three stolen bases in 18 games with the
Where the Phillies' Top 30 prospects are starting season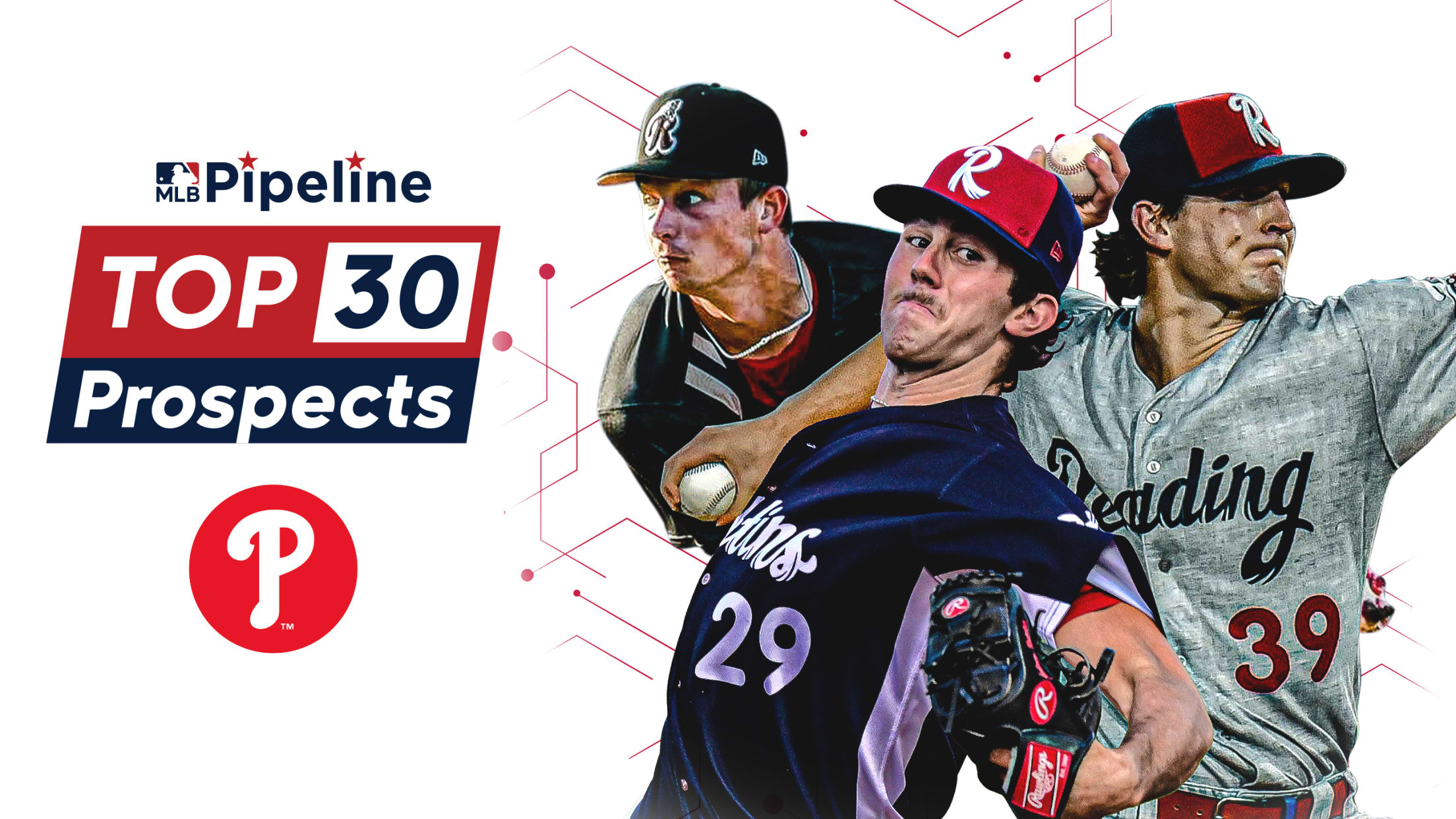 With the Minor League season opening this week, here's where the Phillies' Top 30 Prospects are projected to start: 1. Andrew Painter (MLB No. 6), RHP -- Injured (right elbow) 2. Mick Abel (MLB No. 48), RHP -- Reading (Double-A) 3. Griff McGarry, RHP -- Injured (right side) 4. Justin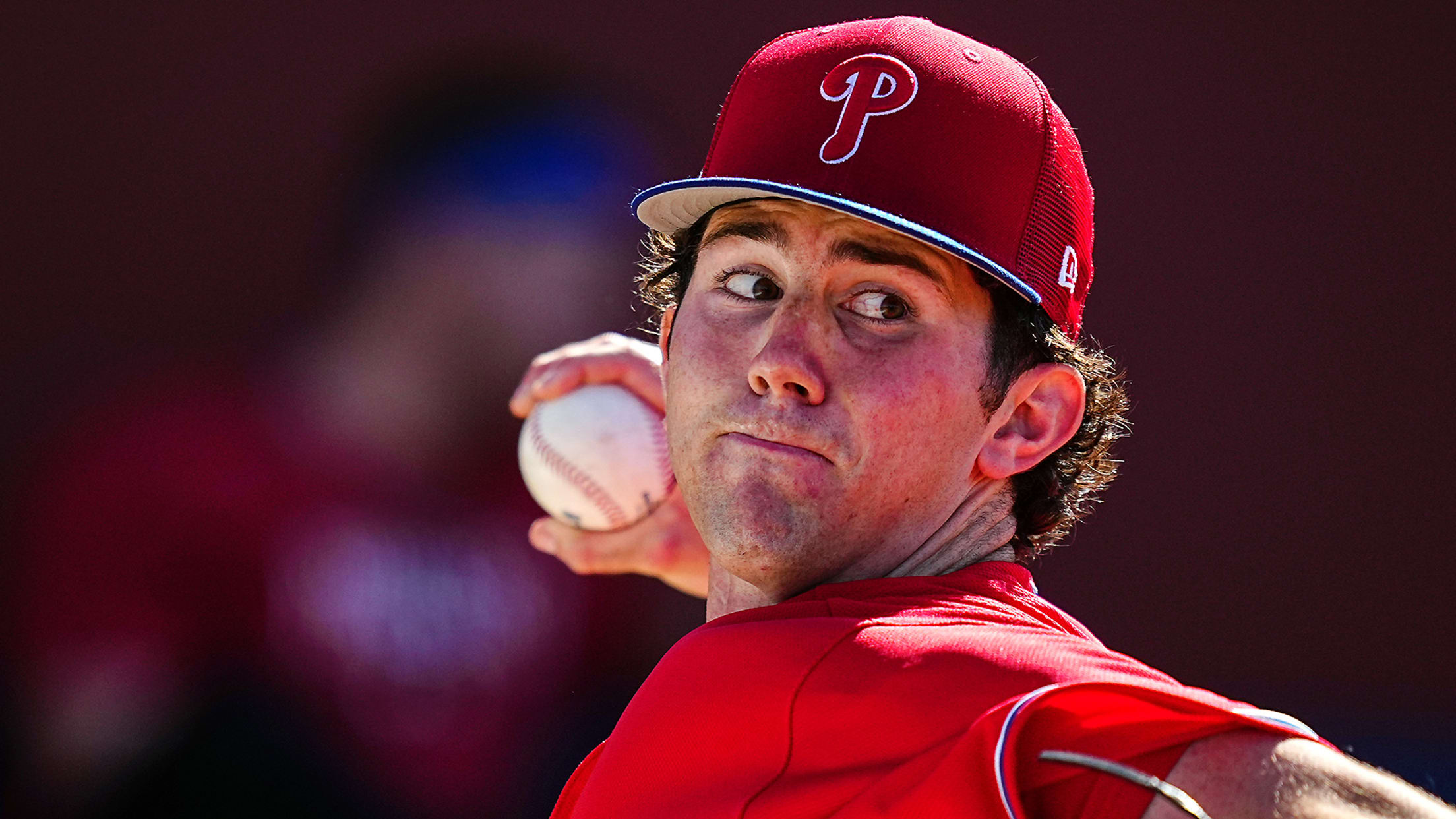 Andrew Painter's ascent has been halted. For now. The Phillies' prized pitching prospect suffered a sprained ulnar collateral ligament after his Grapefruit League debut on March 1 and is resting his powerful right arm. But Painter still isn't far from reaching the big leagues and making an impact with the
Confident prospect Abel looks strong vs. Braves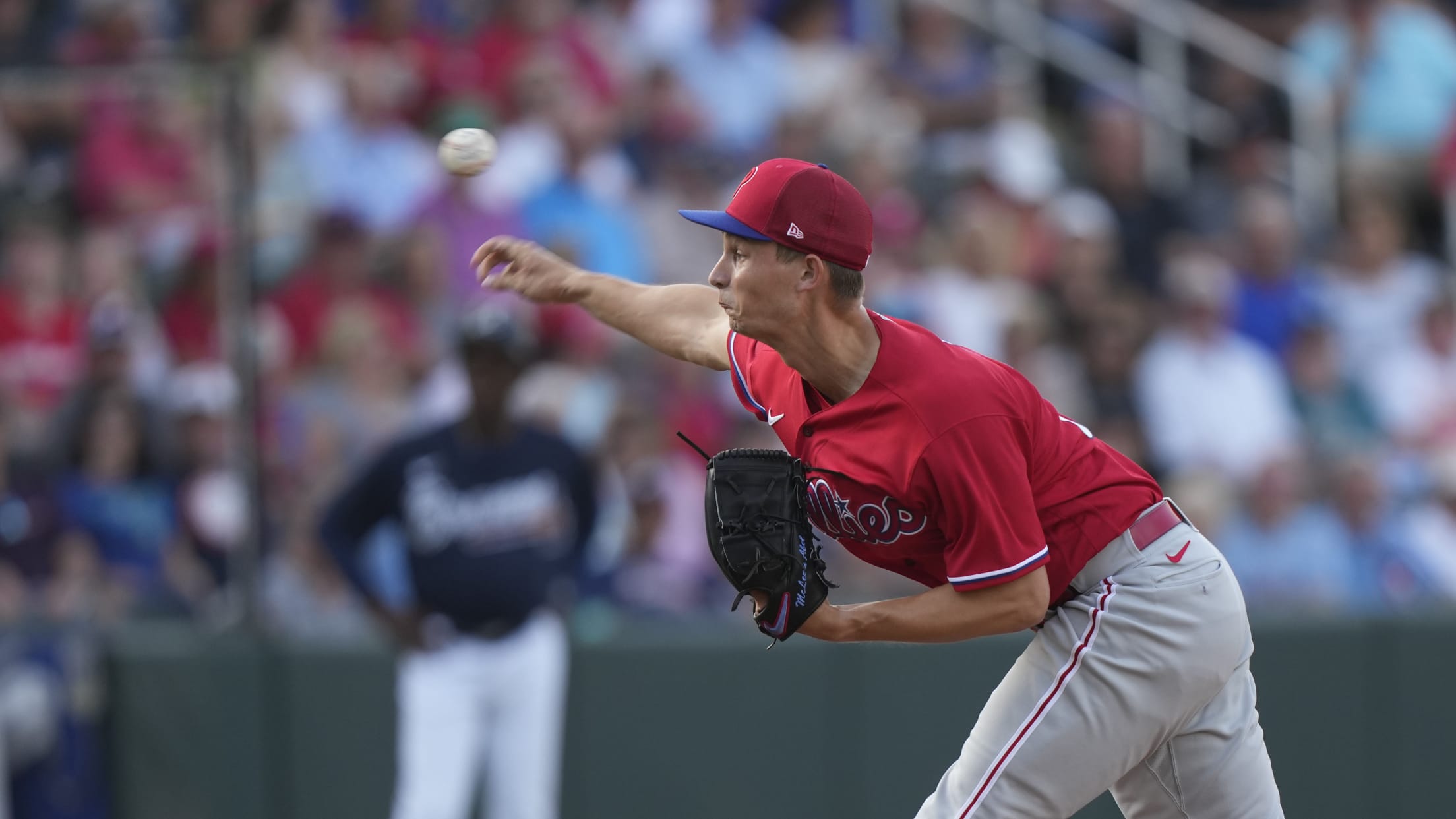 NORTH PORT, Fla -- Mick Abel is the No. 2 prospect in the Phillies organization for a reason, and on Saturday night, he showed a glimpse of what the future could hold. The 21-year-old and 15th overall pick in the 2020 Draft was given a test when he toed the
Revamped prospect Moore in command for Phils
24-year-old righty impressing Thomson with improved accuracy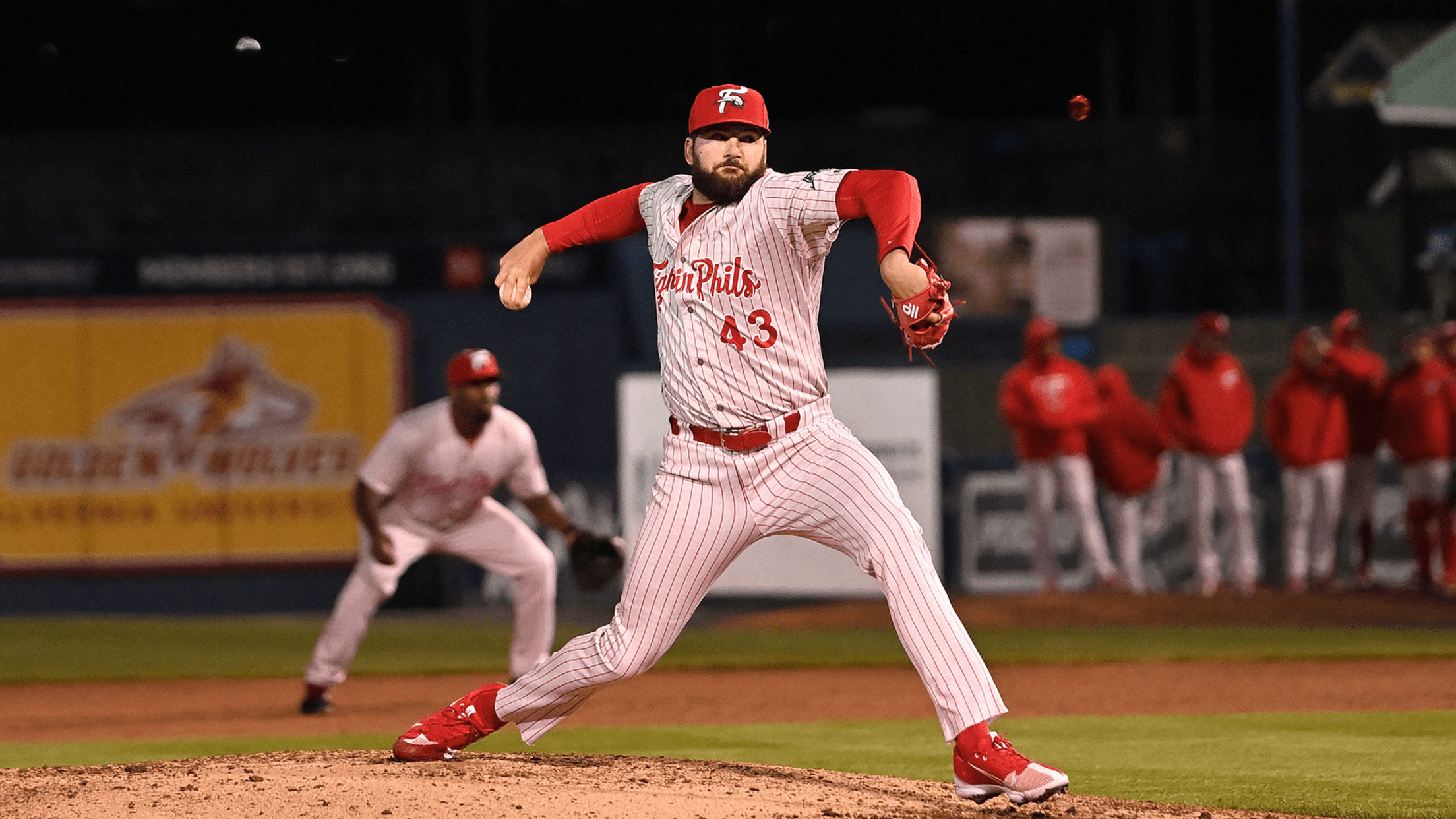 LAKELAND, Fla. -- McKinley Moore said he hasn't noticed that he is the only healthy pitcher in Phillies camp who has not yet pitched in the big leagues. That's a good thing. It means Moore, who is the Phillies' No. 20 prospect, is impressing. He allowed one hit in a
Painter, Abel, McGarry form Phils' future rotation core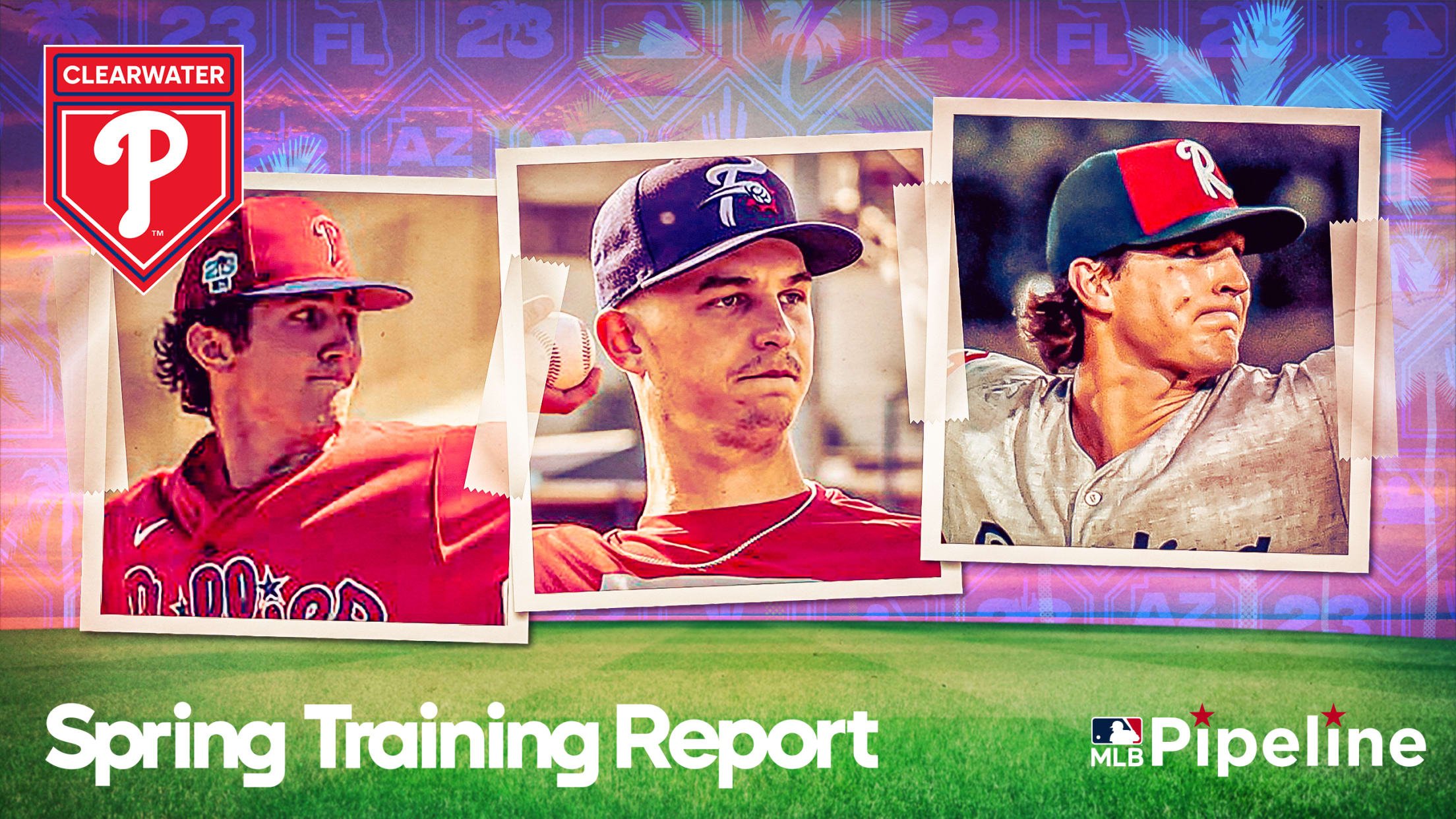 CLEARWATER, Fla. -- It's no secret that the Phillies have a three-headed pitching monster at the top of their prospect rankings in right-handers Andrew Painter, Mick Abel and Griff McGarry. Painter's recent right UCL sprain complicates matters in the short term, but given how all three showed impressive arsenals and
Andrew Painter (UCL sprain) to rest for 4 weeks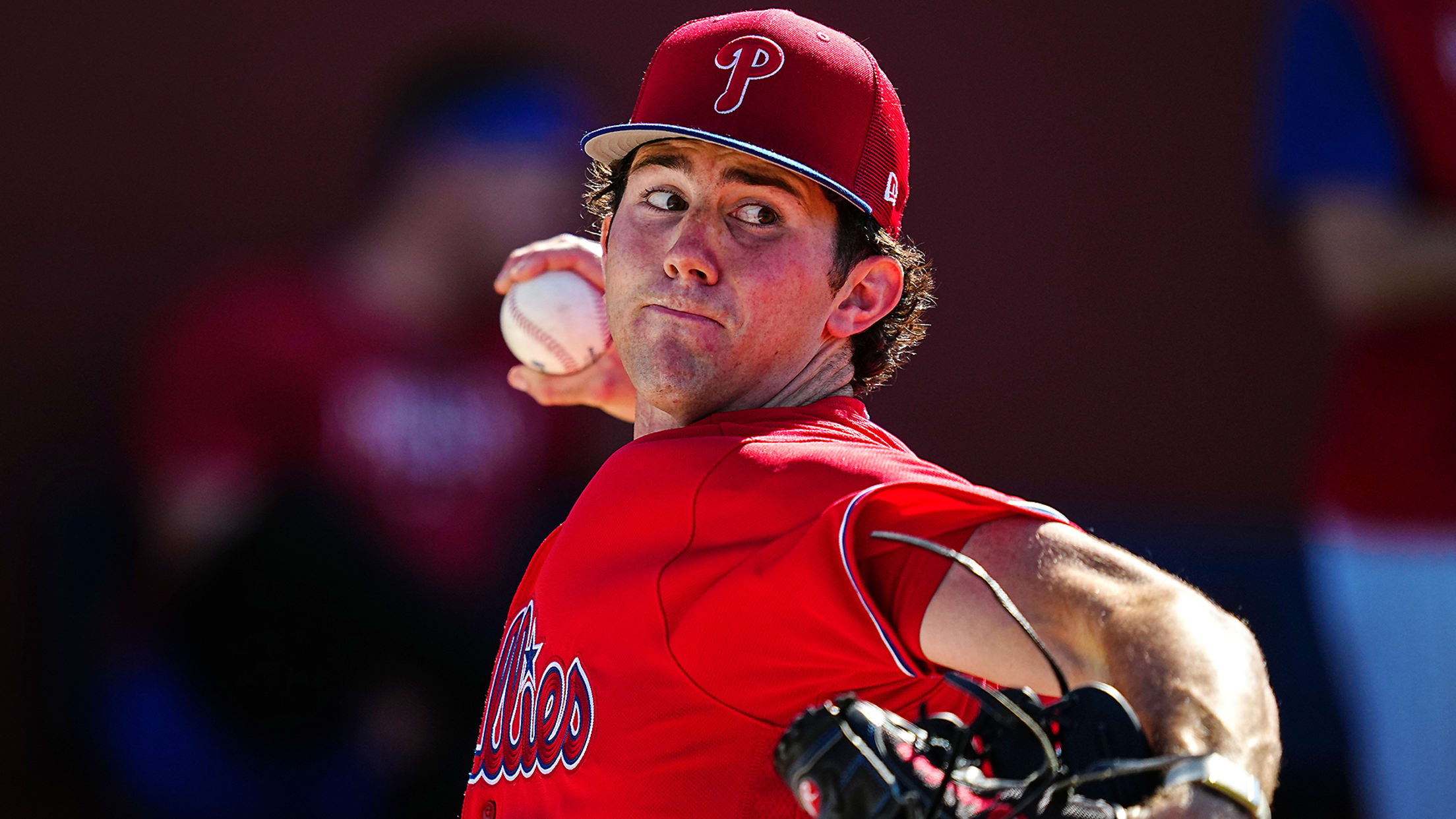 CLEARWATER, Fla. -- Andrew Painter does not need surgery. He needs rest. The Phillies announced Friday morning that Painter, who is MLB's No. 6 prospect, has a sprained right proximal ulnar collateral ligament in his right elbow, which he suffered after making his Grapefruit League debut on March 1 against
With Painter in limbo, Falter takes lead for rotation spot
Southpaw gets stretched out to 2 1/3 innings as club offers no update on top prospect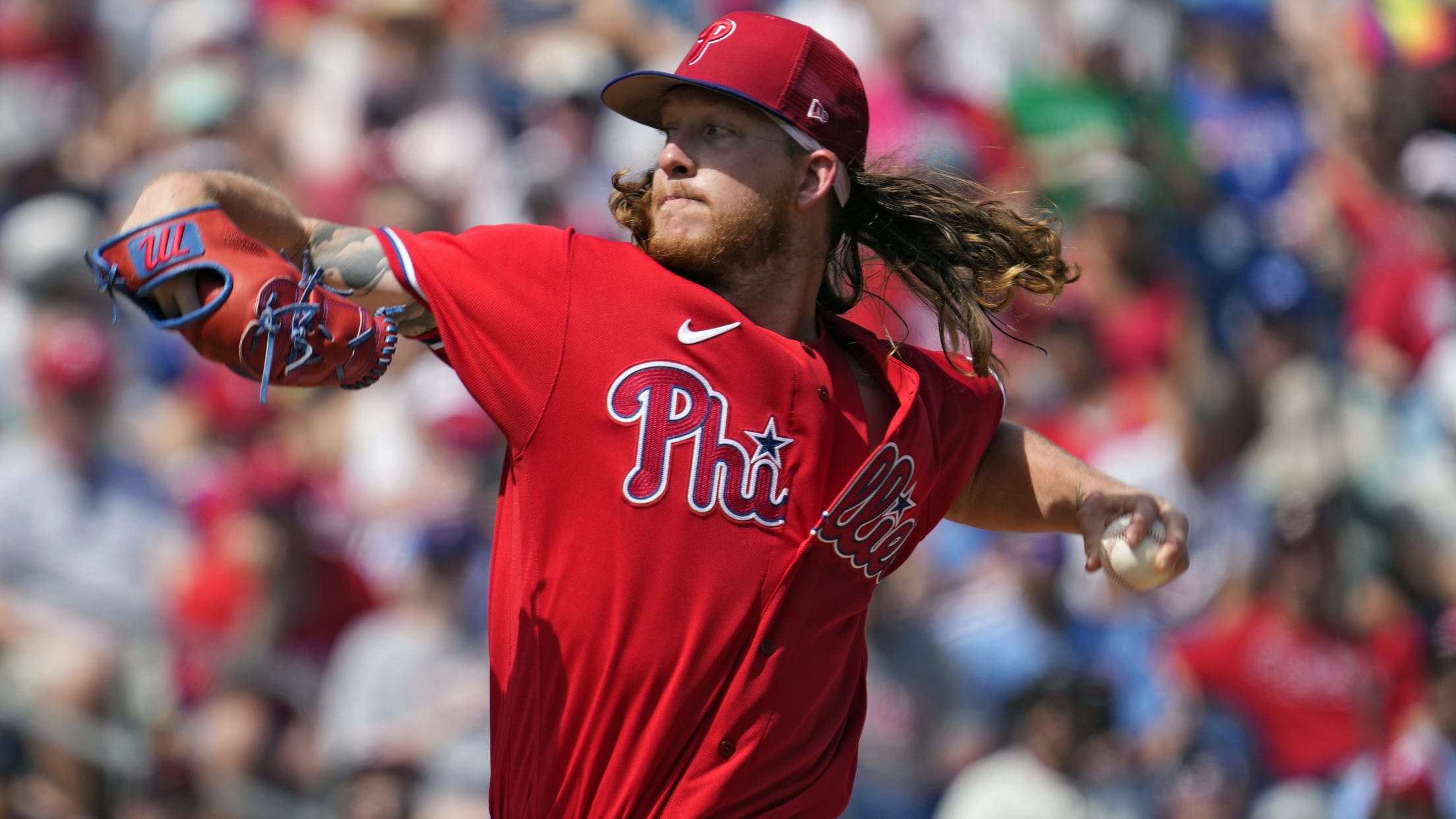 CLEARWATER, Fla. -- The long wait continues for an official update on Andrew Painter's health. In the meantime, Bailey Falter pitched. Falter allowed two runs, one earned, in 2 1/3 innings Tuesday in the Phillies' 7-3 loss to the Rays in a Grapefruit League game at BayCare Ballpark. Falter has
As Painter's elbow issue lingers, options arise for No. 5 starter spot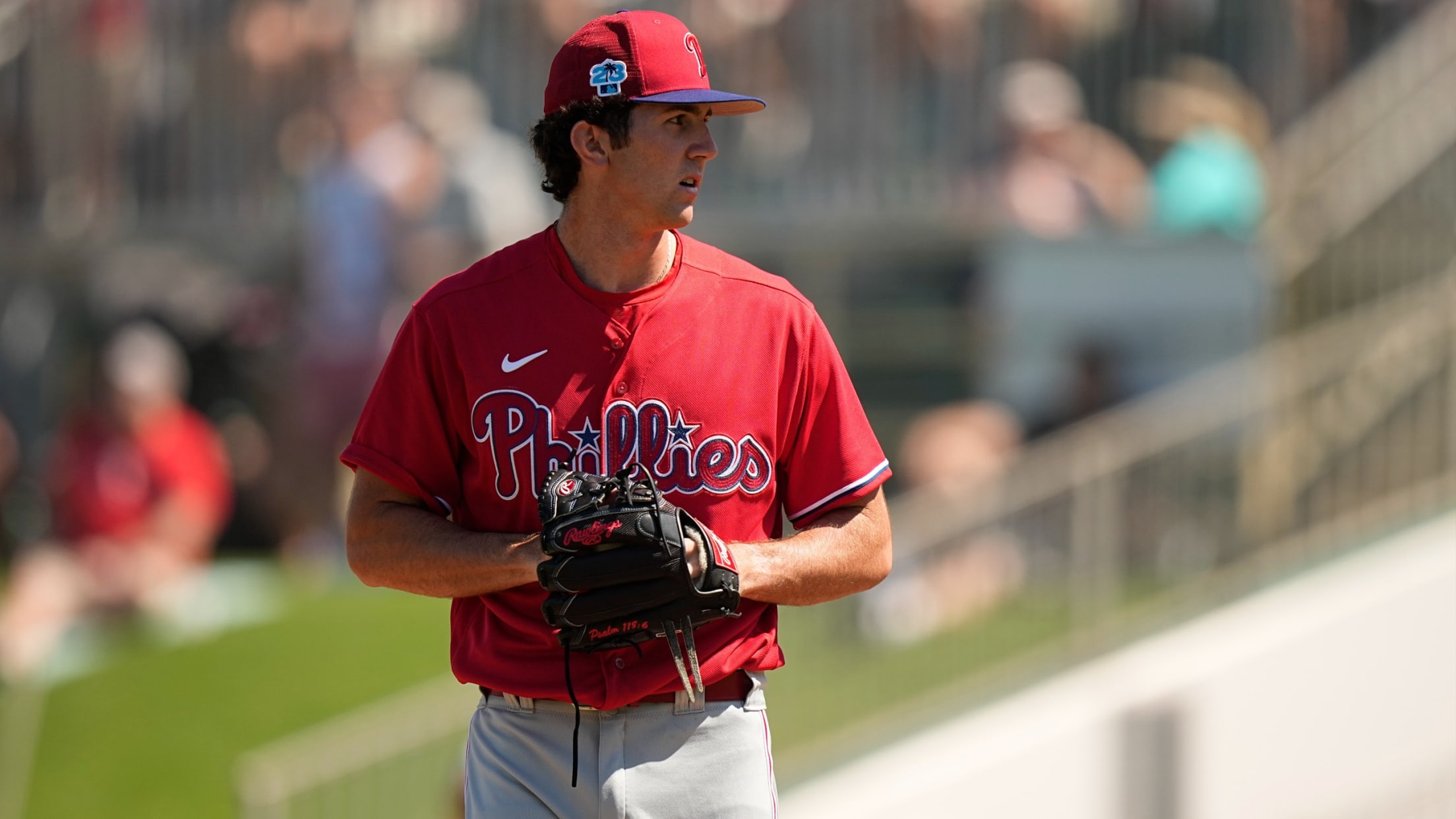 SARASOTA, Fla. -- It would have been such a fun story to have Andrew Painter make the Phillies' Opening Day roster. It feels like a pipe dream now. The Phillies offered no update on Painter's tender right elbow again on Monday, following an eye-popping Grapefruit League debut last Wednesday in
Q&A: No. 3 Phillies prospect Griff McGarry on his journey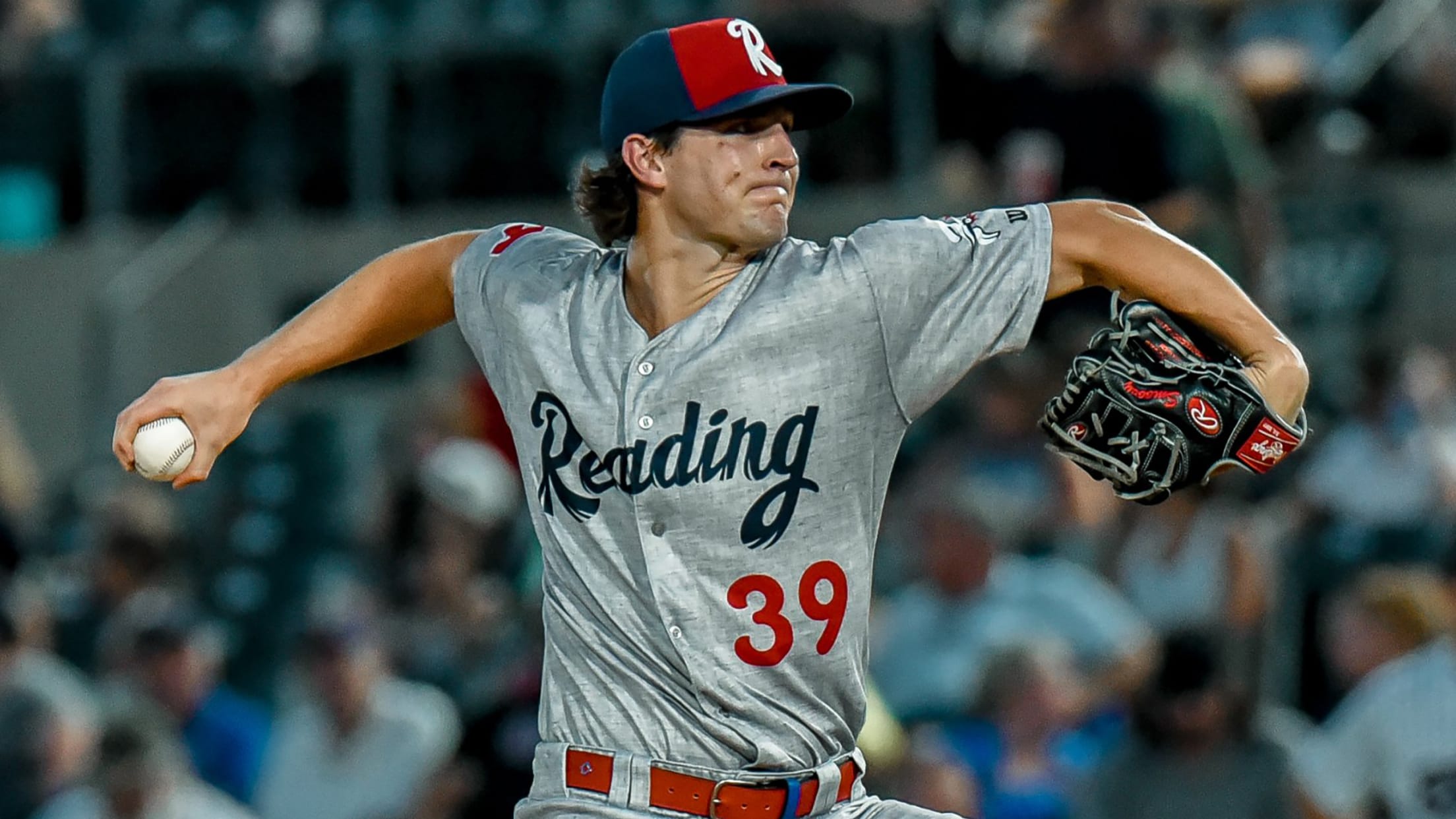 The revamped Phillies Top 30 prospect list features a three-headed pitching monster at the top. Andrew Painter and Mick Abel were first-round picks in 2021 and 2020, respectively, in the top two spots, while No. 3 Griff McGarry went from being a 2021 fifth-rounder out of Virginia to a pitcher
Painter getting tests after elbow tenderness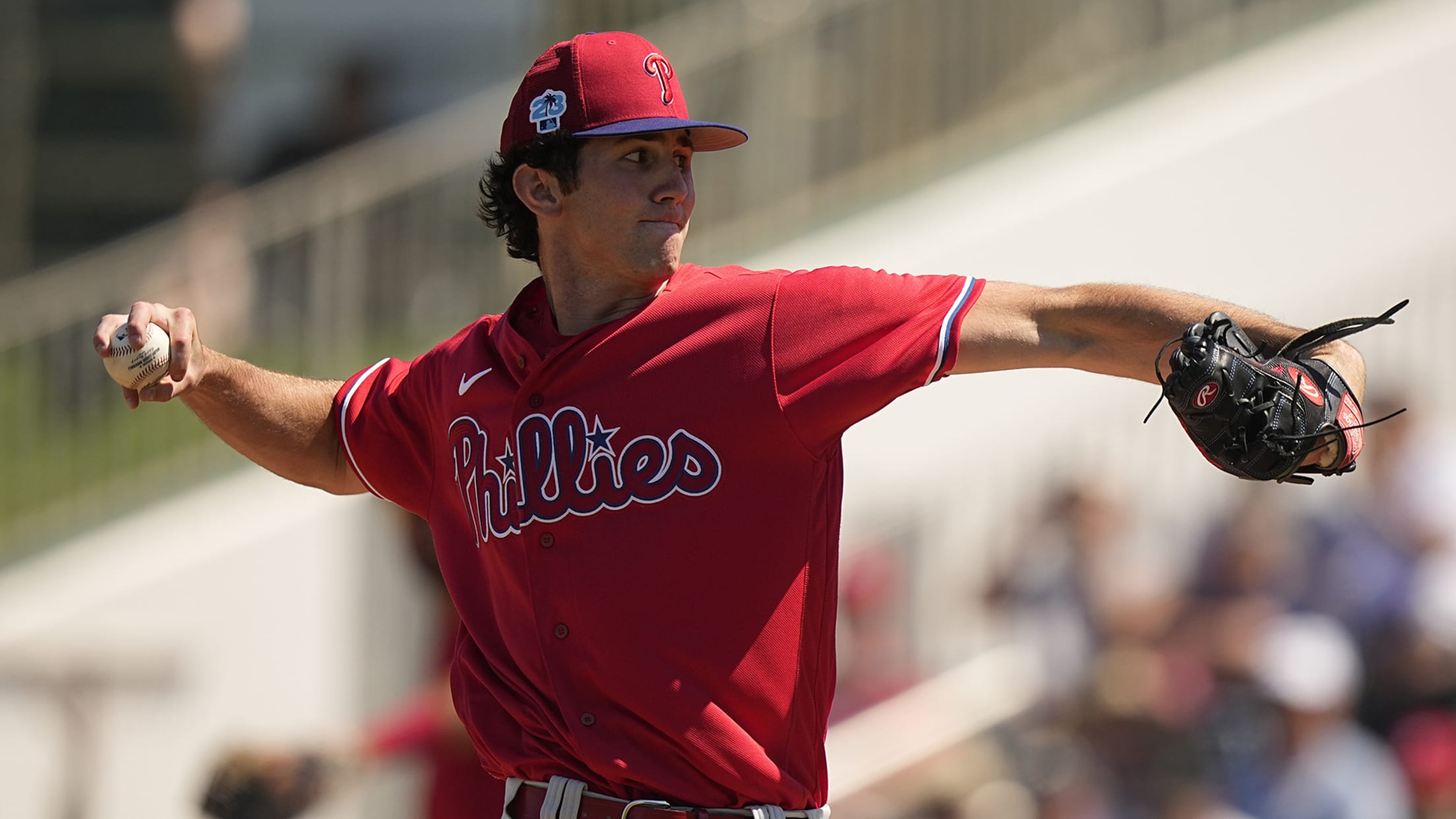 CLEARWATER, Fla. -- Phillies top prospect Andrew Painter was sent for tests on his right elbow after feeling some discomfort when he reported to camp on Thursday, one day after his impressive spring debut. "Andrew Painter came in with a little tender elbow yesterday," manager Rob Thomson said following Friday
Falter, McGarry get first audition for Phils' No. 5 spot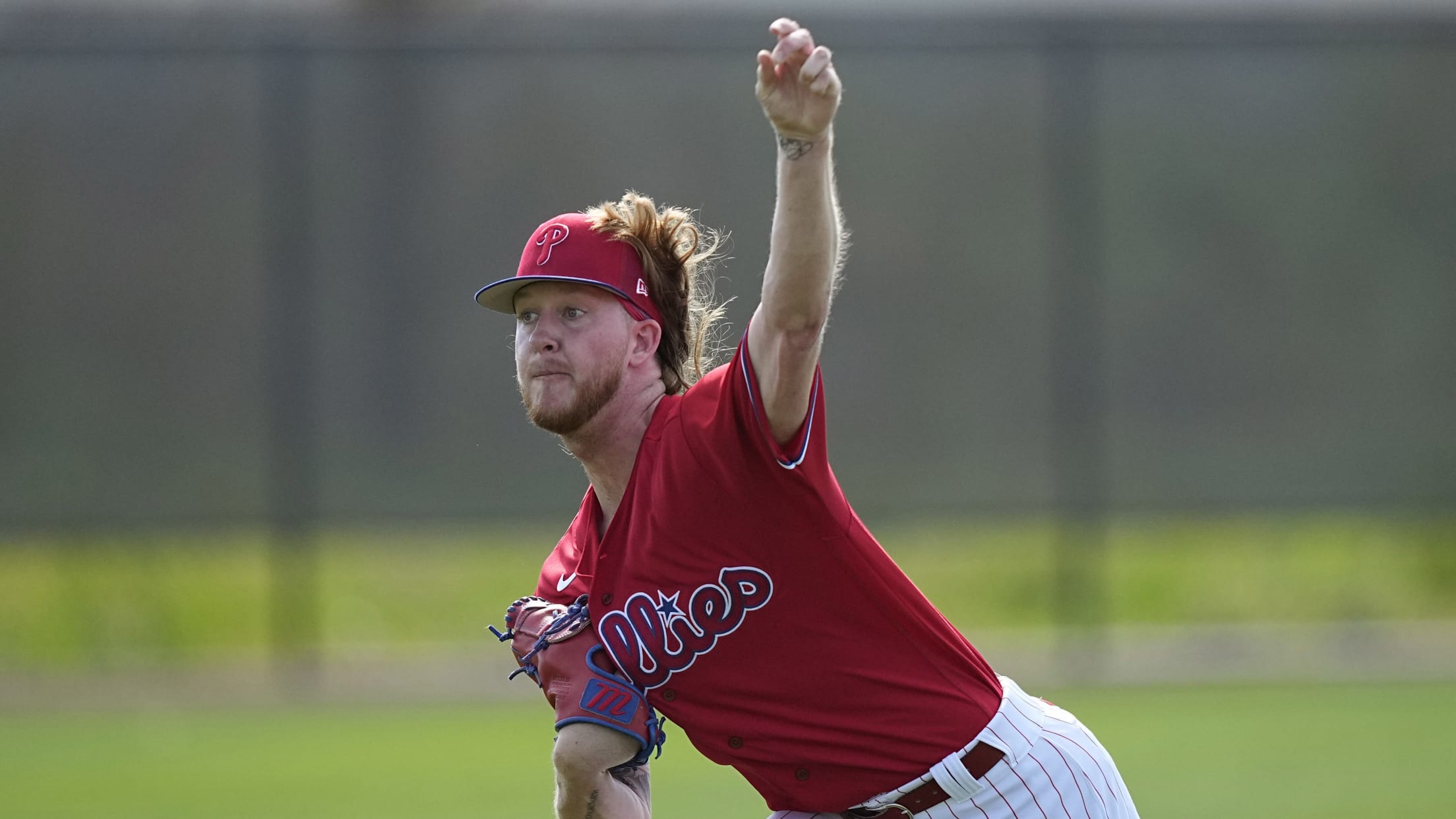 FORT MYERS, Fla. -- One day after Phillies top prospect Andrew Painter made an impressive opening argument in his bid for the final rotation spot, two other candidates -- Bailey Falter and Griff McGarry -- got their first audition on Thursday afternoon against the Red Sox at JetBlue Park. Falter
Touching 99 mph, Painter earns widespread praise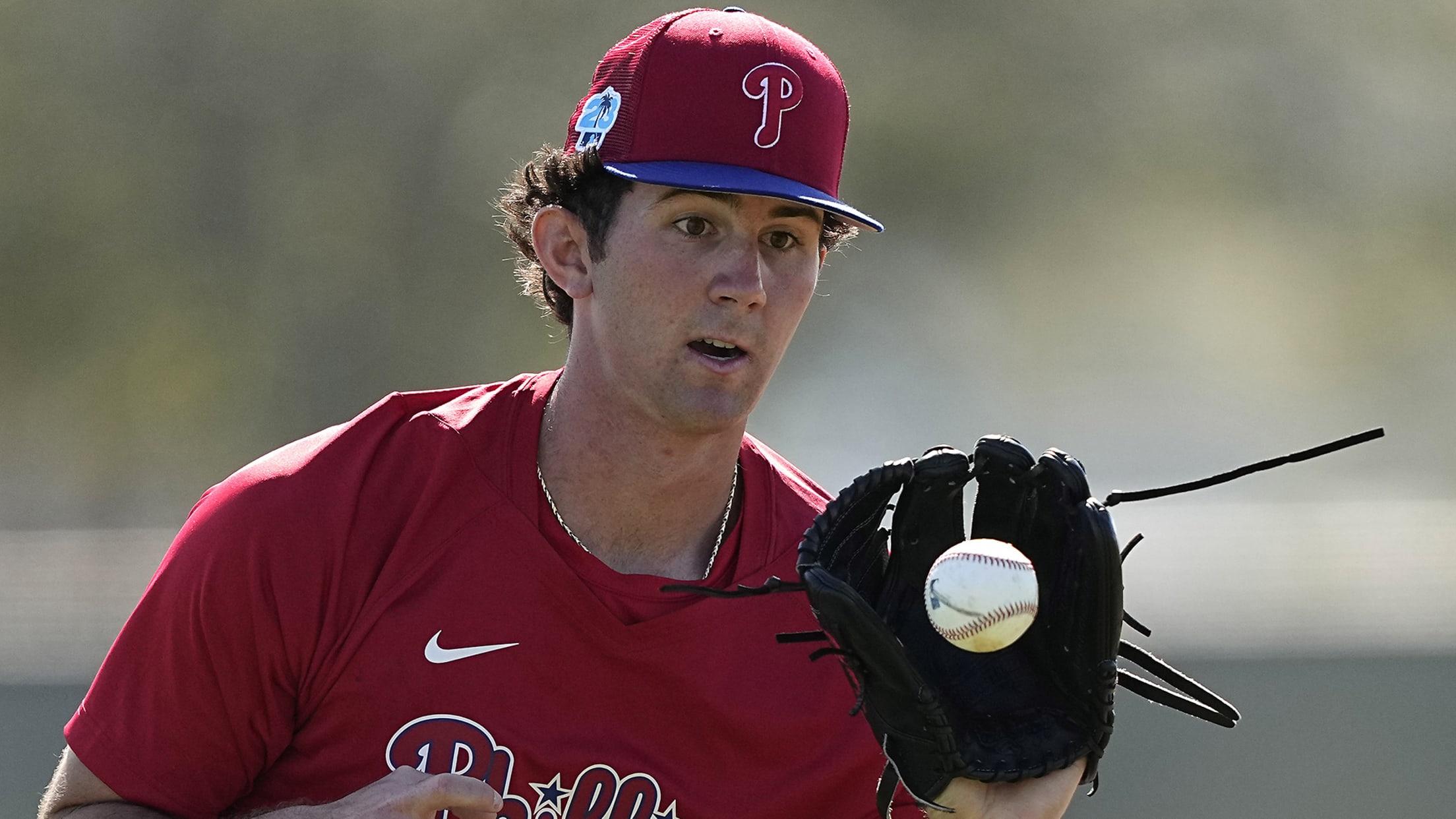 FORT MYERS, Fla. -- This is just the start. Phillies prospect Andrew Painter fired a 99 mph fastball to Carlos Correa in the first inning Wednesday afternoon at Hammond Stadium. The pitch looked effortless coming out of his right hand. Painter threw Max Kepler a nasty 2-2 cutter in the
Here are the Phillies' 2023 Top 30 prospects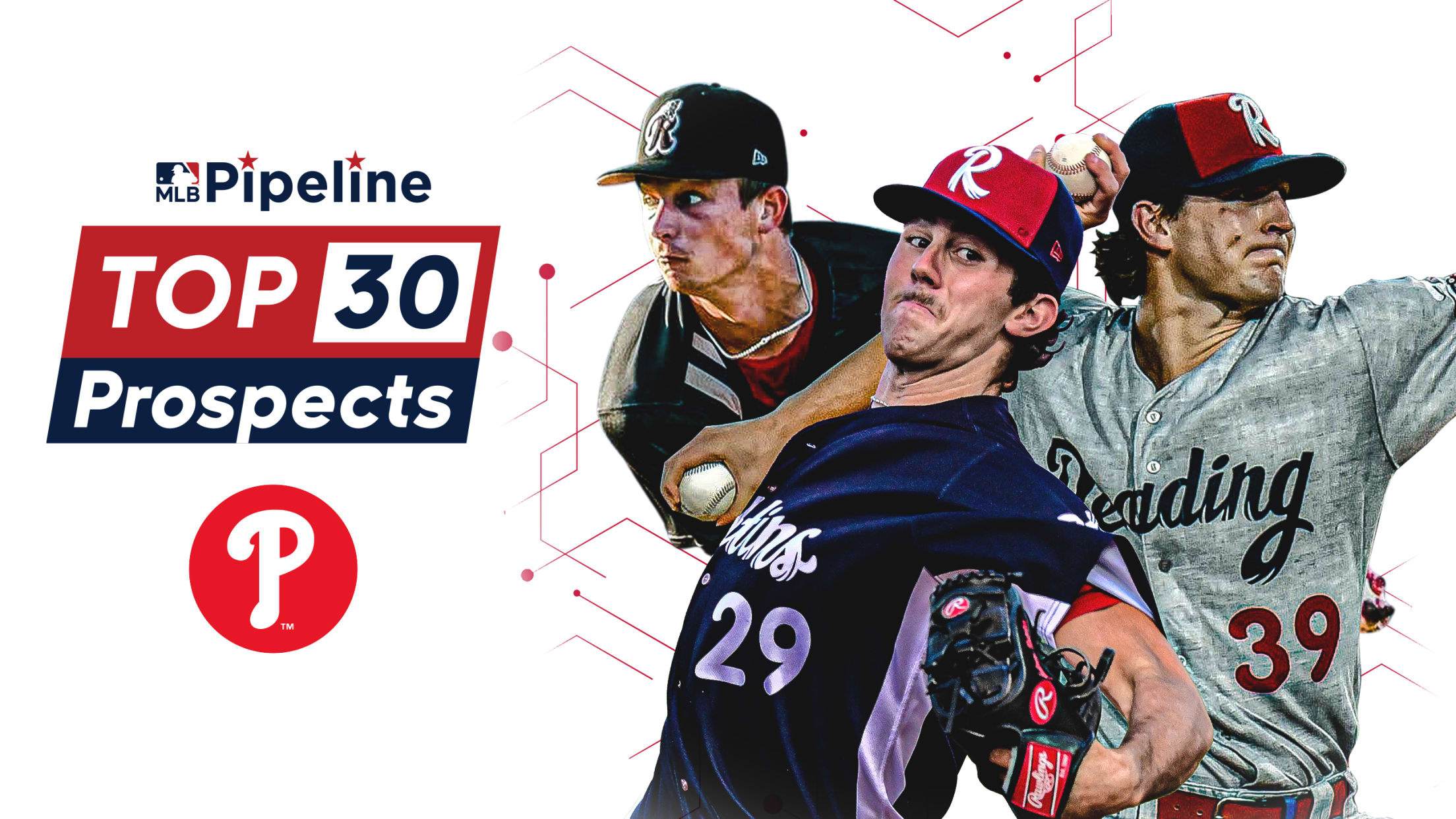 What a difference a year makes. Last year at this time, the Phillies were coming off a solid 2021, one that saw them finish over .500 for the first time in a decade. Obviously, they built off of that, playing their way to the World Series in 2022. And they
Notes: Harrison, Baker, De La Cruz impress in opener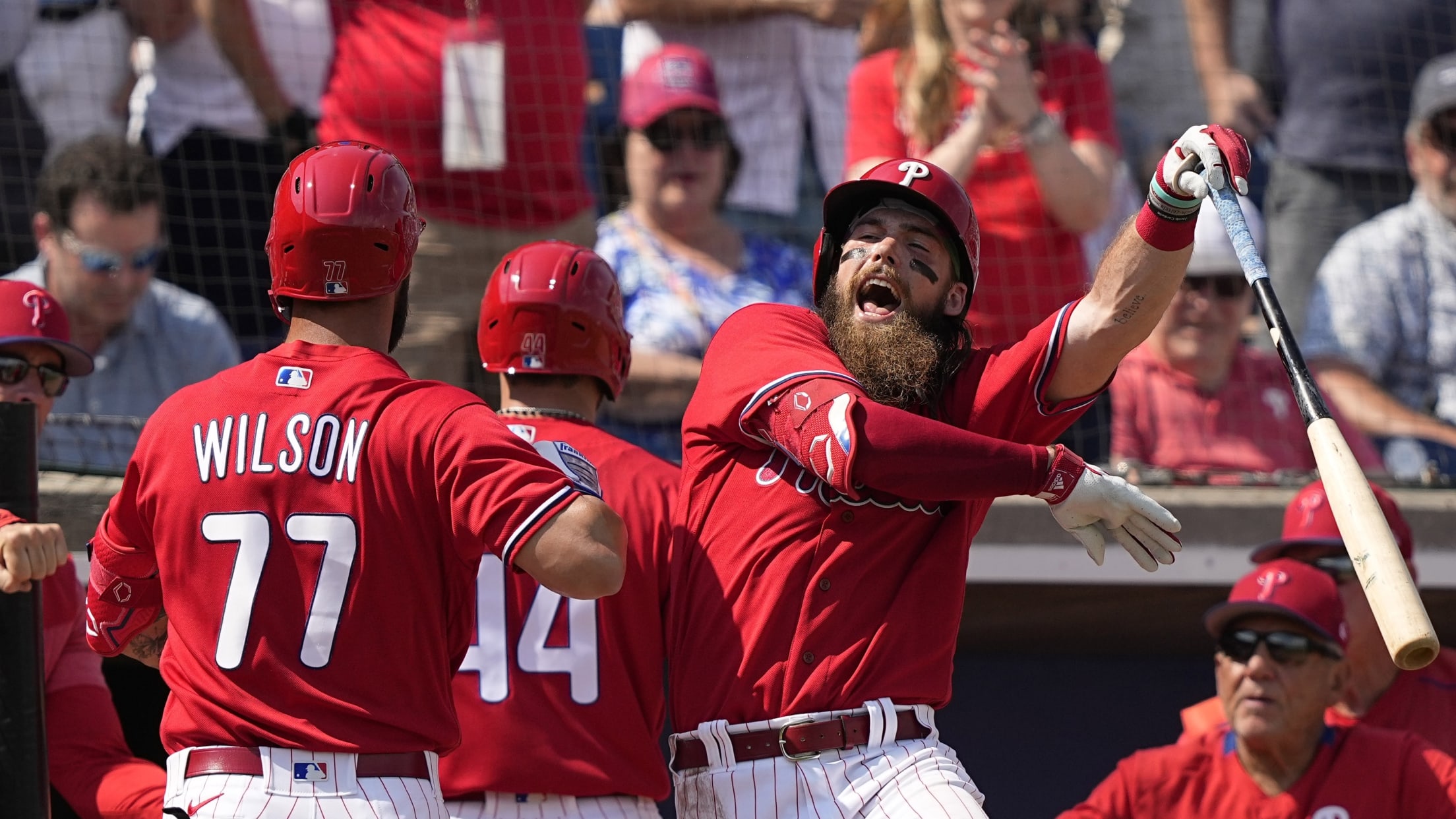 CLEARWATER, Fla. -- It's finally baseball season, folks. Phillies veteran Josh Harrison said Saturday at BayCare Ballpark that the offseason in his home is known as "Brittney season." Brittney Harrison is his wife of 10 years, and it refers to a time when Josh does the things he cannot do
Teenager Painter in the running for Phillies rotation spot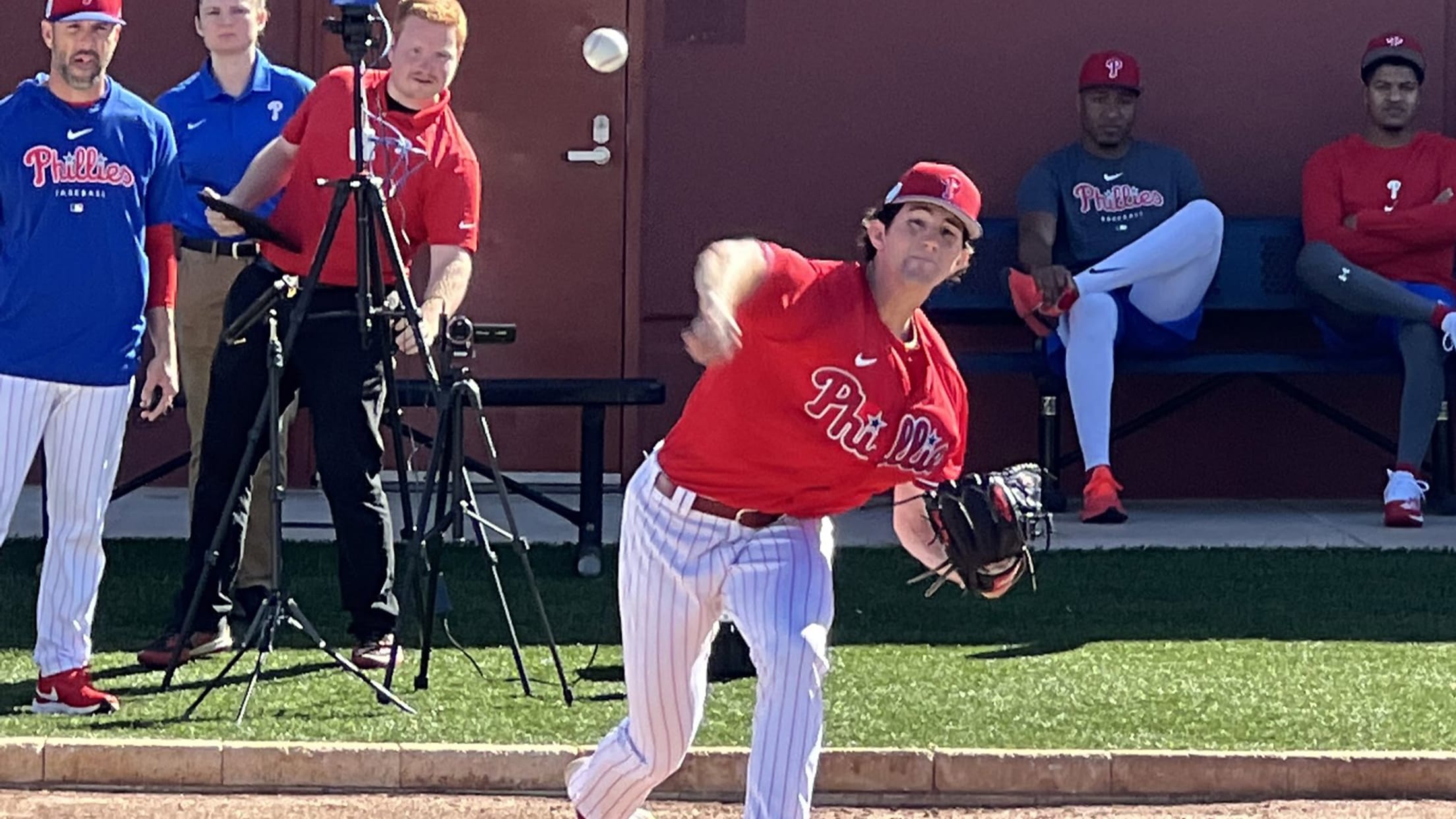 CLEARWATER, Fla. -- BayCare Ballpark opened in February 2004, which makes the place only 10 months younger than top Phillies prospect Andrew Painter. In that time, the Phillies have arranged lockers in the clubhouse numerically, almost without exception. Players with big league experience and low numbers were on one side.
Top Phils prospects Painter, Abel, McGarry invited to spring camp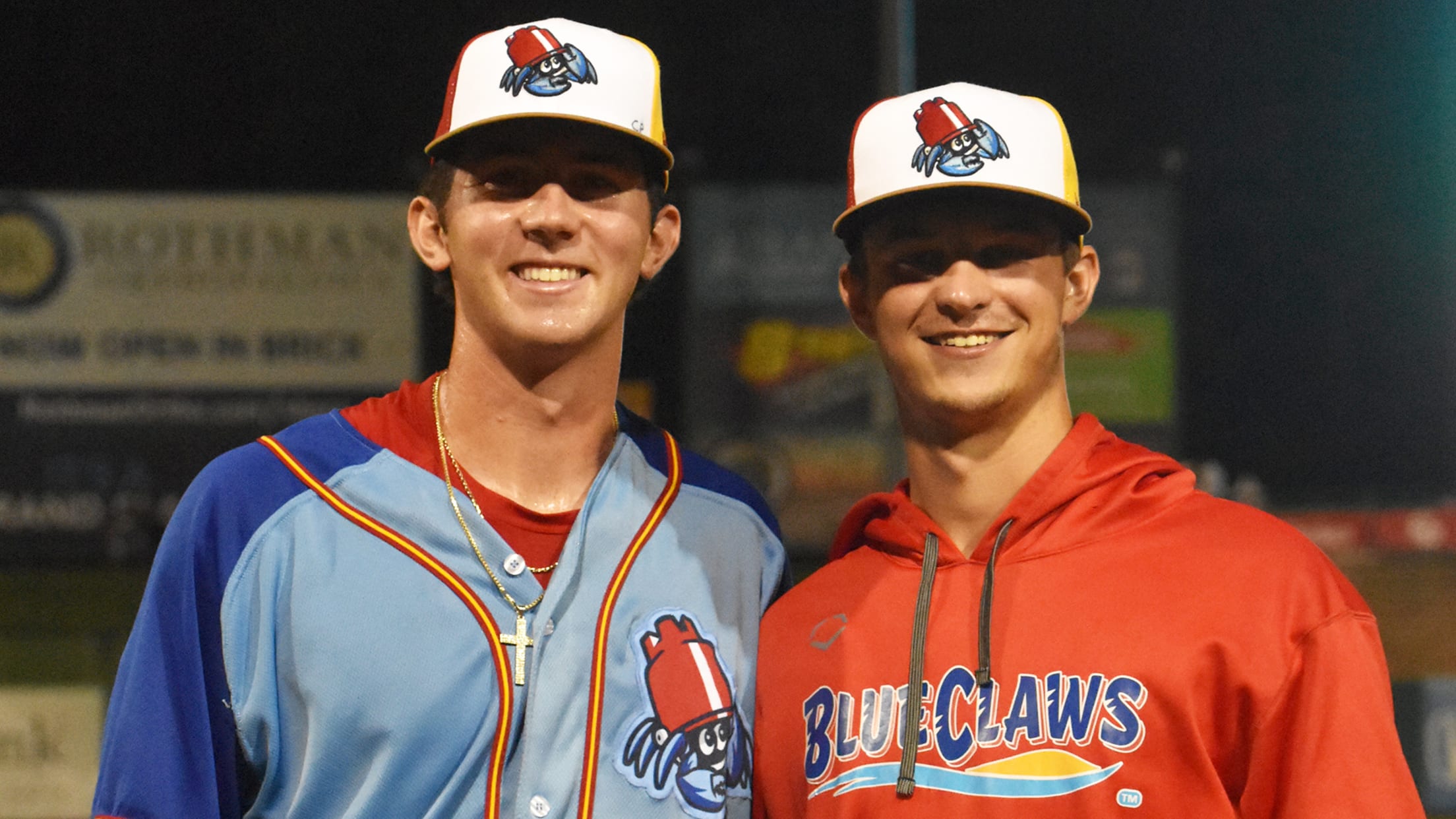 The Phillies' top three pitching prospects were among the 21 non-roster players the club invited to Major League Spring Training on Tuesday. Andrew Painter (Phillies' No. 1 prospect, per MLB Pipeline), Mick Abel (No. 2) and Griff McGarry (No. 4) will join the team in Clearwater, Fla., when pitchers and
Explore the Phillies' Minor League ballparks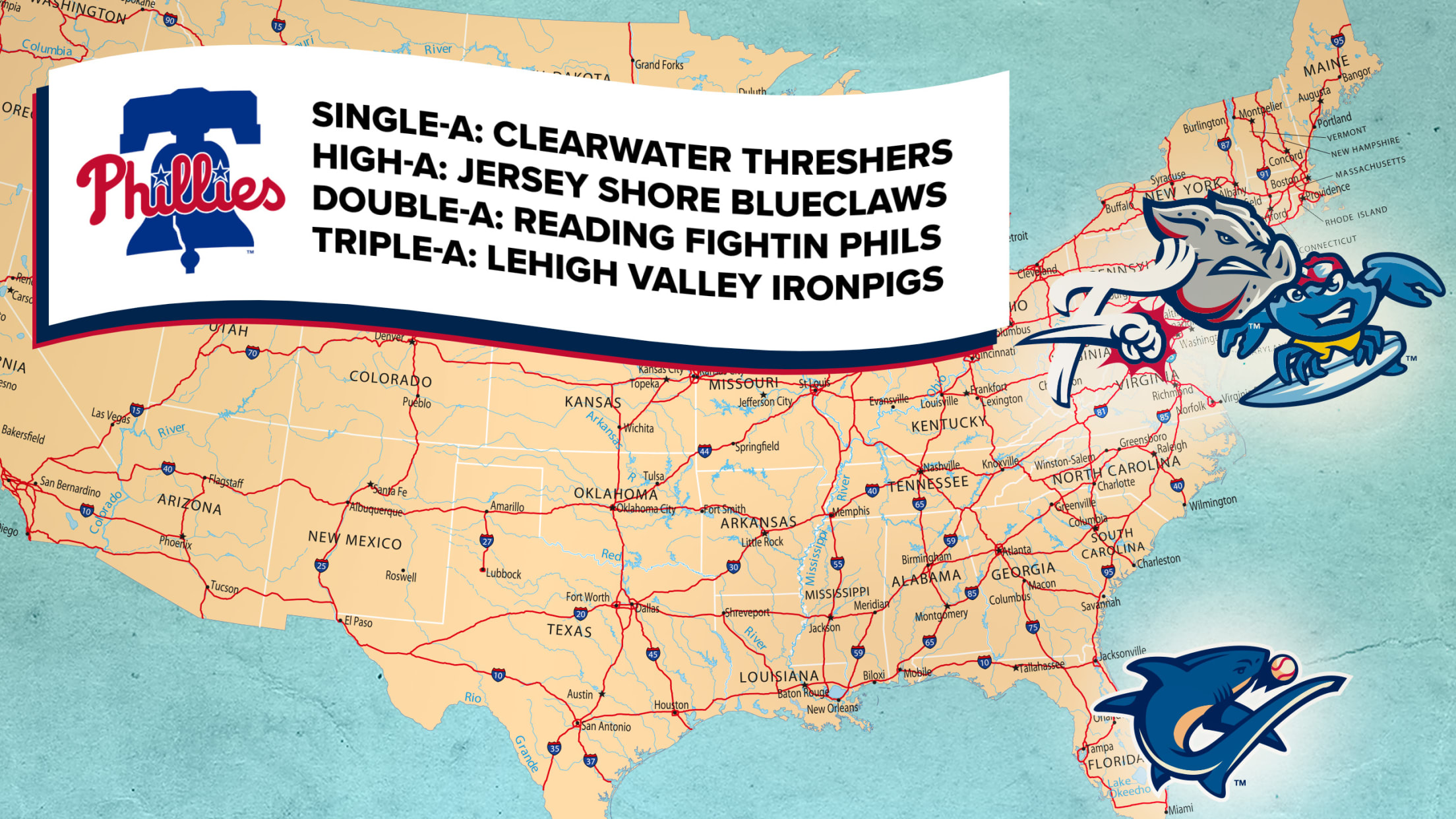 The Minor League Ballpark Guides series spotlights each stadium across baseball's affiliated ranks. Each edition provides ballpark highlights, from concessions to seating options to in-game entertainment to mascots. Ballpark Guides also take travelers through each facility's surrounding area, encompassing the best places in town to eat or drink, nearby tourist
Phillies agree to deal with switch-hitting Dominican SS (source)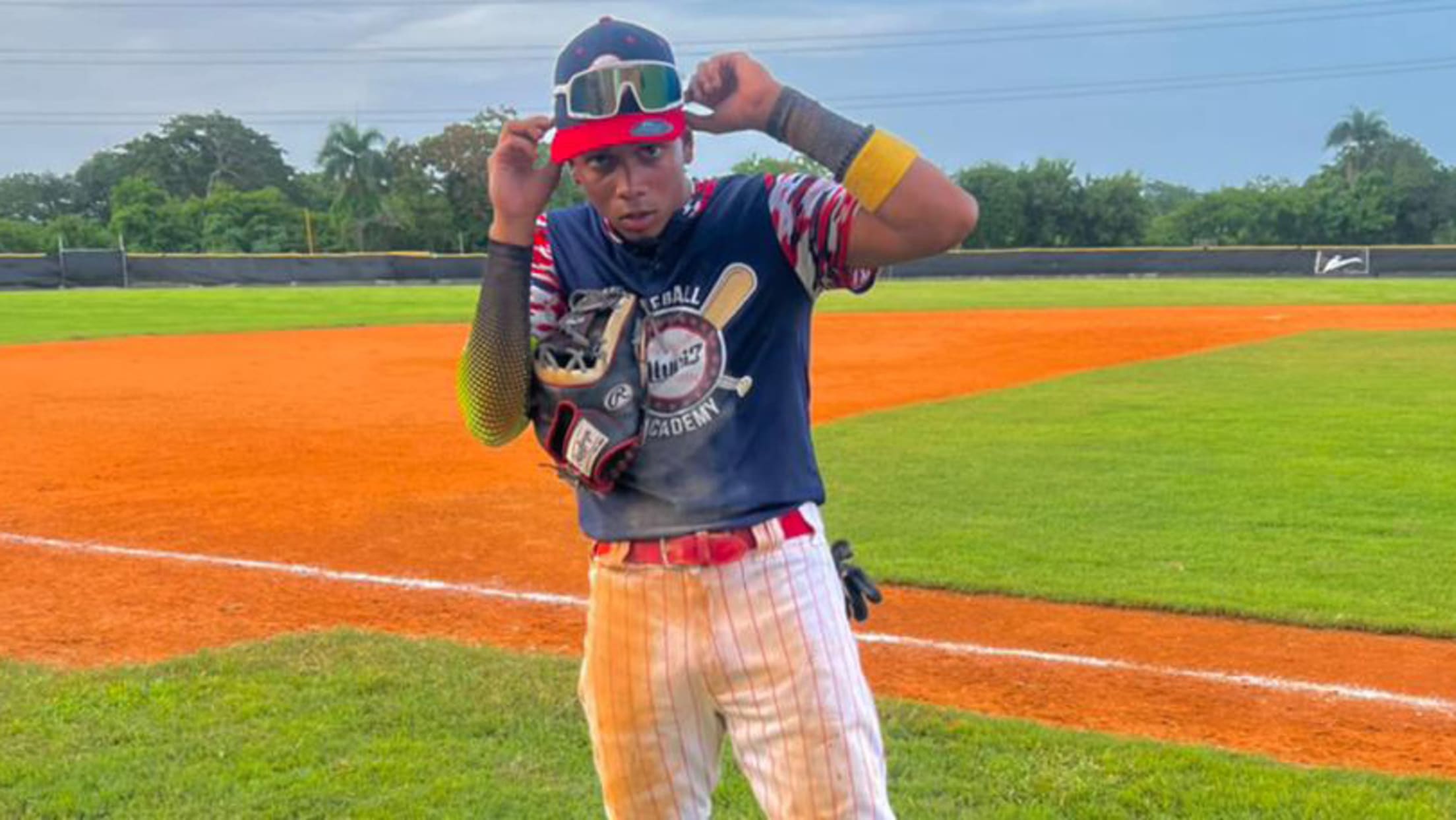 The Phillies might have discovered the next great Dominican shortstop. According to industry sources, the club has agreed to a $3 million deal with shortstop Jesus Caba, the No. 13-ranked prospect on the Top 50 international list, who has drawn comparisons to Francisco Lindor.
Which Phillies pitching prospects can contribute in '23?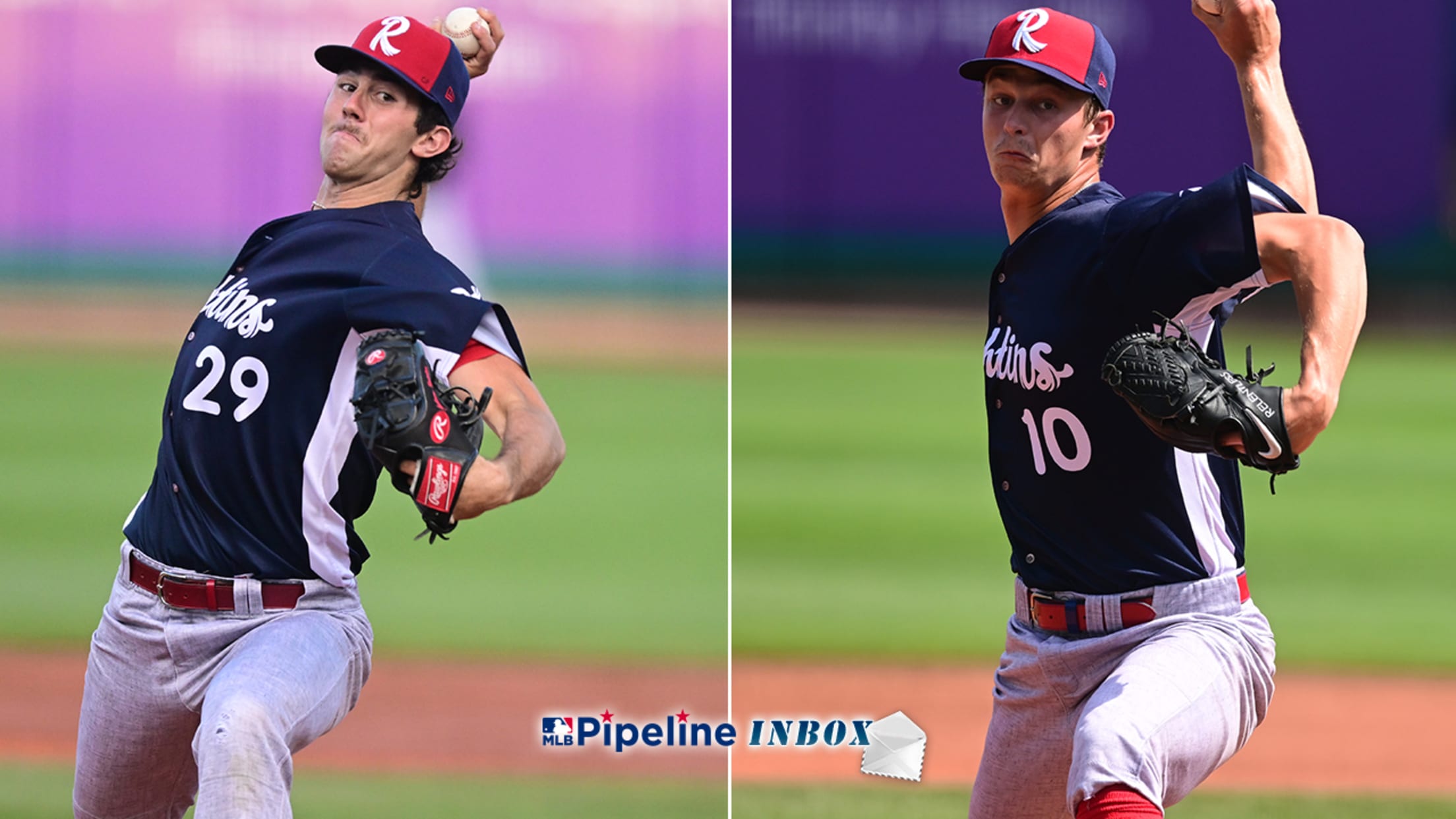 A consistent contributor to our MLB Pipeline Inbox, Stephen D'Alesio (Stevie D in our circles), asked this week for some bold prospect predictions heading into the new season. That got all of us going on full-steamed prognostications. Our MLB Pipeline Podcast episode this week was entirely devoted to prospect predictions
Phils protect No. 5 prospect Rojas from Rule 5 Draft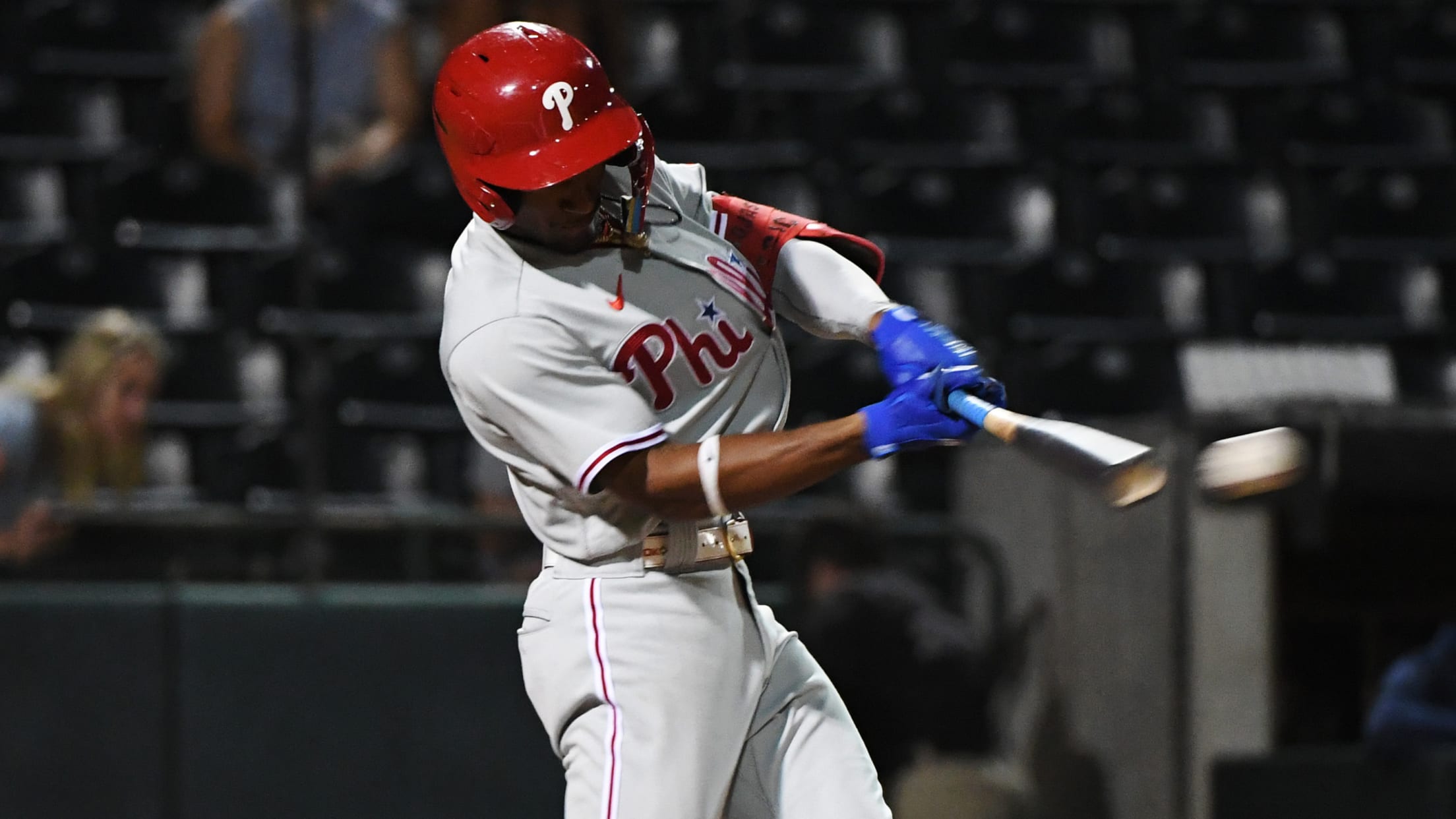 PHILADELPHIA -- Almost nobody runs like Johan Rojas. Very few play center field like him, too. They are just two reasons why the Phillies on Monday afternoon announced that they selected Rojas' contract, placing him on the 40-man roster and protecting him from next month's Rule 5 Draft at the
Most memorable 2022 AFL moments ▶️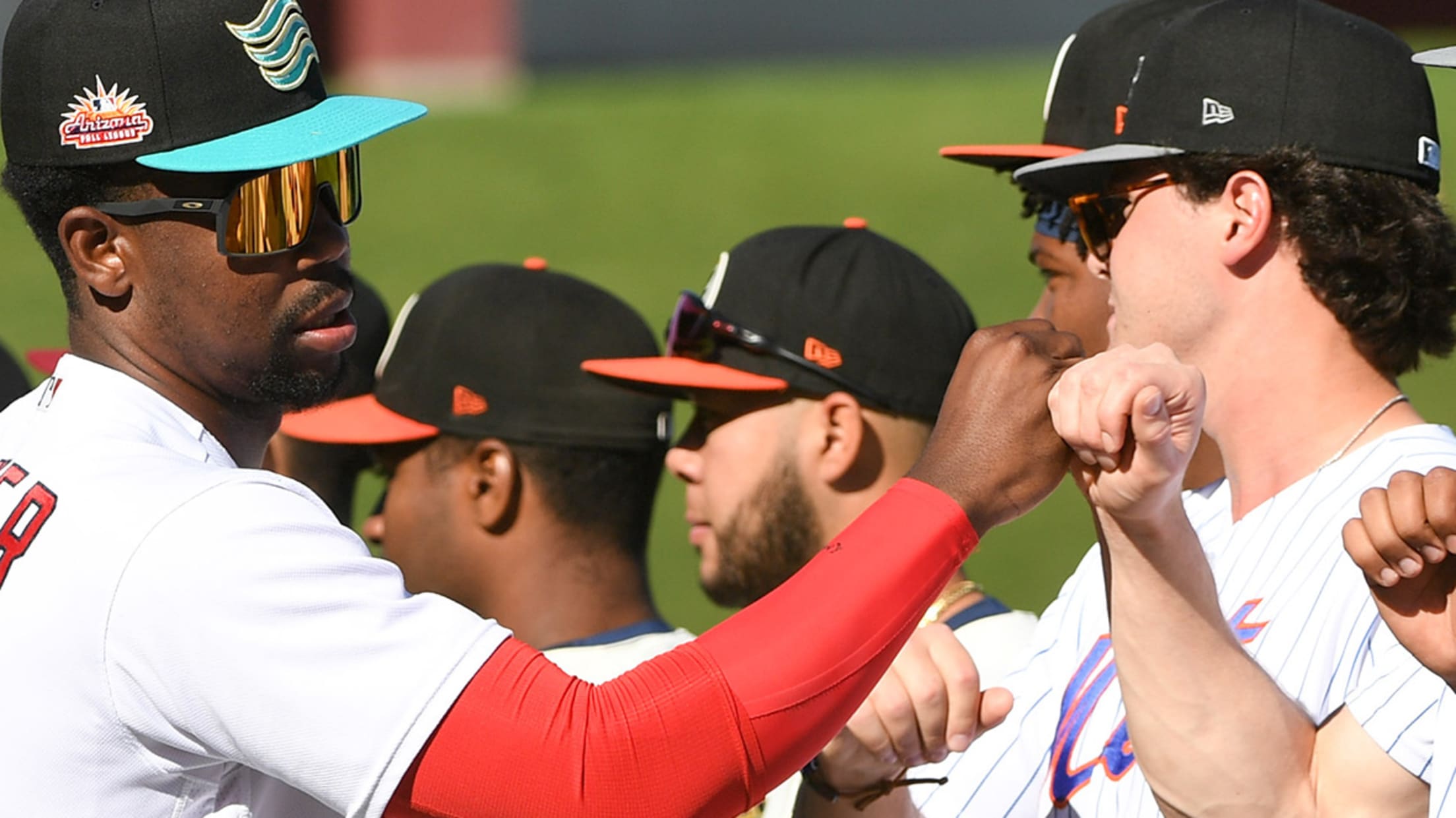 De La Cruz delivers with homer, 4 hits in AFL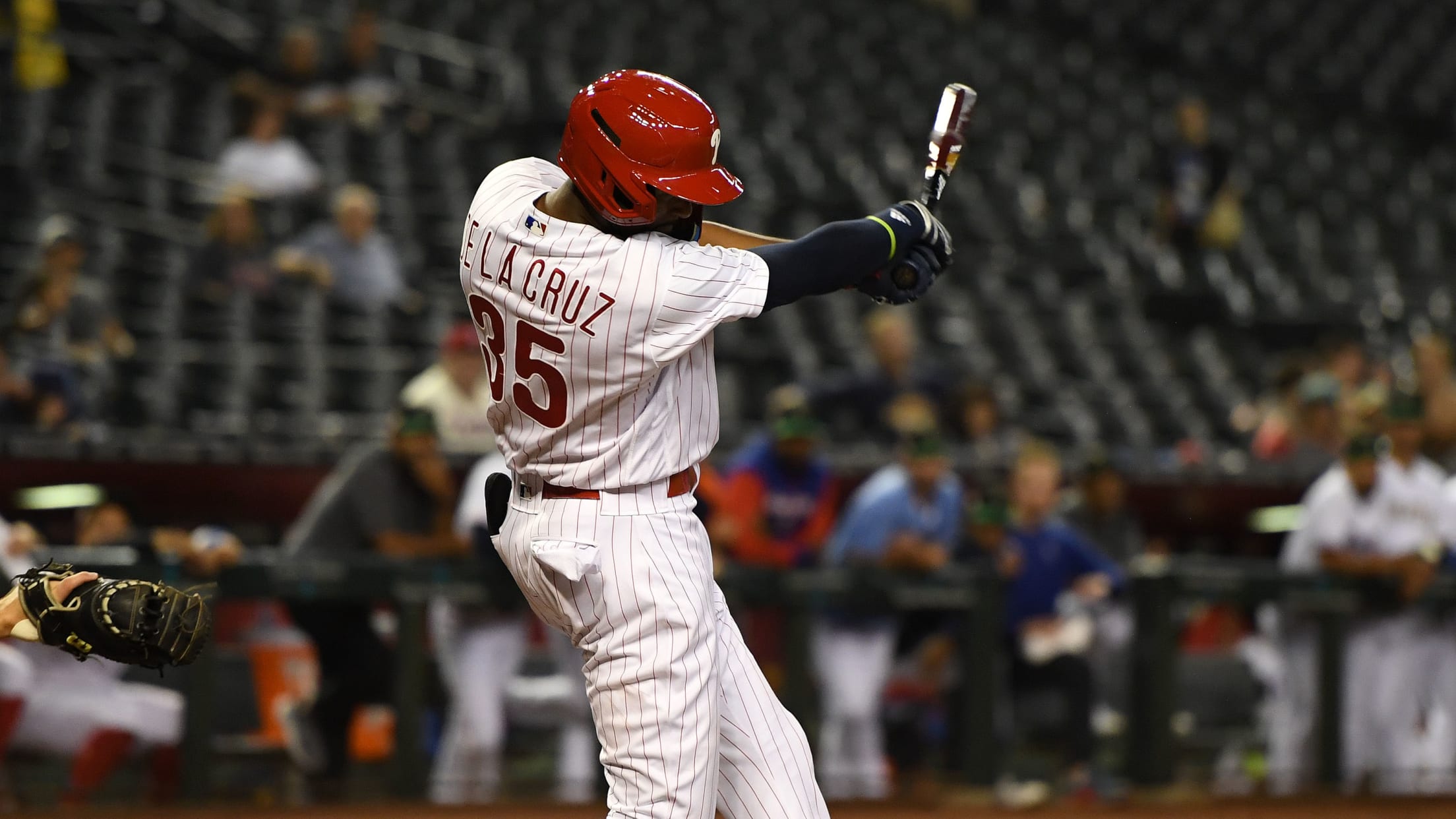 GLENDALE, Ariz. -- Seeing a rain delay during the Arizona Fall League? Rare. Seeing a 6-foot-8 center fielder roam the outfield? An even rarer sight. Despite the odds, both instances took place during Surprise's 12-4 win over Glendale at Camelback Ranch on Thursday. Carlos De La Cruz did more than
How the World Series teams were built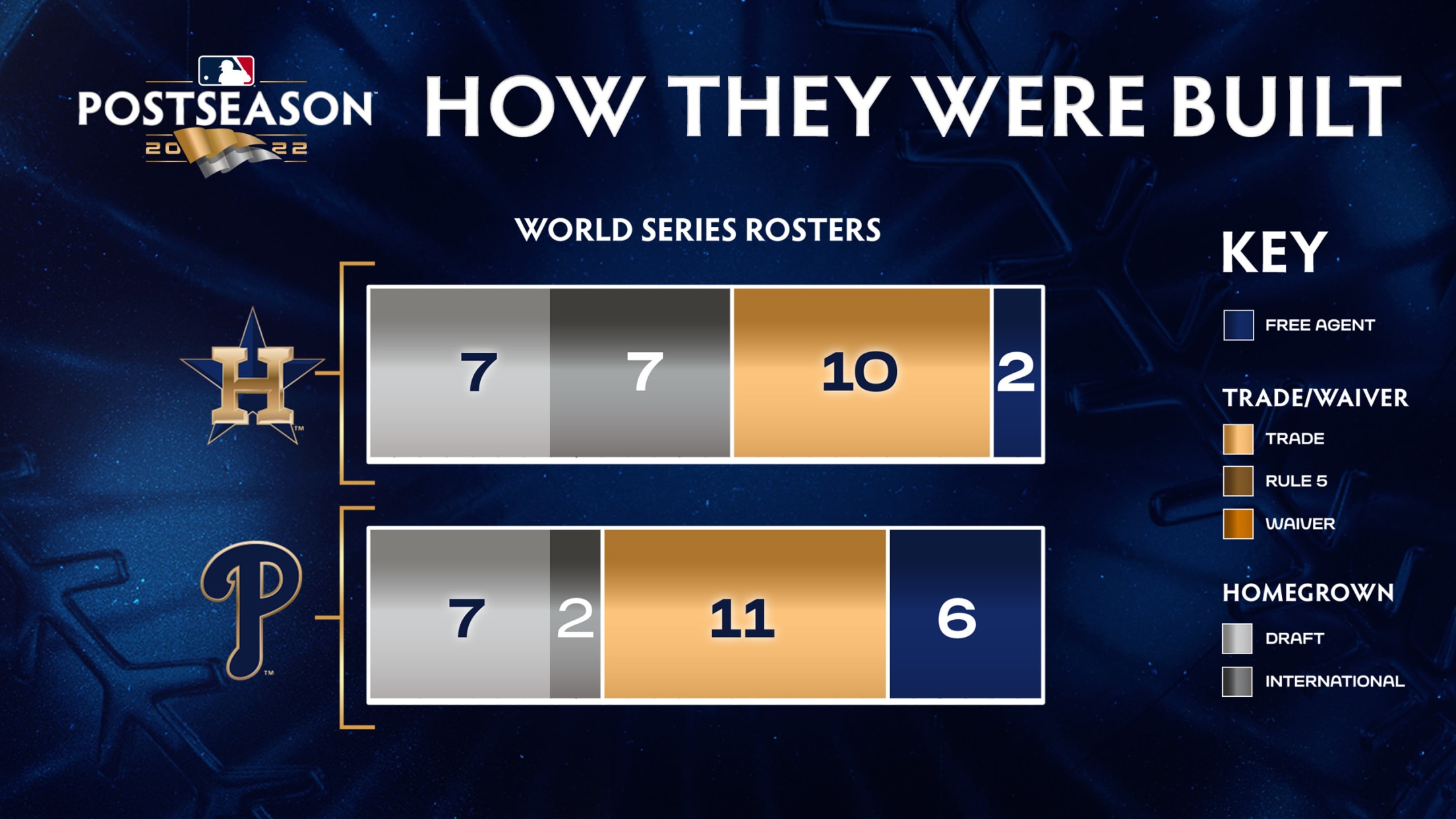 The 118th World Series pits two contrasting teams against each other. A juggernaut against an upstart. A club that built a strong foundation of homegrown talent against one that imported almost all of its best players. The Astros led the American League with a 106 victories, reached the AL Championship