The latest on Phillies top prospects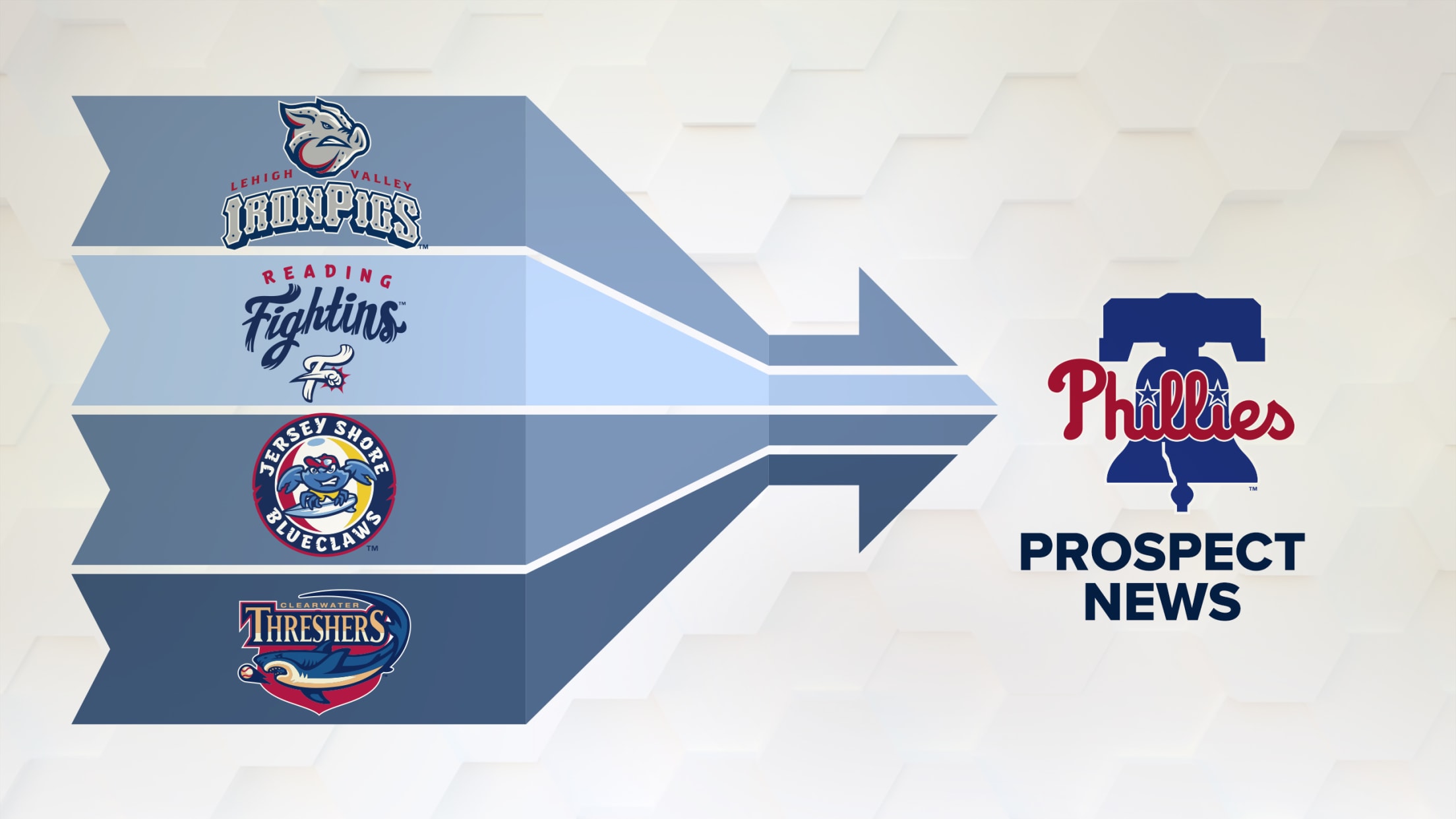 Welcome to the Phillies prospect update, where you'll find news, promotions and standout performances, all year long.
'It feels great': O'Hoppe continues power barrage in Double-A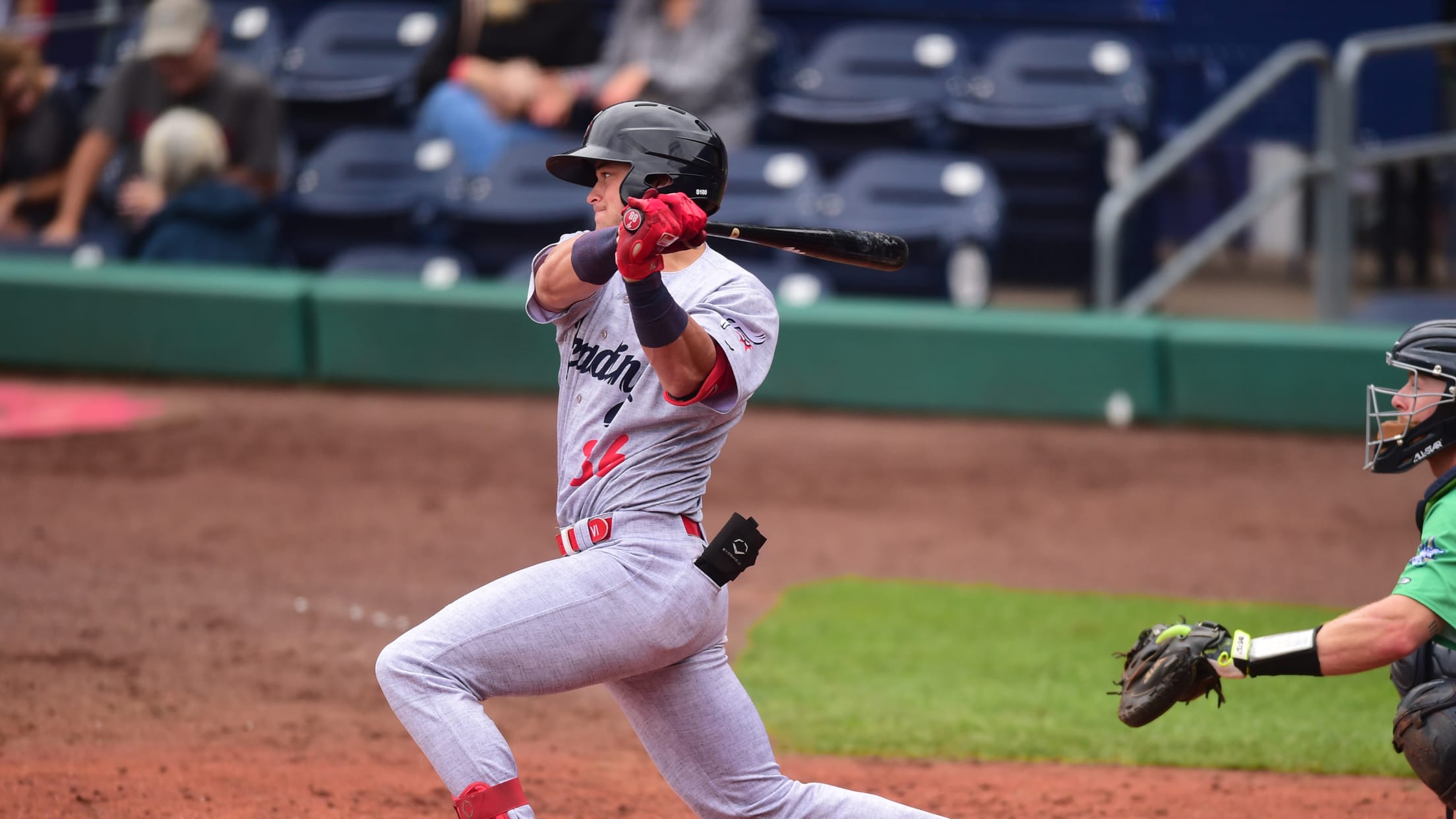 After hitting only two homers through his first 25 games, Logan O'Hoppe is finding his power stroke. The Phillies' No. 5 prospect continued his home run tirade on Friday, blasting his fifth dinger in four games in a 2-for-4 night in Double-A Reading's 6-2 loss to Somerset. He has six
Stott back up with Phillies after hot stretch in Minors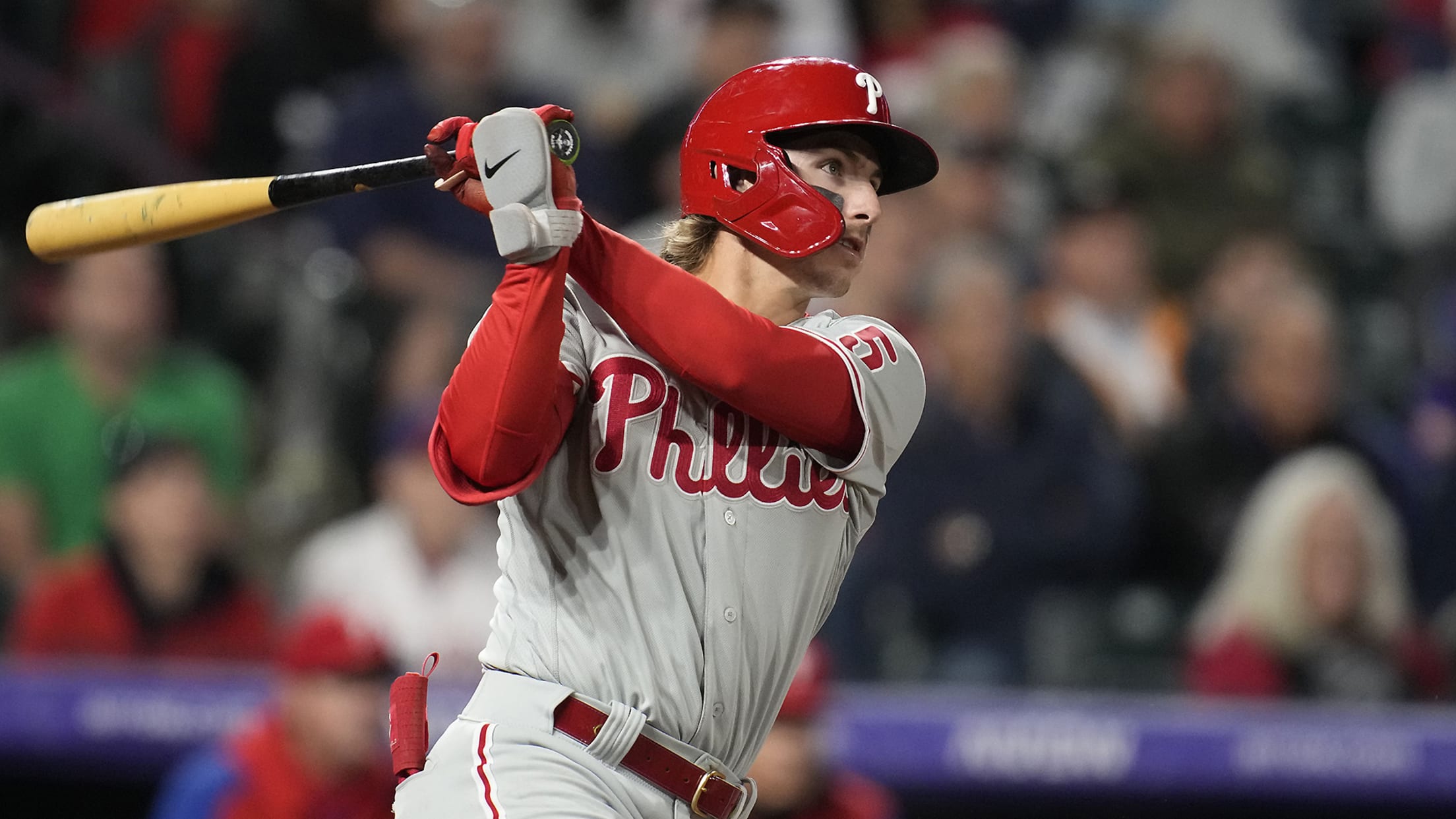 PHILADELPHIA -- Bryson Stott is back, and he is going to be the Phillies' primary shortstop for at least the next week. The Phillies recalled Stott from Triple-A Lehigh Valley on Saturday, before their game against the Mets was postponed because of rain. The Phillies and Mets will play a
Andrew Painter fans 14 in combined 22-strikeout effort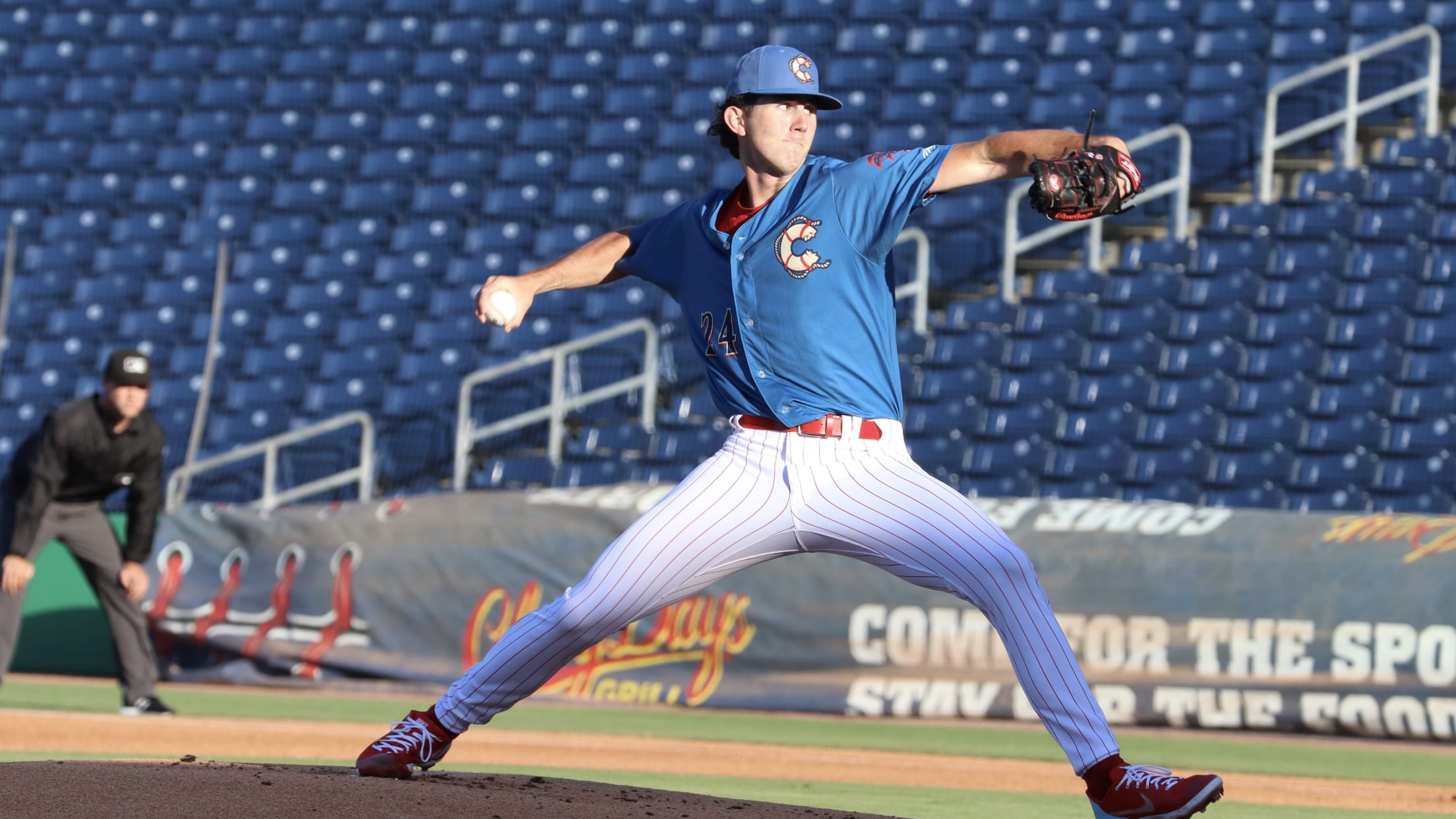 While Andrew Painter is off to a spotless start to his professional career, his effort was only part of the story for Single-A Clearwater on Saturday night. The Phillies' No. 3 prospect struck out 14 while allowing one hit and no walks in five innings, and relievers Malik Binns and
Girardi: 'Too soon to decide anything' on Stott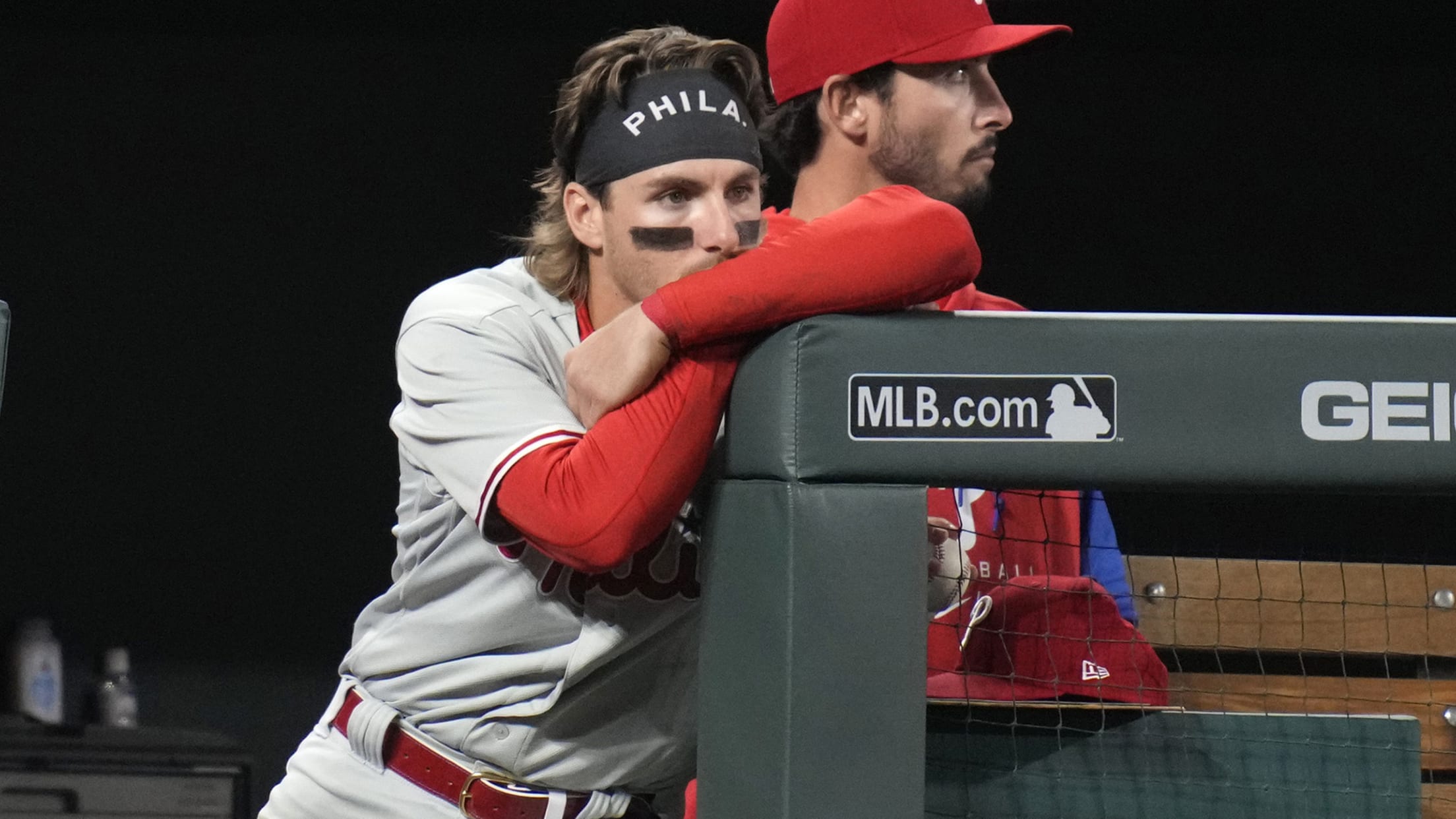 PHILADELPHIA -- This is the first time in Bryson Stott's life that he has been on a baseball team and not played. He has not started since Monday in Colorado. He has not played since Tuesday, when he pinch-hit in the ninth inning. Stott is boxed out, for the moment,
With bat, arm & glove, Muzziotti shines in CF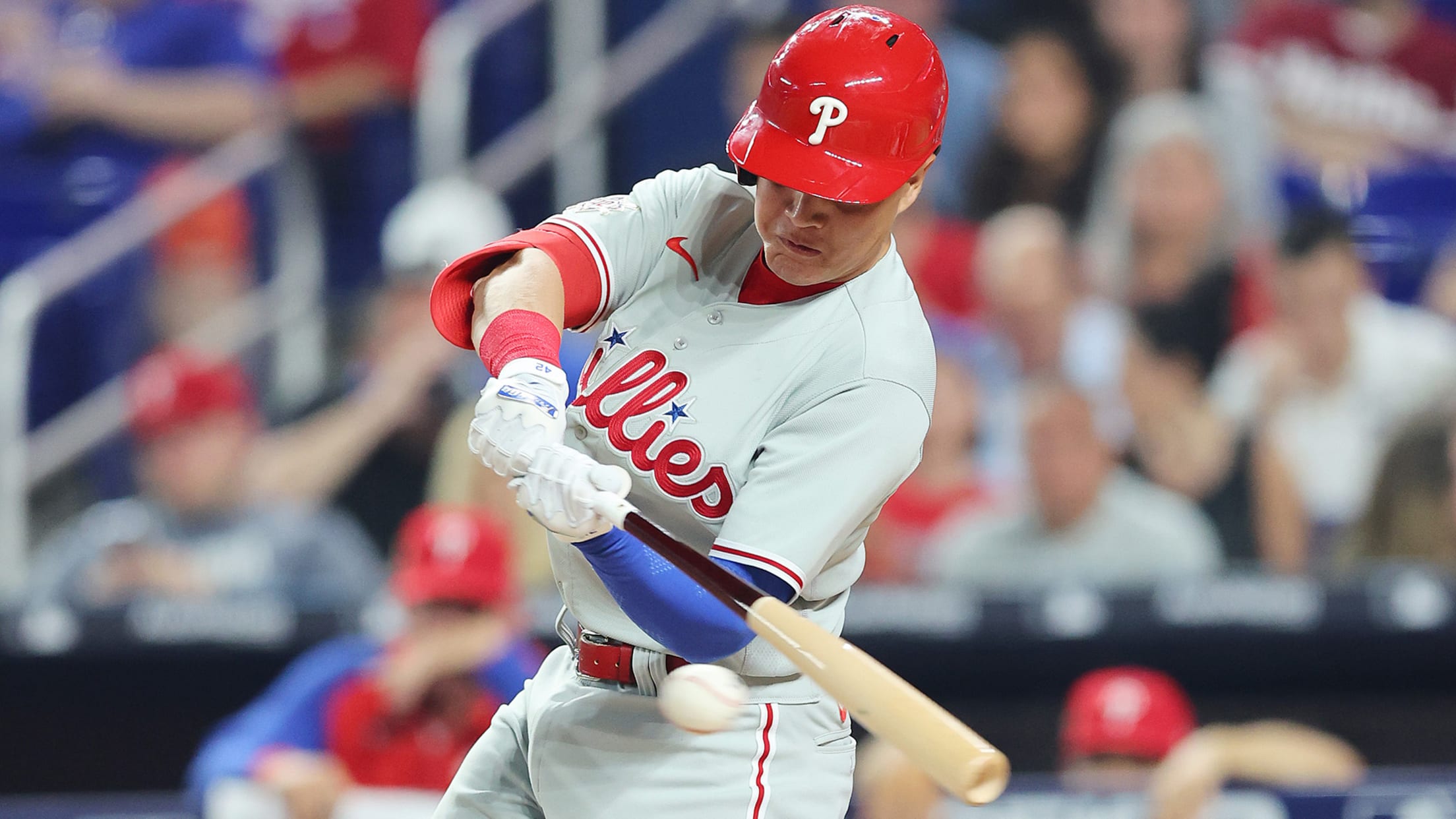 MIAMI -- The Phillies have been looking for a center-field stopgap with Odúbel Herrera and Mickey Moniak out hurt. Maybe Símon Muzziotti can help. Making just his second career start, Muzziotti was a bright spot for the Phillies in their 7-1 loss to the Marlins on Friday night at loanDepot
Here's where Phillies Top 30 prospects are starting '22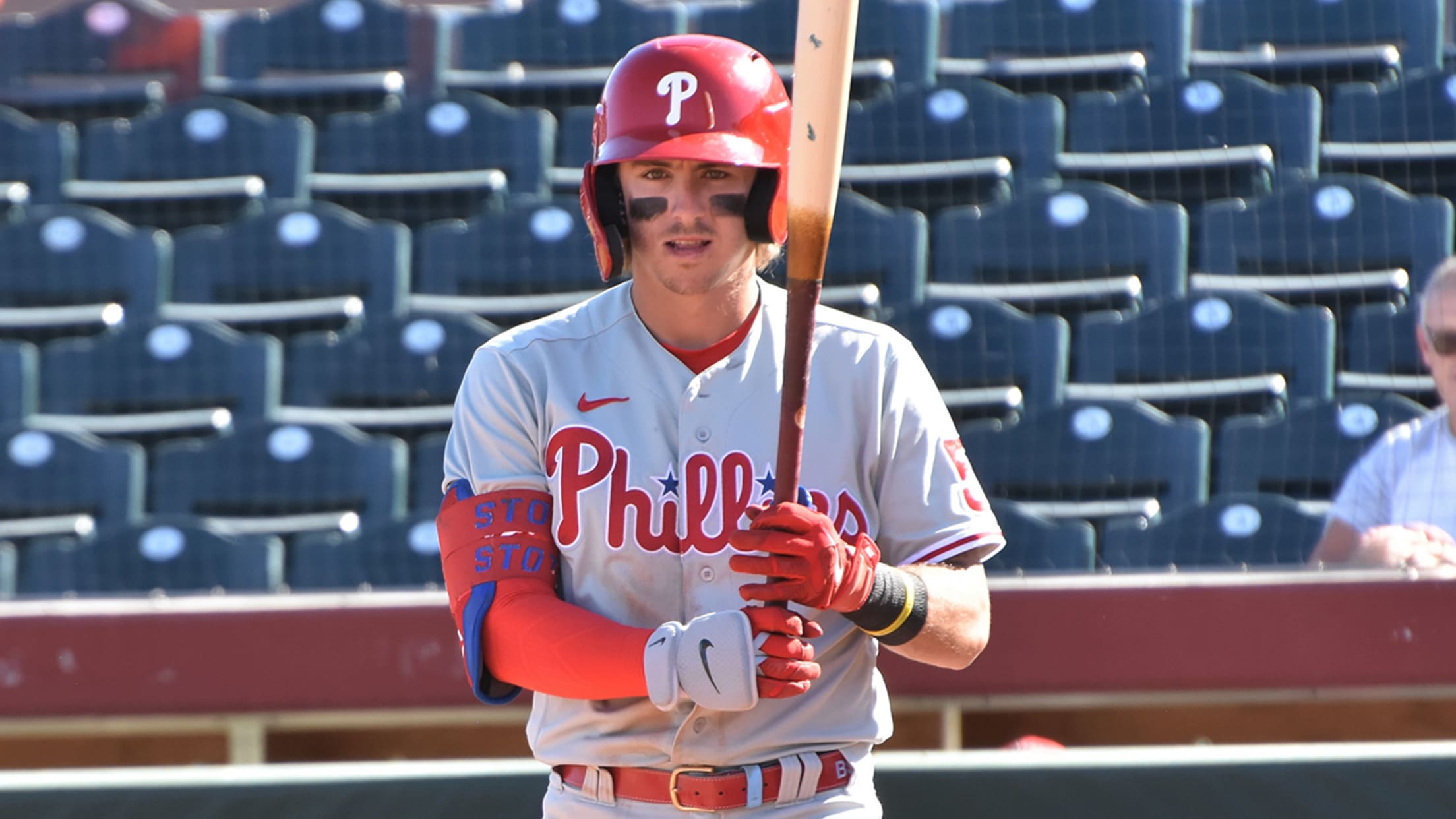 With the Minor League season opening this week, here's where the Phillies Top 30 Prospects are projected to start:
Stott, Bohm make Phils' Opening Day roster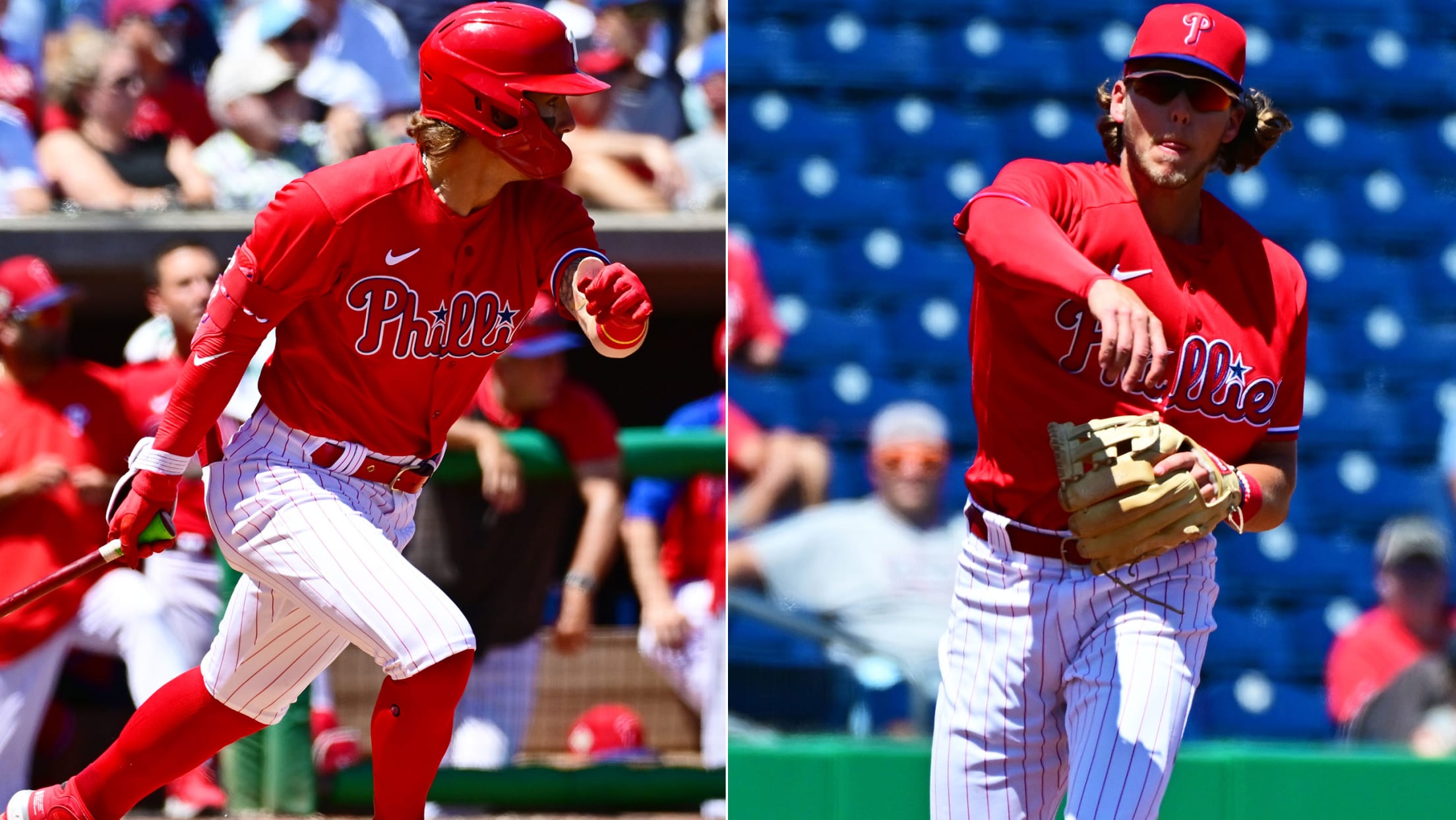 CLEARWATER, Fla. -- The Phillies' most intriguing position battle of the spring ended with both Bryson Stott and Alec Bohm making the Opening Day roster. Both players learned this week that they made the team. Bohm entered camp as the prohibitive favorite to keep his job at third base. But
Is Moniak slugging his way to a bigger role?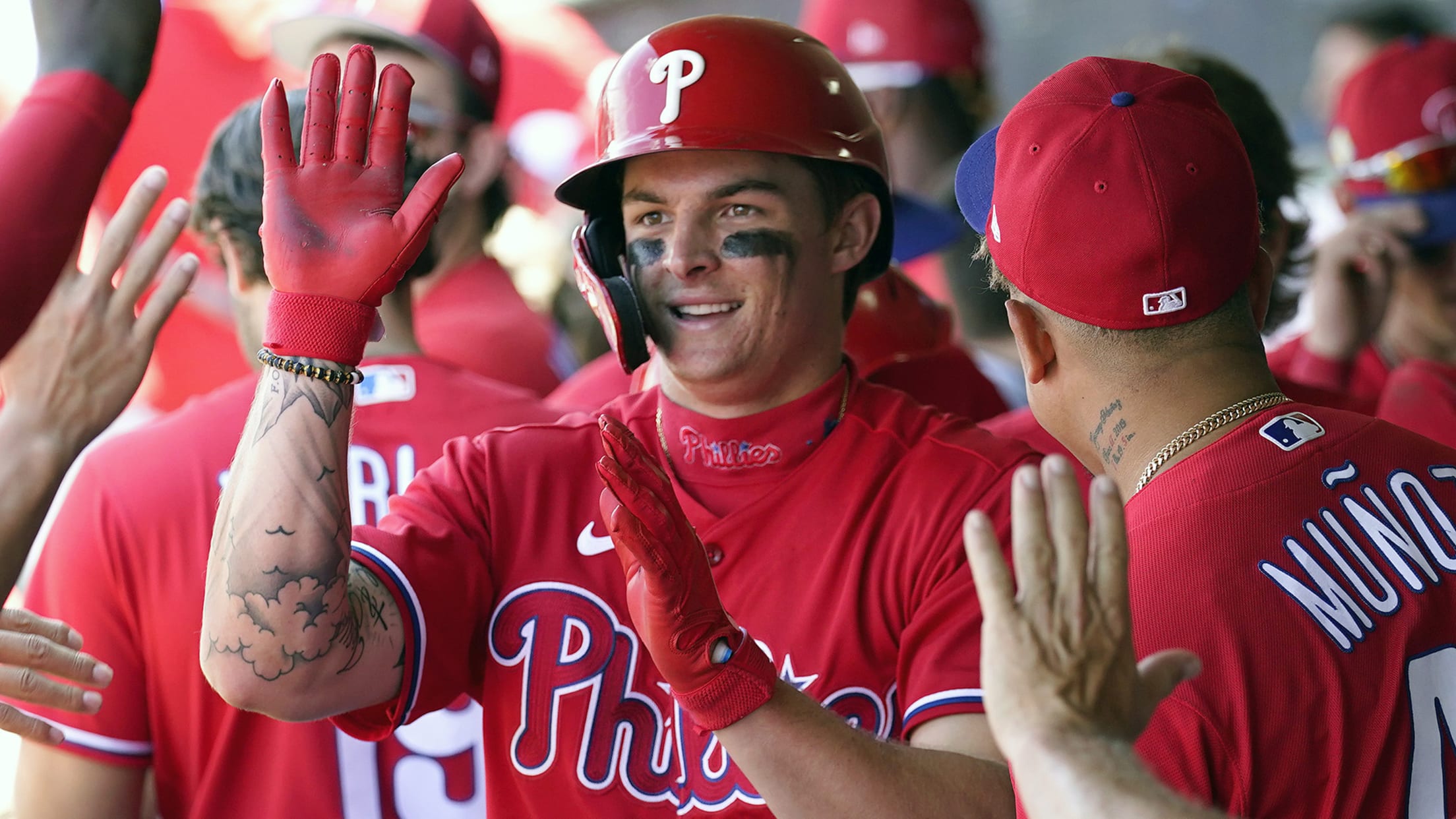 CLEARWATER, Fla. – Just a couple of weeks ago, Mickey Moniak stood outside the Phillies' clubhouse at BayCare Ballpark and answered questions about how he appeared to be blocked behind outfielders Bryce Harper, Nick Castellanos, Kyle Schwarber, Odúbel Herrera, Matt Vierling and Adam Haseley. How quickly things change. Moniak homered
Stott starts at 3B as Phils seek 'flexibility'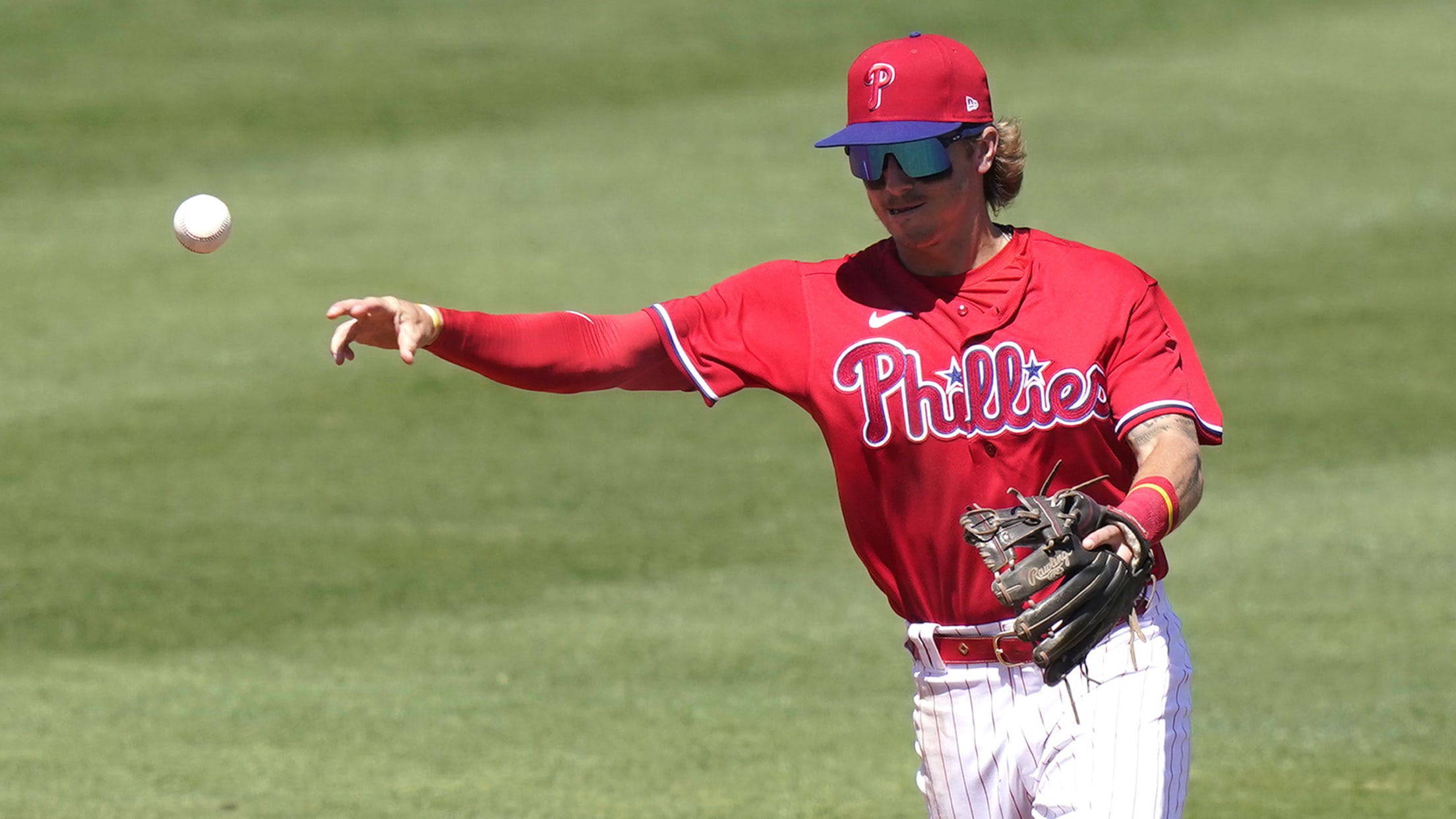 DUNEDIN, Fla. -- Phillies top prospect Bryson Stott is in the mix for a starting job on the Opening Day roster -- but not at the position some might have expected. The highly touted shortstop prospect slid over to make the start at third base for Sunday's 10-5 win over
Here are Philadelphia's 2022 Top 30 prospects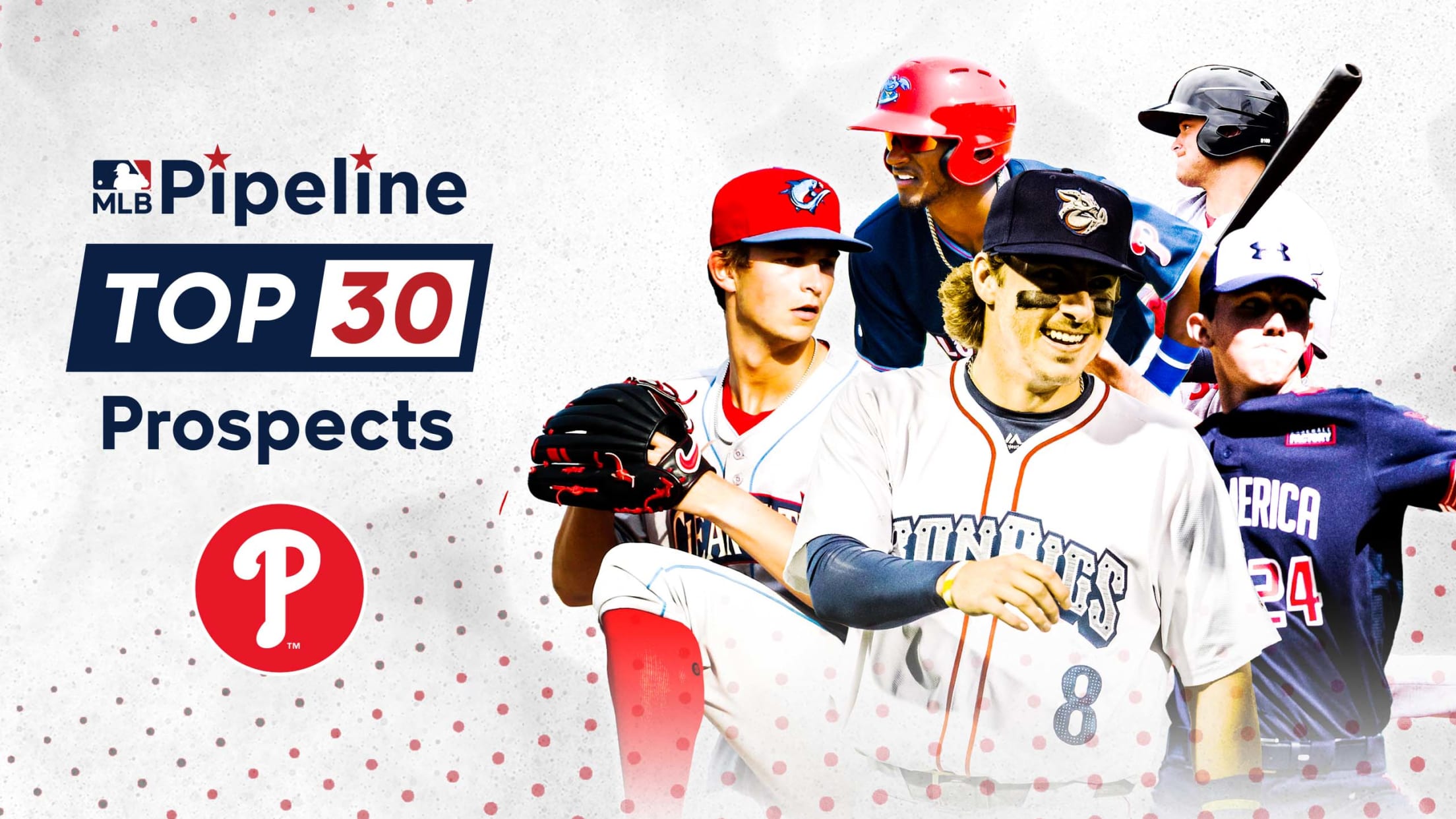 While the Phillies have just two players in the Top 100 in Bryson Stott and Mick Abel, there are things brewing in the farm system, even if most of it is far away from Philadelphia. Stott is the obvious exception to the rule, coming off a strong 2021 season that
'It's a miracle': Brito begins return to baseball
Infielder endured brain hemorrhage, coma in second half of 2021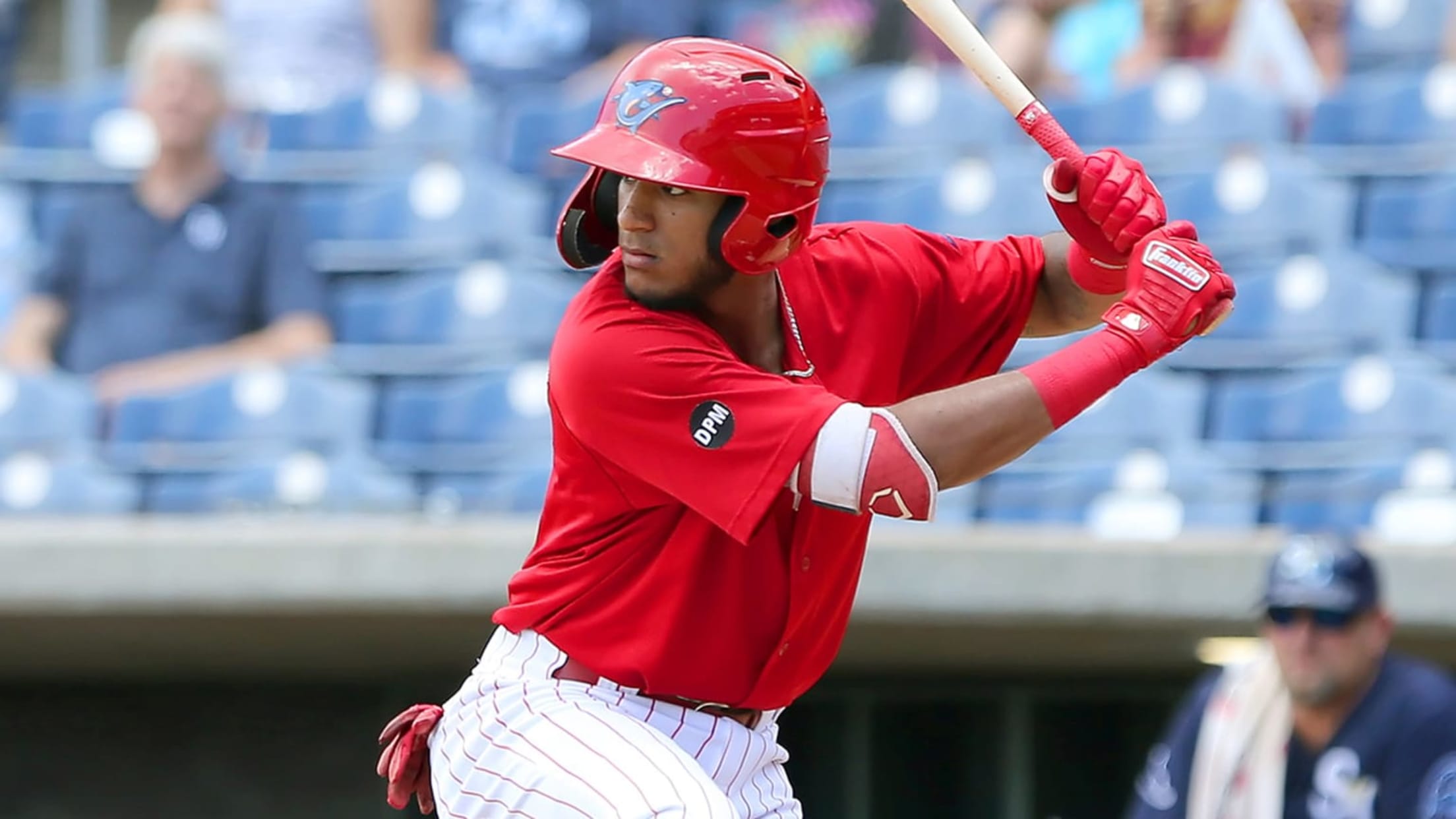 CLEARWATER, Fla. -- Daniel Brito stood in the shade at Carpenter Complex on Tuesday morning and talked about his miraculous recovery from a brain hemorrhage in July and his inspirational and improbable return to baseball this month. He started with only a few people listening. By the time he finished,
Balanced Phillies system showing progress in camp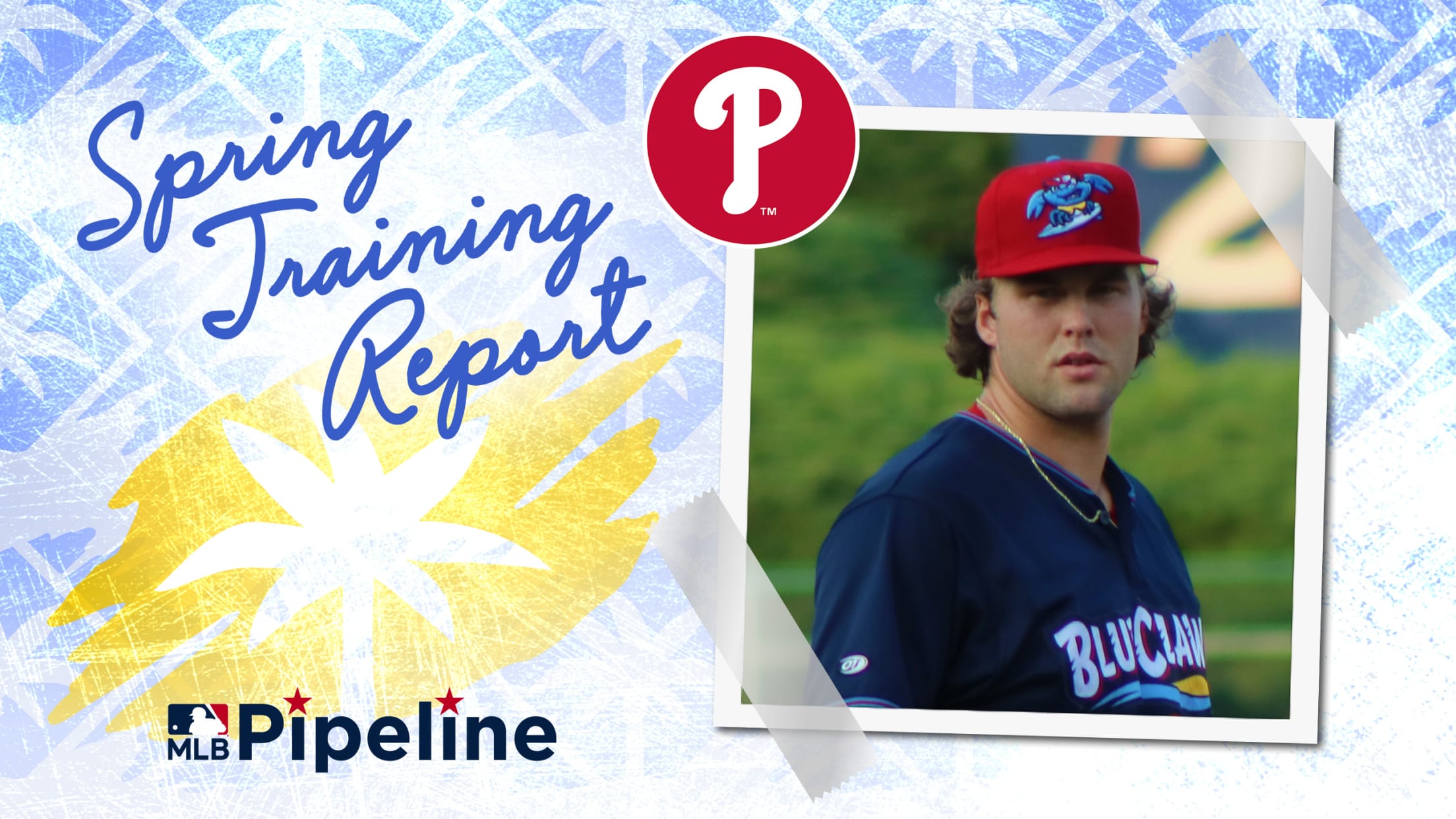 CLEARWATER, Fla. -- Phillies farm director Preston Mattingly has seen the analysis and the farm system rankings that typically place the Phillies close to the bottom of all 30 Major League organizations and from his vantage point, people might have that wrong. "I think when you look at the top,
Q&A: Stott talks AFL performance, defense and more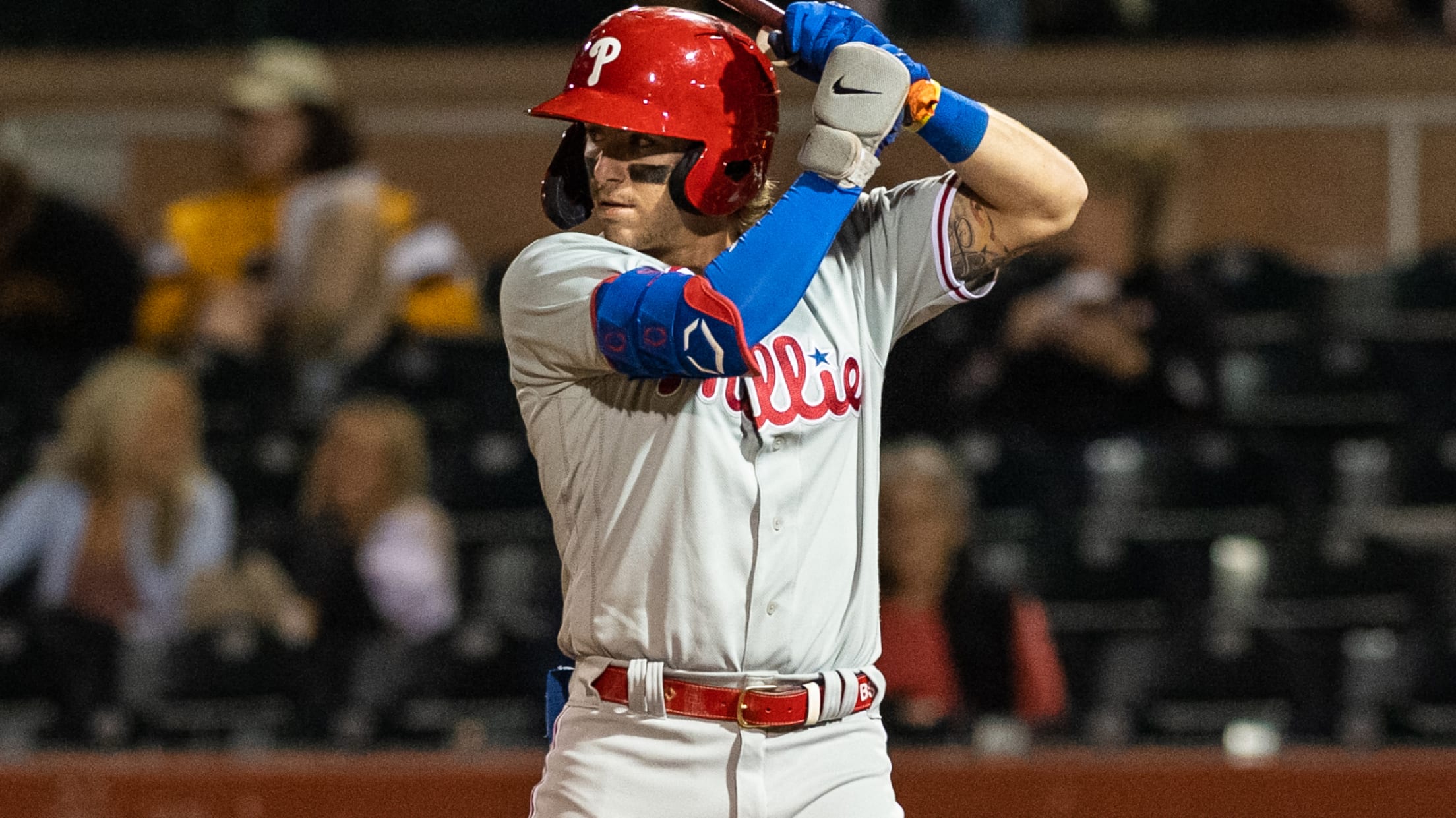 CLEARWATER, Fla. -- Bryson Stott was the Phillies' first-round pick in 2019, taken No. 14 overall out of UNLV. He went from High-A to Triple-A in his first full season of pro ball in 2021, finishing with a .876 OPS, then capped it off with a very strong performance in
No. 6 prospect Rojas fine-tuning eye by 'trying to close the zone'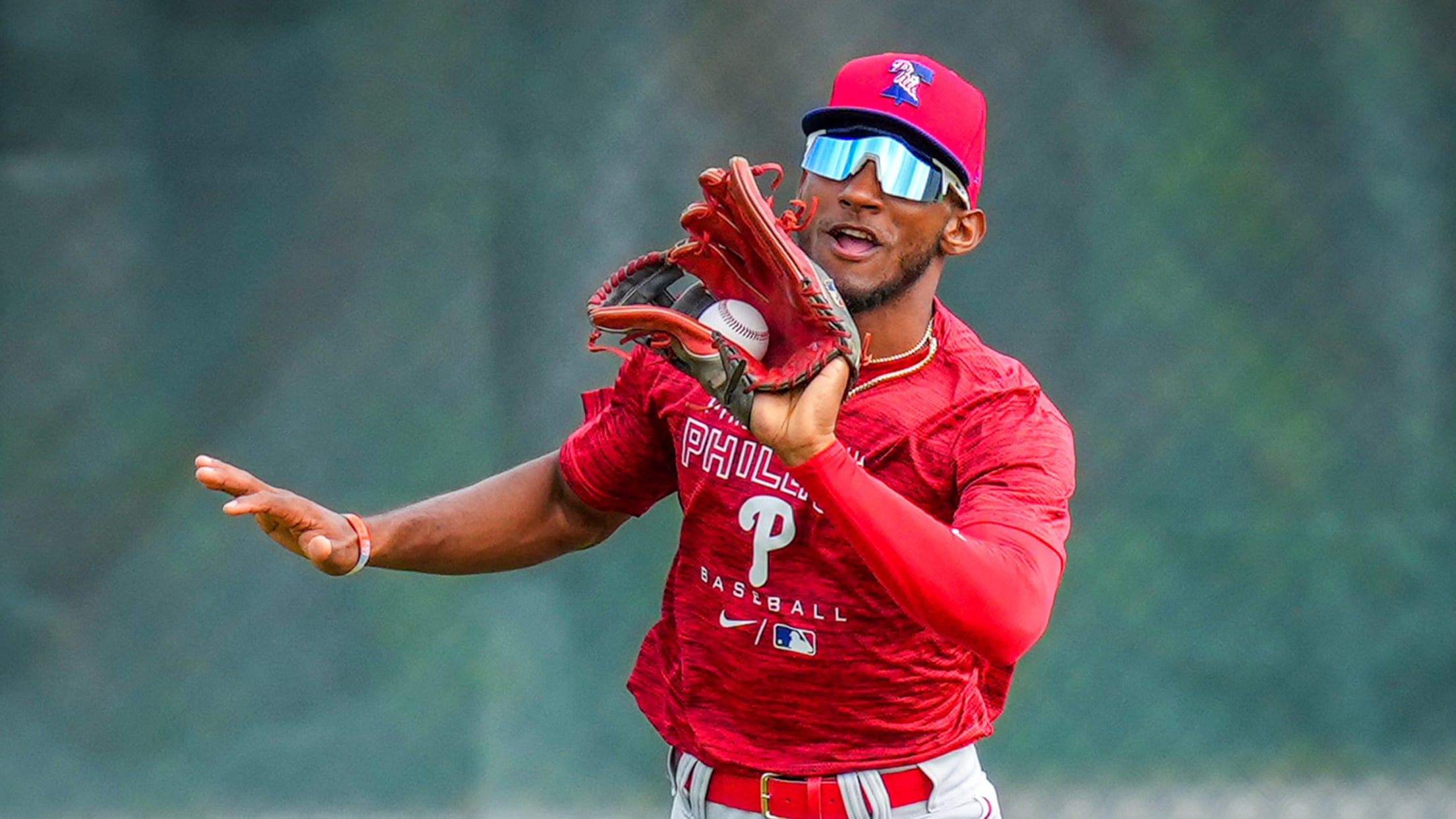 CLEARWATER, Fla. -- Johan Rojas smiled as he recalled those moments when a teammate marveled at his ability to put the bat on the baseball. Specifically, those moments when nobody in the world should have made contact with it. It partially explains why Rojas, 21, is one of the Phillies'
Phils pitching prospect McGarry ready to thrive with right mentality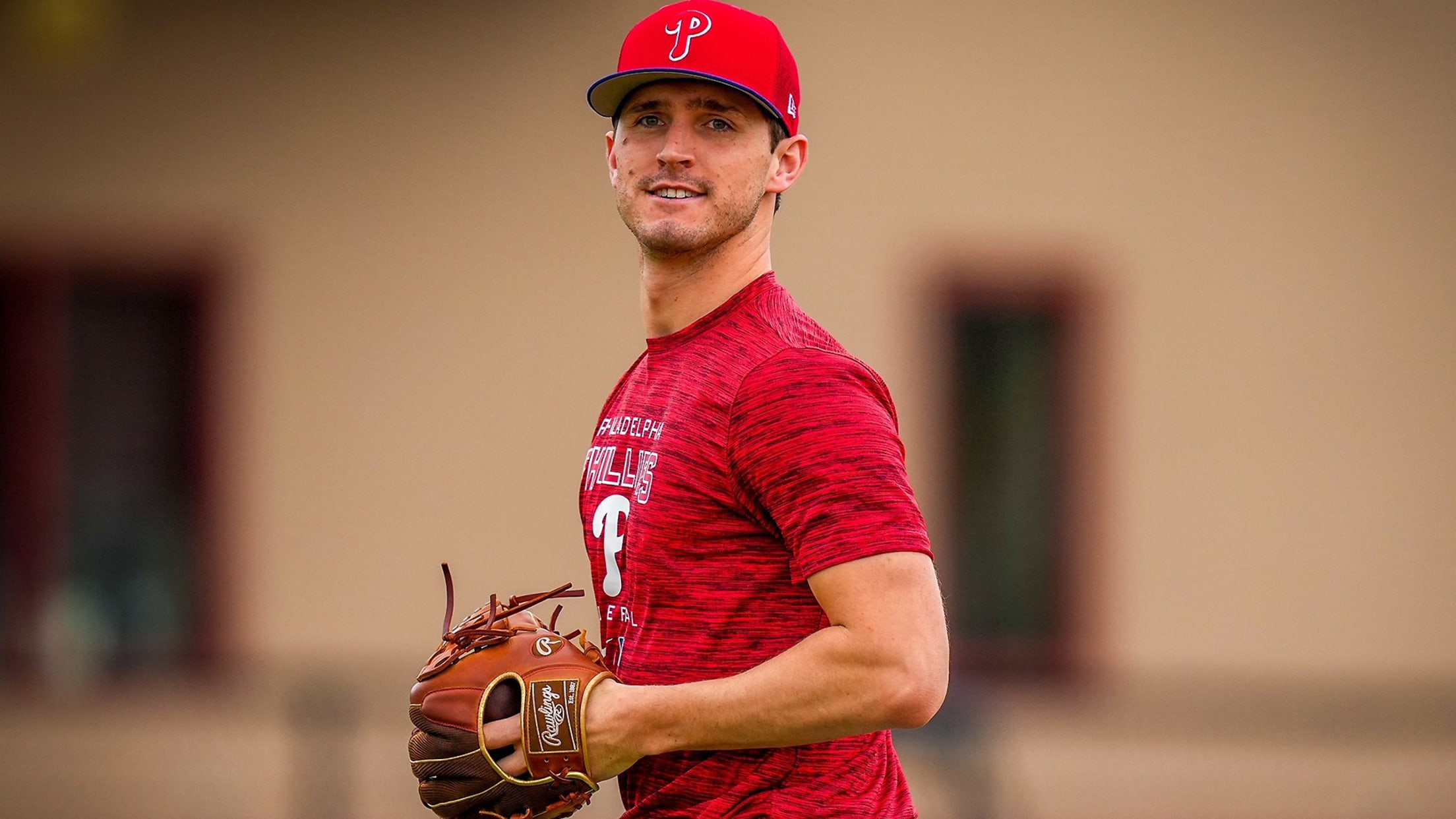 CLEARWATER, Fla. -- Griff McGarry last spring found himself falling into a common pitcher's trap. He started thinking too much. "It was the issue of letting the moment get a little too big when I was out there," McGarry said at the Phillies' prospect camp at Carpenter Complex. "Thinking about
Phillies catching prospect has lot in common with fan favorite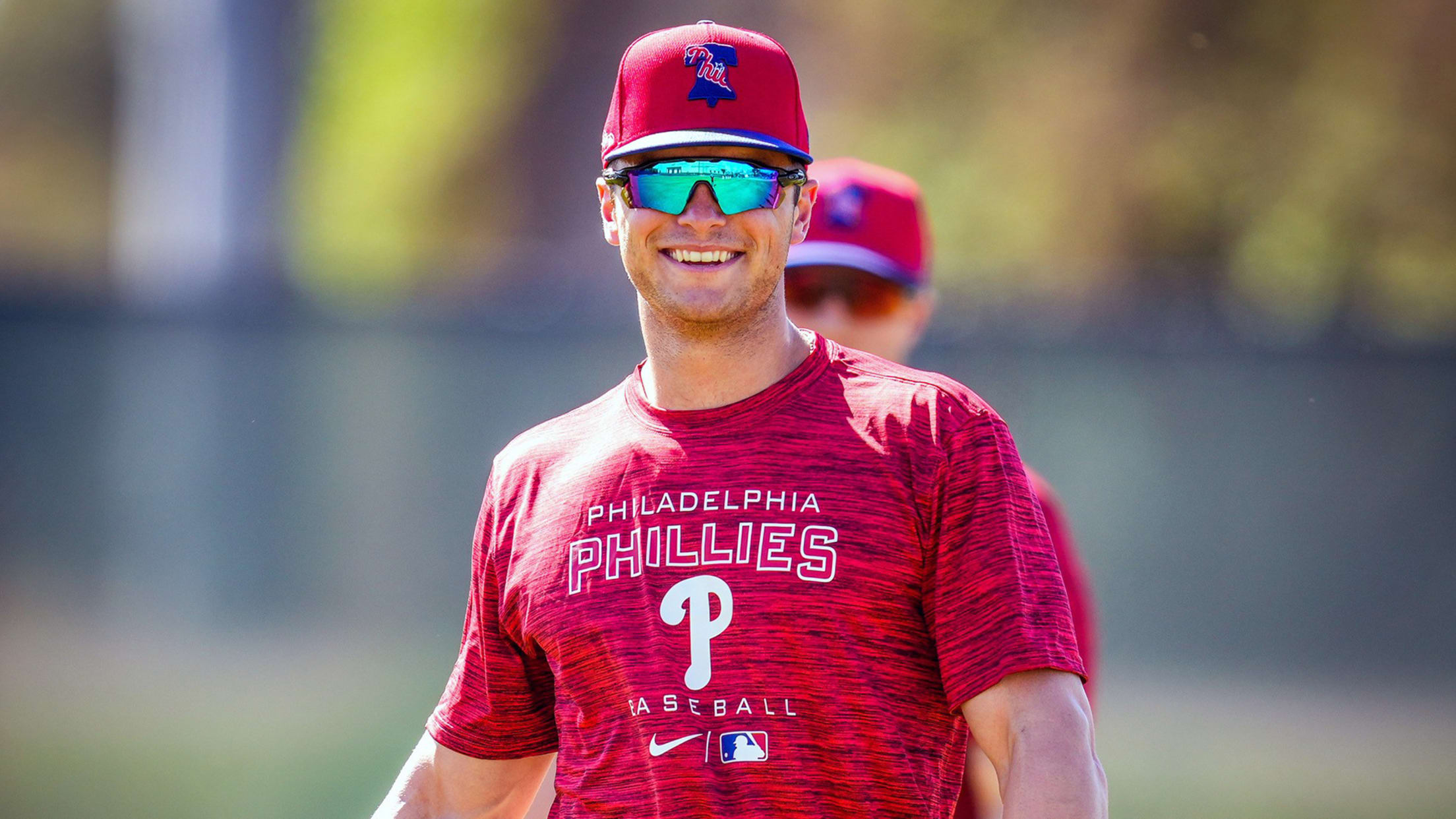 CLEARWATER, Fla. -- The more people talk about Phillies prospect Logan O'Hoppe, the more Carlos Ruiz comes to mind. It is an easy connection to make. O'Hoppe and Ruiz are catchers, of course. O'Hoppe is one of the Phillies' top prospects, according to MLB Pipeline. Ruiz caught for the Phils
Kilambi brings lauded approach to Phils' development pipeline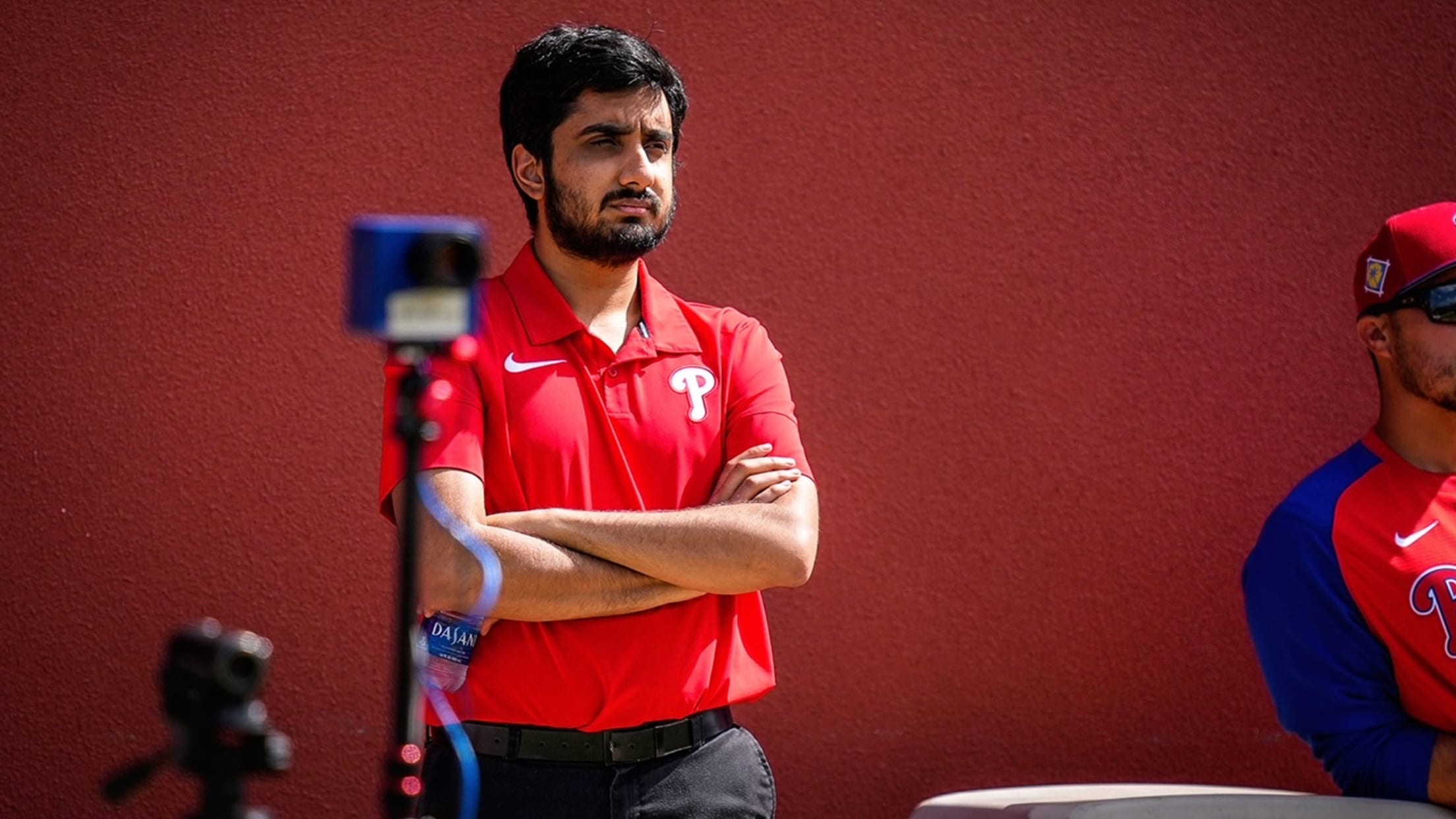 CLEARWATER, Fla. -- Ani Kilambi grew up just a couple of miles from Apple's main campus in Cupertino, Calif. Life in Silicon Valley shaped the way he viewed the world and imagined his future. How could it not? There is a tech and entrepreneurial spirit there. It pervades the way
Abel, Painter bound through promise, fishing and Pizookies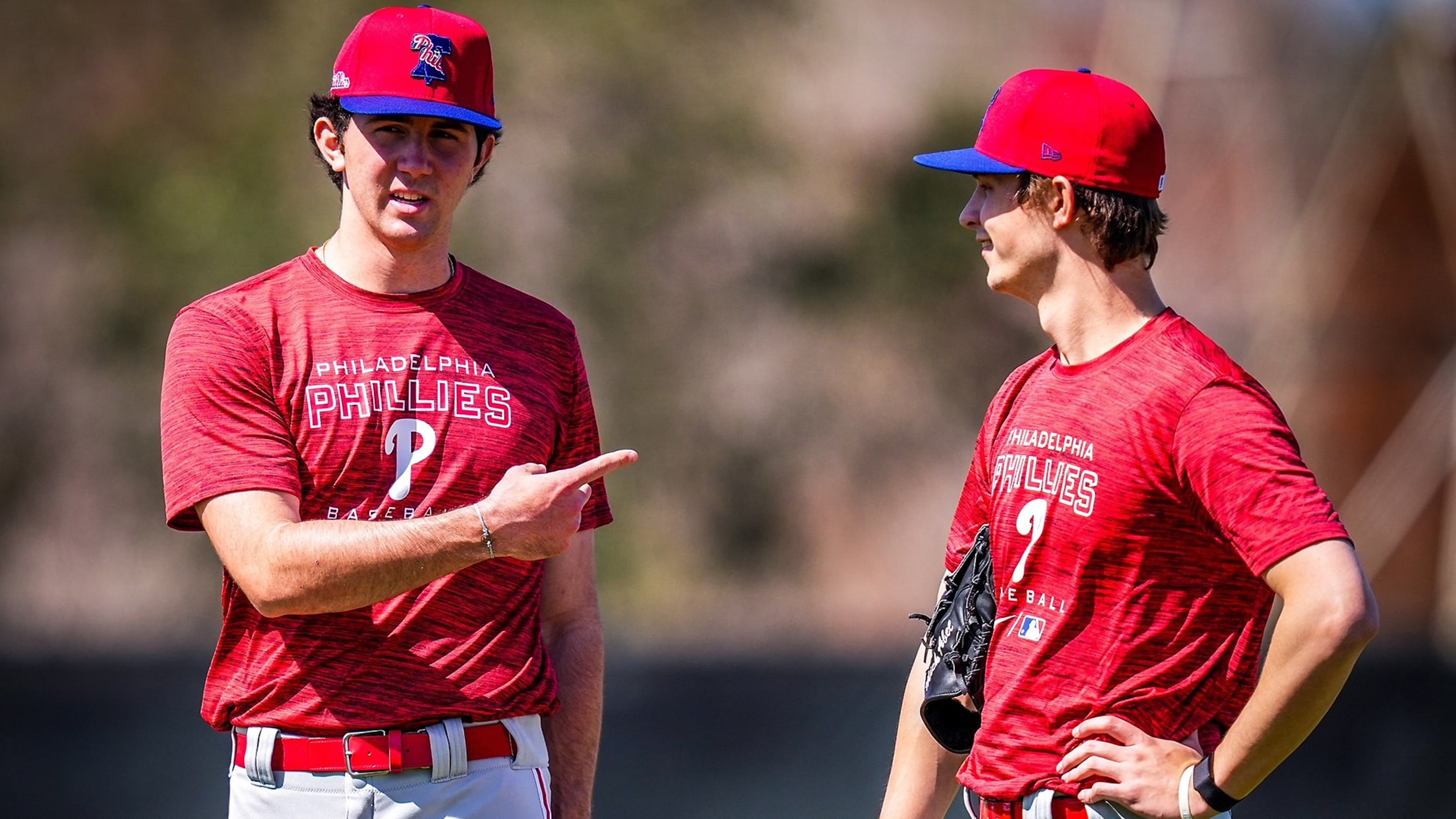 CLEARWATER, Fla. -- Mick Abel and Andrew Painter are promising right-handed pitching prospects from opposite coasts. Abel is a 20-year-old Oregonian, Painter an 18-year-old Floridian. They met late last year and quickly learned that they have plenty in common. Both like to fish, for starters. "I'm saltwater," Painter said on
Mattingly builds on own experience as new farm director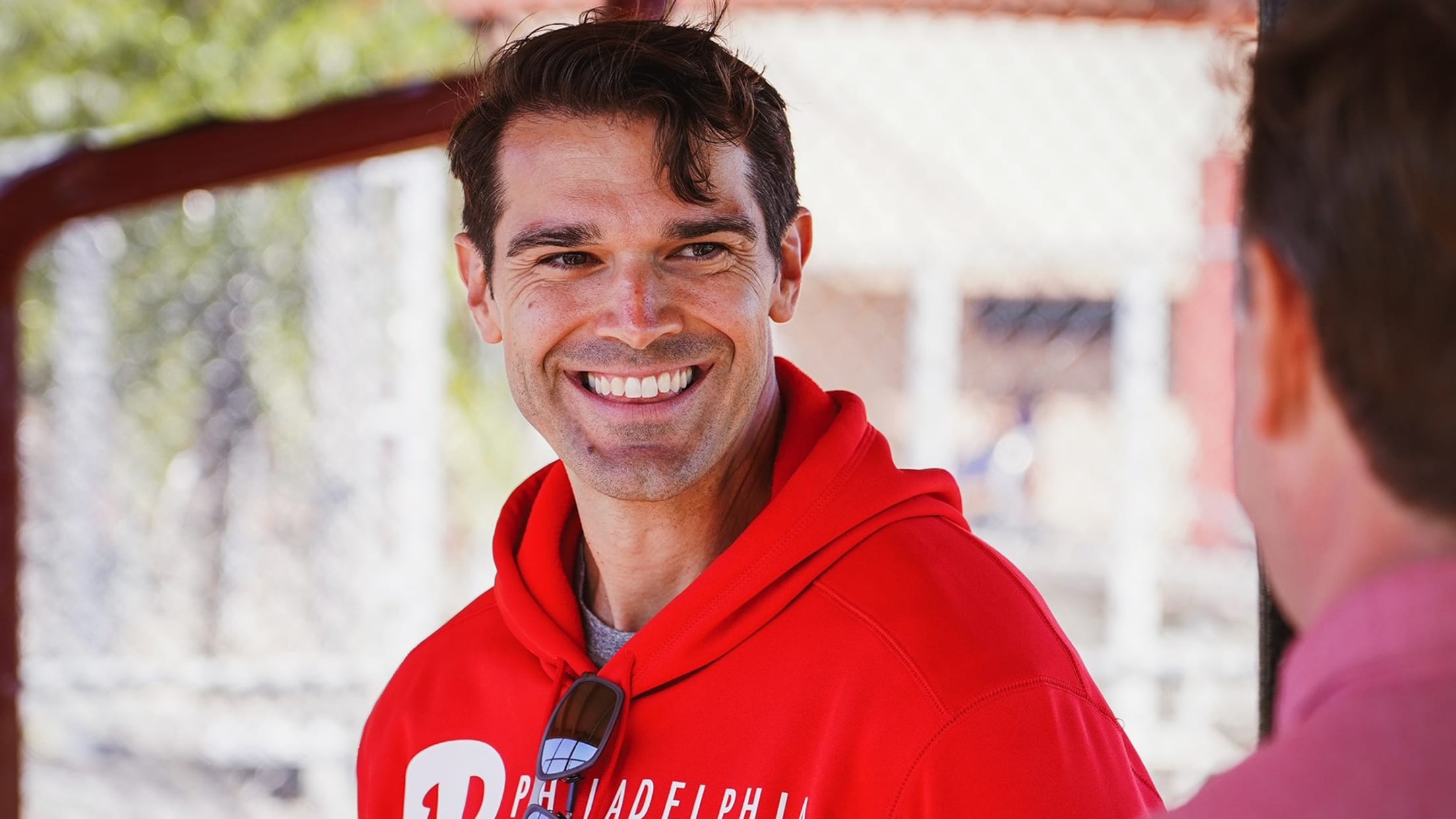 CLEARWATER, Fla. -- Preston Mattingly has never been a great sleeper, which explains why he got up at 3:30 a.m. on Wednesday, roughly six hours before the Phillies opened their Minor League minicamp at Carpenter Complex. And it explains the daily 4:30 a.m. basketball games he played every spring when
Stott, No. 2 prospect, aims for Opening Day roster spot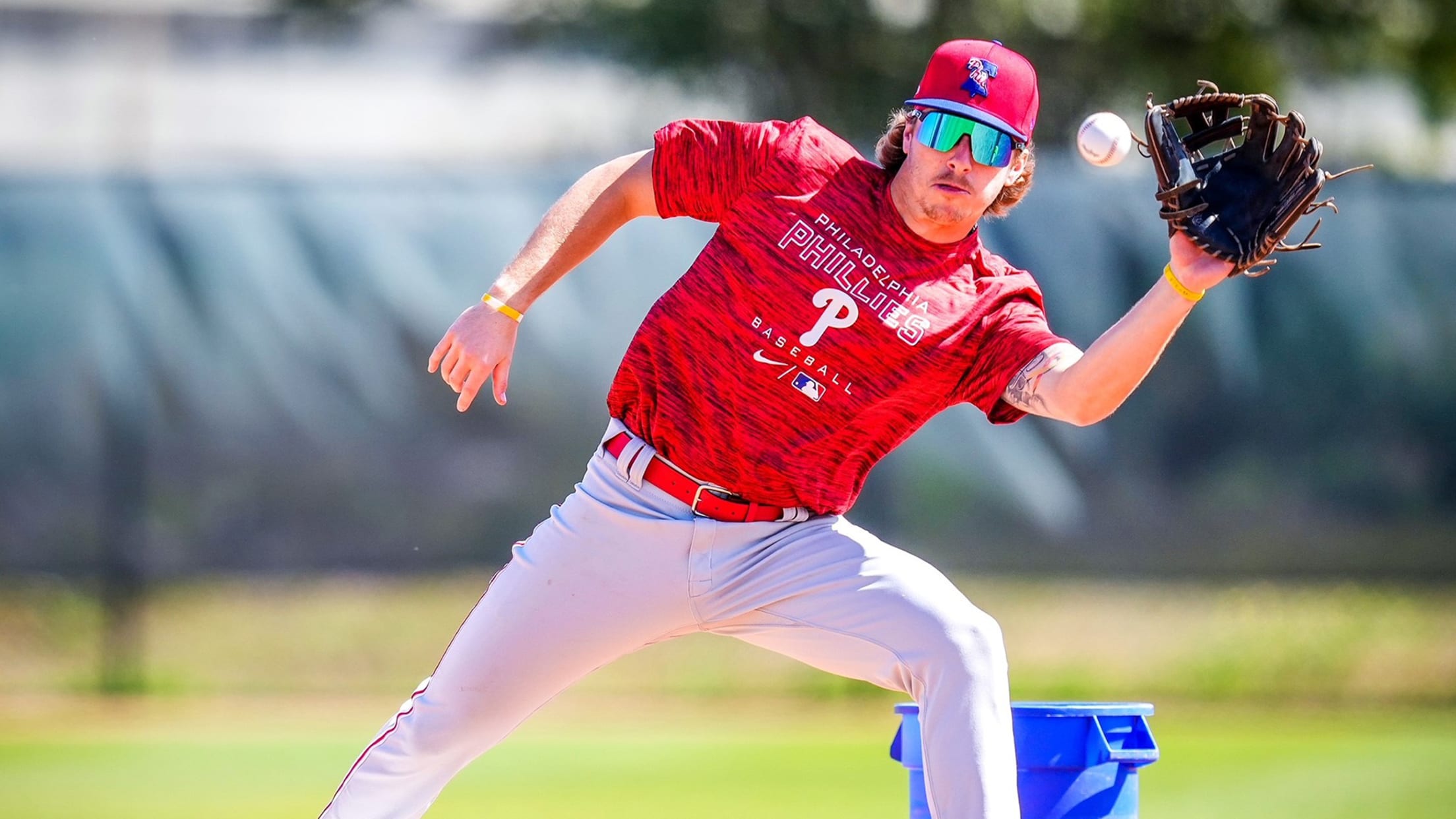 CLEARWATER, Fla. -- Bryson Stott is on the move again. He moved from field to field on Wednesday at Carpenter Complex, where he joined 58 other players for the beginning of a Phillies Minor League minicamp. He hit, he fielded and he ran. Stott rarely remains in one place for
Phils' O'Hoppe wins AFL's Stenson Award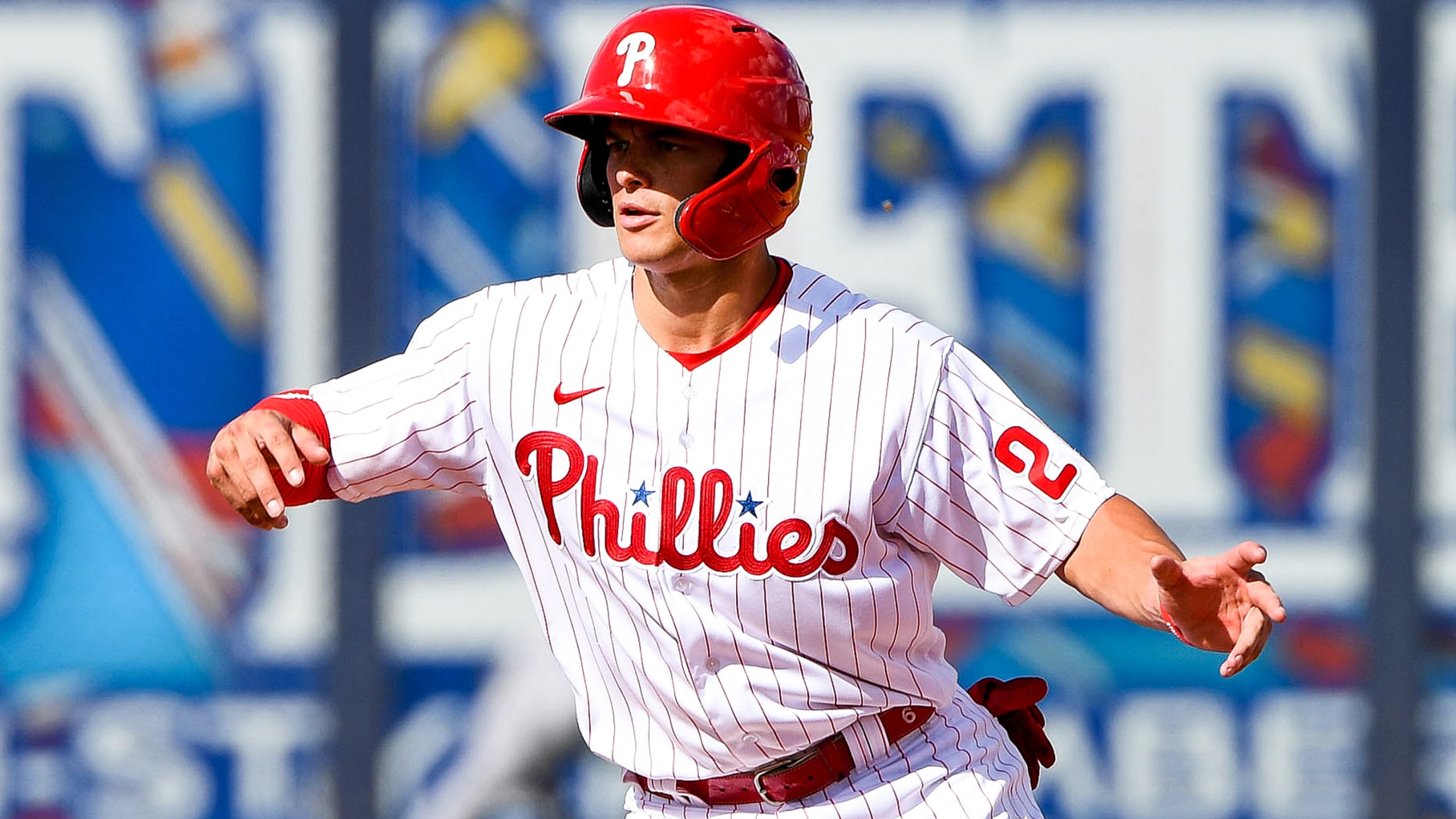 SCOTTSDALE, Ariz. -- By all accounts, Phillies catcher Logan O'Hoppe had a very good Arizona Fall League. He posted a .964 OPS, he walked more than he struck out and he even stole three bases -- all while playing outstanding defense behind the plate. Those are all excellent measurements of
Phillies add top prospects to 40-man roster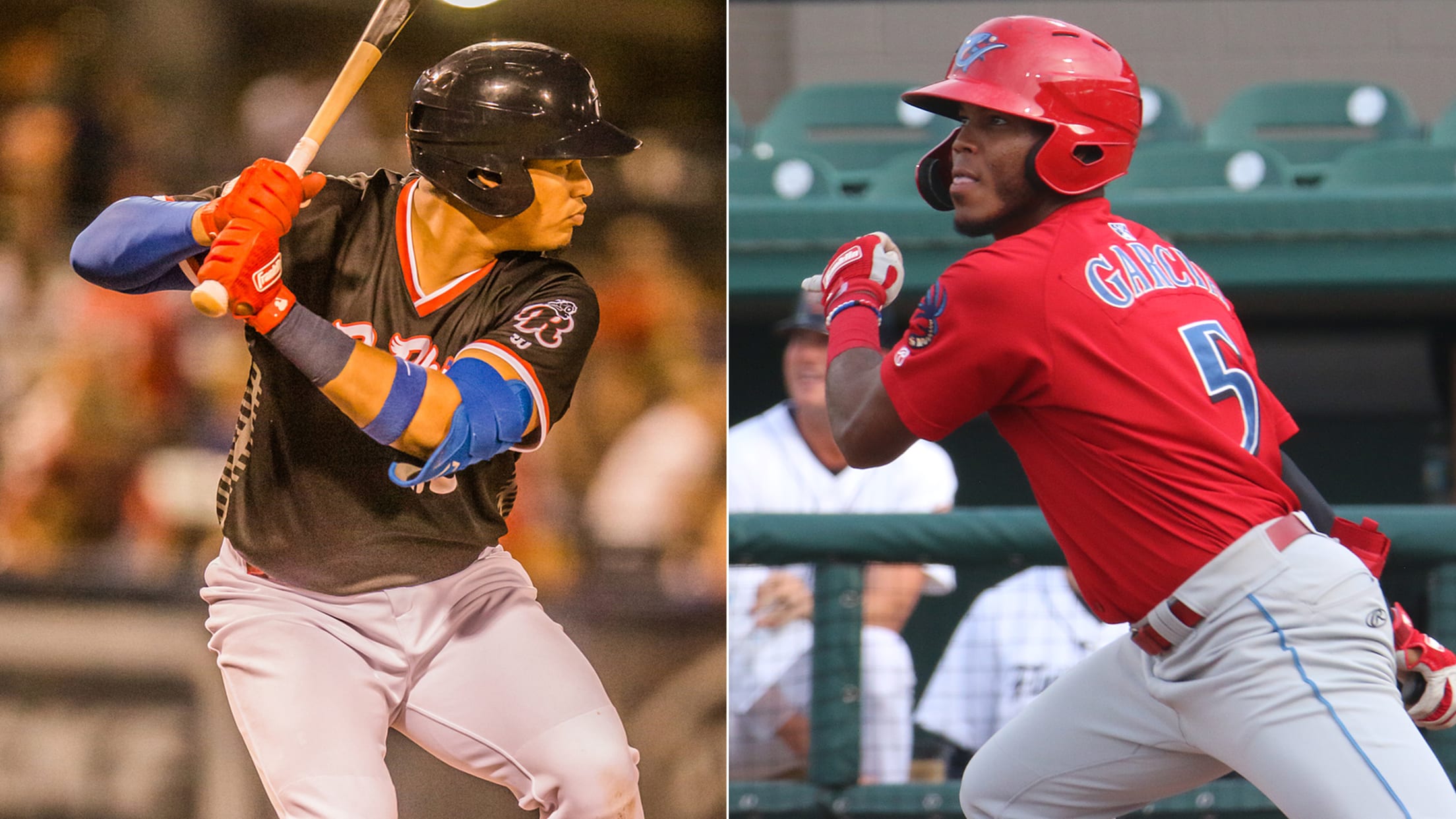 PHILADELPHIA -- The Phillies on Friday announced they selected the contracts of three players to the 40-man roster, protecting them from next month's Rule 5 Draft: infielder Luis García, right-hander James McArthur and outfielder Jhailyn Ortiz. They also claimed left-hander Kent Emanuel off waivers from Houston. It moves the Phils
What's on tap for Phillies' farm system?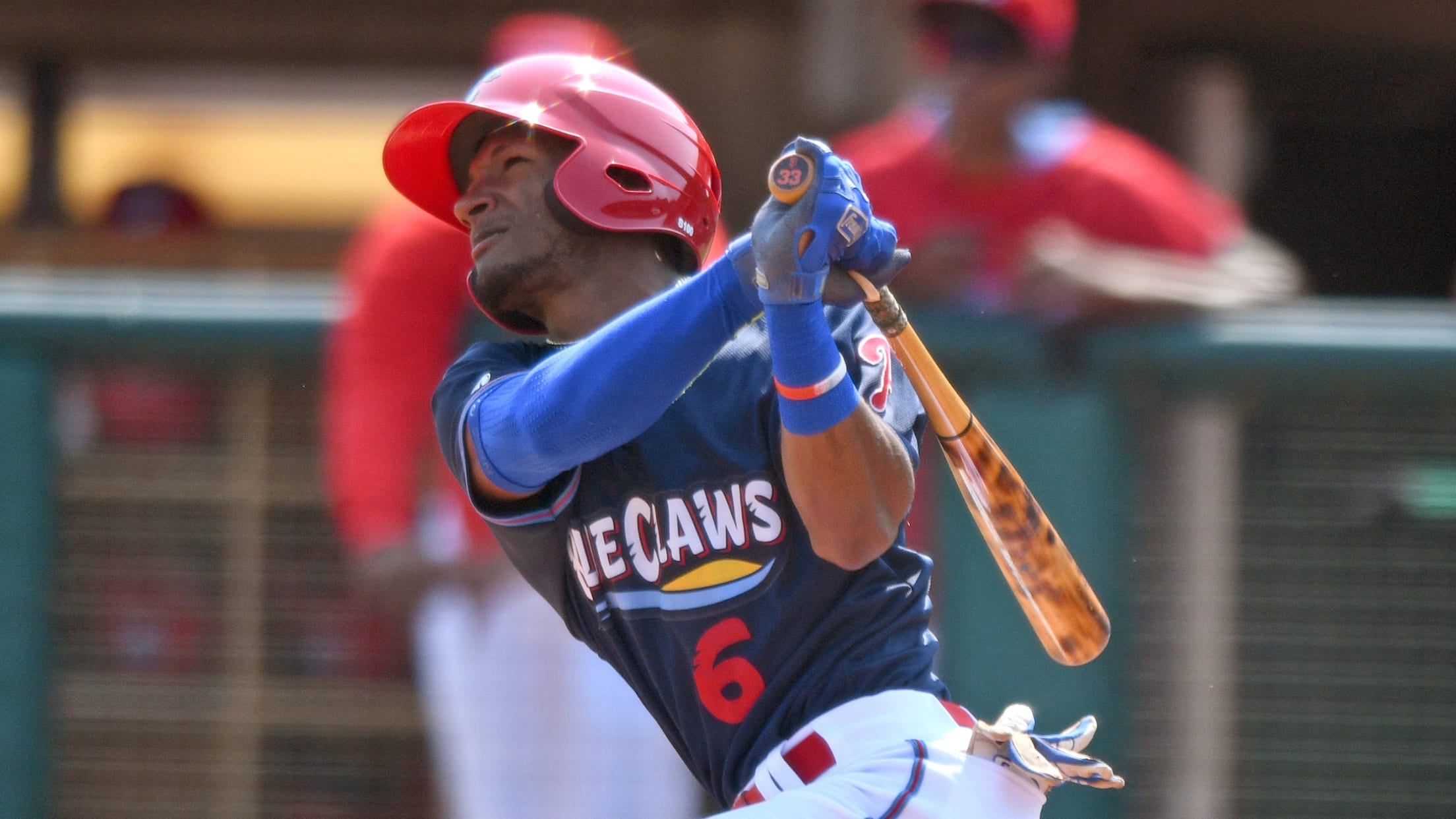 PHILADELPHIA -- It is a time of great and necessary change in the Phillies' farm system. The organization hired Preston Mattingly last month as its new player development director. It followed the news in August that the Phils removed assistant general manager Bryan Minniti and player development director Josh Bonifay
Stott, Cabrera receive Paul Owens Awards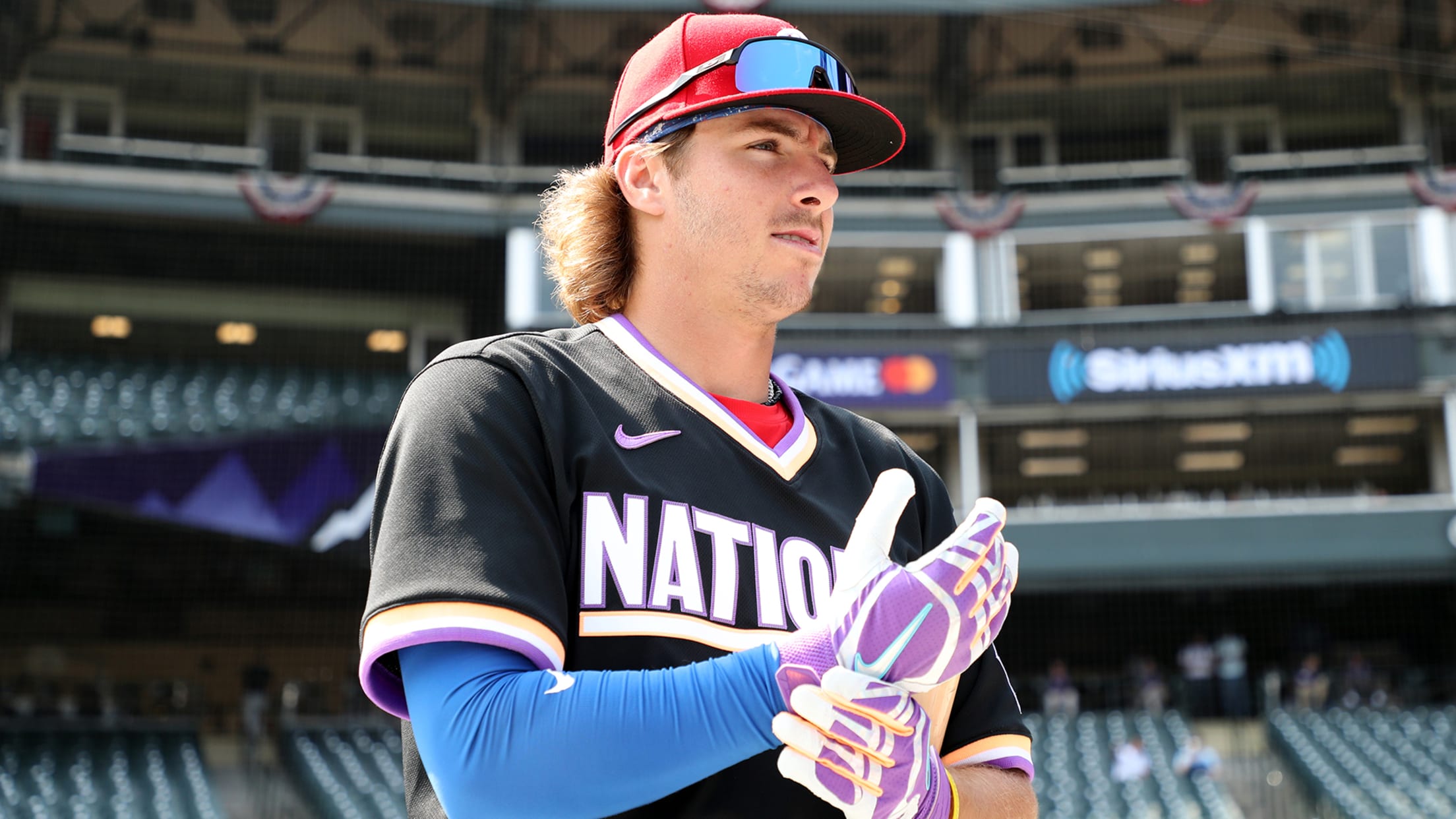 PHILADELPHIA -- Bryson Stott is a 23-year-old shortstop from Las Vegas. Jean Cabrera is a 19-year-old pitcher from Venezuela. Stott is baseball's No. 99 prospect, according to MLB Pipeline. Cabrera is a relative unknown outside the Phillies' organization. A longtime friend of Bryce Harper, Stott spent several nights this summer