Phillies Minor League Review June 3-9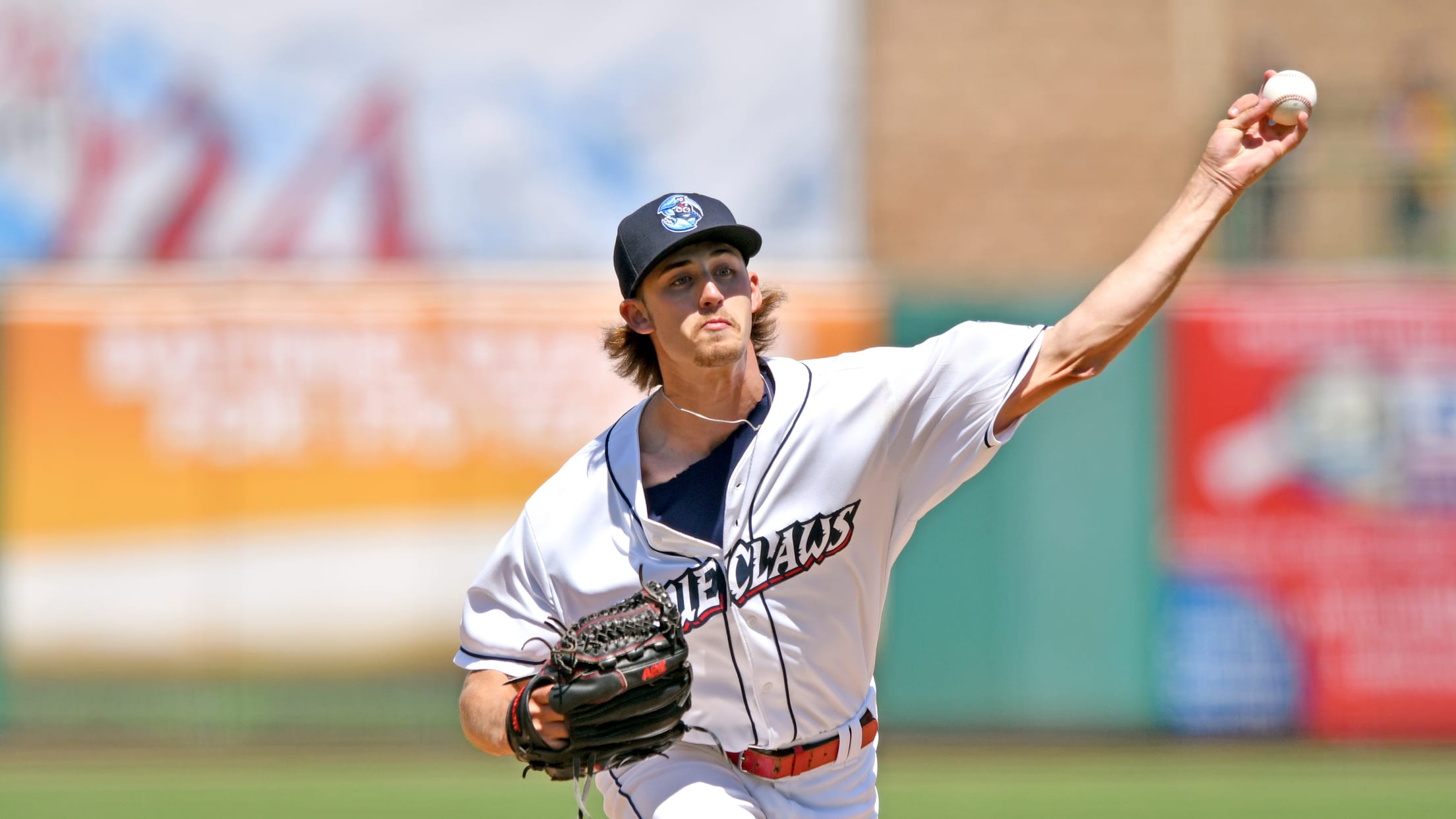 Players of the Week Player – INF Jonathan Guzman, Lakewood… Guzman, 19, posted a .429/.484/.464 slash line, going 12-for-28 with one double, two RBI, four runs scored, two walks and five steals over eight games. He has collected multiple hits in each of his last four games. Additionally, he has
Phils take athletic SS in college-heavy Day 2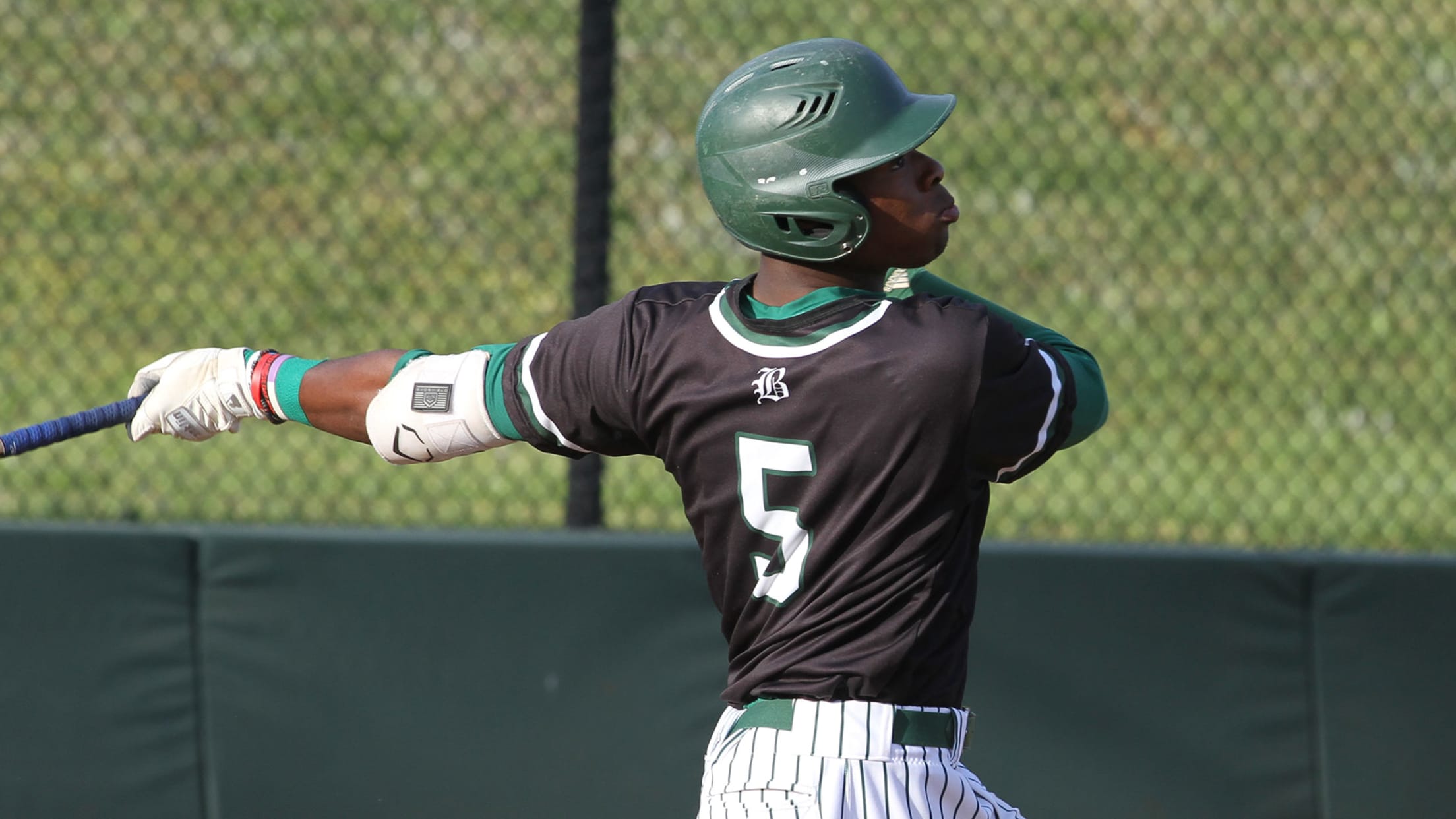 SAN DIEGO – The Phillies continued to load up on college players in the Day 2 of the 2019 Draft. After they selected UNLV shortstop Bryson Stott with the 14th overall pick on Monday night, they chose seven college players out of eight players selected on Tuesday. The Draft concludes
Bryce very familiar with Phillies' top pick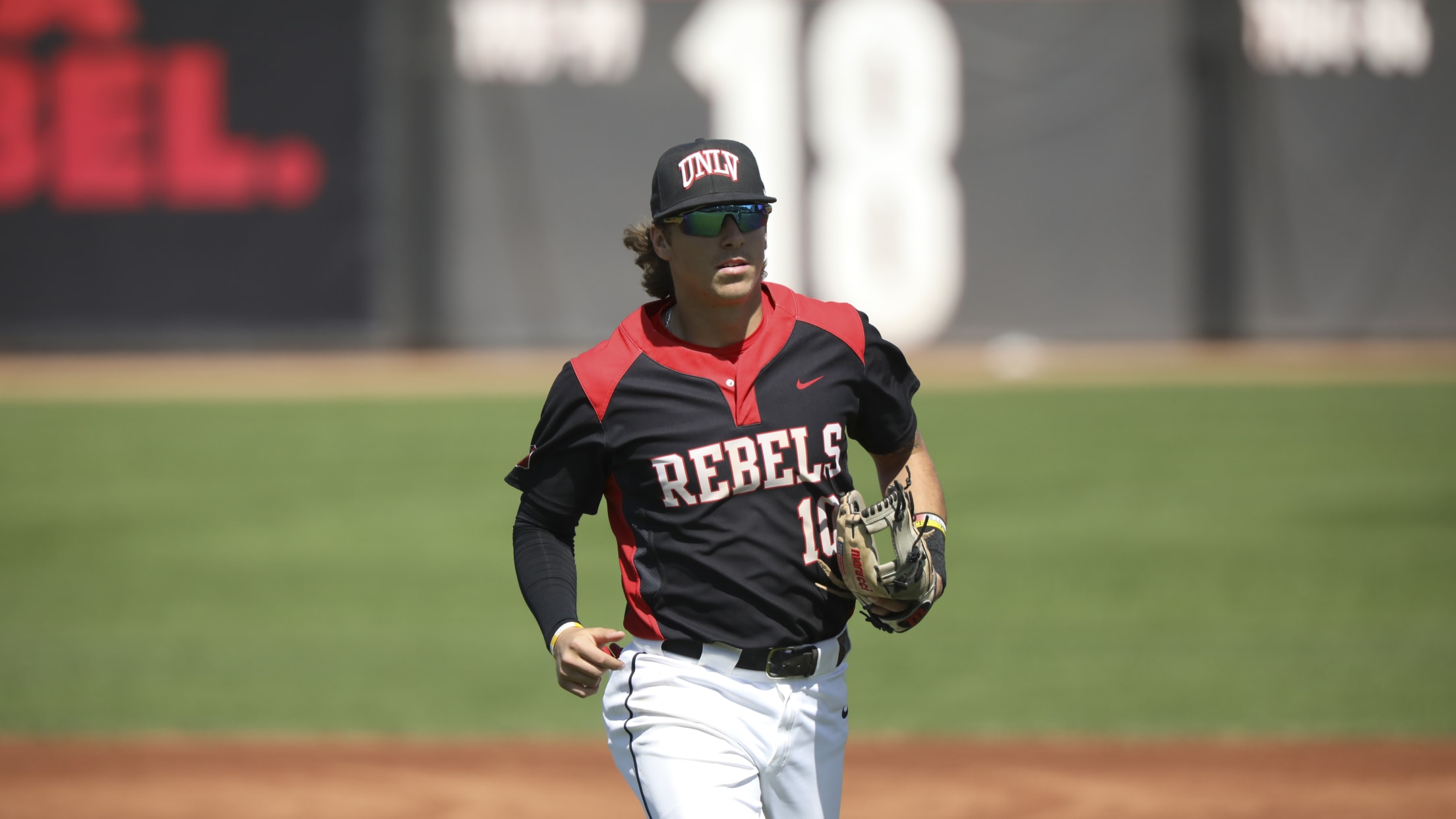 PHILADELPHIA -- Bryson Stott began Monday night hoping to follow in the footsteps of fellow Las Vegas native Bryce Harper as a first-round pick in the MLB Draft. After being selected by the Phillies with the 14th overall pick, Stott -- a junior shortstop at UNLV -- is now hoping
Phillies to stick with 'simple approach' in Draft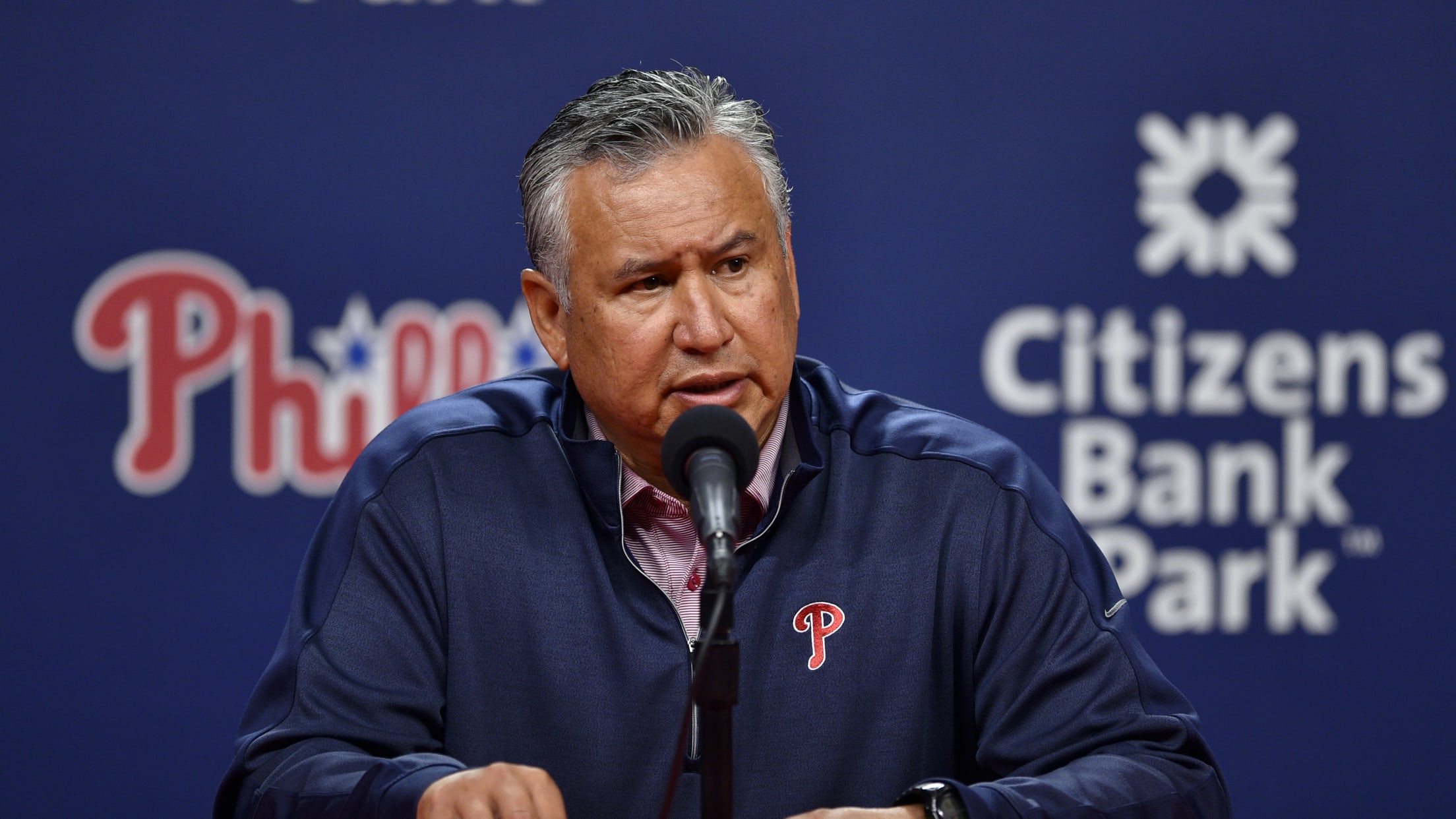 PHILADELPHIA -- The Phillies find themselves in relatively new territory as they prepare for the 2019 MLB Draft. They have the 14th overall selection after picking no lower than 10th in each of the previous five. (They selected J.P. Crawford with the 16th overall pick in 2013.) It means the
Irvin optioned to Minors; Tuesday starter TBD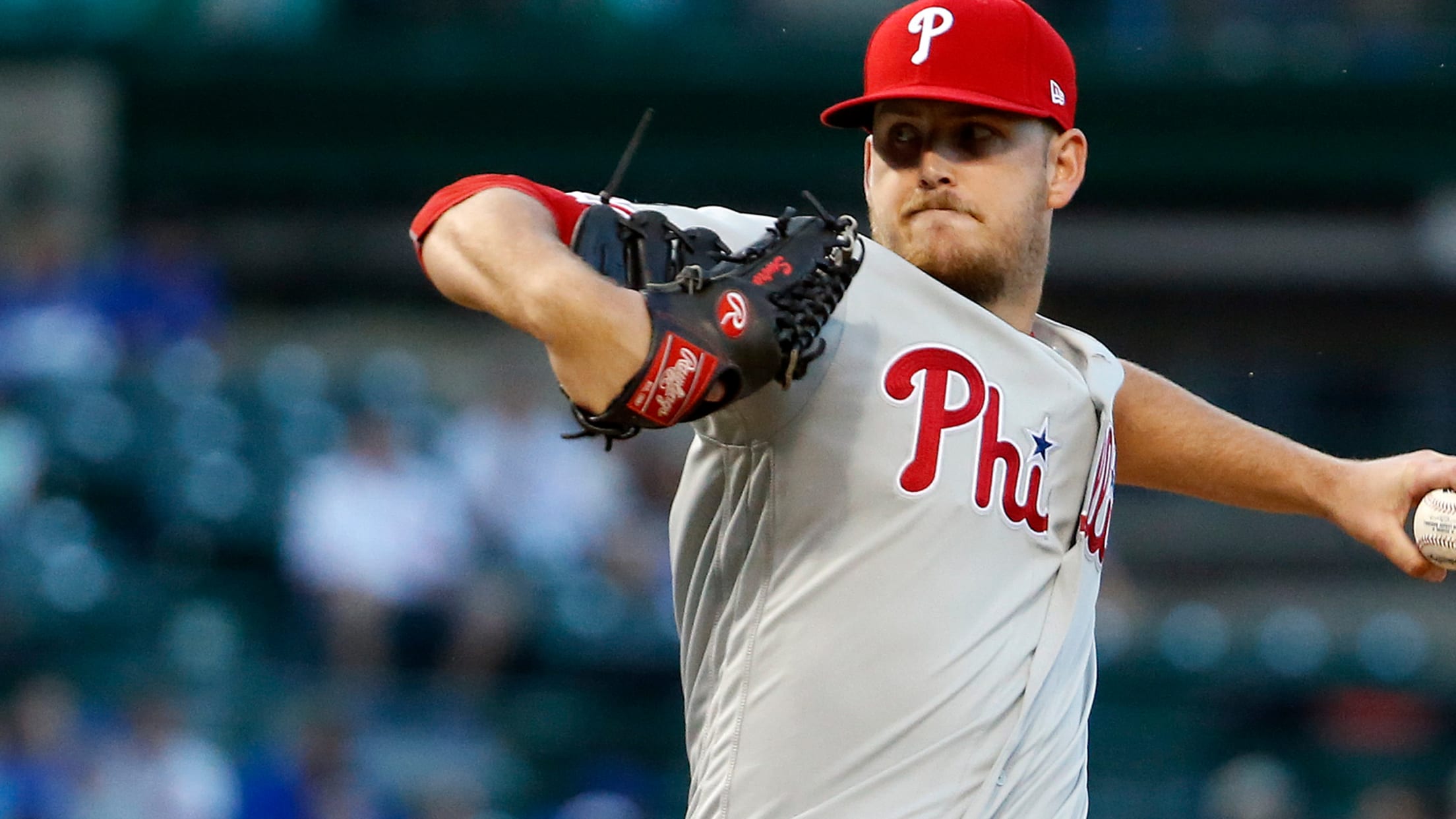 The Phillies optioned left-hander Cole Irvin to Triple-A Lehigh Valley prior to Thursday's game against the Cubs. Irvin, who looked sharp in his first two starts of the season, struggled in Wednesday's 8-4 loss to the Cubs, allowing seven runs in 4 2/3 innings. "We were just thinking about the
Phillies Minor League review, May 13-19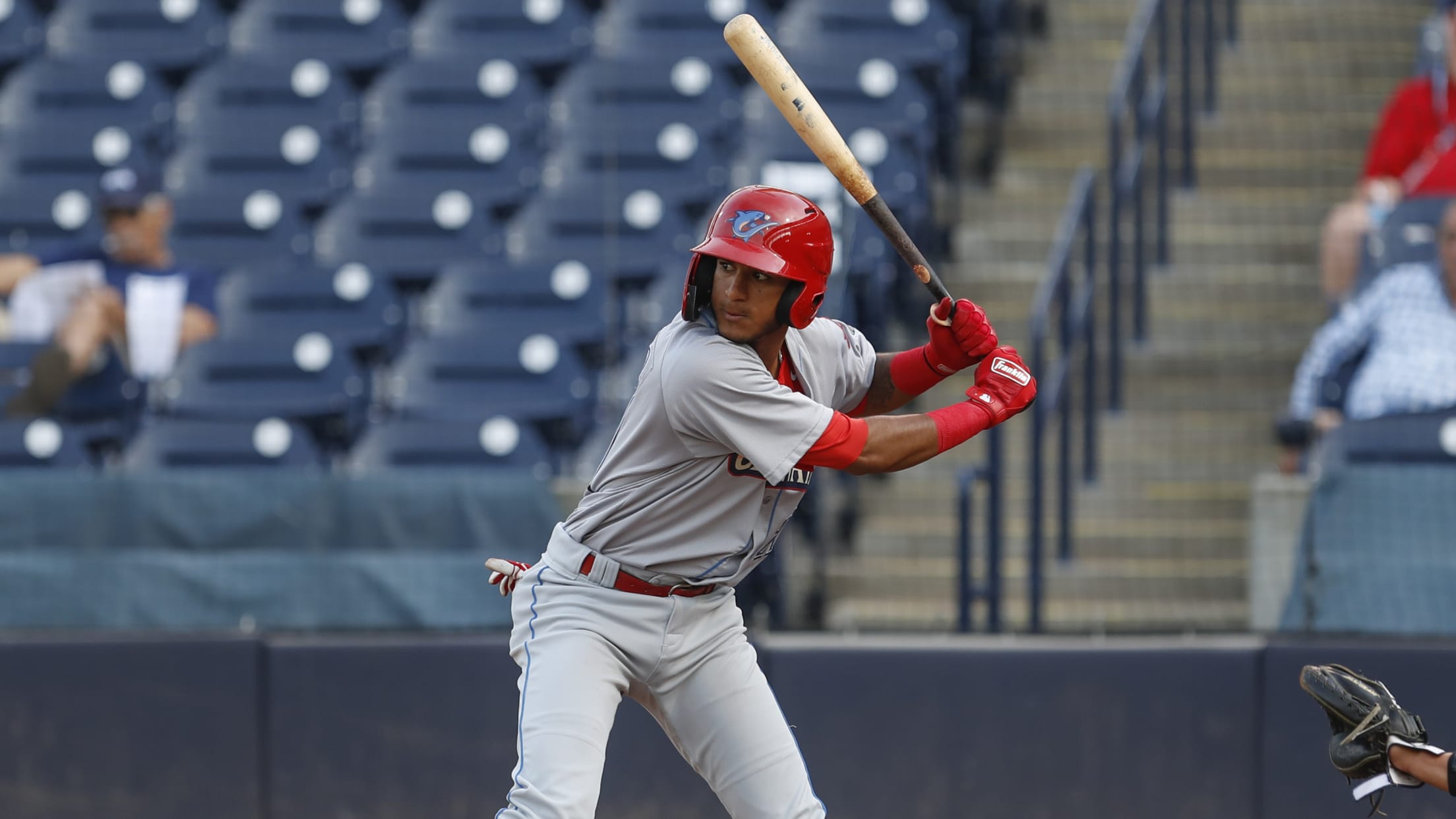 Players of the Week Player – 2B Daniel Brito, Clearwater… The 21-year-old posted a .455/.478/.727 slash line, going 10-for-22 with three doubles, one home run, six RBI and five runs in six games. He hit safely in each of his six games during the week, including four contests with multiple
Phillies Minor League Review, May 6-12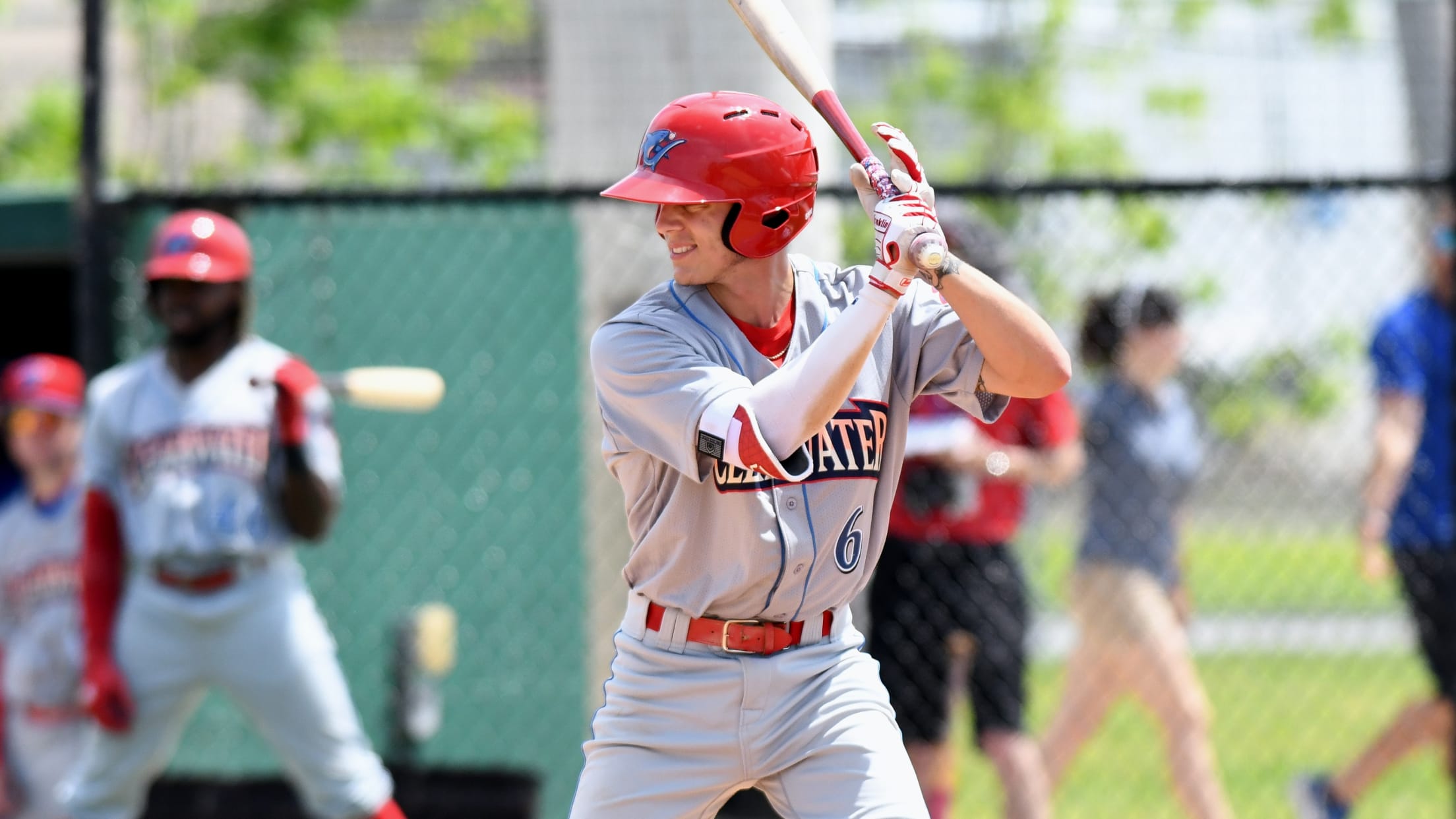 Players of the Week Player – INF Nick Maton, Clearwater… The 22-year-old posted a .550/.609/.650 slash line, going 11-for-20 with two doubles, three RBI, three runs and three walks in five games. He collected multiple hits in each of his five games, raising his season batting average from .232 to
Irvin brilliant in debut as mom cheers him on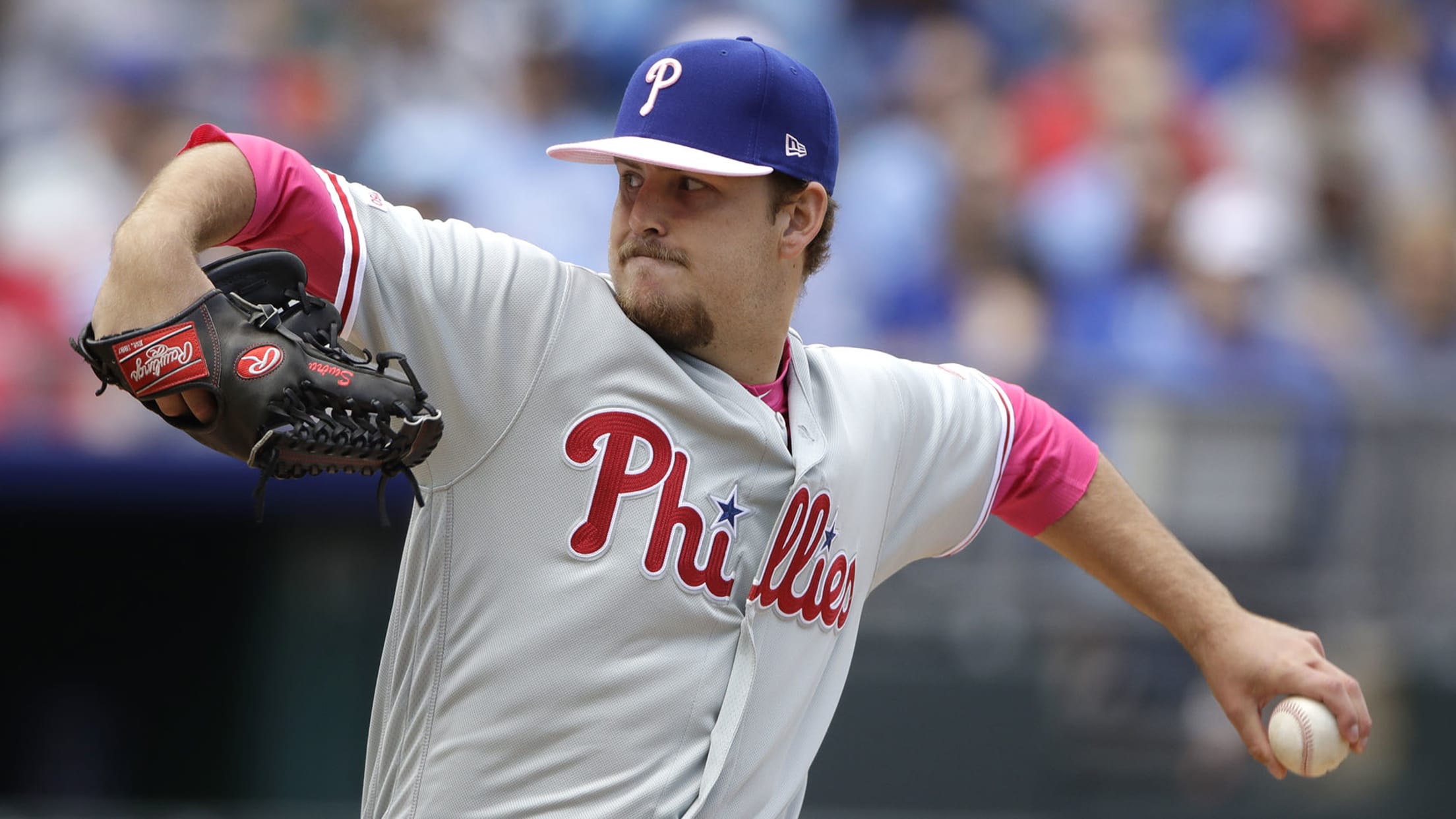 KANSAS CITY -- The Major League debut for left-hander Cole Irvin couldn't have gone much better. With Vince Velasquez going to the 10-day injured list with a right forearm strain, Irvin got his big opportunity Sunday and didn't disappoint. Showing the poise and control that enabled him to flourish at
Phillies Minor League Review: April 29-May 5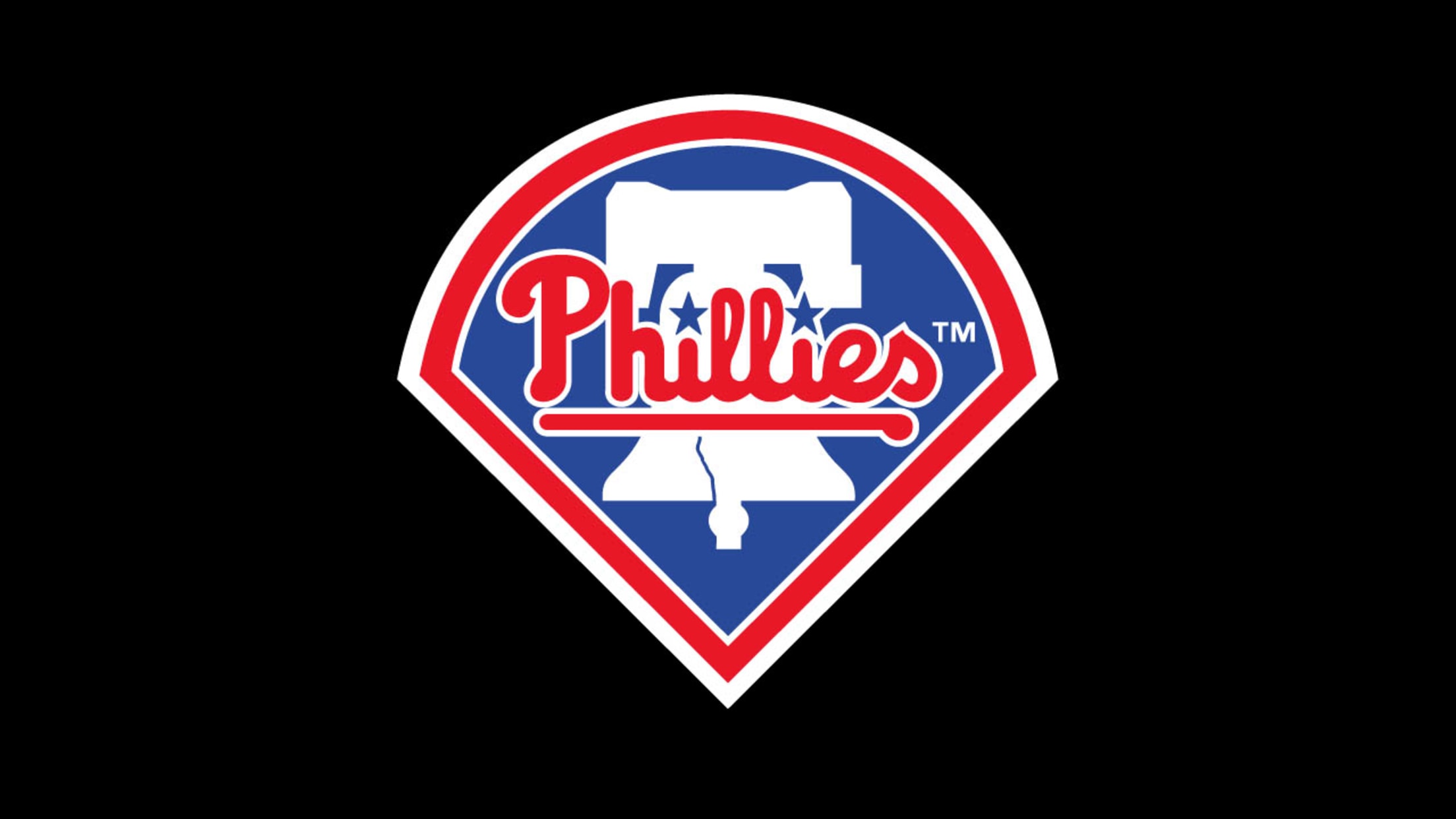 Players of the Week Player -- OF Adam Haseley, Reading… The 23-year-old posted a .450/.542/.750 slash line, going 9-for-20 with three doubles, one home run, three RBI, nine runs and four walks in five games. Over his last nine games (since 4/23), he is 12-for-31 (.387 AVG) with eight walks,
Phillies recall Garcia, option De Los Santos
Right-hander allows 1 run in Major League debut on Monday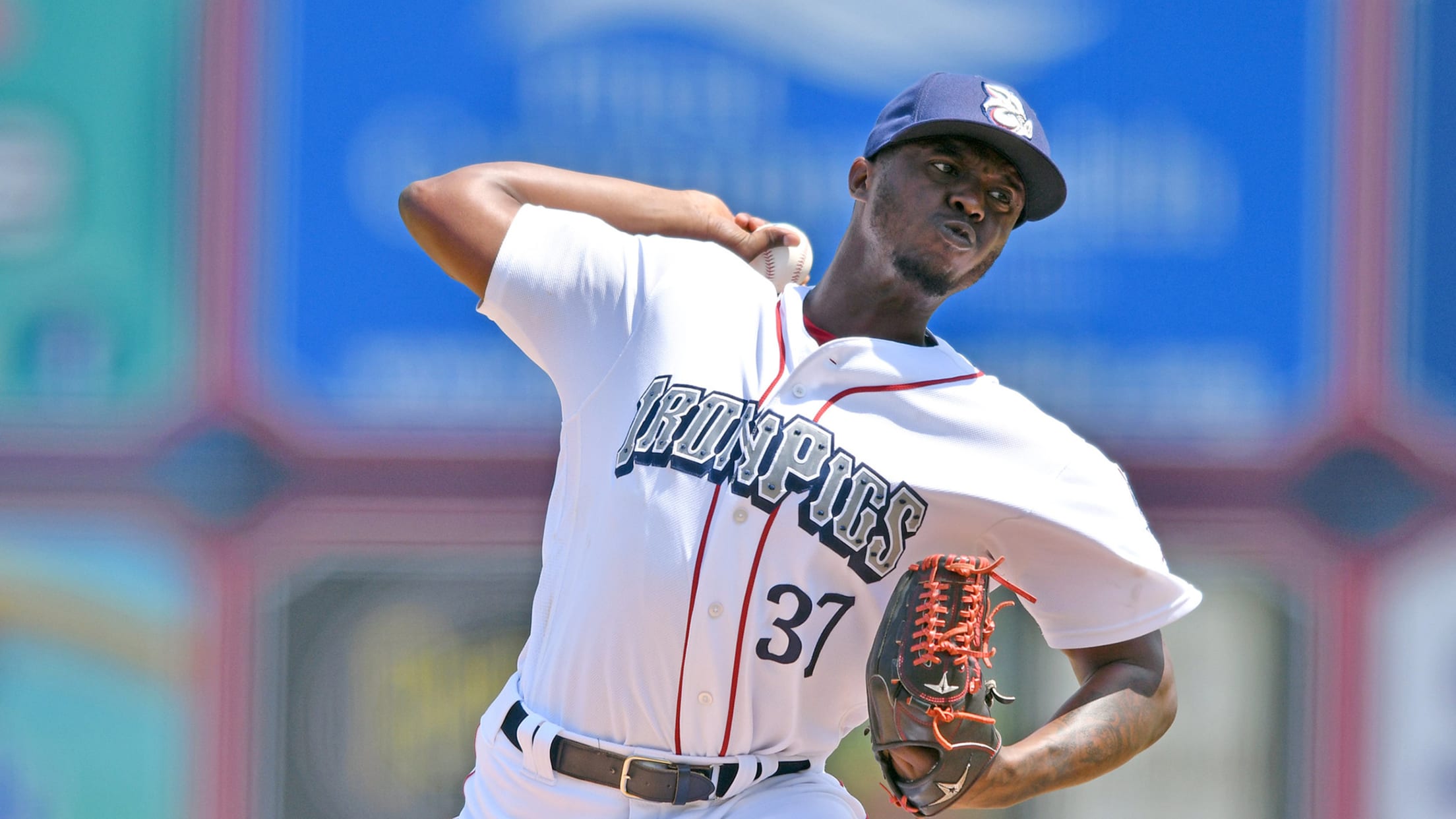 ST. LOUIS -- The Phillies called up right-hander Edgar Garcia from Triple-A Lehigh Valley before Monday's game against the Cardinals. The 22-year-old Garcia was 1-1 with a 1.65 ERA and three saves in 13 games this year for the Ironpigs. He had 23 strikeouts to just six walks in 16
Phillies Minor League review, April 22-28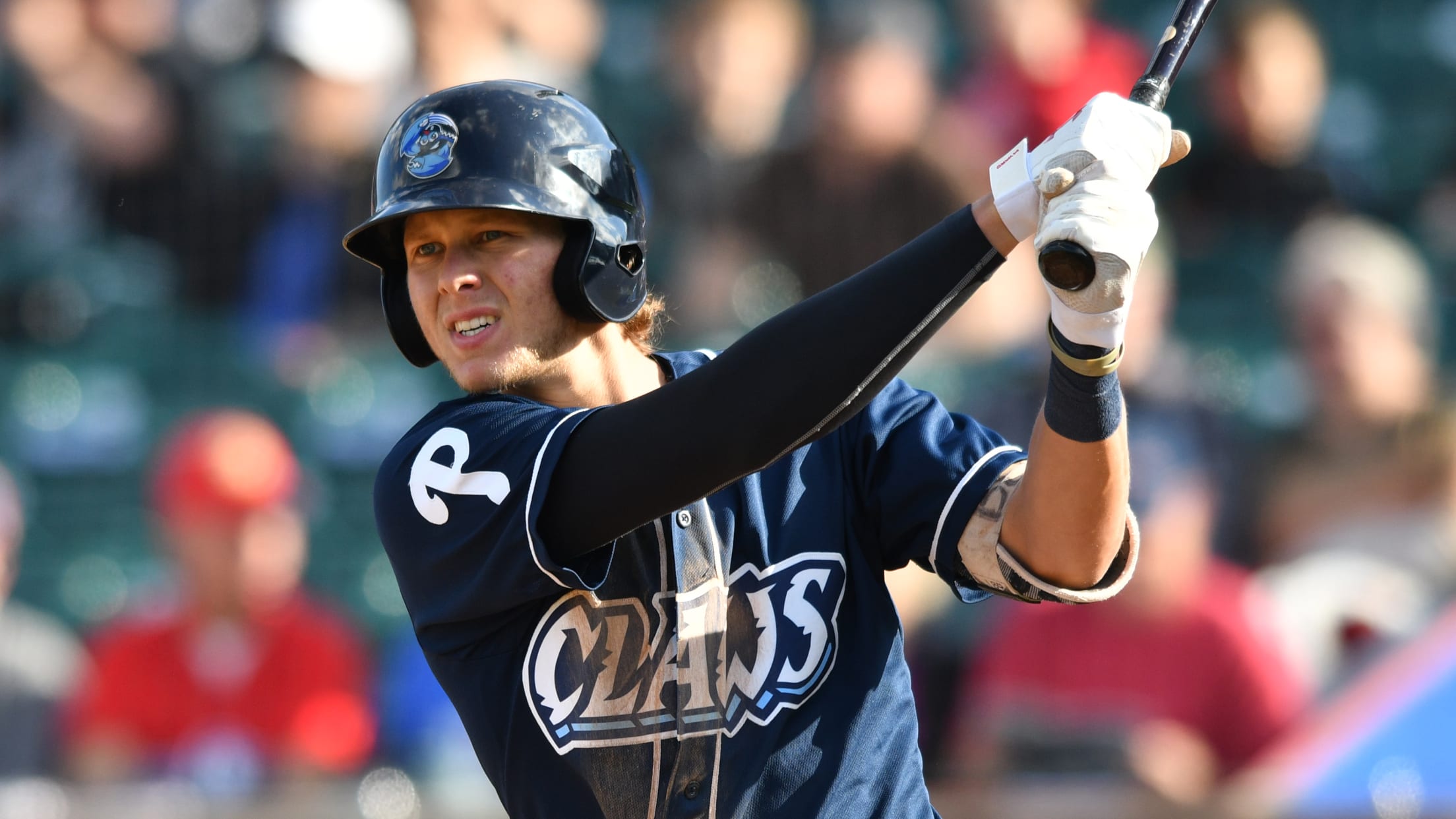 Players of the Week Co-Player – INF Alec Bohm, Lakewood… Bohm, 22, batted .417 (10-24) with four doubles, two home runs, five RBI, two walks and a 1.295 OPS in six games for Lakewood. He was promoted to Clearwater following the week, but still ranks third in the South Atlantic
Phillies Minor League review, April 15-21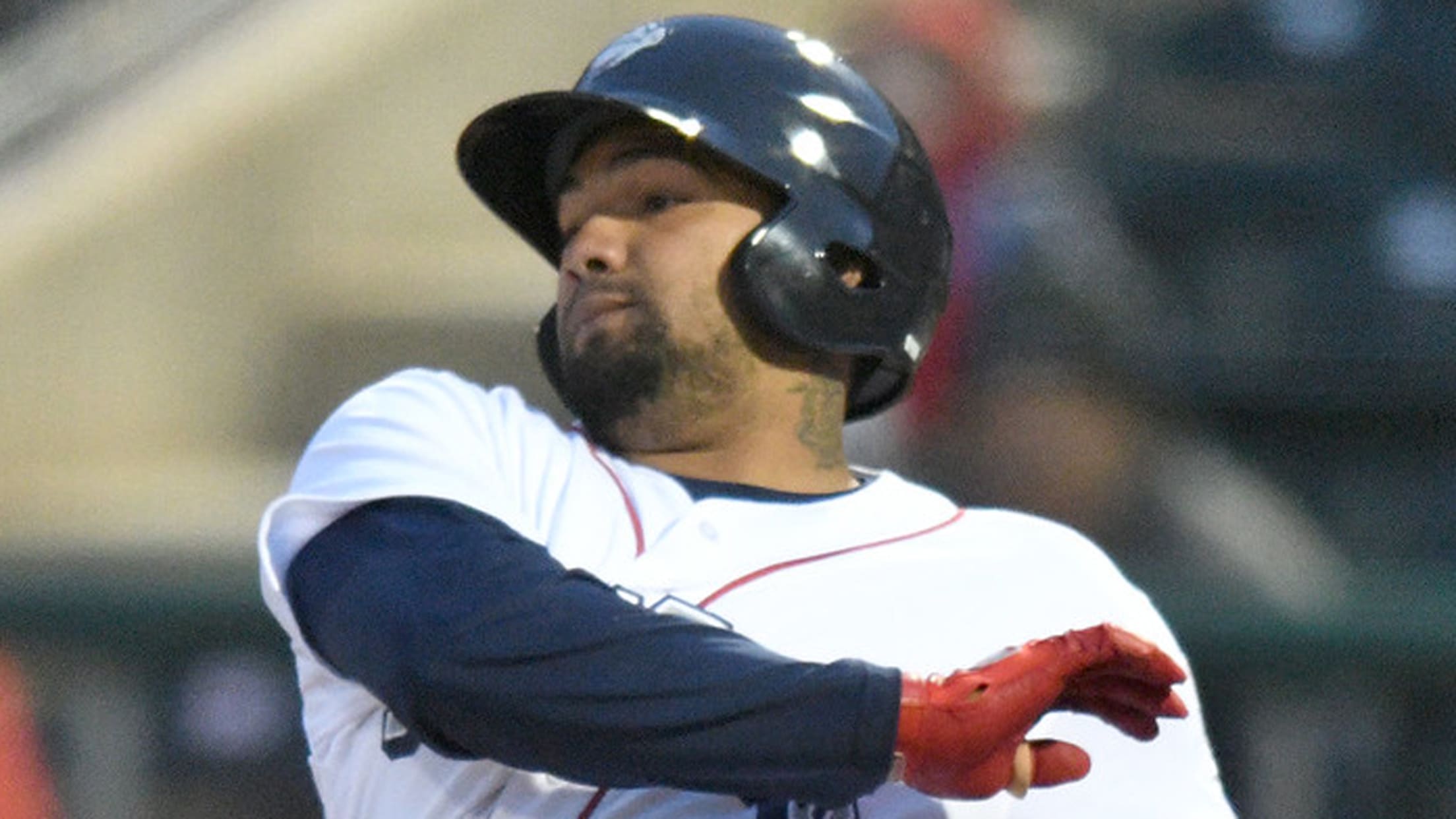 Players of the Week Player: C Deivy Grullon, Lehigh Valley ... Grullon, 23, batted .474 (9-19) with a double, home run, six RBIs, two walks and a 1.208 OPS in five games. He has hit safely in 10 of his 11 games this season, batting .395 (15-38) overall. Grullon, a
These 5 prospects might decide NL East race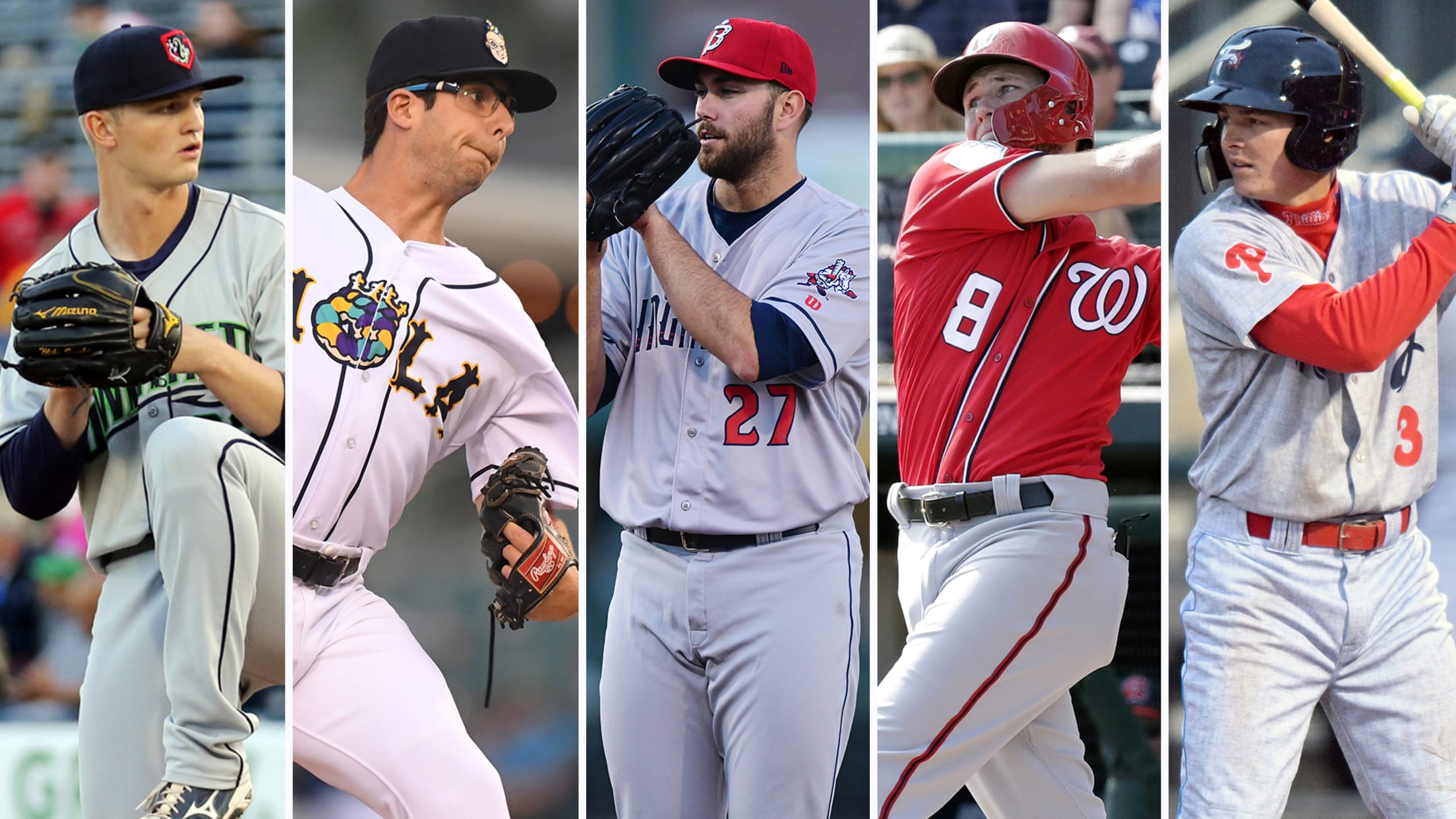 Pete Alonso is bashing tape-measure home runs almost nightly in New York. Victor Robles is wreaking havoc in Washington. In Atlanta and Miami, Kyle Wright and Sandy Alcantara are grooving. Rookies rule in the NL East, with some of the game's top prospects finally getting regular chances to contribute. And
Starting spots for Phillies' Top 30 prospects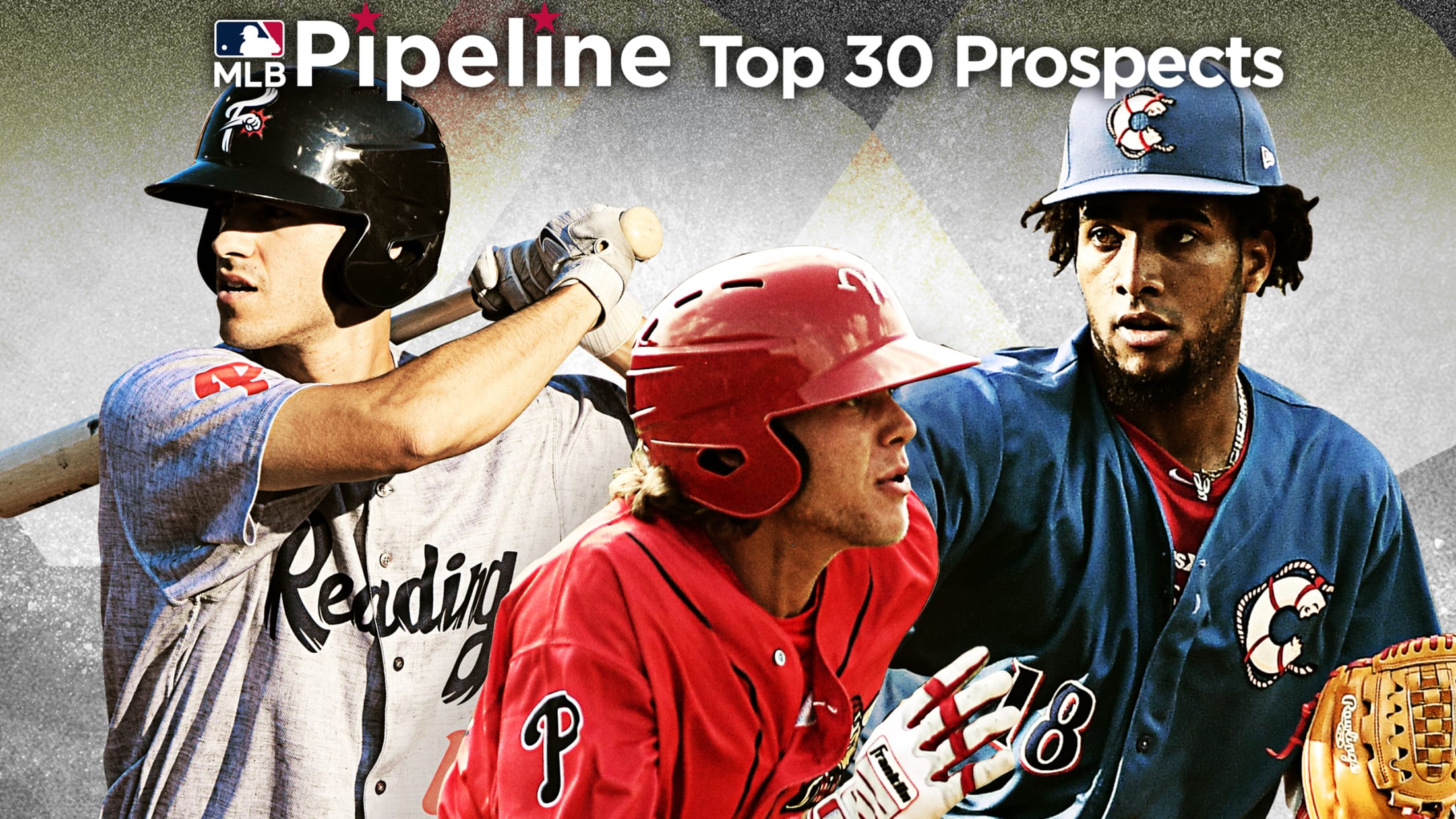 With the 2019 Minor League Baseball season getting underway, here's a look at where the Phillies' Top 30 prospects are starting the year. We also identify the prospect who just missed the Top 30 list, a player who didn't make the big league Opening Day roster but should make an
Phillies have optimism for recent first-round picks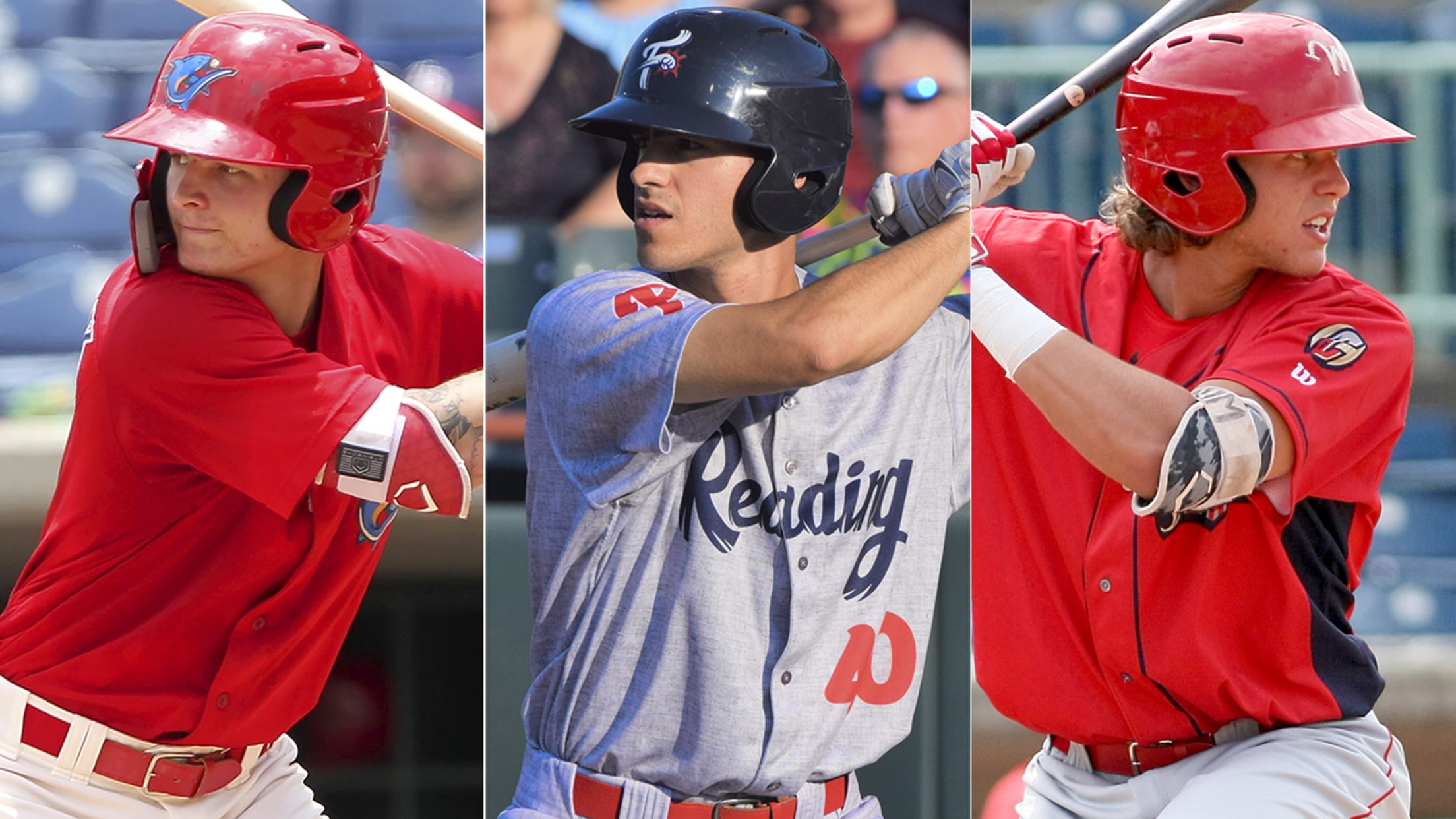 CLEARWATER, Fla. -- The Phillies haven't enjoyed a lot of success winning games in the big leagues or hitting on first-round picks in recent years. They're confident that both of those trends are about to change, however. Philadelphia hasn't finished above .500 since its streak of five consecutive National League
Hernandez a hit in first at-bat back
Garcia makes spring debut; Rodriguez's defense impresses Arrieta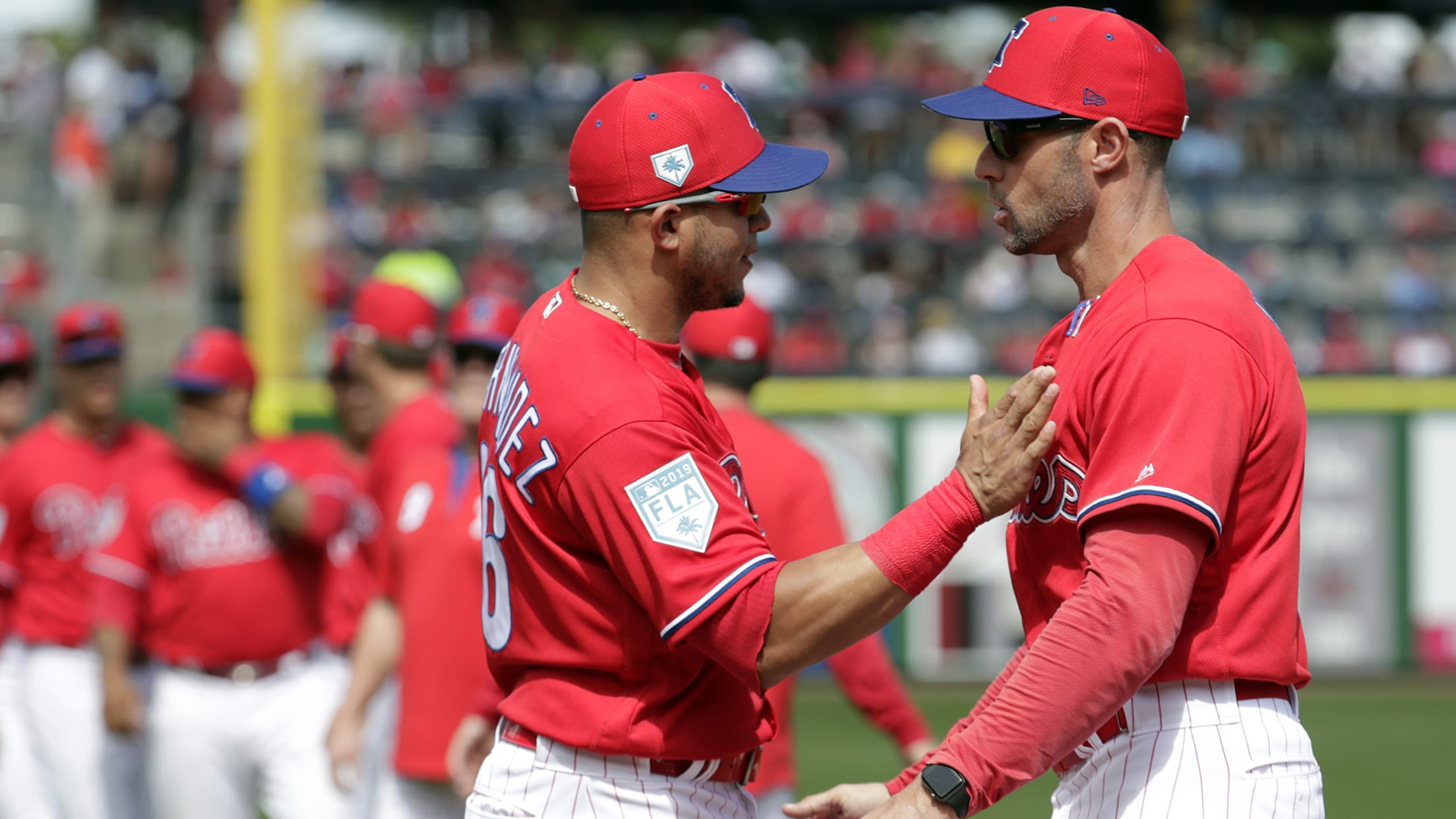 BRADENTON, Fla. -- Cesar Hernandez went 1-for-3 in his return to the lineup after missing two weeks with a strained left hip flexor. Hernandez, who played in a Minor League game Wednesday, said he expects to be ready for the start of the season. "Oh yeah, for sure," Hernandez said.
Kapler briefs young outfielders on Harper's effect
Kapler praises young core; Realmuto goes deep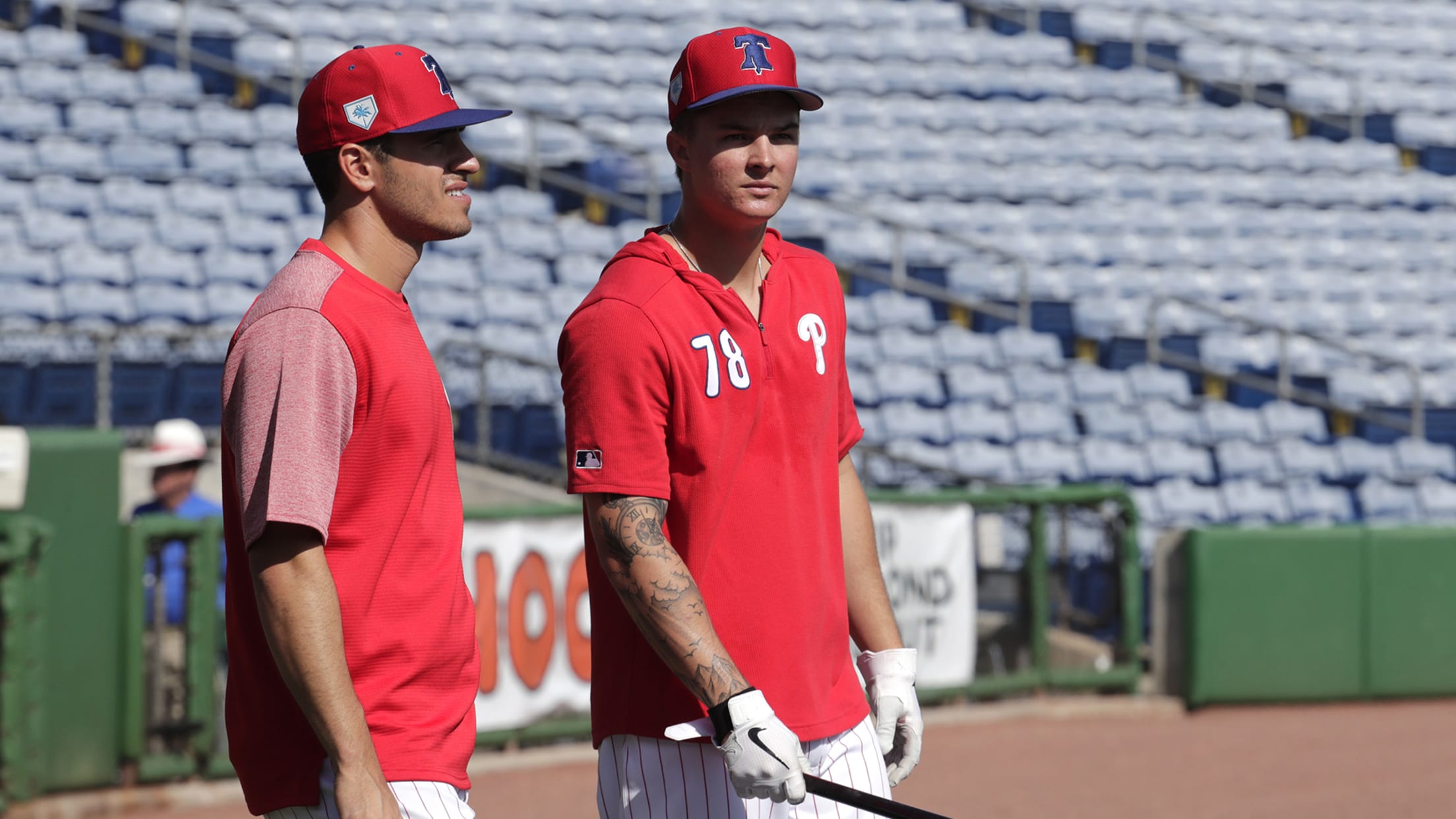 CLEARWATER, Fla. -- Phillies manager Gabe Kapler had conversations with some of his young outfielders on Friday to discuss the ripple effect of Bryce Harper's impending arrival. To sum up: there are still jobs to be won. "The message was pretty simple," Kapler said. "There's a guy in left field
Old-school approach works for Haseley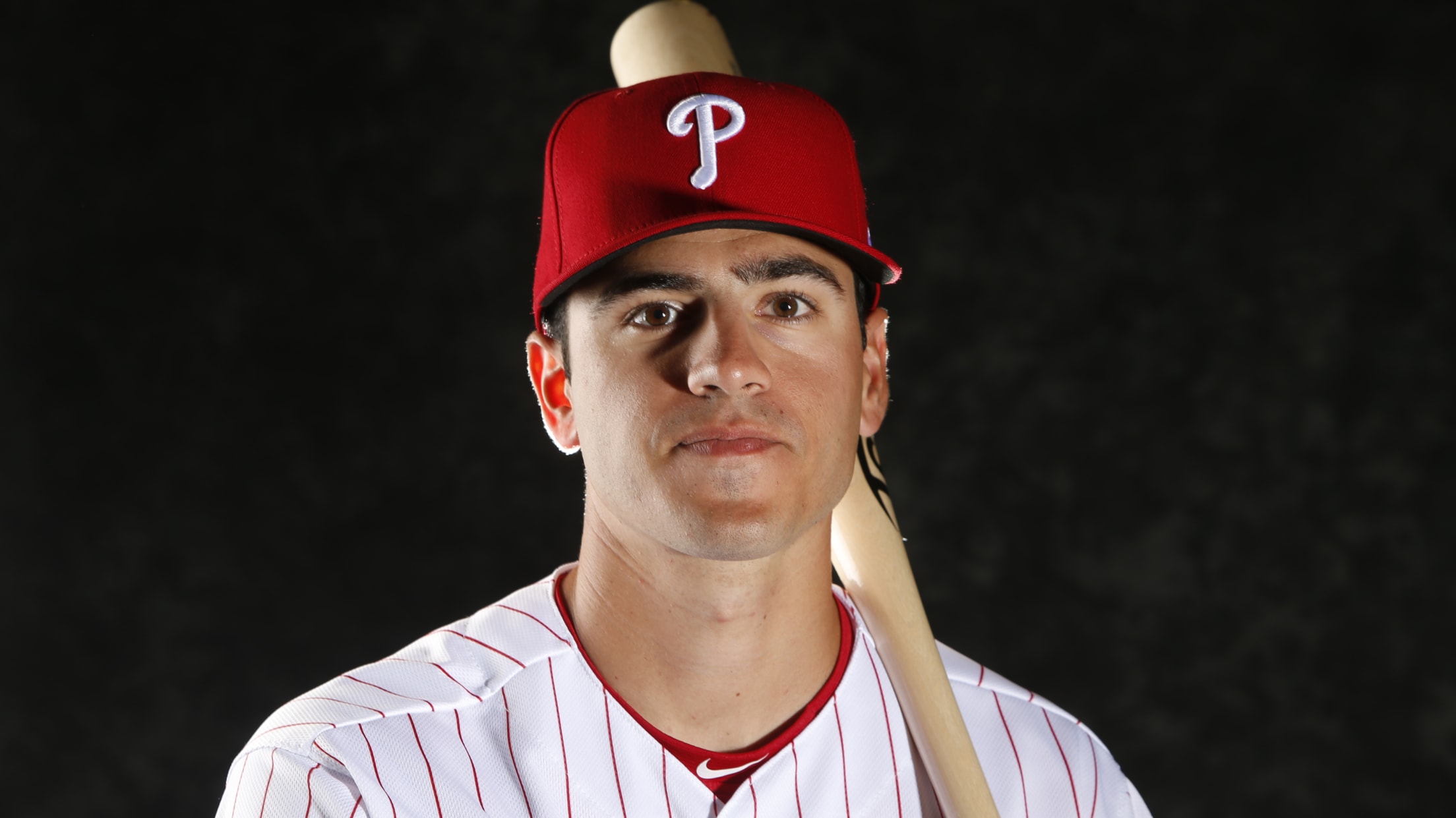 CLEARWATER, Fla. -- Adam Haseley crushed a fly ball toward center field in the fifth inning Monday at Spectrum Field, but the ball died near the wall. It might have been a home run on any other day, except a strong wind from right had been killing balls throughout the
Phils protect 3 prospects from Rule 5 Draft
Medina, Gamboa, Garcia placed on club's 40-man roster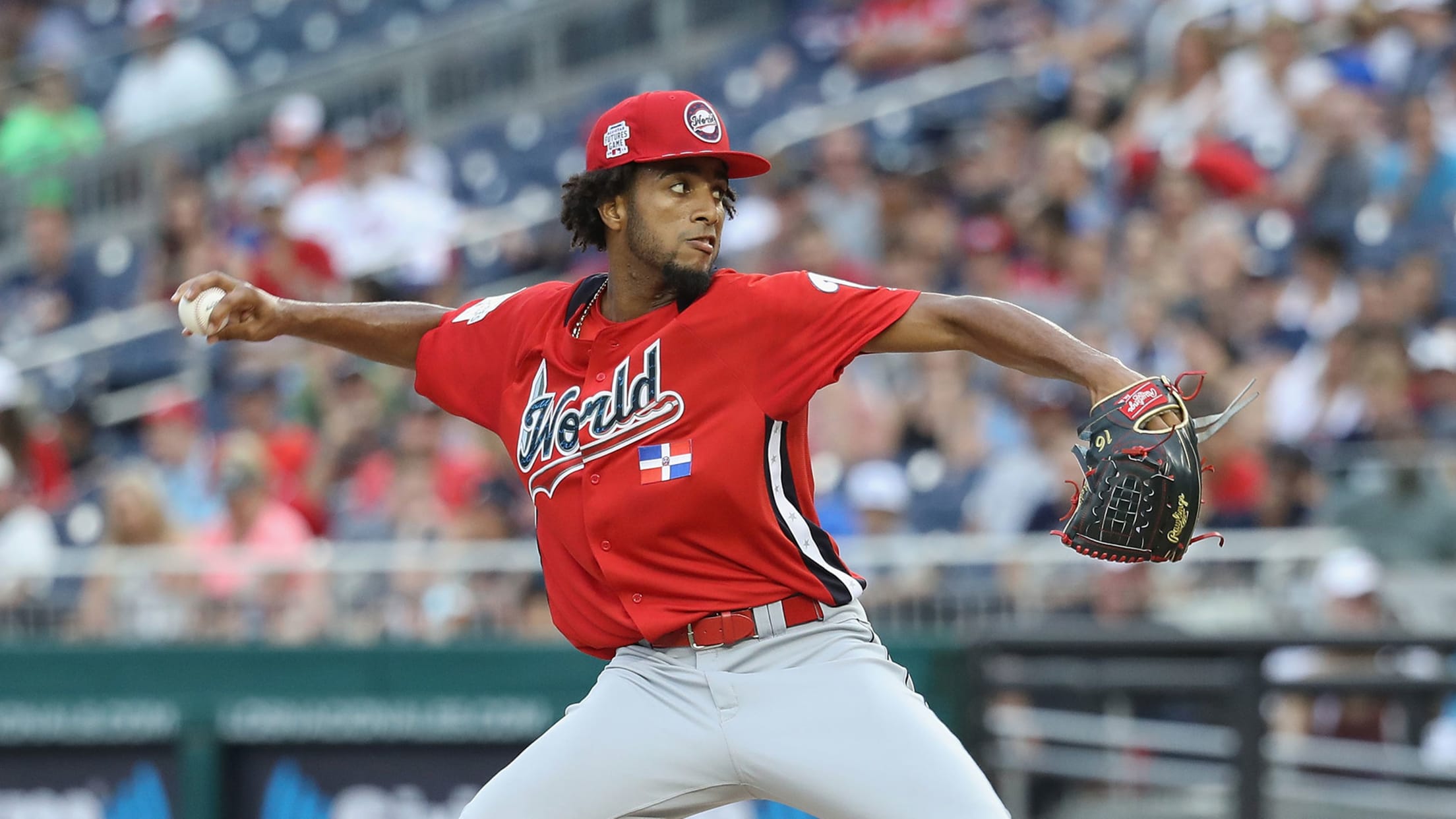 PHILADELPHIA -- The Phillies protected three players from next month's Rule 5 Draft, including one of MLB Pipeline's Top 100 Prospects.The team announced Tuesday evening that it had placed right-hander Adonis Medina, shortstop Arquimedes Gamboa and right-hander Edgar Garcia on the 40-man roster. Medina is ranked by MLB Pipeline as
Phils add Altherr, 5 more as rosters expand
Reinforcements provide Kapler depth off bench, in bullpen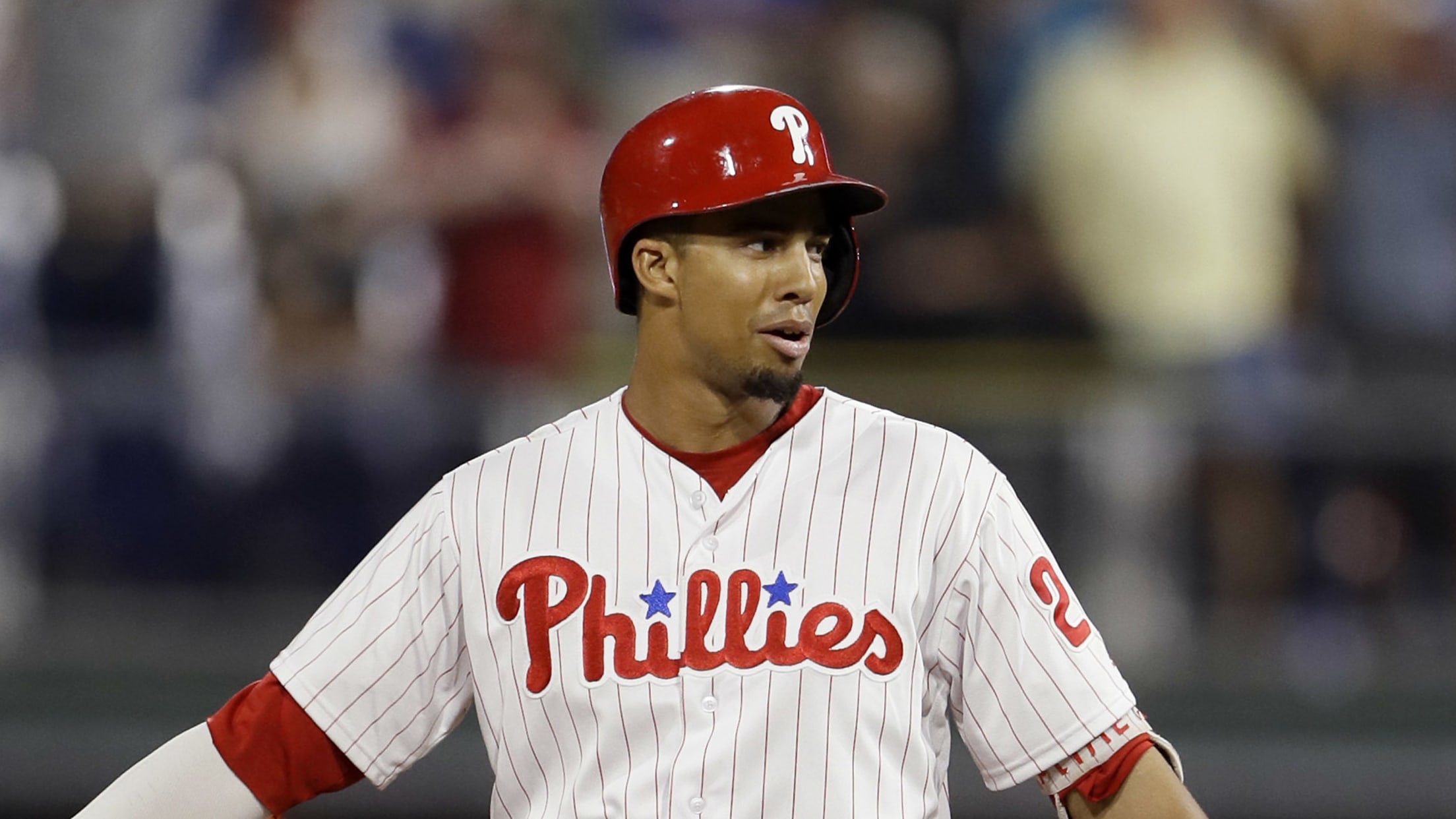 PHILADELPHIA -- Aaron Altherr on Saturday had a locker in the Phillies' clubhouse for the first time since his July 23 demotion to Triple-A, and with his return came a message from Gabe Kapler."Be ready at all times," the Phillies' manager said he told Altherr.Rhys Hoskins is not sitting. Roman
Mets land Phils prospect Kilome for Cabrera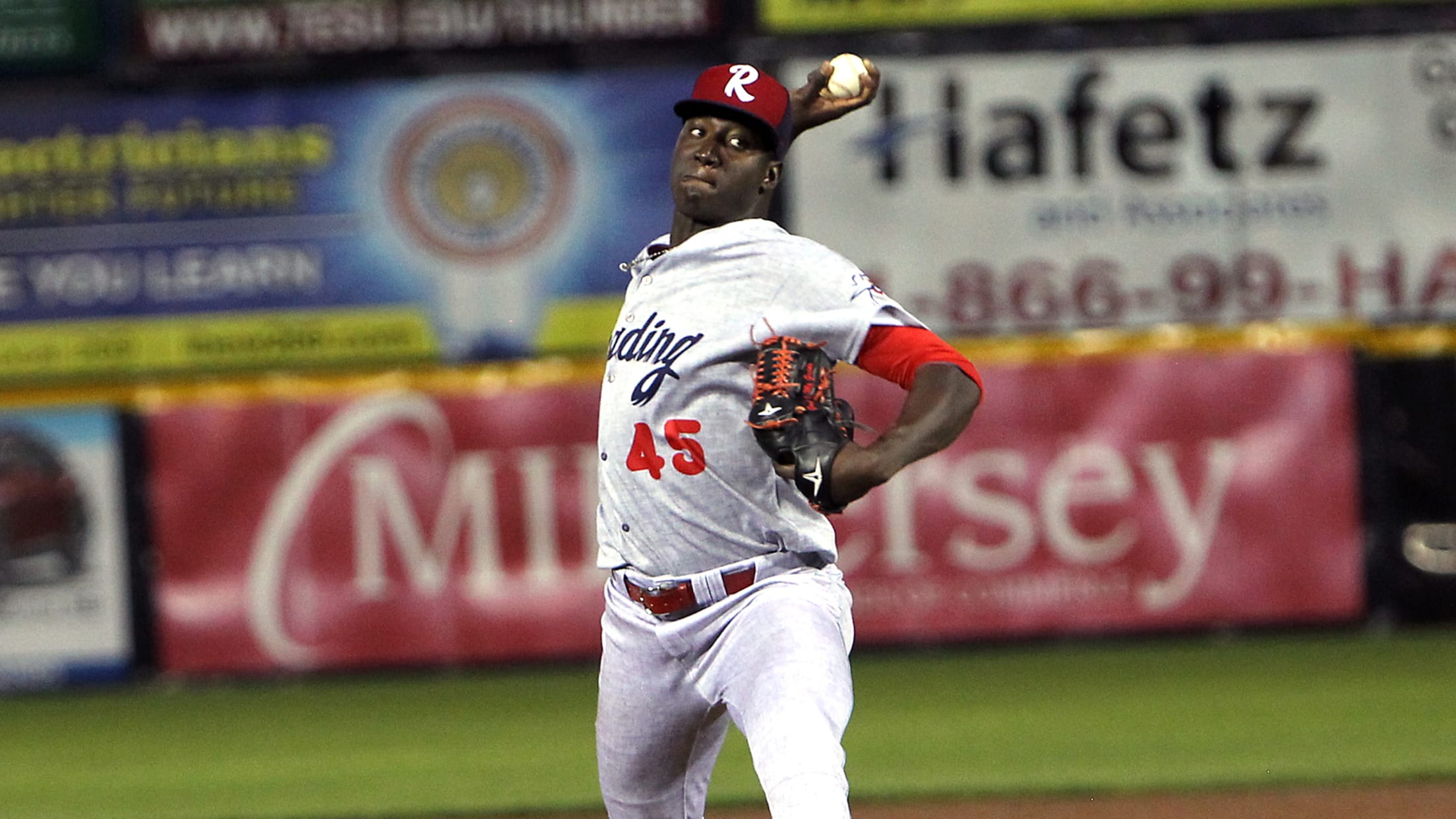 PITTSBURGH -- The Mets traded veteran infielder Asdrubal Cabrera to the Phillies on Friday for Double-A right-hander Franklyn Kilome.Kilome has made 19 starts for Reading in 2018, recording 83 strikeouts to counter 51 walks while accumulating a 4.24 ERA and 1.44 WHIP over 102 innings. The 23-year-old will join the
7 contenders with prospects to make a big deal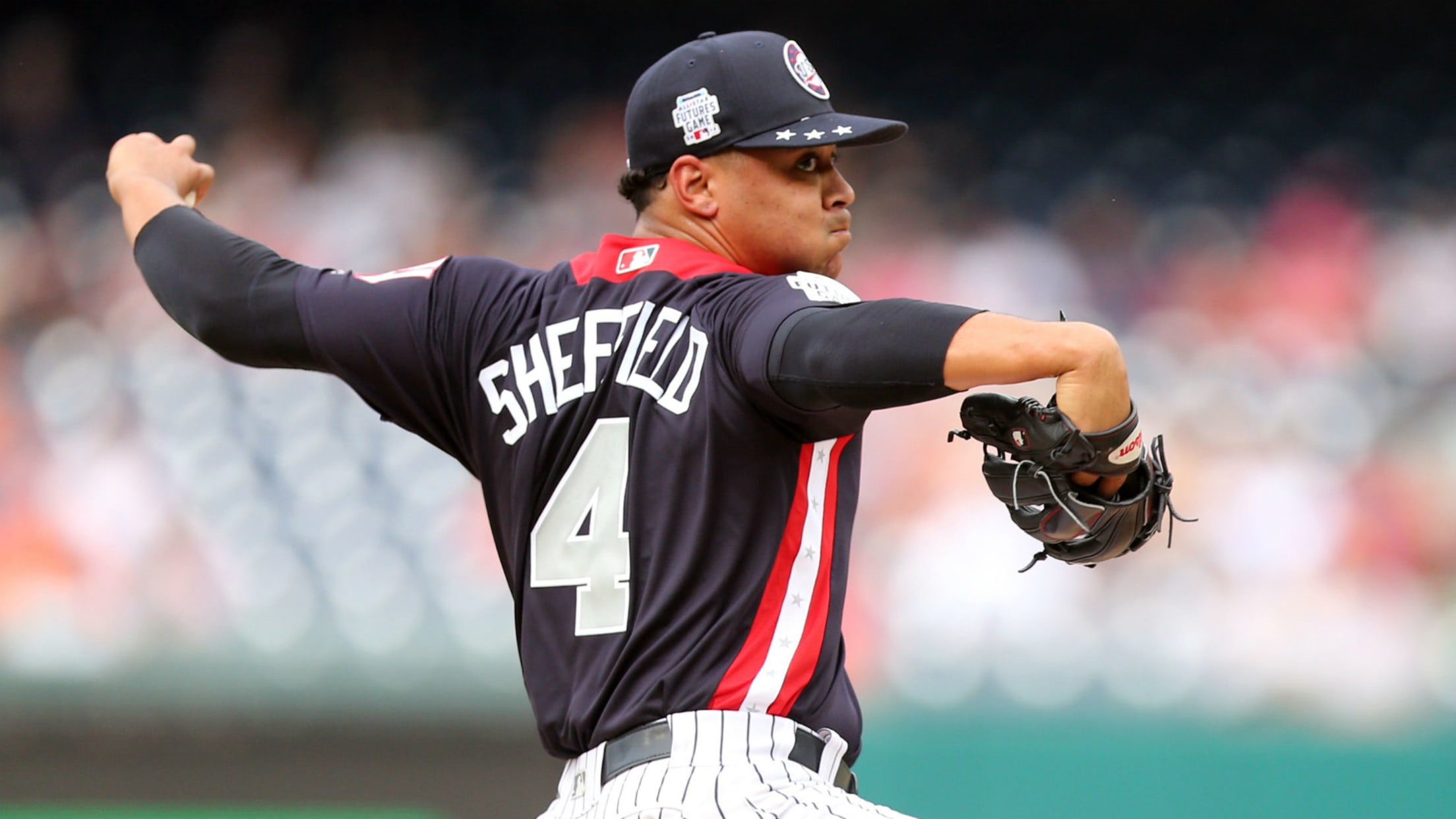 At this time of year, when buyers are competing to bolster their rosters for the stretch run and sellers are looking to next season and beyond, arguably nothing is more important than the prospects contenders have -- and are willing -- to trade.While much attention is paid to the top
De Los Santos set for MLB debut vs. Mets
22-year-old right ranked as Phillies' No. 11 prospect per MLB Pipeline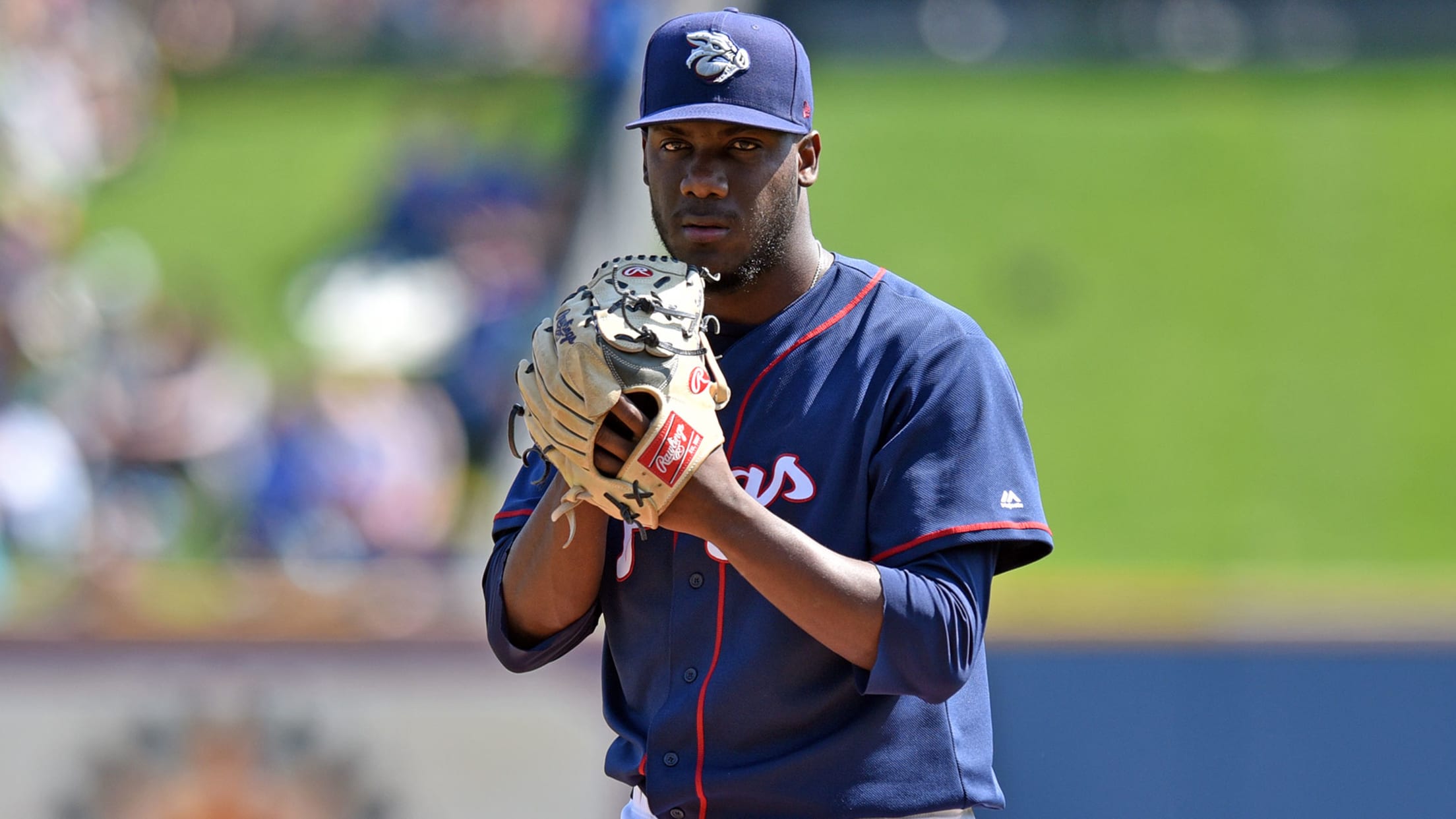 NEW YORK -- The Phillies will get a look at another top prospect Tuesday night at Citi Field.Triple-A Lehigh Valley right-hander Enyel De Los Santos will make his big league debut against the Mets on Tuesday. De Los Santos is the Phillies' No. 11 prospect, according to MLB Pipeline. A
De Los Santos set for big league debut vs. Mets
22-year-old righty ranked as Phillies' No. 11 prospect by MLB Pipeline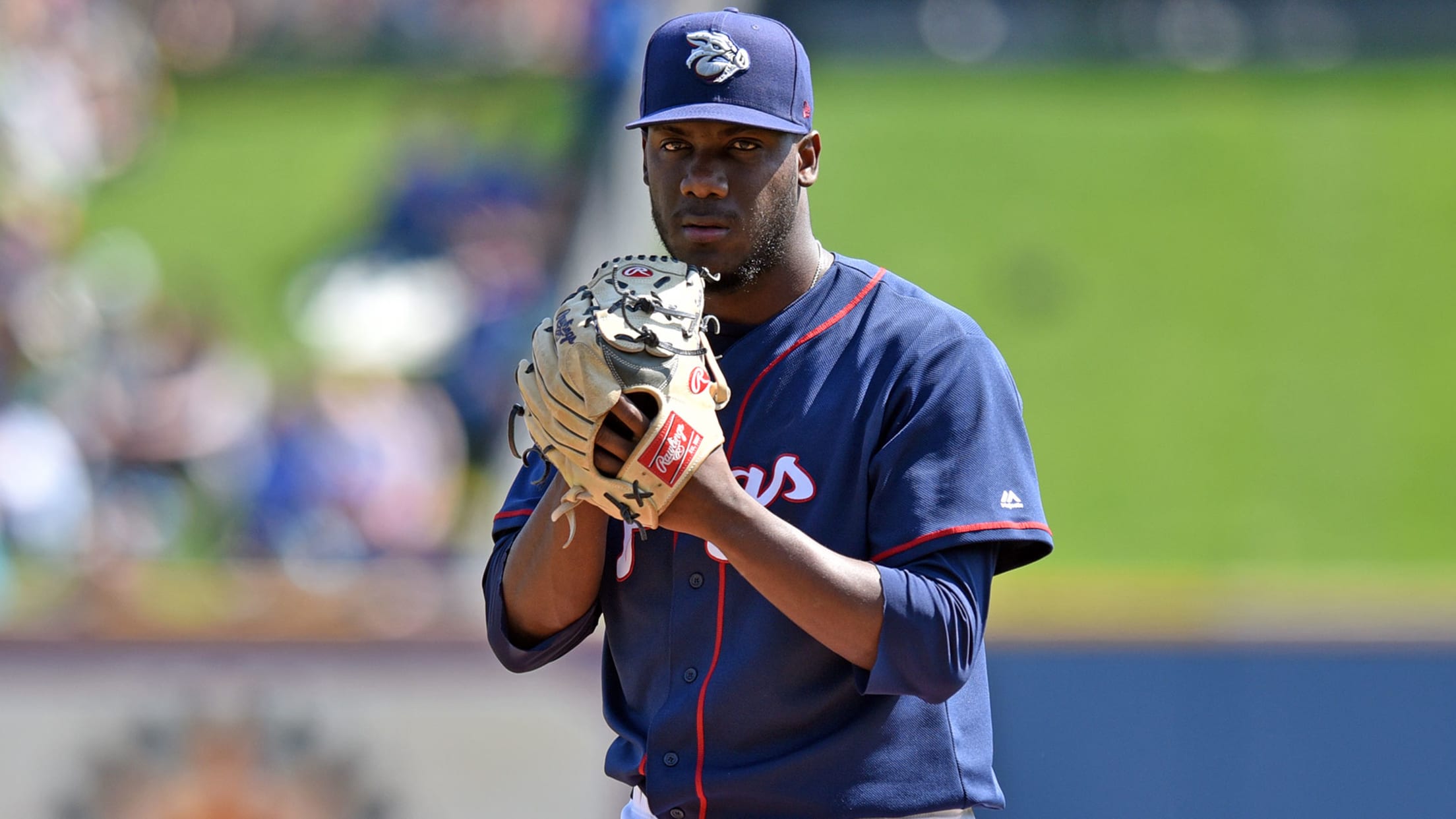 NEW YORK -- The Phillies will get a look at another top prospect Tuesday night at Citi Field.Triple-A Lehigh Valley right-hander Enyel De Los Santos will make his big league debut against the Mets on Tuesday. De Los Santos is the Phillies' No. 11 prospect, according to MLB Pipeline. A
Bohm pick sets tone for college-heavy Draft
Phillies looking for players who can advance through system quickly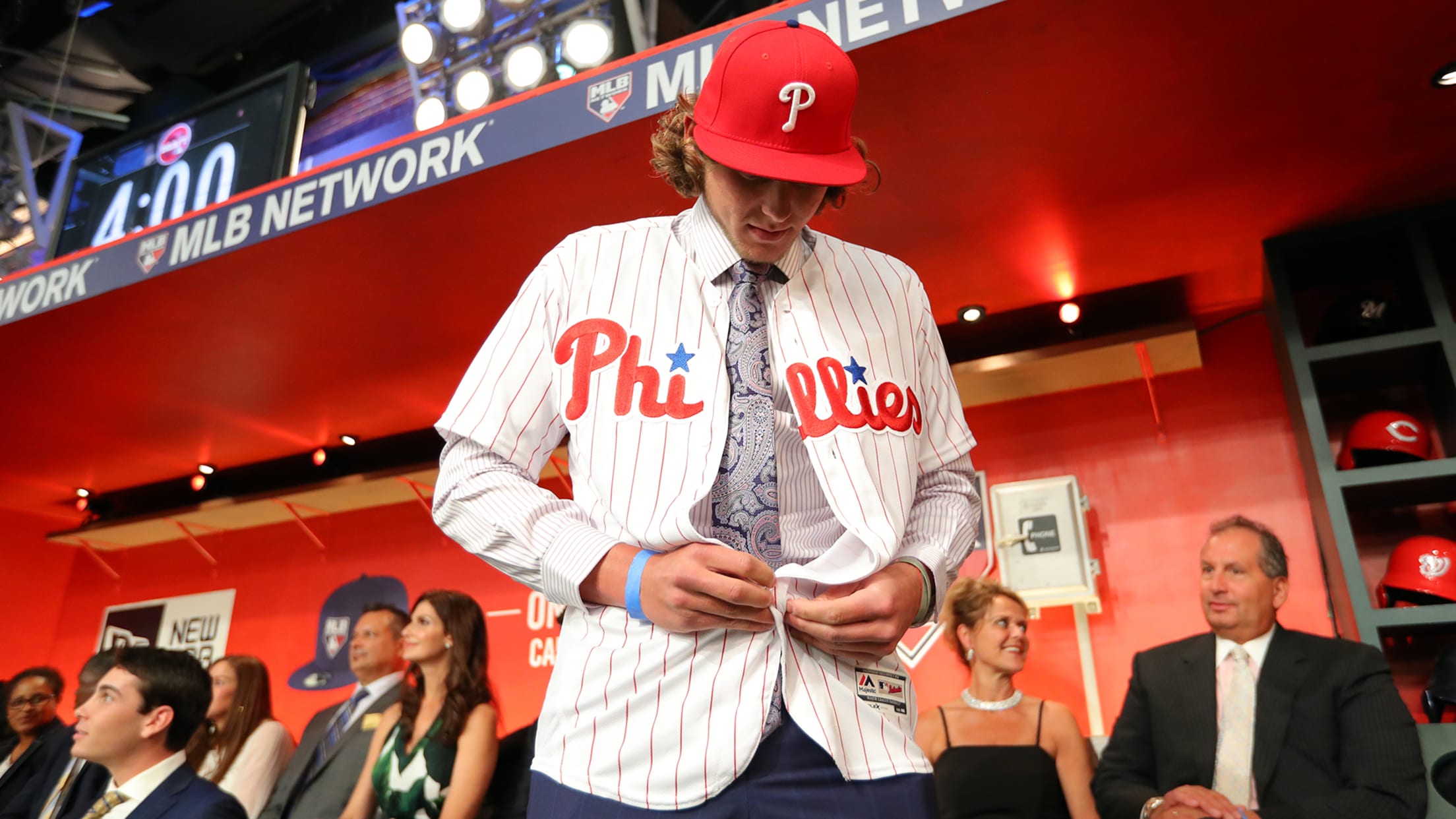 When the Phillies selected Wichita State third baseman Alec Bohm with the third overall pick in the 2018 MLB Draft on Monday night, the 21-year-old admitted that certain qualities made the 2018 Phillies one of his favorite teams. They're young. They're winning earlier than expected after a rebuild.• Draft Tracker: