Nola nearly unhittable, Turner (4 hits) can't miss in win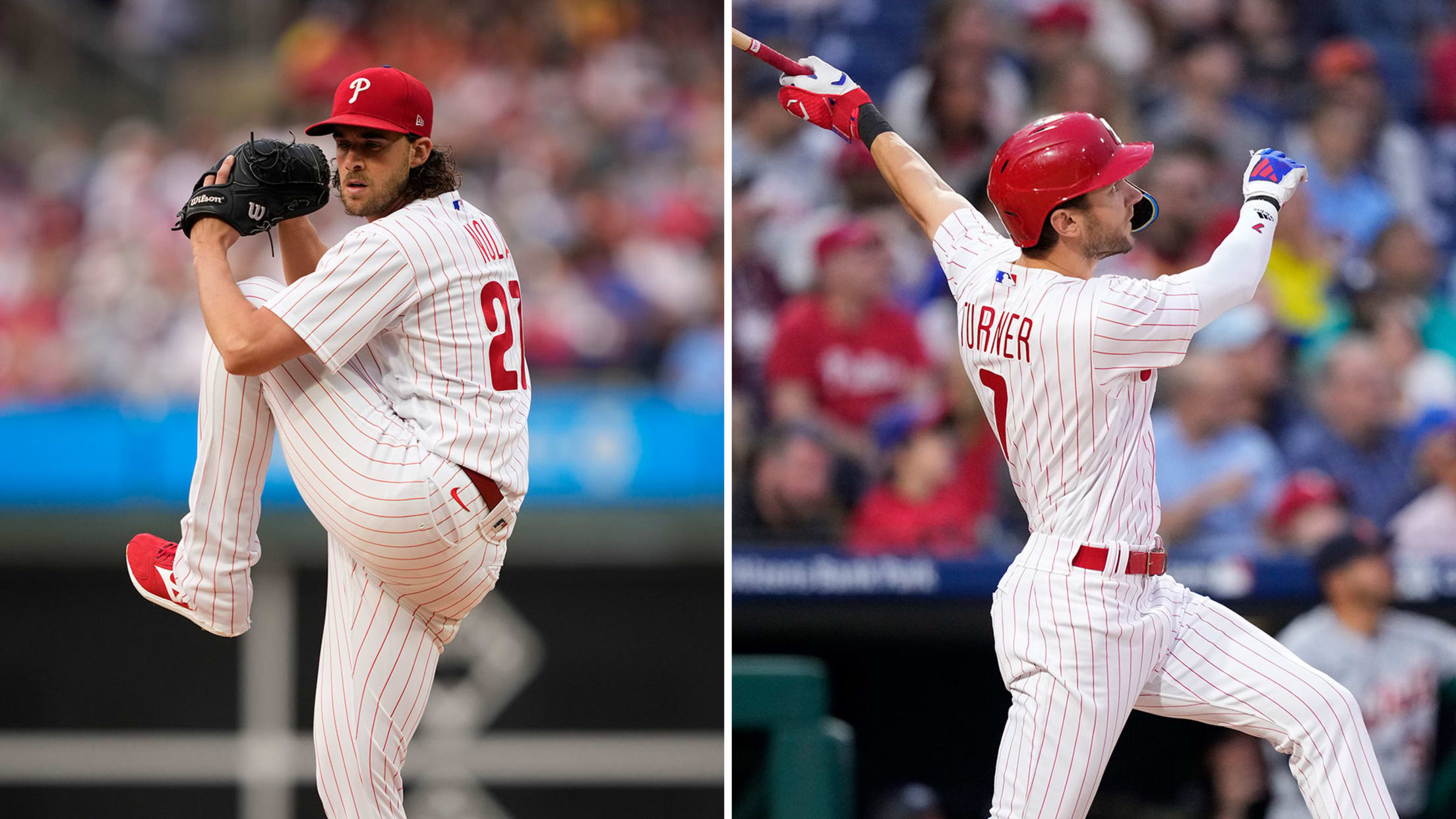 PHILADELPHIA -- Back in February, when the Phillies first assembled in Clearwater, Fla., everybody imagined days like this. How could they not? The Phillies' stars showed up Monday night in an 8-3 victory over the Tigers at Citizens Bank Park. Trea Turner crushed a couple of home runs in his
Phillies host emotional tribute during ALS Awareness Night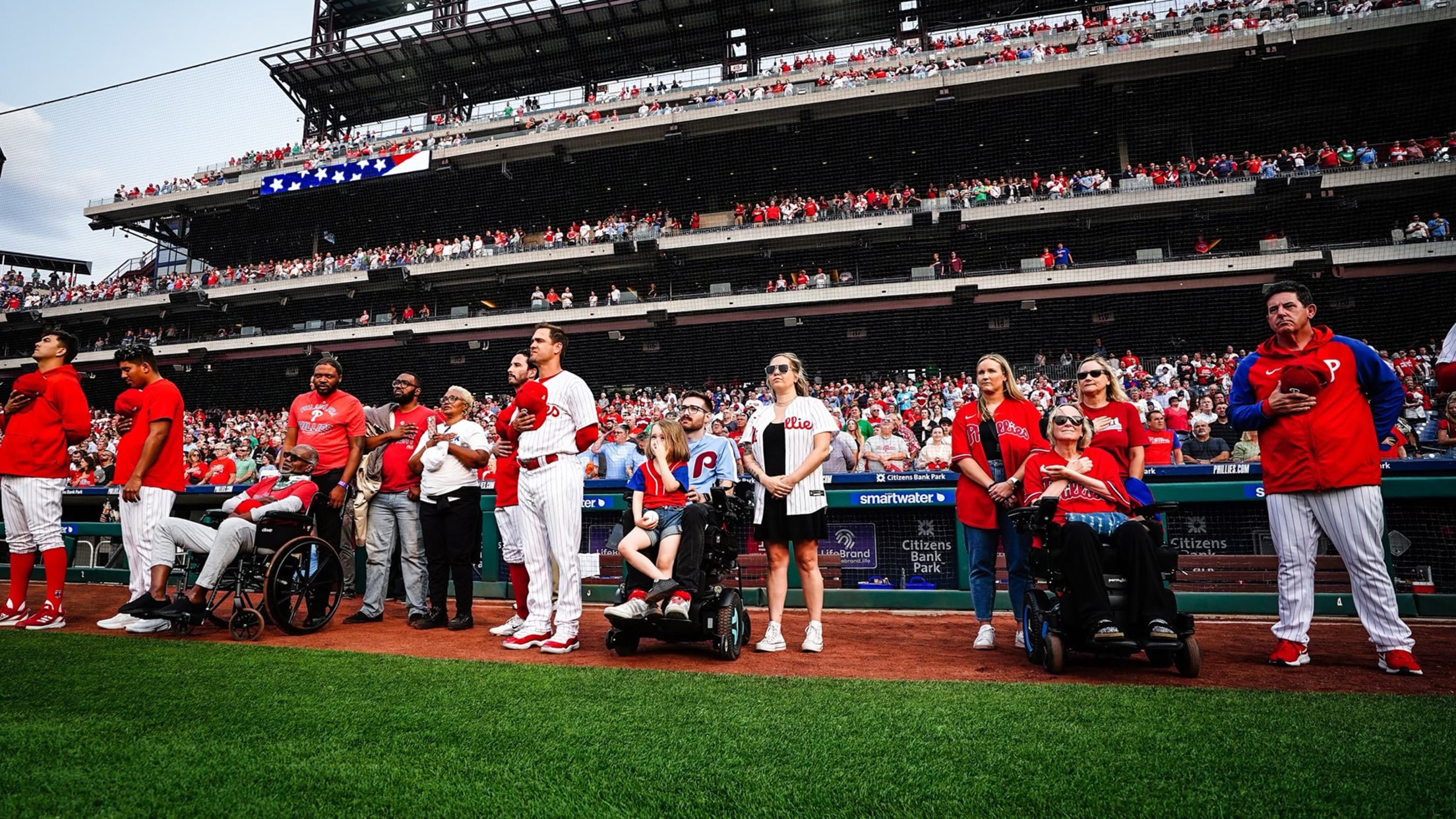 Earlier this evening, the Phillies hosted an emotional tribute to honor those affected by ALS during the team's Third Annual ALS Awareness Night presented by Cytokinetics, which took place before the 6:40 p.m. game against the Detroit Tigers at Citizens Bank Park. The event kicked off a ballpark-wide effort to
Injuries & Moves: Alvarado could return Friday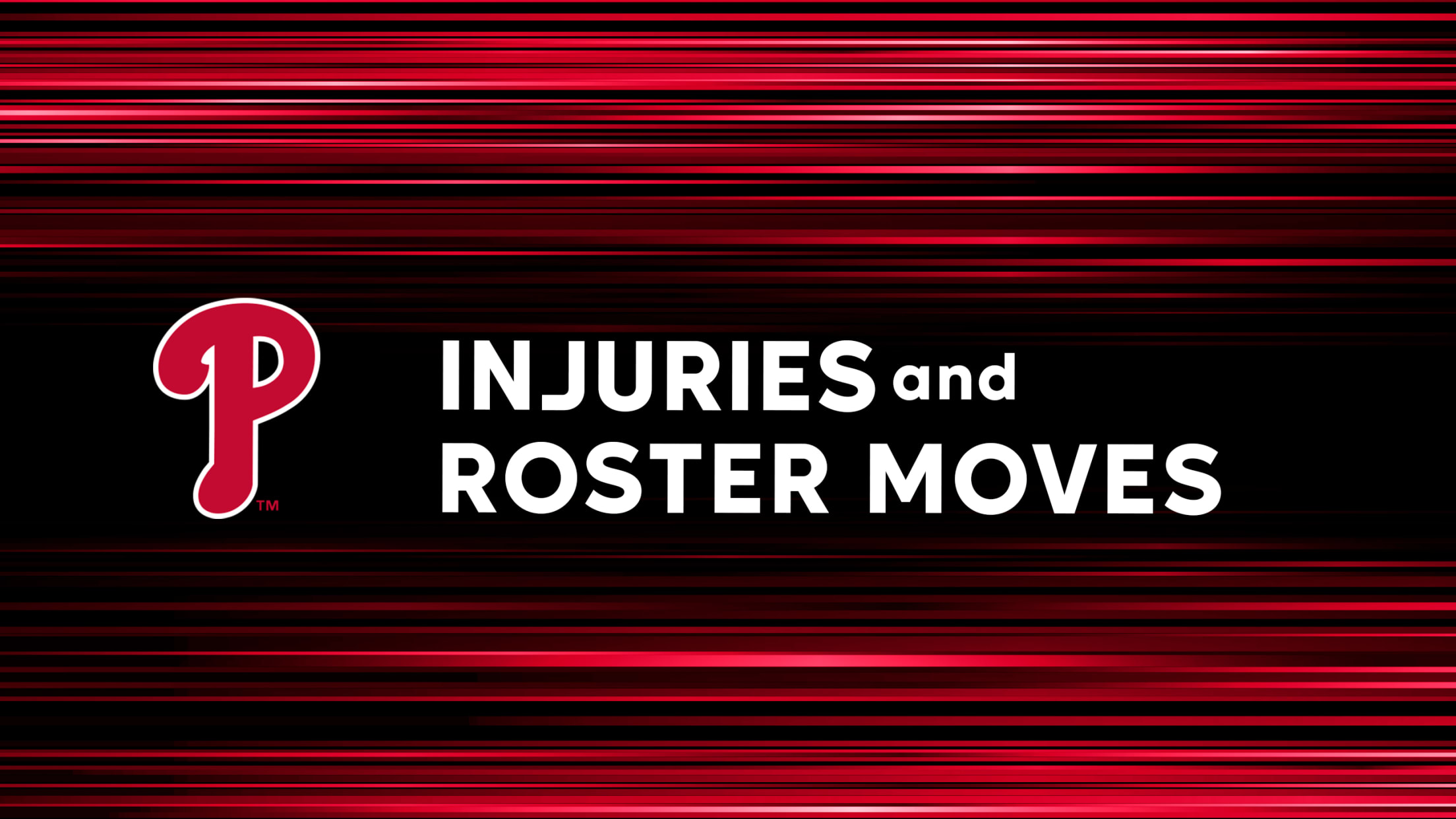 Schwarber welcomes June with 2 huge HRs, 6 RBIs
Ellis tallies first career multihomer game as Phillies' 5 blasts power series win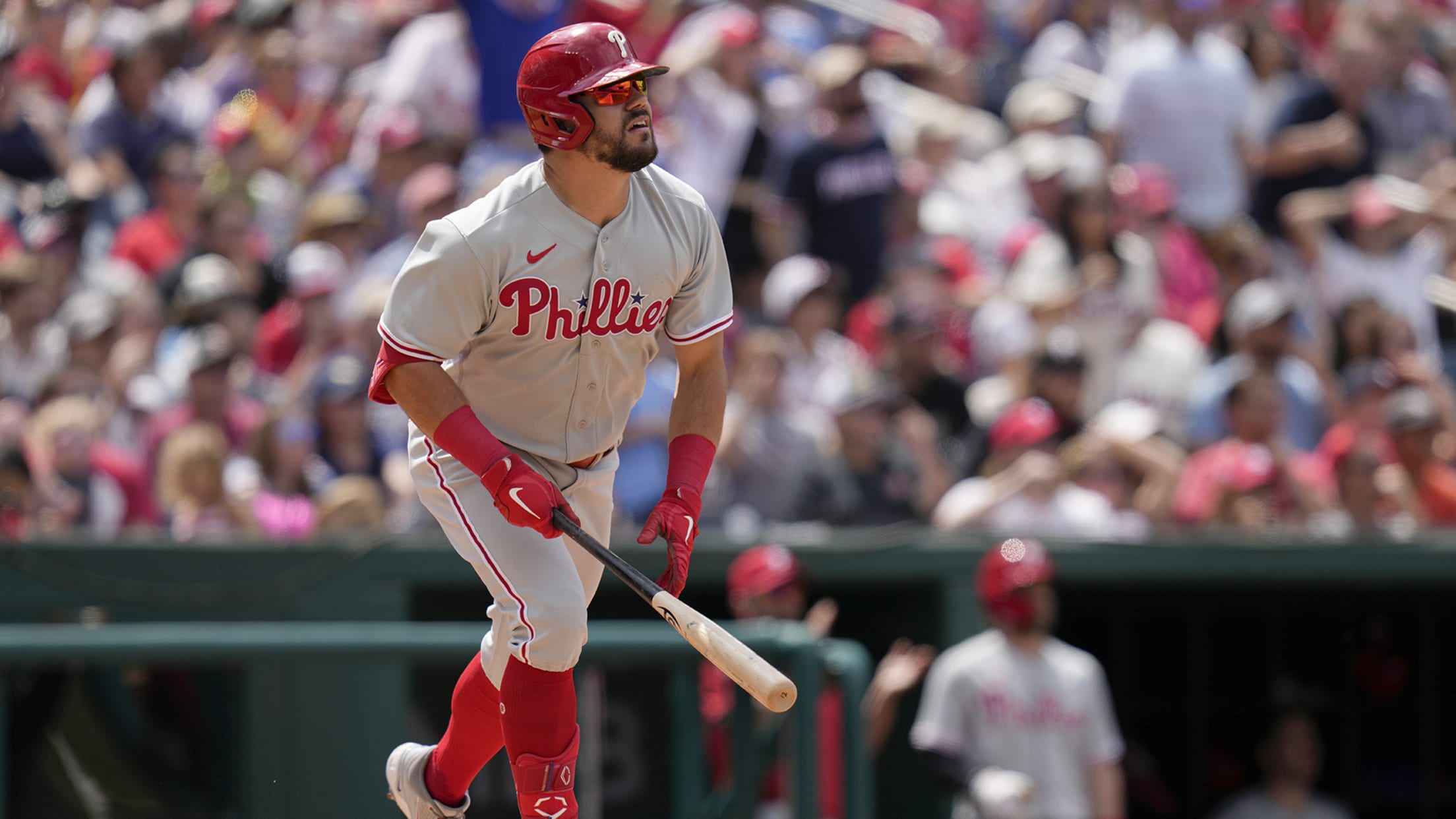 WASHINGTON -- One player is Mr. June. The other player is just happy to be here in June. Together they led the Phillies to a big series win after a rough sweep at the hands of the Mets. Kyle Schwarber blasted a pair of three-run shots and newcomer Drew Ellis
Phillies snap skid behind Realmuto's slump-busting homer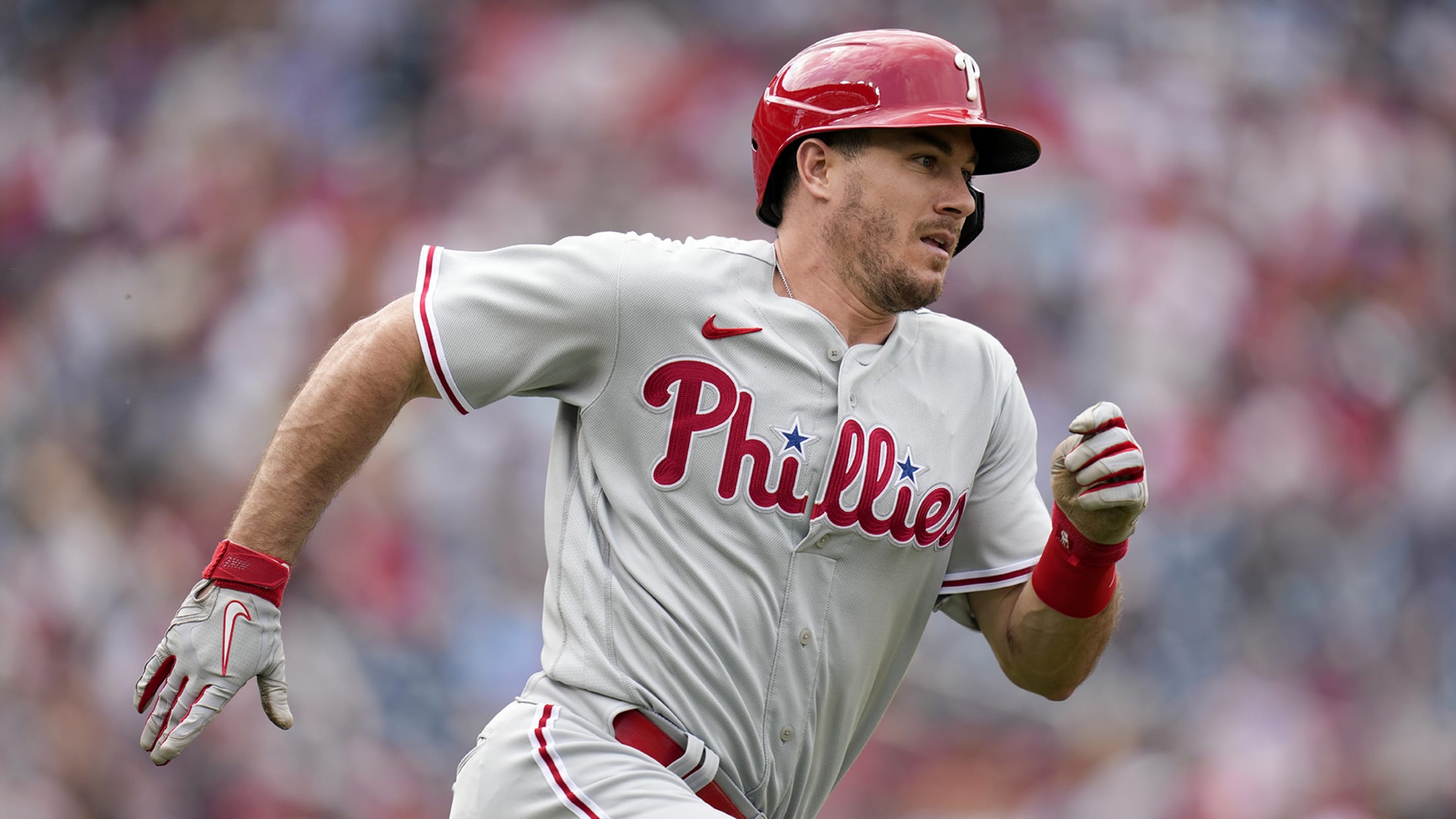 WASHINGTON -- Matt Strahm and six relievers delivered in a bullpen game and J.T. Realmuto rebounded from a recent slump as the Phillies snapped their five-game skid with a 4-2 win over the Nationals on Saturday at Nationals Park. The veteran catcher entered the game mired in a 3-for-43 (.070)
One year later, Thomson tasked with another Phils turnaround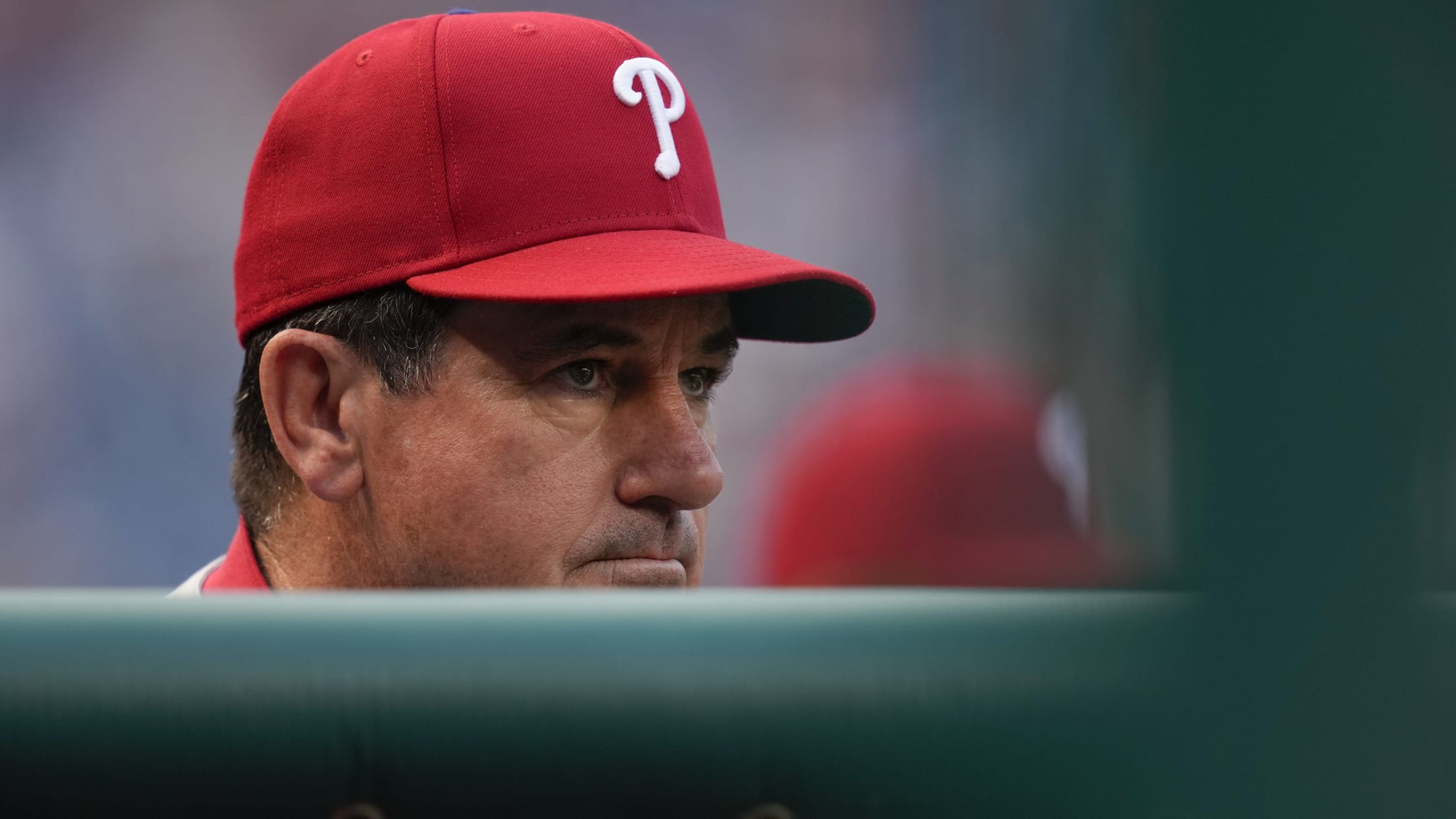 This story was excerpted from Todd Zolecki's Phillies Beat newsletter. To read the full newsletter, click here. And subscribe to get it regularly in your inbox.
Phils' thrilling comeback comes up short
Castellanos tallies 2 homers, 5 RBIs as Phillies drop 5th straight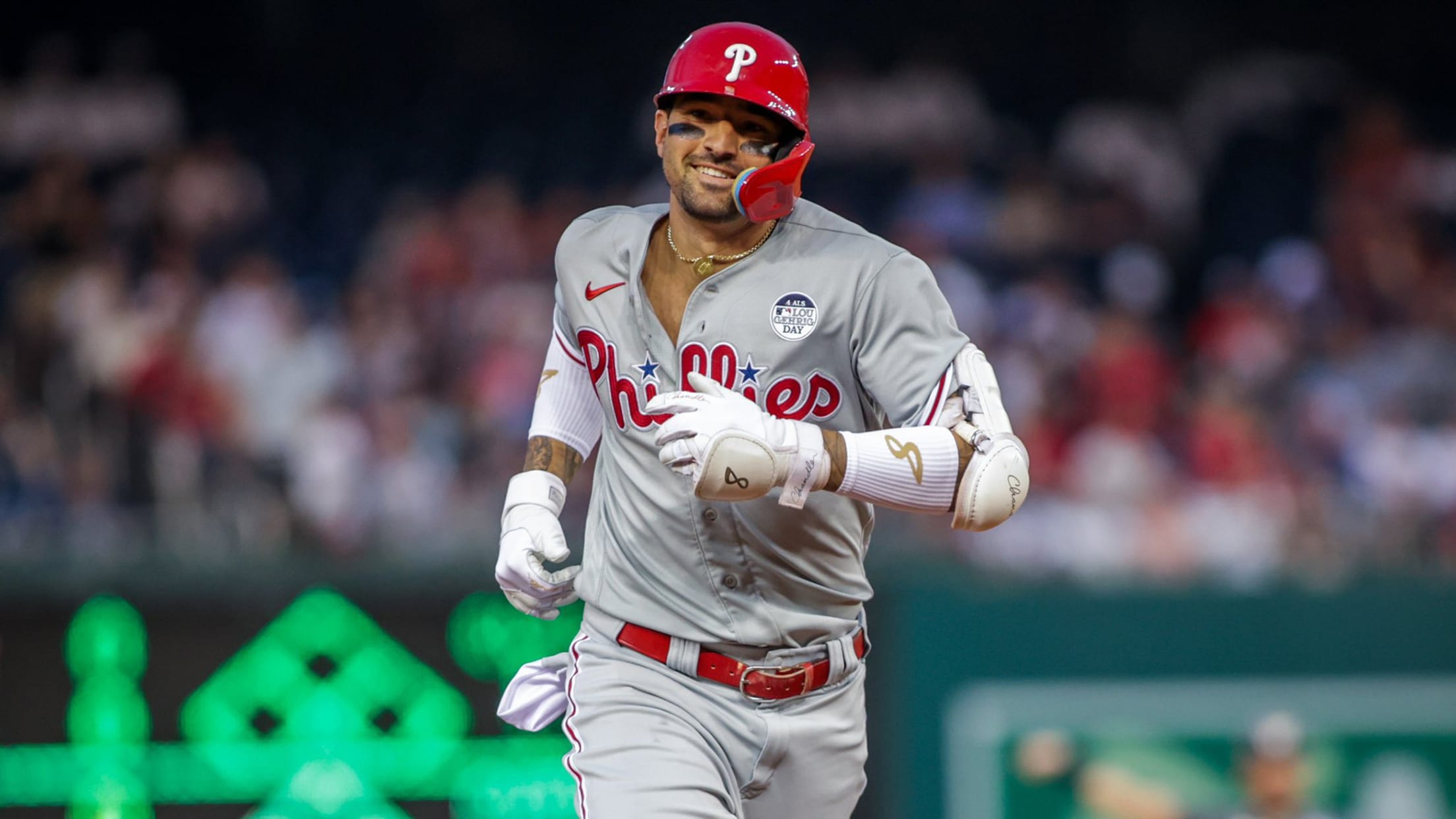 WASHINGTON -- Nick Castellanos' big night at the plate was not enough as the Phillies were unable to complete the comeback in an 8-7 loss to the Nationals Friday night at Nats Park. Philadelphia trailed 7-1 after four innings but rallied for six runs on eight hits from the sixth
Phillies to raise funds for ALS Awareness Night on Monday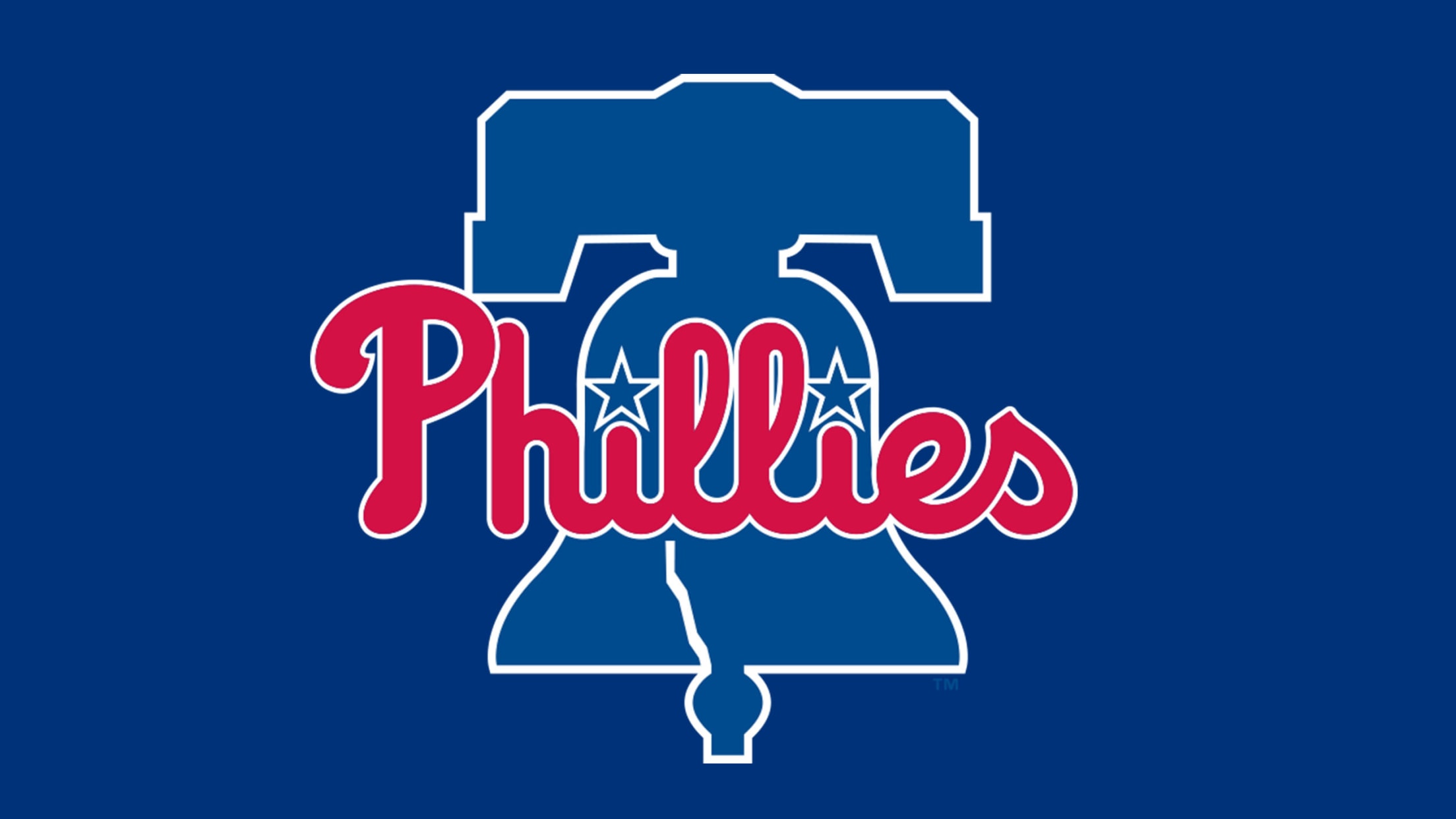 For almost four decades, the Phillies have teamed up with The ALS Association Greater Philadelphia Chapter to #StrikeOutALS, raising over $21 million in funds for patient services and research, along with awareness for the cause. On Monday, June 5, the club's longtime efforts will continue during ALS Awareness Night presented
Seeking a spark, Phillies look to '22 for template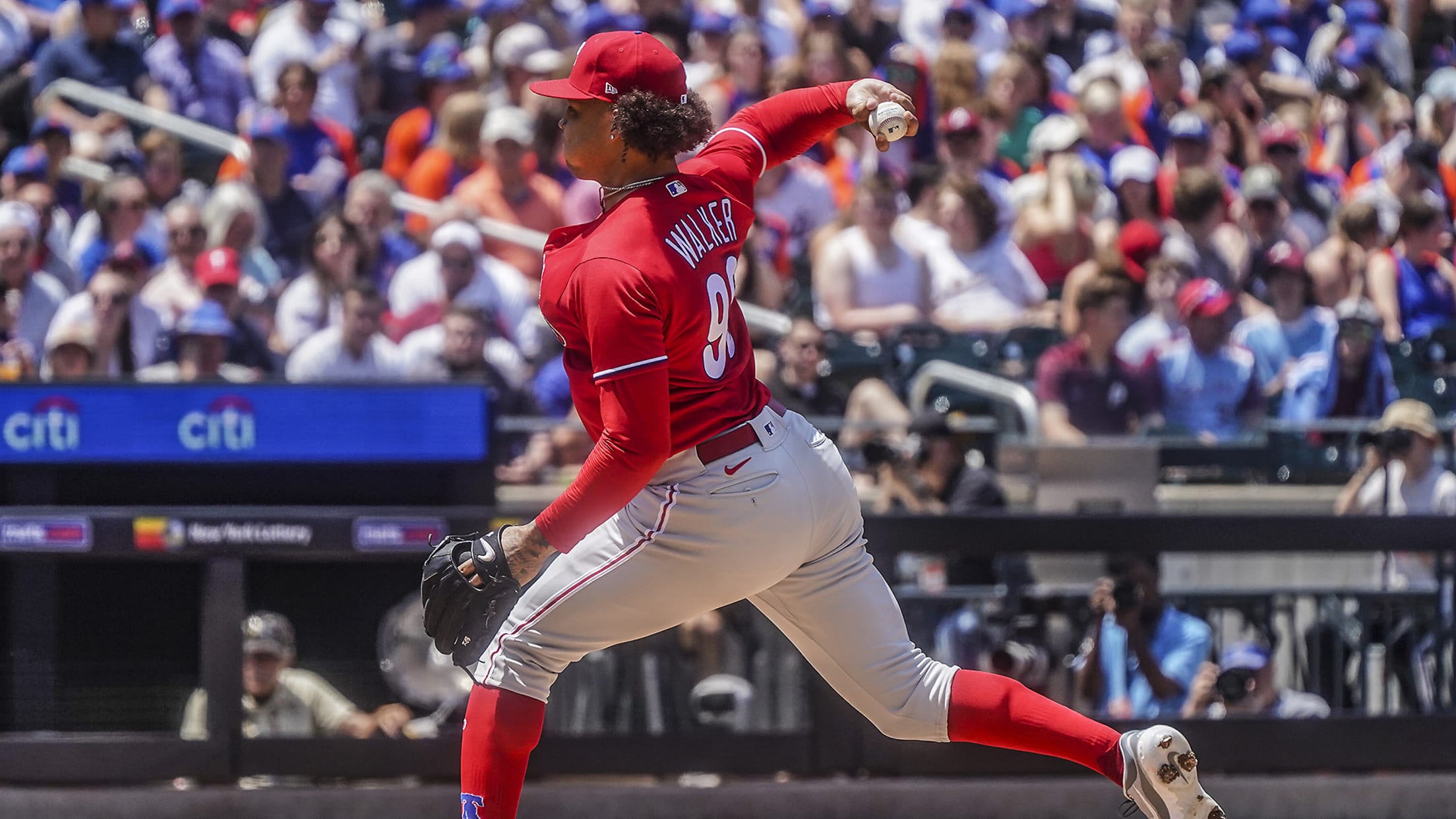 NEW YORK -- In the weeks and months leading up to Opening Day, Phillies manager Rob Thomson spoke about his players and how he felt completely confident they would not expect good things to happen to them this season, just because they happened last season. No chance, he said. The
Mock draft: Predicting all 30 teams' first pick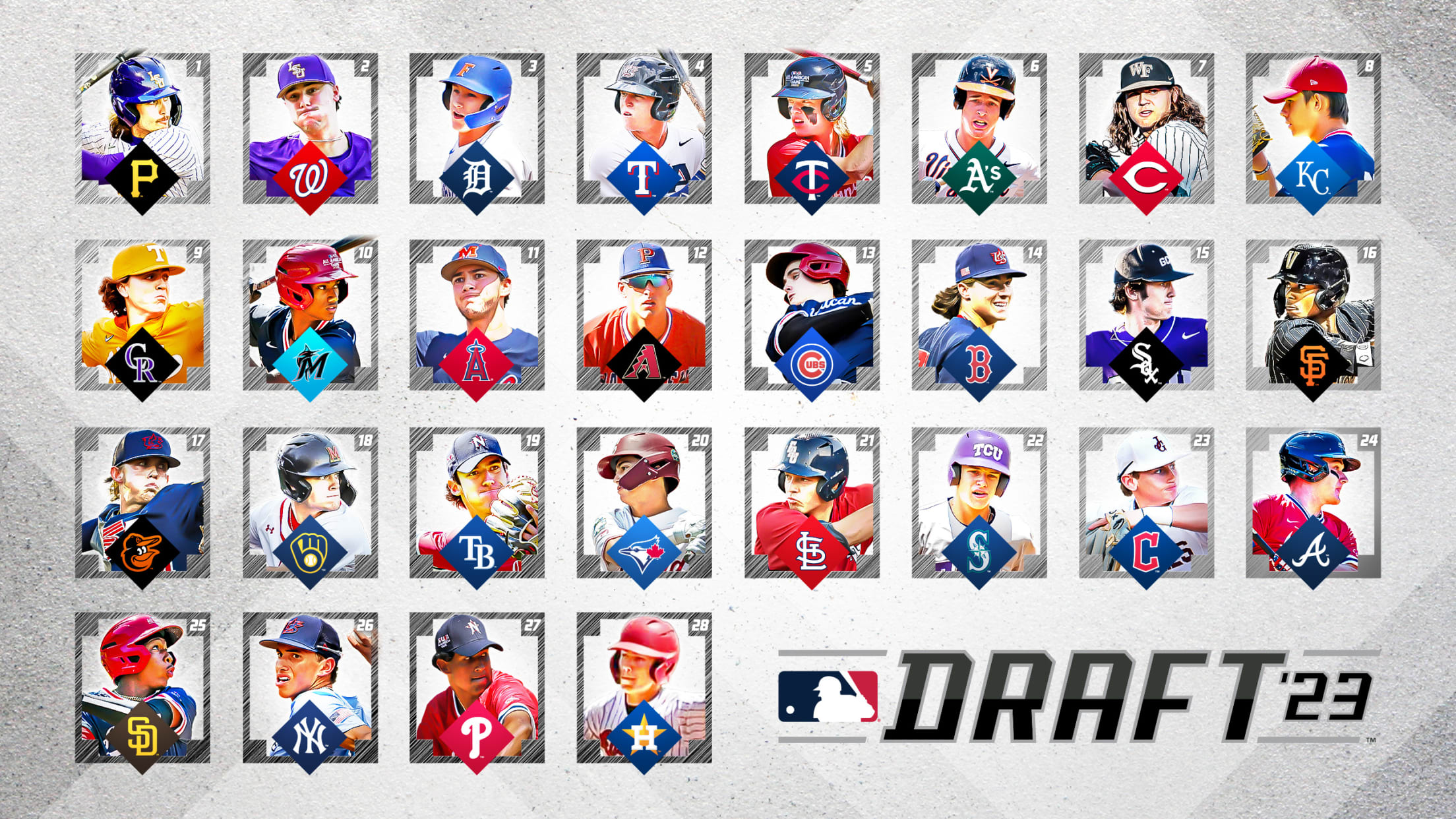 When MLB moved the Draft to All-Star Week in 2021 in an attempt to increase the event's popularity, the shift also added a month to the process. So rather than clubs having their boards mostly set by now, everything is in flux with the Draft still five-plus weeks away. The
Harrison following path of World Series-winning uncle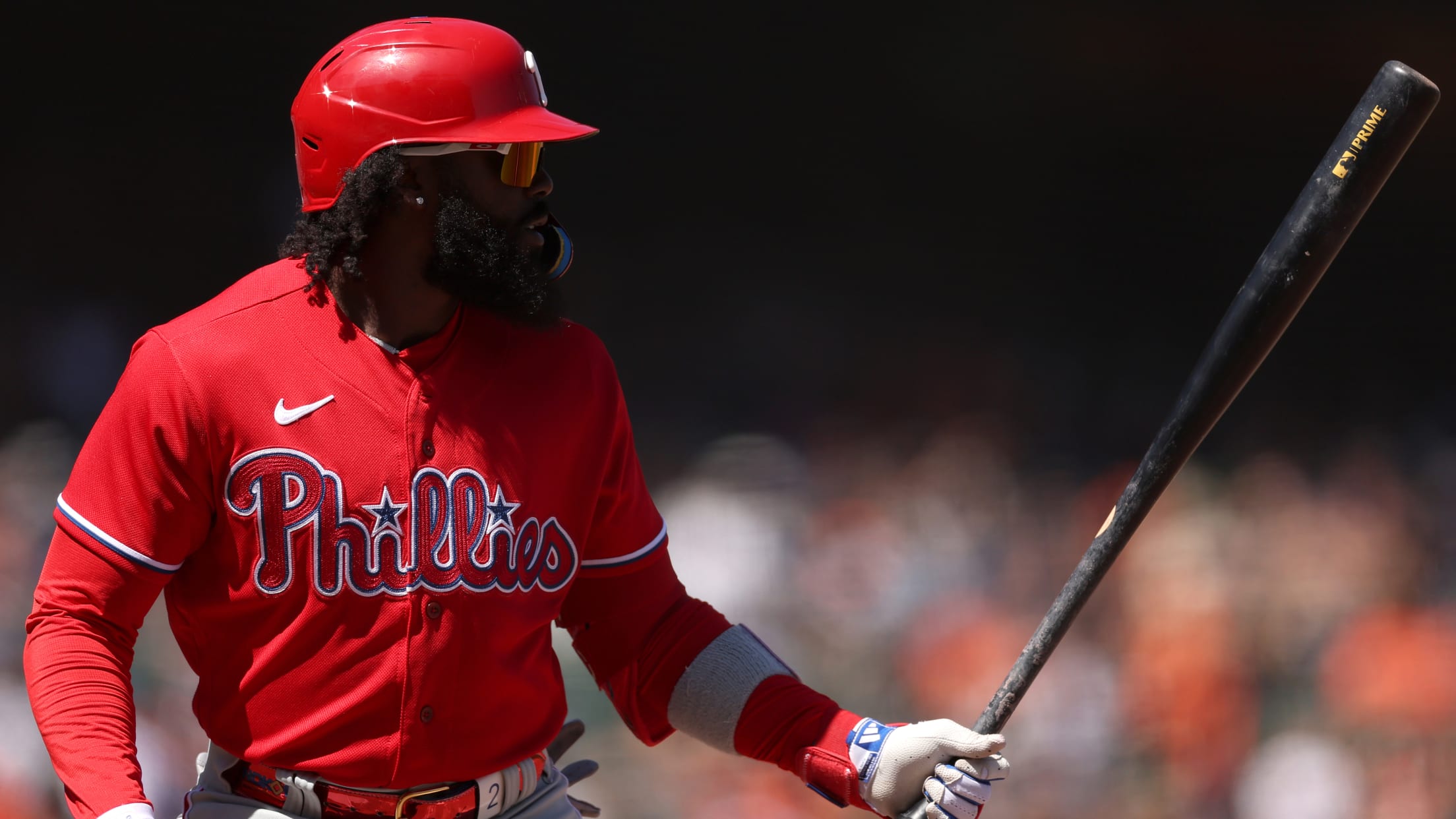 NEW YORK -- Phillies infielder Josh Harrison was a year old when his uncle, former center fielder John Shelby, helped the Dodgers defeat the Athletics in the 1988 World Series. Harrison sometimes jokes that he remembers his uncle in that Fall Classic, which saw Kirk Gibson pull his Roy Hobbs
Amid uncertainty with Bohm, Phils' offense scuffling
Third baseman awaiting MRI results on left hamstring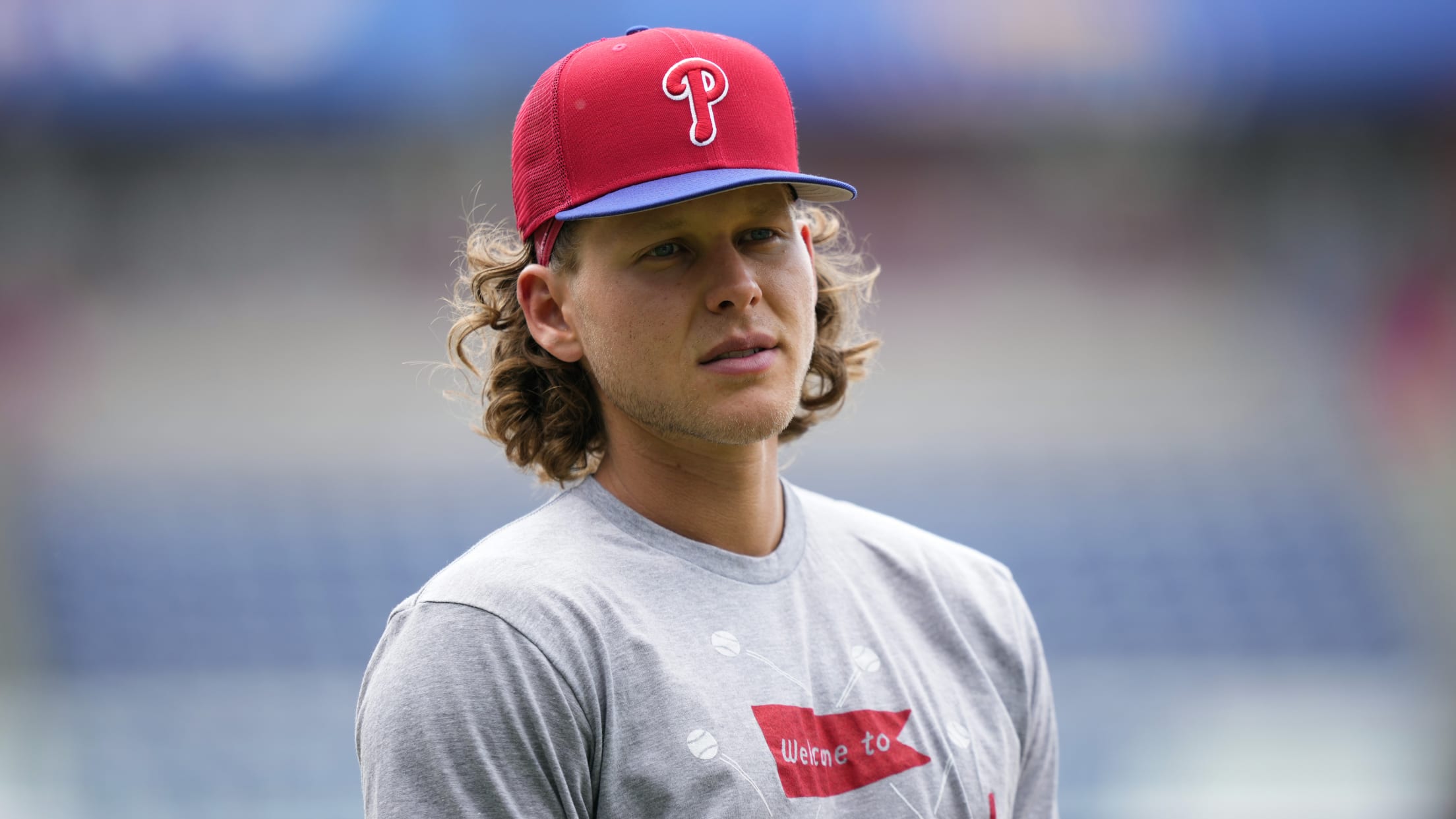 NEW YORK -- Edmundo Sosa slid into second base, popped up, clapped his hands, then ran them across the Phillies script on the front of his jersey. Sosa thought he doubled in the third inning Wednesday night at Citi Field, except the ball cleared the fence in left field before
Subscribe to MLB.TV for new low price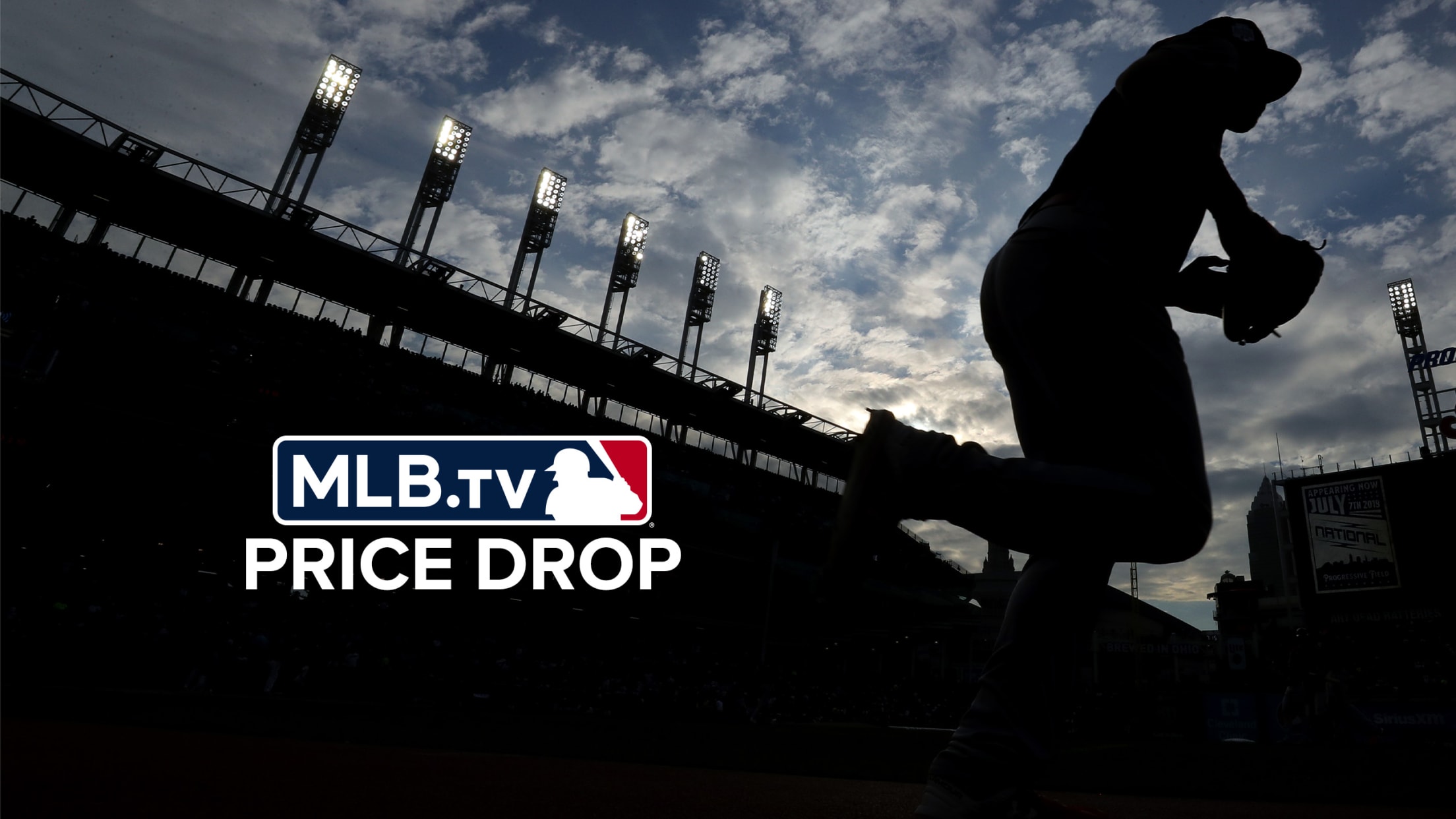 Summer is synonymous with baseball, and as the weather starts to heat up, there's no better time to subscribe to MLB.TV, which you can take advantage of with a seven-day risk-free trial. Starting today, MLB's streaming service has a new low price -- $119.99 for a yearly subscription, which enables
All you need to know about All-Star Ballot as voting gets underway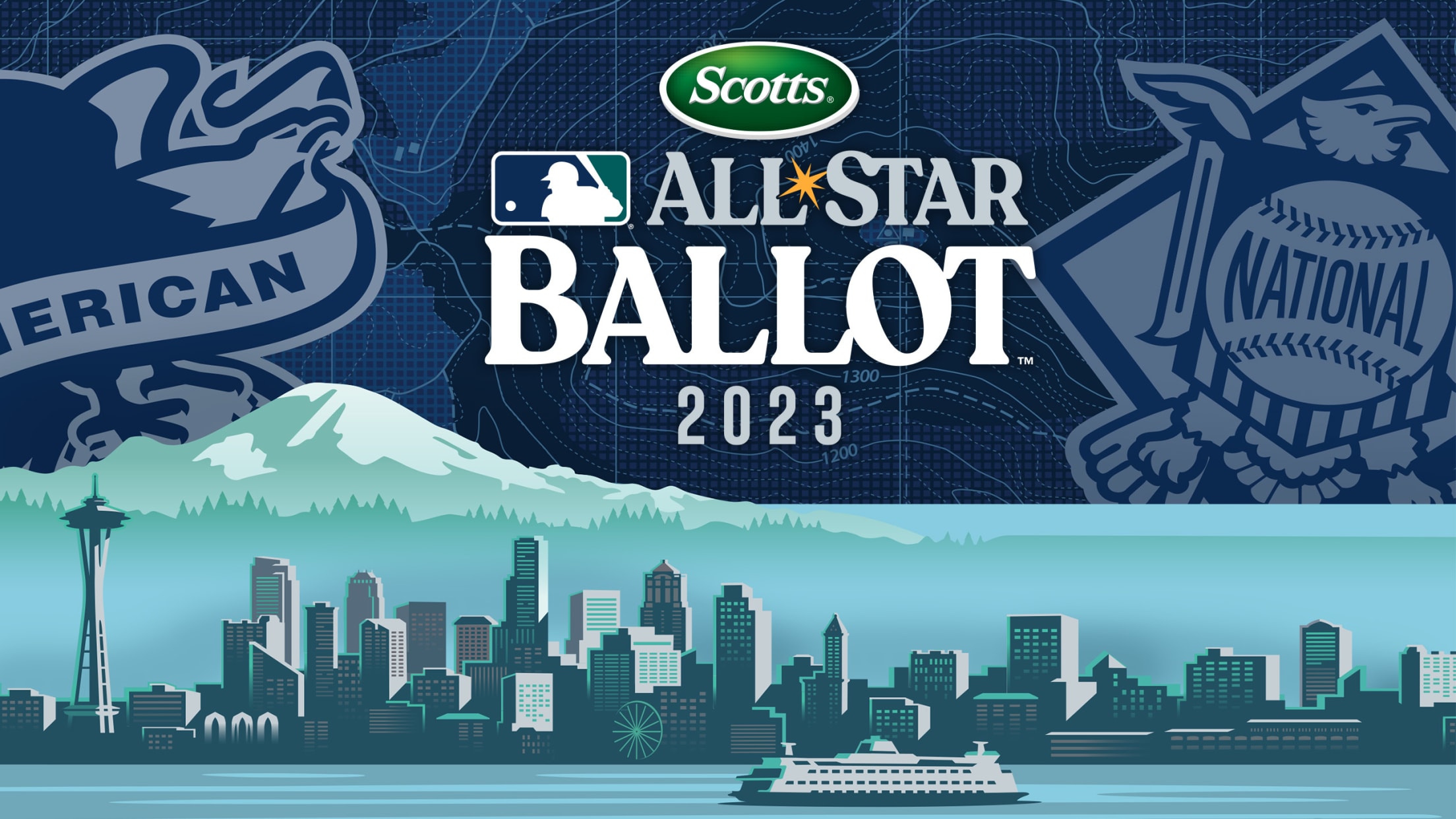 Which players do you want to see in the starting lineups for the 2023 MLB All-Star Game presented by Mastercard? Beginning today, you can make your voice heard. The game will take place on July 11 at T-Mobile Park in Seattle.