Phillies' Top 5 RH starters: Zolecki's take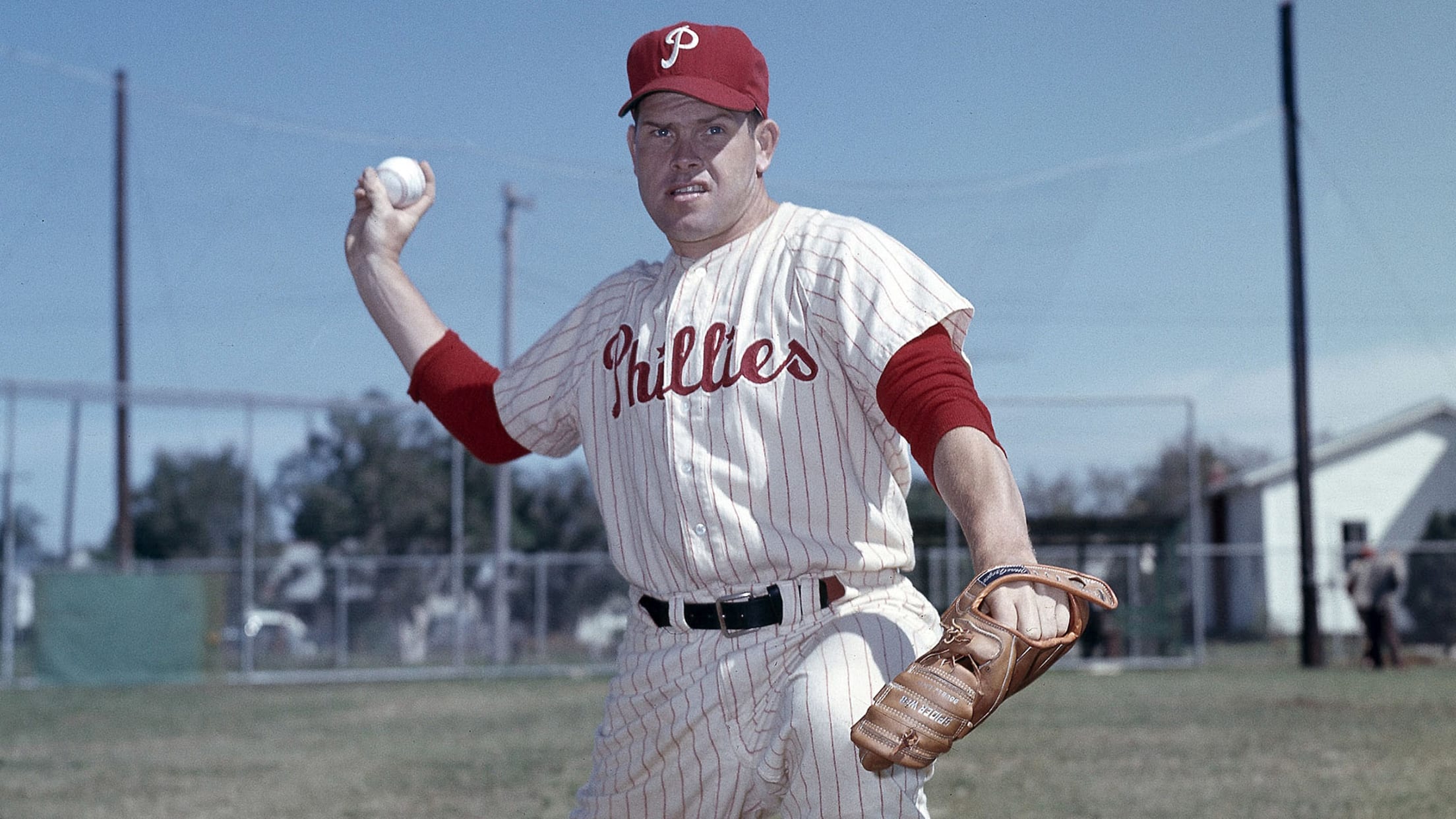 Few people love a good debate like baseball fans, and with that in mind, we asked each of our beat reporters to rank the top five players by position in the history of their franchise, based on their career while playing for that club. Love this list? Hate it? If
10 definitive Mike Schmidt moments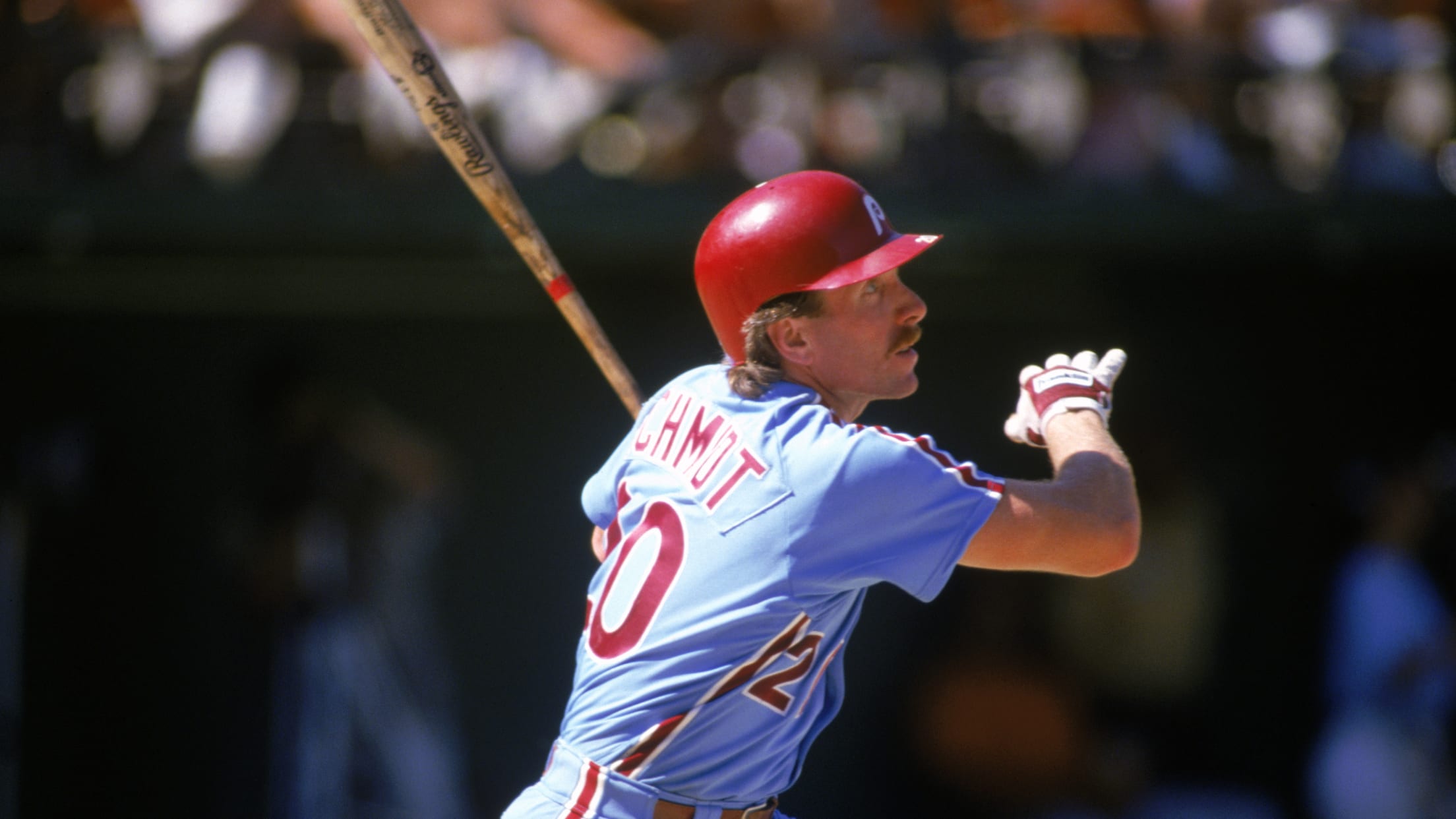 Phillies broadcaster Harry Kalas sometimes referred to the best player in Philadelphia franchise history as Michael Jack Schmidt, as if the man's first name or surname wasn't enough to capture his excellence. By any name, Mike Schmidt was a legitimate all-time great. He combined consistency with longevity by bashing 548
Each MLB team's best Draft of all time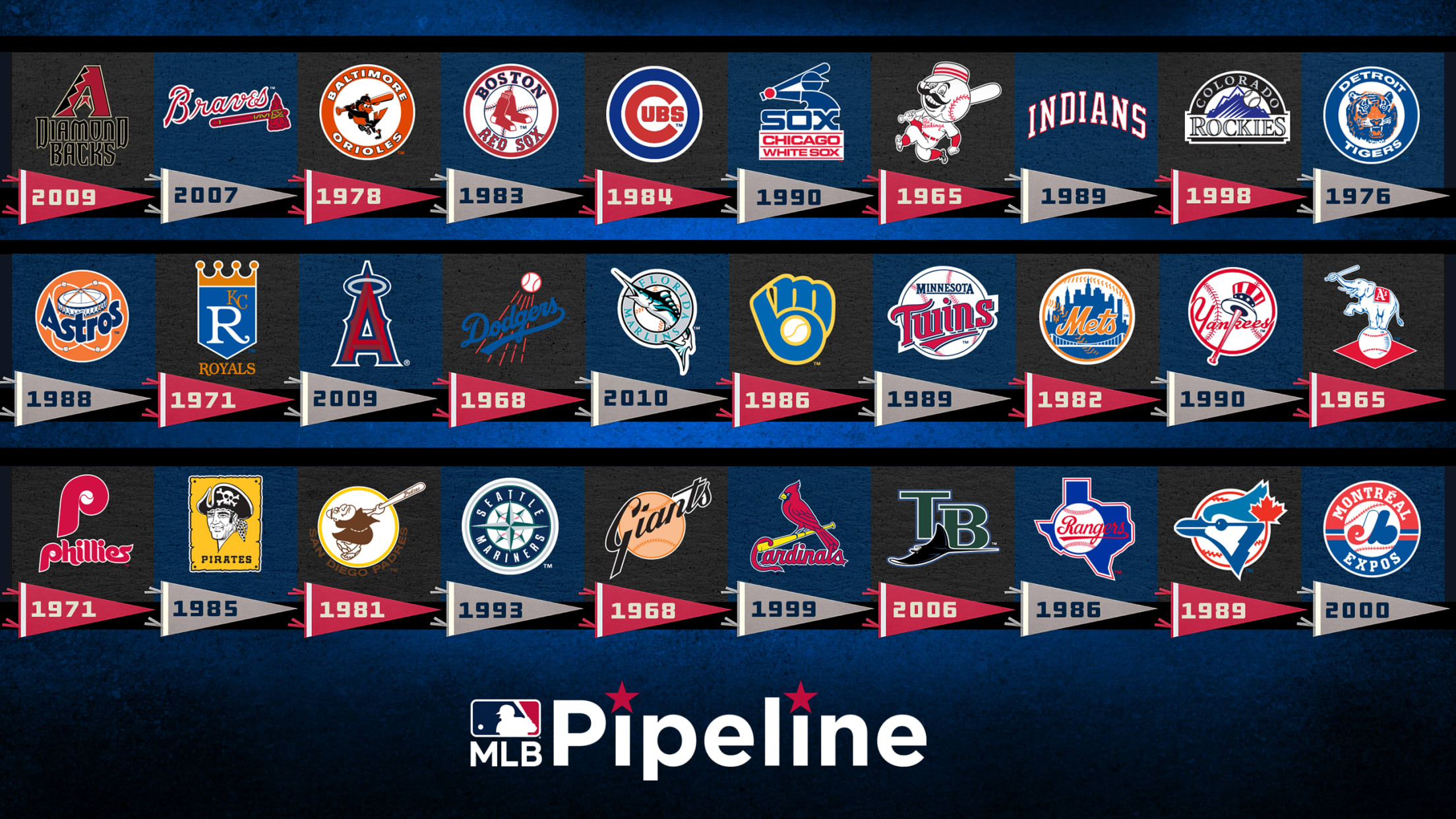 The Dodgers had mixed success in the first three years of the Draft, sandwiching lackluster efforts in 1965 and 1967 around finding three All-Stars (Charlie Hough, Bill Russell, Billy Grabarkewitz) and a Rookie of the Year (Ted Sizemore) in 1966. Los Angeles slid from a World Series championship to an
Most hyped RHP prospects of the past 20 years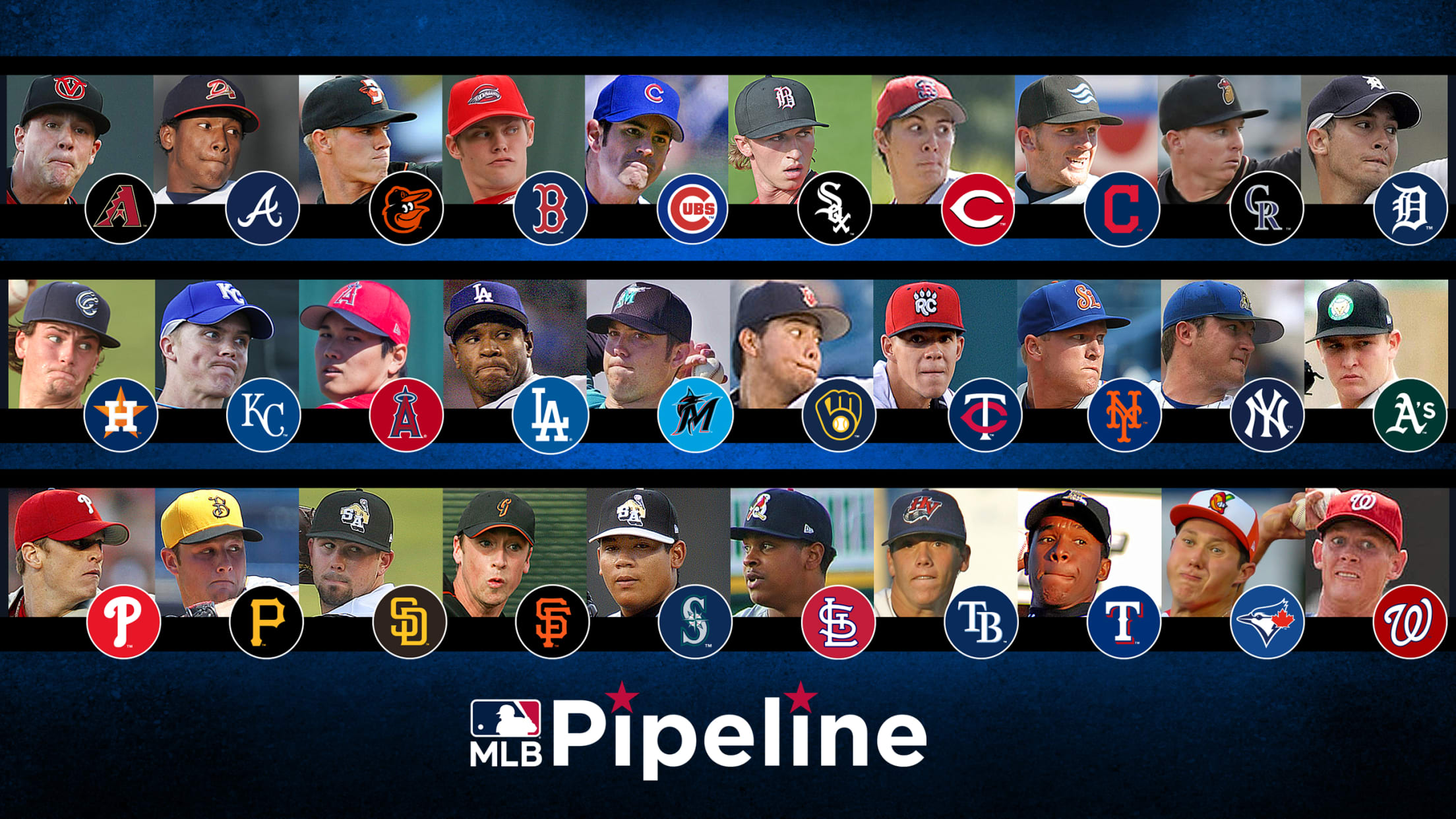 Pitching prospects are an inherently volatile group, one with more cautionary tales than success stories, but the type of impact that a highly touted young hurler can have on an organization's long-term outlook cannot be overstated. The below list of the most-hyped right-handed pitching prospects of the past 20 years
For 1 season, these 30 guys played like HOFers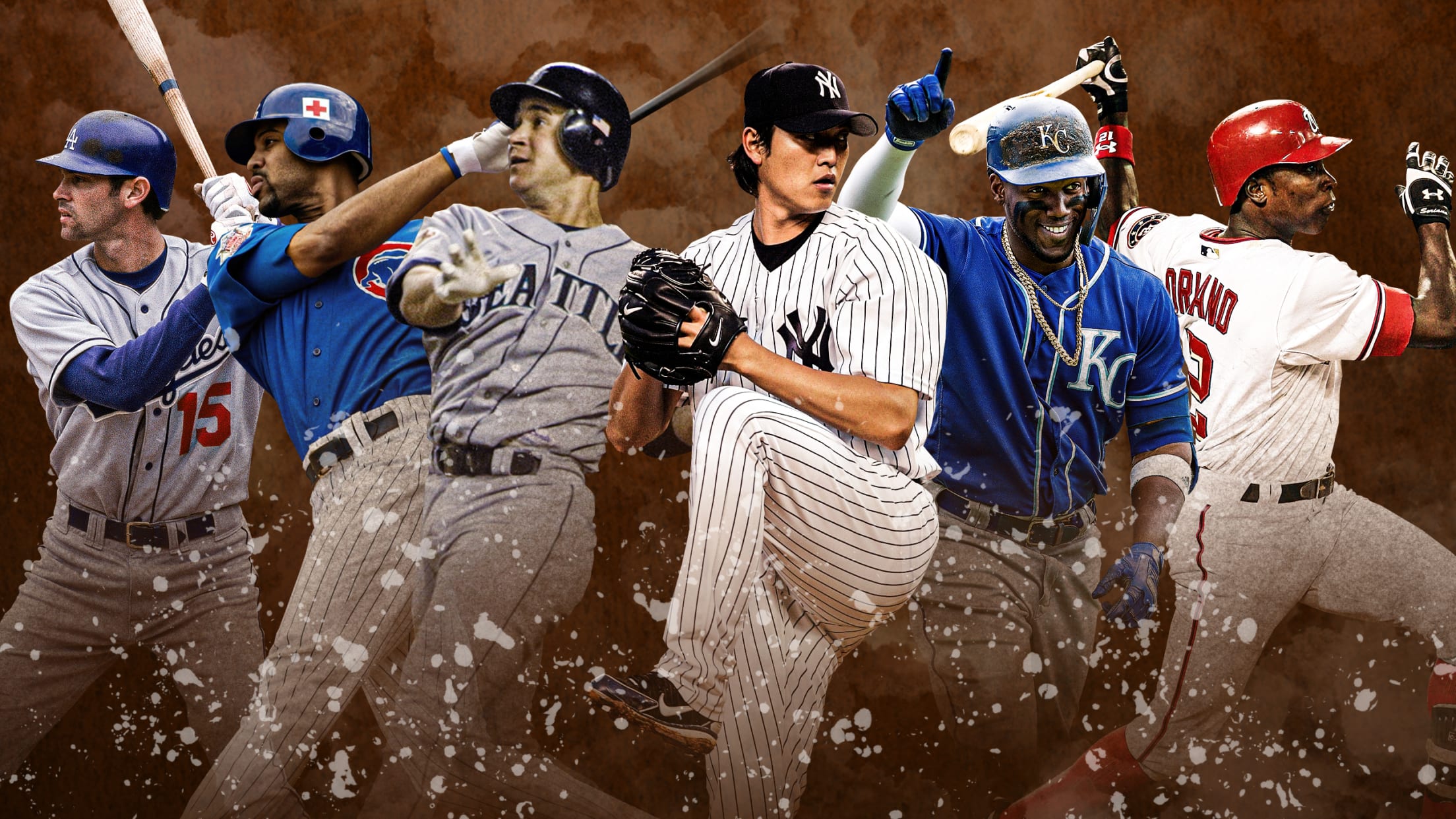 It's easy to break down truly great seasons from the superstars. If anything, the hardest part is deciding which Mike Trout season is the best, or which Barry Bonds, or which Albert Pujols. The real fun is the random superstar season that comes out of nowhere, a player who isn't
The best games by 1 batter for every club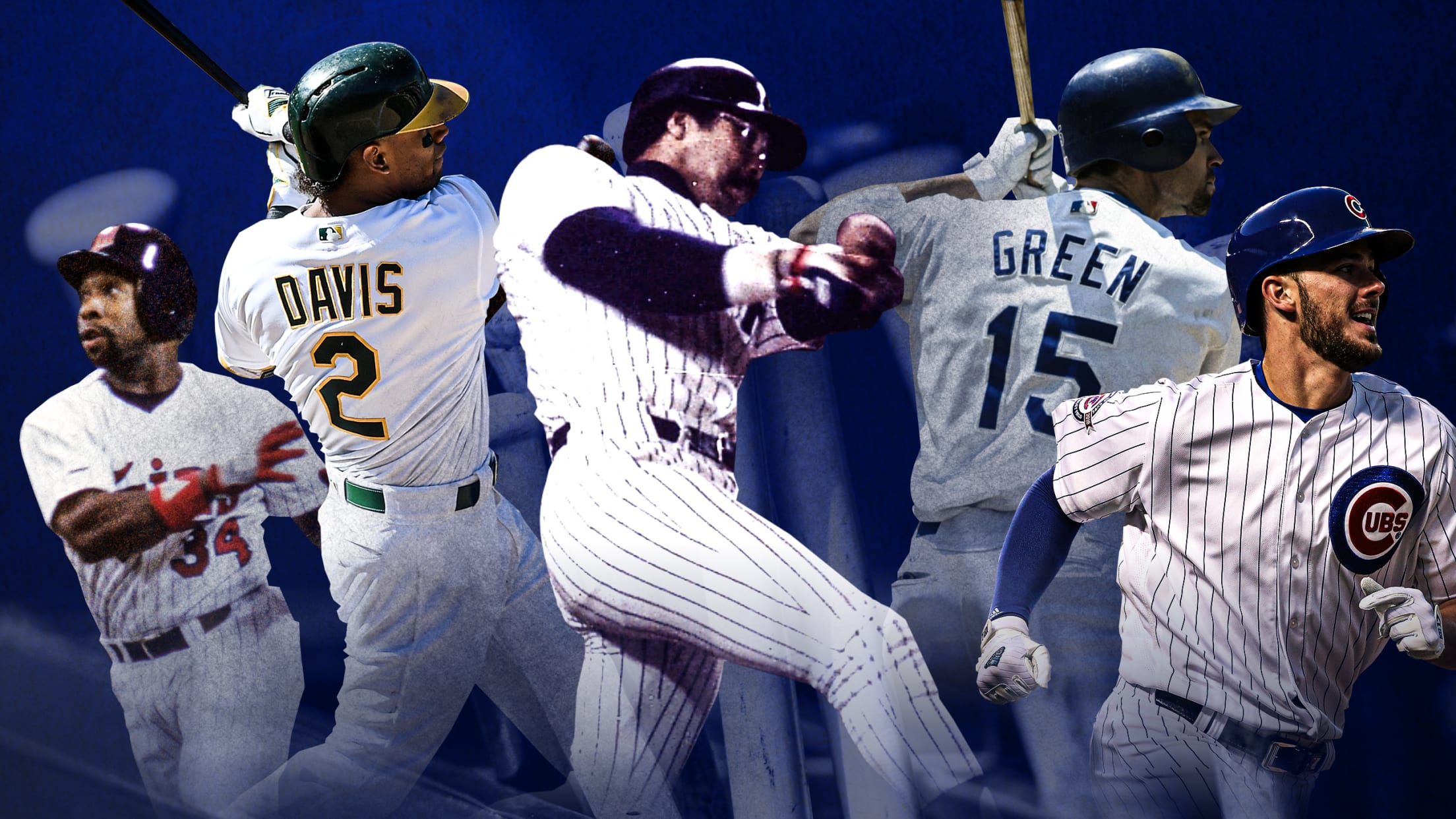 Do you know your favorite team's best individual single-game hitting performance? From Hall of Famers to players who otherwise had obscure careers, there's a diverse list in that category. With the help of all 30 MLB.com beat writers, here's the best game any one batter has had for each club.
Watch 44 more epic half-innings right here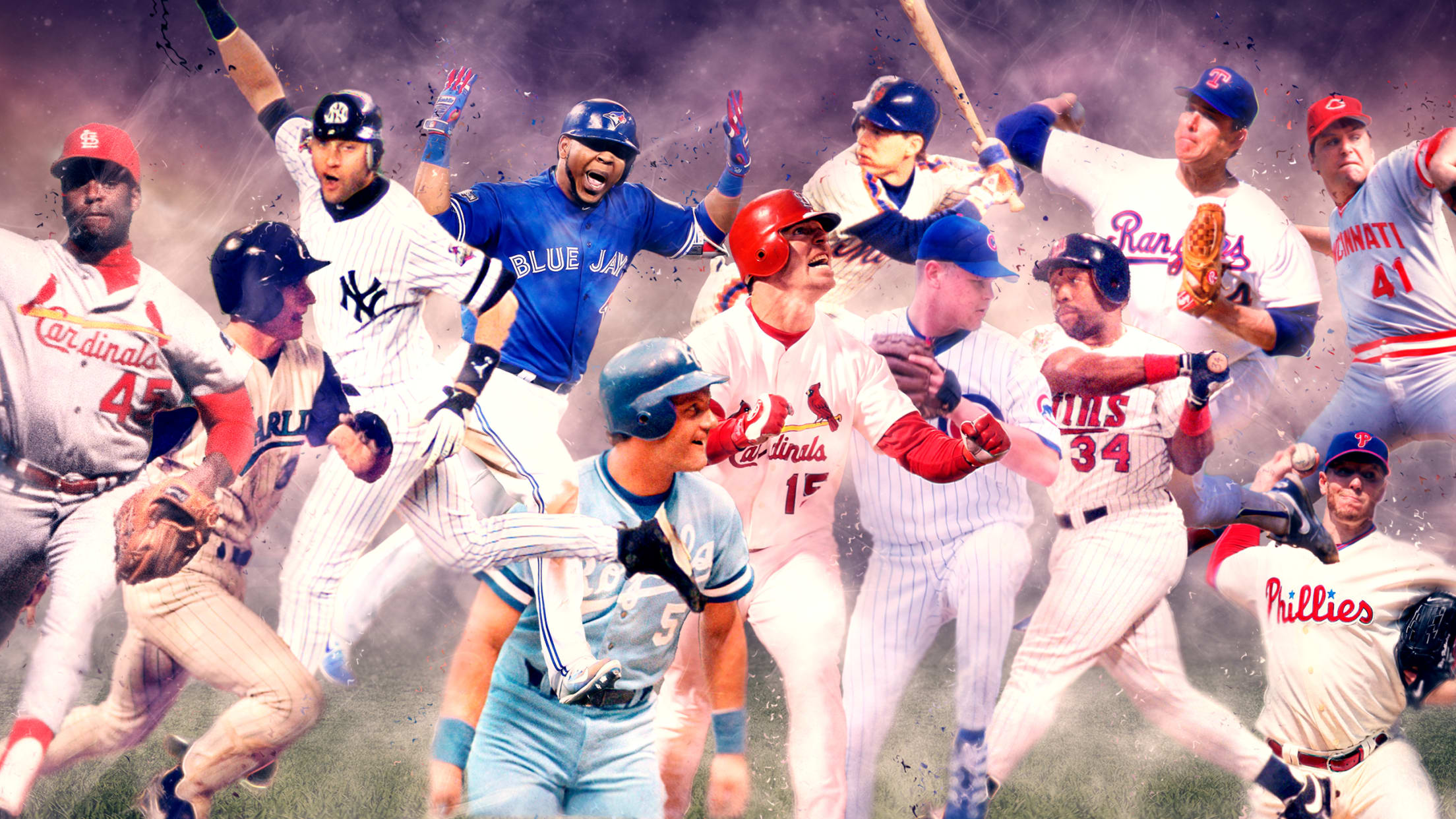 As the baseball world waits for live games to return, MLB.com once again offered a dizzying sprint through history to satisfy your craving. For the second time, MLB.com streamed the most memorable half-innings in modern history back to back, a string of 44 half-innings. All of the half-innings also are
A window inside Halladay's pitching mind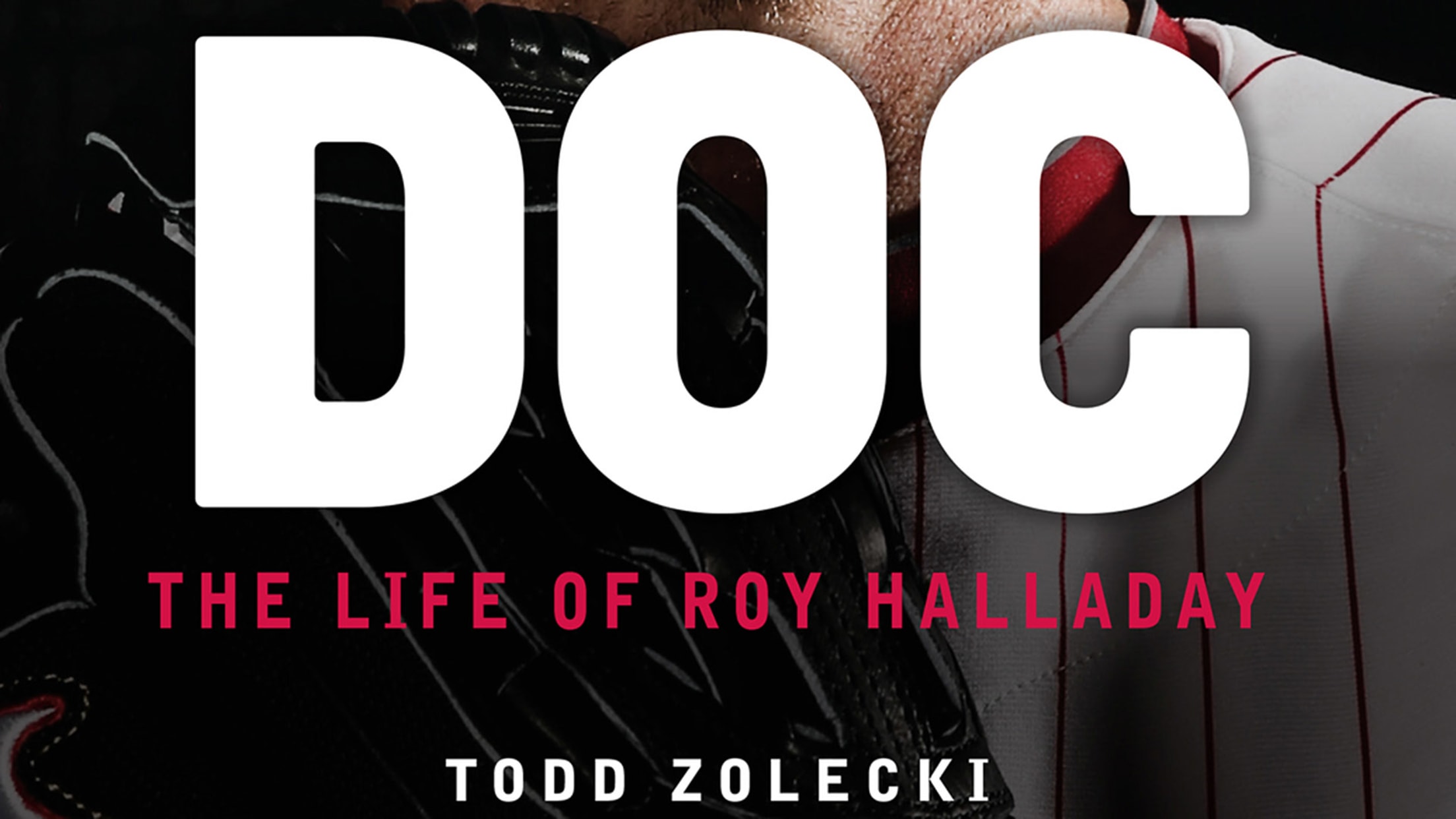 In the new book "Doc: The Life of Roy Halladay," MLB.com's Phillies beat writer Todd Zolecki details not only Halladay's Hall of Fame baseball career with the Phillies and Blue Jays, but his hard-driven adolescence, his lifelong personal struggles and his motivation to pay forward the knowledge and philosophies that
Phillies' Top 5 bench players: Zolecki's take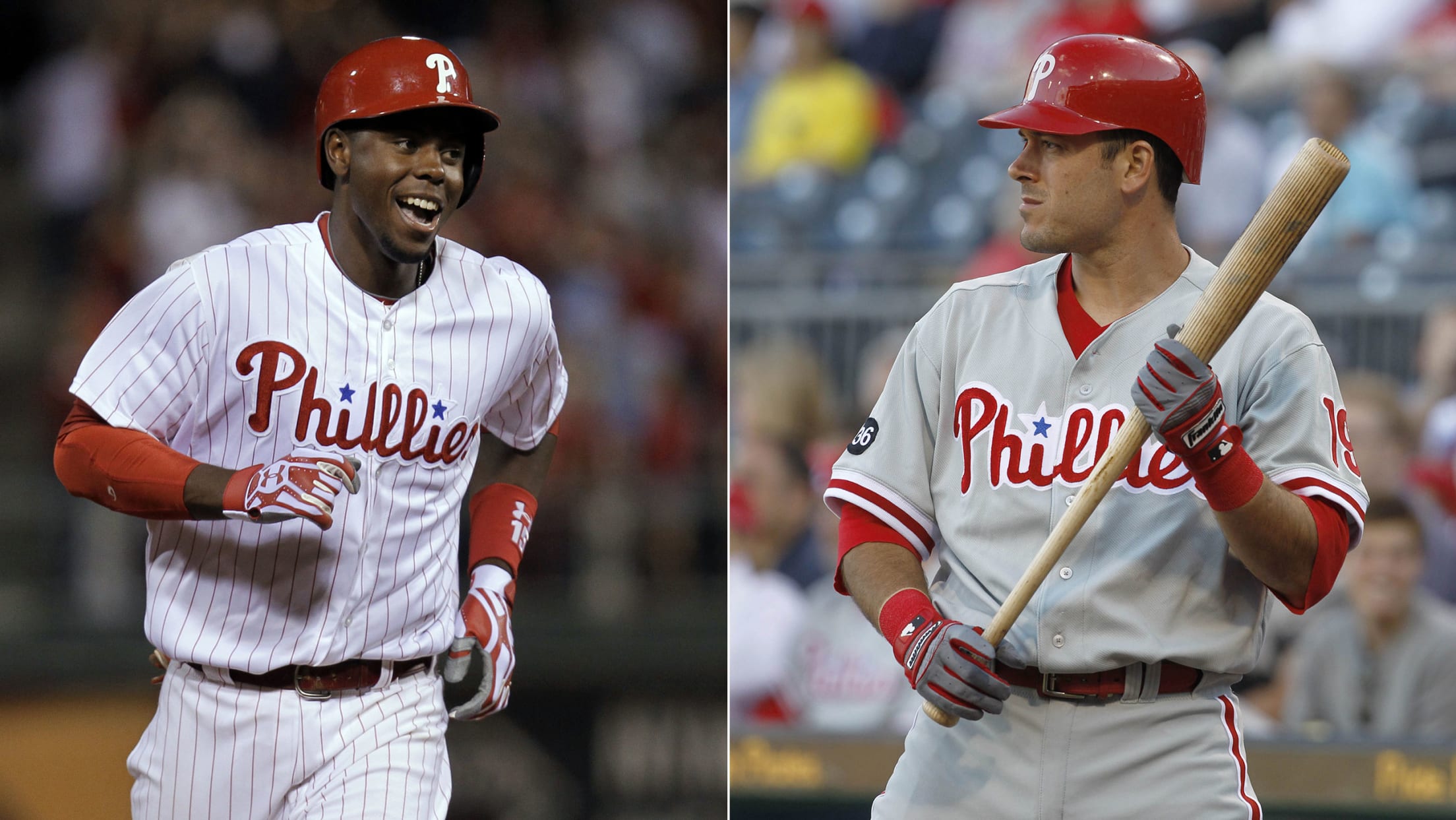 PHILADELPHIA -- If you listened to Charlie Manuel over the years, then you know he believes pinch-hitting is the most difficult job in baseball. Manuel knew from experience. He had 432 plate appearances in his big league career. He pinch-hit 164 times. It is not easy sitting on the bench
Frandsen donates meals to medical workers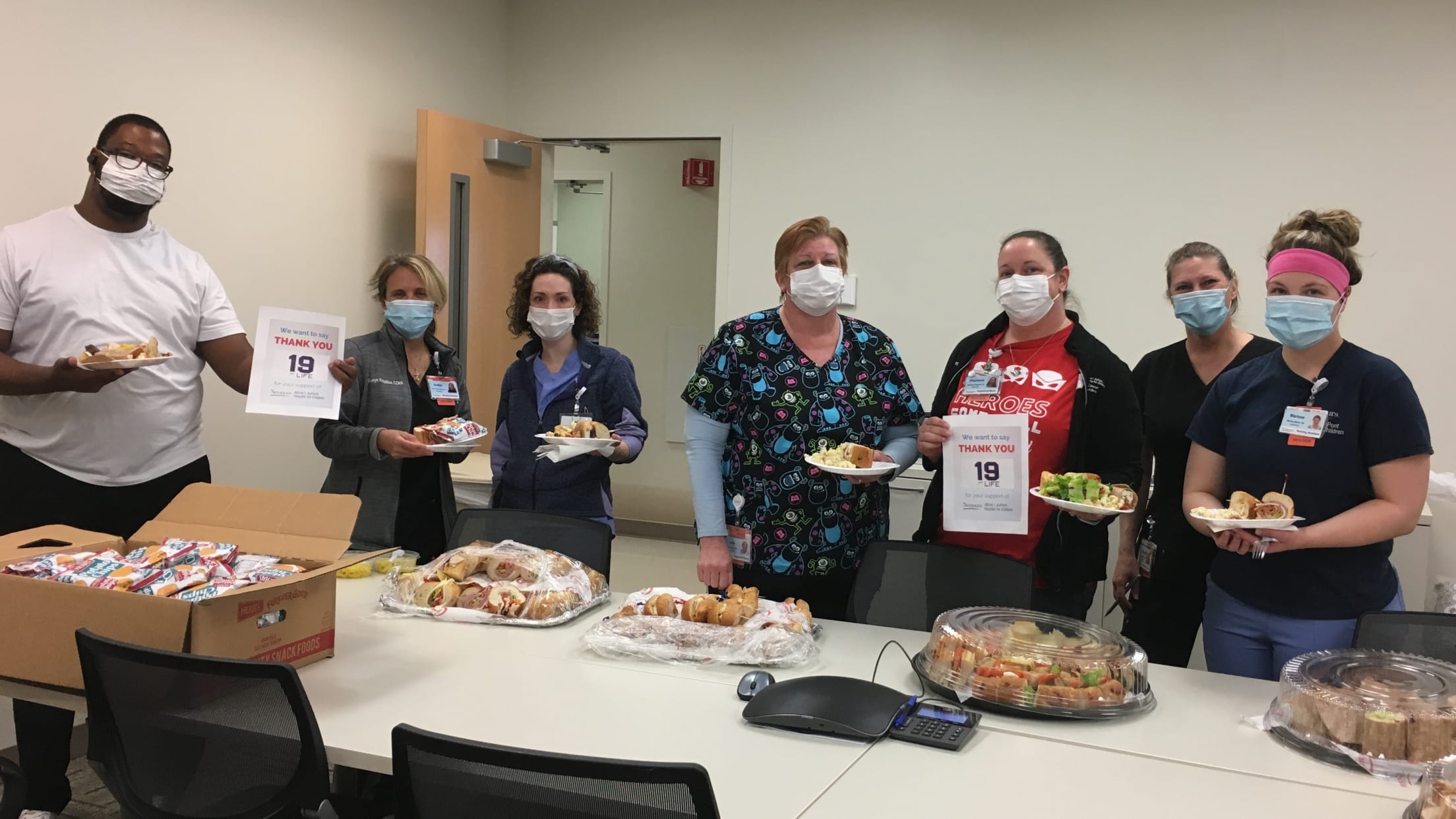 PHILADELPHIA -- Phillies broadcaster Kevin Frandsen visited Nemours/Alfred I. duPont Hospital for Children in Wilmington, Del., on Thursday to deliver lunch to employees in the oncology unit. It was his way of saying thanks for their work during the COVID-19 pandemic. Frandsen made the visit in memory of his brother,
The best moment in each ballpark's history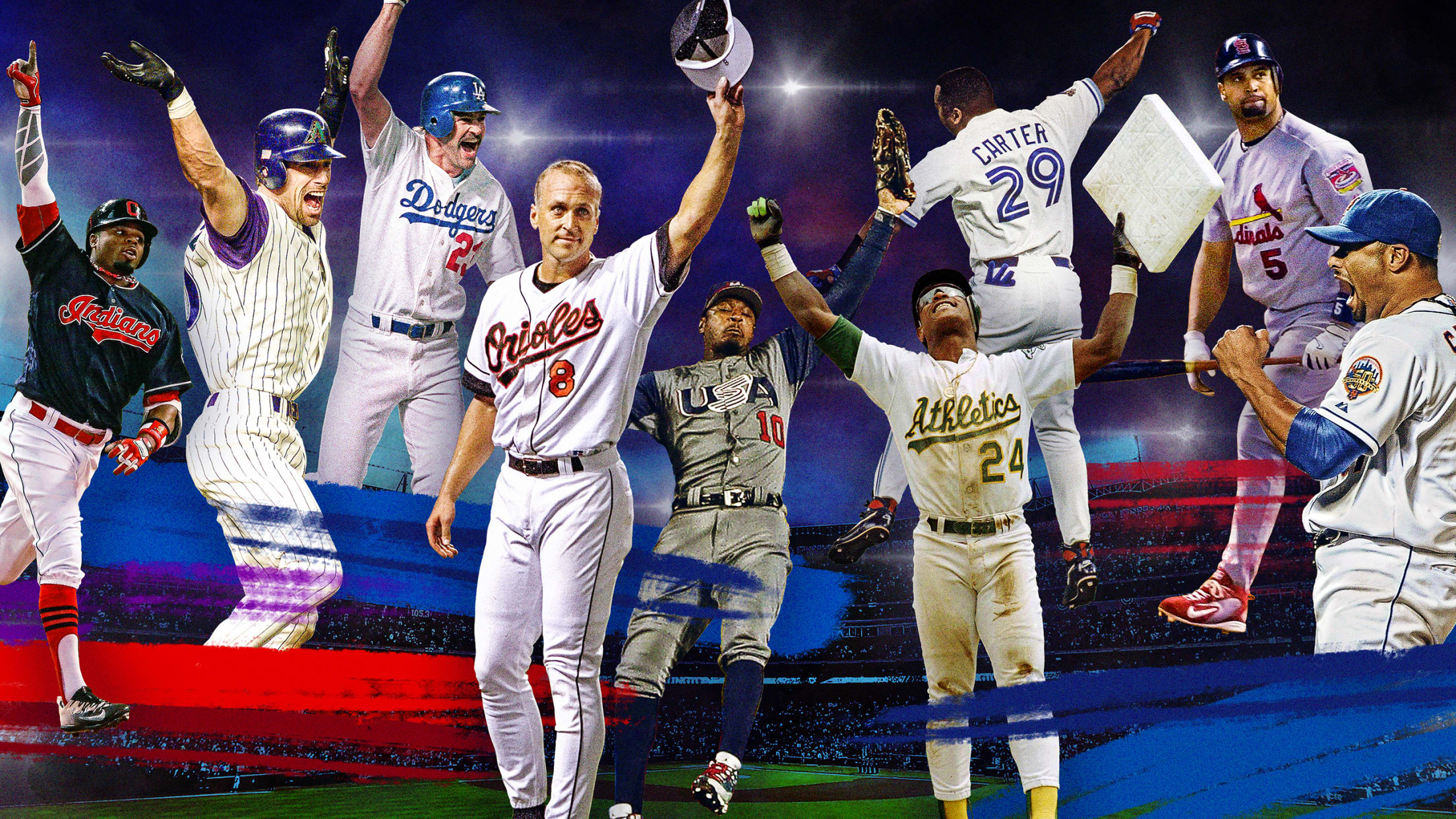 As baseball stadiums sit empty, still, you can't help and look at them and think of what has happened there, memories we'll carry with us the rest of our lives. Because when greatness has happened before, it reminds us it can, and will, happen again. So, today at the Thirty,
Cutch on 'Storytime with the Phillie Phanatic'
Live celebrity reading event on @philliephanatic Instagram page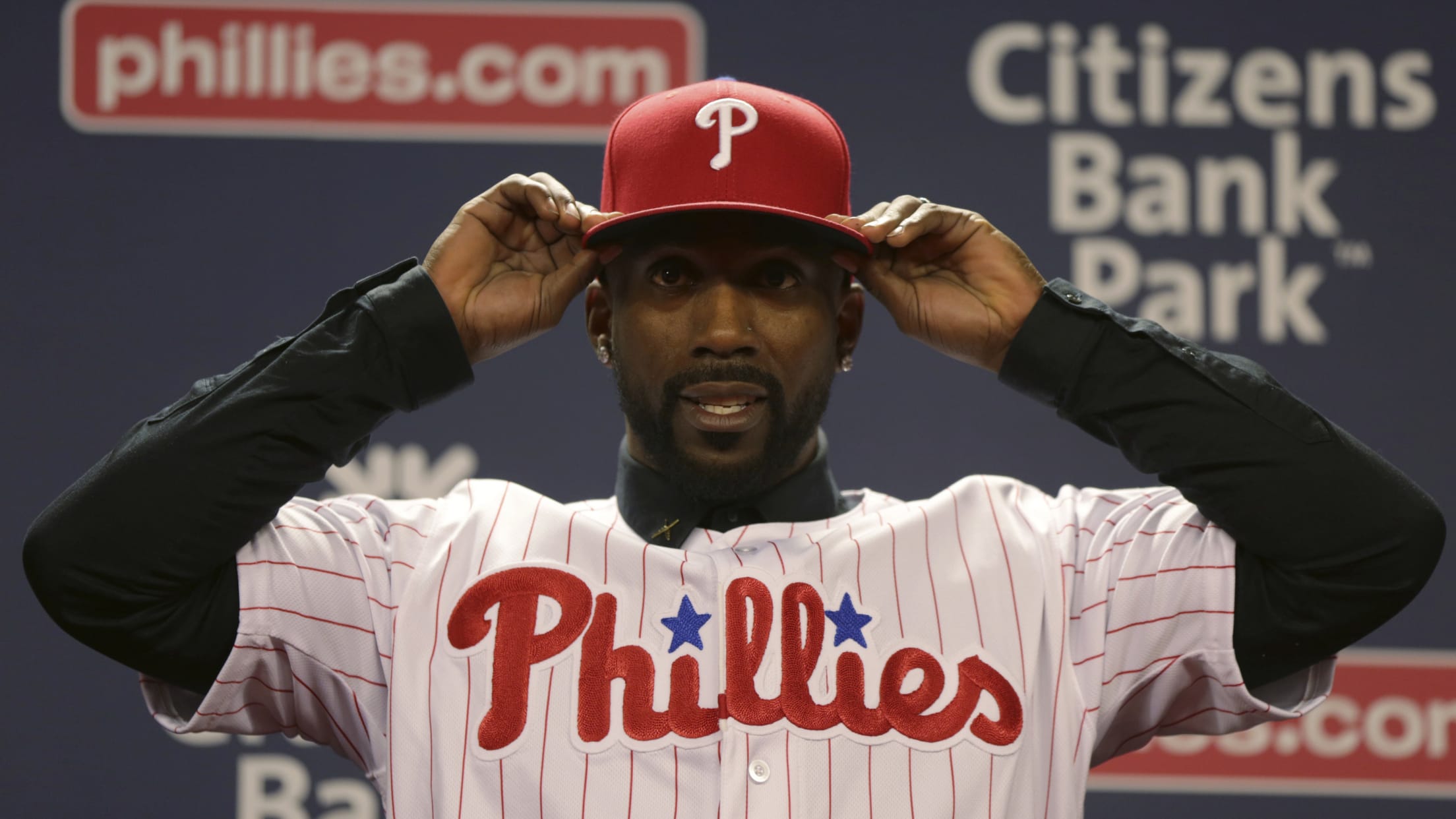 On Wednesday, Phillies outfielder Andrew McCutchen will be this week's celebrity reader during "Storytime with the Phillie Phanatic," presented by Nemours Children's Health, at 7 p.m. on @philliephanatic on Instagram. The popular player, who is known for his own fun antics on his @cutchtwenty2 Instagram account, will be reading "The
Introducing Dream Bracket 2: Dream Seasons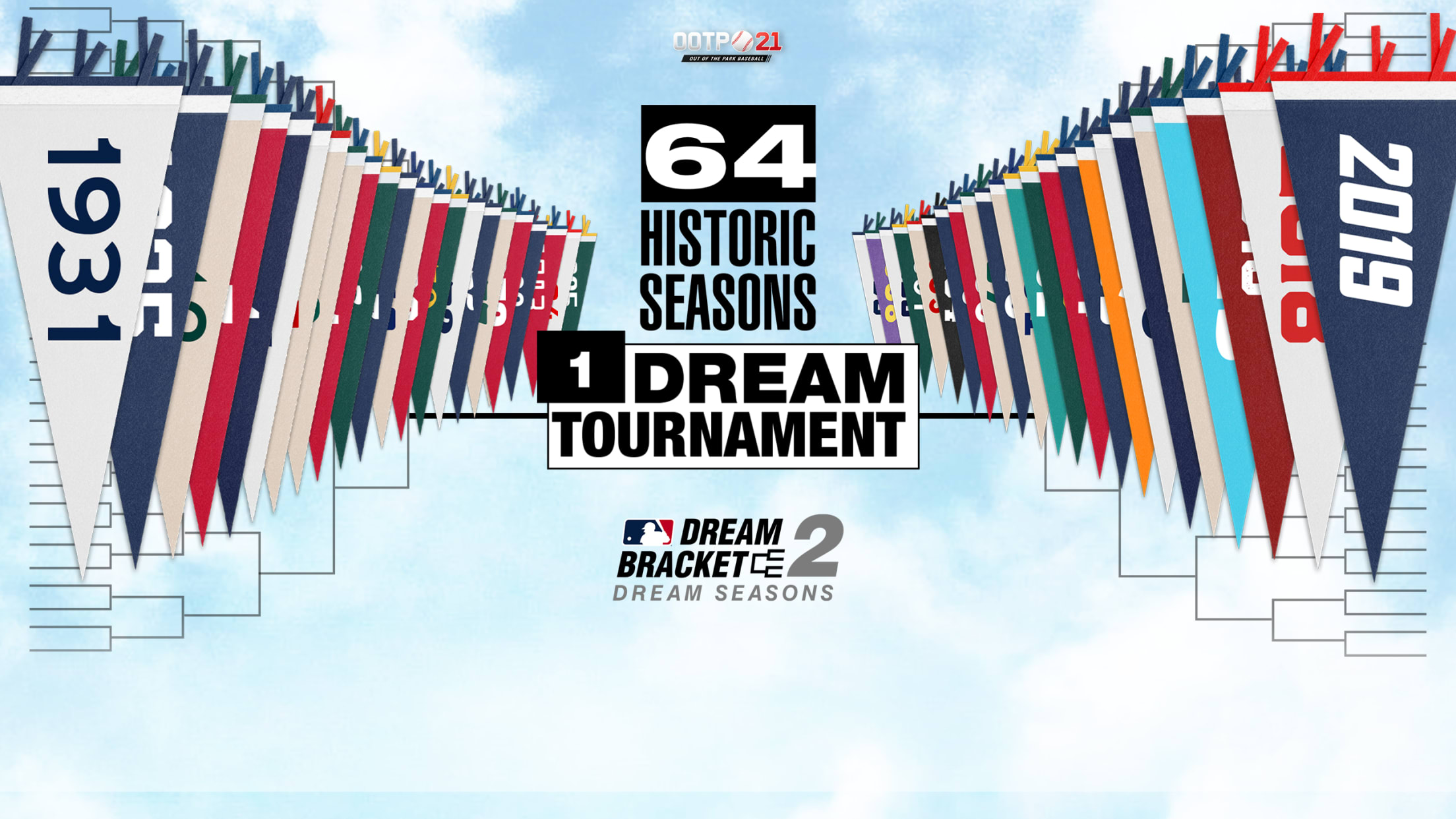 It's the best kind of recurring dream. The baseball kind. The MLB Dream Bracket is back with a Dream Seasons edition, as 64 of the greatest single-season teams in history will compete in a simulated tournament that begins Thursday, May 21, and runs through Tuesday, June 9.
A weird fact about a player on every team
Samurai swords, ailurophobia and more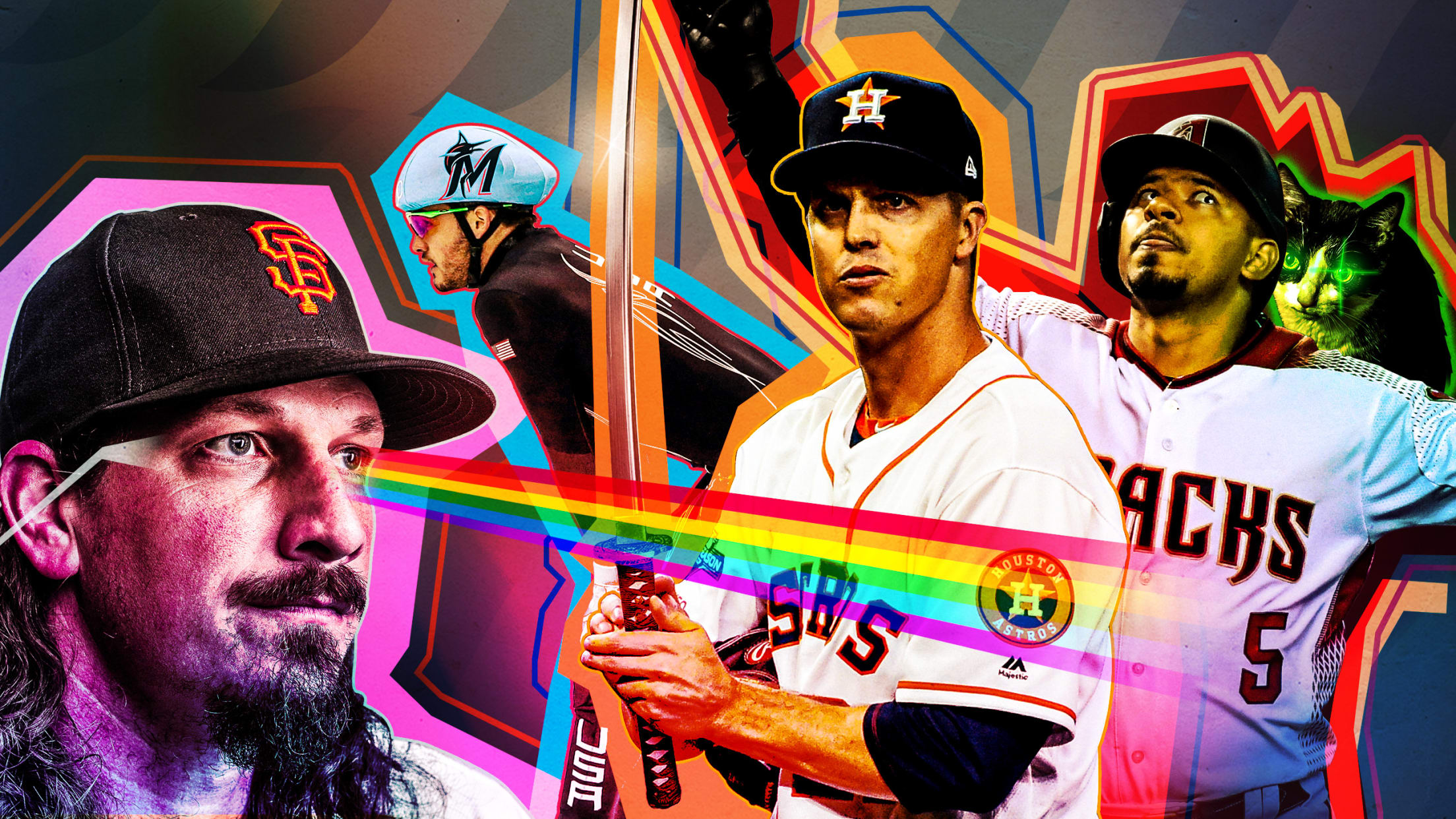 A ballplayer's life doesn't begin and end at the park. Sure, they spend plenty of their time there -- lifting weights, drinking nutrient-dense smoothies and taking BP all before the game, but just like Walt Whitman, the players contain multitudes. So, we delved into the 2020 media guides, looked to
Girardi leads students in virtual math class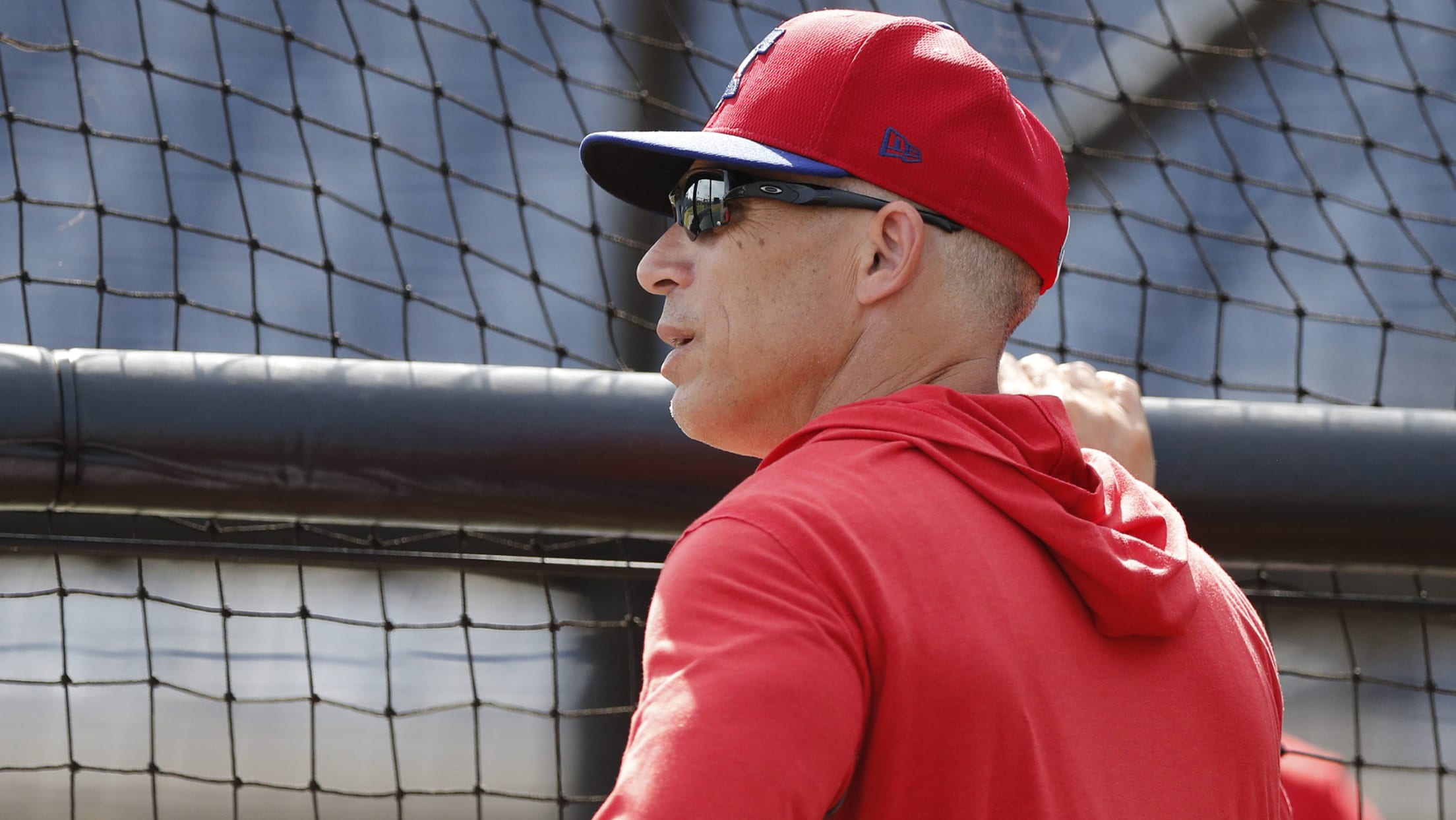 Joe Girardi has yet to fill out his first regular-season lineup card with the Phillies, but the skipper joined a pair of virtual math classes at William M. Meredith School on Wednesday to go over the process -- one that involves a bit more math than most of the students
Phillies' Top 5 right fielders: Zolecki's take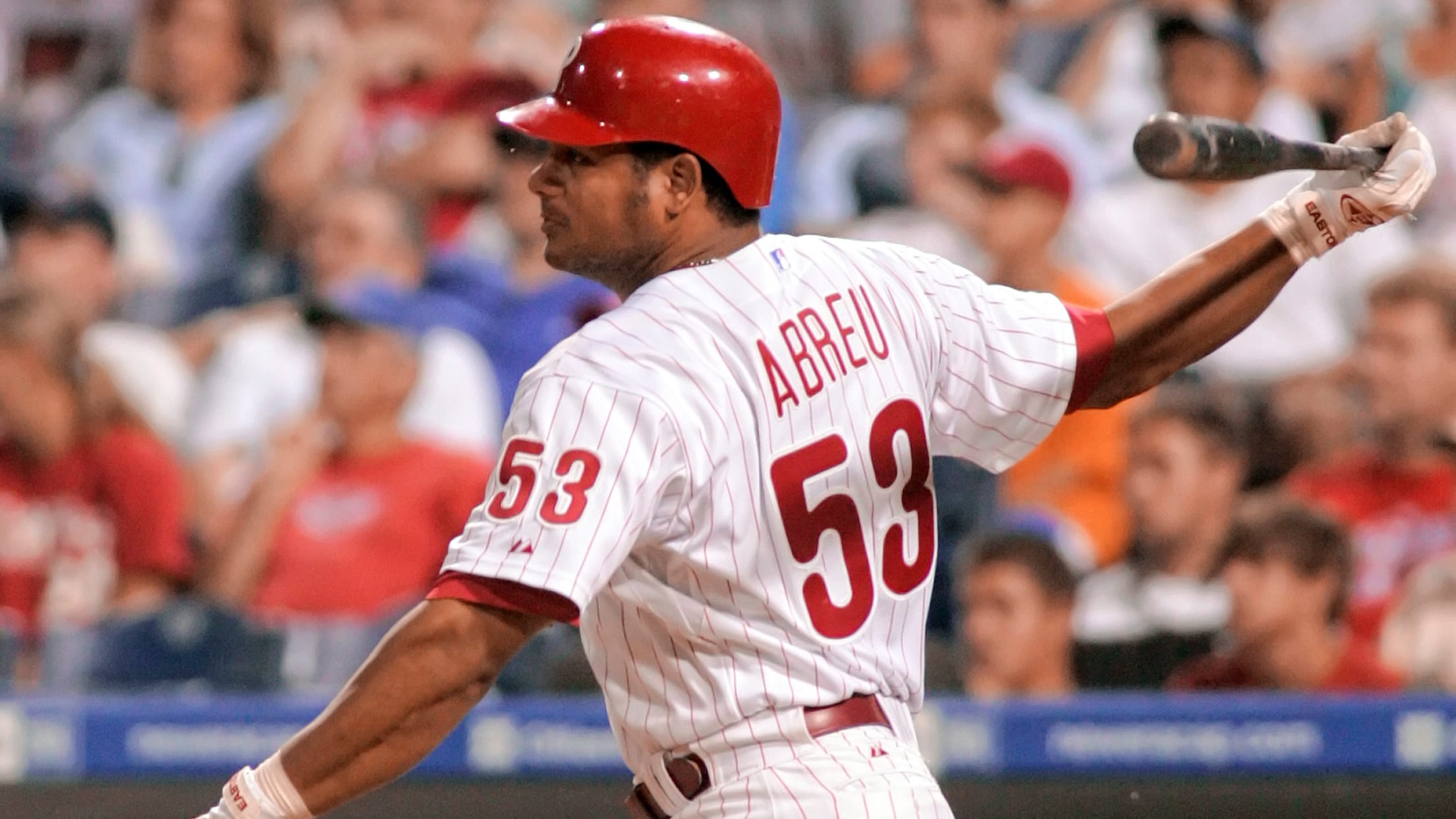 Few people love a good debate like baseball fans, and with that in mind, we asked each of our beat reporters to rank the top five players by position in the history of their franchise, based on their career while playing for that club. Love this list? Hate it? If
Most hyped OF prospects of the past 20 years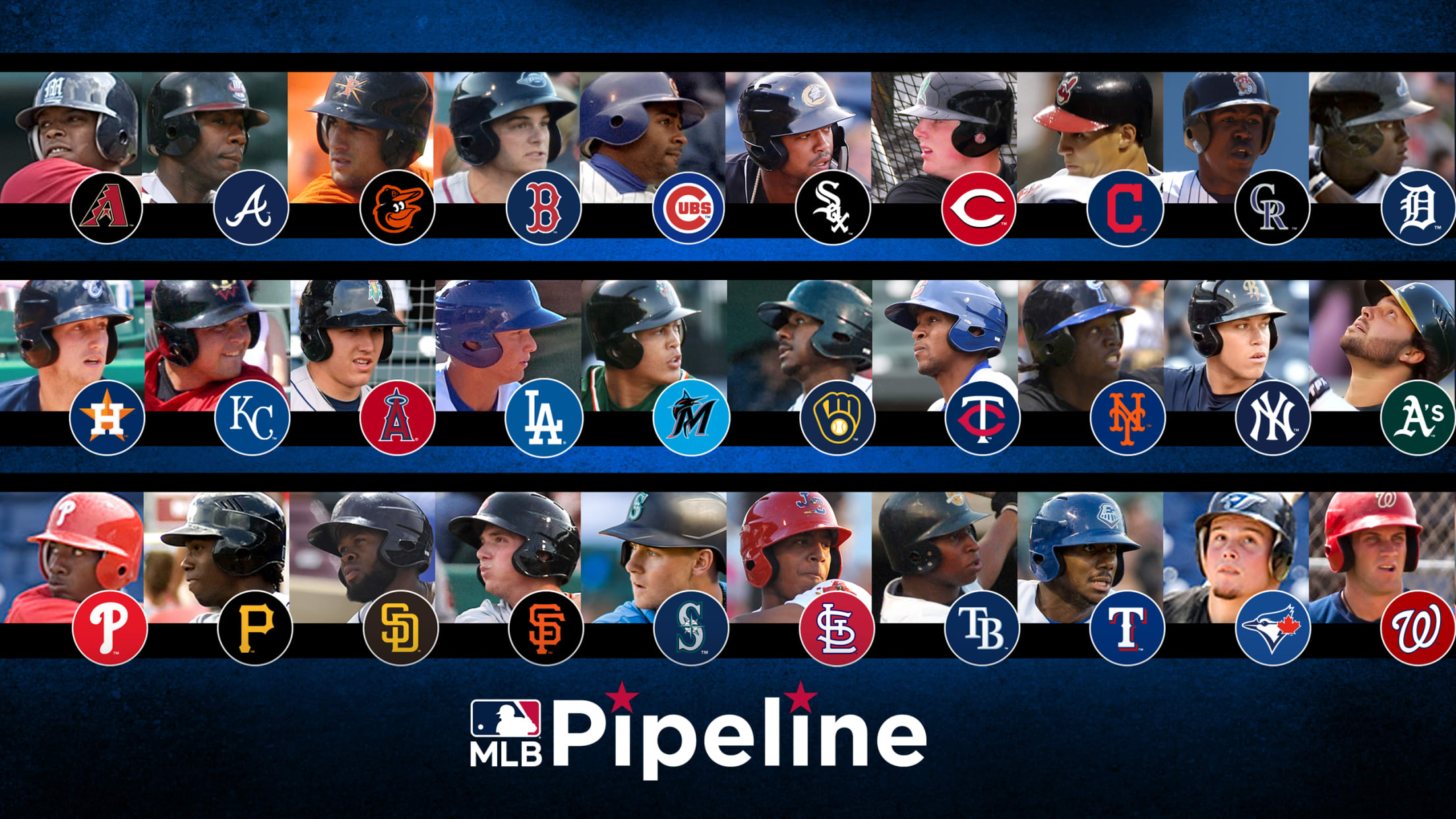 If you're looking for some of the toolsiest players in baseball, look no further than the outfield. That's true across the big leagues and on prospect rankings over the years. Sorting through the most hyped outfield prospects over the past 20 years provided a ton of options, with players who
Chooch capped Phils' wild rally vs. LA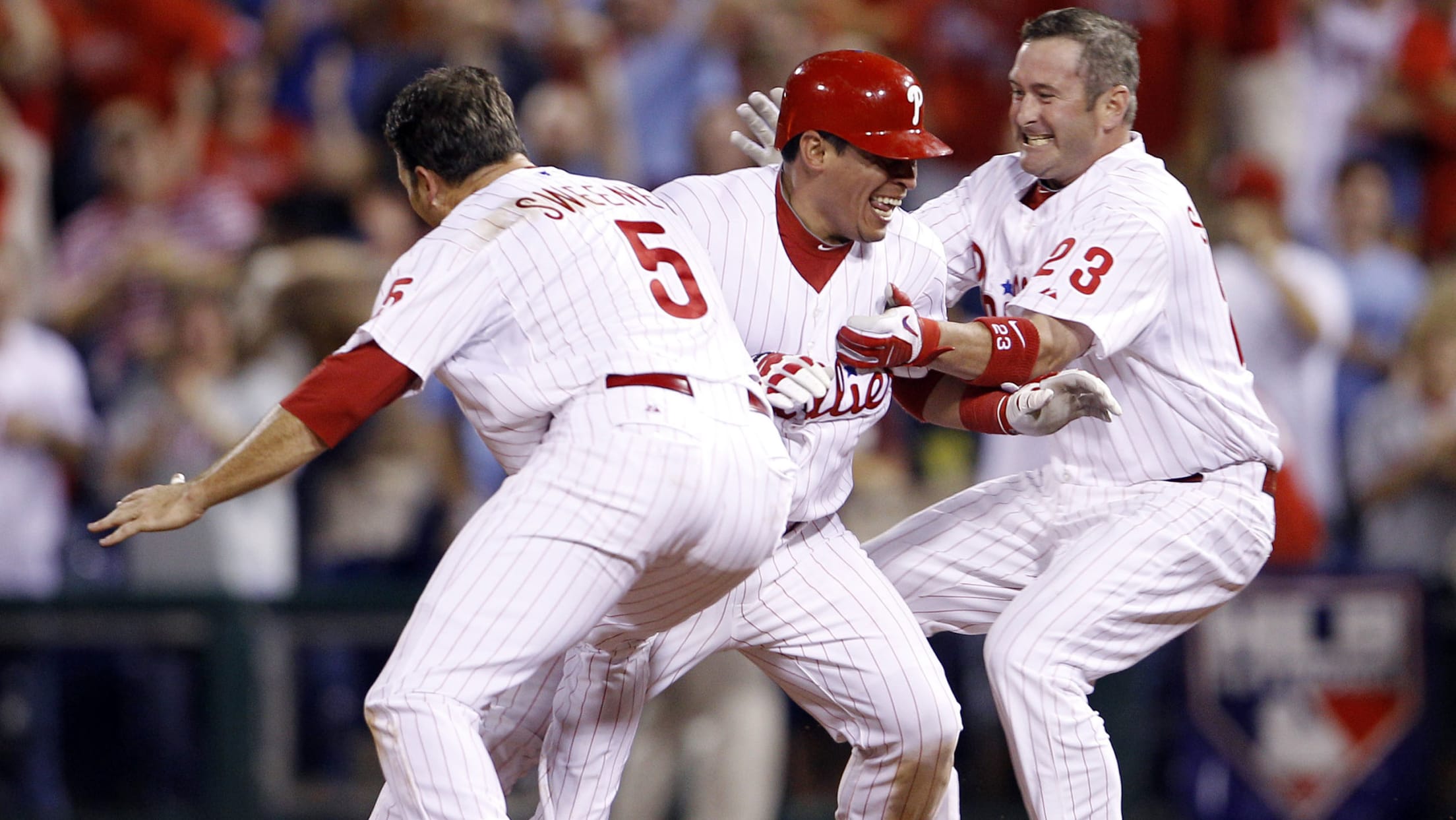 PHILADELPHIA -- Jonathan Broxton saved 118 games and made two National League All-Star teams in his 13-year big league career. He made almost $50 million, according to Baseball Reference. Broxton never pitched for the Phillies, but he holds a special place in the hearts of Philadelphians, because the Phils enjoyed
Best debut season in each team's history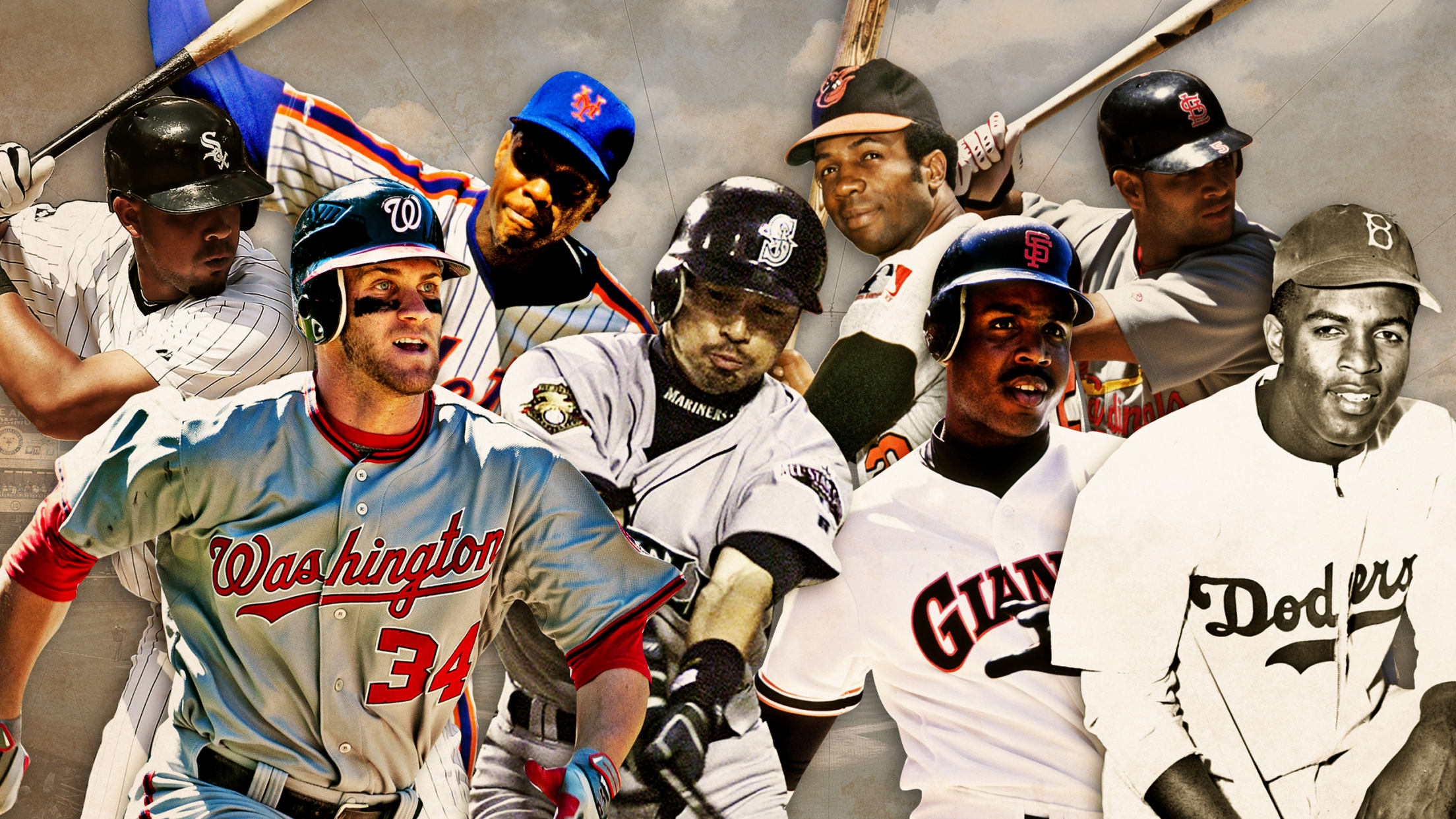 There's a unique excitement when a rookie shines in his debut season, or a recent acquisition via trade or free agency is prolific right out of the gate for his new team. Here's a look at each club's best individual debut season, from surprising rookies to big-ticket free-agent signings.
Howard on 'Storytime with Phillie Phanatic'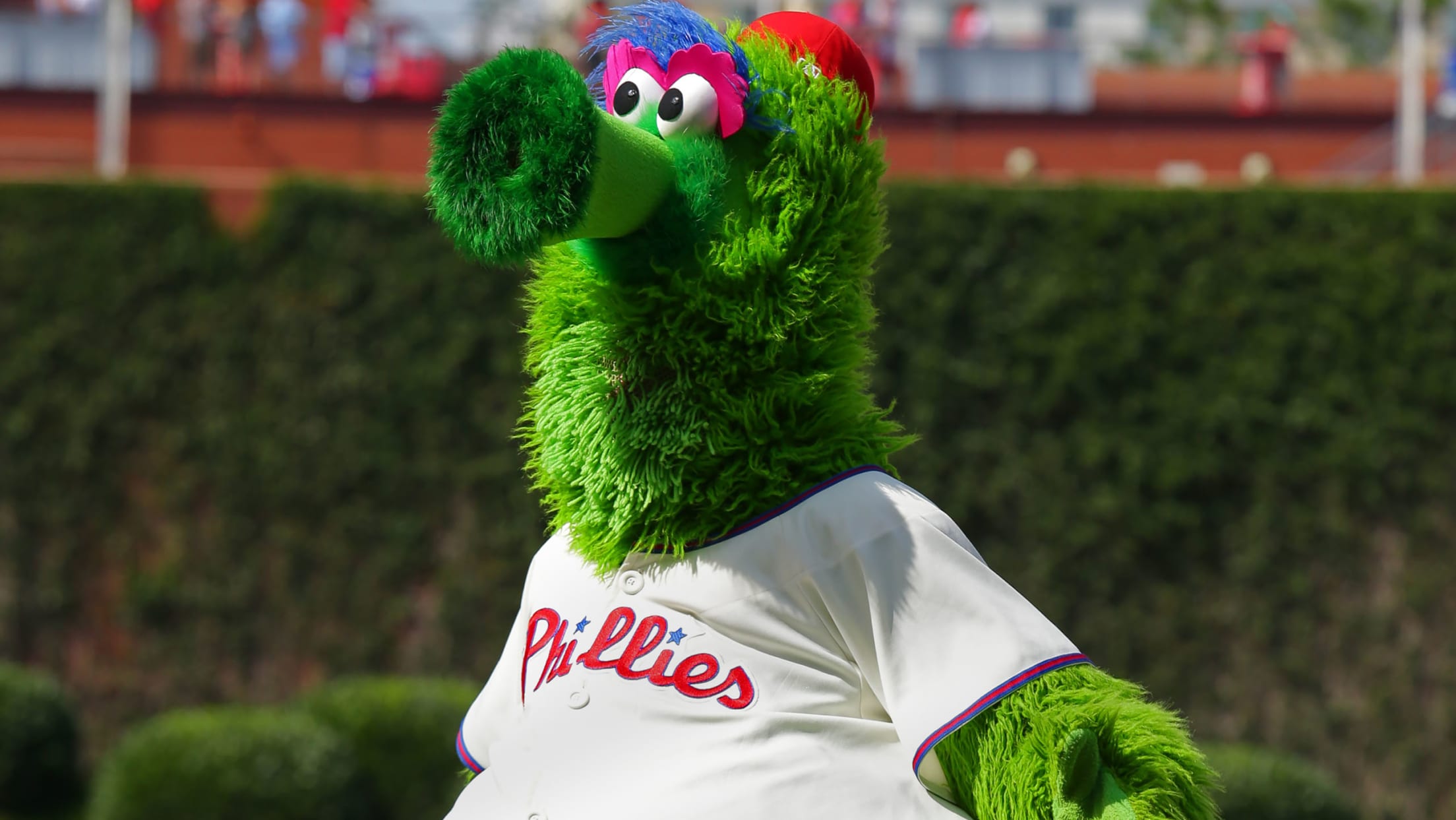 You know it's a big deal when the Big Piece steps up to the plate -- even virtually. On Wednesday night, former Phillies slugger and World Champion Ryan Howard, along with his wife Krystle and daughters Ariana, Alexandria and Amara, were this week's celebrity readers during "Storytime with the Phillie
Let's break MLB stars up into 'Survivor' tribes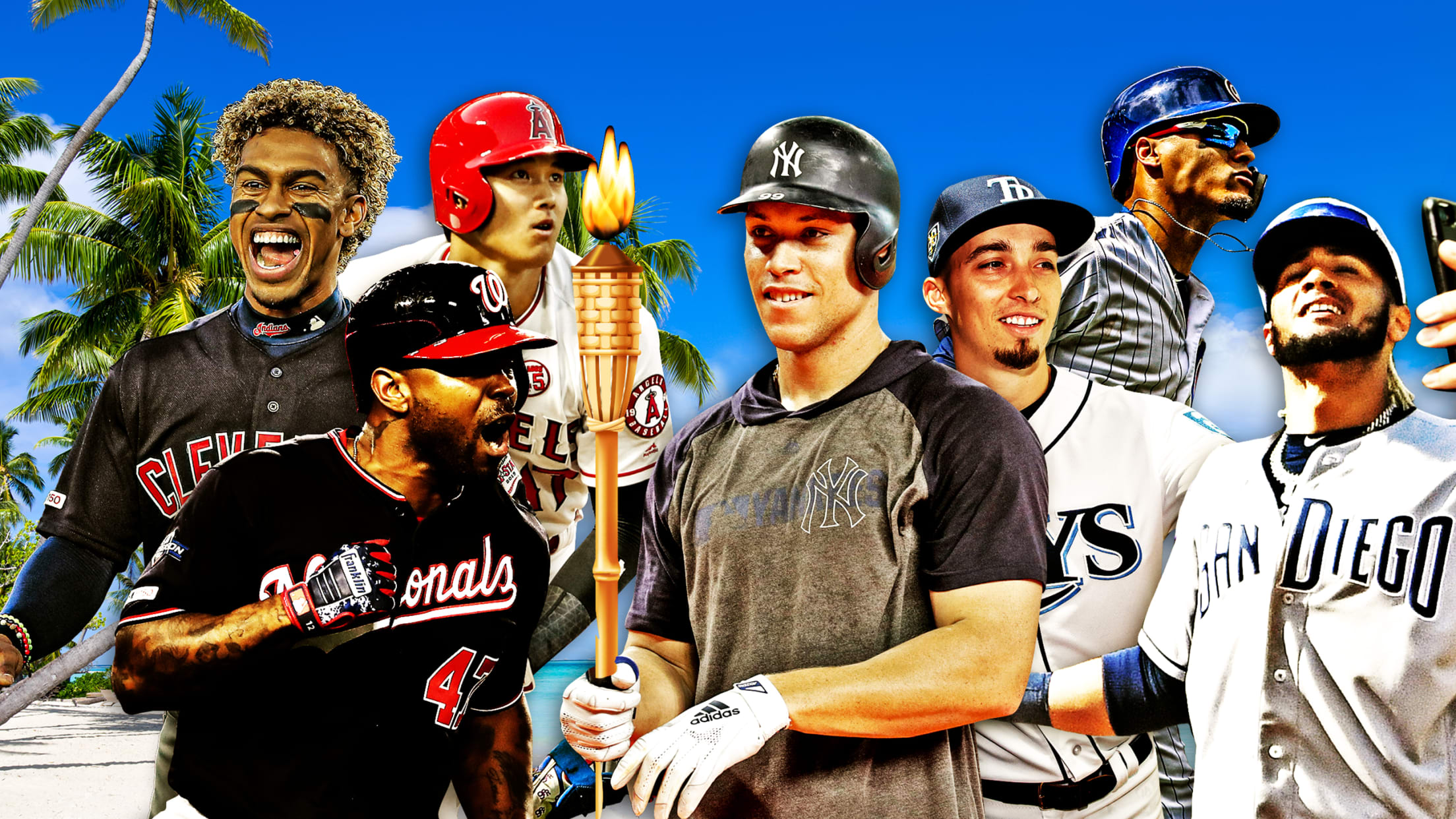 Do you love (and miss) baseball? Do you love Survivor? Join the club. With pro sports in the United States on hold during the pandemic, Survivor has become a competitive viewing outlet for many people. When 8 p.m. ET arrives each Wednesday night, we're ready. A couple of weeks ago,
Classic seasons: Phillies' historic 1980 title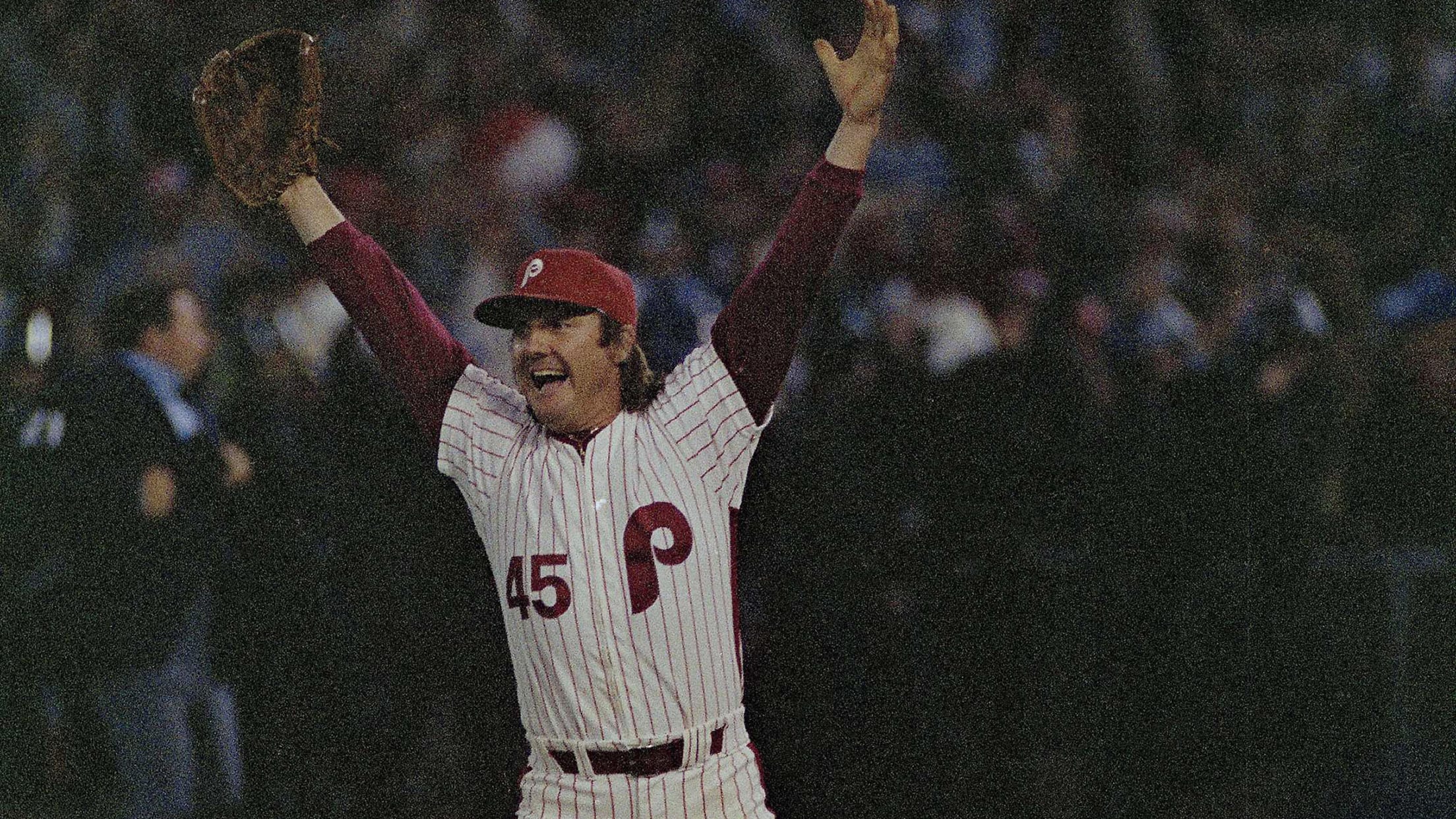 PHILADELPHIA -- Everybody understood the stakes by 1980. The Phillies needed to win the World Series or the front office planned to pull the plug and rebuild. "It was more or less told to us," Larry Bowa recalled a few years ago. The front office believed its players had enough