Phils hire hitting coach Joe Dillon from Nats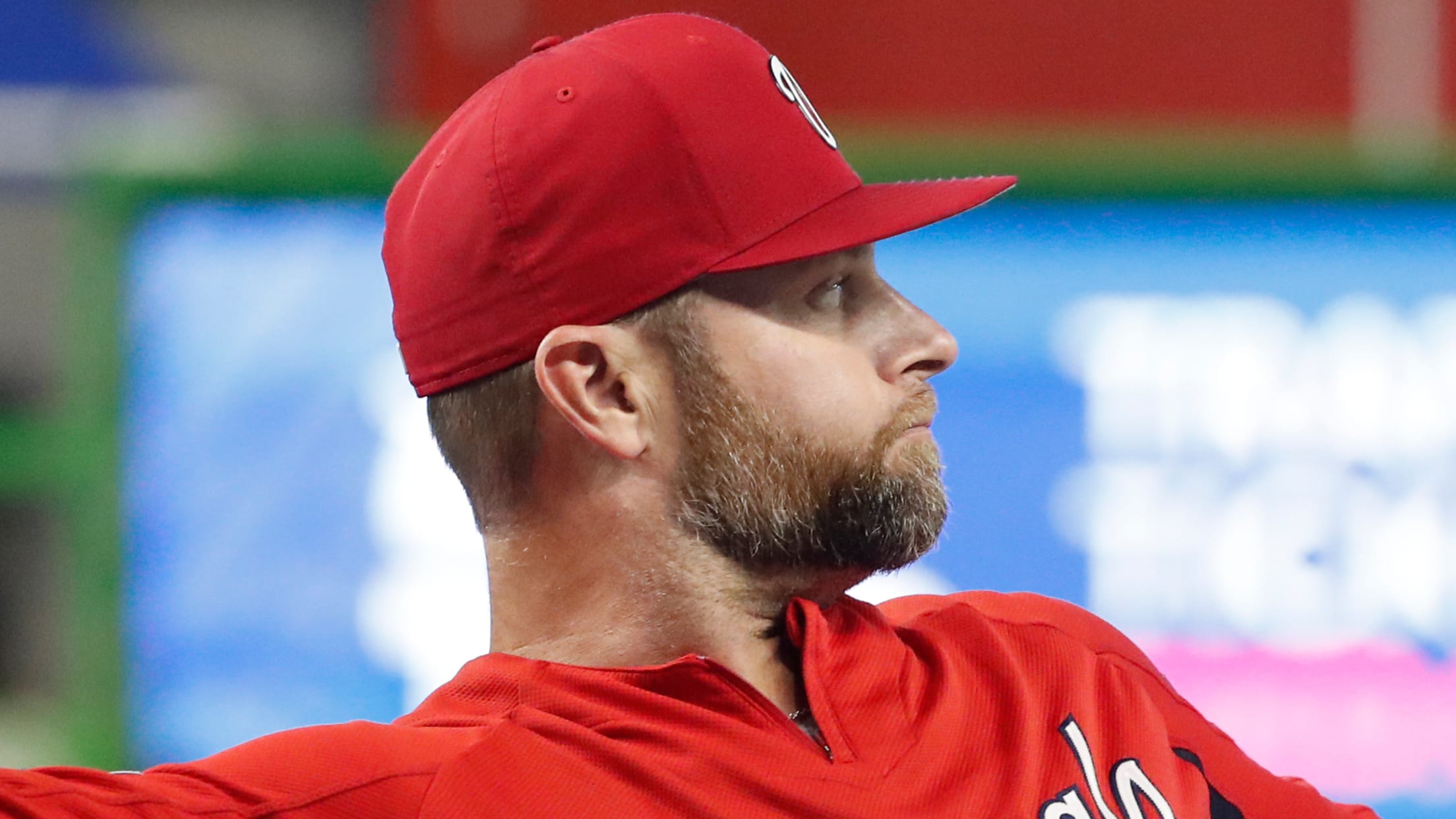 PHILADELPHIA -- Joe Dillon seemed destined to be the Phillies' new hitting coach the moment the team named Joe Girardi its new manager. Dillon spent the past two seasons working as the assistant to Nationals hitting coach Kevin Long. Long was Girardi's hitting coach with the Yankees from 2008-14. No
Romero, Llovera among 4 added to 40-man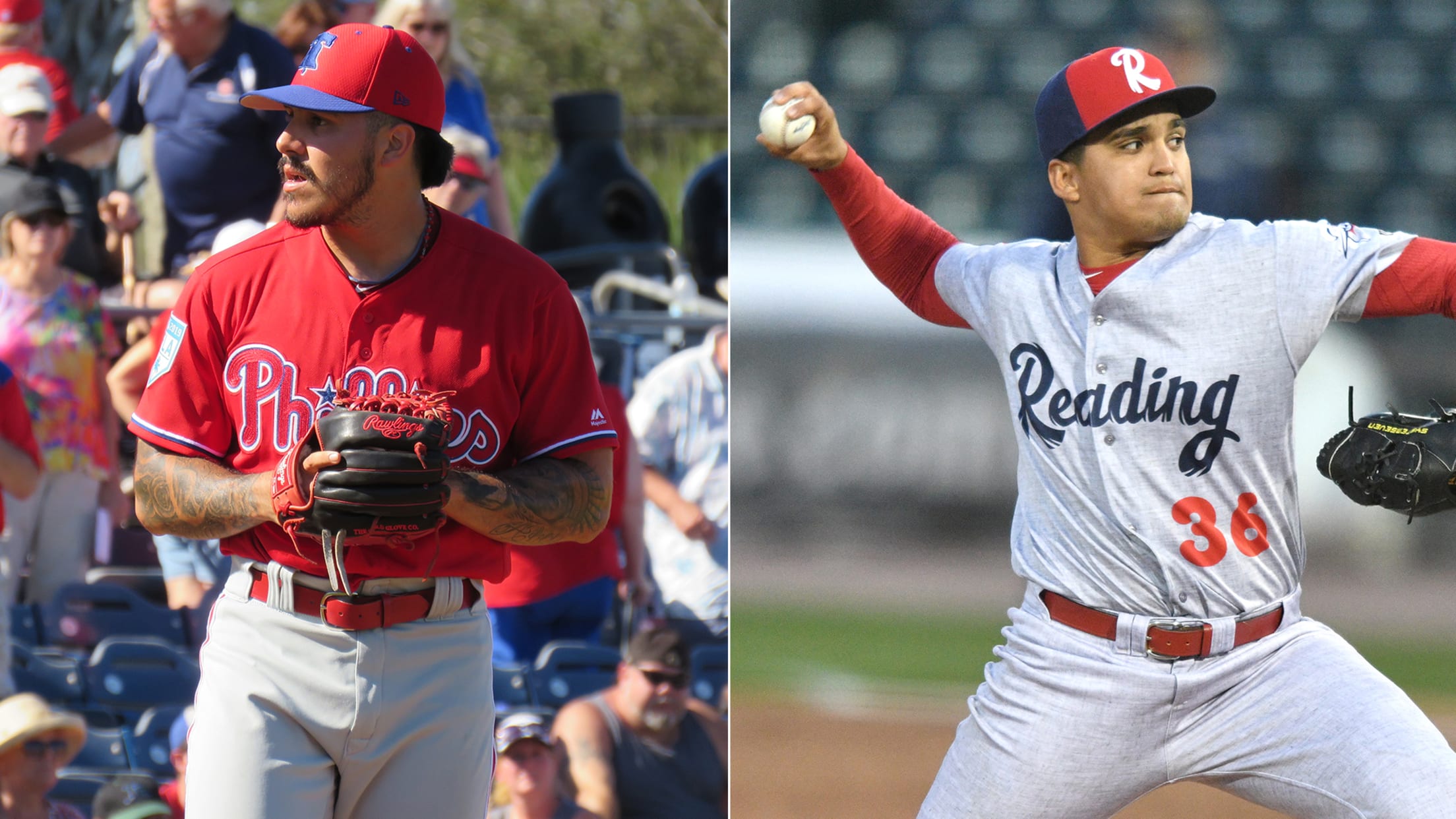 PHILADELPHIA -- The Phillies protected four eligible prospects from next month's Rule 5 Draft. It would not be a surprise to see any of them making an appearance out of the Phillies' bullpen in 2020. They announced Wednesday night that left-handers JoJo Romero, Garrett Cleavinger and Cristopher Sanchez and right-hander
30 intriguing Rule 5 prospects -- 1 for each team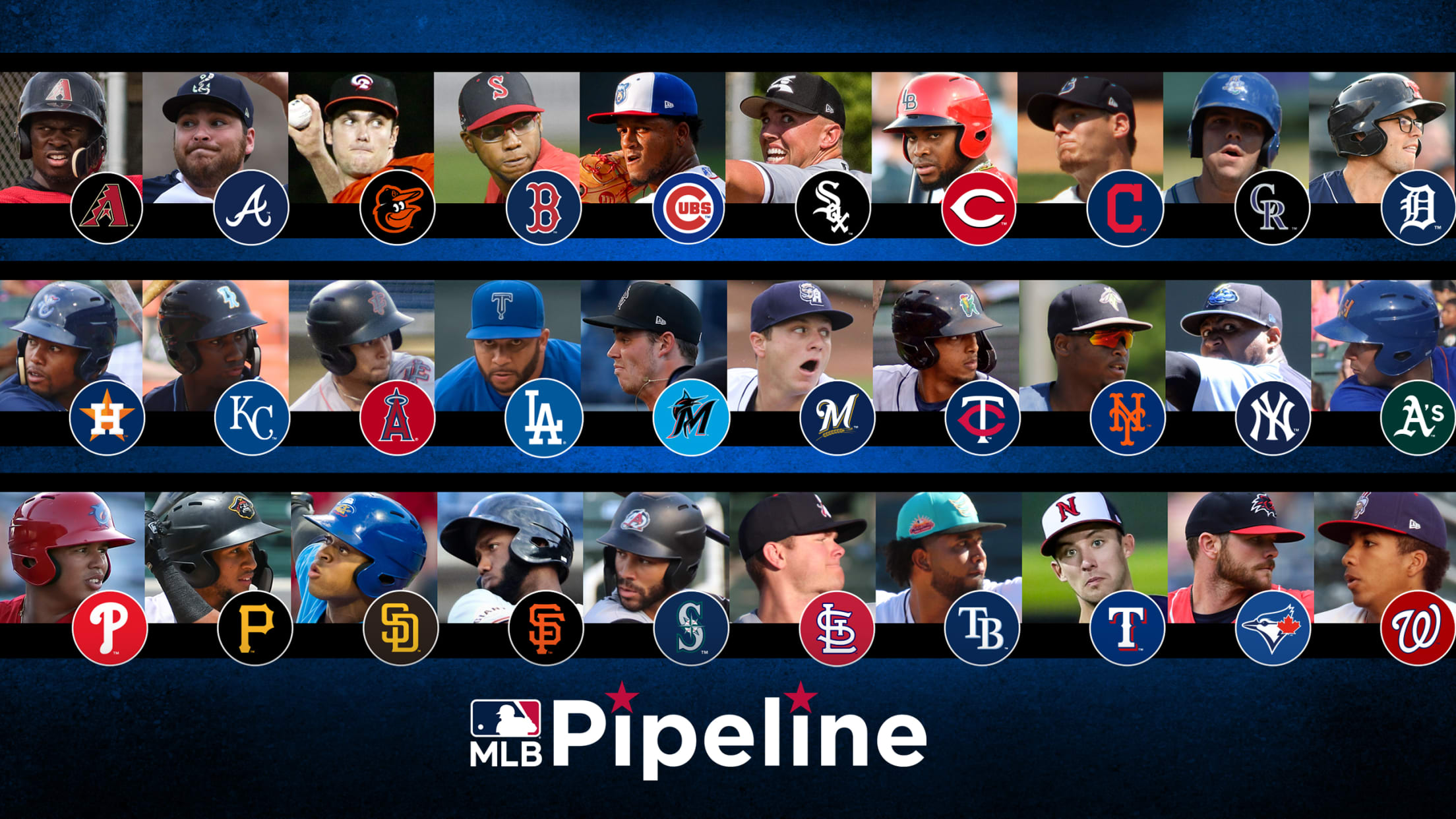 On Wednesday, teams had to decide which of their prospects merited placement on 40-man rosters. Unprotected prospects are subject to the Rule 5 Draft at the Winter Meetings if they signed by age 18 and have completed five pro seasons, or if they signed at age 19 or older and
Abreu one of six Phillies on 2020 HOF ballot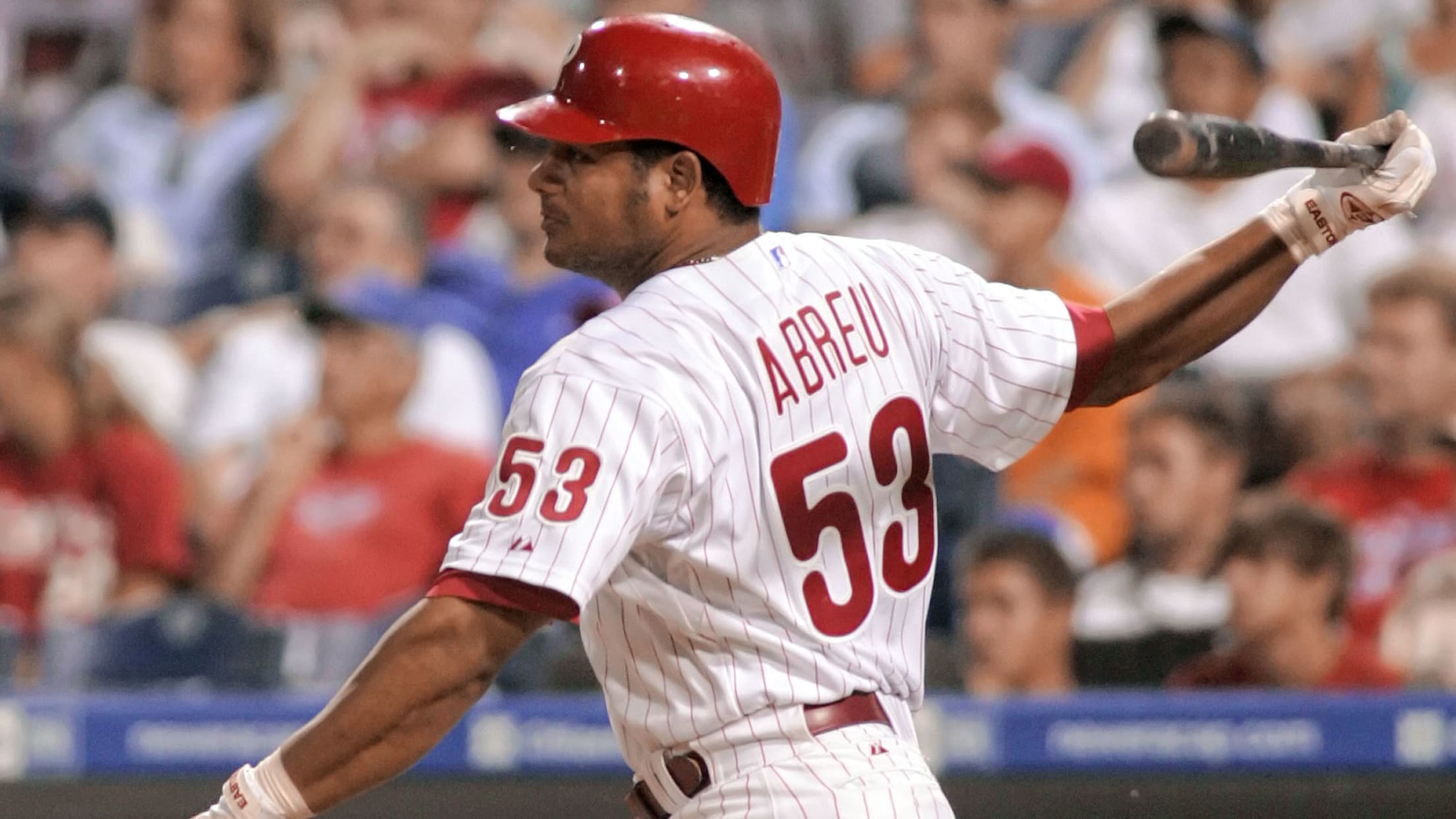 PHILADELPHIA -- Is Bobby Abreu a Hall of Famer? It is a question that will be asked, answered and debated over the next couple of months. On Monday, Abreu appeared on the 2020 Hall of Fame ballot for the first time following an 18-year career, including nine dominant seasons with
This is the state of the Phillies' farm system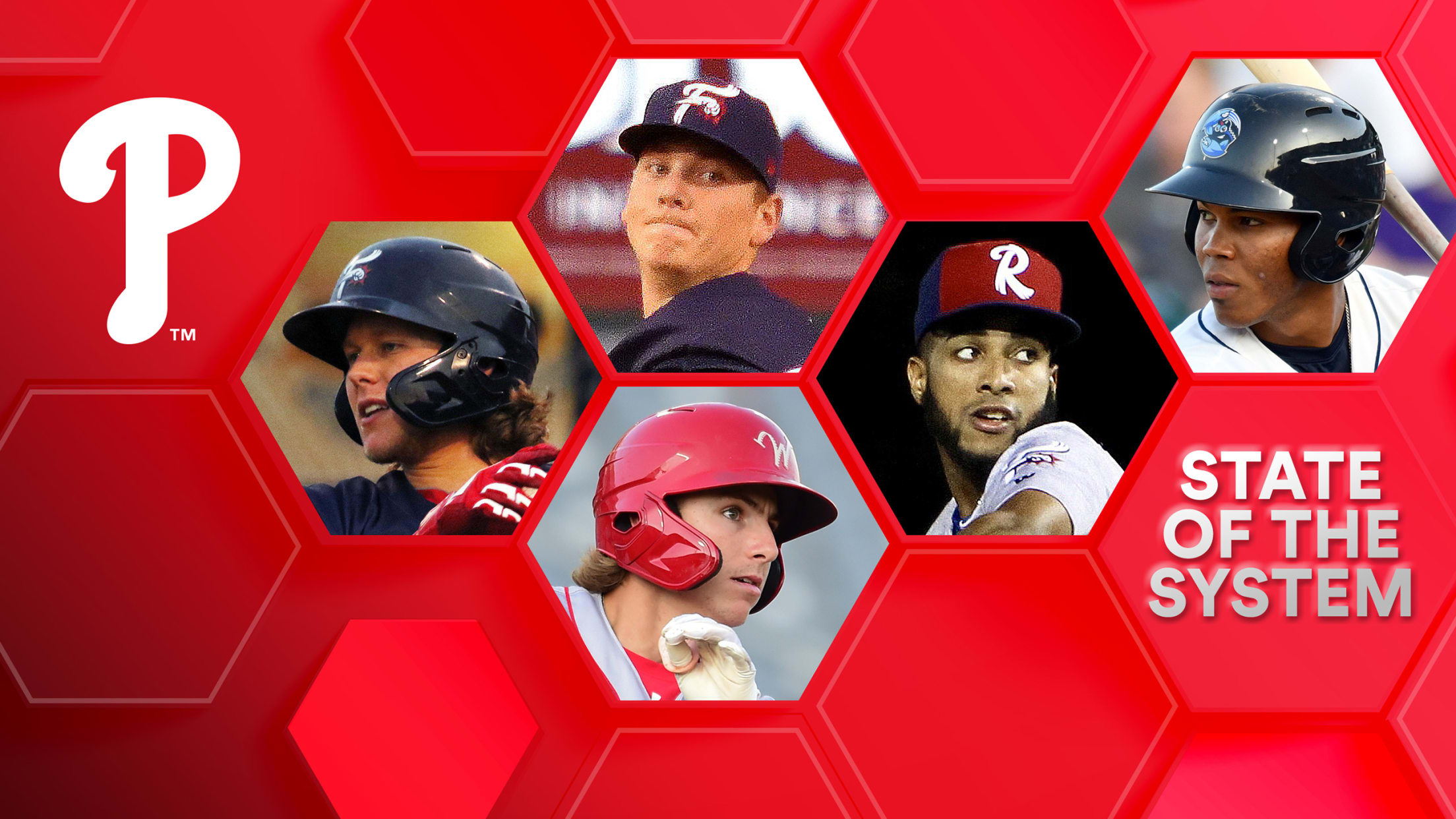 After the 2014 season, the Phillies embarked on a rebuild, looking to restock a somewhat barren farm system and grow a winning team from within.
Phillies seeking 2020 ballgirl candidates
Deadline to apply is Dec. 1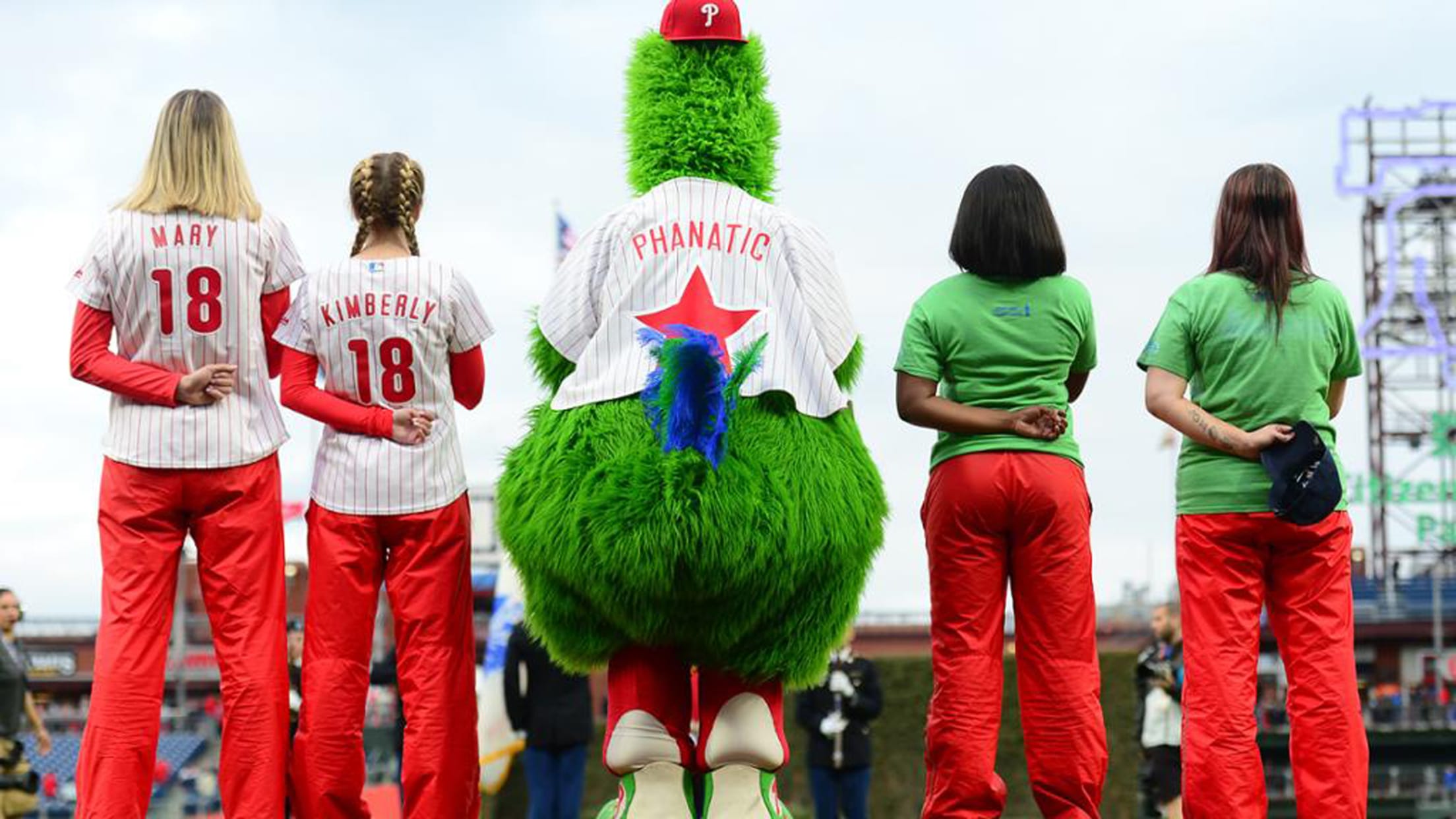 Here's your chance to be a Phillies Ballgirl! The Phillies are now accepting applications for the 2020 Phillies Ballgirl position. Those interested should email ballgirls@phillies.com no later than Dec. 1. Candidates must be at least 18 years of age and have interpersonal and public relations skills, a strong interest in
Inbox: How will Phillies upgrade rotation?
Beat reporter Todd Zolecki answers questions from Philadelphia fans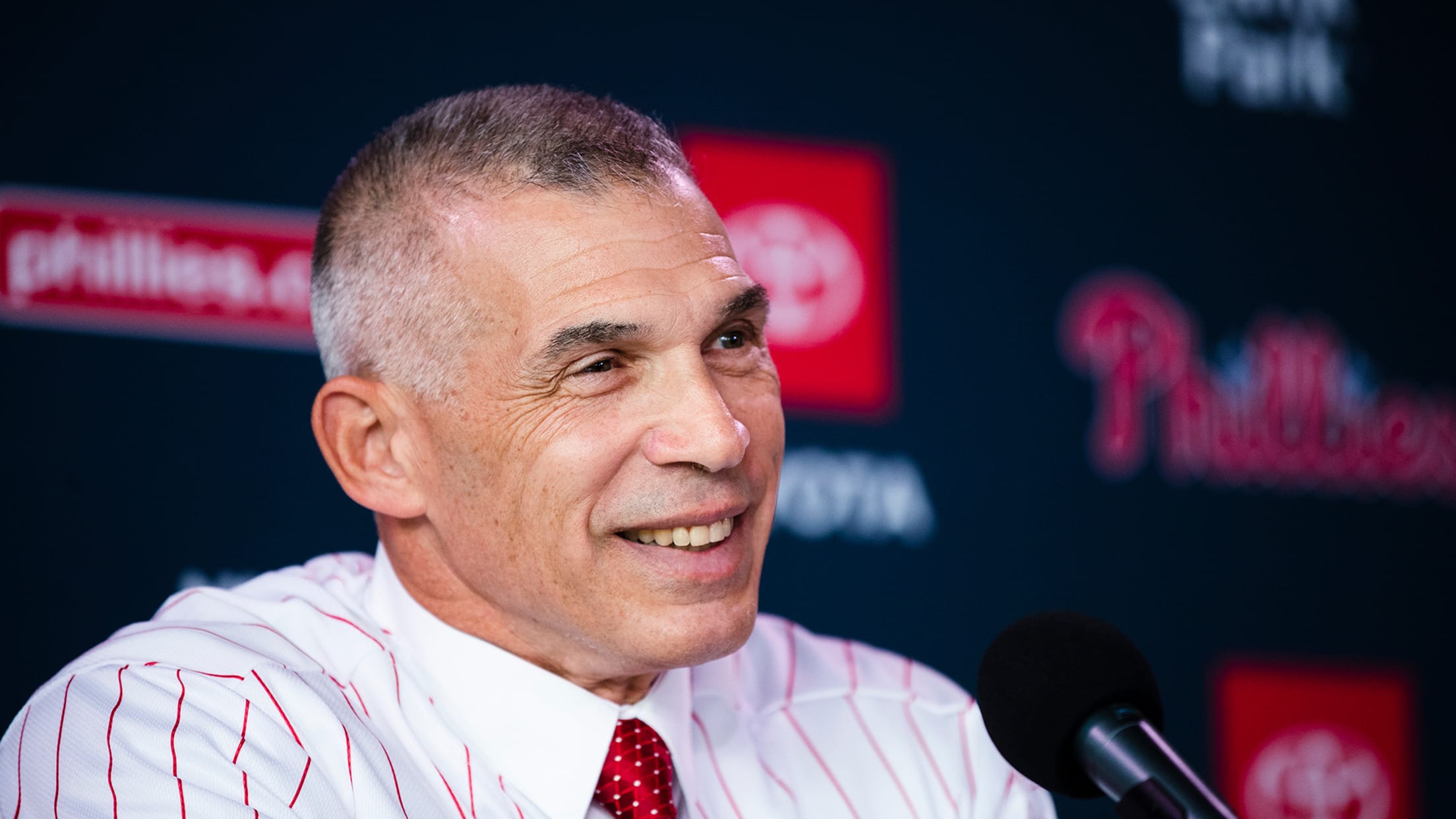 Can you outline a successful offseason that does not include signing either Stephen Strasburg or Gerrit Cole? -- @HOF\for\Charlie Cole Hamels deal done yet or … ? -- @zoowithroy Obviously, it would be best for the Phillies to sign Cole or Strasburg, but they still have options if they cannot
These top prospects got 40-man roster spots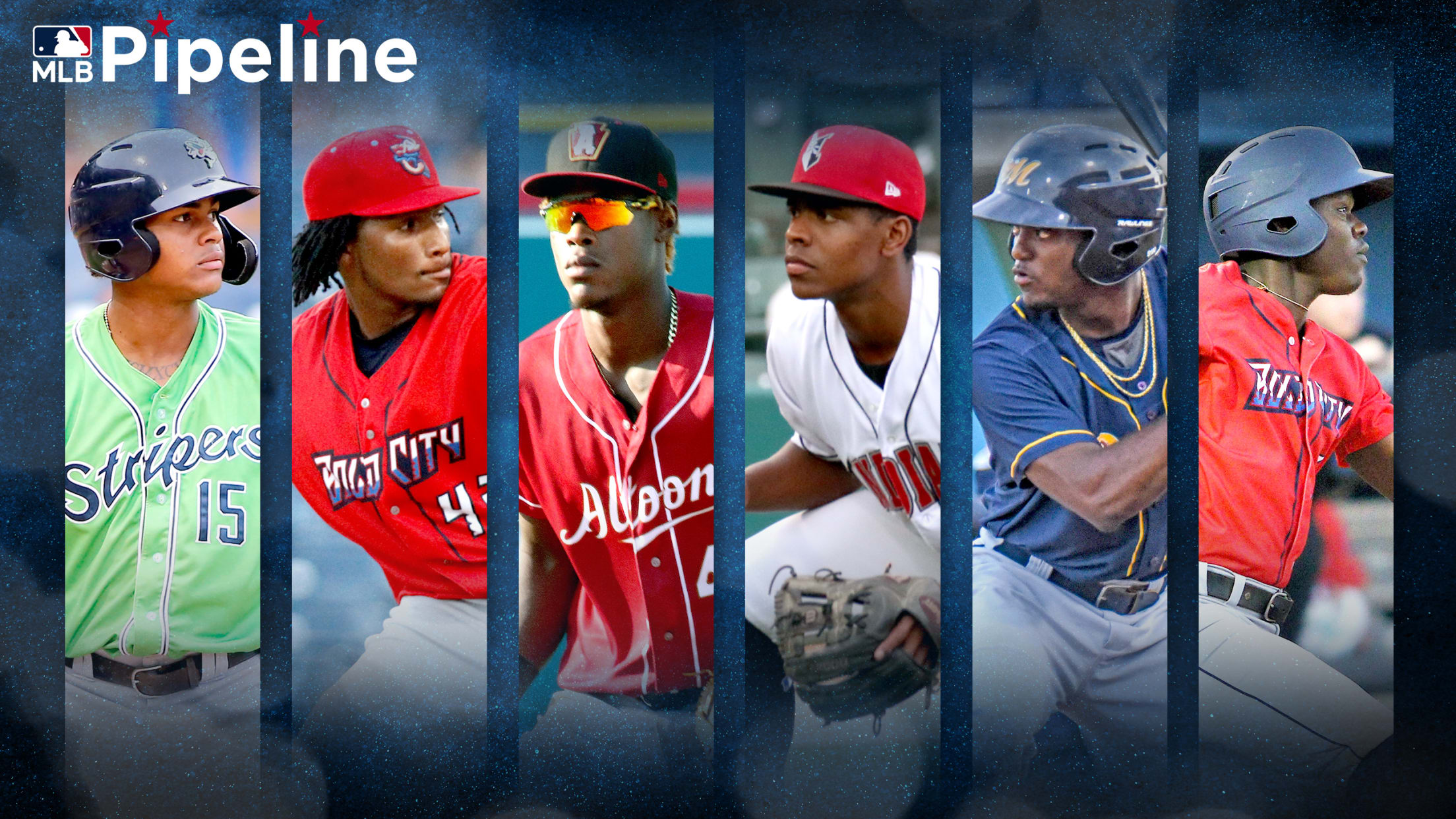 The decisions have been made and the rosters are set. All clubs had until Wednesday night to finalize their 40-man rosters, either adding prospects or leaving them exposed to the Rule 5 Draft. The majority of players on Top 30 lists were protected, but those that weren't will be eligible
Plenty of starting pitchers for Phils to pursue
Hitting coach still vacant as Davis remains with Mets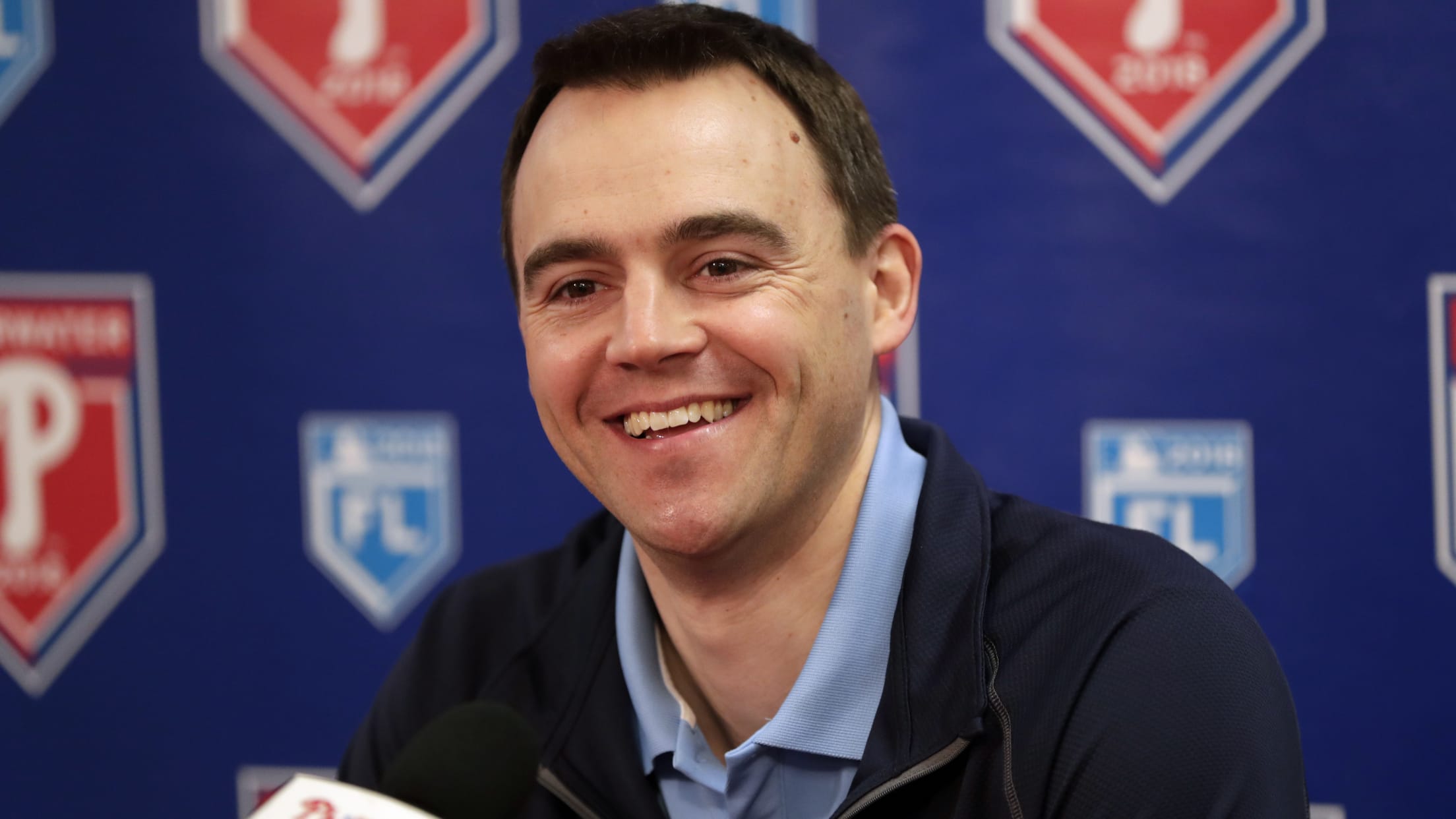 PHILADELPHIA -- The Phillies need to acquire at least one top-shelf starting pitcher this offseason. They probably need two. Phillies general manager Matt Klentak knows it, but he did not say it publicly this week at the General Managers Meetings at Scottsdale, Ariz. In fact, he said Wednesday that he
Phils ready to pay the price for right free agents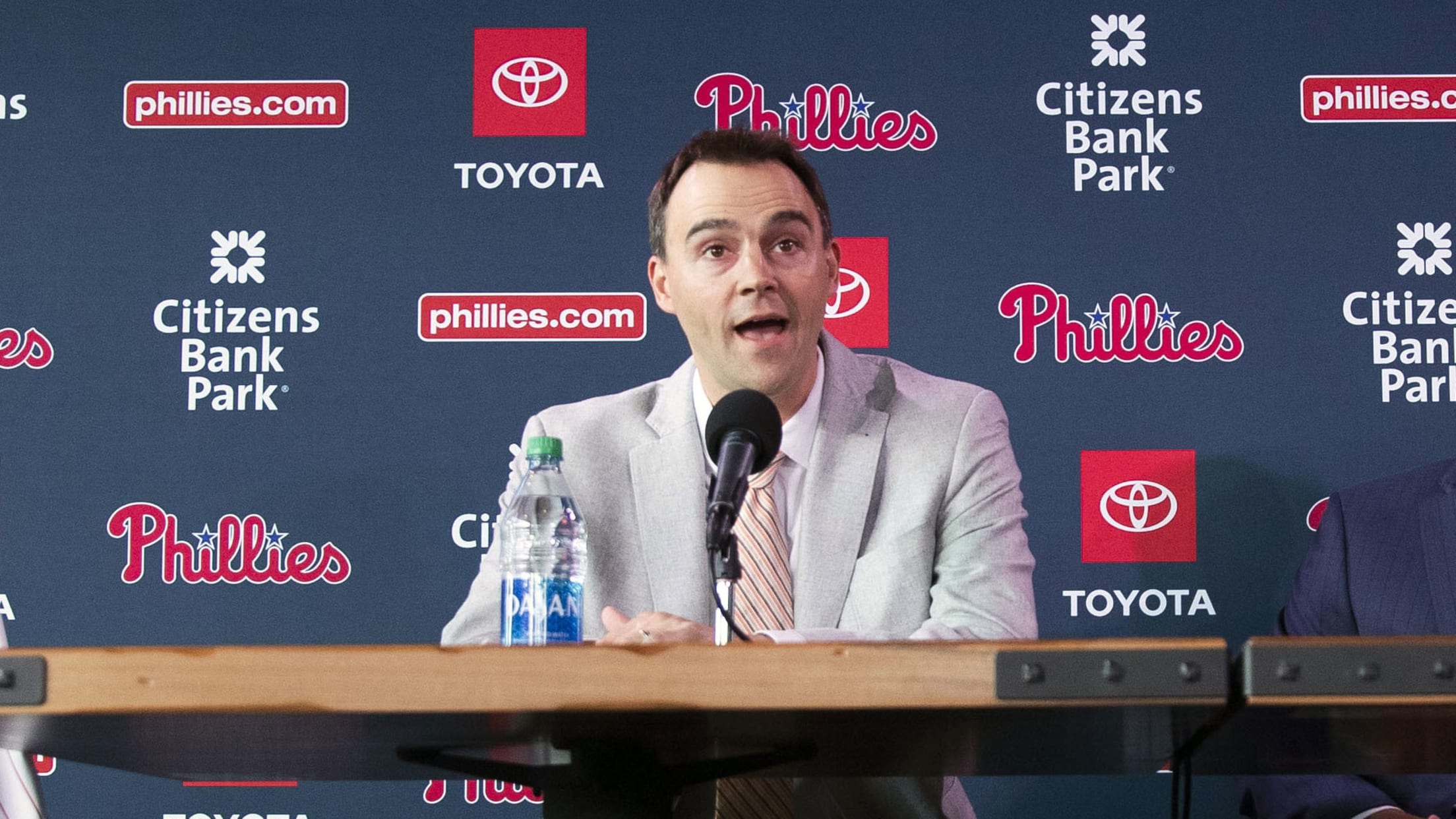 PHILADELPHIA -- It depends on the player, but the Phillies are willing to forfeit a Draft pick to sign a big-time free agent this offseason. Adding an impact player seems like a must, if they want to get to the postseason in 2020. GM Matt Klentak told reporters at the
The 33-year-old rook: Coste remains cult hero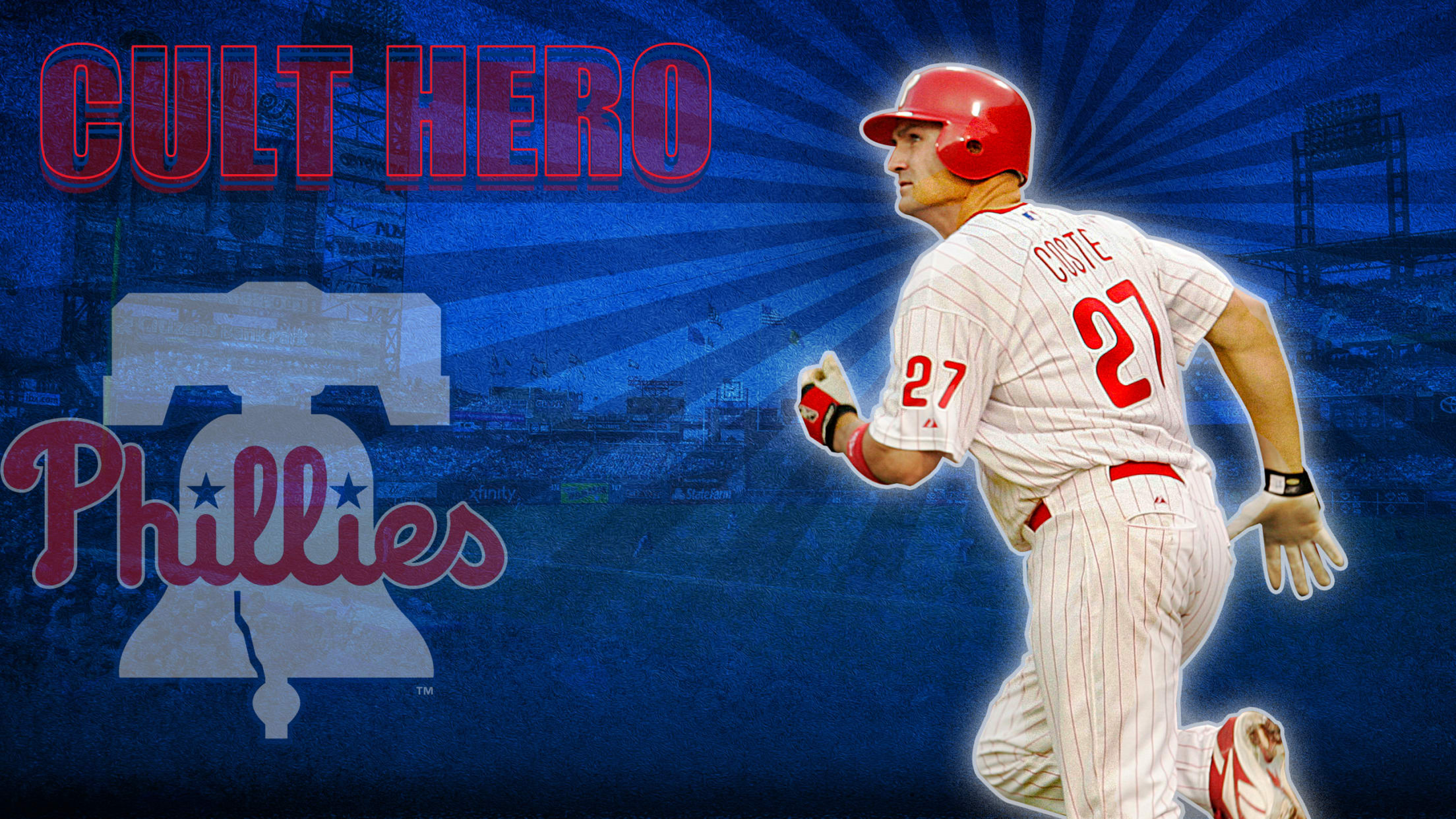 PHILADELPHIA -- Chris Coste's story still resonates in Philadelphia, more than 13 years after he singled to center field for the first big league hit of his career. Philly loves its underdogs. Haven't you heard? MLB.com continues its Cult Hero series with a look at Coste, who spent 11 full
Here's the best athlete in all 30 farm systems
Everyone loves an impressive showcase of athleticism on the baseball field. Whether it's Byron Buxton improbably running down a ball in center field, Yasiel Puig uncorking a jaw-dropping throw from right or Cody Bellinger launching a tape-measure home run on what should be an unhittable pitch, there are eye-opening feats
Here is 1 bounce-back candidate from each club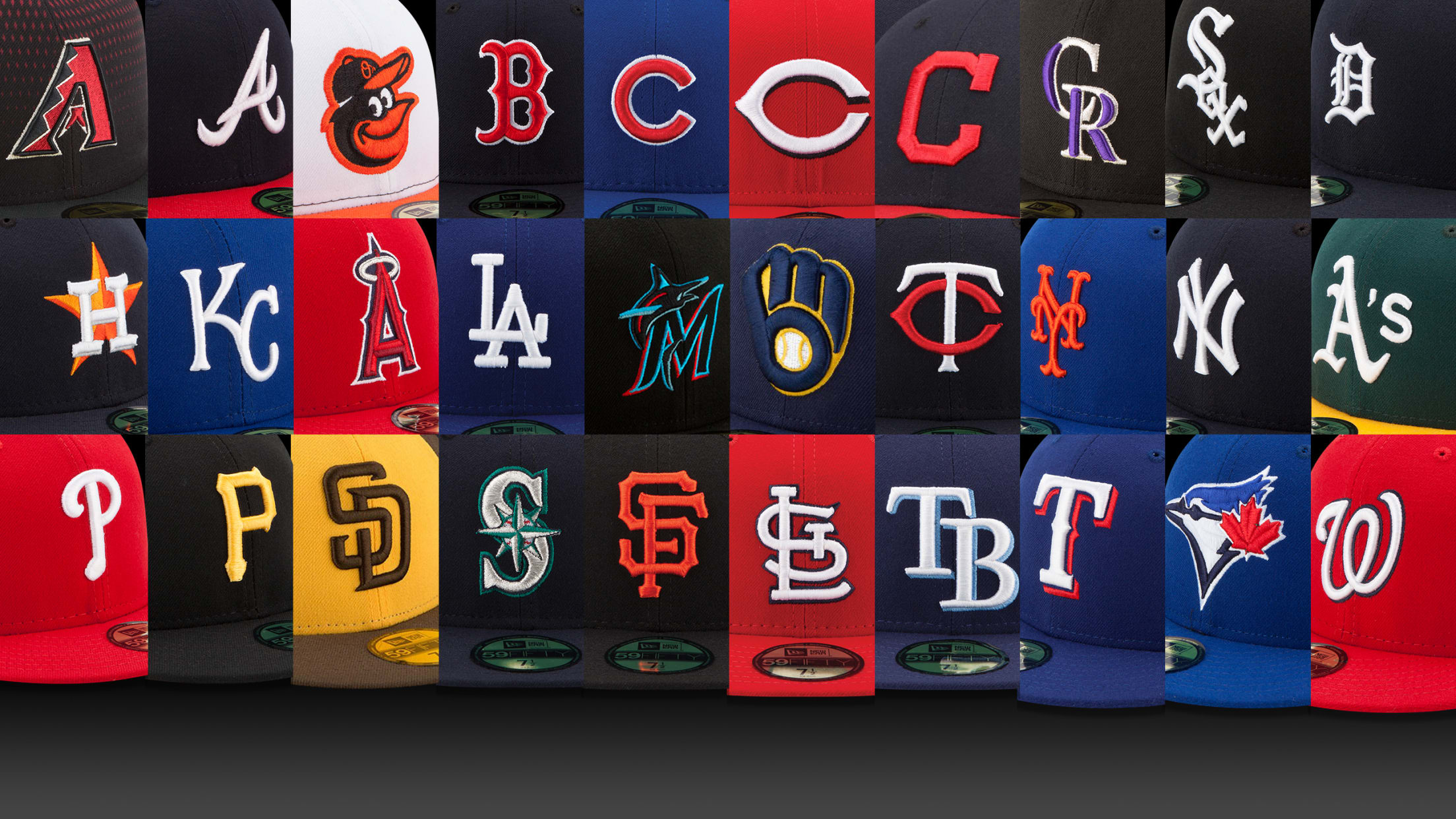 Bad years happen. Some of MLB's greatest players had a year that got away from them, a year in which they were plagued with injuries, had off-field issues or just never quite got it going. (Remember when Justin Verlander led the American League in earned runs allowed in 2014?) It
Harper headlines Top 10 Phillies moments of '19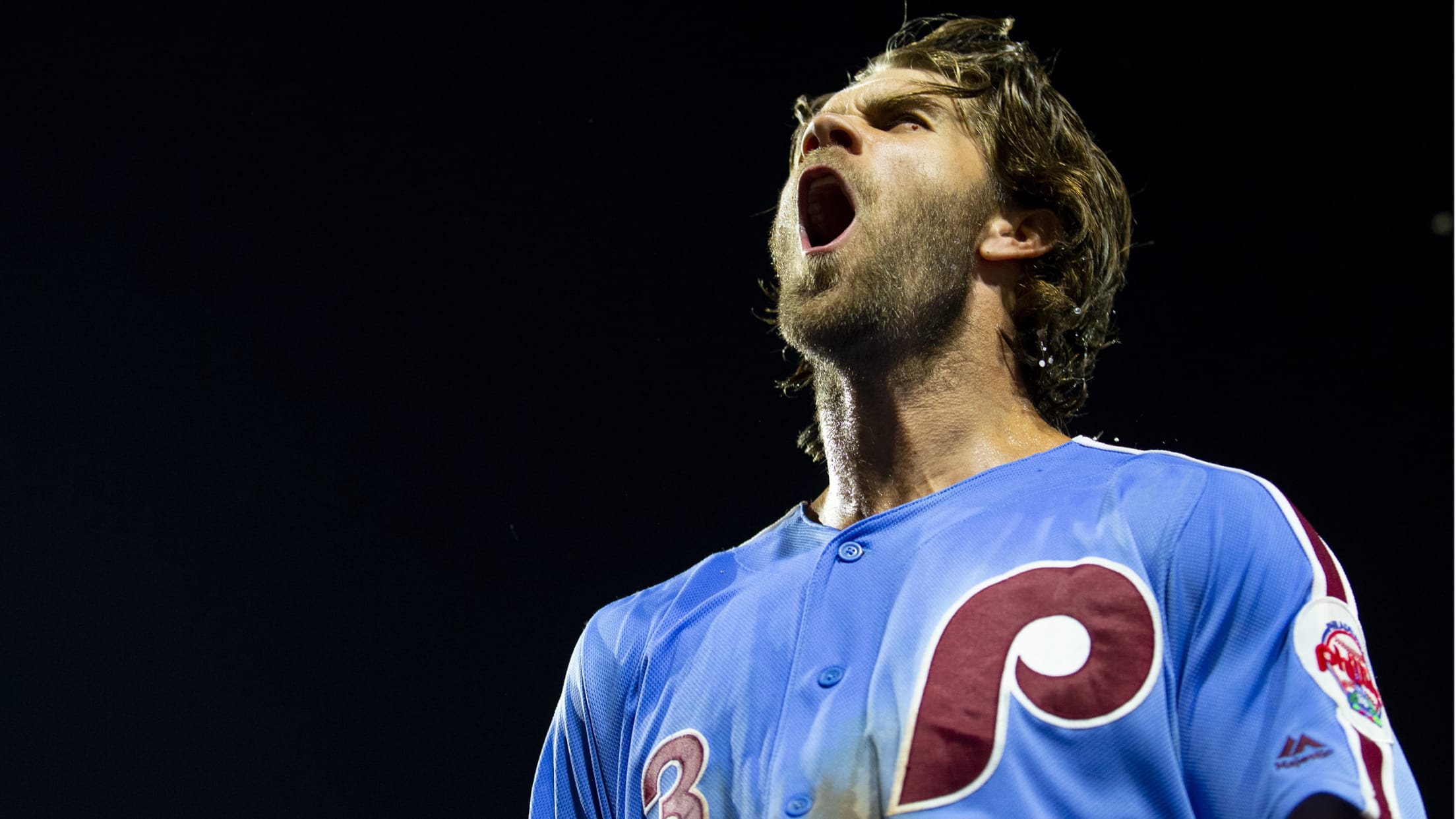 PHILADELPHIA -- The Phillies entered 2019 with postseason expectations, but they fell short following a promising first two months of the season. Maybe next year -- but the Phils still had their moments, many of them thanks to Bryce Harper. Here is a look back at the top 10 moments
These are your 2019 Silver Slugger winners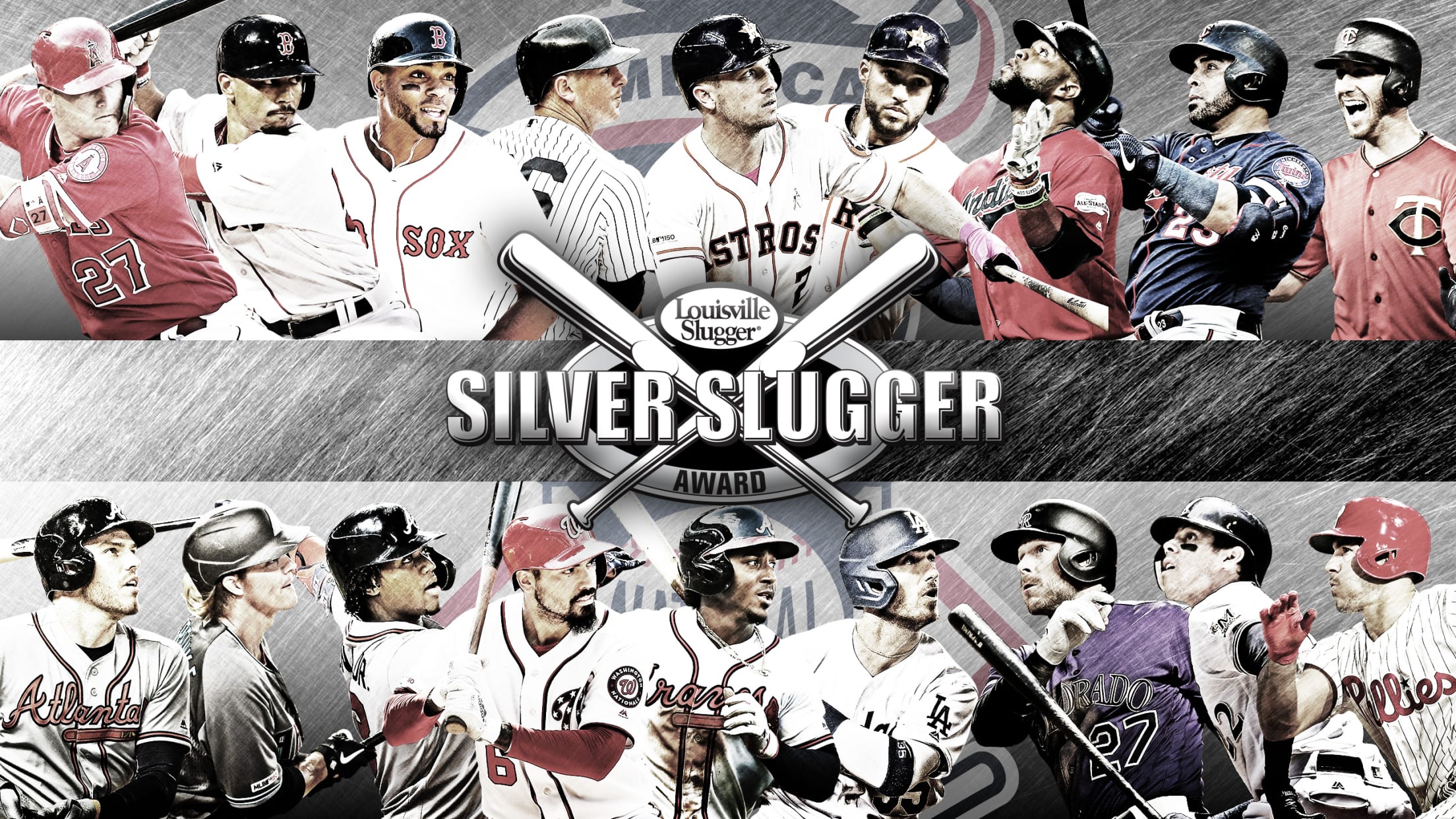 The American League and National League Silver Slugger Awards were announced Thursday, and eight hitters were bestowed with the honor for the first time in their careers, underscoring the incredible young talent in the game today. On the other end of the spectrum, Mike Trout won for the seventh time
Phillies name Juan Castro infield coach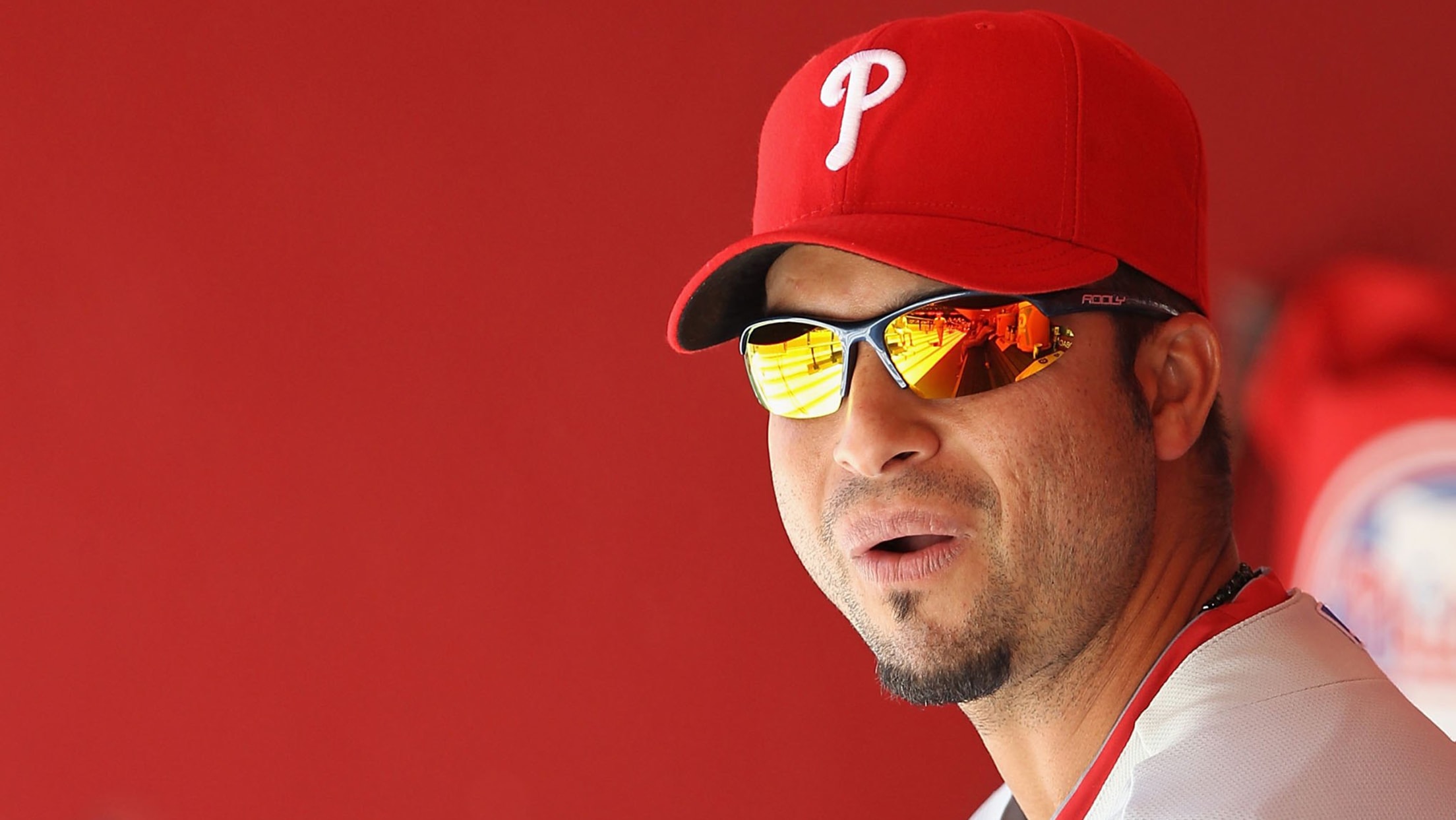 PHILADELPHIA -- Juan Castro made the final out to complete Roy Halladay's perfect game in May 2010, catching a ground ball to his left, spinning and throwing to Ryan Howard at first base at Sun Life Stadium in Miami. On Friday, the Phillies announced Castro was hired to be manager
Hamels on Philly return: Ball's in team's court
First-time free agent open to 1-year deal with a postseason-level club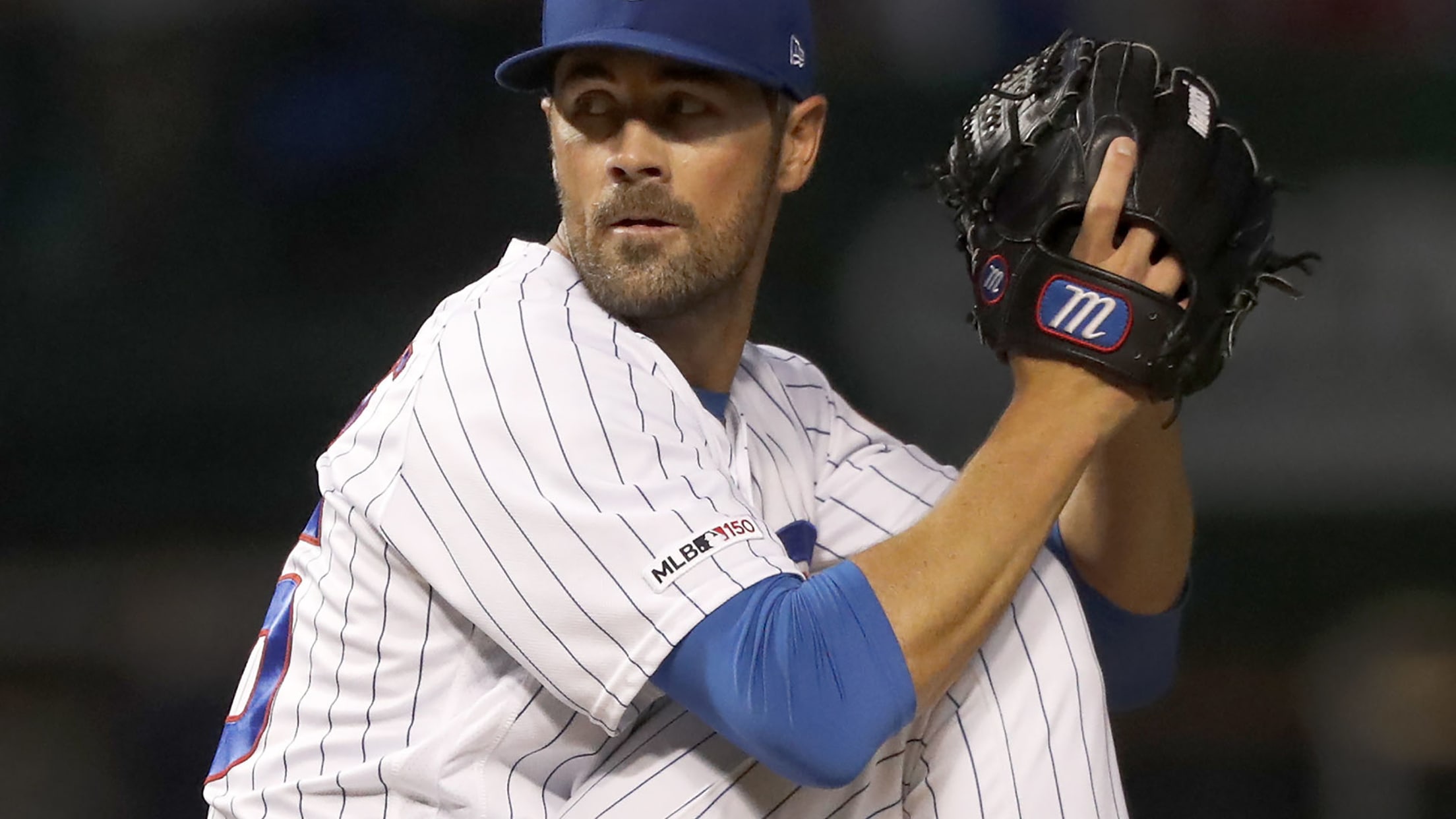 PHILADELPHIA -- The Phillies need starting pitchers and Cole Hamels needs a job. It sure seems like an obvious fit.
Offseason checklist: Phillies' needs and moves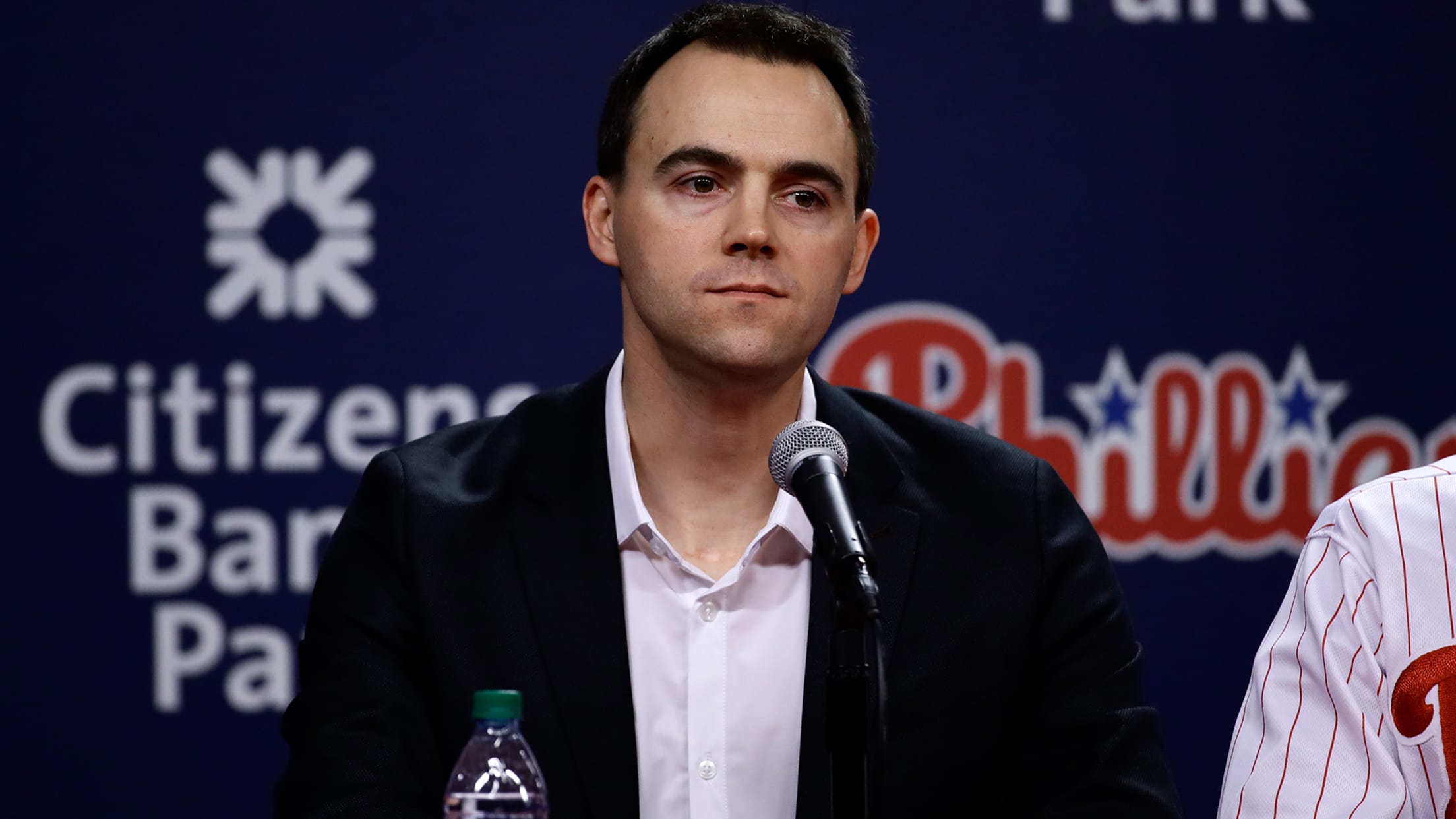 PHILADELPHIA -- The pressure is on the Phillies in 2020. They not only need to win, they need to make the postseason. They fell short in 2018 (80-82) and '19 (81-81). Two consecutive late-season collapses cost former manager Gabe Kapler his job. New manager Joe Girardi will be tasked with
Breaking down Realmuto's first year with Phils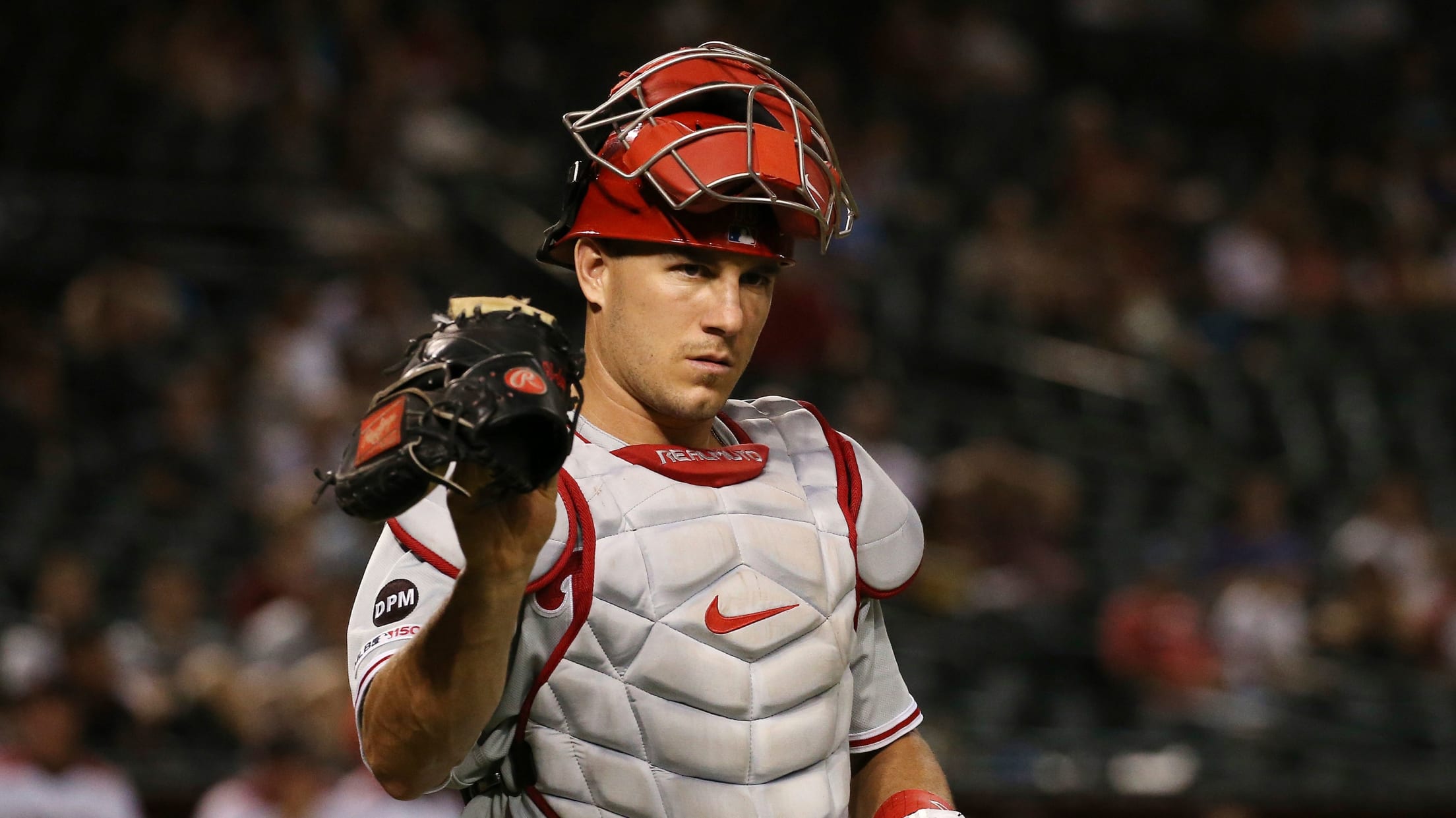 PHILADELPHIA -- J.T. Realmuto's first season with the Phillies was a success, which is why the club is expected to sign the 28-year-old catcher to a multiyear contract extension before next season. Realmuto, who is currently set to hit free agency after next season, batted .275 with 25 home runs,
Predicting the Phillies' 2020 Opening Day roster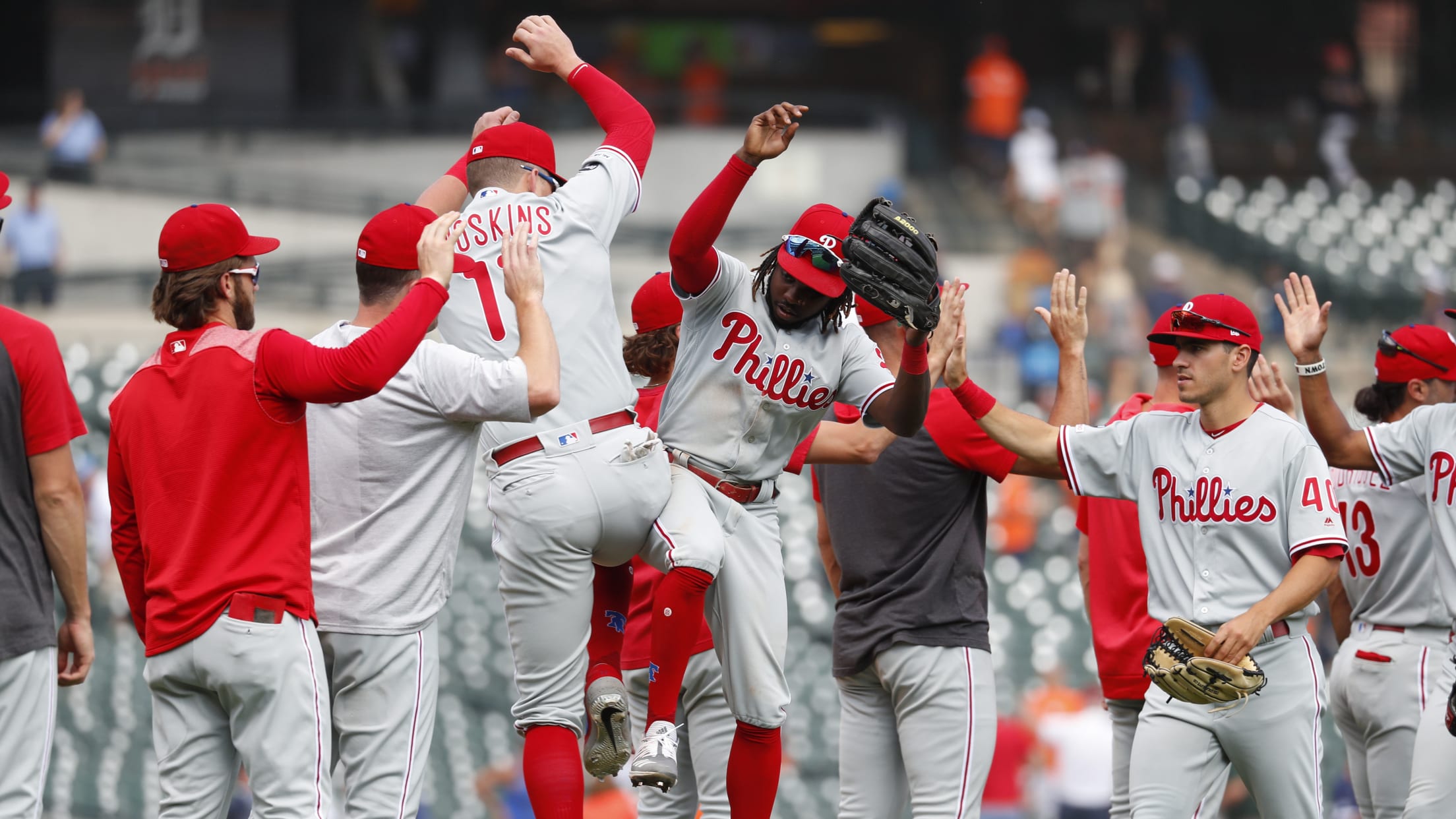 PHILADELPHIA -- Did you watch the World Series? If you did, you watched the Nationals and Astros stack a couple of awesome rotations against each other in a thrilling seven-game series. Max Scherzer, Gerrit Cole, Stephen Strasburg, Justin Verlander, Patrick Corbin and Zack Greinke each pitched in the Fall Classic.
Predicting 1 future MVP from each team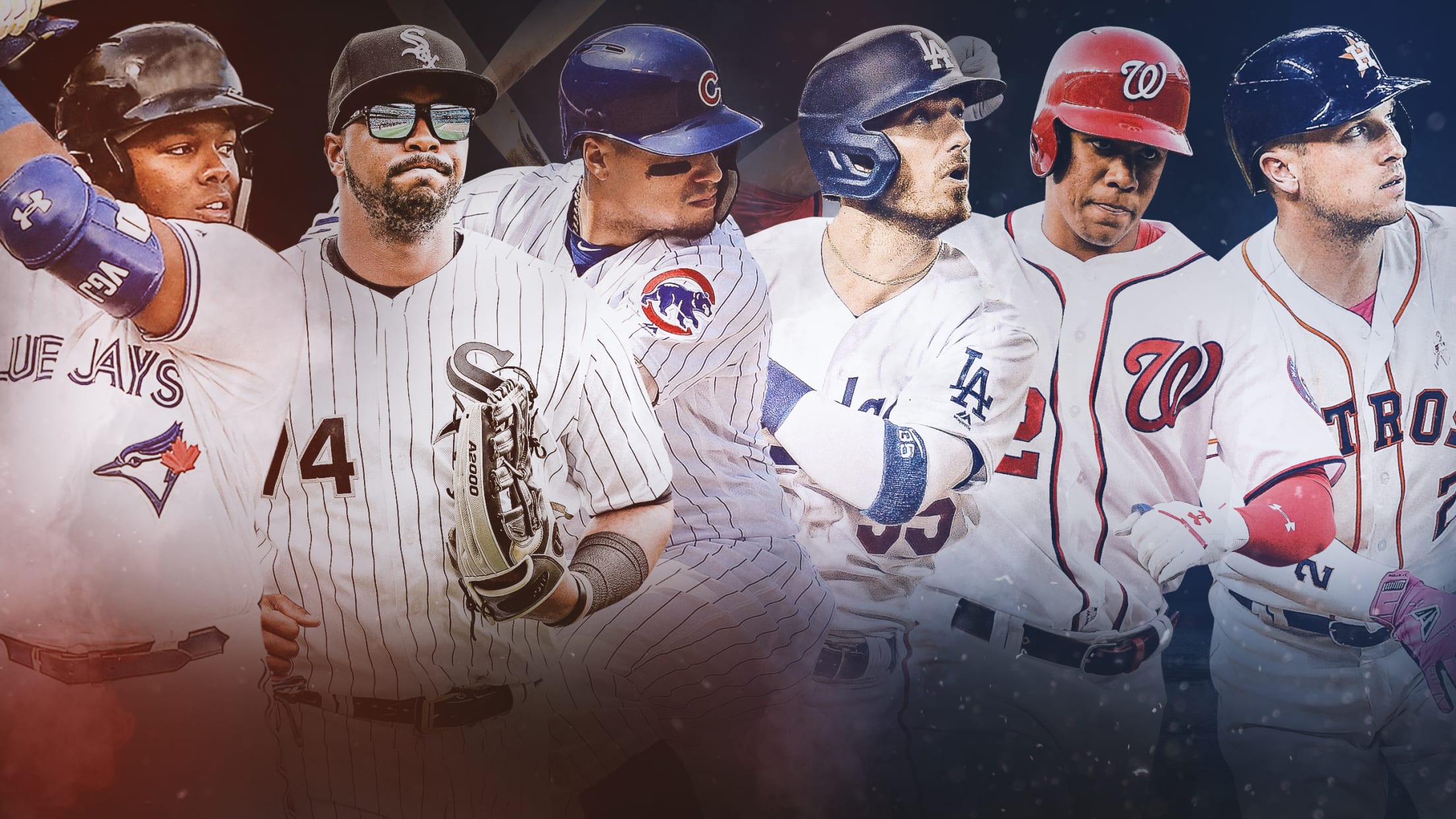 On Thursday, we will find out the MVPs in the National League and the American League. When you win an MVP, you instantly go down in your team's history. (Sorry D-backs, Rays and Mets: You still haven't had an MVP.) It's something both you and your franchise will have forever.
Inbox: Will Phillies be aggressive this winter?
Beat reporter Todd Zolecki answers questions from Phillies fans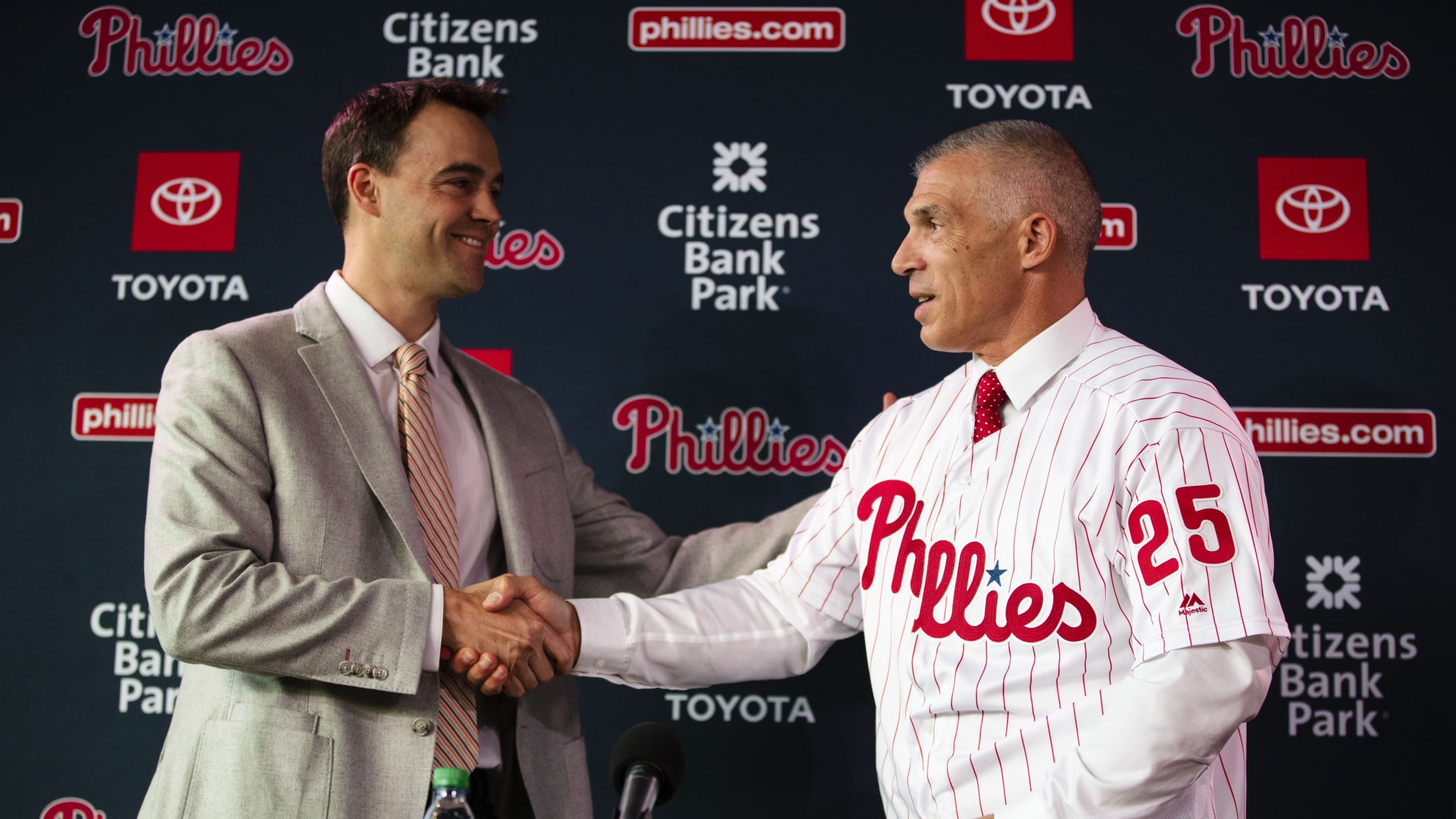 How much are the Phillies prepared to spend in the offseason? -- @HeyAmyHugg Do you think the Phils are going to be aggressive this offseason? -- @DanielR35575415 For years, everybody pointed to the 2018-19 offseason because it included Bryce Harper and Manny Machado, but the '19-20 offseason is every bit
Phils decline Hughes, Neshek, Vargas' options
Arrieta exercises $20 million player option for 2020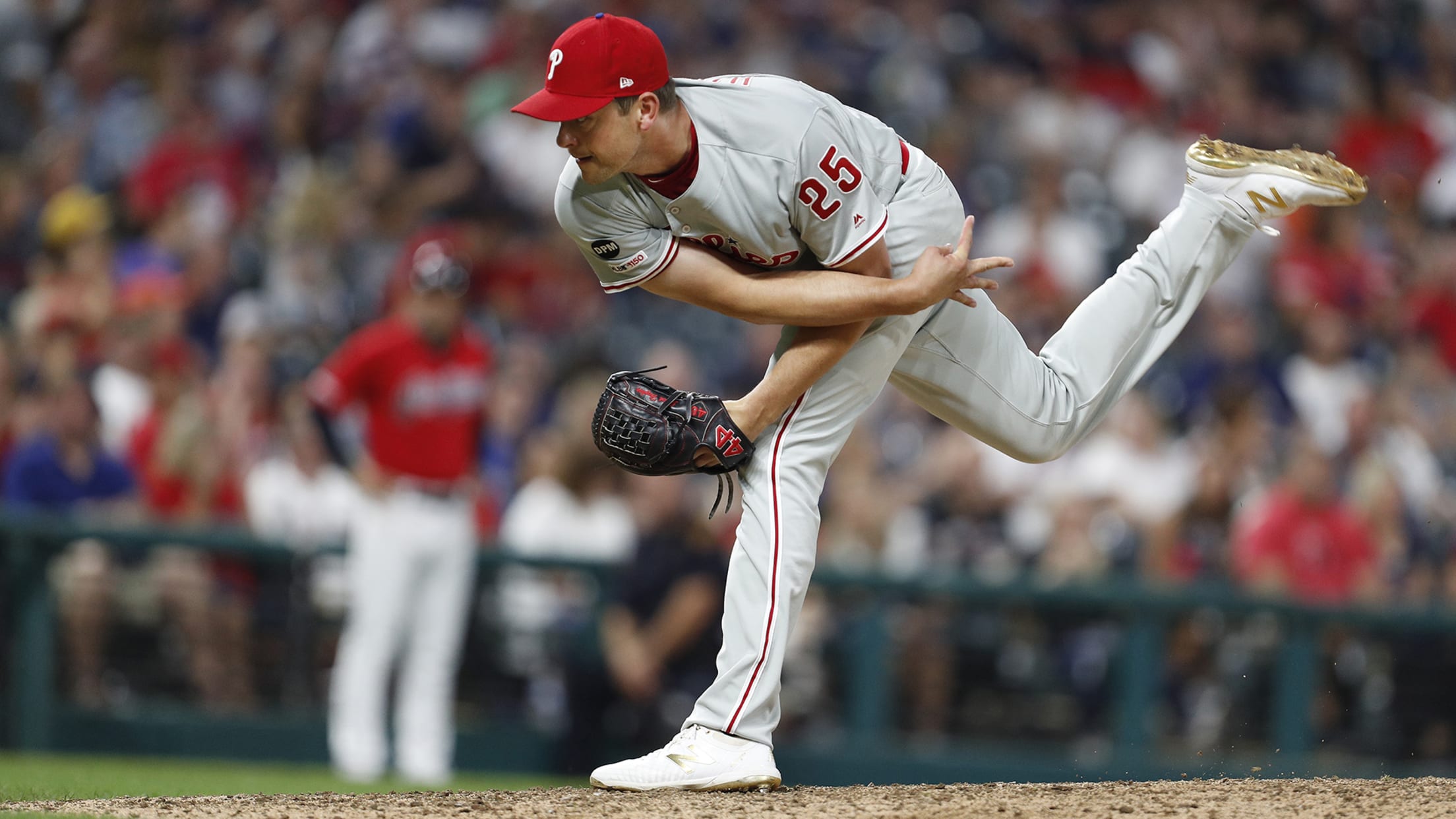 PHILADELPHIA -- The Phillies trimmed their 40-man roster to 35 players with a series of moves they announced Monday. They declined team options for right-handers Jared Hughes ($250,000 buyout) and Pat Neshek ($750,000 buyout) and left-hander Jason Vargas ($2 million buyout). Right-hander Jake Arrieta exercised his $20 million player option
Realmuto wins his first Gold Glove Award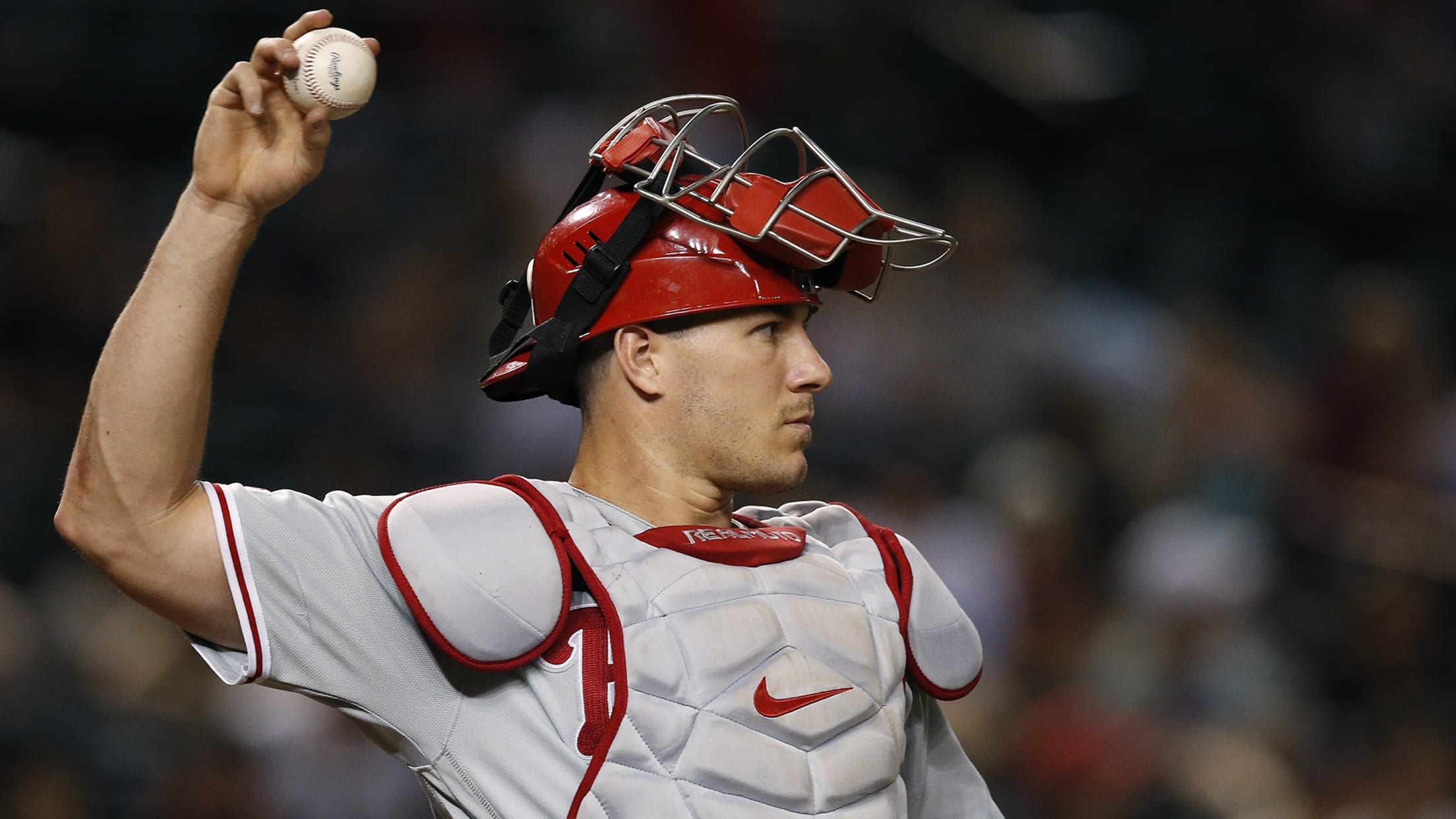 PHILADELPHIA -- J.T. Realmuto's strong right arm earned him his first Gold Glove. Rawlings announced Sunday night that Realmuto won the National League's Gold Glove at catcher. He edged Cardinals catcher Yadier Molina and Padres catcher Austin Hedges to become the first Phillies catcher to win a Gold Glove since