Road woes linger as Nola outdueled by Ynoa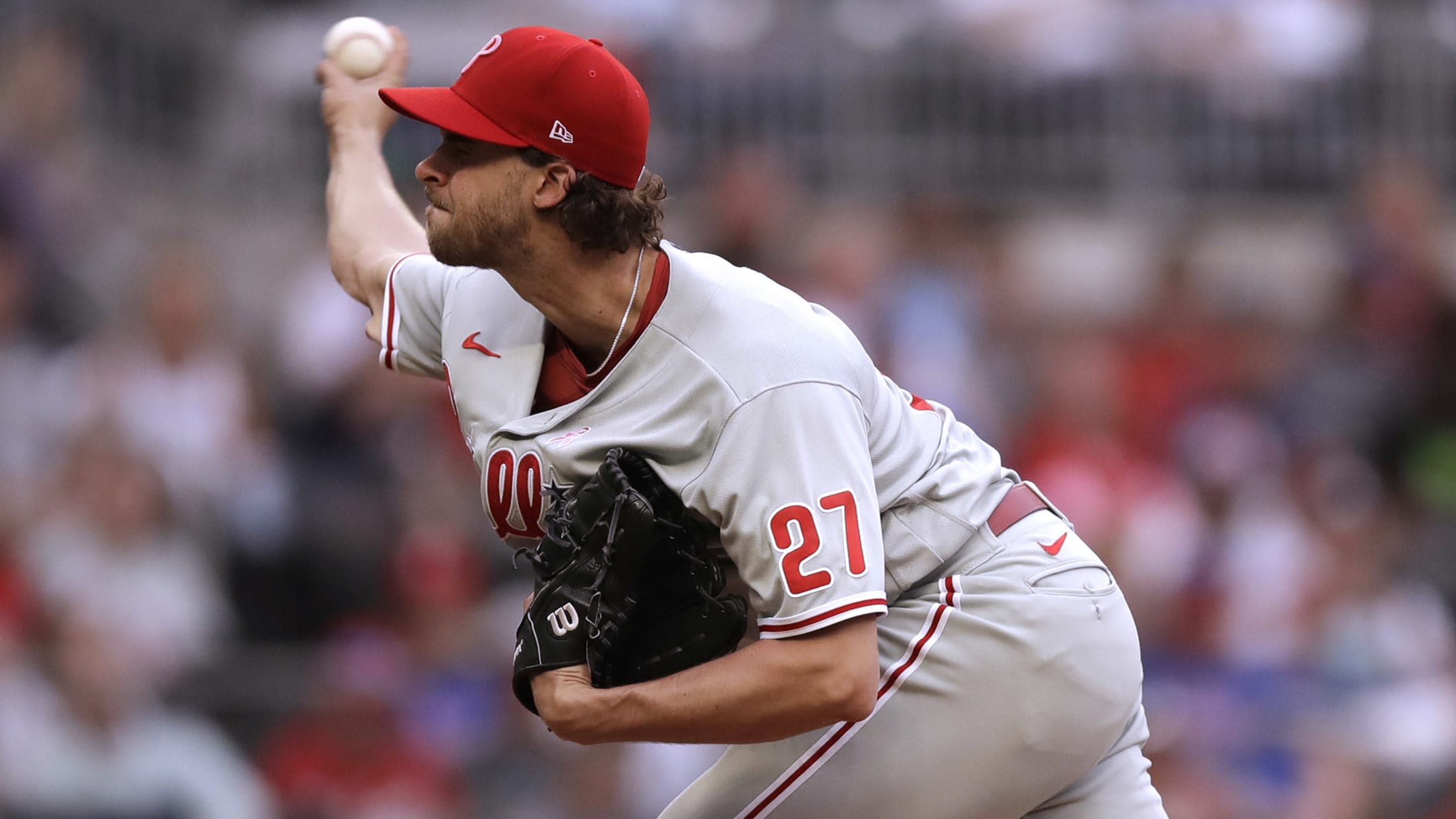 Joe Girardi did not sound as dejected as he could have been following Saturday night's 12-inning loss to the Braves at Truist Park. The Phillies blew a two-run lead in the ninth, a one-run lead in the 11th and a three-run lead in the 12th. They blew a shot at
Notes: Segura, Hoskins switch in order; Neris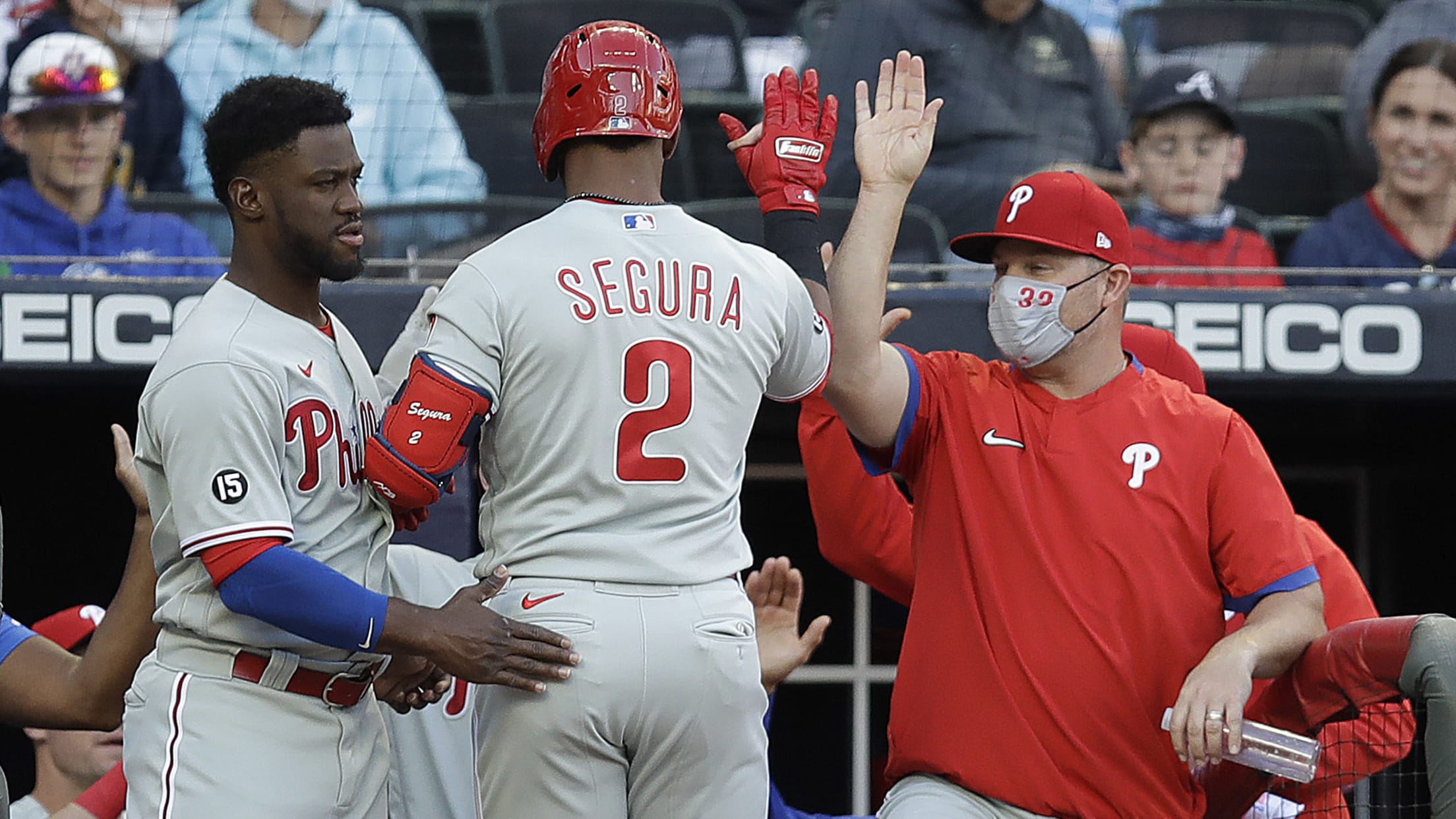 Joe Girardi is trying something different with the Phillies' lineup. He flipped Rhys Hoskins and Jean Segura in the No. 2 and 7 spots, respectively, before Sunday night's series finale against the Braves at Truist Park in Atlanta. Hoskins hit seventh when he made his big league debut on Aug.
Stat of the Day: May 9, 2021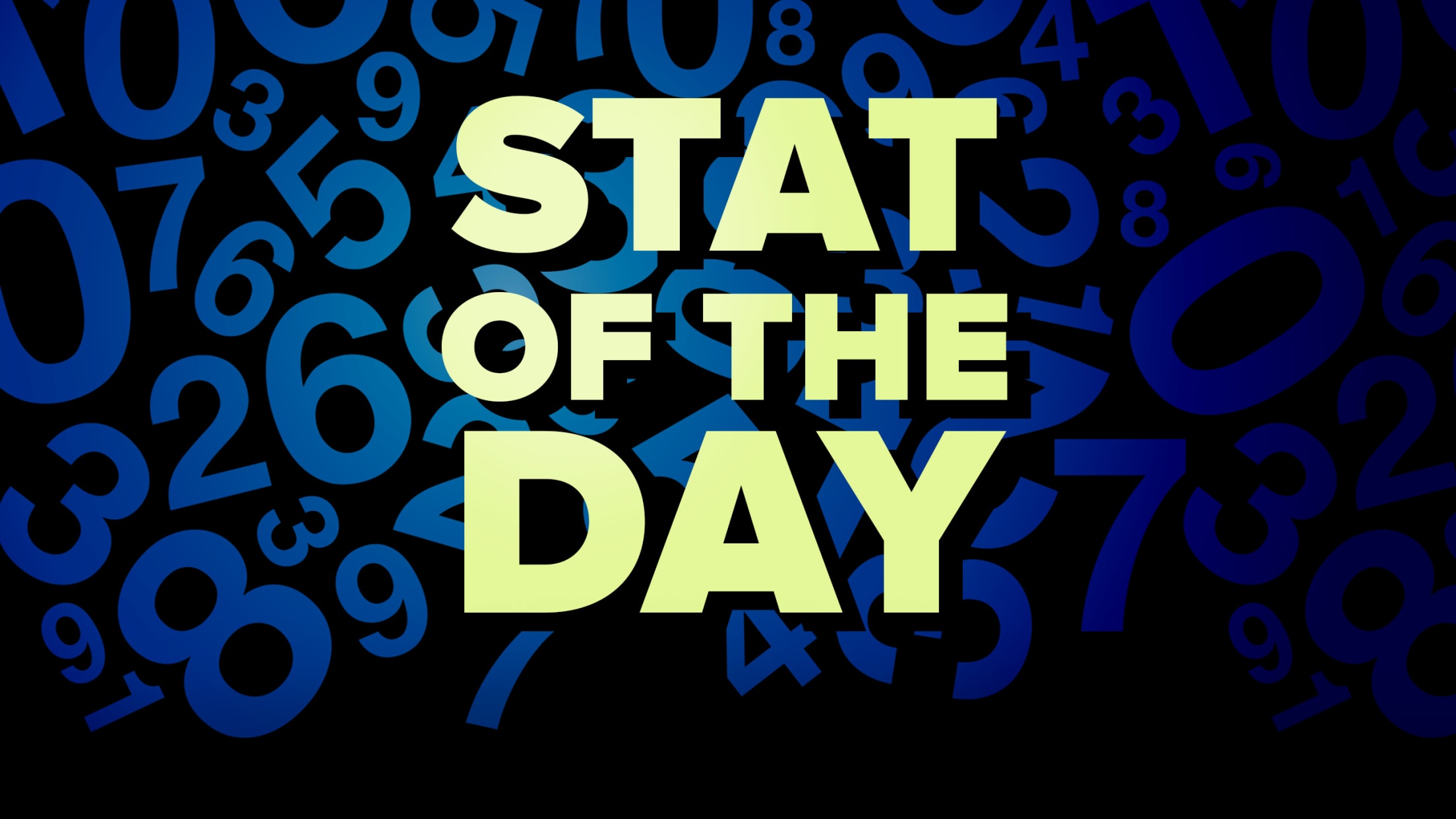 MLB.com is keeping track of a Stat of the Day for the Phillies this season, highlighting a unique, interesting or fun nugget from each game.
Win streak ends with wild loss in extras
Héctor Neris called this an emotional loss. He could have called it frustrating, maddening and unbelievable, too. It all fit. After everything broke the Phillies' way this week, they blew a two-run lead in the ninth inning, a one-run lead in the 11th and a three-run lead in the 12th
Llovera makes Prospect Team of the Week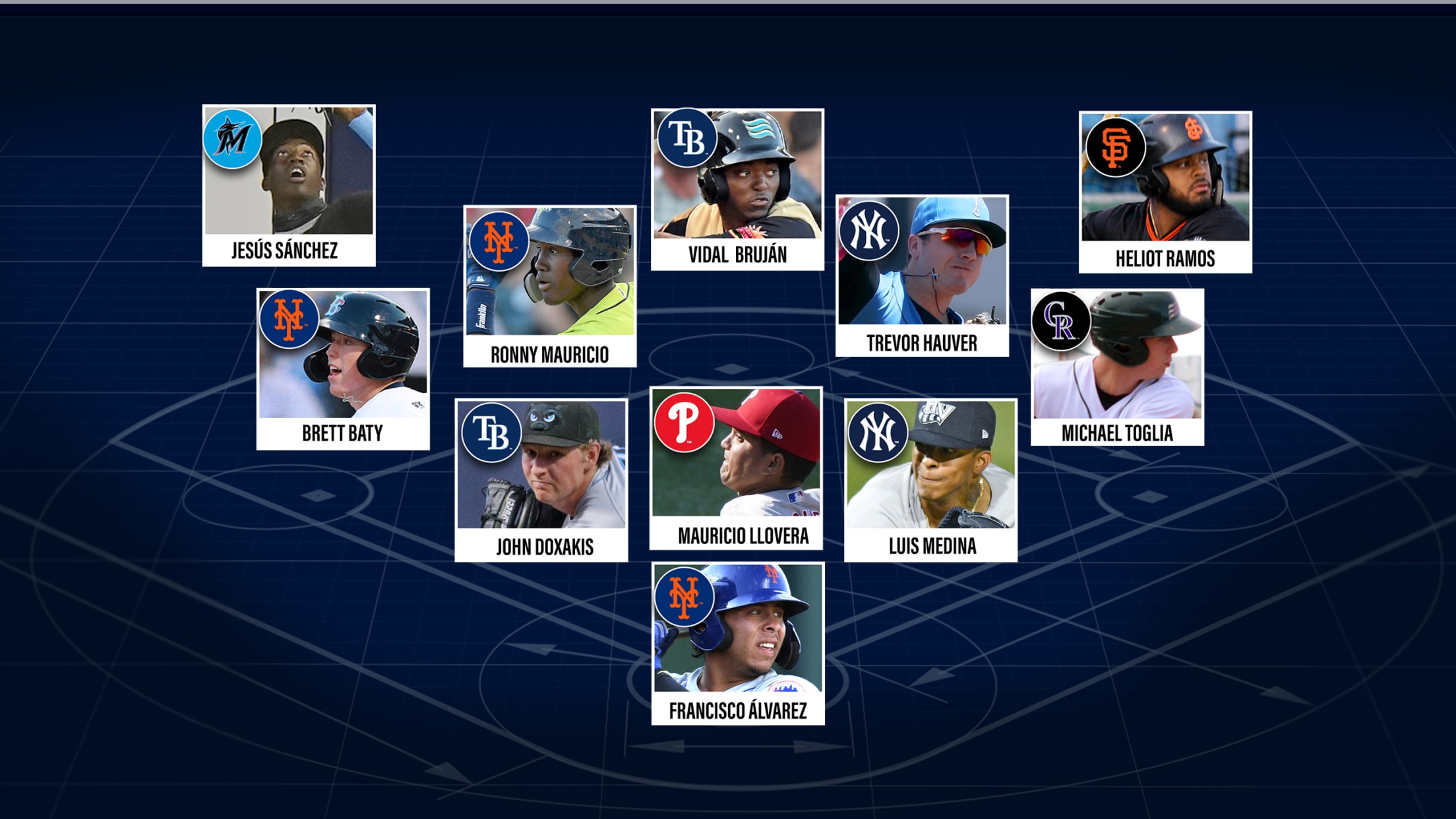 MLB Pipeline's Prospect Team of the Week honors the best performances in the Minors from the previous seven days. Any player on an organization's Top 30 Prospects list or on our Prospect Watch is eligible. The return of Minor League Baseball means the return of Prospect Team of the Week.
Notes: Herrera's surge; Hoskins gets a day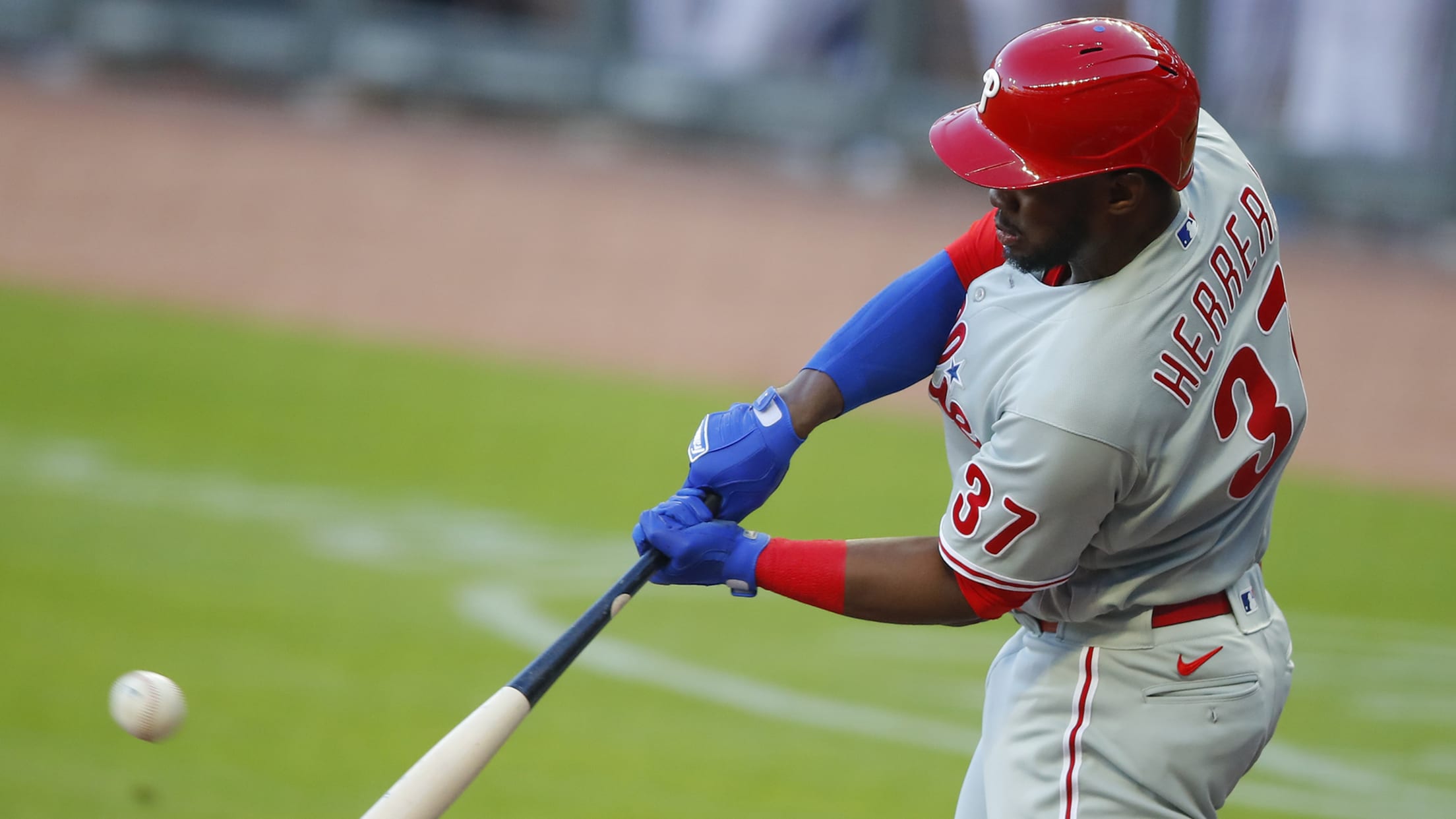 Odúbel Herrera said he did not know if he hit a home run Friday night at Truist Park. He just knew he hit a ball hard to right-center field. So, instinctively, he flipped his bat. "That's automatic," Herrera said. "I hit the ball hard. I don't know, I just threw
Phillies Vault: Lee's sneaky pick-off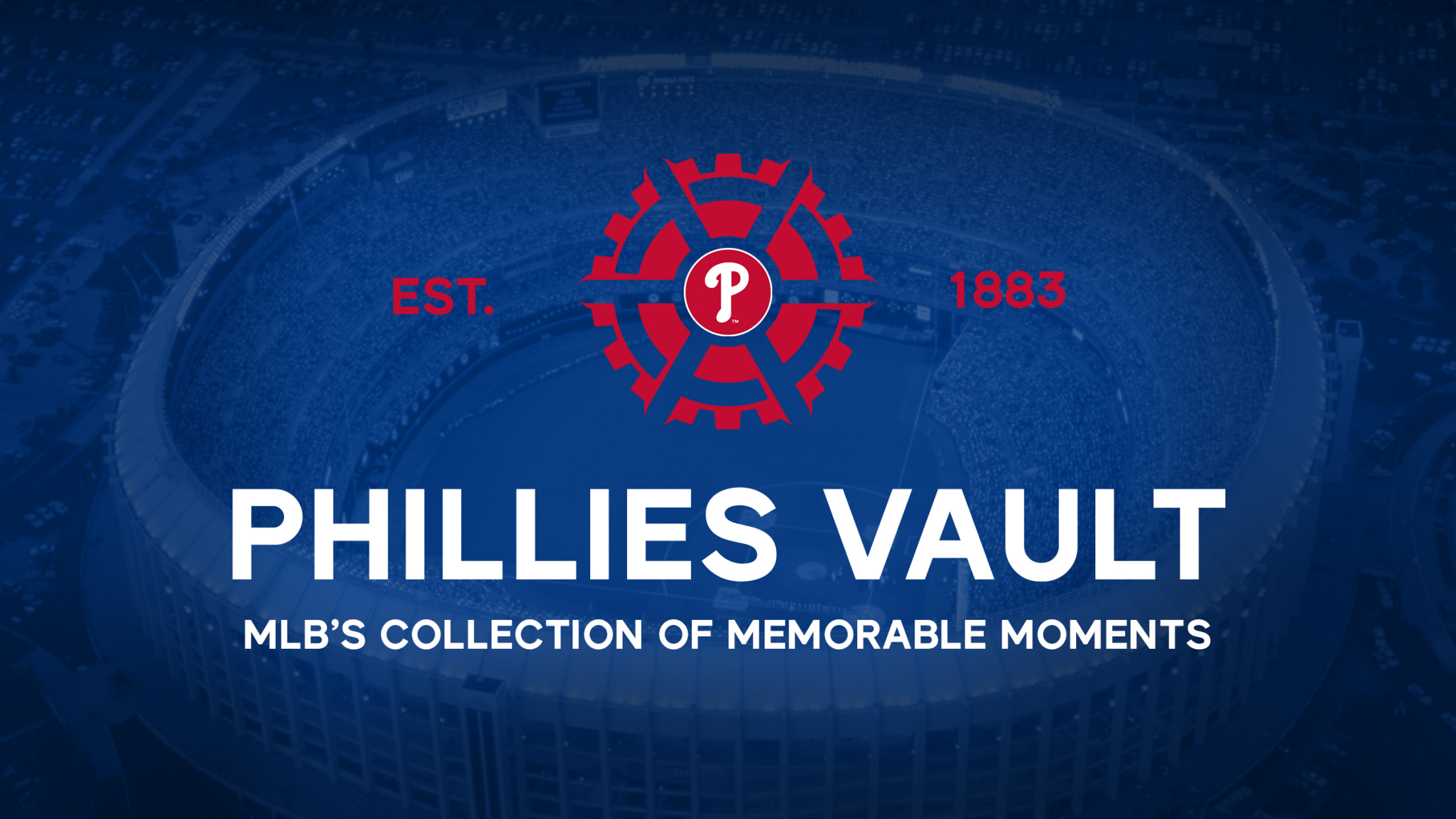 MLB.com is digging back into its massive video vault to uncover classic plays that you have loved, forgotten about or, perhaps, are discovering for the very first time. Watch these moments and many, many more on the MLB Vault YouTube page.
Phils could be 'scary' if lineup clicks like this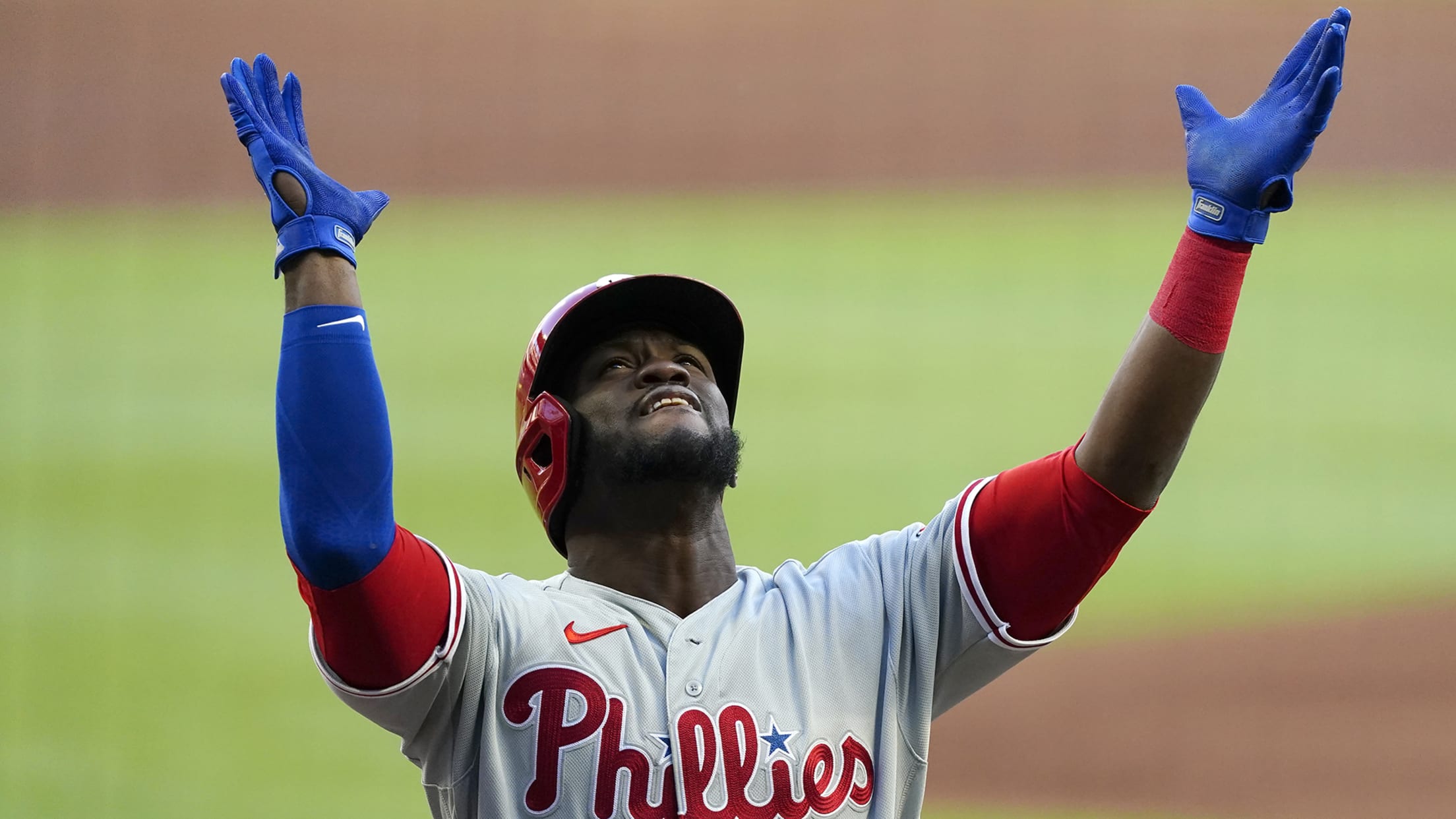 Rhys Hoskins struck out twice in the first inning on Friday night -- and he still managed to score a run in the frame. That's just the kind of night it was for the Phillies. • Box score Zach Eflin ran the bases before even throwing his first pitch, and
Wheeler shuts out Crew for Phillies sweep
Right-hander faces minimum through 8, felt fine during 118-pitch outing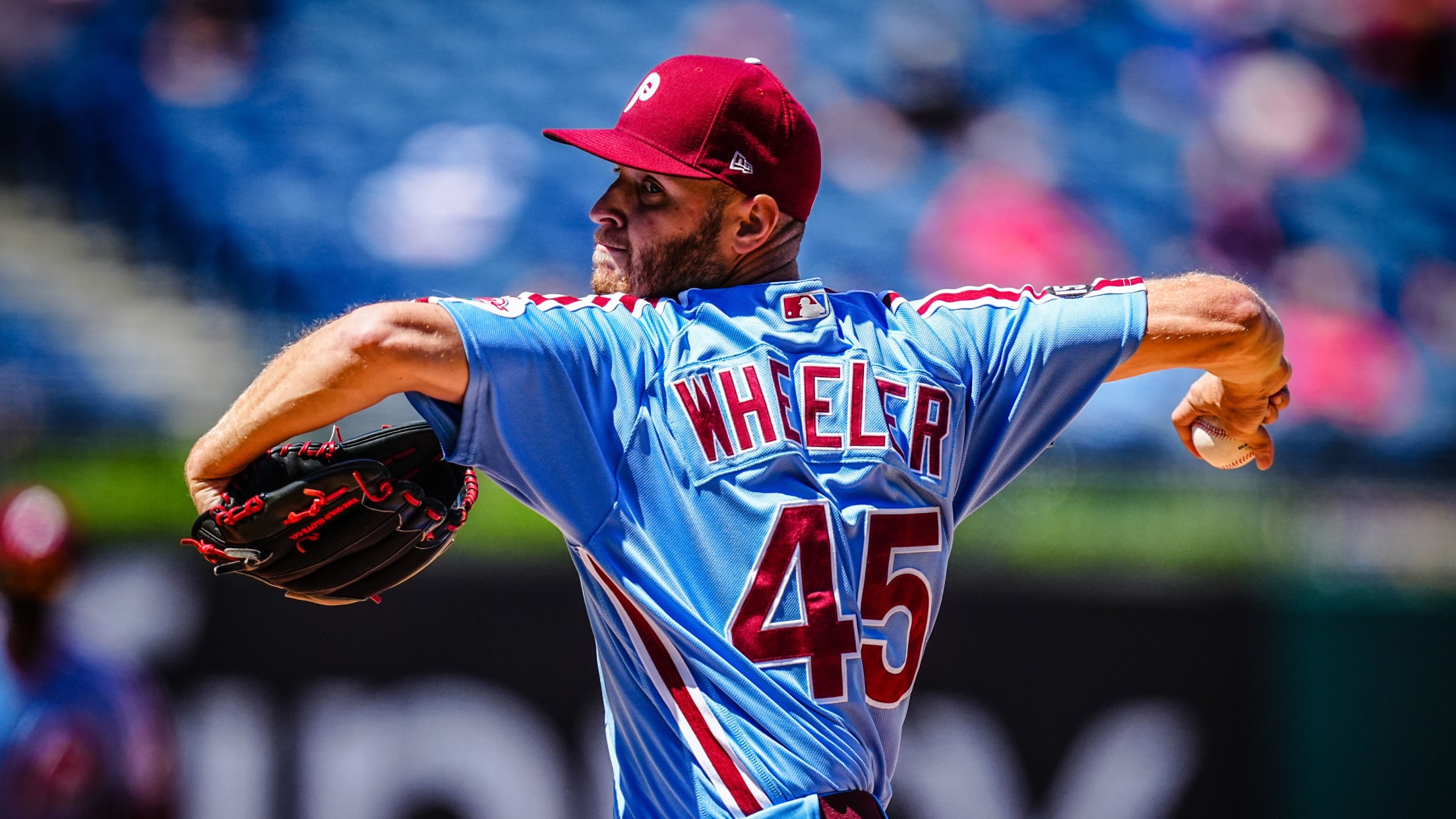 PHILADELPHIA -- No Major League pitcher has turned in more outings of at least seven innings than Zack Wheeler since he joined the Phillies last season -- but it had been nearly seven years since he finished what he started on his own. That changed on Thursday afternoon, when Wheeler
Bradley aims to rejoin Phils after road trip
Reliever slated to throw bullpen sessions at Triple-A; Romero lands on IL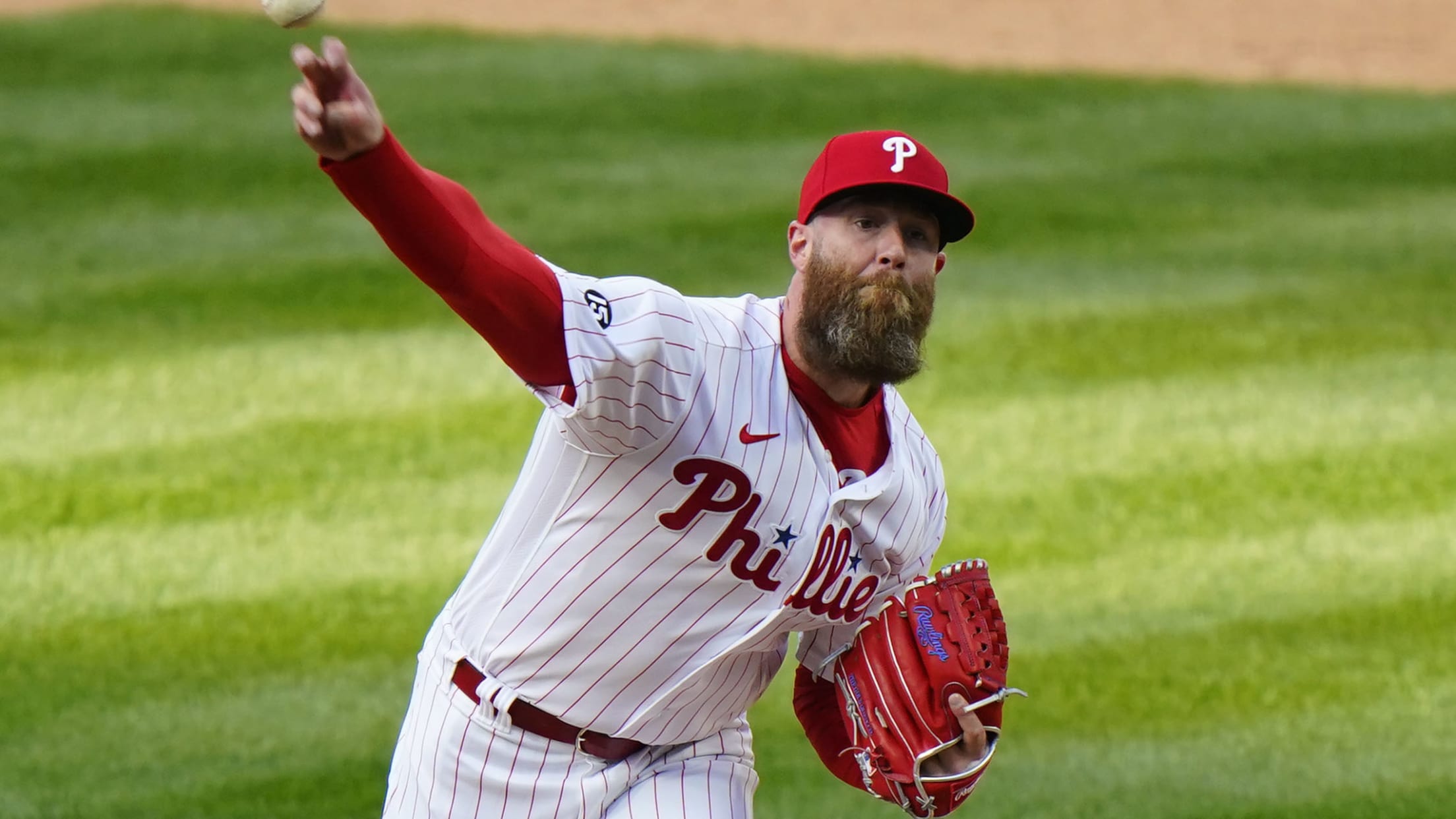 PHILADELPHIA -- Archie Bradley is beginning to ramp up in his rehab, with the hope of rejoining the Phillies following their upcoming nine-game road trip. The right-handed reliever, sidelined since April 11 with a strained left oblique, plans to head to Triple-A Lehigh Valley in Allentown, Pa., when the Phils
1 bold prospect prediction for every team
Wander in the bigs this month? Our experts can see it happening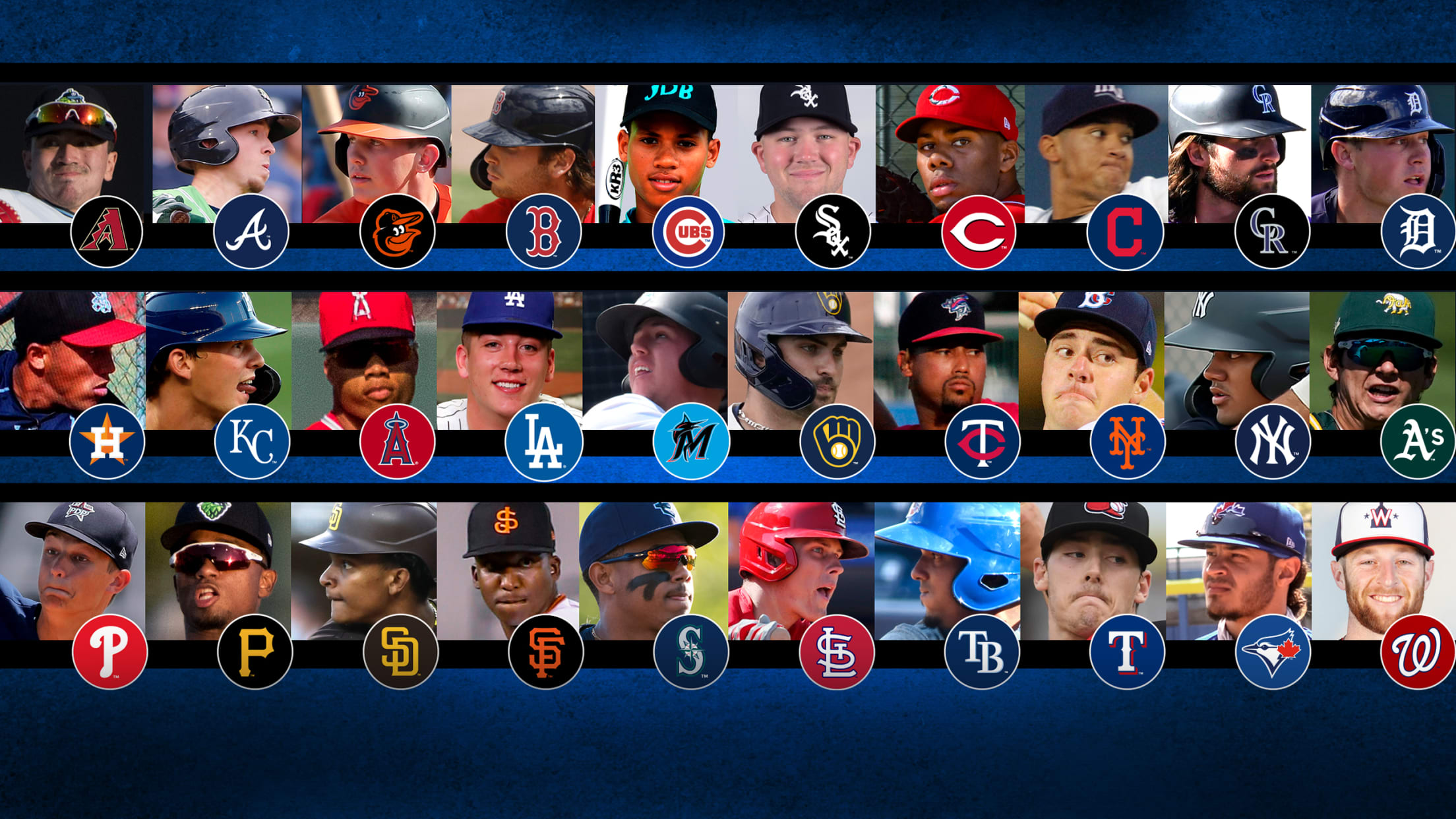 Covering prospects is a predictive business. Ranking players and talking to the folks whose job it is to project what they'll become, namely scouts and player development staff, is really all about prognostication. So we're not really going too far out of our comfort zone this week by providing a
Classic Phillies card: 1980 Schmidt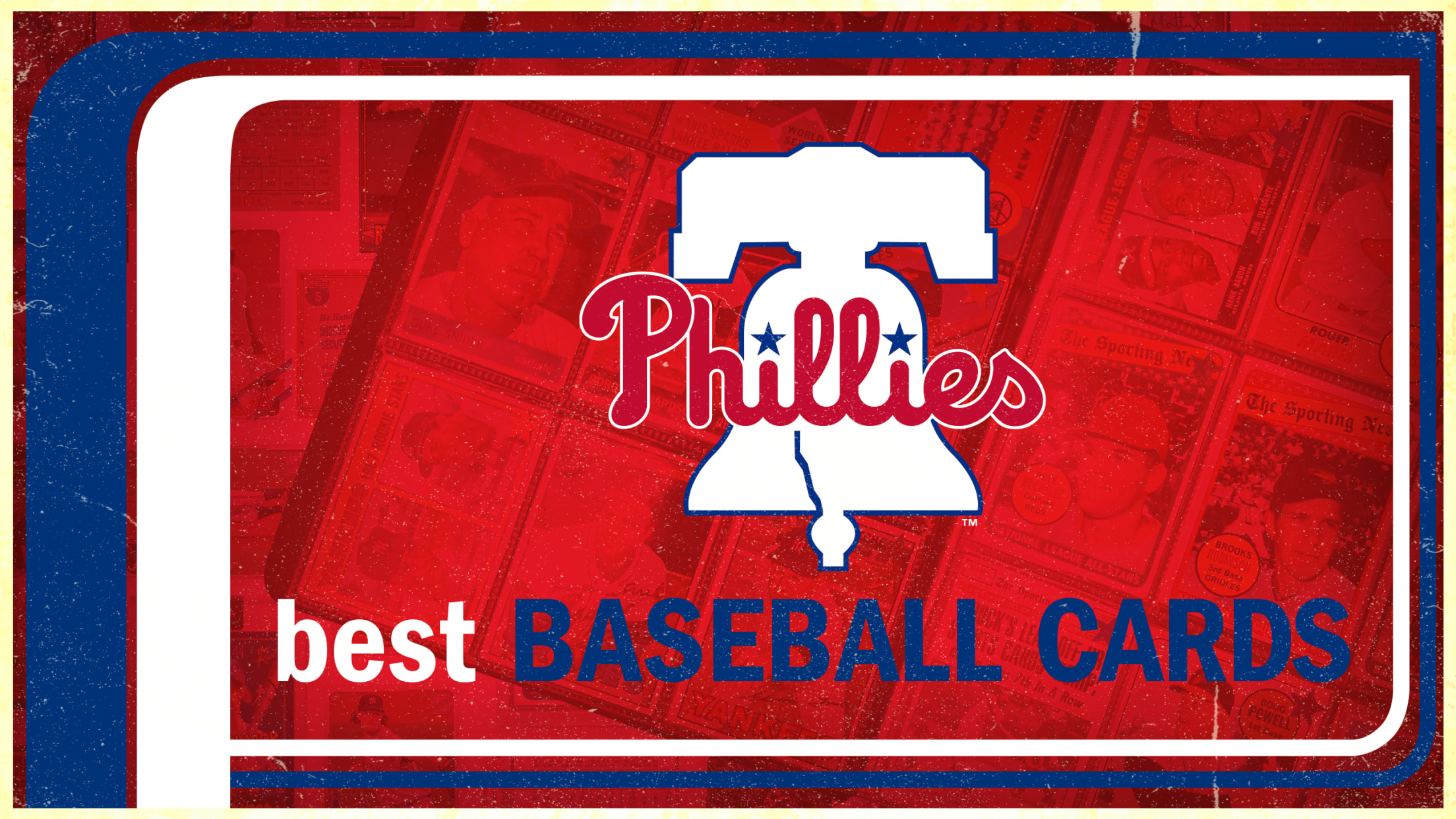 As part of the celebration of the 70th anniversary of Topps baseball cards, we've asked fans (as well as our staff) to submit their all-time favorite baseball cards, and we've broken them down by team. We'll be revealing submissions regularly throughout the season, ranging from the famous to the weird,
After layoff, Moore all-in on big outs for 'pen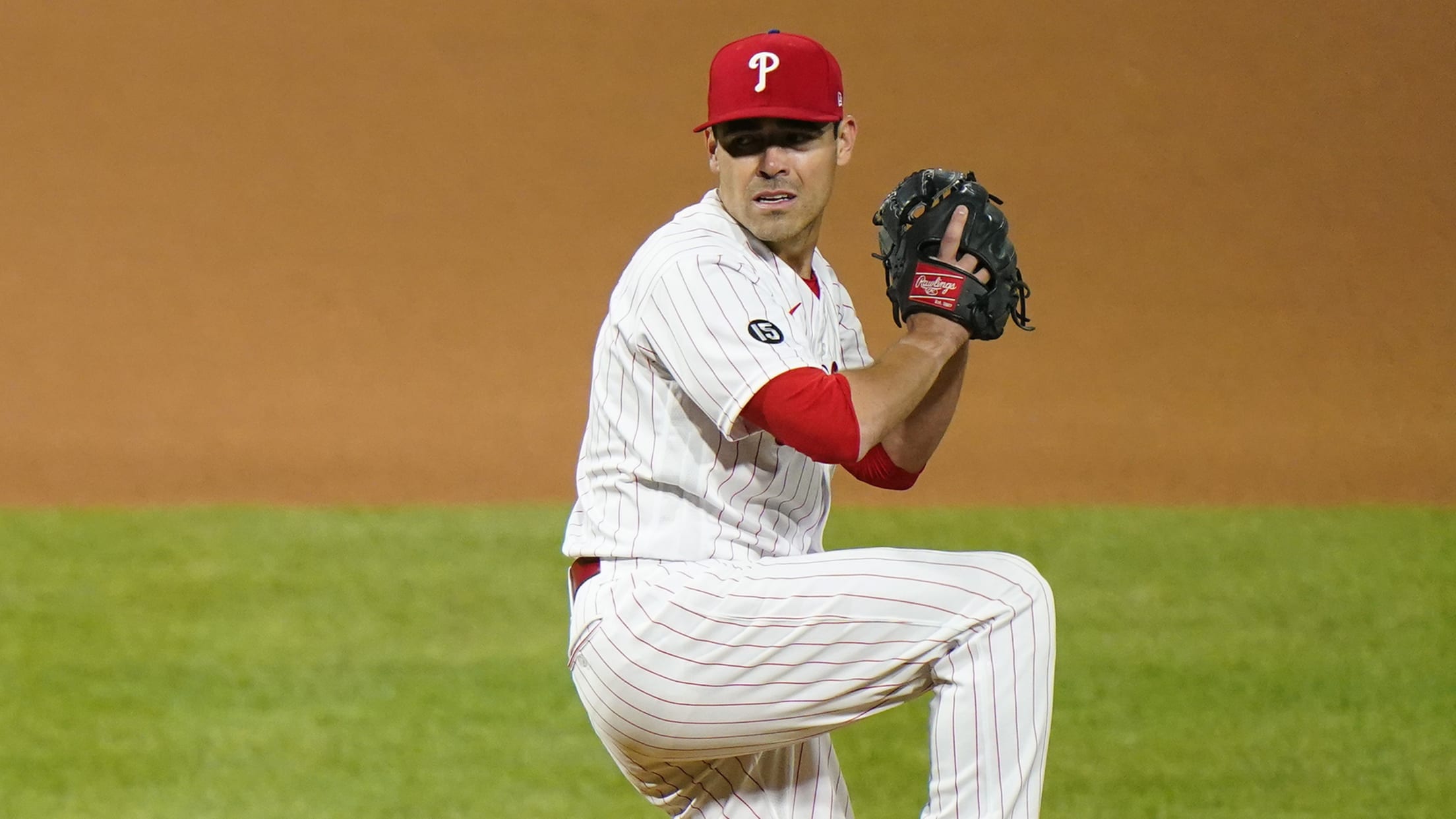 PHILADELPHIA -- Matt Moore slung baseballs a couple weeks ago against a cinderblock wall on the first level of the barn behind his South Jersey home. He had to do something to keep his arm in shape. Moore left the Phillies last month and isolated himself for one week because
5 prospects who can make NL East impact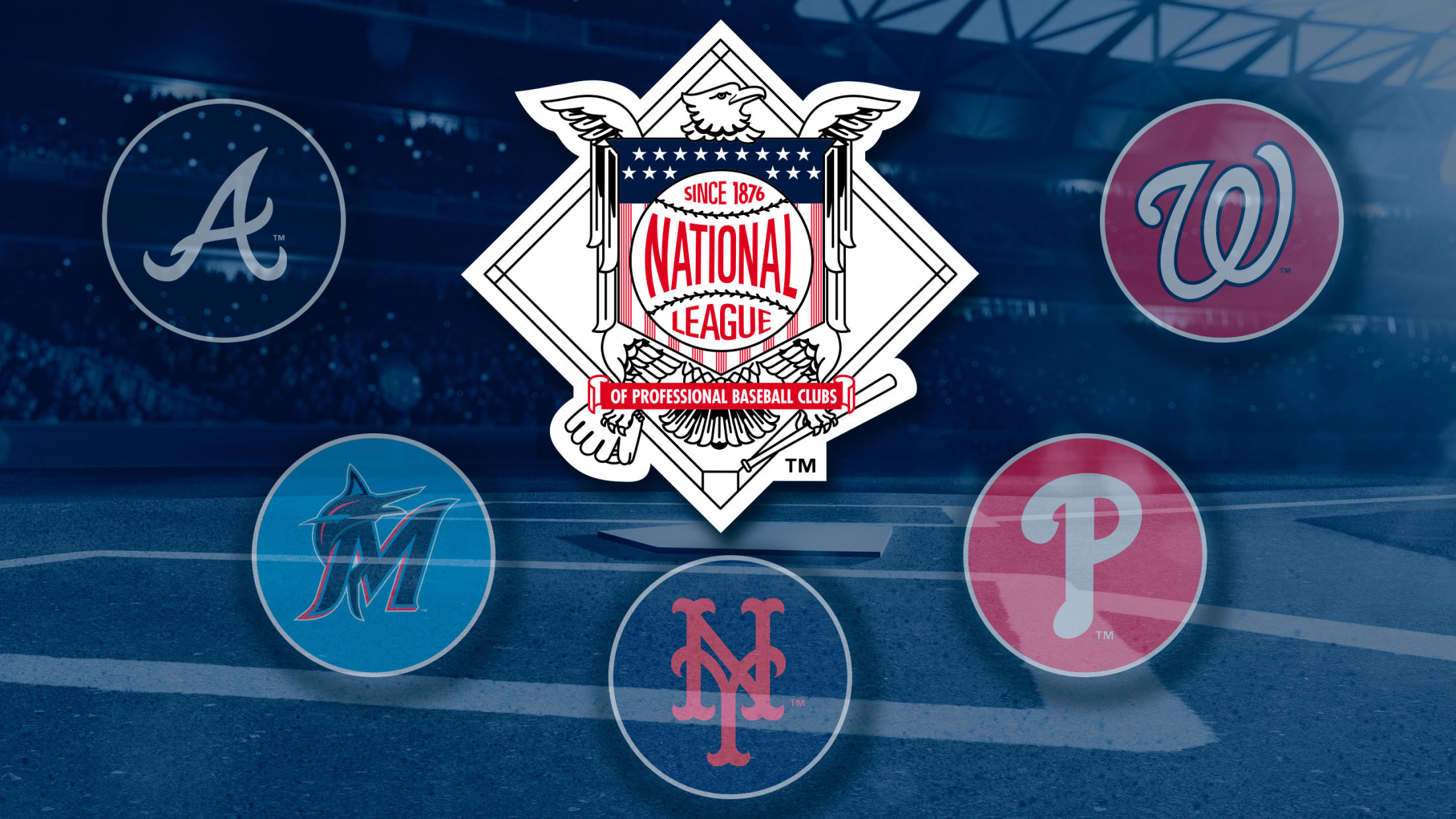 Every National League East is having trouble getting rolling for one reason or another. Each club could use some help. Maybe they will find some in their farm systems. Here is a look at one prospect from each organization who could make an impact with his respective team this season:
Notes: Quinn, Joyce to IL; Harper improving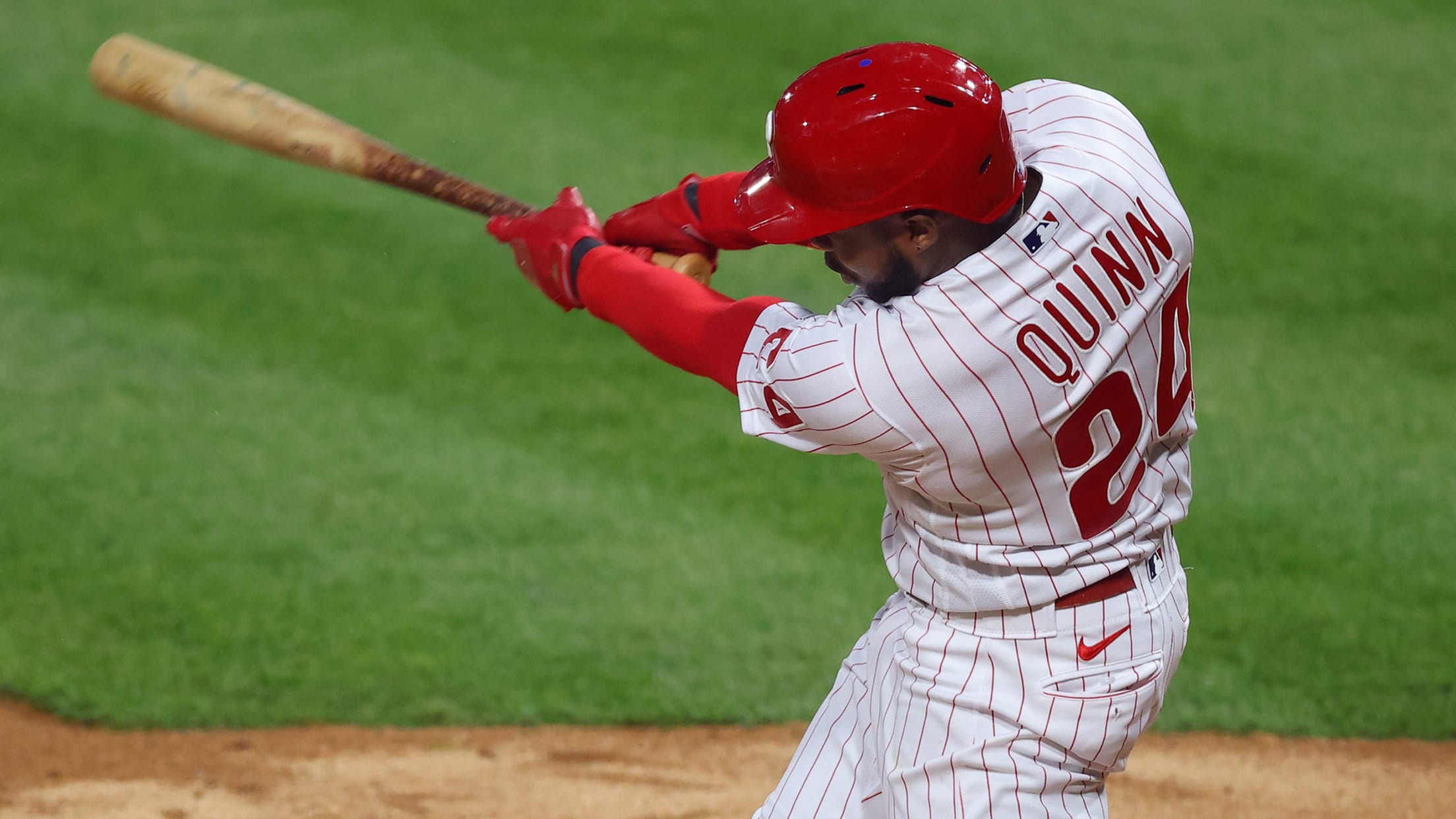 PHILADELPHIA -- Go figure. The moment a Phillies center fielder starts to hit the baseball a little bit, he lands on the injured list. The Phillies placed Roman Quinn on the 10-day IL on Wednesday after he sliced his right index finger trying to bunt on Tuesday. The cut required
Mock draft: No Leiter, Rocker at No. 1?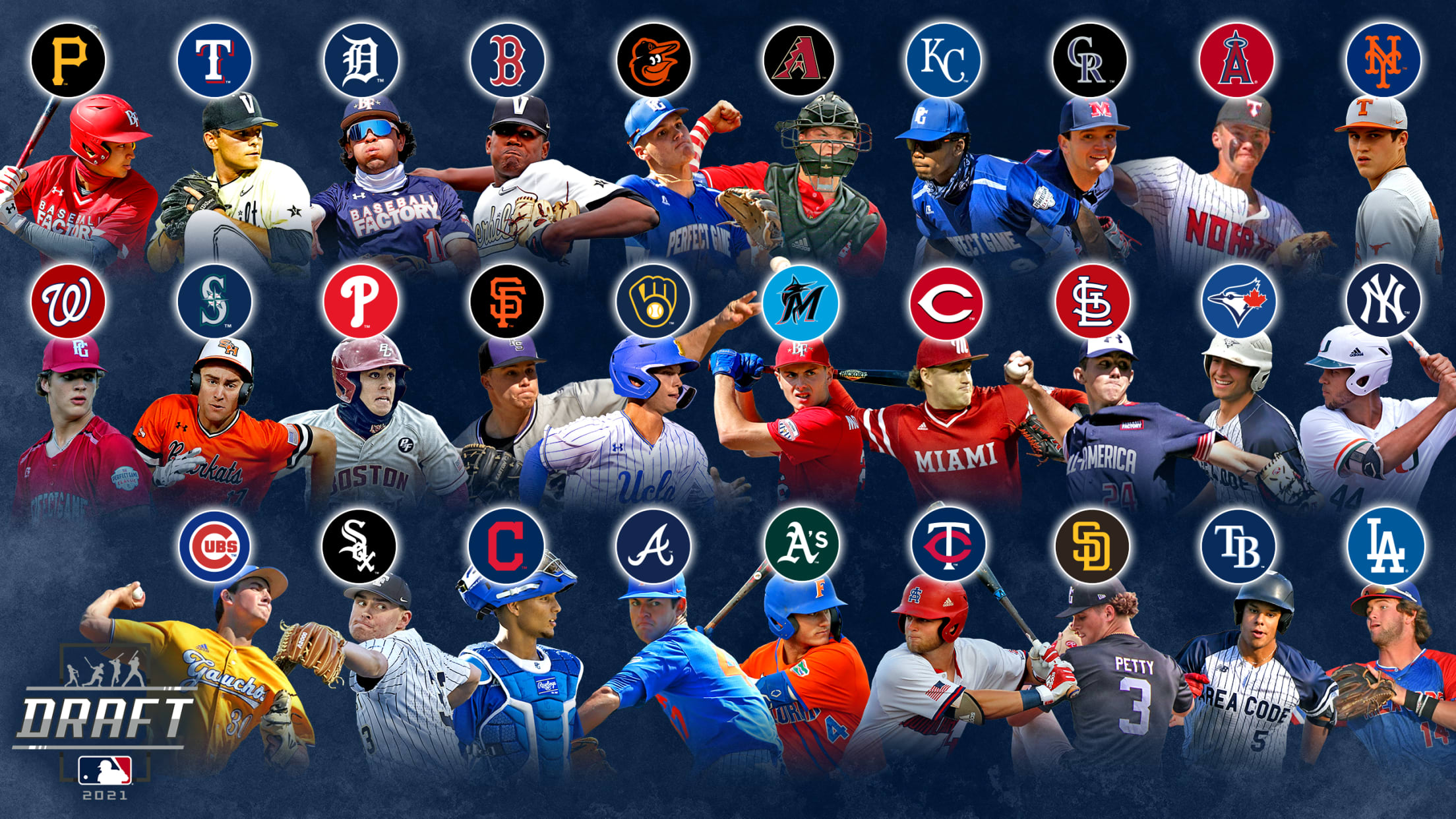 In previous years, we'd be roughly a month away from the Draft at this point and the picture would be coming into clearer focus. But with the event pushed back to July 11 and teams having less history than ever on college players because of the pandemic, it's still very
Phils survive lineup-card error to top Brewers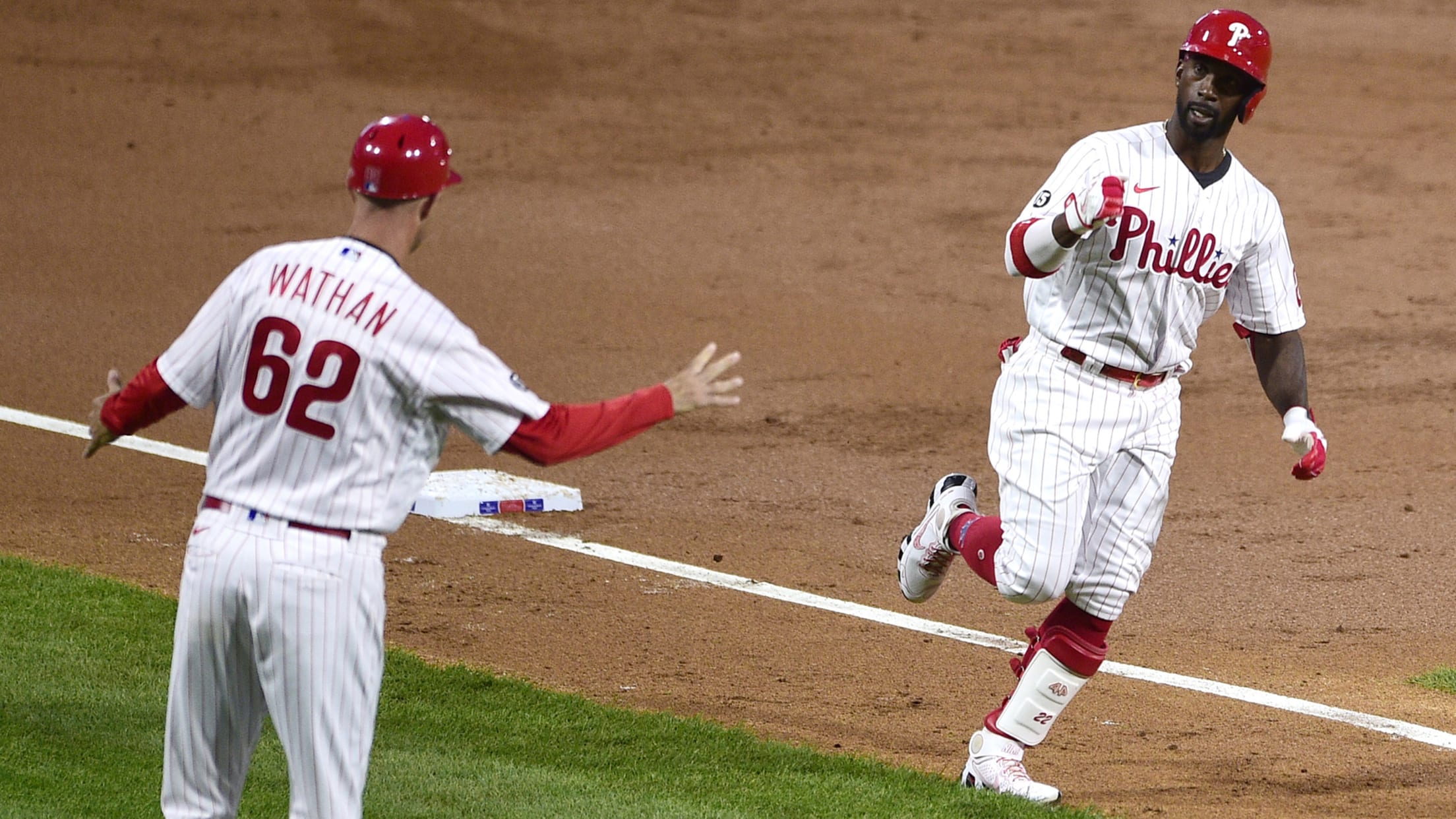 PHILADELPHIA -- It could have been another loss that lived in Phillies' infamy. But then they already have plenty of those. The Phillies overcame a colossal lineup-card snafu, which nearly cost them Tuesday night's 6-5 victory over the Brewers at Citizens Bank Park. They can thank Andrew McCutchen, Brad Miller,
Kingery in Triple-A; Harper continues to rest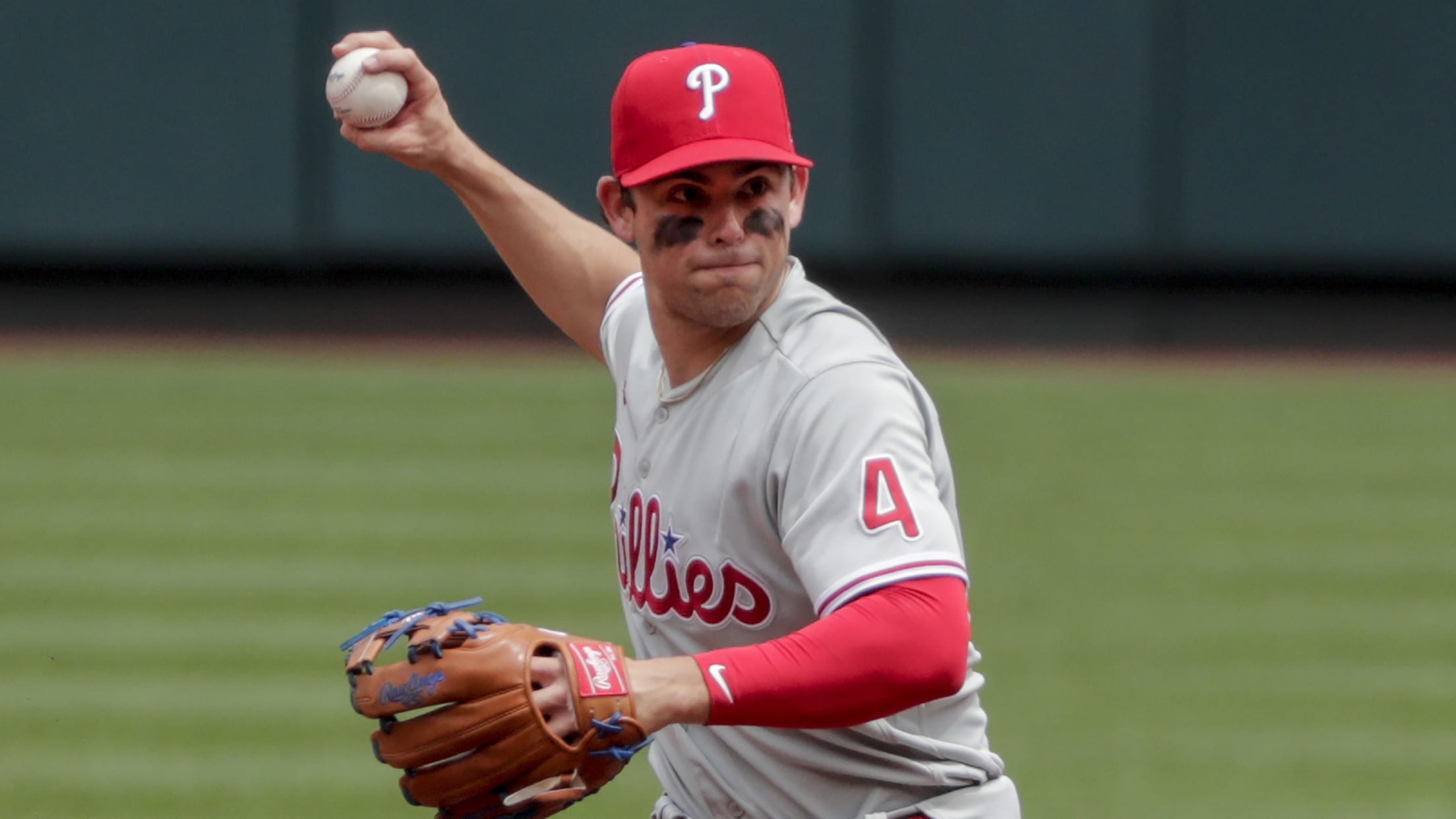 PHILADELPHIA -- It got lost in the shuffle on Monday because of Bryce Harper's sore left wrist, but the Phillies optioned Scott Kingery to Triple-A Lehigh Valley so he can play every day. The Phillies never intended to recall Kingery on April 21, but they had no choice because of