What's the best game by a Philly pitcher?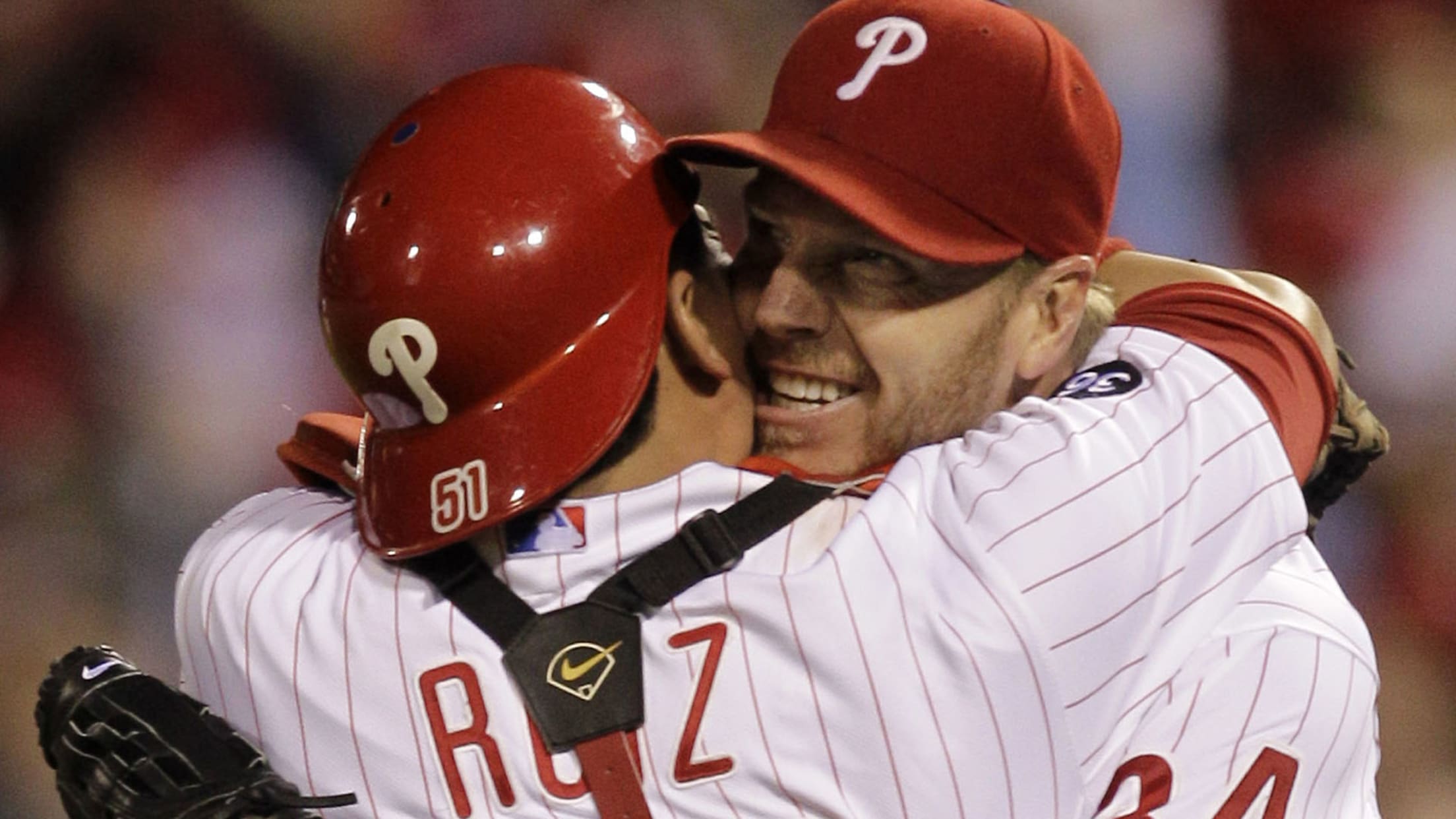 PHILADELPHIA -- Last week, MLB.com took a look at the five greatest single-game hitting performances in Phillies history. This week we present the top five pitching performances. Tell us where we went wrong. 1. Roy Halladay (Oct. 6, 2010) Halladay's no-hitter in Game 1 of the 2010 National League Division
Phils' best hitting performances in a game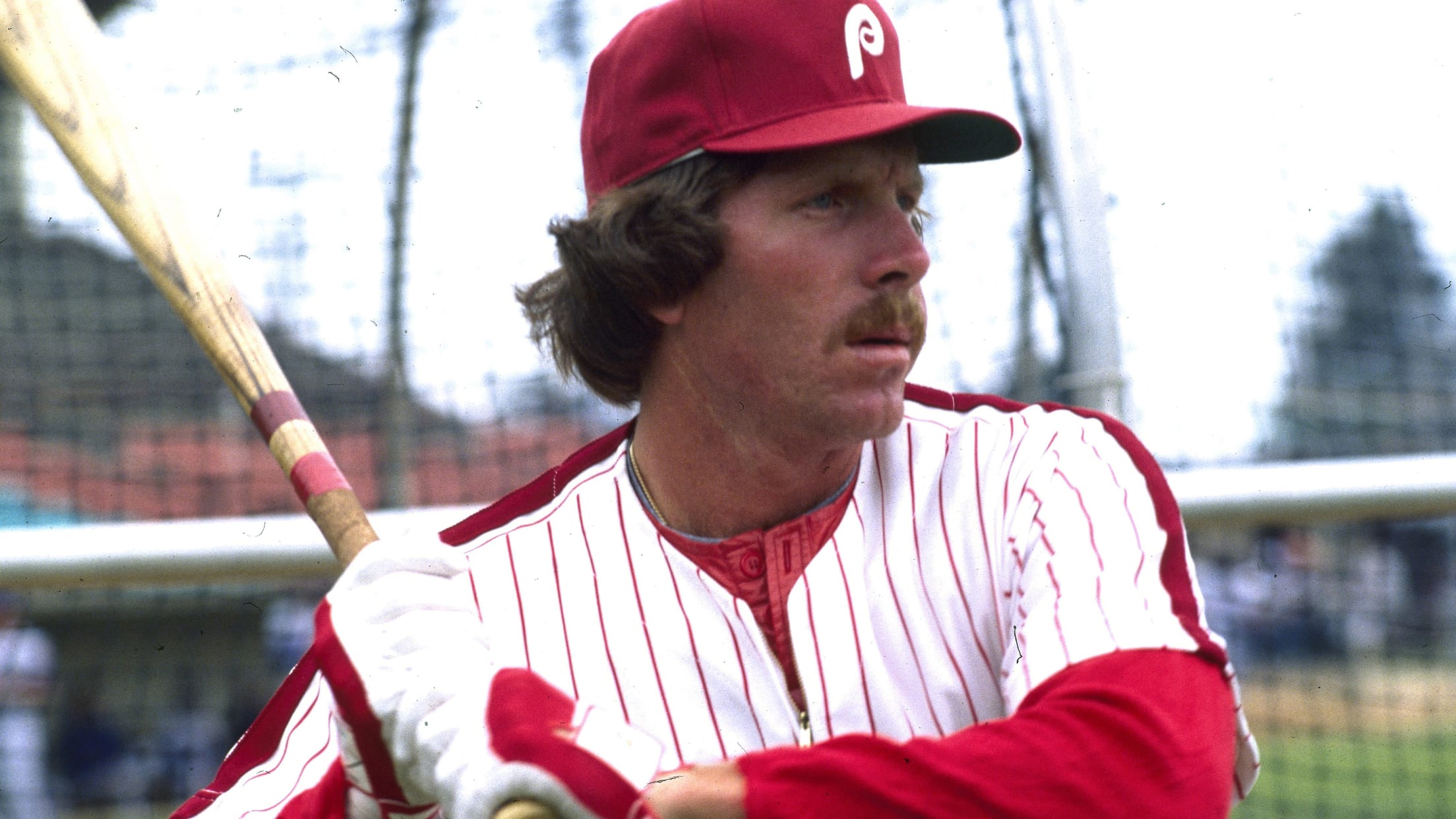 PHILADELPHIA -- What makes the greatest single-game performance by a player in Phillies history? It is a mix of the objective (lots of hits, preferably home runs) and the subjective (a big day by a lesser-known player does not outweigh a big day by a Hall of Famer or All-Star).
These are the best nicknames in Phils history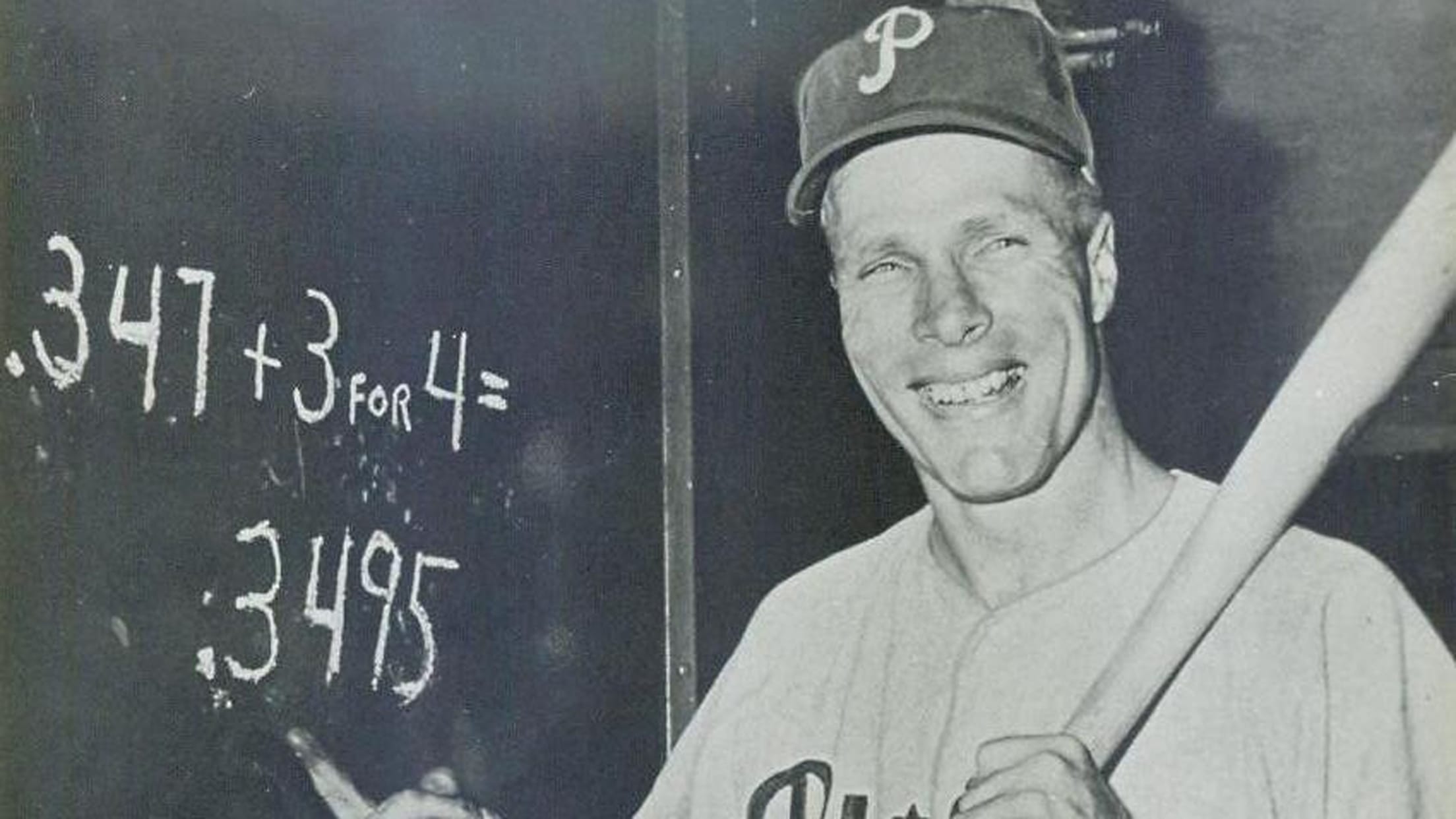 PHILADELPHIA -- Quick, what are the best nicknames in Phillies history? The bet here is that almost everybody's list is different because everybody has different memories and criteria. Should a top nickname be one that includes a player's actual name (i.e. J-Roll)? Should it be unique? Steve Carlton is famously
The Phillies' all-time single-season team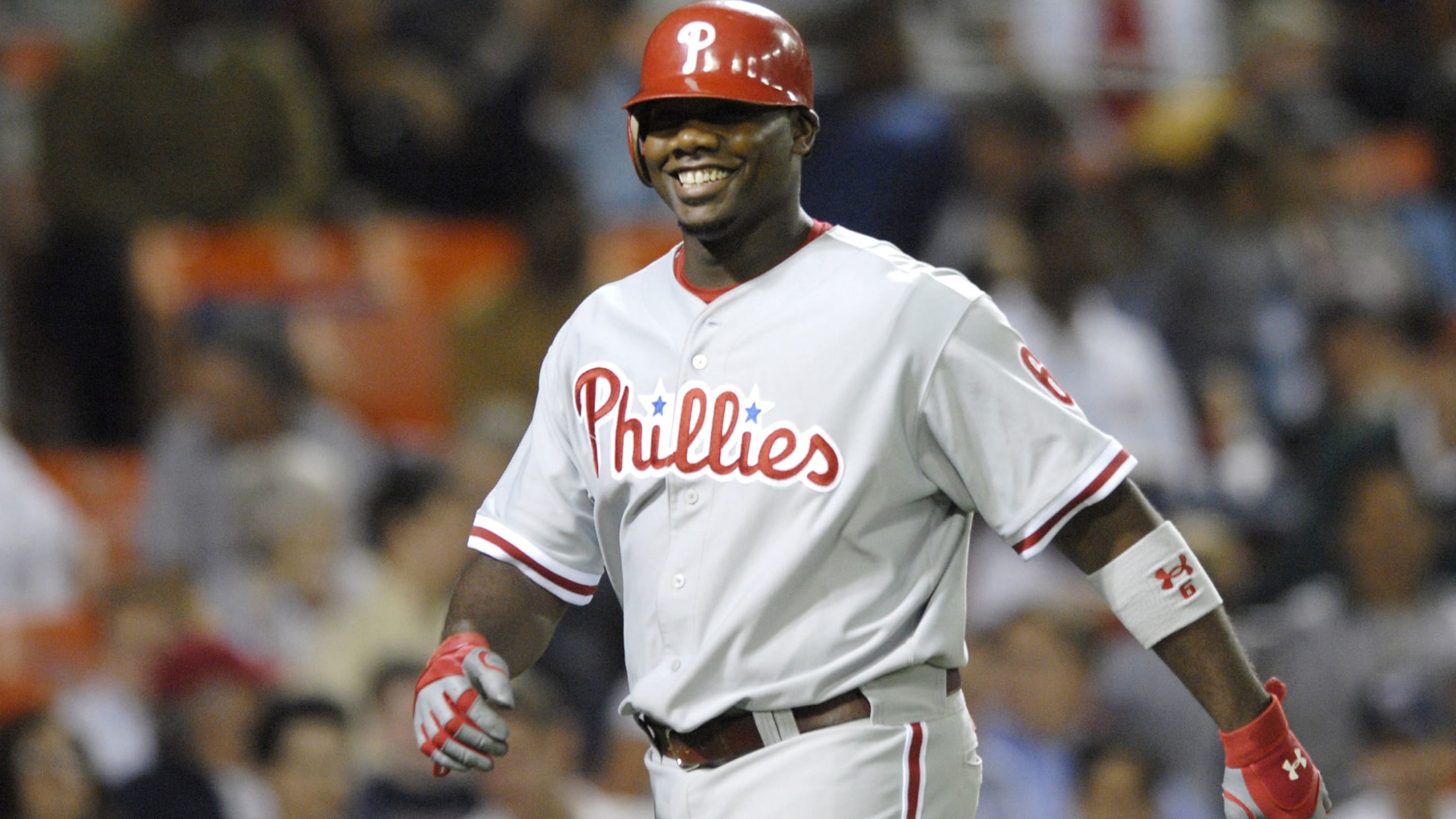 We recently wrote about the top five individual seasons by players and pitchers in Phillies history. The lists included familiar names like Mike Schmidt, Steve Carlton, Dick Allen and Roy Halladay. The exercise got us wondering about the greatest individual seasons in franchise history by position, so we took a
Best Phillies player to wear each uni number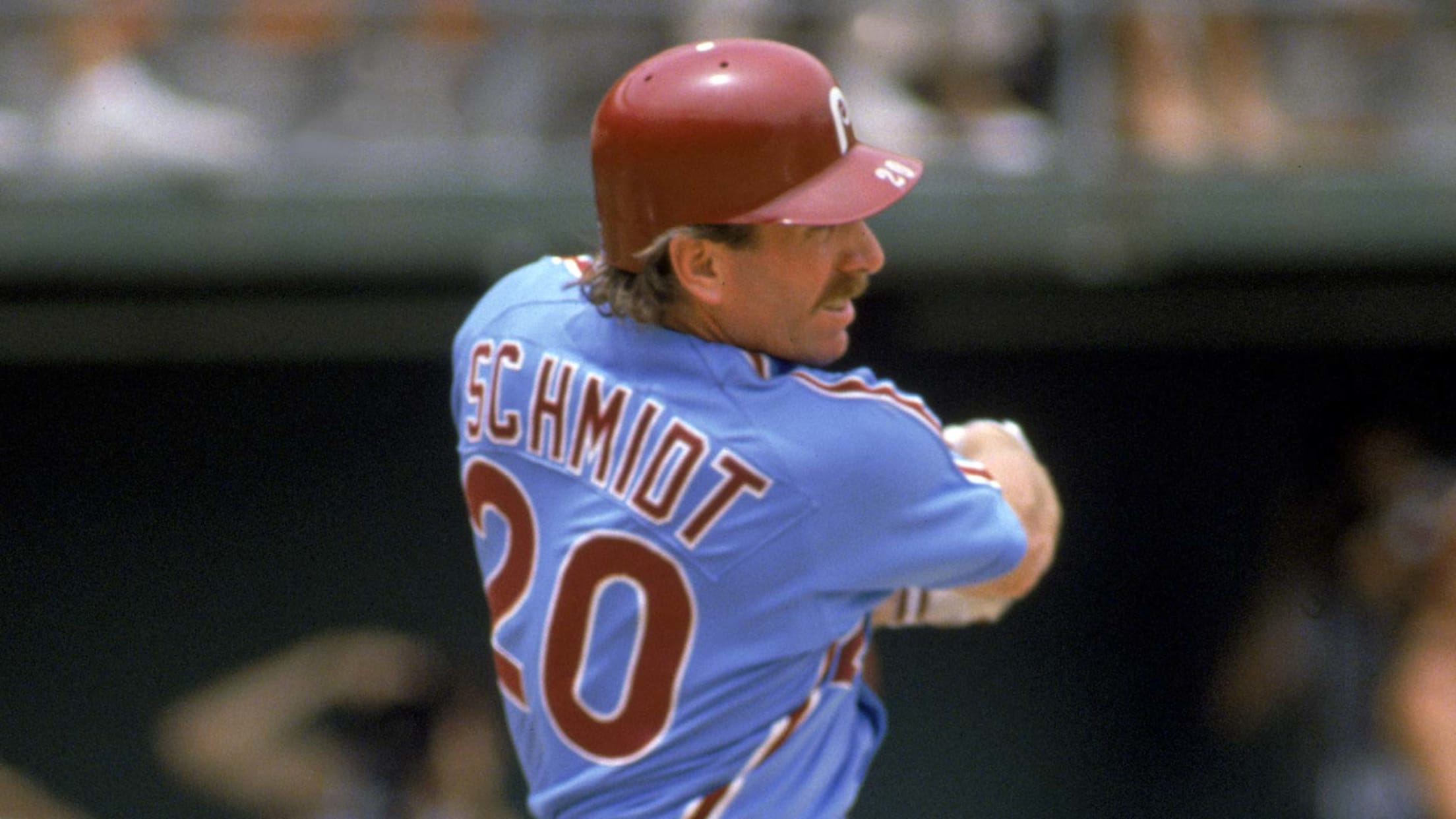 The Phillies retired Dick Allen's No. 15 in 2020, a high honor to recognize a great player. It got us wondering about the best players to wear every number in Phillies history. Here is our stab at it: 0: Al Oliver He played only 28 games for the 1984 Phillies,
How they came to be called the Phillies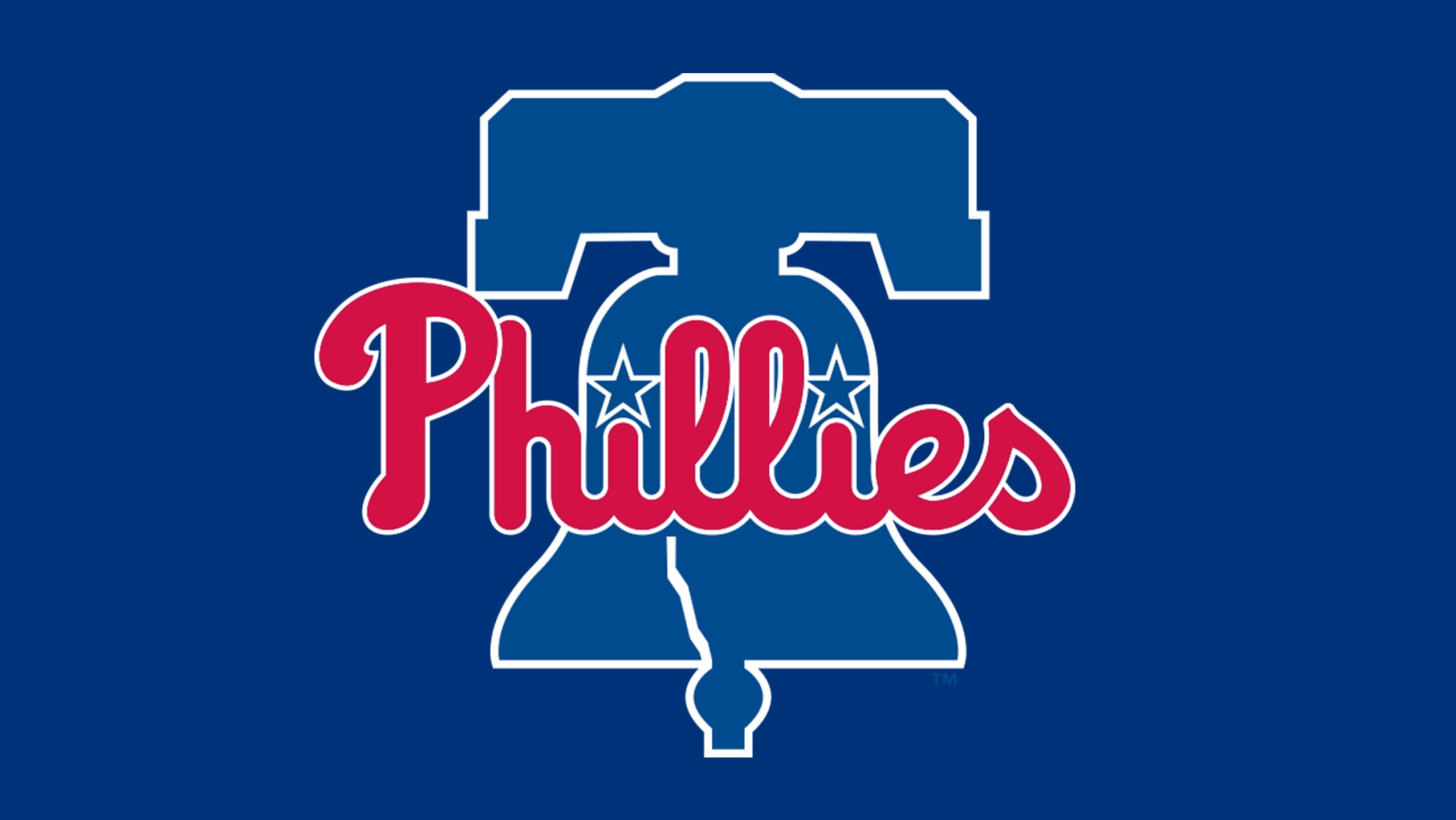 If you peruse Baseball Reference long enough, you might stumble onto the Phillies' franchise page. The Phillies played their inaugural season in the National League in 1883, but according to the site they were known as the Quakers through '89. It is interesting then that the Phillies are sometimes called
The 5 best seasons by Phils on the mound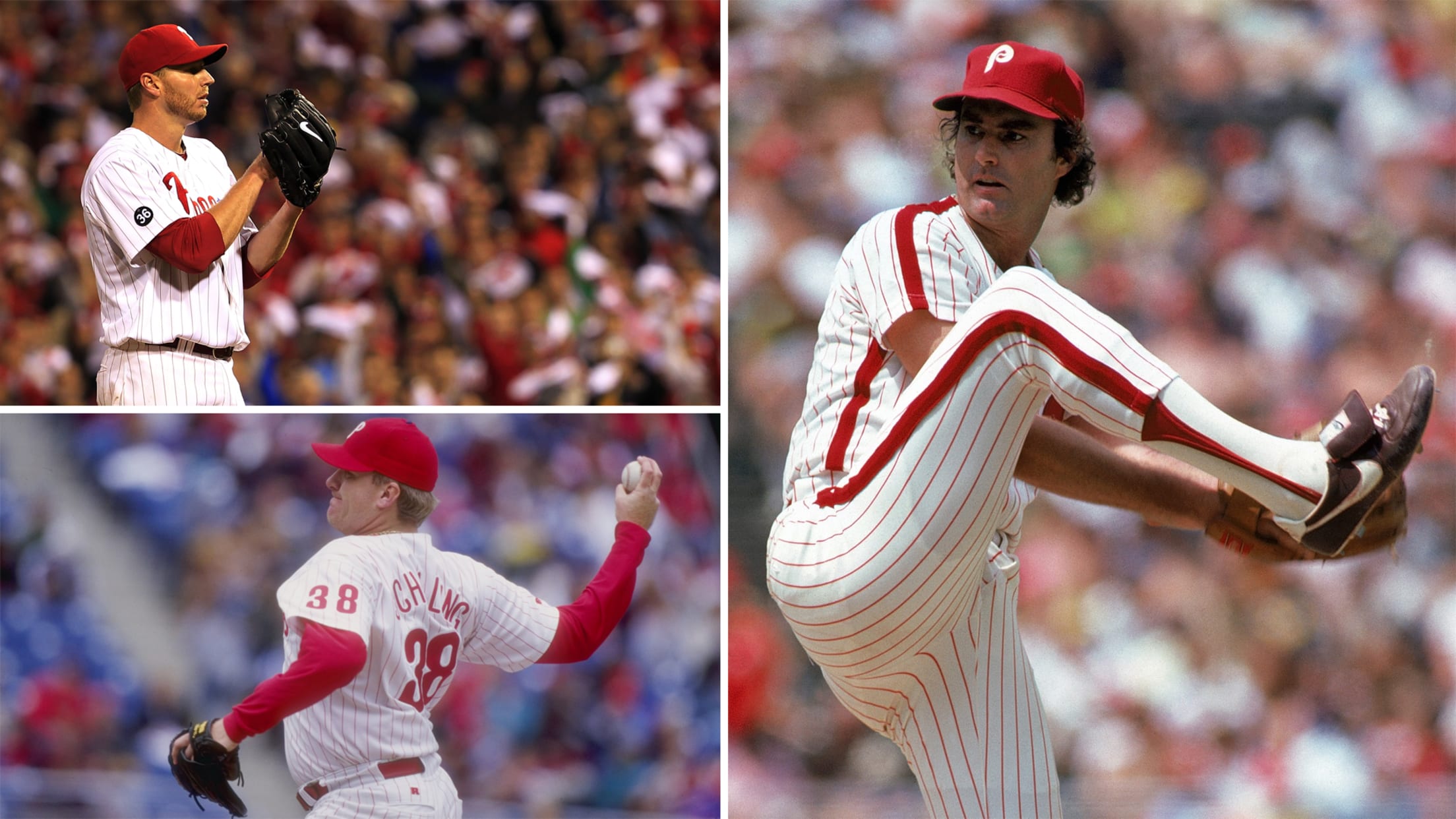 What are the five best individual seasons by a pitcher in Phillies history? Well, it depends on the criteria. If we wanted, it could be a list with only Steve Carlton's and Grover Cleveland Alexander's best seasons. But what is the fun in that? So we came up with two
Dombrowski's long history of blockbusters
Will he build on that rep as Phillies' new president of baseball ops?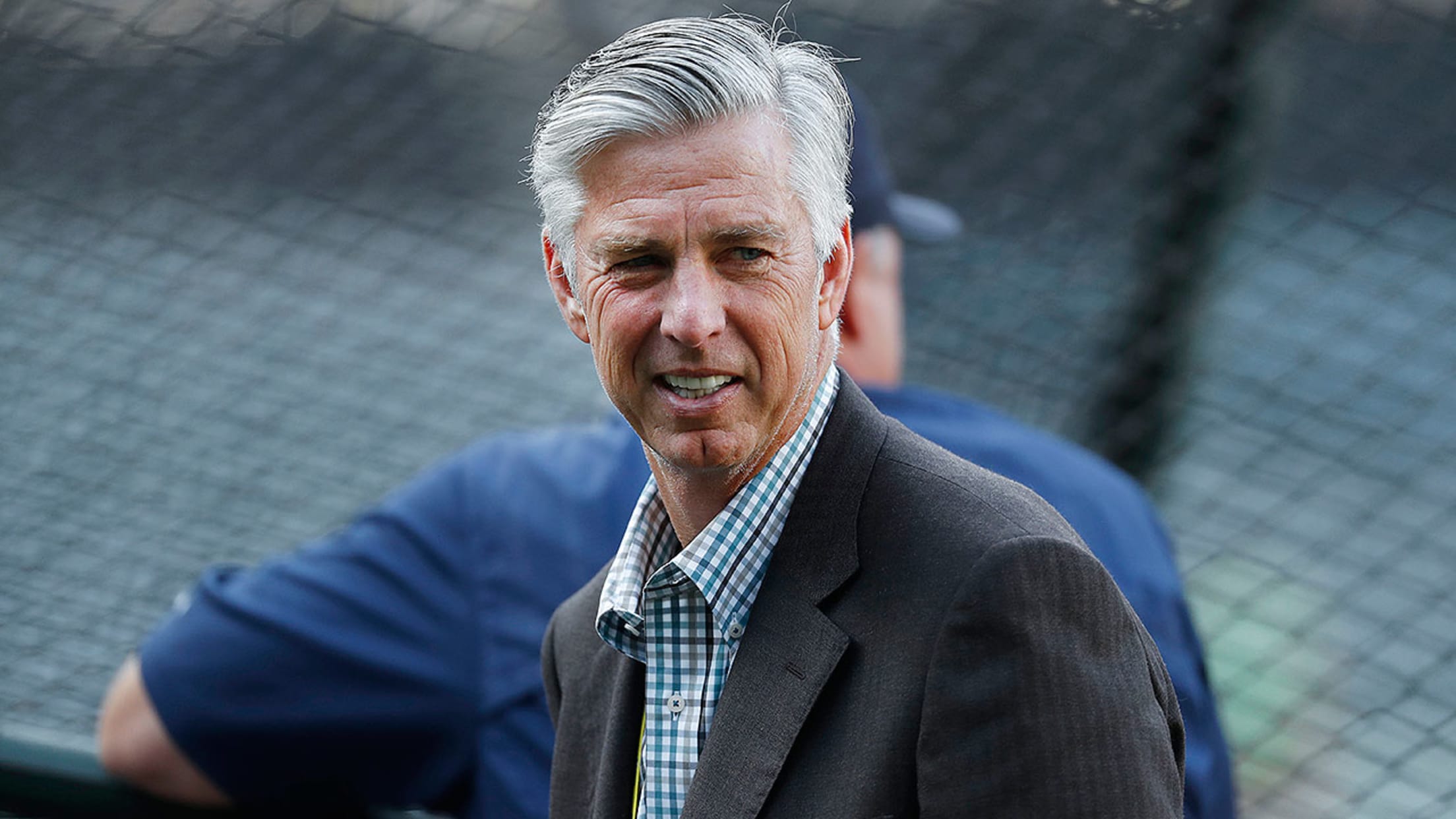 Dave Dombrowski has never been afraid of making a big splash. Over more than 30 years running front offices, Dombrowski has pulled off one blockbuster trade after another, whether he's been buying, selling or swapping established players. Now he is bringing that extensive history with him to Philadelphia, which officially
Every Phillies Rule 5 Draft pick since 1970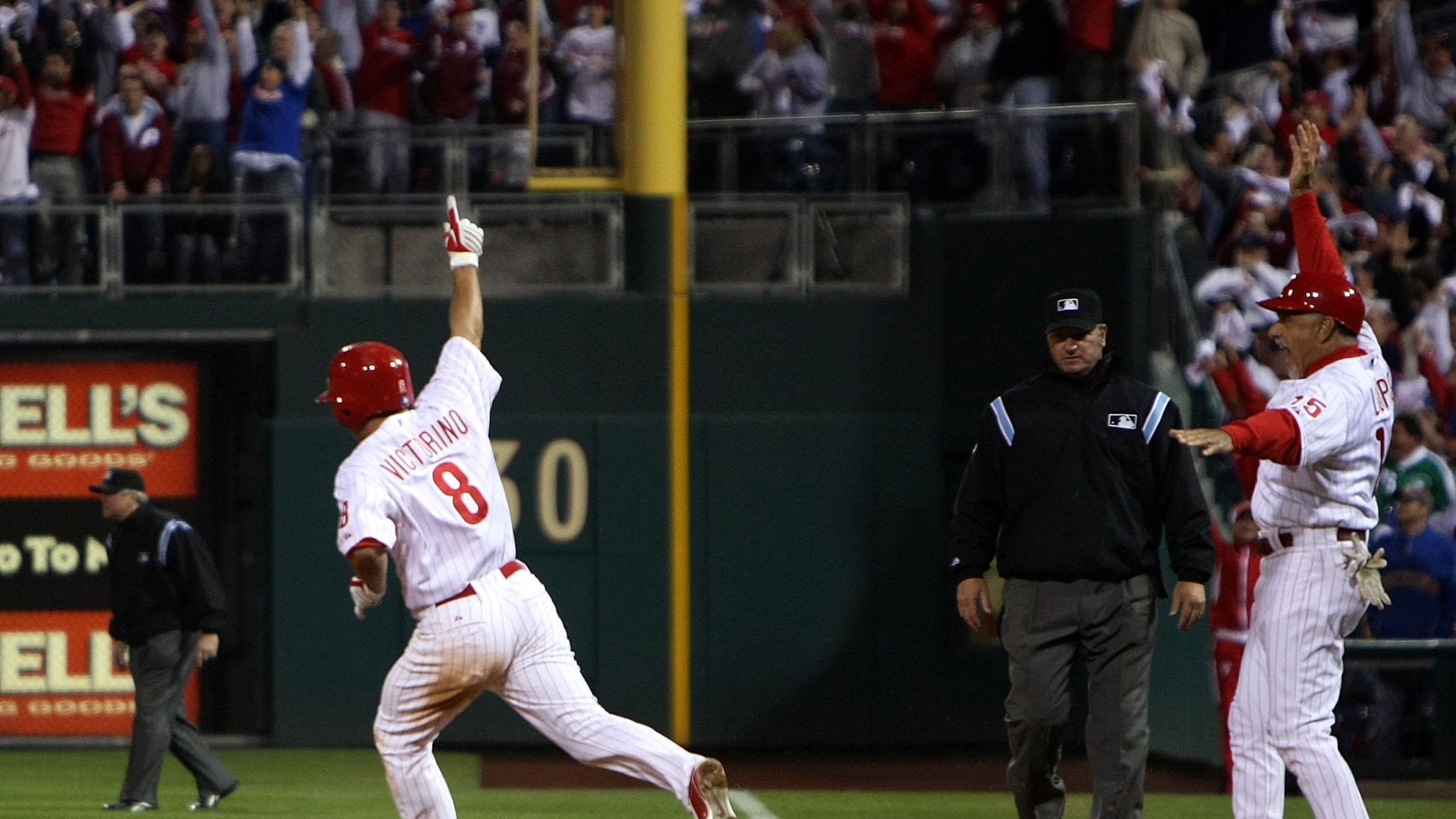 PHILADELPHIA -- MLB's annual Rule 5 Draft was Thursday, with the Phillies selecting Yankees shortstop Kyle Holder 11th overall. The organization has made its share of Rule 5 picks over the years. Philadelphia selected Hall of Fame right-hander Grover Cleveland Alexander in 1910 (though the rules behind the Rule 5
Phils' biggest deals at the Winter Meetings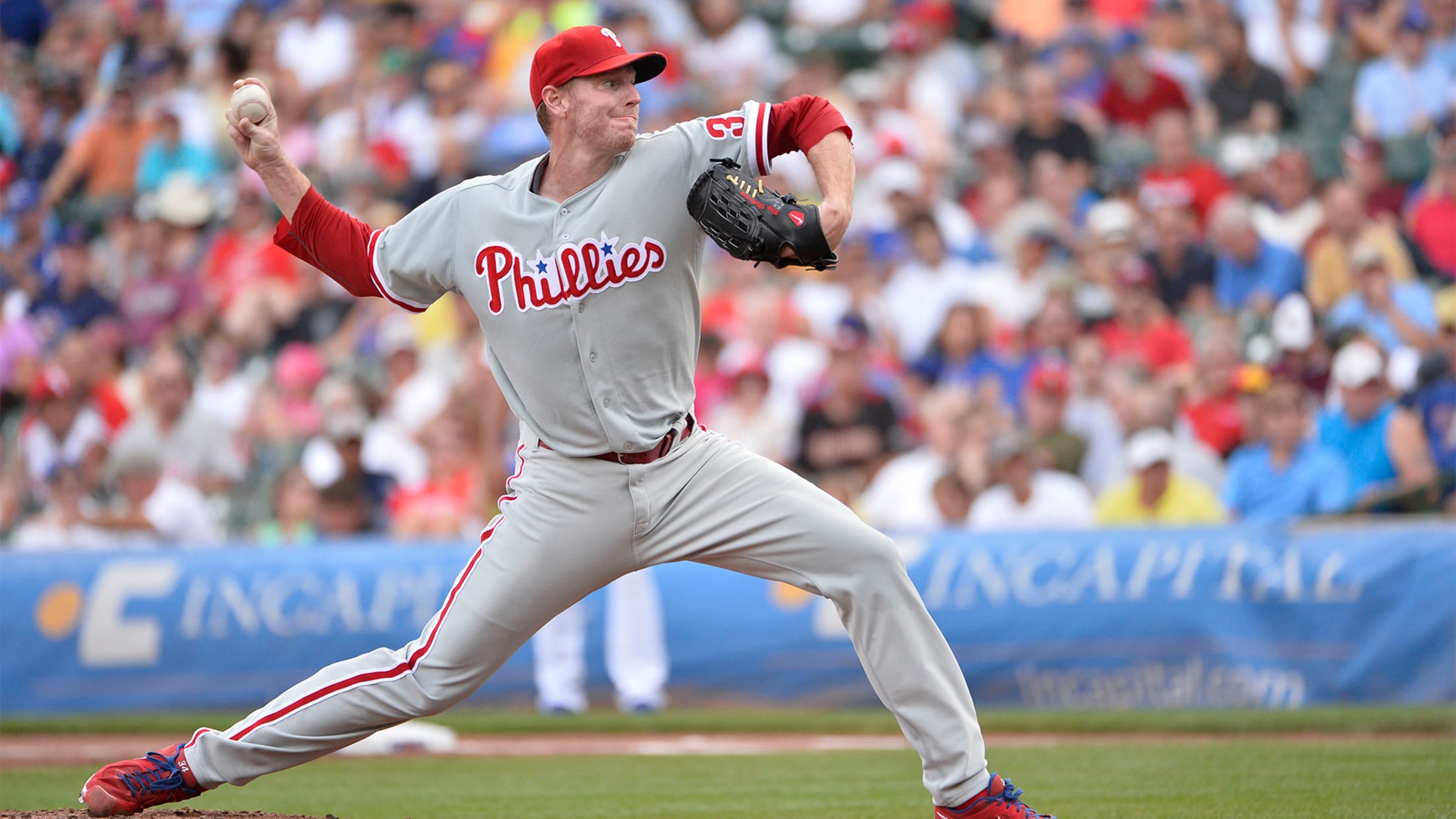 PHILADELPHIA -- Baseball fans missed a lot of things in 2020 because of the pandemic. Even though this year is different, there will still be Hot Stove rumors, trades and free-agent signings at the virtual Winter Meetings. The Phillies have had their share of significant moves consummated at the Meetings.
Were the Phillies always called the Phillies?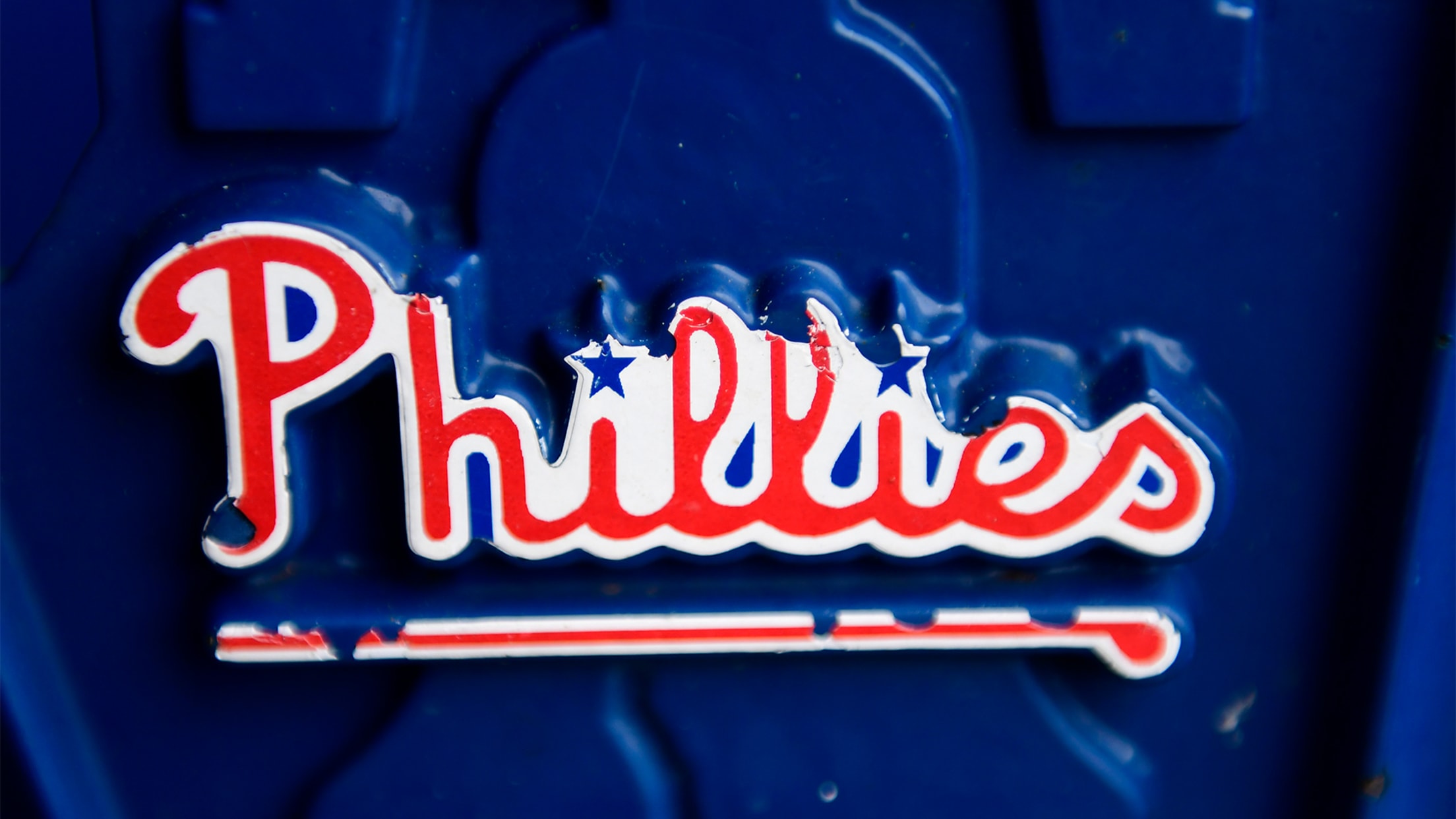 The Phillies have been kicking continuously as a franchise since 1883, but they weren't always called the Phillies. In fact, they started as the Philadelphia Quakers. They held that nickname through 1889, when they became the Phillies. But the Phillies had a short-lived secondary nickname from 1944-45: the Blue Jays.
Which Phils own the best offensive seasons?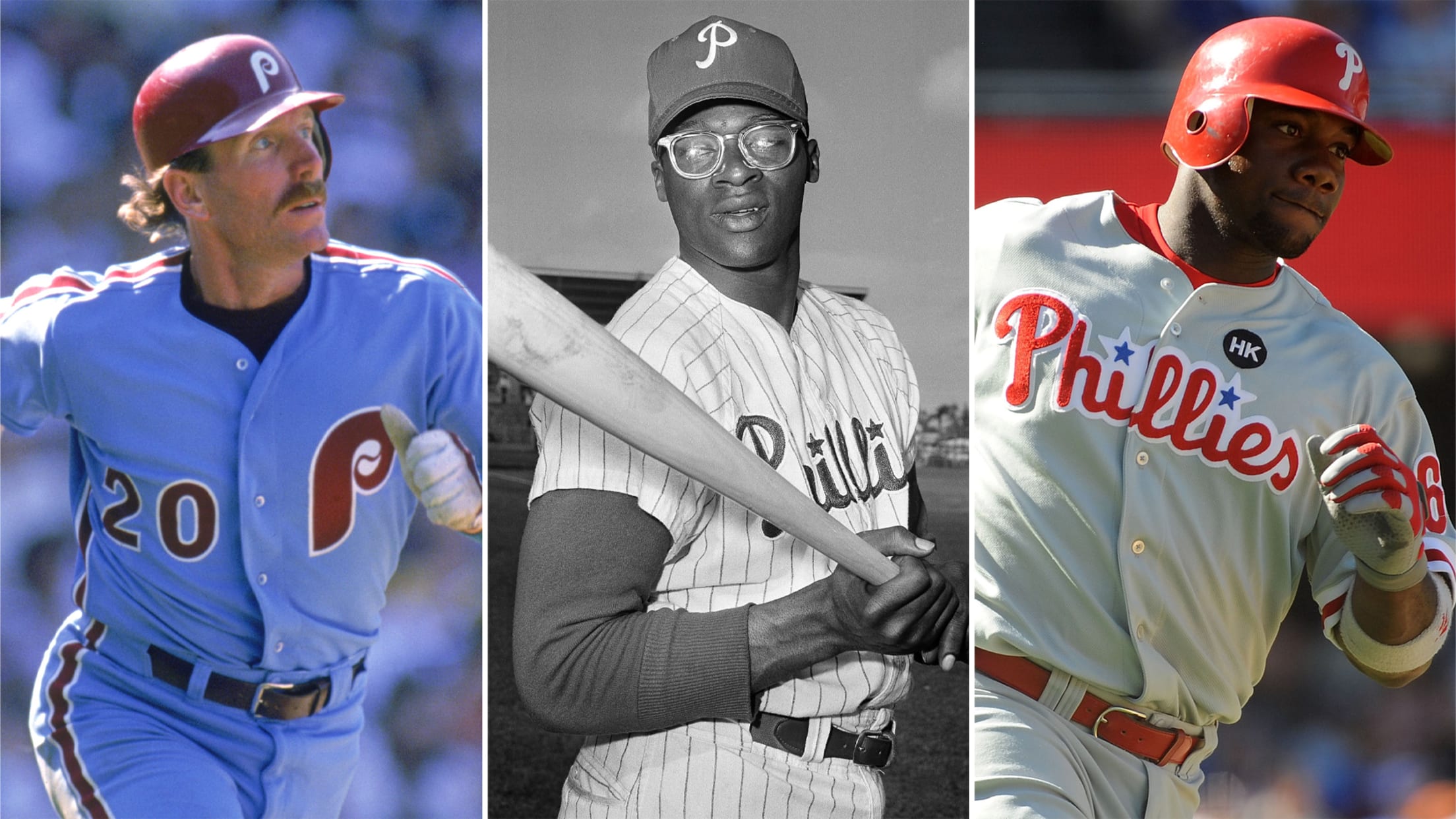 What are the five best individual seasons by a player in Phillies history? Well, it depends on the criteria. If we wanted, Mike Schmidt's five best seasons could make the list. Or maybe some combination of Schmidt and Dick Allen, anyway. But that would be no fun. So we came
At least 38 Philly natives played for Phillies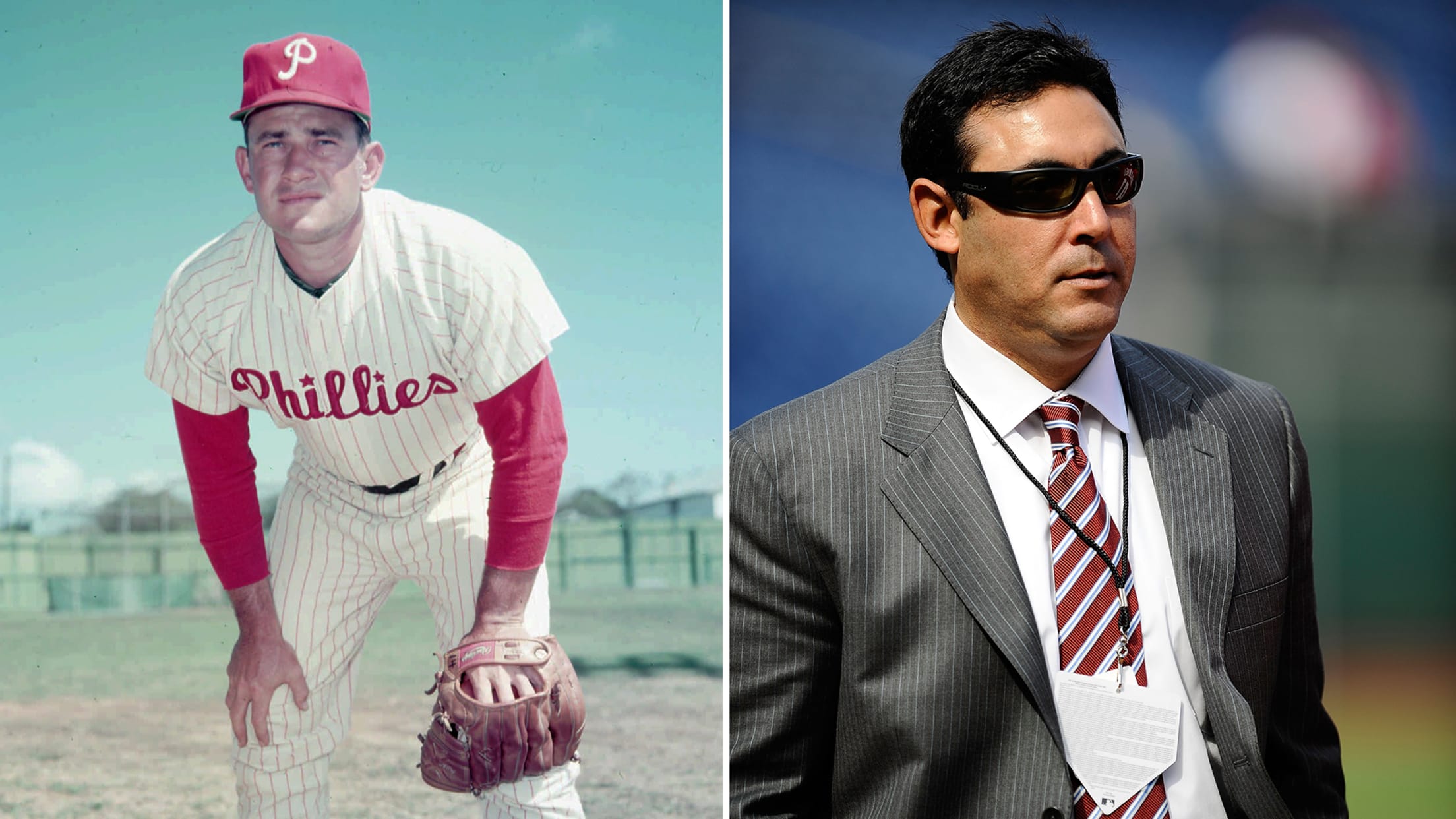 We get tons of questions at MLB.com. Naturally, most of them focus on the players, managers, coaches and front office. But sometimes we get a question that has us asking ourselves, "I don't know, but I want to find out." We will be answering some of those questions this offseason.
Top 5 Phillies with a Hall of Fame case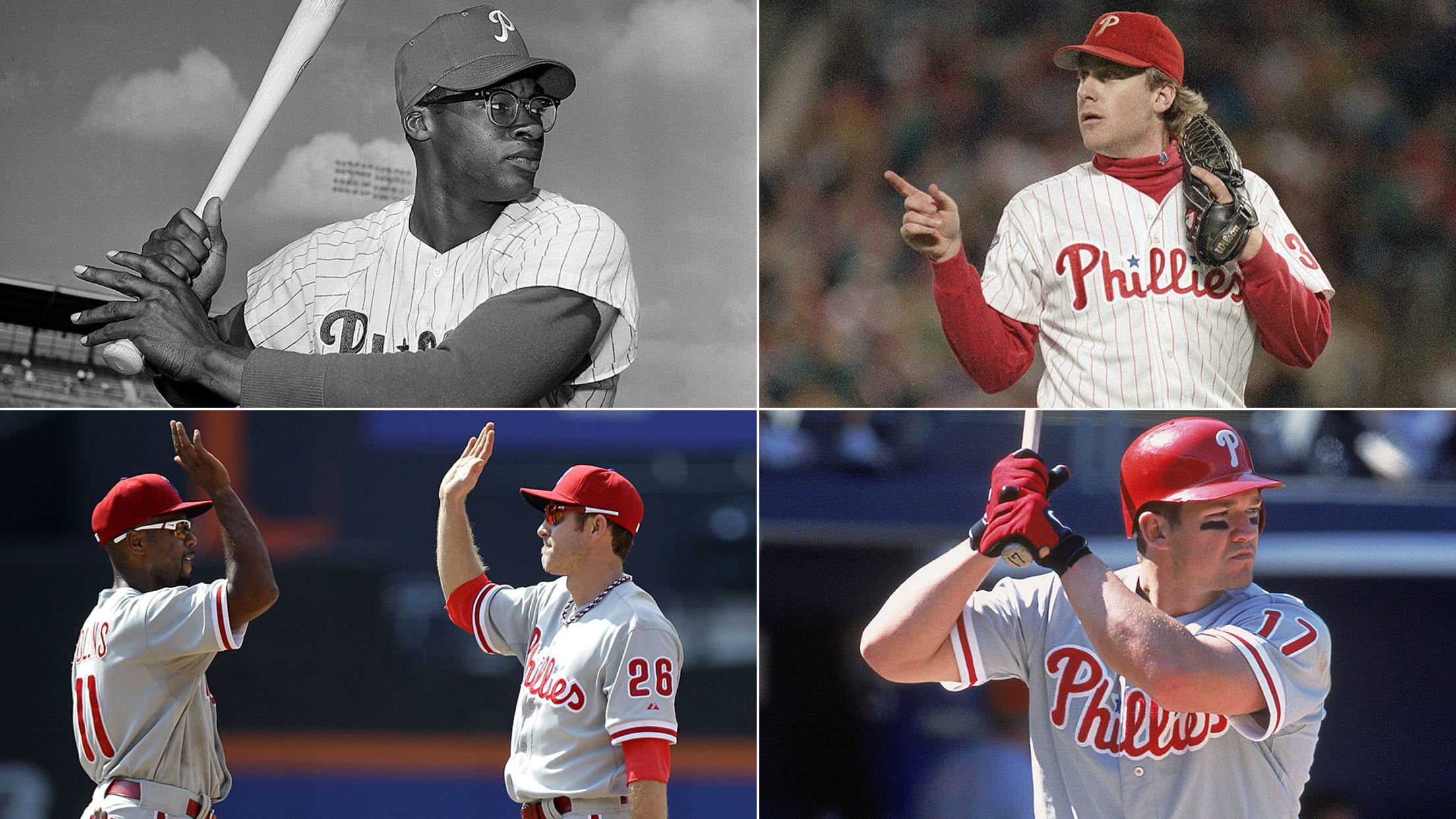 PHILADELPHIA -- The Hall of Fame unveiled its 2021 ballot on Monday, which has several players with strong and not-so-strong Phillies ties. The strong ties include Curt Schilling and Scott Rolen. The ballot got MLB.com wondering about the best players from every team not in the Hall of Fame. Here
Longest contracts in baseball history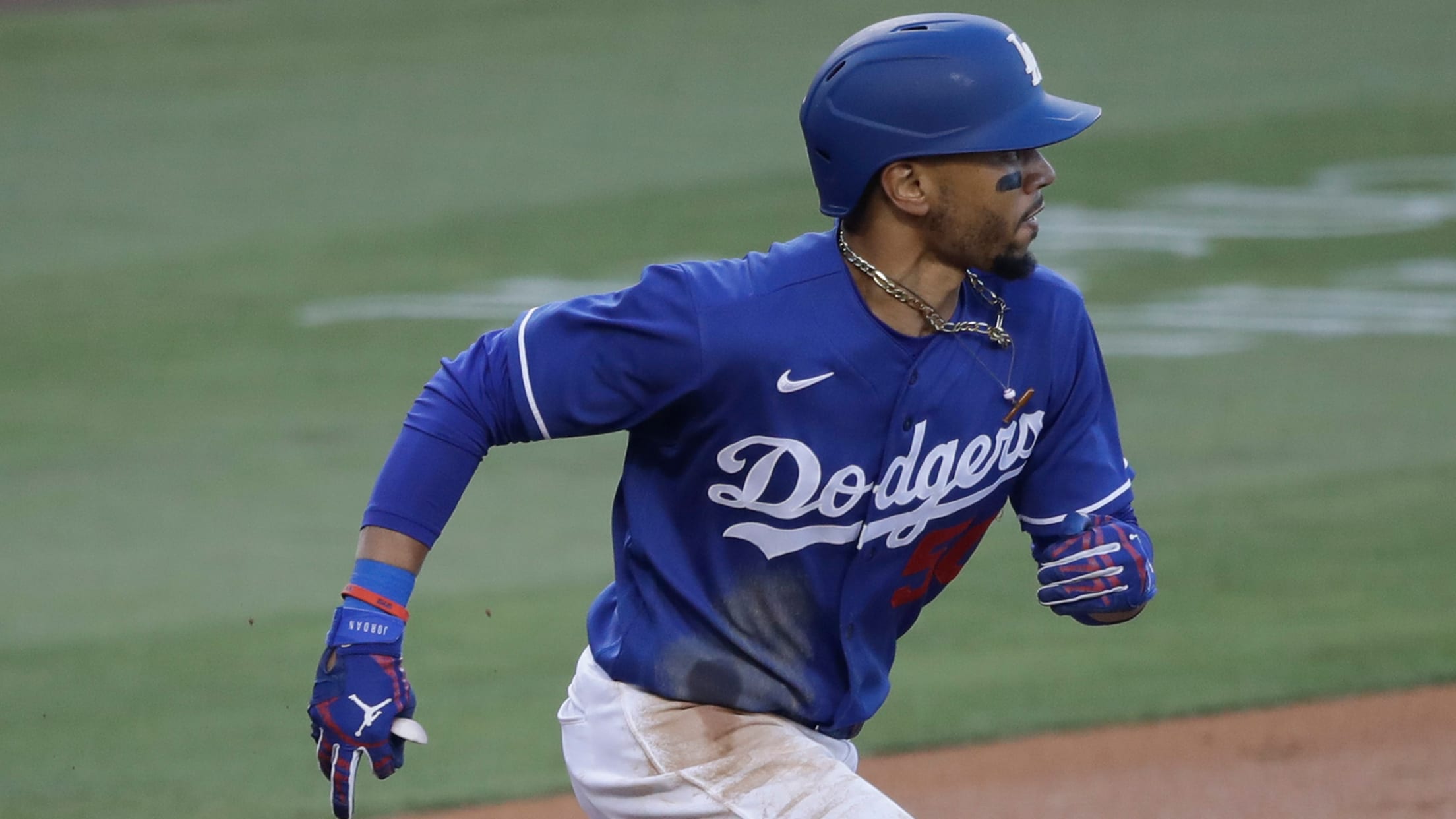 Major League Baseball saw another one of its stars sign a massive deal when the Dodgers announced that they had inked superstar outfielder Mookie Betts to a 12-year extension worth $365 million prior to the 2020 season. Betts' extension follows previous mega-deals signed by fellow superstars Bryce Harper, Mike Trout
Joe Morgan's most memorable moments
Hall of Famer was no ordinary Joe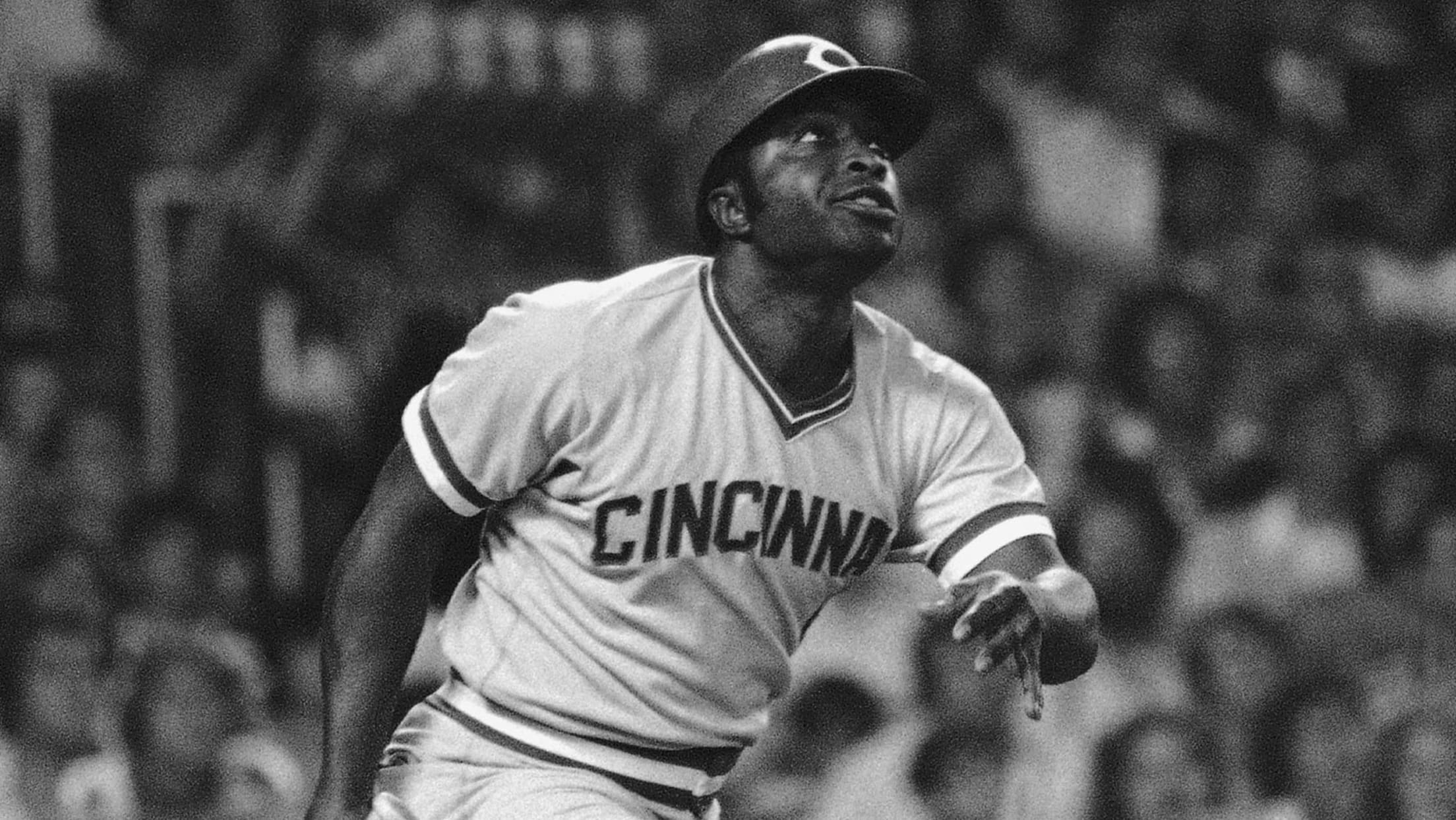 Good teams seemed to follow Joe Morgan around. Need proof? Not until Morgan arrived from the Houston Astros in a five-player trade before the 1972 season did Cincinnati's Big Red Machine begin firing on all cylinders. Morgan proved integral to the Reds' World Series triumphs in 1975 and '76. The
Paul 'The Pope' Owens is Phils' best all-time GM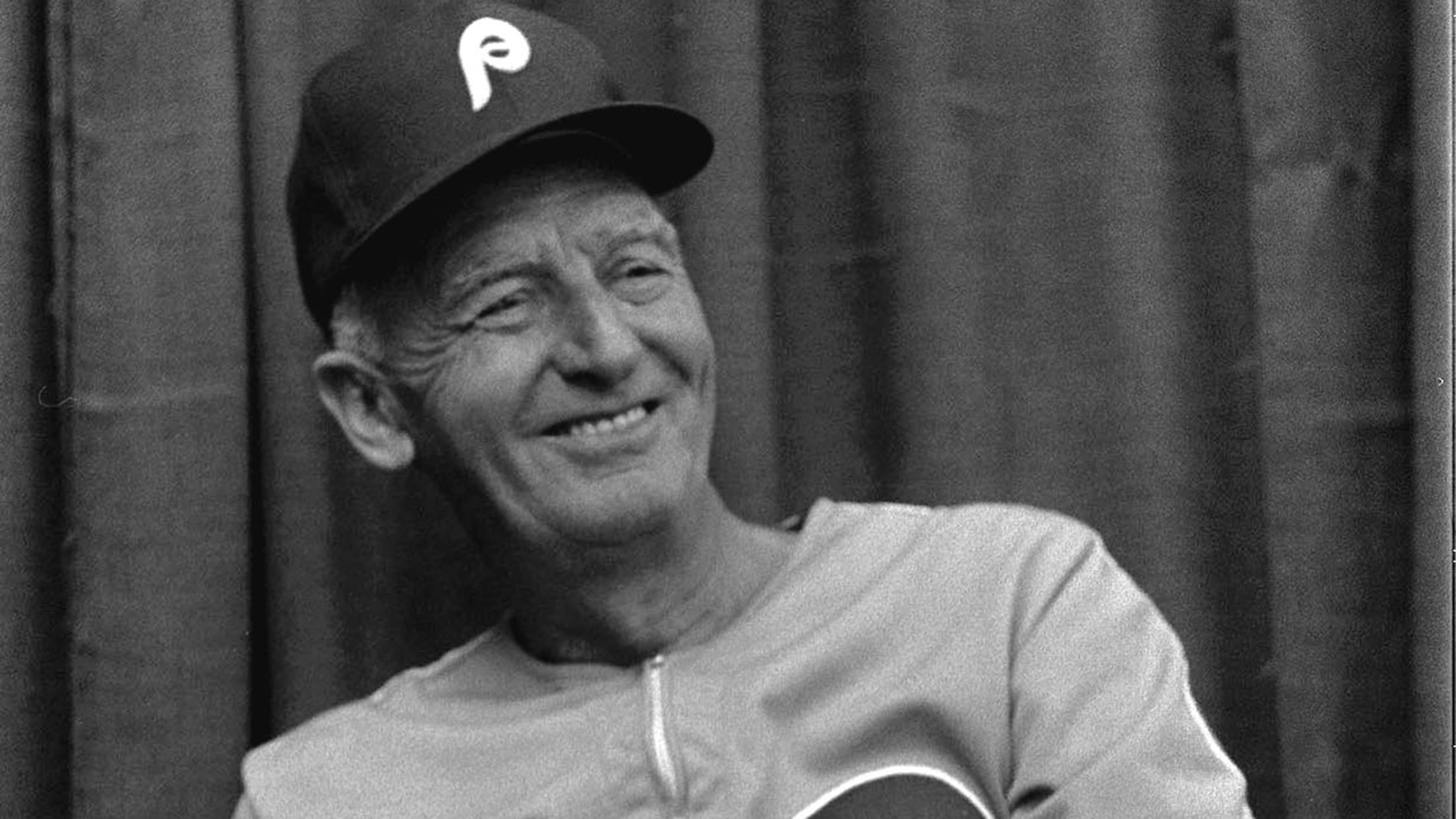 PHILADELPHIA -- Dick Allen nicknamed Paul Owens "The Pope" because he looked so much like Pope Paul VI. But Owens had more going for him than a holy doppelganger. He took the moribund Phillies and developed and acquired some of the greatest players in franchise history for one of the
Phillies' top manager: Zolecki's take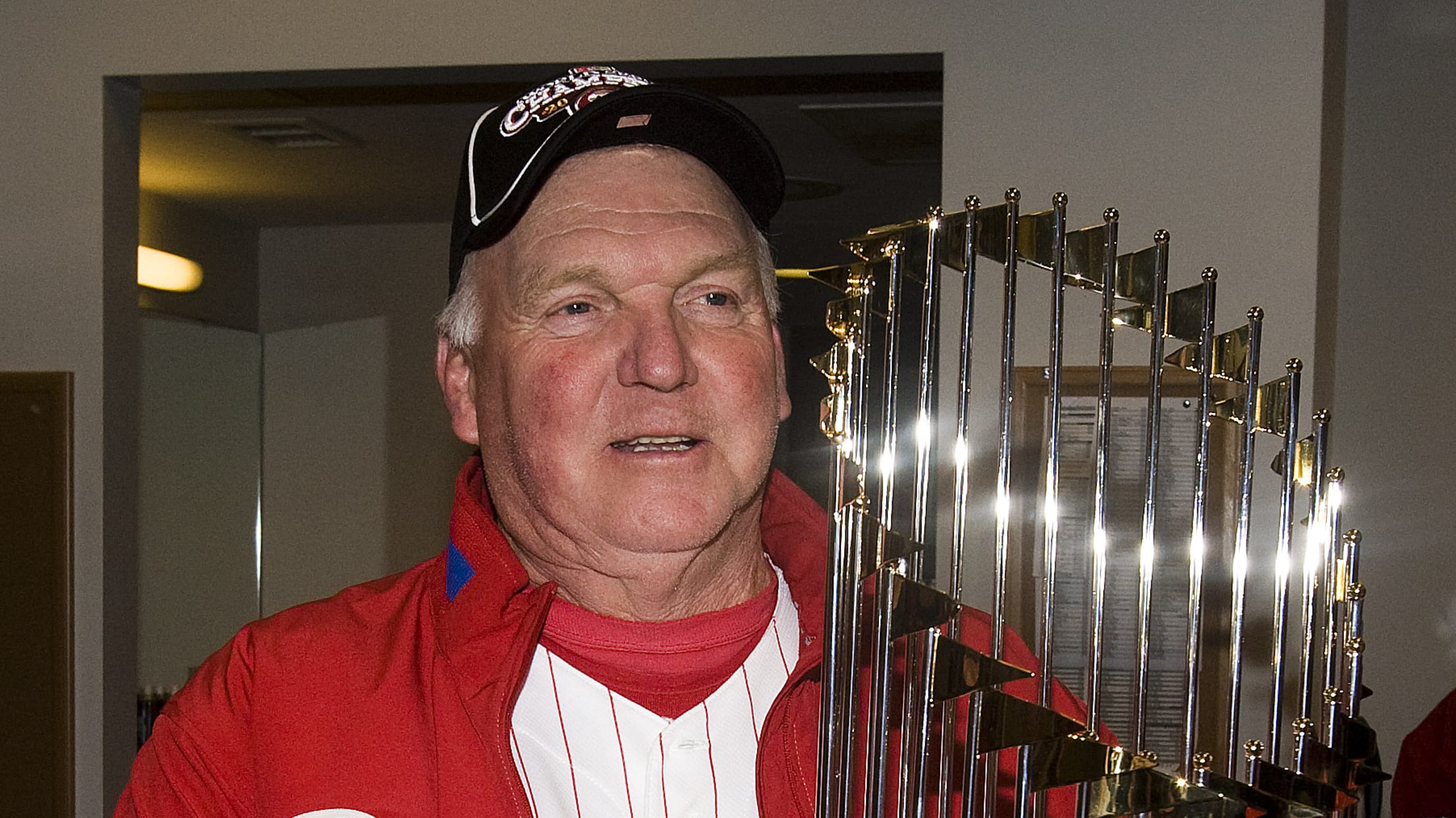 PHILADELPHIA -- Charlie Manuel punched his left hand into the air. He had something important to say to the euphoric crowd at Citizens Bank Park. He wanted them to hear it. "Hey!" he said. "This is for Philadelphia! This is for our fans!" The crowd roared. Manuel had plenty of
Phillies' all-time Top 5 relievers: Zolecki's take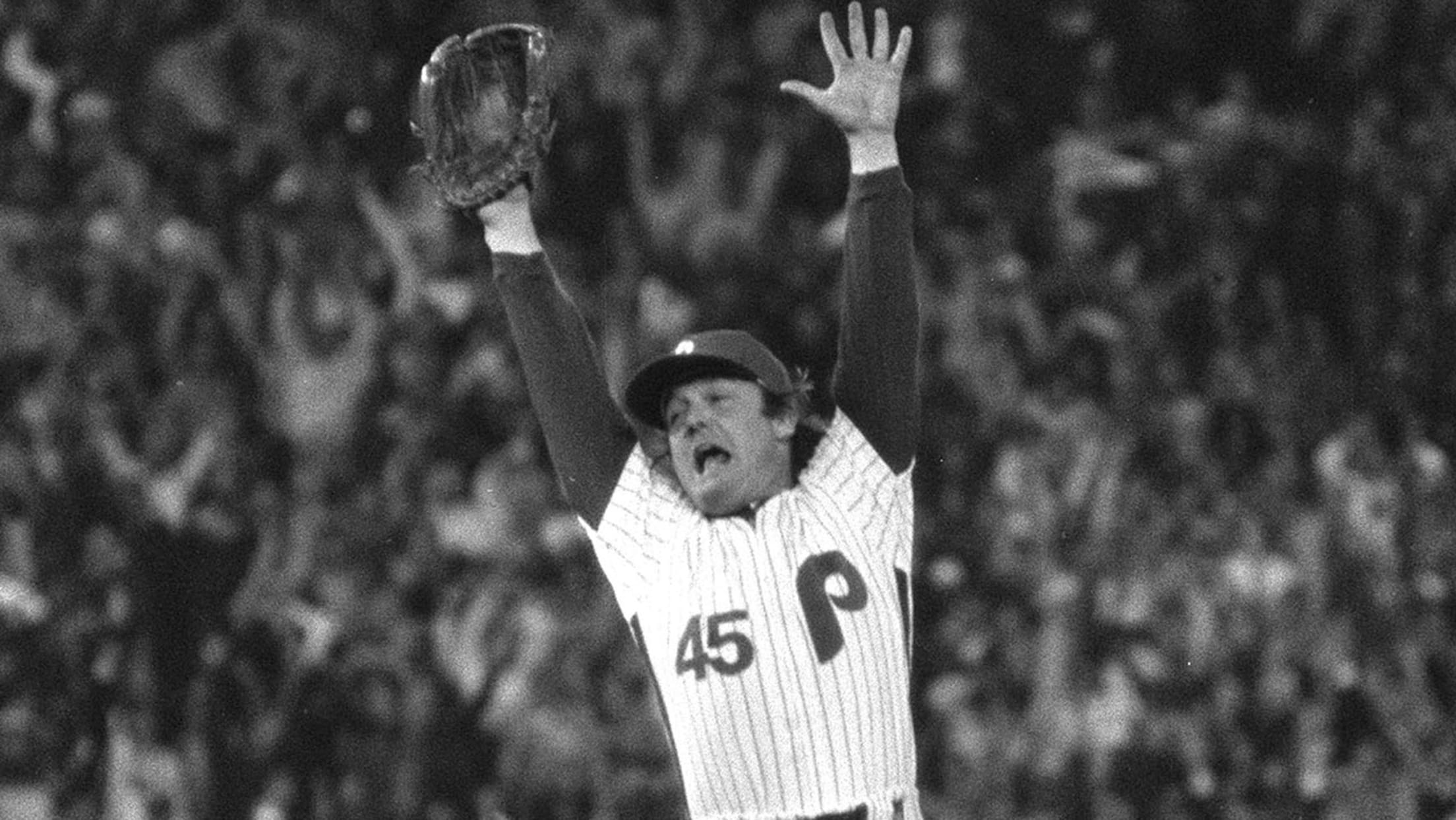 Few people love a good debate like baseball fans, and with that in mind, we asked each of our beat reporters to rank the top five players by position in the history of their franchise, based on their career while playing for that club. Love this list? Hate it? If
Phillies' Top 5 LH starters: Zolecki's take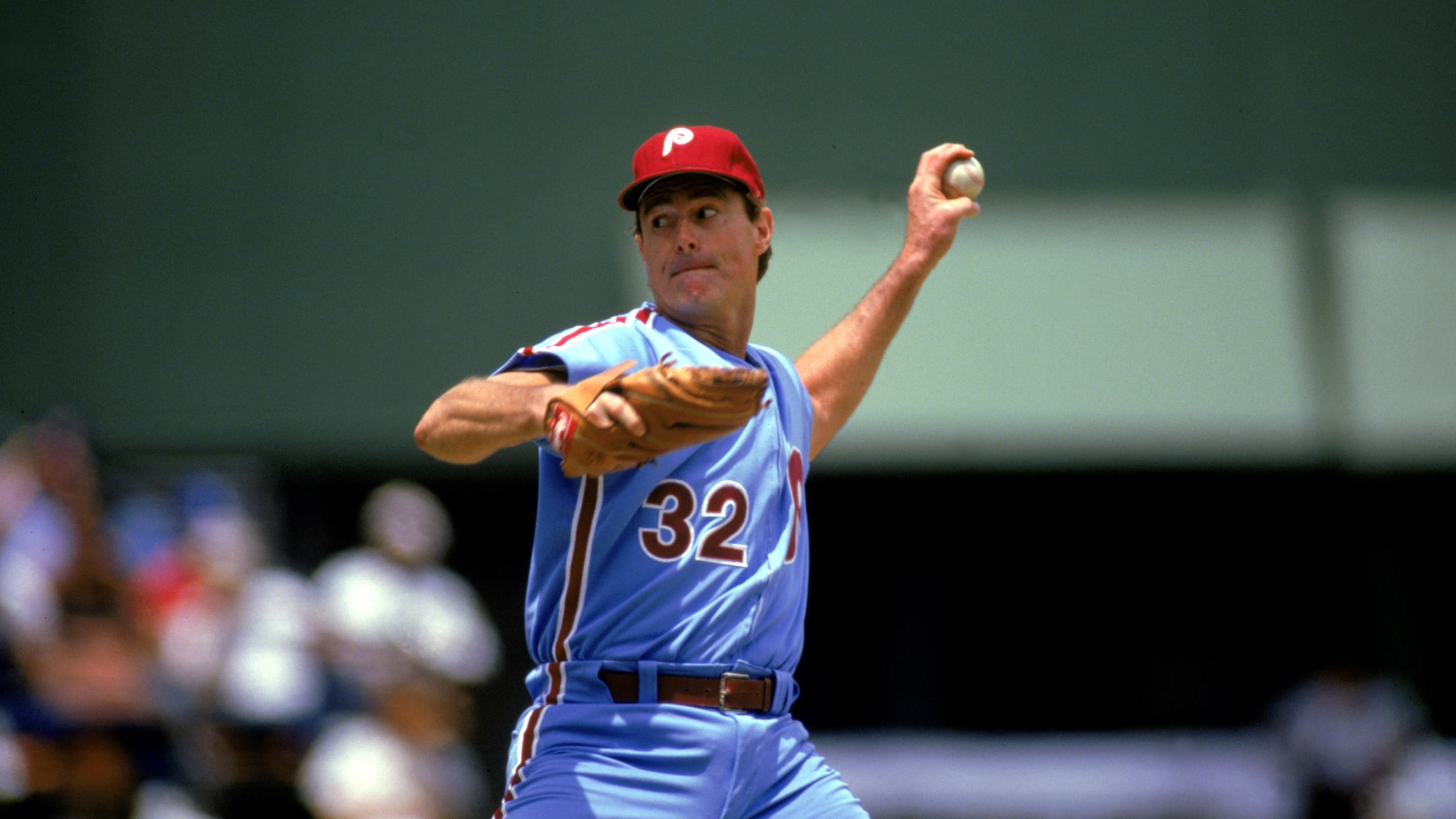 Few people love a good debate like baseball fans, and with that in mind, we asked each of our beat reporters to rank the top five players by position in the history of their franchise, based on their career while playing for that club. Love this list? Hate it? If
10 definitive Mike Schmidt moments
Highlights in the career of the game's greatest slugging third baseman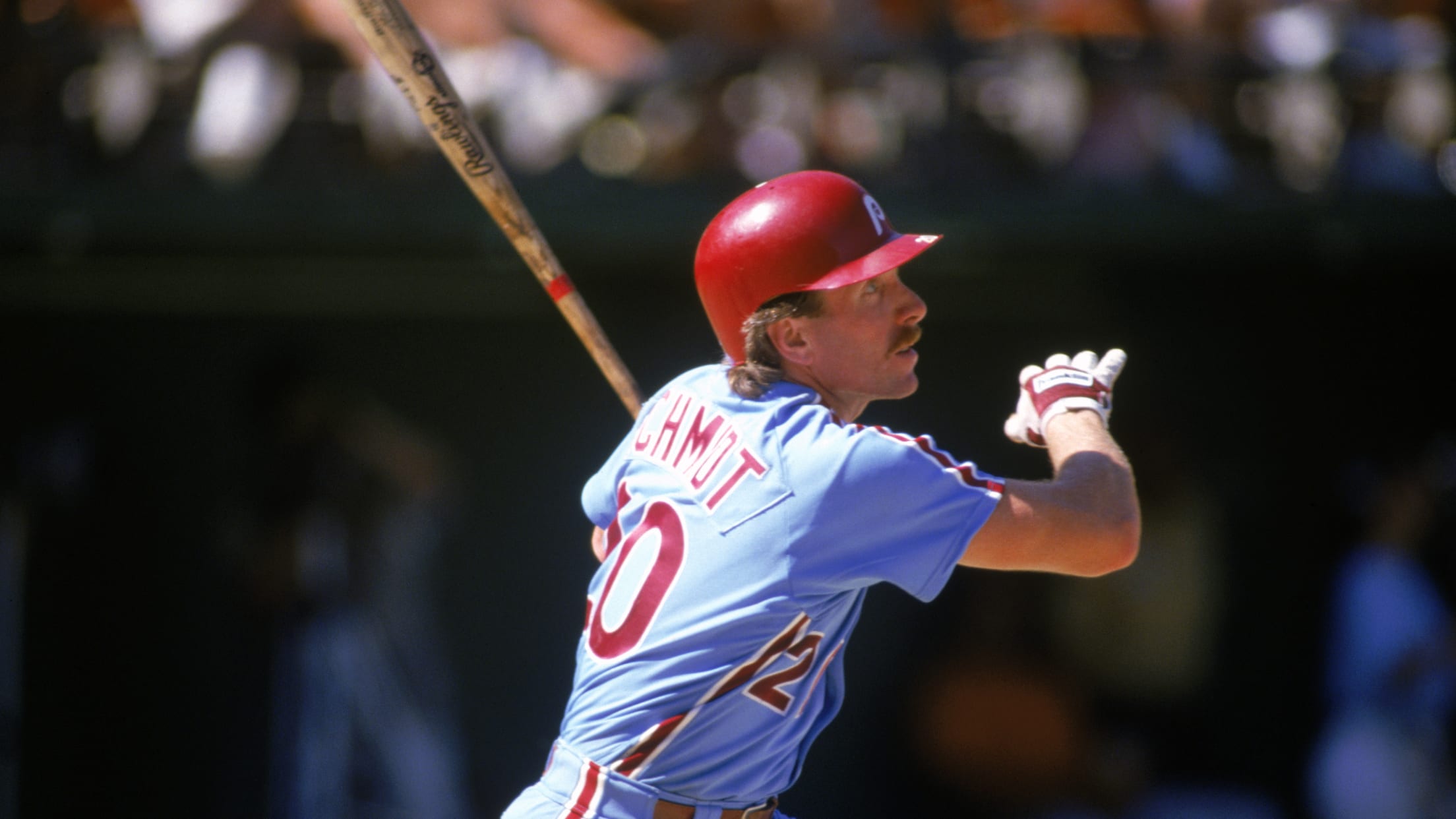 Phillies broadcaster Harry Kalas sometimes referred to the best player in Philadelphia franchise history as Michael Jack Schmidt, as if the man's first name or surname wasn't enough to capture his excellence. By any name, Mike Schmidt was a legitimate all-time great. He combined consistency with longevity by bashing 548
Phillies' Top 5 RH starters: Zolecki's take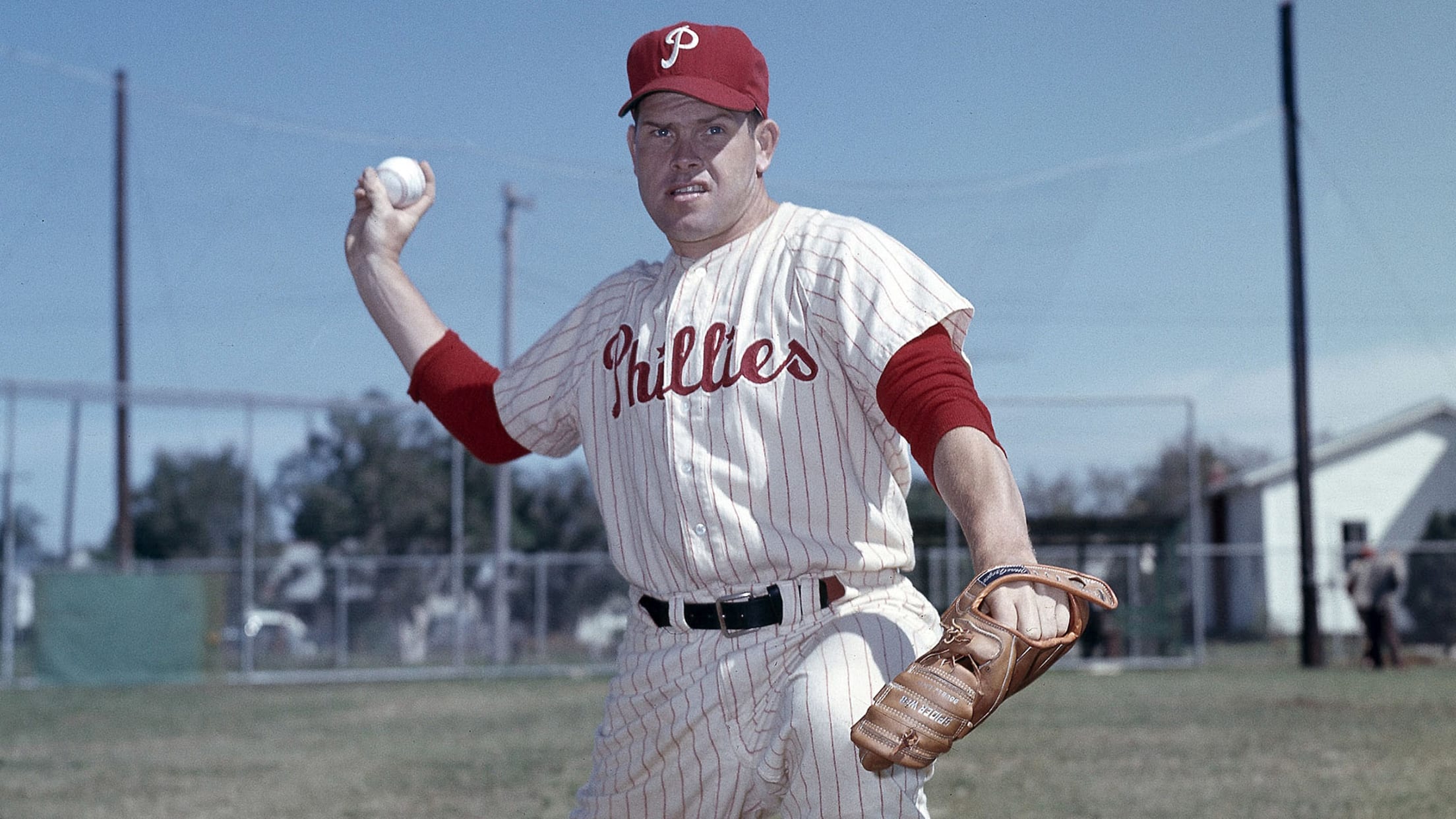 Few people love a good debate like baseball fans, and with that in mind, we asked each of our beat reporters to rank the top five players by position in the history of their franchise, based on their career while playing for that club. Love this list? Hate it? If
Phillies' Top 5 bench players: Zolecki's take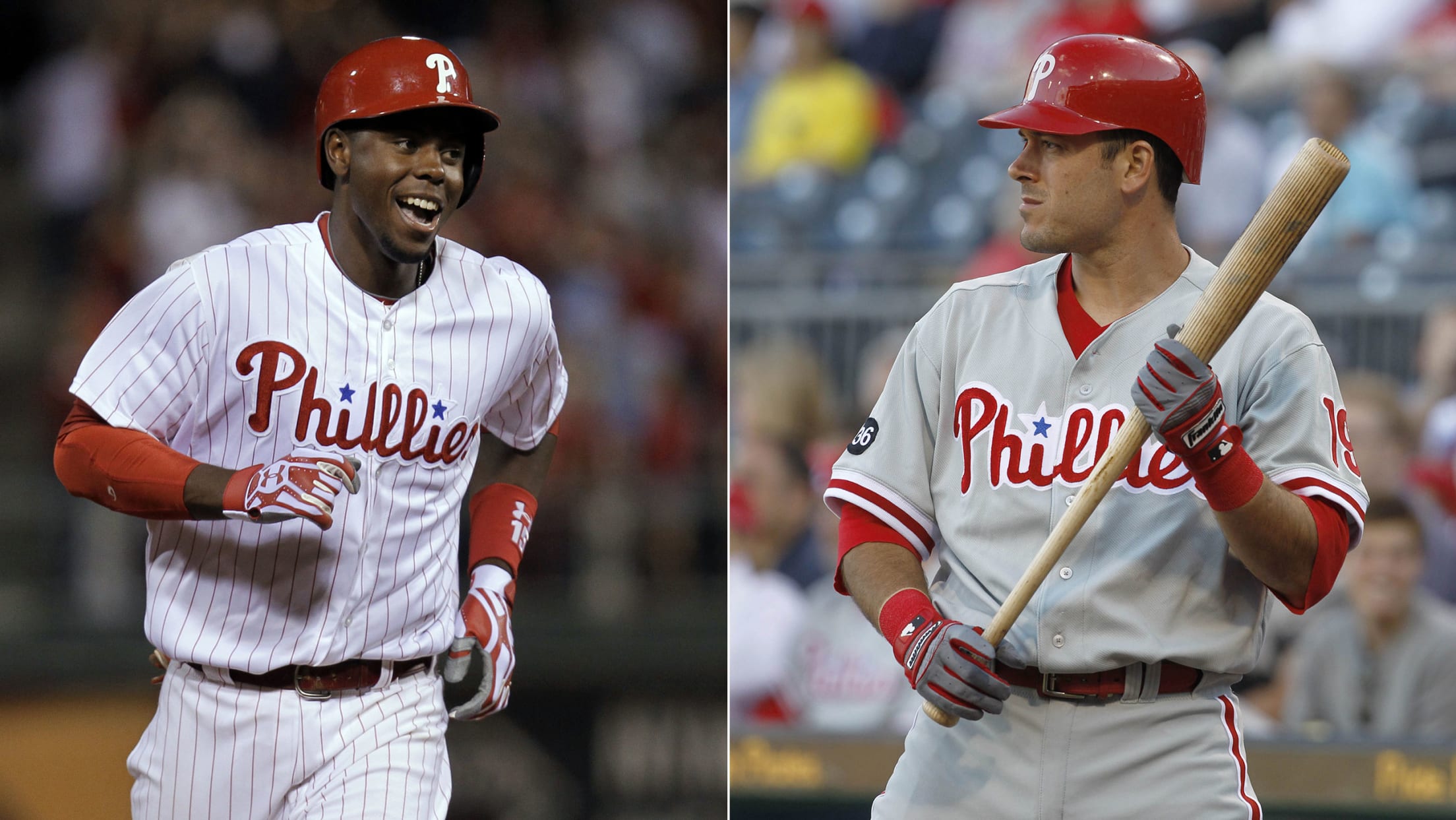 PHILADELPHIA -- If you listened to Charlie Manuel over the years, then you know he believes pinch-hitting is the most difficult job in baseball. Manuel knew from experience. He had 432 plate appearances in his big league career. He pinch-hit 164 times. It is not easy sitting on the bench
Here are the Top 10 moments of Carlton's career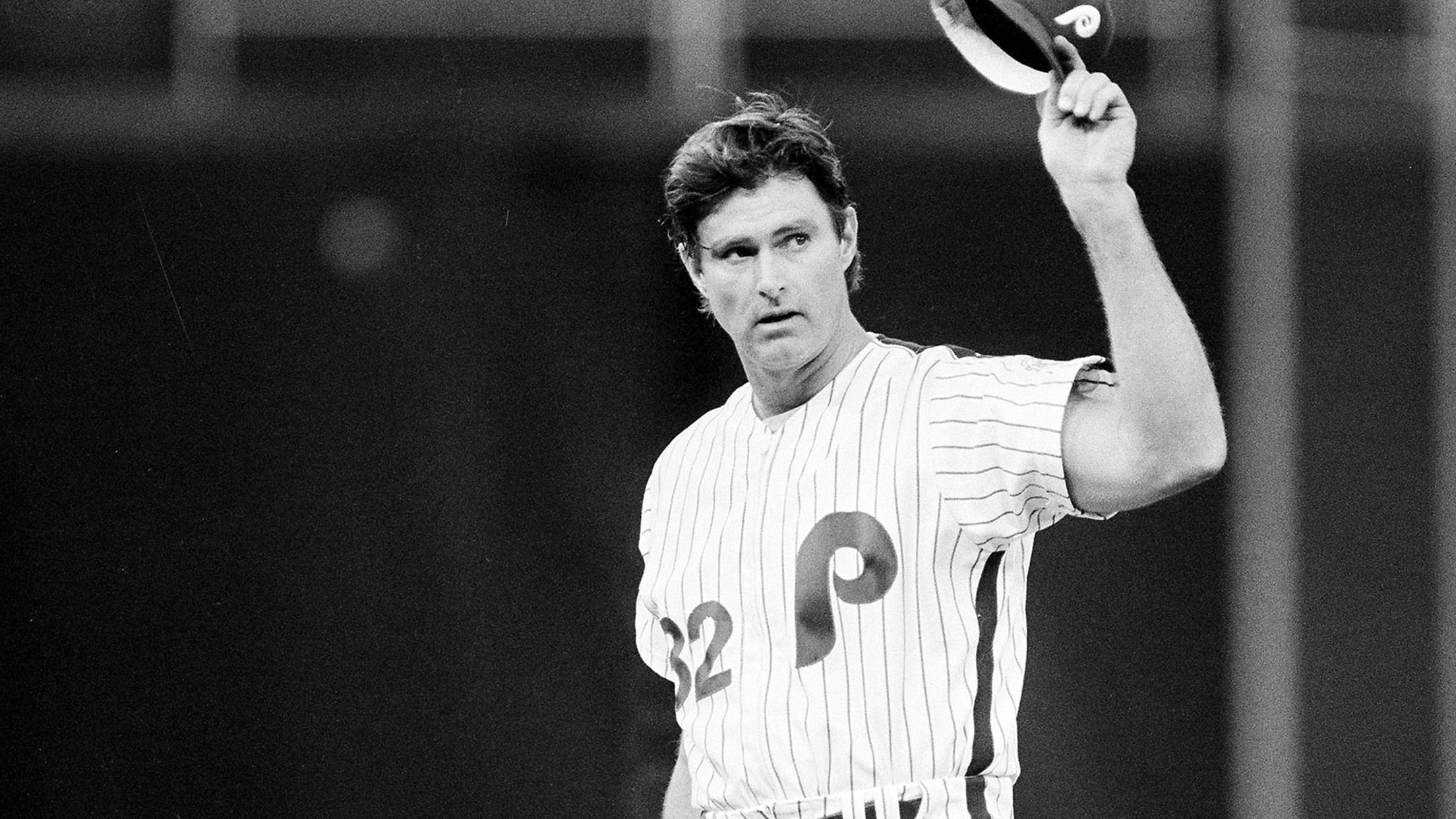 Good thing Steve Carlton refused to speak with reporters about his pitching excellence through much of his career. Otherwise we might never hear the end of it. Carlton ranked among baseball's elite for more than a decade. He became the first pitcher to win four Cy Young Awards, capturing the
Phillies' Top 5 right fielders: Zolecki's take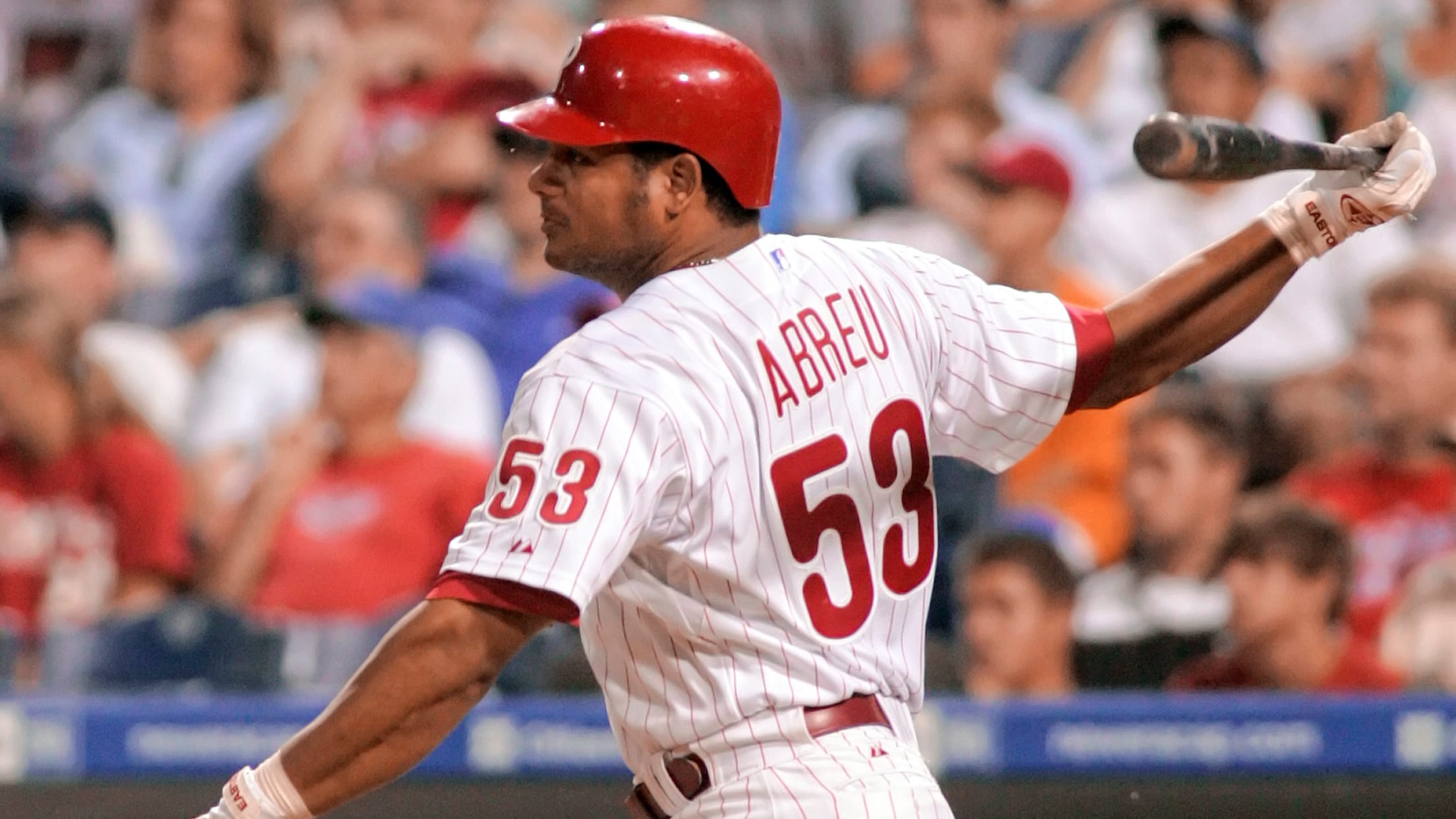 Few people love a good debate like baseball fans, and with that in mind, we asked each of our beat reporters to rank the top five players by position in the history of their franchise, based on their career while playing for that club. Love this list? Hate it? If