Brogdon primed for struggling 'pen, debut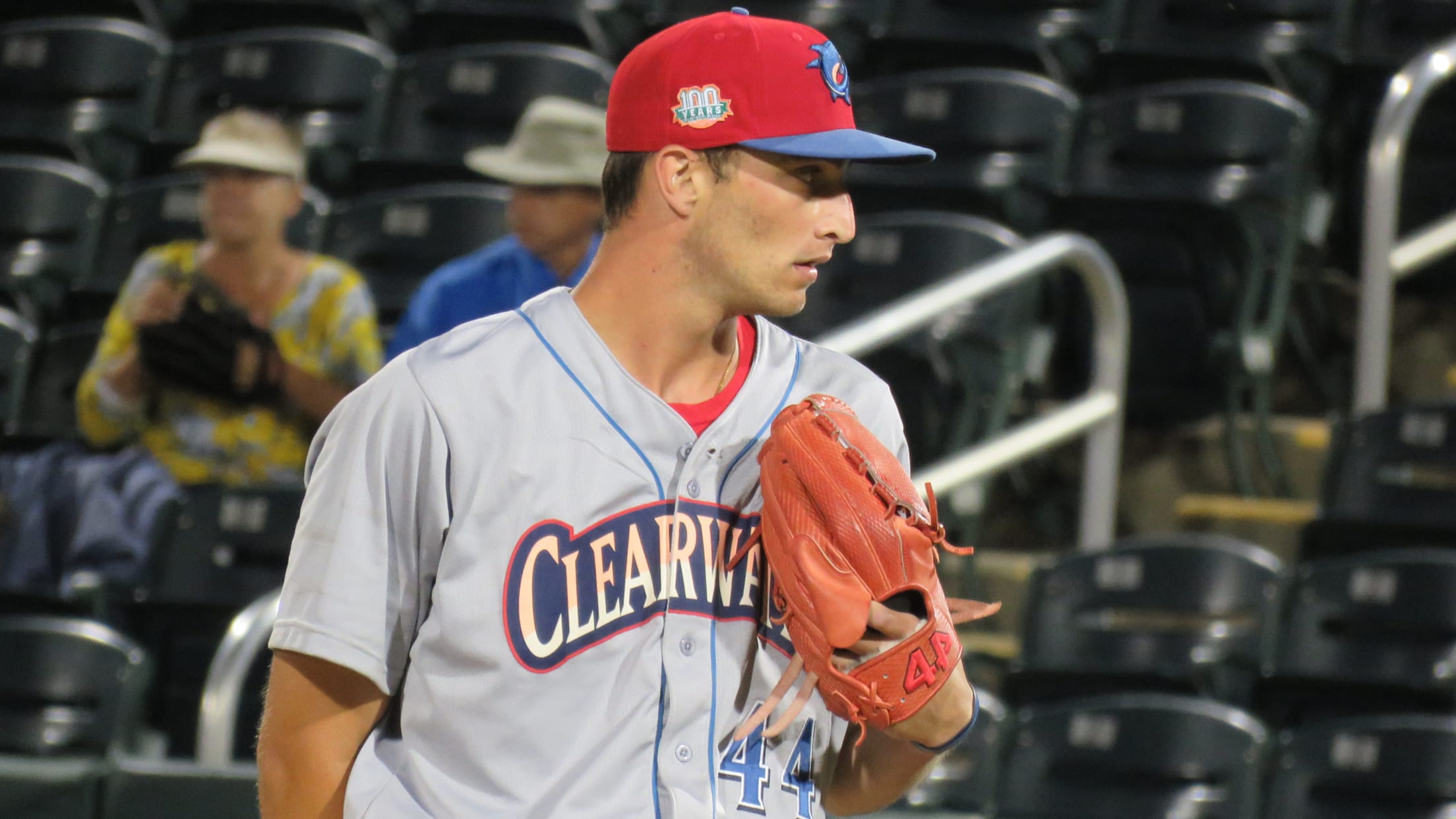 PHILADELPHIA -- Phillies farm director Josh Bonifay's name popped up on Connor Brogdon's cell phone on Tuesday afternoon, while Brogdon sat in his hotel room in Allentown, Pa. Bonifay also called Spencer Howard last week to tell him about his promotion to the big leagues. Brogdon figured this could be
PHILADELPHIA -- Phillies farm director Josh Bonifay's name popped up on Connor Brogdon's cell phone on Tuesday afternoon, while Brogdon sat in his hotel room in Allentown, Pa. Bonifay also called Spencer Howard last week to tell him about his promotion to the big leagues.
Brogdon figured this could be a similar call.
"I was actually right in the middle of a game of Counter-Strike: [Global Offensive]," Brogdon said on Wednesday, "so I had to kind of flip one earphone off, hold the phone the best I could and listen. ... It was tough because, obviously, I was trying to focus on what Josh was saying then at the same time still compete in the game."
• Phils add pair to bolster 'pen, option Pivetta
The Phillies hope Brogdon, 25, helps the bullpen compete. The group entered Wednesday night's game against the Orioles with a 10.19 ERA (40 earned runs in 35 1/3 innings), which is comfortably the highest mark in baseball. Brogdon went a combined 6-2 with a 2.61 ERA in 51 appearances last season with Class A Advanced Clearwater, Double-A Reading and Triple-A Lehigh Valley. The right-hander is known mostly for his fastball and changeup, although he also throws a cutter-slider hybrid.
"I'm pretty good at attacking the zone. I try to throw a lot of strikes," Brogdon said. "I'll try to use the weapons that I have and attack hitters."
Brogdon said he texted his cousin, Jonathan Lawson, immediately after he finished his call with Bonifay. Brogdon is an only child and said he considers Lawson his closet thing to a big brother. Brogdon then called his parents.
In normal times, Brogdon's parents probably would be on a flight from California to Philadelphia to see their son's debut in person. But because of the global pandemic, they'll have to watch on TV. And hopefully make a trip to Citizens Bank Park next year.
"A lot of emotions," Brogdon said.
A naïve non-gamer asked Brogdon if he could have just paused his game when Bonifay called. He said he could not.
"If you were to try to pause or leave the game, you'd get banned from the game," he said. "You couldn't play for like 30 minutes, so I had to finish it out as best I could."
How did it go?
"We got dusted," he said. "It was best of 16 and I think we lost, 9-2."
Spencer or Vince?
Manager Joe Girardi said the Phillies have made no decision on Friday night's starter against the Mets. It will be Vince Velasquez or Howard, the latter of whom made his MLB debut on Sunday. The pitcher that does not start could piggyback whoever does. An announcement is expected on Thursday.
Strikeouts are nice, early outs are better
Zack Wheeler has pitched well in his first three starts with the Phillies, going 2-0 with a 2.89 ERA. He took a no-decision in Tuesday's roller-coaster loss to Baltimore.
Interestingly, Wheeler has only eight strikeouts in 18 2/3 innings. It is the lowest strikeout rate (11.0 percent) of his career, albeit in a small sample size. He averaged 22.8 percent from 2013-19 with the Mets. There seem to be reasons for that. Wheeler is inducing contact earlier in the count against some aggressive teams, which is keeping his pitch count down. He is averaging 13.8 pitches per inning, which is the lowest mark of his career. He averaged 16.9 pitchers per inning with the Mets.
"He's been more aggressive in the zone, probably early in the count," Girardi said. "And that's why he's been able to get deeper into games."
Wheeler has been in the zone with 53.1 percent of his pitches, according to Statcast. It is up from 51.7 percent last season and 49.9 percent in 2018. His four-seam fastball velocity (96.6 mph) is essentially the same as last season (96.8 mph). His low hard-hit percentage (26.7 percent) ranks in the top 10 percent of the league.
"You know, strikeouts are great, but a lot of times it drives up your pitch count," Girardi said. "You can throw 100 pitches in five innings. The important thing is getting outs as a starter. Bullpen is a little bit different. You want more strikeout guys just because they don't have to go through lineups two and three times. They've got to see maybe three or four hitters. So I don't really worry about it. I think the strikeouts will come. But he's faced some fairly aggressive teams."
Extra bases
• Left-hander Ranger Suárez is in Philadelphia and is scheduled to throw a bullpen at Citizens Bank Park on Friday. Suárez is recovering from COVID-19. Following his bullpen session, he is expected to report to the team's alternate training site in Allentown. Suárez went 6-1 with a 3.14 ERA in 37 relief appearances last season.
• Right-hander David Robertson is scheduled to arrive in Philadelphia on Friday. He is recovering from Tommy John surgery. There is a chance he will pitch for the Phillies this season.