5 questions facing the Phillies this offseason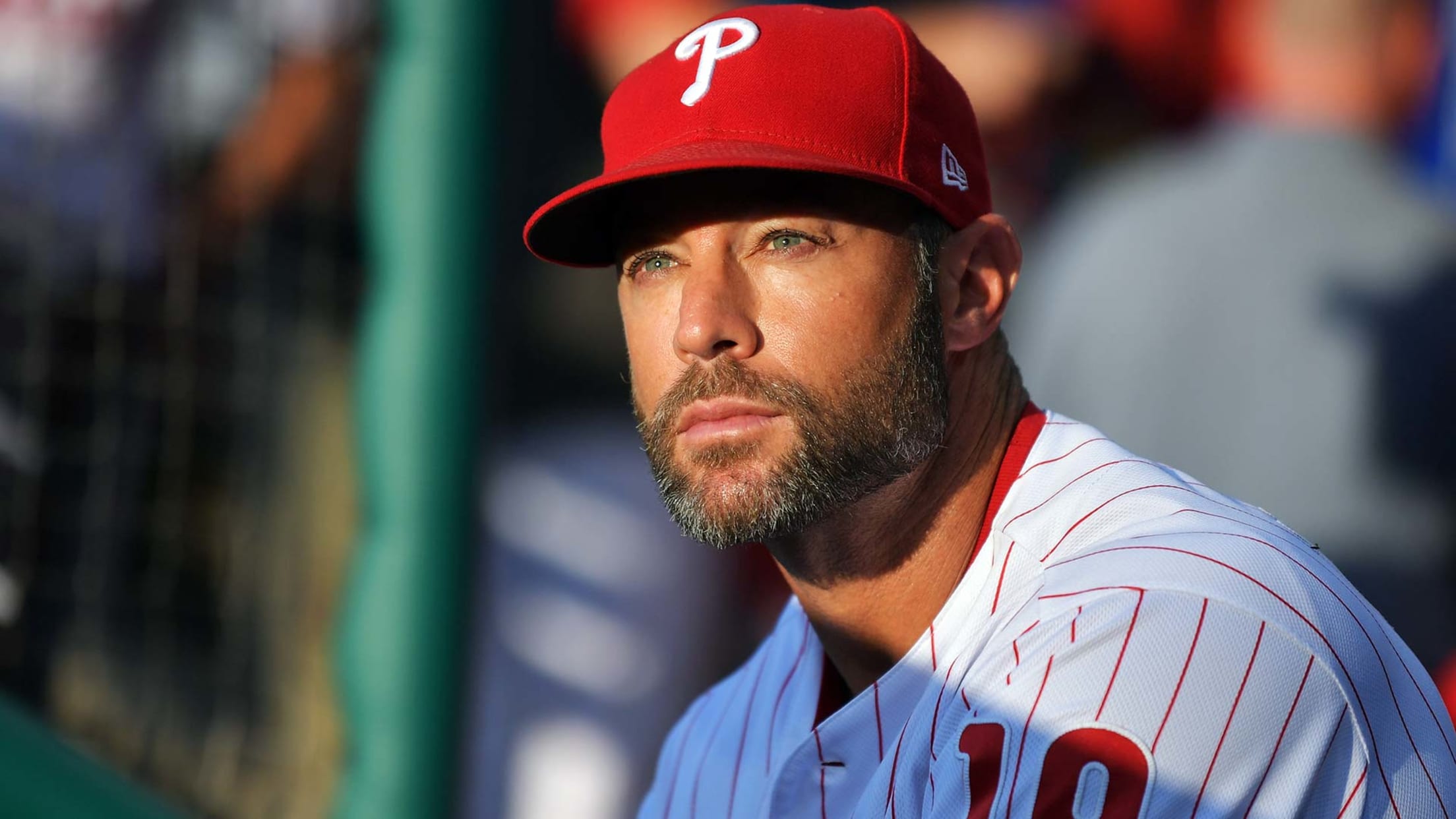 PHILADELPHIA -- Bryce Harper grabbed the microphone before Sunday afternoon's season finale at Citizens Bank Park and offered a few words to the hometown crowd. "I know it didn't go as planned, but I believe in this organization," he said. "I believe in this city. We will reign again." The
PHILADELPHIA -- Bryce Harper grabbed the microphone before Sunday afternoon's season finale at Citizens Bank Park and offered a few words to the hometown crowd.
"I know it didn't go as planned, but I believe in this organization," he said. "I believe in this city. We will reign again."
The Phillies have not reigned since they won the 2008 World Series. They have not played in the postseason since '11. Here are five burning questions for the Phils, who enter the offseason trying to get to the postseason in '20:
1) Who will be the manager?
The Phillies will announce this week if Gabe Kapler will return for his final season of a three-year contract. The feeling throughout the organization is that a change is likely. Kapler's teams collapsed down the stretch each of the past two seasons, which is a problem. He preached the importance of player development at the big league level, but there are few key players that can say they took a step forward this season. That combination, plus the fact the Phils underachieved following hundreds of millions of dollars in player acquisitions the past two years, could push them in a new direction.
If Kapler remains, it will be because the organization believes the team's injuries were too much to overcome and that he should not be penalized for the front office's conservative approach before the July 31 Trade Deadline.
But if the Phillies dismiss Kapler, who will take his place? And who would make the call?
Three obvious candidates are Joe Maddon, Joe Girardi and Buck Showalter. Each has a pedigree and the Phillies might not want to gamble on an inexperienced candidate with so much on the line (i.e., the team needs to make the playoffs next season or there could be changes in the front office). Maddon seems like an ideal fit, especially for an analytically minded front office. But his time in Chicago just ended because its front office believed Maddon's players were too complacent after winning the 2016 World Series. Girardi would bring structure, accountability and urgency, but the Yankees did not bring him back a couple years ago because they said he struggled to communicate and relate to younger players. Showalter is highly regarded and the Phils' braintrust knows him from their time together in Baltimore. A source said a couple years ago that Philadelphia would have interviewed him for the job, but he was not available.
Dusty Wathan, who was a finalist for the job in 2017, could get another shot. Other names that could get consideration are Dodgers bench coach Bob Geren, Dodgers special assistant to the GM Raul Ibanez, Yankees bench coach Josh Bard, longtime ex-skippers Dusty Baker and Mike Scioscia, and former GM Ruben Amaro Jr. Of course, these names are speculative. More would surface if Kapler isn't brought back.
Phillies general manager Matt Klentak, assistant general managers Ned Rice and Bryan Minniti and former farm director Joe Jordan interviewed managerial candidates two years ago. The three finalists -- Kapler, Wathan and former Red Sox manager John Farrell -- later met ownership and others before they chose Kapler. It seems likely managing partner John Middleton will have a more active role in the interviewing and hiring process this time -- he knows the Phils need to get this right.
2) Will they examine their processes?
Let's start with this: if the Phillies want to be like the Dodgers, Astros, Yankees, Cubs, Brewers, Red Sox, etc., they need a robust analytics department and they need to think progressively to win.
Internally, the front office's tight inner circle believes its practices and processes are sound and the decisions it has made are good ones, based on the information it had at the time. It is not second-guessing itself. Every team makes mistakes, but an honest self-evaluation should be pursued. The Phillies should re-examine how they entered the season believing they had a top-10 rotation or how they believed for two offseasons that Mike Moustakas was not an upgrade over Maikel Franco at third base. They should dig into their hitting and pitching philosophies and how they present them to players at the big-league level, which even Kapler acknowledged this summer was too complicated. They should look at their decision to boot former pitching coach Rick Kranitz after last season to promote assistant pitching coach Chris Young.
The Phillies predominantly use analytics to make their decisions. But a true balance and consideration of differing opinions could help moving forward. Pat Gillick, Terry Ryan, Larry Bowa, Charlie Manuel and others in the organization have decades and decades of baseball experience. Their opinions should be sought and considered more frequently, even if it is just to get a different point of view.
3) How will they address the rotation?
The Phillies plan to have another busy and potentially big offseason. They could take a run at right-hander Gerrit Cole. The Phils need somebody to complement Aaron Nola at the top of the rotation. Philadelphia probably could use two starters. Cole Hamels struggled at the end of the season, so he might not be a slam dunk anymore, but the left-hander at the right price might make sense. He could help the team's younger players learn to understand Philly, which seemed to be an issue in the clubhouse at times.
4) Who will play second and third base?
César Hernández and Franco could have played their final games for the Phillies on Sunday. Hernandez is eligible for salary arbitration for the final time, but it could be time for Scott Kingery to take over. If Kingery plays second and Franco moves on, the Phils could look at somebody like Josh Donaldson or Moustakas at third base. And Anthony Rendon? Sure, he'd be great, but Philadelphia cannot afford both Cole and Rendon.
5) How do they fix the bullpen?
Injuries crushed the bullpen. David Robertson might not be back until late next season, if he returns at all. Vìctor Arano, Seranthony Domínguez and Adam Morgan each finished the season on the injured list. Tommy Hunter and Pat Neshek finished on the IL and are free agents (Neshek has a club option for 2020). José Álvarez, Héctor Neris and Ranger Suárez -- barring a return to starting -- seem like the only healthy locks to rejoin the bullpen. Left-hander Will Smith and right-hander Will Harris will be free agents, but has the Phillies' recent bad luck with veteran relievers scared them from signing relievers to multiyear deals?