Girardi: 'Smart to wait' to resume play
Phils' next game Friday; additional COVID-19 test results expected Wednesday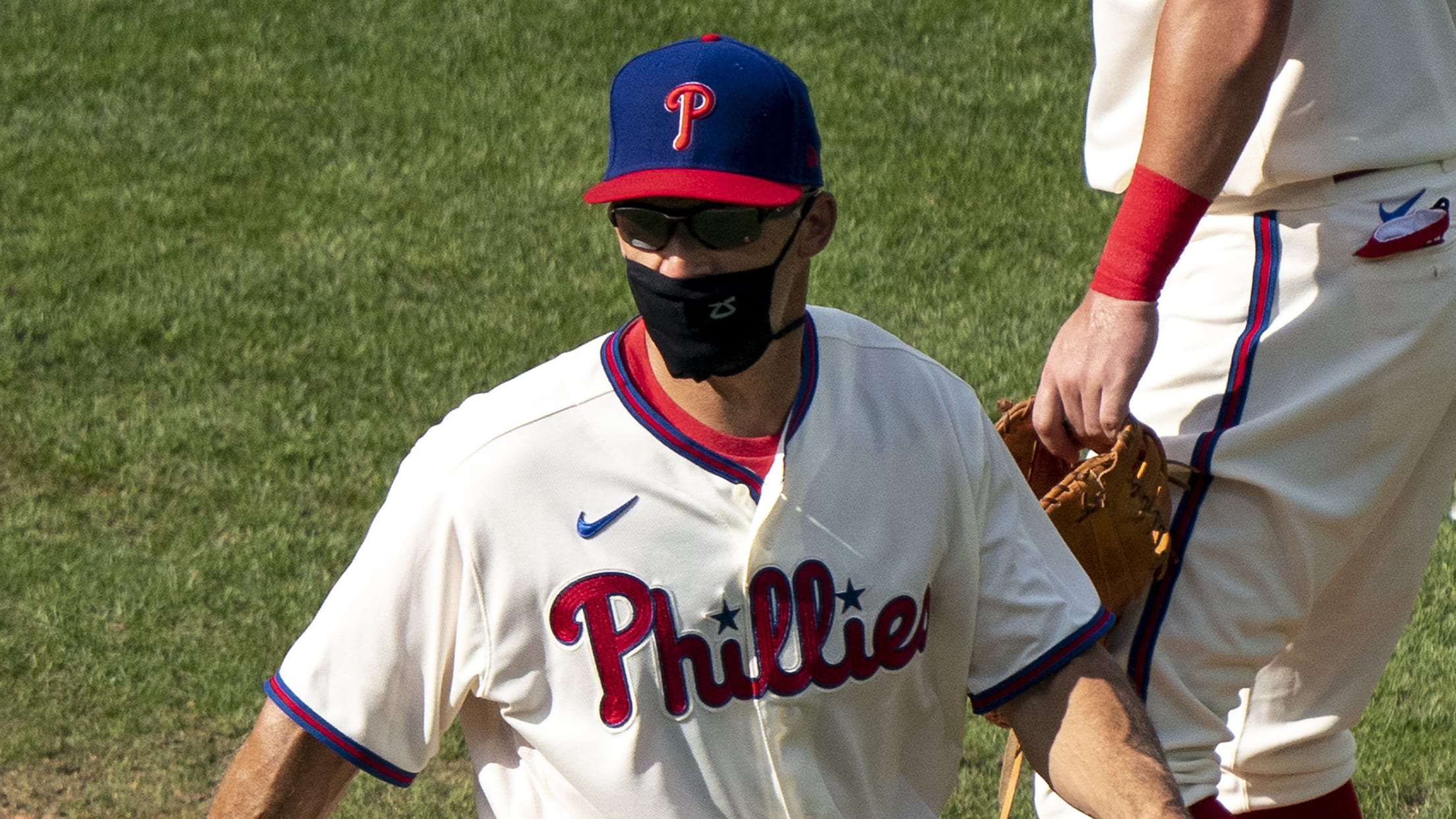 PHILADELPHIA -- No Phillies player or coach tested positive following Monday's expedited COVID-19 tests at Citizens Bank Park. But Major League Baseball postponed Tuesday night's game between the Phillies and Yankees at Citizens Bank Park and their two-game series Wednesday and Thursday at Yankee Stadium in New York "out of
PHILADELPHIA -- No Phillies player or coach tested positive following Monday's expedited COVID-19 tests at Citizens Bank Park.
But Major League Baseball postponed Tuesday night's game between the Phillies and Yankees at Citizens Bank Park and their two-game series Wednesday and Thursday at Yankee Stadium in New York "out of an abundance of caution." MLB announced on Wednesday the Phillies are scheduled to resume play Saturday with a doubleheader against the Blue Jays at Citizens Bank Park.
The Phillies played the Marlins this weekend in Philadelphia. Miami suffered a coronavirus outbreak and its schedule has been postponed through Sunday.
MLB also announced that rescheduling for the week of Aug. 3 would be determined later this week.
Phillies manager Joe Girardi said Tuesday on MLB Network Radio that he thinks the Phillies could continue daily testing for a few more days. A source on Tuesday confirmed that is likely. Girardi also addressed the schedule.
"There were some anxious moments for me today, not knowing the results I would get for my team," Girardi said. "I think it's really smart of baseball to wait one more day, just because the incubation period is two to 14 days. I know we can't wait 14 days, but I think we have to be really smart about this. After thinking about it, I think that this could happen more than this one time with an organization. And if everyone doesn't play 60 games, I think that's all right. We want to get to the playoffs. That's the important thing."
Phillies players, coaches and other team personnel had a second consecutive day of drive-through testing at Citizens Bank Park on Tuesday. They expect those results Wednesday morning. Nobody was allowed inside the ballpark Monday and Tuesday. A source said Tuesday that the Phillies are expected to hold workouts Wednesday and Thursday at Citizens Bank Park. They are likely to be staggered, perhaps like the early days of Summer Camp.
Girardi acknowledged that some players had some "trepidation" playing the Marlins on Sunday, when four more players tested positive. The Phillies texted their players 90 minutes before the game telling them to take extra precautions. Bryce Harper wore a mask on the bases, for example.
One Phillies player said Monday that he thought players would consider wearing masks on the field at all times. Right now, the only Phillies player to do it is Didi Gregorius, who is considered high-risk because of a chronic kidney disease. But the Marlins' outbreak might make teams become more vigilant. It left some Phillies frustrated, multiple sources said.
"I think this is a great wakeup call for baseball," Girardi said. "I think our team has been fairly disciplined. I think the reason why is we had the Clearwater incident [six players and five staff members tested positive for COVID-19 in June]. It was real to us. There are players and coaches in our clubhouse now that went through this and saw how quickly it spread."