Phillies powerless against Keuchel's stuff in loss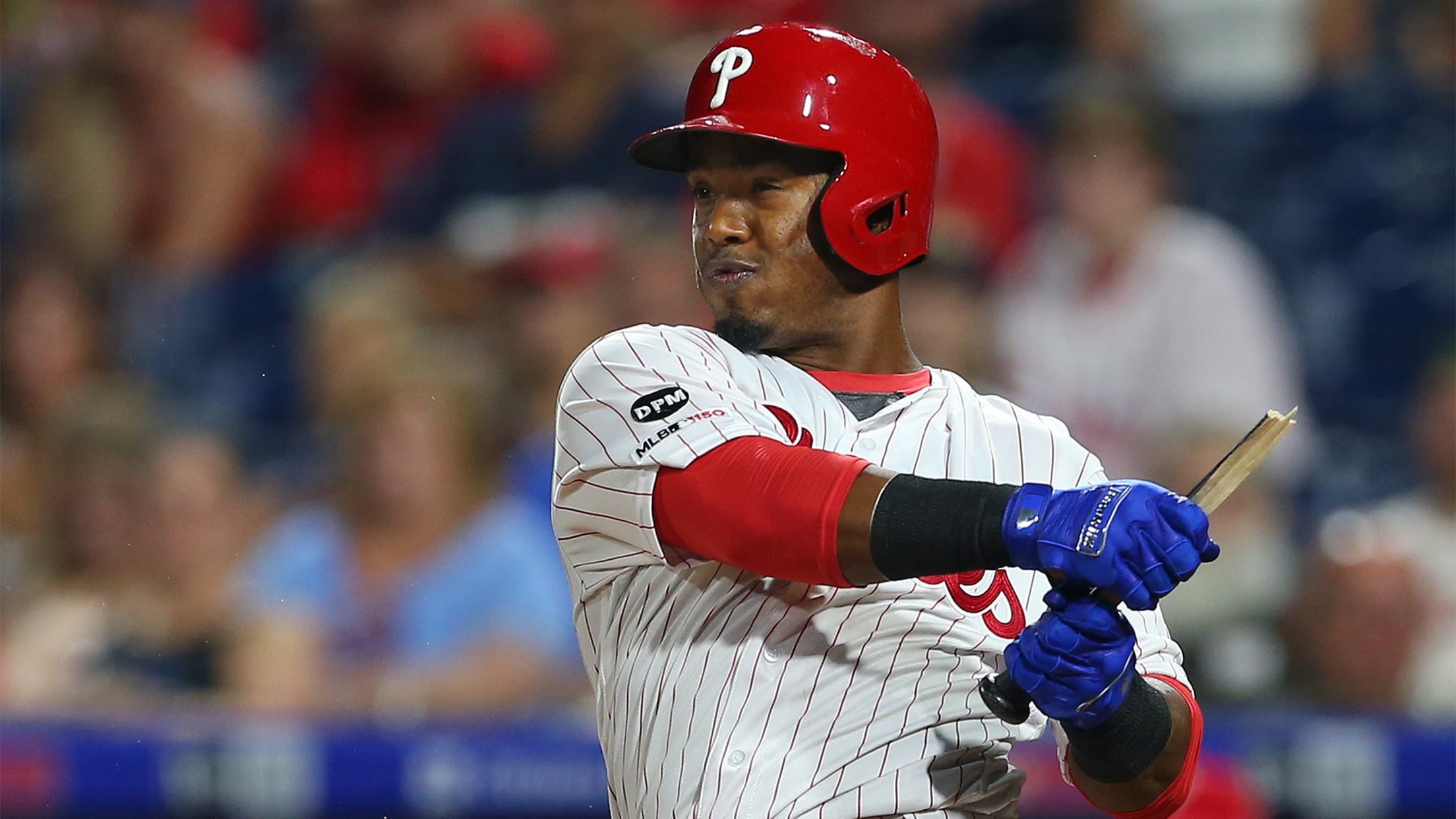 PHILADELPHIA -- Thirty teams had the opportunity to sign Dallas Keuchel this summer. The Braves pulled the trigger. The Phillies never called. It was not lost on players in either clubhouse after Keuchel carved up the Phillies on Wednesday night at Citizens Bank Park. Keuchel struck out eight batters in
PHILADELPHIA -- Thirty teams had the opportunity to sign Dallas Keuchel this summer.
The Braves pulled the trigger. The Phillies never called.
It was not lost on players in either clubhouse after Keuchel carved up the Phillies on Wednesday night at Citizens Bank Park. Keuchel struck out eight batters in six innings in a 3-1 victory. He is 8-5 with a 3.35 ERA in 16 starts this season.
"He's a Cy Young for a reason," Phillies right fielder Bryce Harper said, referring to Keuchel's 2015 American League Cy Young Award while with the Astros. "If you have an opportunity to go out and get a guy like that, I think all 29 teams should have that. But that's how the game is right now and that's how it goes. I thought Keuchel came out tonight and threw the ball really well."
Keuchel signed a one-year, $13 million contract with the Braves on June 7. He is happy in Atlanta, which is currently cruising to a second straight National League East title.
The Phillies?
"I mean, if you don't come calling, what is there for me to be mad about?" Keuchel said. "I think a lot of those guys over there in the front office are second-guessing themselves. And I would, too."
The Phillies showed little to no interest in Keuchel before he signed with the Braves. They had concerns about his declining strikeout rate, lack of velocity and spike in hits allowed. They did not attend one of his final workouts before he signed.
Keuchel's 3.35 ERA would be best among Phillies starters. He got Harper to bounce into an inning-ending double play with the bases loaded in the fifth inning, striking another blow to the Phillies' already slim chances to win the second National League Wild Card with 17 games to play. The Brewers and Cubs are now tied for the second Wild Card spot, with the Phillies and Mets two games behind them.
"I think Keuchel threw the ball well," Harper said. "He's good. I thought he mixed pretty well. I had the opportunity with the bases loaded and one out, but missed that first-pitch changeup and had to battle from there. I have to get the job done there and wasn't able to. That's about the only opportunity we had. As a team, I thought we battled. We have to be better as an offense and hit better."
The Phillies homered five times in Tuesday's victory over the Braves. They had only five singles Wednesday. Braves relievers Chris Martin, Shane Greene and Mark Melancon – all relievers the Braves picked up before the July 31 Trade Deadline – threw three scoreless innings in relief.
"It's frustrating, but you're not going to get too high or too low," Phillies manager Gabe Kapler said. "You're not going to act like you won the World Series after you win a game and we're not going get too distraught after we lose a game. We come back tomorrow to compete."
Phillies left-hander Drew Smyly faces Braves right-hander Julio Teheran in Thursday night's series finale. The Phillies must win to split the series. They play two games over the weekend against the Red Sox before they open a three-game series Tuesday night against the Braves at SunTrust Park in Atlanta.
The Braves' probable starting pitcher that night? Keuchel.