No timetable for Kingery, Neris, Suárez, Hunter
Quartet placed on injured list on Wednesday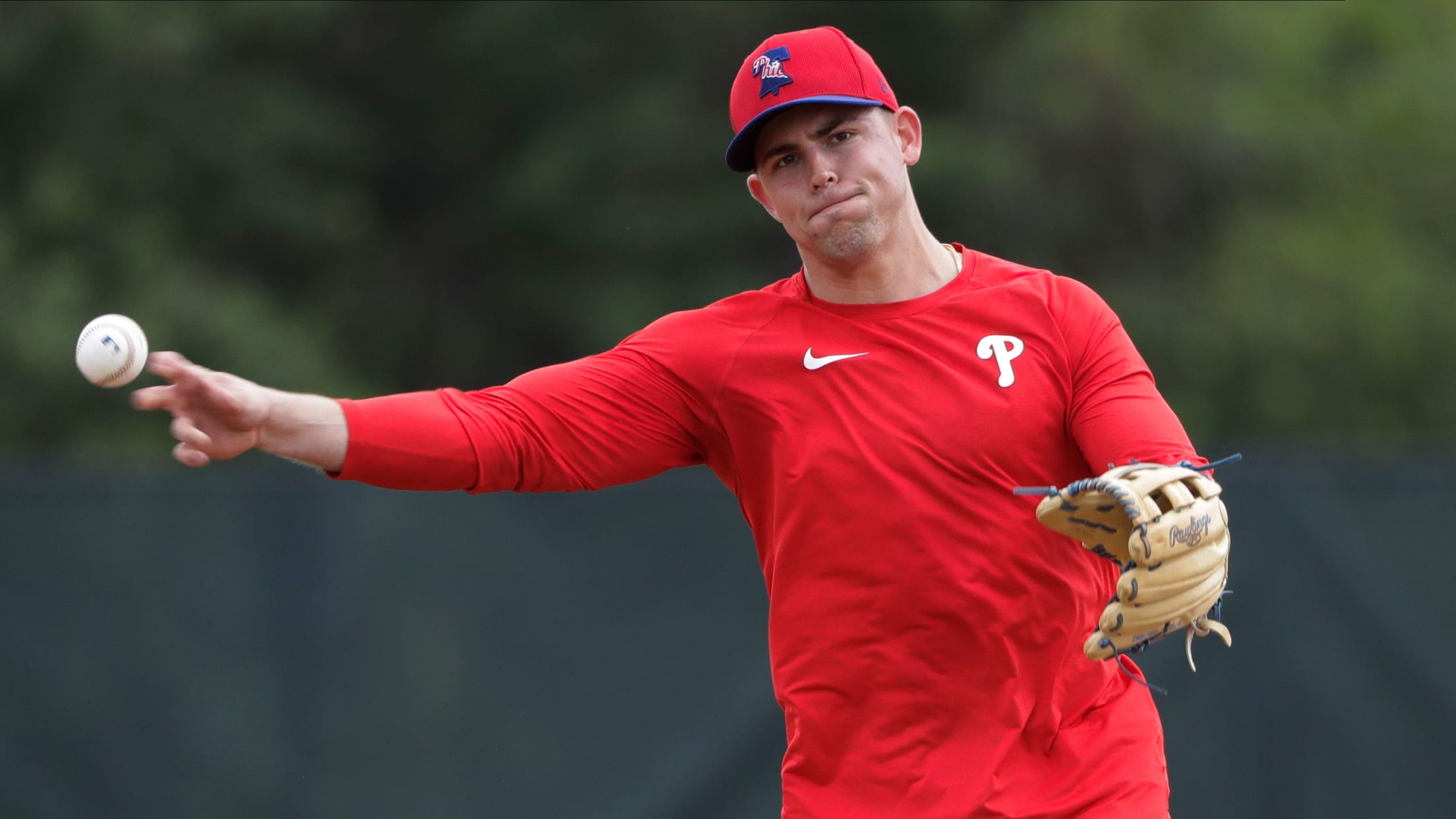 PHILADELPHIA -- Phillies manager Joe Girardi could not say Thursday whether Scott Kingery, Héctor Neris, Ranger Suárez or Tommy Hunter would be ready to play on Opening Day, which will come either July 23 or 24. There is no timetable for their returns. "I think you have to look at
PHILADELPHIA -- Phillies manager Joe Girardi could not say Thursday whether Scott Kingery, Héctor Neris, Ranger Suárez or Tommy Hunter would be ready to play on Opening Day, which will come either July 23 or 24.
There is no timetable for their returns.
"I think you have to look at all possibilities," Girardi said in a Zoom call with reporters on Thursday afternoon.
The team made no announcement, but on Wednesday, it placed each player on the injured list. Girardi declined to say why, only noting, "What I can tell you is they're on the injured list, and that's about all I can tell you. MLB has given protocols on how to handle it."
• Here are 5 Phillies storylines heading into camp
Major League Baseball has instituted a COVID-19 list this season, although the league will not announce when players are placed on it due to privacy laws regarding individuals' health. Players may address their status if they wish, though they are not required to.
Phillies general manager Matt Klentak said earlier this week that players do not need to test positive to be placed on the COVID-19 list. Potential exposure to a person who has the virus can be sufficient cause.
"If you had exposure to somebody who was positive, you can be placed on for that," Klentak said. "If you're experiencing the symptoms but haven't tested positive yet, you can. So just the fact that someone shows up on that list doesn't necessarily mean that they have it. But you will likely figure out some of this as we go."
We're home. #RingTheBell pic.twitter.com/zV3CBcG0Hf

— Philadelphia Phillies (@Phillies) July 3, 2020
Kingery is expected to be the Phillies' everyday second baseman. Neris is the projected closer. Suárez could either be the No. 5 starter or a valuable bullpen piece. Hunter is a veteran reliever.
Mets manager Luis Rojas said Thursday that a player placed on the COVID-19 list could take three weeks to return to action. With a 60-game schedule, that means a player could miss one-third of the season.
Girardi did not dispute that timeline. He has had "numerous" conversations with his players about being responsible by practicing social distancing, wearing masks in public and more. He knows that one infected player could cause an outbreak in the clubhouse and severely impact a season.
"If you make a mistake, you jeopardize yourself, you jeopardize your family, you jeopardize your teammates and their families and our chances of winning," Girardi said. "So, yes, that was spelled out. And it's been spelled out at different times because, again, there's a huge responsibility. People are not used to being isolated, in a sense. They're not used to not seeing friends when they want to or not going to get something to eat when they want. But for us to make this work, we're going to have to do that."