Cora: It's starting to 'feel like last year'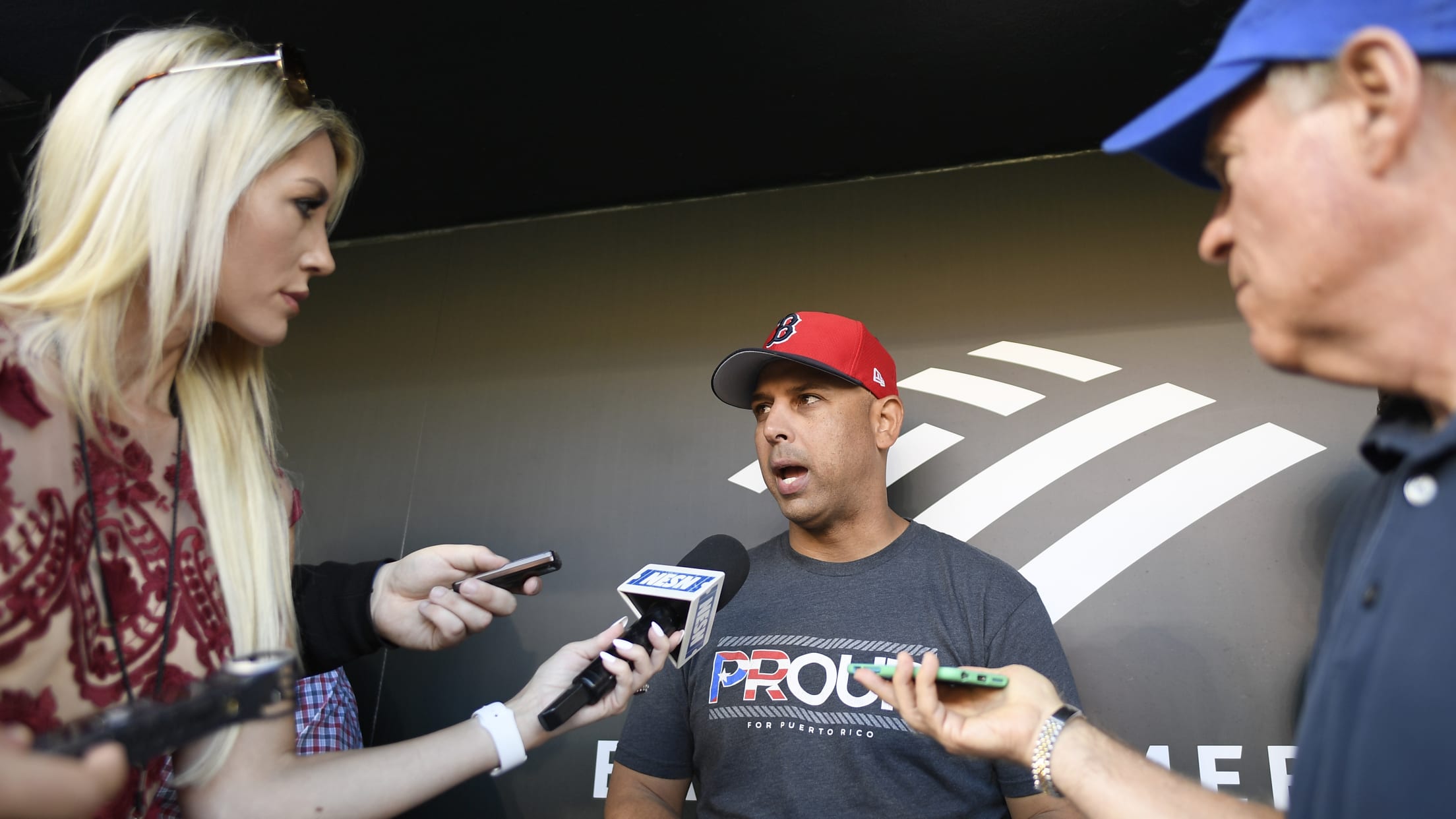 MINNEAPOLIS -- As the wins pile up for the surging Red Sox, the mood around the team has started to feel familiar to manager Alex Cora. "It's just, the vibe is different, I'll tell you that right now," Cora said prior to Tuesday's game vs. the Twins. "There's no more
MINNEAPOLIS -- As the wins pile up for the surging Red Sox, the mood around the team has started to feel familiar to manager Alex Cora.
"It's just, the vibe is different, I'll tell you that right now," Cora said prior to Tuesday's game vs. the Twins. "There's no more searching. You feel it. You come to the ballpark every day now and it feels like last year. We're finding ways to beat teams."
The cloud of frustration that hovered as the team trying to rediscover its winning ways has dissipated.
"It got to the point where we were searching for mechanics and swings and whatever," Cora said. "Now, it's different. Now, it's just a matter of putting everything together. Yesterday was a great game. I think those games are very important. A 1-0 game, big hit in the ninth, big save by [Ryan] Brasier."
Cora thinks it all started with the comeback from a 6-1 deficit against the Rangers in the final game of the homestand last Thursday. That was the second game of a win streak that extended to six games on Monday night at Target Field.
"That game, coming back, it was big," said Cora. "The road trip, we talked about a few things. I think we know already, but there's a few things we want to do as a team and we're accomplishing that. We got to five [games above .500]. Obviously the next goal is 10, so on and so on. I think overall we've been a lot better the last four or five days."
Resting Barnes
Cora has leaned heavily on Matt Barnes this season, and for good reason. The righty is clearly the most established reliever in Boston's bullpen.
In Monday's 2-0 win, Barnes was not utilized, despite the fact he hadn't pitched since Saturday. Don't be surprised if Cora again stays away from Barnes on Tuesday.
"You get all the data, all the information, you get that [usage] card," Cora said. "There's certain days that you have to just go with it, but it didn't feel right yesterday. I think it felt right to give him one more. He played catch already. He felt OK. He's ready. We'll talk about it before the game. I always talk to them before the game to see where they're at and obviously to make a decision. If he's ready to go today, he's ready to go. If he feels like one more day will benefit him, we'll see where we're at."
More catch for Eovaldi
Righty Nathan Eovaldi, who has been slowed in his return from elbow surgery with a recent bout of biceps tendinitis, is making progress this week. Tuesday marked the second consecutive day Eovaldi played catch.
"He played catch today. He felt good. We'll see how he feels tomorrow," said Cora. "If he feels good, he'll play catch again, which is a big step, and then after that we'll map out whatever we have to do."
Lefty Brian Johnson is expected to hold down the fifth spot in the rotation until Eovaldi returns.