Pedroia on rehab setback: 'I'll get through it'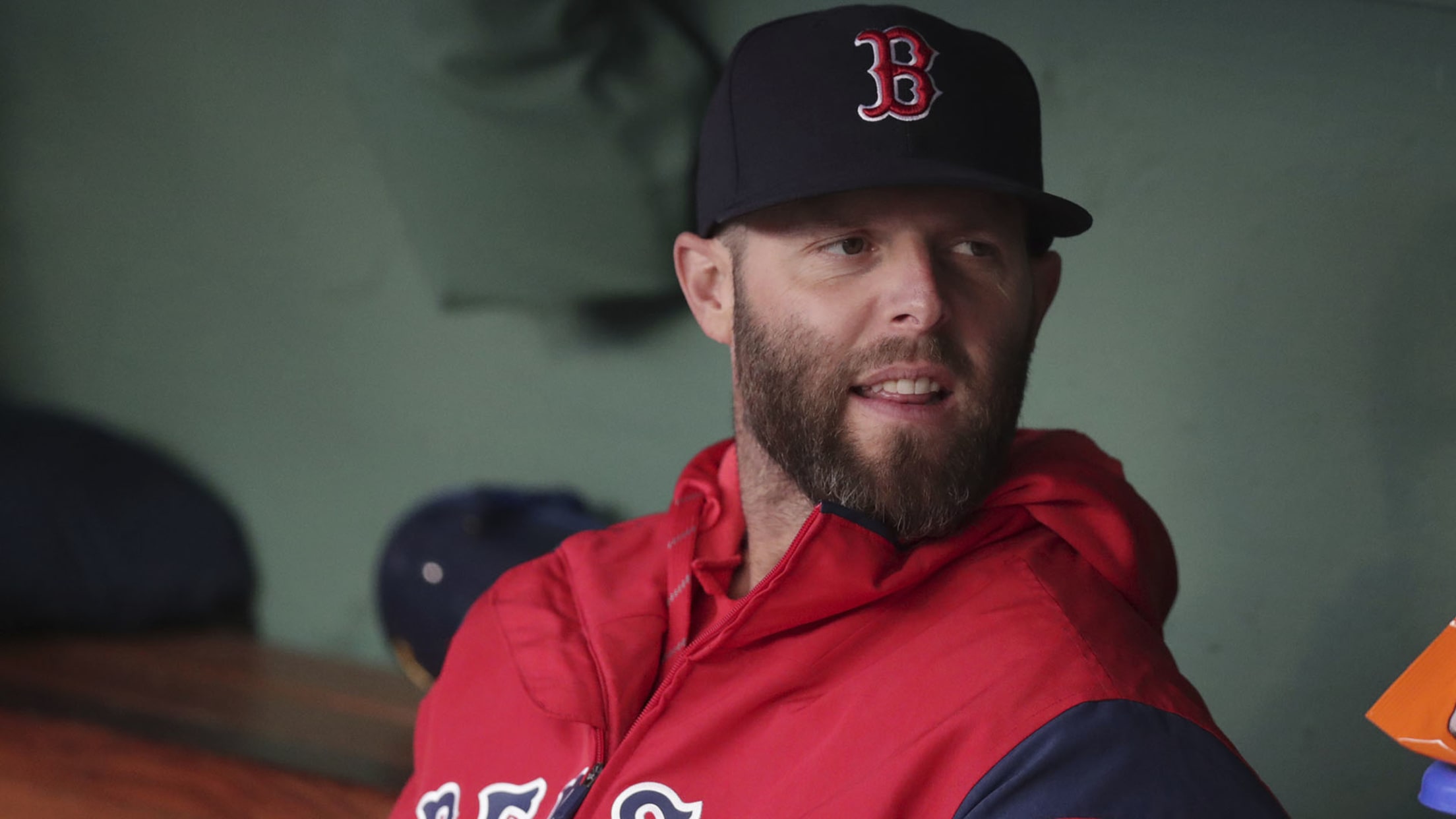 BOSTON -- Dustin Pedroia thinks his latest stoppage in play due to discomfort in his left knee is more of a hiccup than a setback. A check-up with the Red Sox's medical staff gave him some reassurance. "I had some bruising in a certain spot in my knee. That was
BOSTON -- Dustin Pedroia thinks his latest stoppage in play due to discomfort in his left knee is more of a hiccup than a setback. A check-up with the Red Sox's medical staff gave him some reassurance.
"I had some bruising in a certain spot in my knee. That was it," said Pedroia.
Pedroia was scratched from the lineup for Double-A Portland on Saturday when he felt some discomfort. He was returned from the rehab assignment on Monday.
"I mean, I had some discomfort the other day and it got checked out yesterday," Pedroia said. "So all is good. I think my [rehab] time was up [soon], you know, and I still need some more at-bats and getting used to some things before I'm ready. That was it."
It has been a long road back for Pedroia, who played just three games in 2018 after having a cartilage replacement procedure on his left knee. Pedroia played six games for the Red Sox this season before feeling a popping sensation in his knee on April 17 at Yankee Stadium.
Though it's easy for people to be skeptical that Pedroia's knee will ever be able to withstand the rigors of a Major League season again, the veteran continues to believe in himself throughout a patience-trying process.
"I know I haven't played many games, but I think I've surprised some people to [be] where I'm at," Pedroia said. "There's going to be a time when I'm out there all the time. It's coming. Just got to stick with it."
Part of the process of coming back for Pedroia is trying out different equipment that will allow him to play effectively.
"I'll get through it," said Pedroia. "Just trying to figure some things out. I'm using a different brace, different orthotics, shoes. Yeah, a lot of things to process and then try to compete at this level."
When Pedroia goes back on a rehab assignment, the clock will re-start, meaning he can spend a full 20 days playing in the Minors again if he needs to.
"He'll work out with us the next few days," said Red Sox manager Alex Cora. "Let's see how he reacts to it. And hopefully we can go back and send him to a rehab assignment again, whenever we can. Talking to him, he's in good spirits. He's comfortable with what they saw yesterday and everything they did."
Price could pitch Saturday
David Price, who is on the injured list due to left elbow tendinitis, will throw another bullpen session before returning to the rotation. That bullpen could be on Wednesday.
After that, the Sox will determine if Price will be activated to pitch on Saturday at home against the Astros or if his return will come during next week's four-game series in Toronto.
Cora recalls recruiting Arenado
Cora, who managed against Rockies superstar Nolan Arenado for the first time on Tuesday, recalled the time he recruited him for Team Puerto Rico in the 2017 World Baseball Classic. Cora was the general manager for Puerto Rico.
Arenado wound up choosing Team USA, which beat Puerto Rico in the championship game.
"Yeah, he's one of my favorites, actually, the way he goes about his business," said Cora. "He's amazing. Actually, I tried to recruit him for the WBC, the last one. His dad is Cuban. His mom is Puerto Rican, so I tried. I think Team USA and MLB did a better job of recruiting.
"Talking to him throughout the process, very polite, very good kid. He kind of like apologized when he said no to us. I was kind of like, 'You don't have to do that. You play for whoever you want.' Got to know him a little and it was well deserved, the [contract] extension."
Arenado also has fond memories of Cora.
"Yeah, it was a really good recruiting job," Arenado said. "It was a really tough phone call to let him know I was going to go with USA but that's where my heart was, my heart was with USA. But he's always been really cool with me, great with me, ever since I think it was the end of High A, because you know he wanted me to go play in the Puerto Rican [Winter] League. I've always kept in touch with him through High A all the way to the big leagues.
"He's always been really respectful towards me, always treated me right. Super great guy."
Arenado went 1-for-4 in Tuesday's 5-4, 11-inning Rockies win, smashing a two-run homer against Chris Sale on a night Boston's ace set a career high with 17 strikeouts.