Red Sox HOFer Eddie Kasko passes away at 88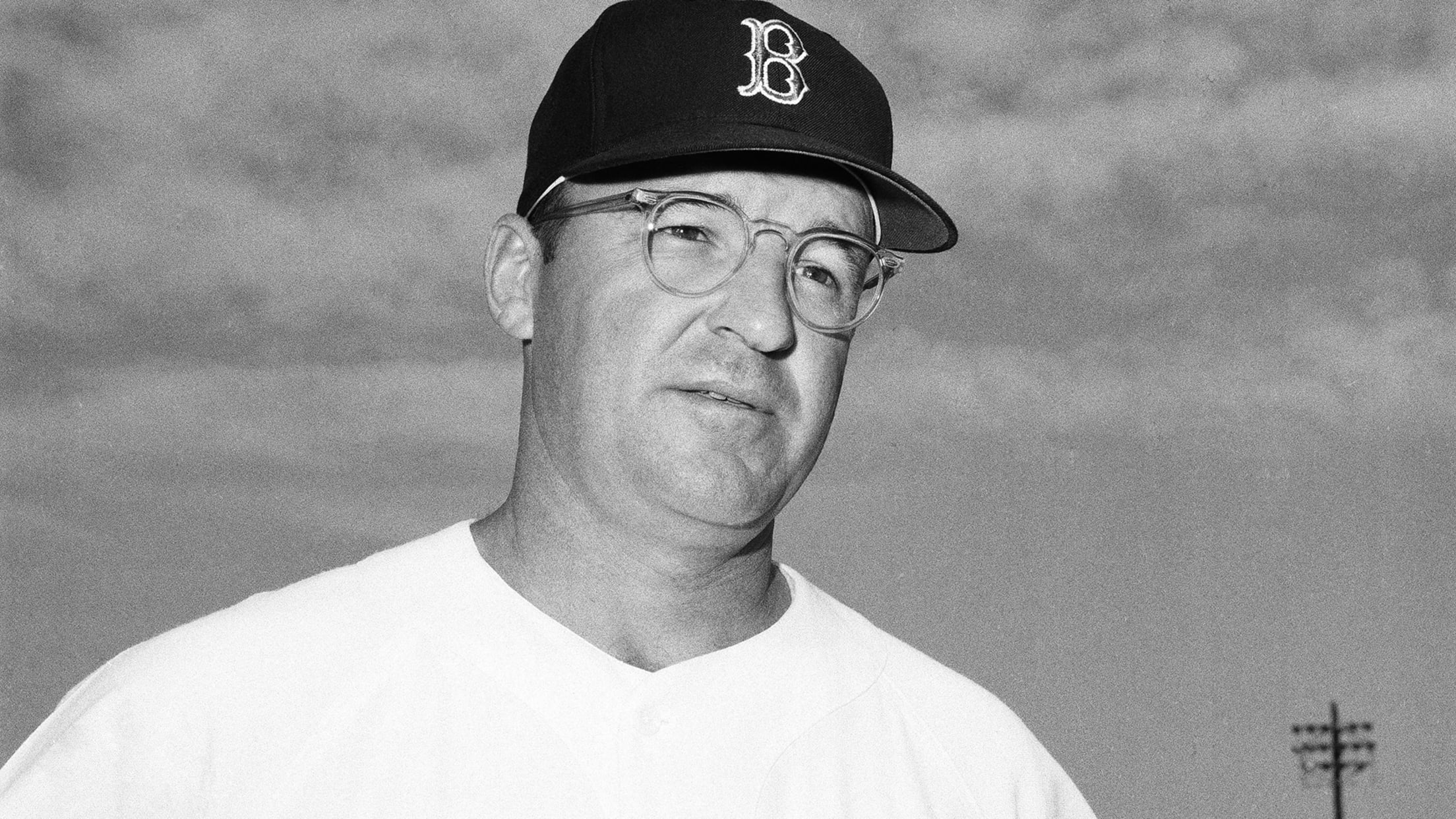 BOSTON -- The Red Sox on Wednesday night mourned the loss of Eddie Kasko, who served the organization as a player, manager, scout and executive and was elected into the club's Hall of Fame in 2010. Kasko died three days shy of his 89th birthday and spent 29 years in
BOSTON -- The Red Sox on Wednesday night mourned the loss of Eddie Kasko, who served the organization as a player, manager, scout and executive and was elected into the club's Hall of Fame in 2010.
Kasko died three days shy of his 89th birthday and spent 29 years in total with the Red Sox.
One of the players he made the biggest impression on was Hall of Famer Carl Yastrzemski.
Kasko managed a Boston team led by Yaz from 1970-73, compiling a record of 345-295. He got the job when he was 38.
"I learned more from Eddie Kasko in nine minutes than I did in all my years under all the other managers who have handled this club," Yastrzemski told The Boston Globe in 1974.
Though Kasko's Boston teams never made the playoffs, they came agonizingly close in 1972. In the opener of a crucial season-ending series at Tiger Stadium, eventual Hall of Famer Luis Aparicio fell down instead of scoring on what would have been a triple by Yaz against lefty Mickey Lolich. The Sox might have won that game otherwise, and ended up losing the division by a half-game. Due to a strike earlier in the season, not every team played the same number of games. The Tigers finished 86-70, while the Red Sox were 85-70.
One of the biggest things Kasko did as Red Sox manager was help resurrect the career of Luis Tiant, who had been released by the Twins and cut in a tryout for the Braves before coming to Boston in '71.
Tiant would become Boston's best and most popular starting pitcher of the 1970s, and it was Kasko who helped the righty get his confidence back.
Kasko played for the Sox in 1966, but his best moment at Fenway Park was when he singled in the 1961 All-Star Game as a member of the Cincinnati Reds.
In fact, Kasko led the Reds with a .318 average in the 1961 World Series, in which Cincinnati lost to a juggernaut Yankees squad.
Kasko appeared in 1,077 Major League games from 1957-66 with Cardinals (1957-58), Reds (1959-63), Houston Colt .45s/Astros (1964-65), and Red Sox (1966). A right-handed hitter, he batted .264 (935-for-3,546) with 22 home runs and 261 RBIs. Kasko made 483 starts at shortstop, 361 at third base, and 47 at second base.
Before making his Major League debut in 1957, Kasko served two years during the Korean War from February 1952 to February 1954 with the United States Army Combat Engineers.
The Elizabeth, N.J., native was a scout for the Red Sox from 1974-77, and played a vital role as scouting director from '78 through '92.
During those years, the Red Sox drafted some high-impact players, including Roger Clemens, Mo Vaughn and Jeff Bagwell.
Kasko spent his final three years with the club as the vice president of baseball development.
In the late stages of his life, Kasko suffered from a hereditary condition known as peripheral neuropathy, which caused him to lose feeling in his hands and feet.
Kasko was married to his wife, Catherine, for 57 years before she passed away in December 2015. They had two sons, Michael and James.