Notes: J.D. back in 3-spot, Devers bats 2nd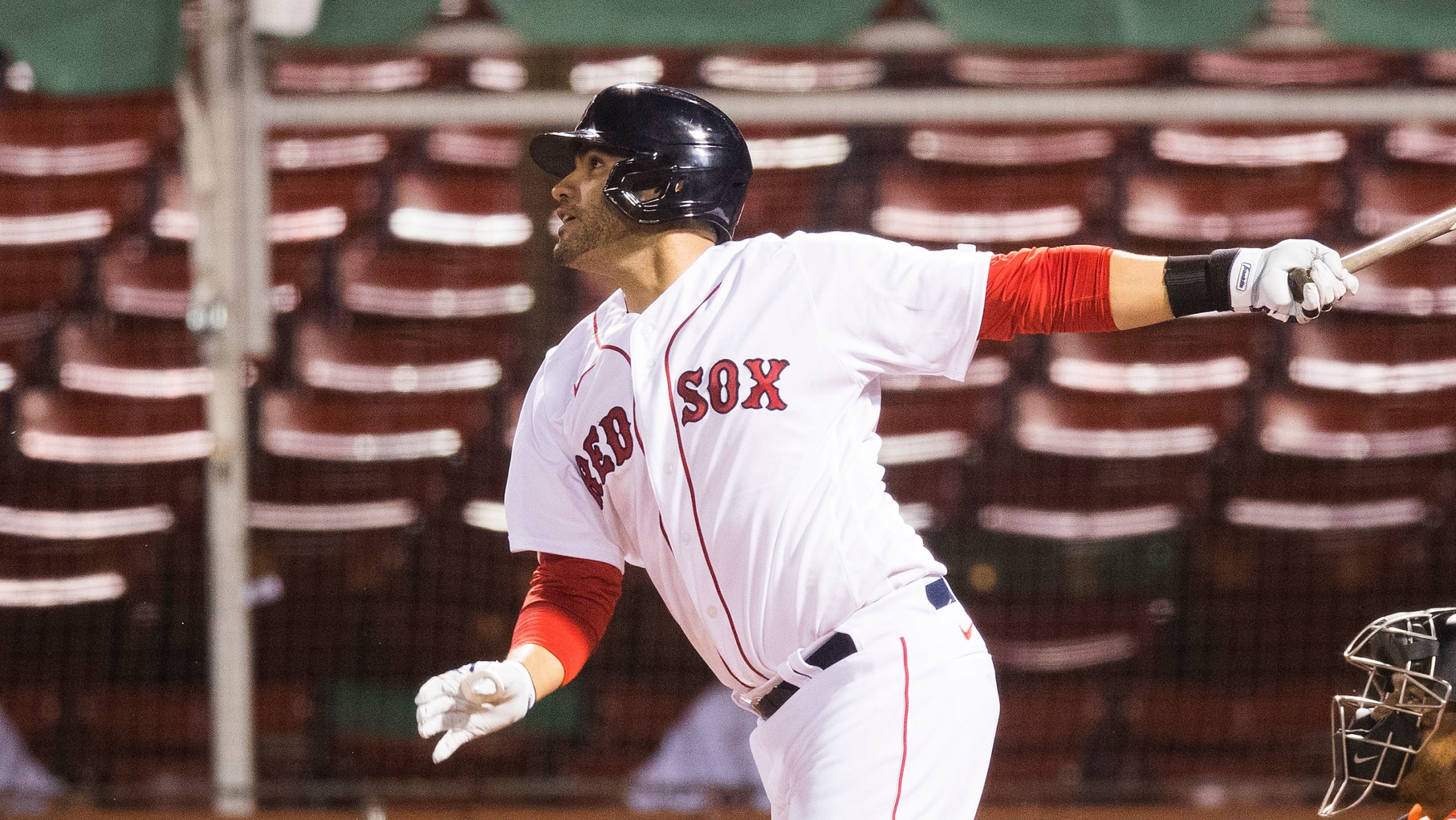 The experiment of batting J.D. Martinez in the No. 2 hole lasted fewer than 10 days. For Sunday's finale of a three-game series at Yankee Stadium, Martinez was back in the No. 3 slot, where he is much more comfortable. The move to try Martinez as the No. 2 hitter
The experiment of batting J.D. Martinez in the No. 2 hole lasted fewer than 10 days.
For Sunday's finale of a three-game series at Yankee Stadium, Martinez was back in the No. 3 slot, where he is much more comfortable.
The move to try Martinez as the No. 2 hitter was mainly analytics-driven, following the lead of many teams who now hit their best all-around hitter second, even if he is a slugger.
For Martinez, who went 7-for-32 with no homers and a .637 OPS in his eight games batting second this season, the fit just wasn't there.
"It's a little different," Martinez said. "The whole routine changes. Obviously I don't get as many at-bats to watch the pitcher early on. Usually I have the first two to three guys to kind of time them up a bit. That's probably a different part about it."
Martinez is already going through an adjustment this year, not being able to study video during games per a new MLB rule. The DH is fanatical about his hitting technique to the point where he has all of his batting-practice sessions recorded on an iPad.
If the simple move of putting Martinez back in the third slot jump-starts him, it will be worth it to manager Ron Roenicke.
"Just trying to mix it up a little bit," Roenicke said. "We've been talking about it. If it's just a comfort thing, then great. But anything to just try and jump-start it. It shouldn't matter [where someone hits], but, you guys know, sometimes it does."
The spinoff of the move is that Rafael Devers was moved back to the two-slot, where he raked (.334/.379/.653) last season.
Like Martinez in the second slot, Devers looked like a fish out of water hitting third for eight games this season, hitting .188 without an RBI.
Xander on E-Rod: 'That was hard'
For shortstop Xander Bogaerts, learning that his closest friend on the team -- lefty Eduardo Rodriguez -- won't throw a pitch this season was tough on multiple fronts.
From a baseball standpoint, it is obviously bad news for the Red Sox. From a personal standpoint, Bogaerts will miss the companionship of his friend, who will return to his home in Florida for the rest of the season. Bogaerts also has concern for his friend, given Rodriguez's health situation.
The Red Sox shut the pitcher down because he has myocarditis, an inflammatory heart condition that was likely related to having COVID-19 last month.
"That was hard, you know, because actually I talk to him every day," Bogaerts said. "We play video games and stuff. Talking to him, he seems pretty good, you know? He seems pretty OK physically, but obviously he's dealing with something pretty serious, and obviously losing him for the whole season is really tough.
"Health is first, safety is first, and he's doing the best, the team is obviously doing the best, what's good for him and his family and his health. So, I think that's a great decision on their part. We're going to miss him. Obviously we have him in our prayers, and hopefully we get to see him back as soon as possible."