Taylor, Hernandez closer to rejoining Sox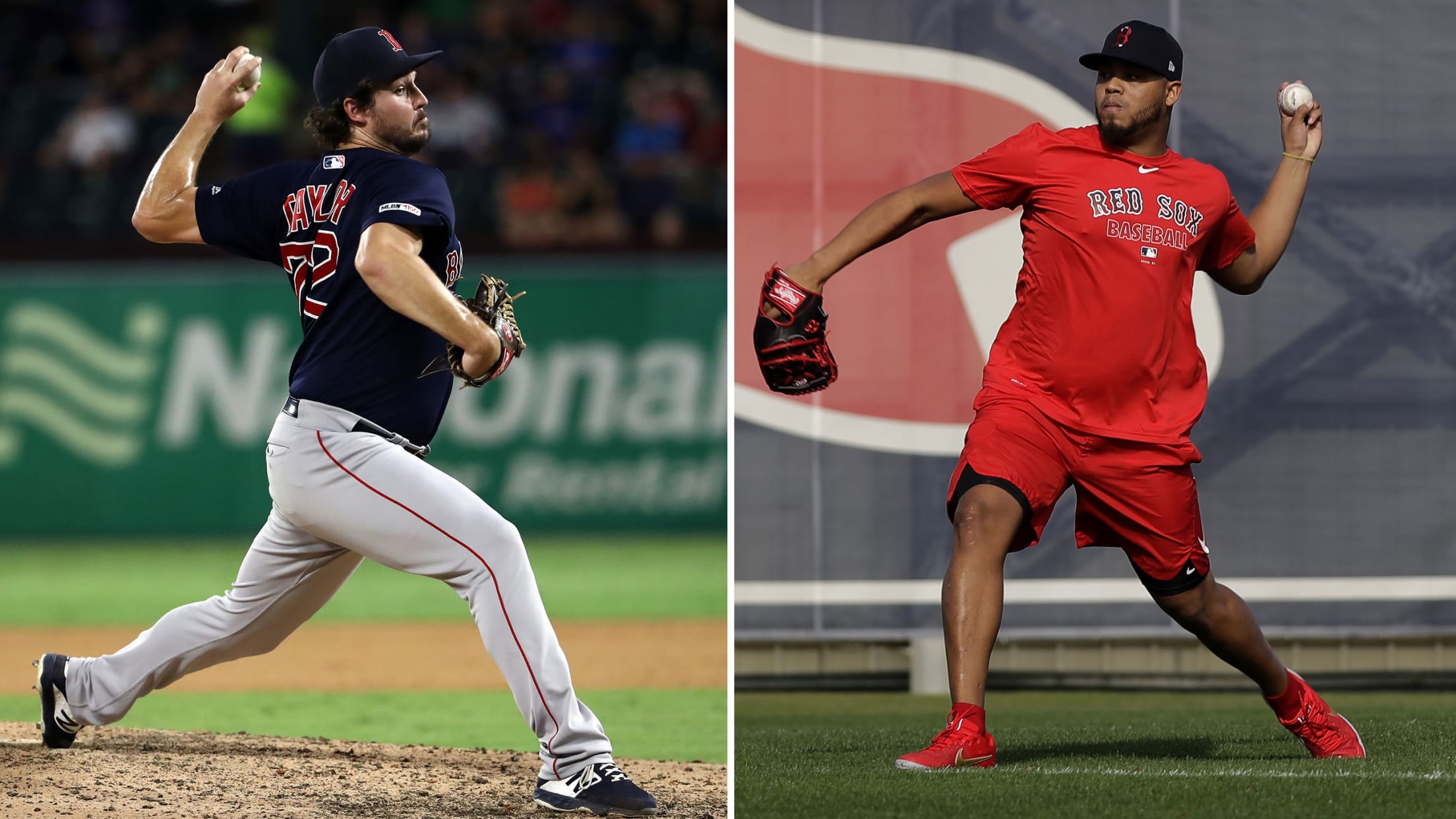 Plans are starting to come into focus for when key lefty relievers Josh Taylor and Darwinzon Hernandez will be able to help the Red Sox. Both tested positive for COVID-19 at the outset of Summer Camp, but they have been working out daily at the club's alternate training site in
Plans are starting to come into focus for when key lefty relievers Josh Taylor and Darwinzon Hernandez will be able to help the Red Sox.
Both tested positive for COVID-19 at the outset of Summer Camp, but they have been working out daily at the club's alternate training site in Pawtucket, R.I.
Taylor threw a simulated game on Tuesday. The plan is that he will take two days off, and then throw again on Friday. After that, he will be on an everyday schedule.
Red Sox manager Ron Roenicke said he'd like Taylor to throw in four more games in Pawtucket before being activated. Based on that schedule, Taylor could be back for the club's Aug. 14-17 series at Yankee Stadium.
Hernandez might be just a few days longer because he is getting stretched out for multiple innings.
What about stretching about Hernandez as a starter to give Boston's depleted rotation another option?
"Well, we'll see," said said Roenicke. "We'll determine that [depending on] where we are at that point, but if we can get him stretched out enough to maybe give him a couple of innings here [with the Red Sox], and then slowly depend on how the games go, maybe we can get him to three, four innings. And if we do that, we'll evaluate where we are with our staff, our starting staff, and then make decisions after that."
Roenicke will feel a lot better about his bullpen once Taylor and Hernandez are part of it.
"I think it's important that we have two lefties that we really like, but one of them has a little bit of length," Roenicke said.
Febles held back from trip
Third-base coach Carlos Febles didn't join the Red Sox in St. Petersburg for their two-game series against the Rays due to an inconclusive COVID-19 test.
"When we were in New York the last night, he got an inconclusive [result] back on a COVID-19 test," said Roenicke. "We're pretty sure this thing is going to come out negative, but we don't want to take a chance. So we didn't fly him down here with us in Tampa. He's back in Boston and he's got to wait for [another] test, which he should get probably tomorrow morning. Ramon Vazquez will coach third base for the next two nights, so that's kind of where we are here."
The Red Sox have their second off-day of the week on Thursday and then start a homestand on Friday night against the Blue Jays.