Wrigley visit highlights Boston's 2020 schedule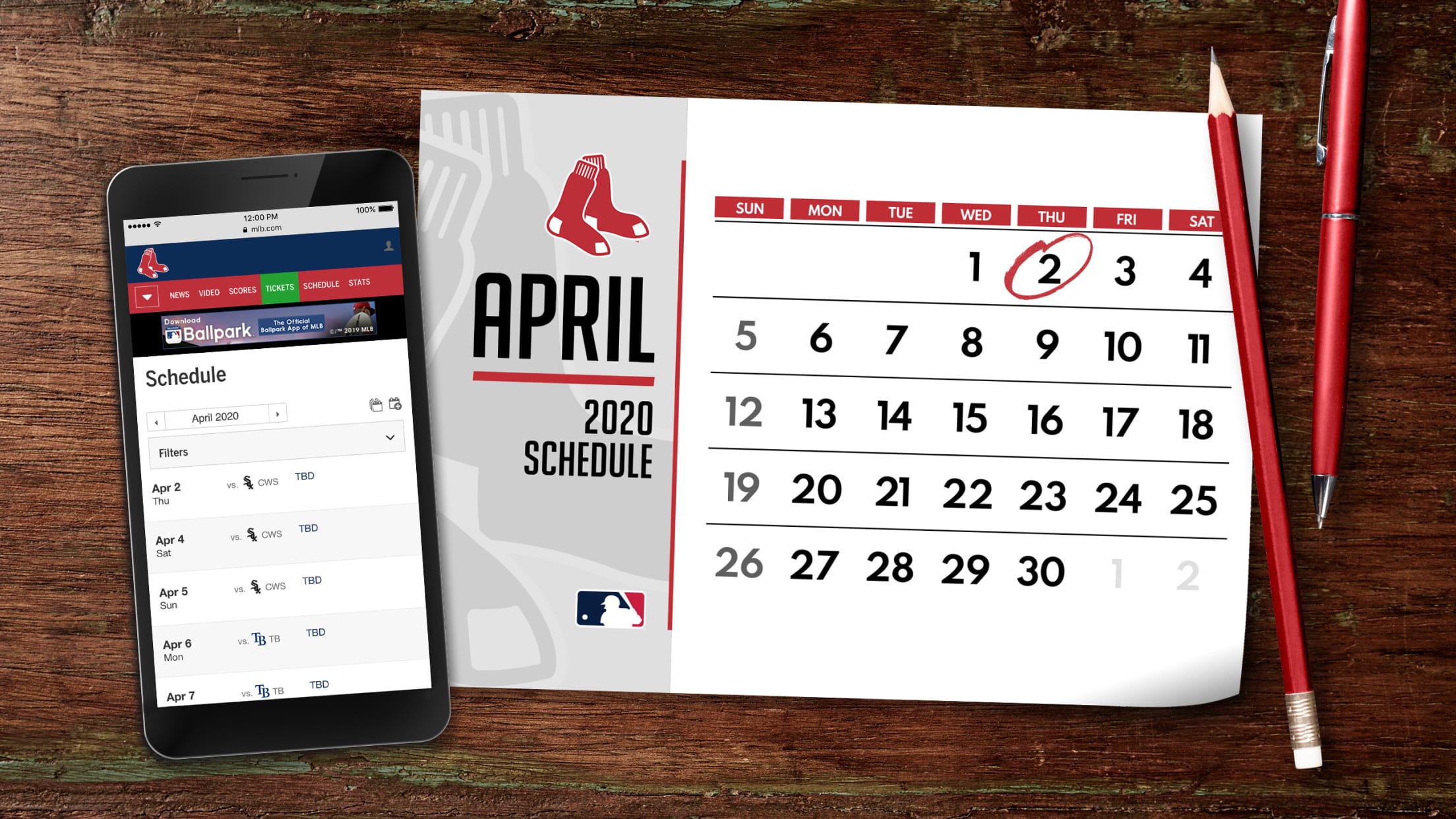 When MLB released schedules for all 30 teams for the 2020 season on Monday, there was an obvious highlight for Red Sox fans. The Sox will spend Father's Day weekend (June 19-21) at Wrigley Field for a three-game series against the Cubs. When two of MLB's most history-laden franchises face
When MLB released schedules for all 30 teams for the 2020 season on Monday, there was an obvious highlight for Red Sox fans. The Sox will spend Father's Day weekend (June 19-21) at Wrigley Field for a three-game series against the Cubs. When two of MLB's most history-laden franchises face off, it is always a marquee matchup. And there is still a bit of a novelty here, as this will mark just the third time the Sox have traveled to Wrigley since the start of Interleague Play, and the first time since 2012.
Boston opens next season North of the border with a four-game series at Toronto from March 26-29. The season-opening road trip continues for three games in Baltimore.
Fenway Park will open its gates for a 109th season on April 2 against the White Sox. The second road trip of the season will be to the West Coast, with four games at Seattle (April 9-12) and three at Oakland (April 13-15).
As previously announced, the Red Sox will play the Orioles in the fourth annual Little League Classic in Williamsport, Pa., on Aug. 23. That will be a finale of a four-game series between the Red Sox and Orioles, with the first three being played at Camden Yards.
• Every team's 2020 Spring Training schedule
The first visit to Yankee Stadium will be over Mother's Day weekend for a three-game series from May 8-10. Afterwards, the Sox head from the Big Apple to Atlanta for a two-game series against the Braves. The Yankees come to Fenway for the first of three visits from June 12-14. The Bronx Bombers are also in Boston during the July 31 Trade Deadline, which could create some interesting subplots on both sides. The final Fenway visit for the Yankees in Aug. 31-Sept. 2. The rivals have their final series of the regular season in the Bronx Sept. 8-10.
In other Interleague news, the Sox visit PNC Park for the first time since 2014 for a three-game set with the Pirates from July 3-5. Boston also visits Cincinnati for two games Sept. 15-16, giving Andrew Benintendi another chance to play in front of his family. The Brewers, Braves, Cardinals and Reds are the NL teams that visit Fenway. Boston closes the regular season with a six-game homestand against Blue Jays and Orioles (Sept. 22-27).