Roenicke embraces analytics; Eovaldi vs. ace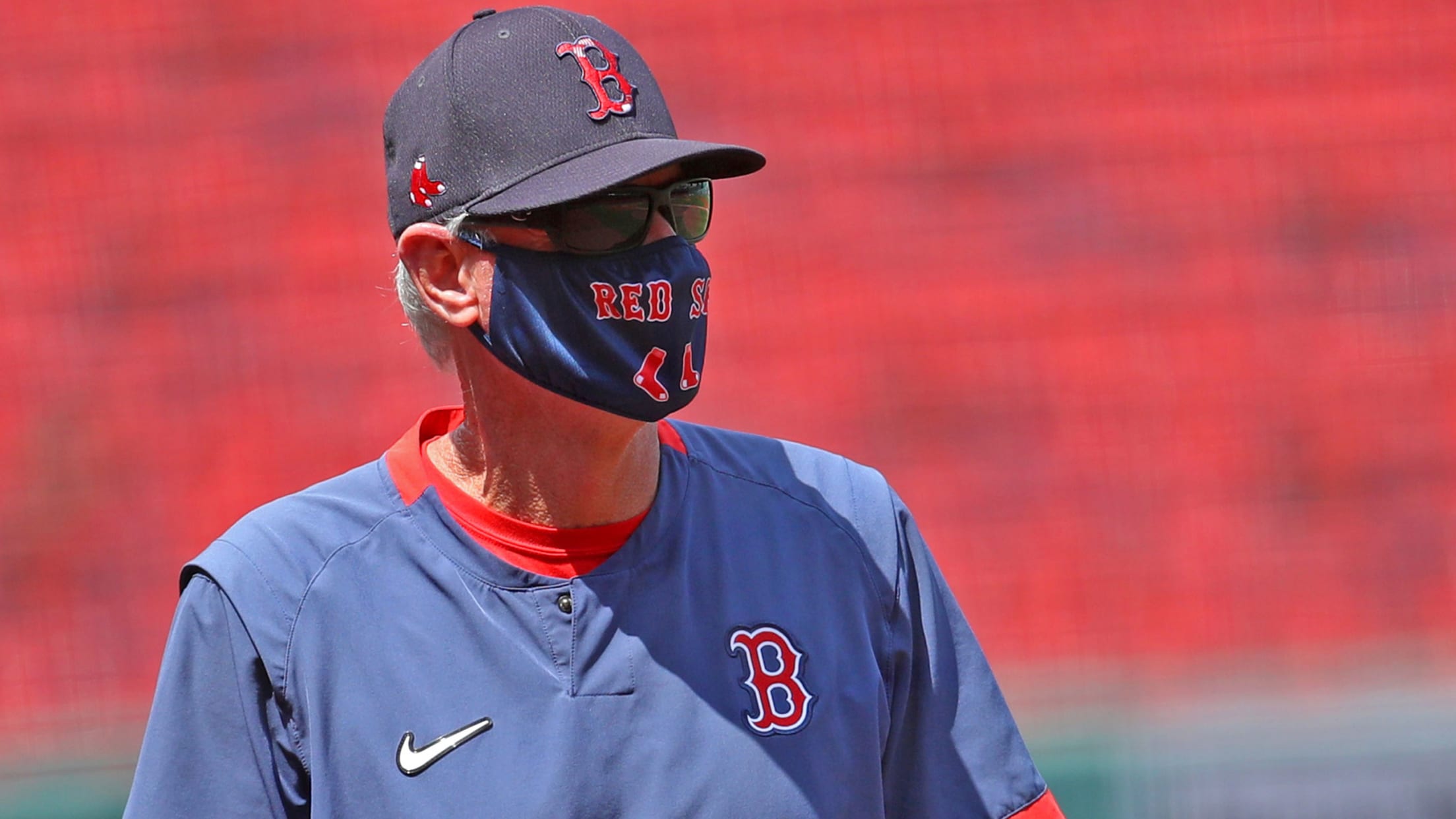 BOSTON -- In his second go-round of managing, it's hard for Ron Roenicke not to notice how much has changed in the past five years. The biggest difference would have to be the volume of analytics available each day. Roenicke loves the amount of info he has at his desk,
BOSTON -- In his second go-round of managing, it's hard for Ron Roenicke not to notice how much has changed in the past five years.
The biggest difference would have to be the volume of analytics available each day.
Roenicke loves the amount of info he has at his desk, and he wishes he had it while he managed the Brewers.
In fact, Roenicke has been very open in his early dealings with the media of when a recommendation from the analytics department seeps into his decision-making process.
For example, the slumping Andrew Benintendi moved from leadoff to the ninth slot for Wednesday's matchup against Mets lefty phenom David Peterson, who was making his Major League debut. Right-handed hitter José Peraza hit first.
"I know with numbers I get from our analytic department, the optimal lineup against a left-hander is Peraza in the leadoff spot," said Roenicke. "I know Benny's going to start swinging, I know he is. He still has a really good swing going. When he relaxes, it will show up."
Roenicke expanded a little bit on how and when the information is distributed.
"What it is, they'll send us the information they have. It could be the first day of the series. It just depends. It could be a week out," Roenicke said. "It's just helping us to put all the information together. Some of it is made up the day before, but the information comes to us. It's not about so much who's in the lineup every day, just the numbers on matchups. I want to know. What are the numbers saying is the most optimal lineup that you can put out there, and then from there, who fits and who makes the most sense."
Roenicke made it clear that he is the one making out the lineup, but that the more data points he can get, the better.
"They never send me down a lineup," Roenicke said. "And I think just getting the information we want and ask for, I think they've done a great job of. We're getting information that I wished I would have had years ago. I wish I would have had this information when I first started coaching. The more information we can get the better off we are, which is nice.
"So all the information I get is wonderful for me trying to make lineups, it makes my job easier than grinding away everyday wondering whether I'm doing it the right way. Now I feel really confident that all the information I get, that we're doing the best we can in putting up lineups."
Eovaldi ready to face the best
In his second start of the season, on Wednesday night at Citi Field, Sox starter Nathan Eovaldi will go against arguably the best pitcher in baseball in Mets ace Jacob deGrom.
Though Eovaldi has made nine career starts against the Mets, none have been when deGrom was pitching.
"Yeah, he's one of the best pitchers in the game," Eovaldi said. "You just have to go out there and pitch your game. I'm not going to try to do too much or feel like I have to be perfect. I'm going to go out there and attack their lineup and used my strengths."
With their being no DH in the National League this year, at least Eovaldi –- a career .071 hitter in 151 at-bats –- won't have to face him.
"Swinging the bat is not one of my specialties," said Eovaldi. "I'm not too disappointed in missing that part of the game."
As a power pitcher himself, Eovaldi truly appreciates everything deGrom brings to the table.
"He's a power pitcher, comes right after you. I like how he attacks up in the zone with the heater, and then he's got the slider that's one of the hardest in the game," Eovaldi said. "Everything he throws is hard, it seems like, but he comes right after guys and attacks and doesn't shy away with any of his pitches."
deGrom has faced the Red Sox twice, going 0-1 with a 3.46 ERA.
Taylor, Hernandez progressing
Boston's two key lefty relievers who are recovering from COVID-19 -– Josh Taylor and Darwinzon Hernandez -- are both making progress.
Taylor threw live batting practice at the team's alternate training site in Pawtucket, R.I., on Tuesday. Hernandez will throw BP on Wednesday.
Is one pitcher closer than the other to returning?
"The only difference is Darwinzon, we feel like, can be a multi-inning guy. So do we need to get him to that point before we activate him with us?" Roenicke said. "Or do we just kind of do that while he is here? That's the question on those two."
Moreland supporting a good cause
Red Sox first baseman Mitch Moreland and his wife Susannah are once again raising funds to help benefit patients and families at Boston Children's Hospital with their annual "Christmas in July" fundraiser.
Money raised will go towards purchasing crafts, toys and other necessary items for hospital patients. The Morelands will match all donations up to $10,000.
Mitch Moreland thinks the cause is even more important this year due to the coronavirus pandemic.
Merry Christmas in July! 🎁

The Moreland family has organized a special fundraiser for @BostonChildrens and are matching donations up to $10,000!

Give Now: https://t.co/l4uYKQmtOn pic.twitter.com/4qVHww9VzO

— Red Sox (@RedSox) July 27, 2020
"It was something me and my wife started, and we've loved every minute of it," Moreland said. "If anybody can donate whatever it is, there's a link on my Instagram bio you can go to. Go there and donate, because right now it's more important than any other year than the past because of what the Children's Hospital is having to go through as well.
"I don't know, but I'm sure their protocols for this whole quarantine and everything they've went through is probably ten-fold what we've had to go through just in our everyday lives. Anything we can do to bring a smile to the kids' faces over there would be much appreciated and obviously it's something that's very important to us. Thank you if you're able to do it."
Donations of any amount can be made now through Sunday.