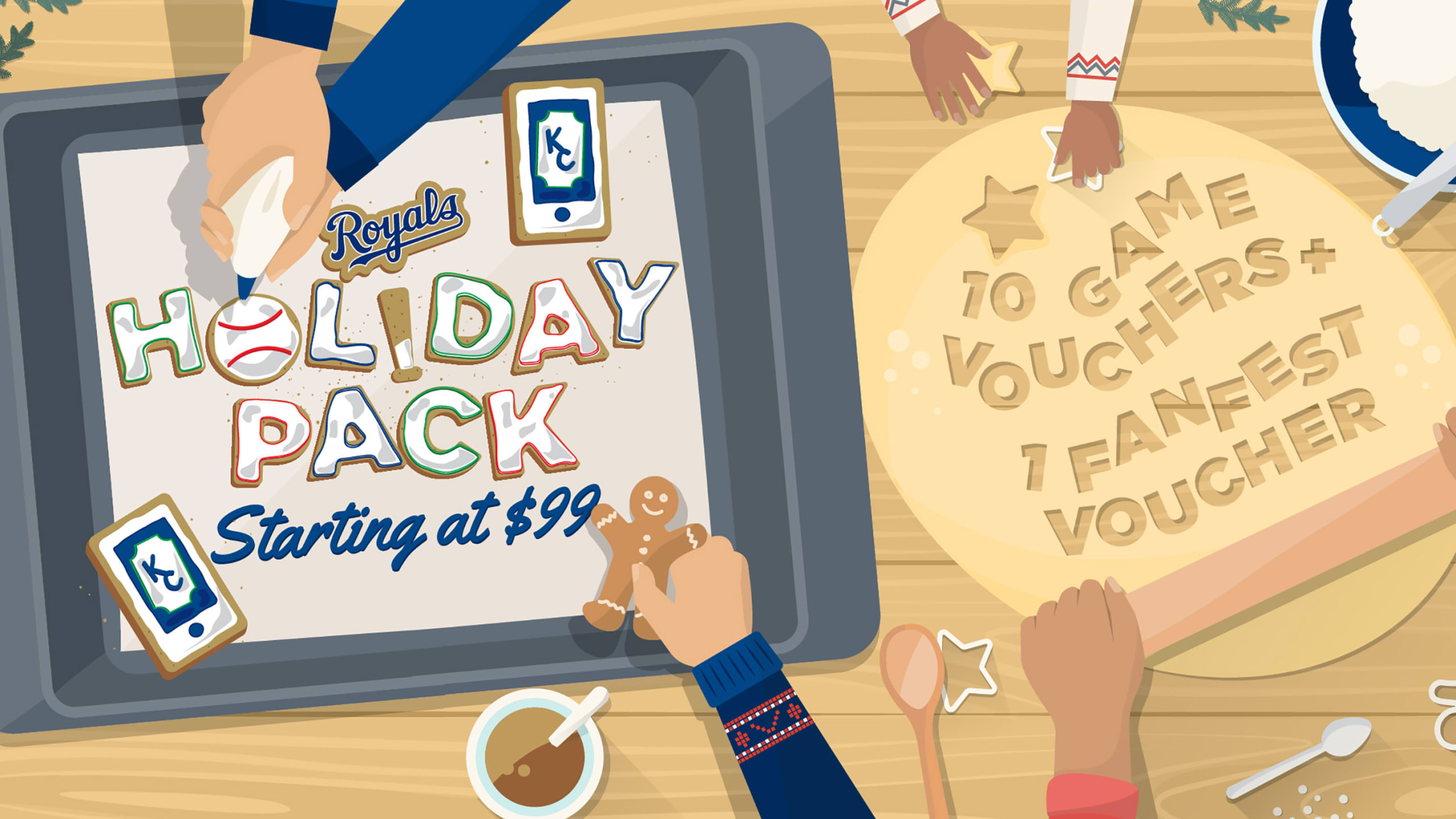 Thank you for your purchase of the Royals Holiday Pack! If you have purchased the Holiday Pack or were forwarded vouchers, please see below for instructions on how to redeem your game/FanFest vouchers.
*Excludes Opening Day and Dodgers series (May 15th-17th)
*Vouchers are good for a seat in the View Reserved
SOLD OUT FOR 2020
To redeem your ticket vouchers, please follow the steps listed below:
Click on the Access Vouchers button above, or from any Royals event page click the sandwich menu in the upper right area of the screen, then click vouchers.
Log into your My Royals Tickets account or create a new one if none exists.
If you have purchased a voucher package or were forwarded a voucher, the voucher should automatically appear in your inventory. You can also manually enter a voucher code if needed.
Select an existing voucher on your account for redemption. If you were given a voucher code that was not forwarded to you, you may enter the new voucher code to add it to your account.
To redeem multiple vouchers in a single transaction, click the arrow next to voucher actions at the bottom of the list and click redeem.
Next, click on the eligible events that the voucher is eligible for.
To select individual seats from valid areas via the interactive seating map, click seat map.

Any additional paid tickets can be added at regular price.

Select your delivery method. Digital ticket delivery to your email address and through the MLB Ballpark App is free of charge, mailed tickets and will call (if applicable) may be subject to additional fees.
Upon checkout, you will receive a confirmation email from

[email protected]

.
Retrieve your game tickets via the delivery method selected, and enjoy the game!