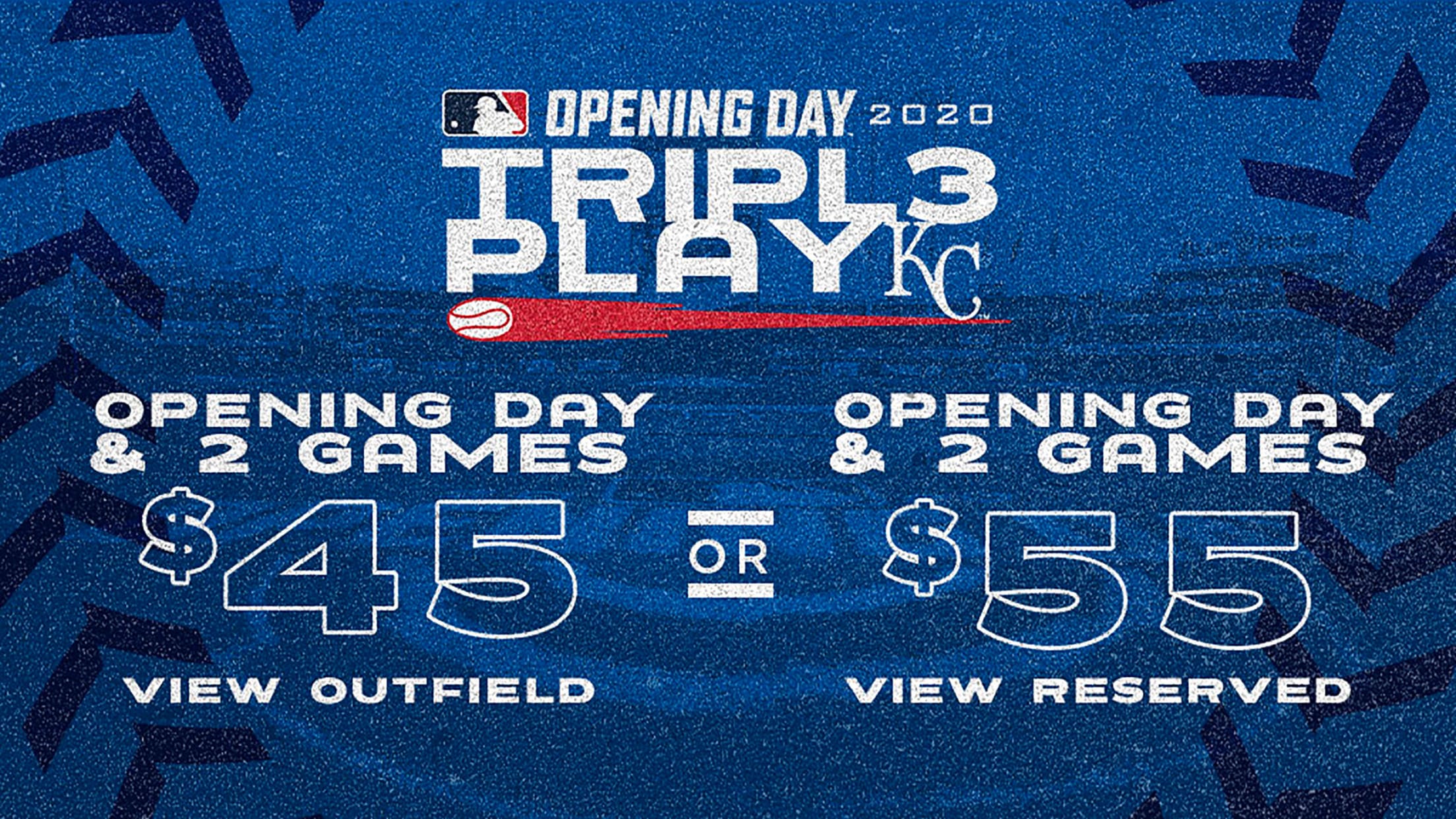 Purchase a ticket for Opening Day and two other games of your choice for one deep-discounted price! Tripl3 Play packs start at just $45 with no blackout dates. This offer includes Opening Day and any two other games during the 2020 regular season. Choose from featured matchups and promo days when you get your Tripl3 Play today!
For information about the Opening Day Tripl3 Play please call our Ticket Services Department at (816) 504-4040 option 2.
*Subject to availability and cannot be combined with any other offer
Any discounted tickets purchased by an unauthorized ticket broker or reseller (or anyone who represents an unauthorized ticket broker or reseller) are subject to cancellation by the Royals at any time, even after resale.