Kids at Comerica Park
Kid-friendly activities and services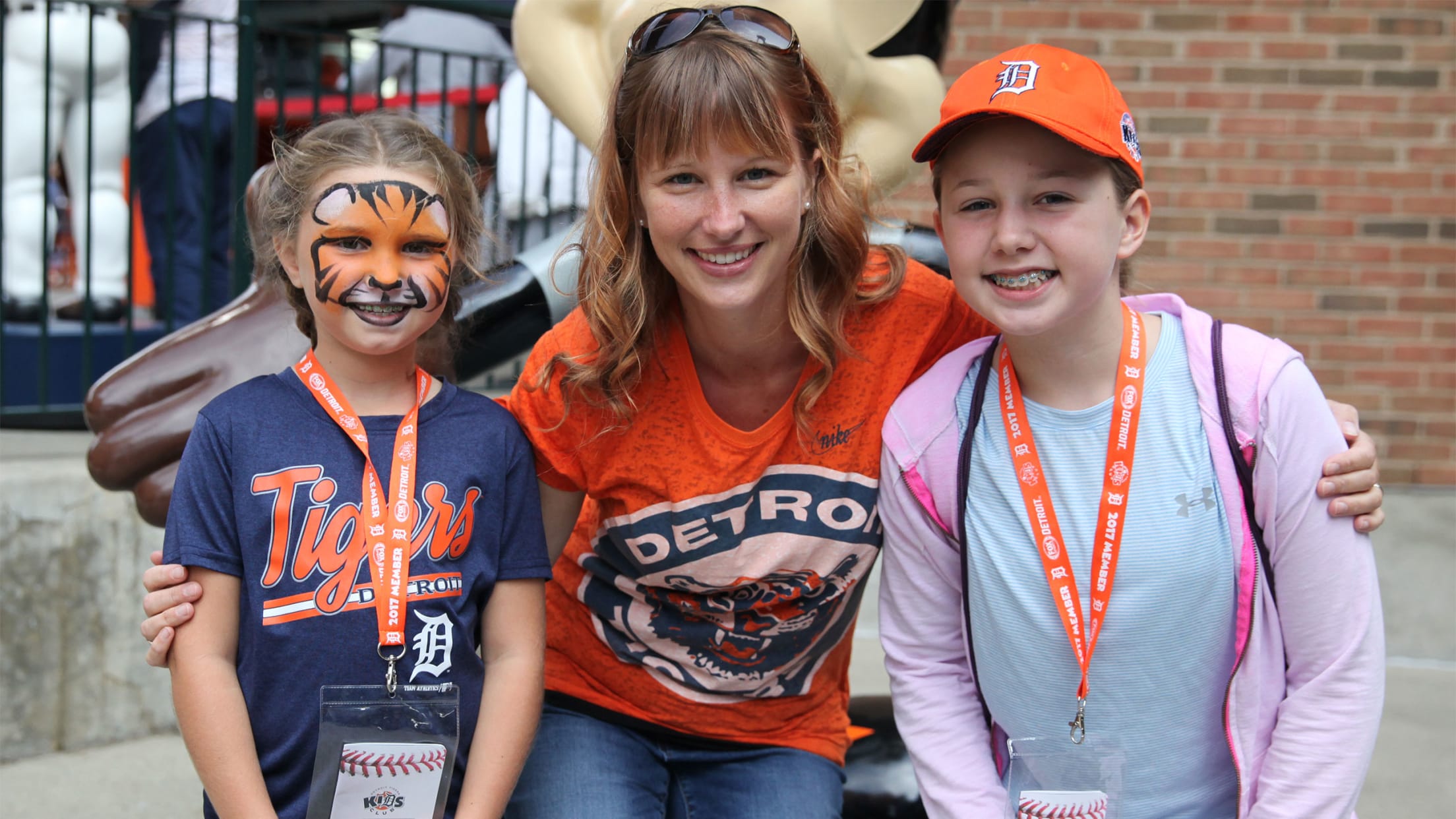 Kids are welcomed at Comerica Park! Check out the various activities that kids can do and the services the Tigers provide to make your visit with the family stress-free.
Activities for Kids
Kids Run the Bases
Kids Run the Bases offers children (4-14 years of age) the opportunity to run the bases after all Sunday home games throughout the season. Kids Run the Bases is weather permitting and may be cancelled due to doubleheaders or other post game events.
Under our current Health and Safety protocols, we are limiting the number of adults, guardians, and parents going with the child and ask that (1) adult, guardian, or parent travel along the warning track while their child runs, meeting them along the third baseline. Please note that masks are recommended for all individuals on the field and warning track.
Individuals 15 years or older are not permitted to run with the child.
To participate in Kids Run the Bases, guests are asked to line up under the scoreboard in left field at the conclusion of the game. Participants will exit off the field along the third baseline.
To ensure that all kids are reunited with their families we ask that you keep to a (1) photo only policy and continue off the field.
Kids Club Members should visit the Kids Club Kiosk at Section 119 to secure a wristband that will allow them access to a dedicated line designated with a Kids Club members sign.
Check the Detroit Tigers Promotions and Giveaways schedule to verify games involving this event.
Please note that the following activities are not available for the 2021 season.
Carousel & Ferris Wheel Rides
Ride The Carousel located in the Big Cat Court, section 119, or the Fly Ball Ferris Wheel in the Brushfire Grill, section 132. One ride is $2 per person. On Sunday, kids 14 and under ride free.
Batting Cage & Speed Pitch
Try out your baseball skills at the batting cage, or speed pitch. Both located just inside Gate B, section 106. Bat 10 balls for $4 or pitch 4 for $3.
Services
ID Wristbands
The Detroit Tigers offer wristbands upon which a child's seating location is recorded. This information aids in reuniting lost children with their parents or guardians. The wristbands are available at the Guest Services office located behind sections 130, 210 and 330.
Nursing Lounge
The Nursing Lounge is located near the Guest Service kiosk behind Section 210. The lounge offers additional privacy for mothers who wish to take advantage of it.
Changing Tables
Baby changing tables are located in all restrooms throughout Comerica Park.
Booster Seats
Booster seats are available for game use at the main Guest Service offices located behind sections 130, 210 and 330.
Additional Info
Seating & Ticketing
Children three and under and who share a seat with an accompanying adult are admitted free of charge.
Food and Beverage
Guests are permitted to bring individual portions of food and factory sealed clear bottles of unflavored water in to Comerica Park. Juice boxes are also allowed for kids or medical purposes. Outside food and beverage is not permitted in the suites.
Diaper Bags
Diaper bags are permitted into the Ballpark. Bags must be under 16"x 16" x 8". All bags are subject to inspection.
Strollers and Baby Carriers
Strollers and baby/infant carriers are permitted in the ballpark. Strollers should be able to fold up to fit underneath a seat. Strollers should not in any way inhibit general guest movement, or block any aisle. For assistance in storing a stroller, please speak with the usher in your section. Strollers are not available for rent. Infant carriers should be able to fit in a lap, as there may not be room in the seating area to accommodate the carrier.
Scoreboard Messages
Celebrate your visit by featuring your child or family's name in lights. All proceeds from the scoreboard message program benefit the Detroit Tigers Foundation, an affiliate of Ilitch Charities.