Tigers begin '20 with AL Central-heavy schedule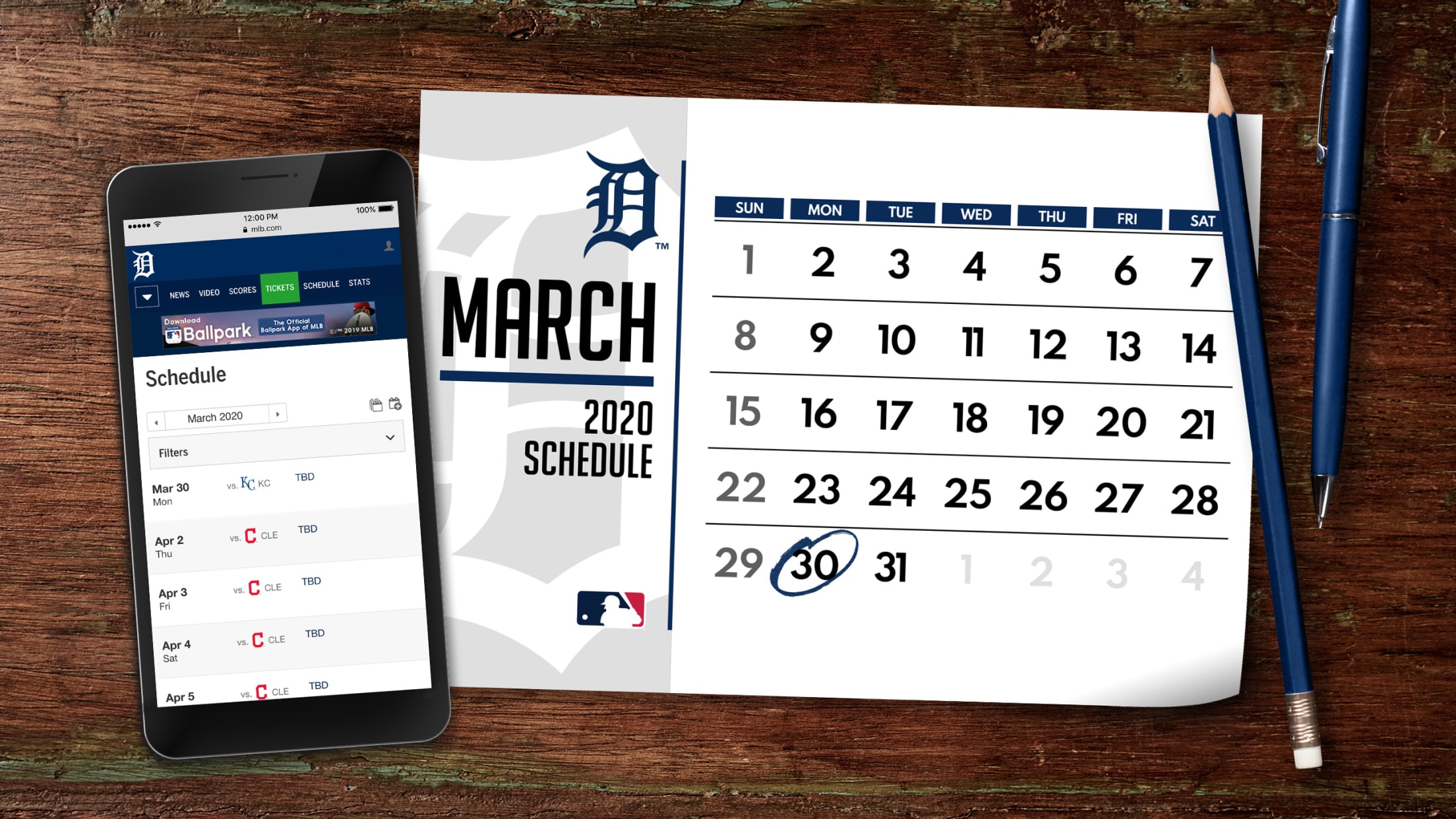 DETROIT -- The Tigers hope to start putting together the pieces of their rebuilding project next season by bringing up the young talent they've accumulated. They don't have a timetable for their prospects yet, but at least they have a schedule for the games. Like the past two seasons, it's
DETROIT -- The Tigers hope to start putting together the pieces of their rebuilding project next season by bringing up the young talent they've accumulated. They don't have a timetable for their prospects yet, but at least they have a schedule for the games.
Like the past two seasons, it's a record early beginning. The Tigers will open the 2020 season in Cleveland on Thursday, March 26 -- the earliest start in franchise history. It'll also mark the first time Detroit has begun a season in Cleveland since 1976.
After three games in four days at Progressive Field, the Tigers will trek back to Comerica Park for their home opener, a 1:10 p.m. ET game against the Royals on Monday, March 30. The unofficial Detroit holiday opens a week-long homestand that includes two games against the Royals and four against the Indians.
• Tigers' Spring Training schedule
The Tigers' early-season schedule is heavy on divisional play. Eighteen of their first 21 games are against American League Central opponents, with the exception being an April 10-12 visit to Detroit by Mike Trout and the Angels. While the early slate puts the Tigers in the unpredictable Midwest spring weather, it gives them a little more flexibility for weather postponements and makeup games, since division opponents make three visits per season.
The rest of the Tigers' April home schedule features a pair of interesting series. After the Yankees come to town for four games April 20-23, Fernando Tatis Jr. and the Padres make a rare visit to Comerica Park for a three-game weekend set April 24-26.
The Tigers will face the National League West in Interleague Play next season, in addition to their usual home-and-home series against the Pirates (Aug. 18-19 in Pittsburgh and Sept. 8-9 in Detroit). Nolan Arenado and the Rockies visit Comerica Park on May 4-6 for a three-game series. The Giants come to town Aug. 4-5.
The Tigers will visit Oracle Park in San Francisco for the first time since 2008 for a two-game series against the Giants on May 19-20. They'll trek to Arizona for three games against the D-backs on May 29-31, and then visit Dodger Stadium for the first time since 2014 for a three-game series June 19-21.
The Tigers will close their regular season against the White Sox for the second consecutive year, this time at Comerica Park on Sept. 25-27.