Notes: Dunning debut delayed; new Top 100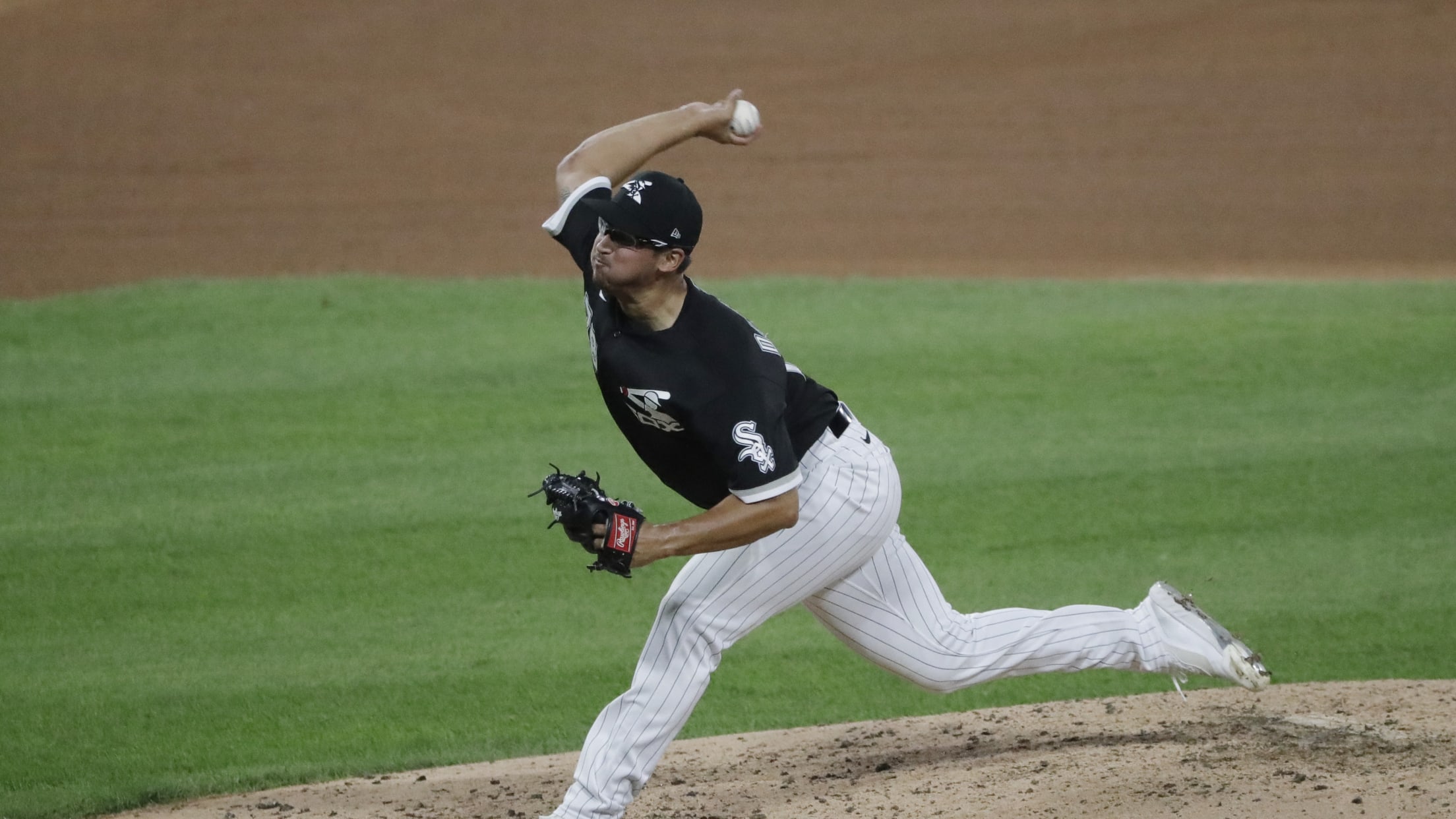 CHICAGO -- Dane Dunning, the No. 8 White Sox prospect per MLB Pipeline, will not start Saturday against the Indians in the spot vacated by Carlos Rodón's trip to the injured list. Instead, Dunning will continue to build his workload at the team's alternate training facility in Schaumburg, Ill. White
CHICAGO -- Dane Dunning, the No. 8 White Sox prospect per MLB Pipeline, will not start Saturday against the Indians in the spot vacated by Carlos Rodón's trip to the injured list. Instead, Dunning will continue to build his workload at the team's alternate training facility in Schaumburg, Ill.
White Sox general manager Rick Hahn and manager Rick Renteria indicated that Saturday will be a bullpen day in Rodón's absence due to left shoulder inflammation.
"We've got a couple of days to kind of organize what we need to do for that day and the coming starts," Renteria said. "The usage prior to those games when we might end up using multiple guys will be very important. We'll see where we're at and the type of outings we get from our starters in the coming days."
With the possibility of Rodón and Reynaldo López (right shoulder soreness) returning to action in the next few weeks from their respective IL stints, Hahn didn't seem inclined to go outside the organization to seek a replacement to cover two or three turns at this point. Ross Detwiler has started before, but he would more likely be an opener or a two-inning option if he got the call Saturday, as the White Sox have liked the spotless work from the left-hander out of the bullpen.
Dunning also will get his chance this season. But it most likely won't be in the next few weeks.
"He's continuing to build up his endurance and essentially is a guy who is coming back as a starter post-[Tommy John surgery] without the ability to go on rehab assignments,' Hahn said. "We have a very strict program he's following, and it doesn't quite include making his Major League debut come this Saturday.
"But at some point, we're going to let him in. At some point, Jonathan Stiever is going to be deemed a viable arm for us. Bernardo Flores is a guy we've talked about as making an appearance at some point."
White Sox featured on new Top 100 Prospects list
MLB Pipeline released its latest Top 100 Prospects list on Wednesday, and four White Sox represented. Center fielder Luis Robert, who has been one of the best players in baseball during this season's first 11 games, checked in at No. 3.
Robert was followed by first baseman Andrew Vaughn (No. 17), right-handed pitcher Michael Kopech (No. 22) and second baseman Nick Madrigal (No. 45). It's understandable how Robert is getting a great deal of the attention among the White Sox names on this list.
"He just turned 23, and he's a [heck] of a lot more mature than I was at 23," Hahn said. "It's been really fun to watch just how seamlessly he seemingly made this transition and not just the transition to big leaguer. But even at-bat to at-bat, in terms of adjustments that he makes almost on the fly and instinctually, it's really impressive.
"There is obviously, whether it's the money or the prospect rankings or whatever, people are very excited to see this player this year. ... It has been fun to watch. It's even more fun to watch the left and right fielder get out of his way when he comes into their area."
They said it
"He feels like a dad. He's been there for us every single day no matter what, no matter how he feels. It's really good to have a teammate like that." -- left fielder Eloy Jiménez on team leader José Abreu
"Luis Robert is probably the MVP in the AL right now." -- reliever Evan Marshall, giving props to the rookie while breaking down the intimidating White Sox lineup
"I do think the best is yet to come." -- Hahn on the club's 2020 outlook following its 7-4 start