White Sox keep an eye on long term at Deadline
Hahn said teams will have to motivate his club with trade offers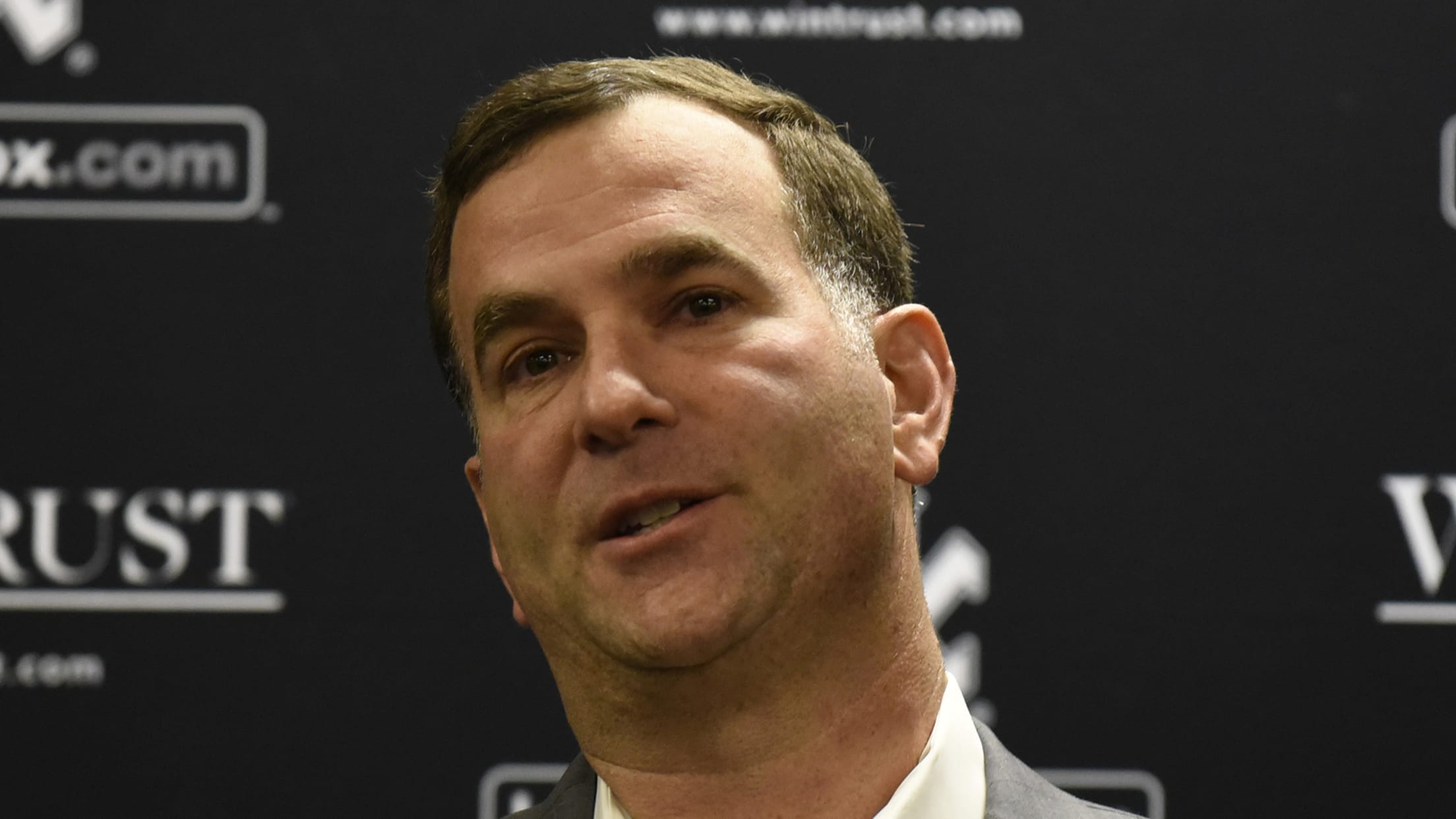 KANSAS CITY -- In order for the White Sox to make any moves before the July 31 Trade Deadline, contending teams will have to make enticing offers. "It's not something that we're necessarily proactively out there driving on," White Sox general manager Rick Hahn said. "It's something that other clubs
KANSAS CITY -- In order for the White Sox to make any moves before the July 31 Trade Deadline, contending teams will have to make enticing offers.
"It's not something that we're necessarily proactively out there driving on," White Sox general manager Rick Hahn said. "It's something that other clubs are going to have to motivate us to get done.
"We're in a position where we remain committed to the long term. And some of the pieces that may be appealing to other clubs are potential fits for us for the long term as well. So, you have to balance those two interests against each other and make that assessment before you make any moves."
Matters are different for the White Sox this season in the third season of the rebuild. Players such as closer Alex Colomé or breakout left-handed reliever Aaron Bummer, who figure to draw some level of interest, remain under contractual control past 2019. Free-agent-to-be Jose Abreu holds more value to the White Sox than most likely anything offered for him.
"In the end, it's got to be a balance between what's their value in terms of what they bring back versus the value of having them around," Hahn said. "Given our familiarity with some of these guys and how we know they can help us win, the inclination is you need to be moved to make a deal."
Goins arrives
Veteran infielder Ryan Goins was in the lineup at shortstop on Wednesday against the Royals, his former club, on the same day his contract was purchased from Triple-A Charlotte. Goins, 31, was slashing .322/.406/.531 (88-for-273) with 23 doubles, 10 home runs, 48 RBIs and 47 runs scored over 83 games with Charlotte before becoming the roster replacement for left fielder Eloy Jimenez, who was placed on the 10-day injured list with right ulnar nerve contusion.
Goins, who hit a two-run homer in the sixth inning off Danny Duffy, credited Charlotte hitting coach Frank Menechino for helping him this season.
"We kind of went back to some things I did before I got to the big leagues, like back in 2012-13, because he had seen me hit in Triple-A before," Goins said. "Nothing crazy. Just honestly trying to go up there and have a good at-bat."
Double Duty another success
Tre Hondras, a commit to the University of Michigan out of Homewood-Flossmoor High School, was named the Most Valuable Player of the annual Double Duty Classic on Wednesday at Guaranteed Rate Field. The West beat the East, 5-1, in a game following a special forum on the history of the Negro Leagues and African Americans in the game of baseball held on Tuesday at the ballpark.
Hondras finished 2-for-4 with two doubles, one stolen base, one RBI and one run scored. This event celebrates the history and tradition of Negro Leagues baseball in Chicago and promotes the next generation of inner-city baseball players.
They said it
"It's part of the benefit of being in a hotel room in Kansas City on a 99 degree day. It gives you a lot of time to make some phone calls." -- Hahn, on the trade market opening up a bit since the All-Star break
"We have to clean it up here a little bit better. The start to our second half hasn't been what we wanted, but we have to keep playing and do what we can to win some ballgames." -- manager Rick Renteria