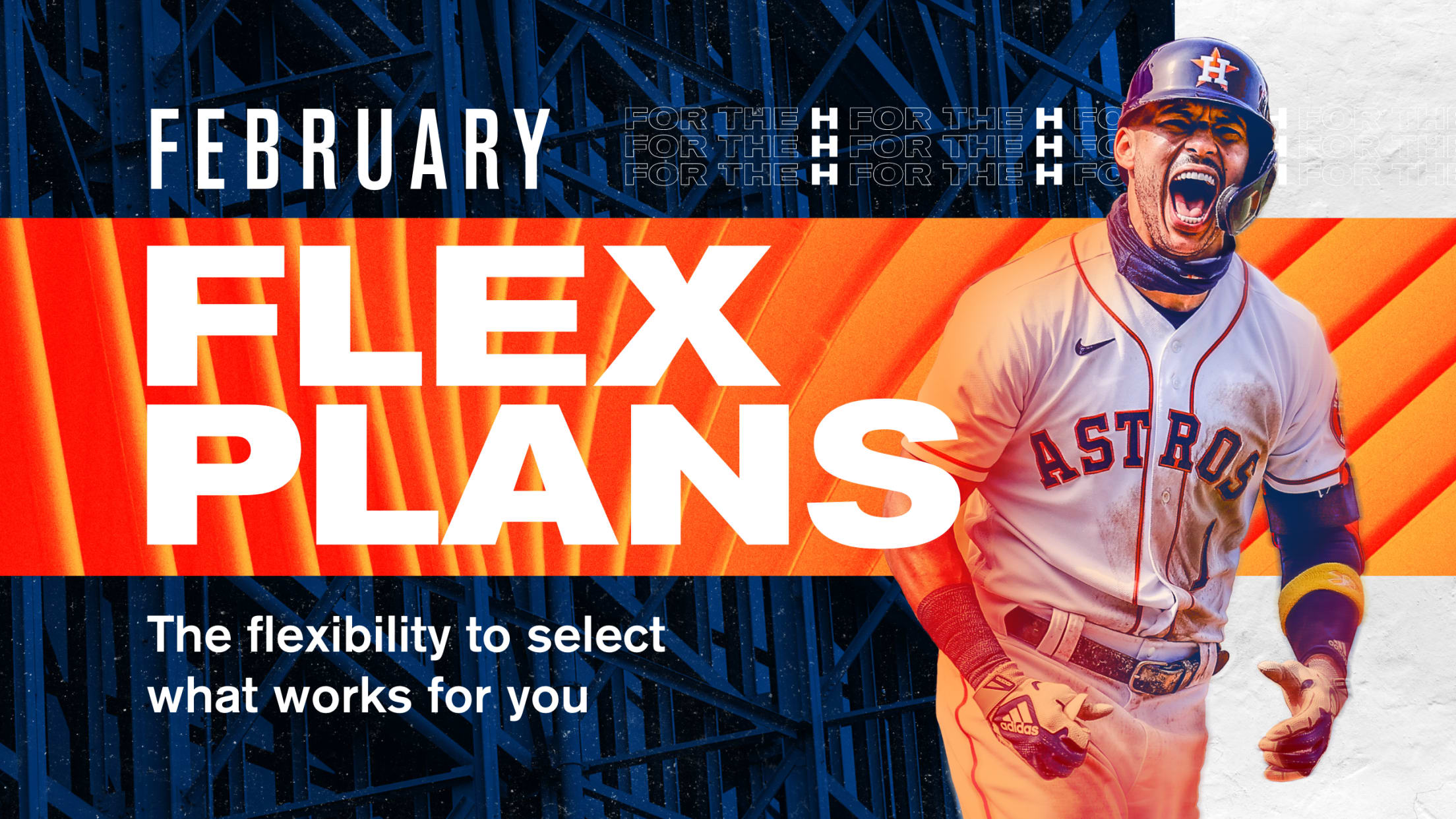 Not sure where 2021 will take you? How about to some Astros games! With a February Flex Plan, you get 20 or 40 ticket vouchers you can use whenever you want. Whether you want to bring three friends to five games or one friend to ten games, it is up to you to create the best plan on the fly. Plus, you get 5 free vouchers when you buy the 40 voucher plan!
Voucher packages are available for various sections of the ballpark and can be redeemed on your watch. You can redeem up to four vouchers per game, up until the first pitch. Your seats will be assigned based on the availability within the section you purchased.
Get your ticket vouchers today and get ready for some Astros Baseball!
Select your Package
Ticket Assurance Policy
For the 2021 regular season, if games are cancelled or played with restricted fan access that prevents you from using your tickets due to Covid-19, you will have the option to receive a credit to your account for future ticket purchases or a full refund for the games impacted as part of our Astros Ticket Assurance Policy.