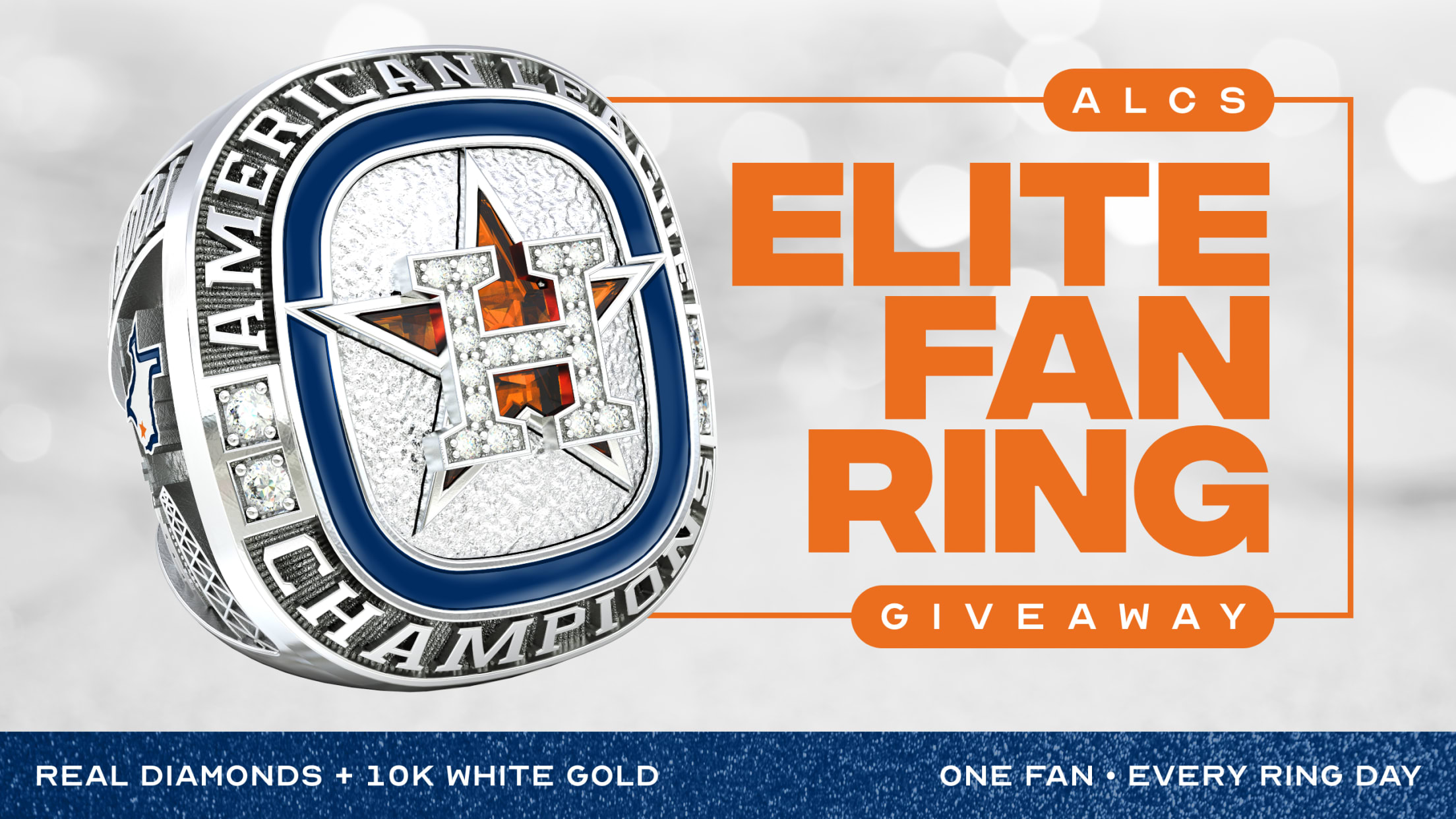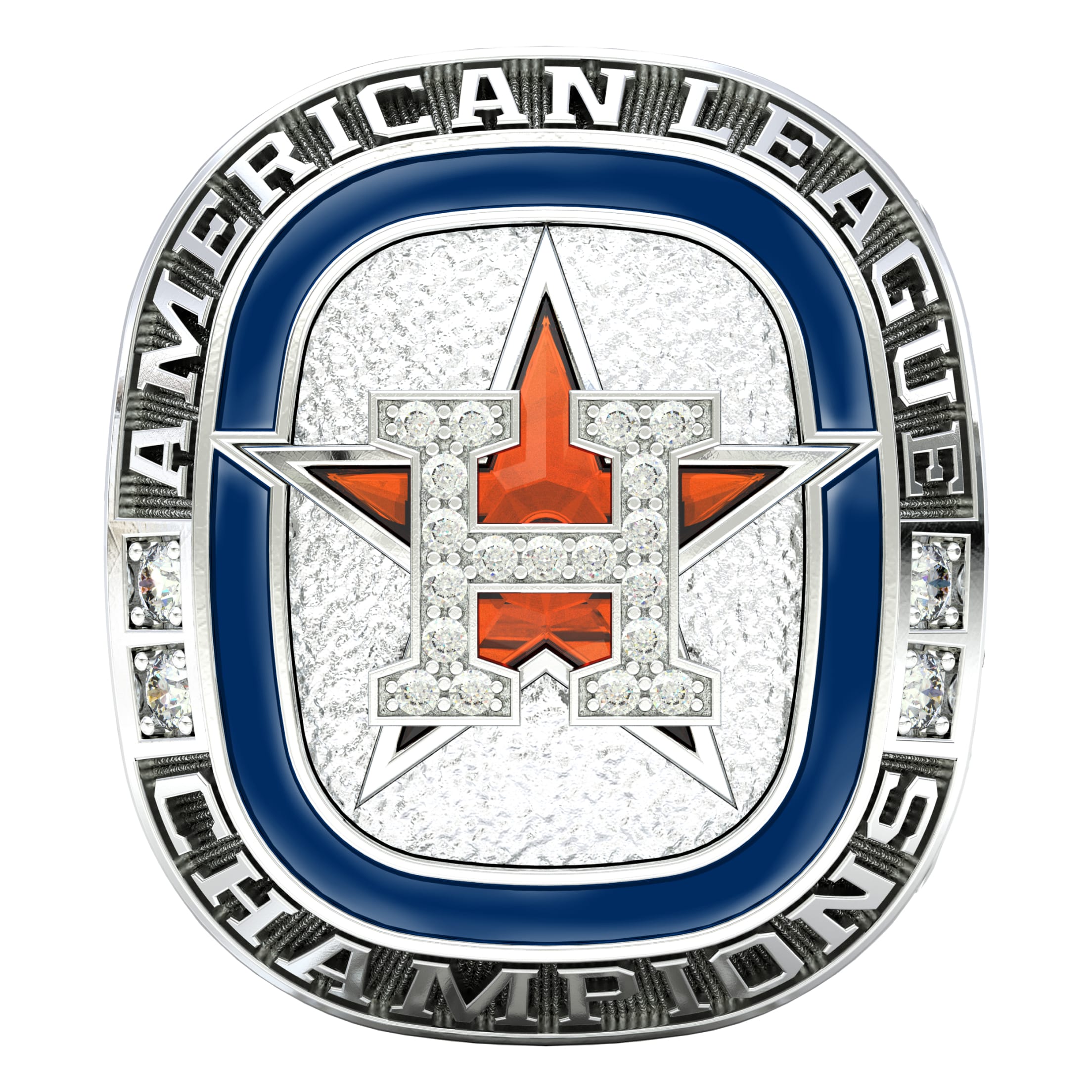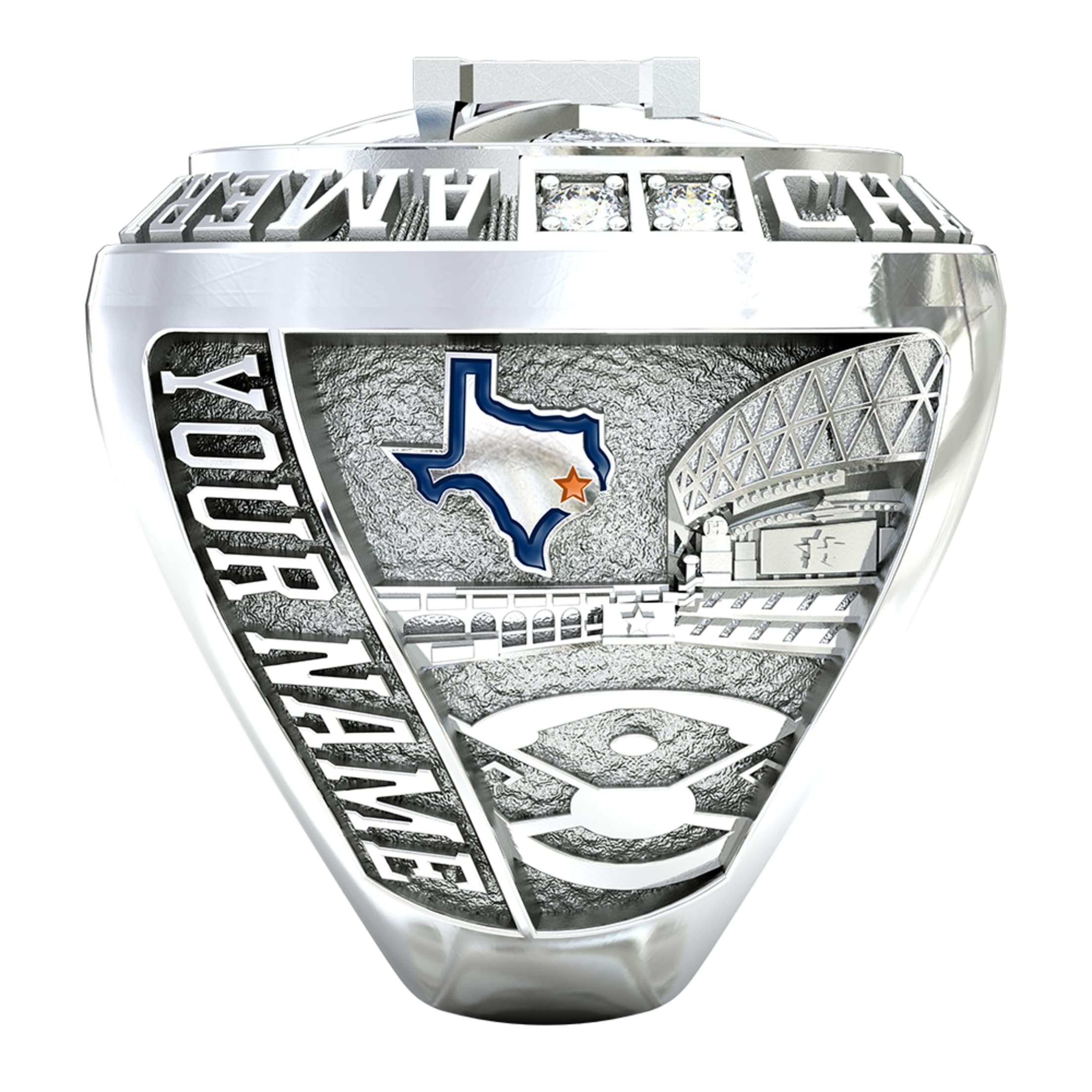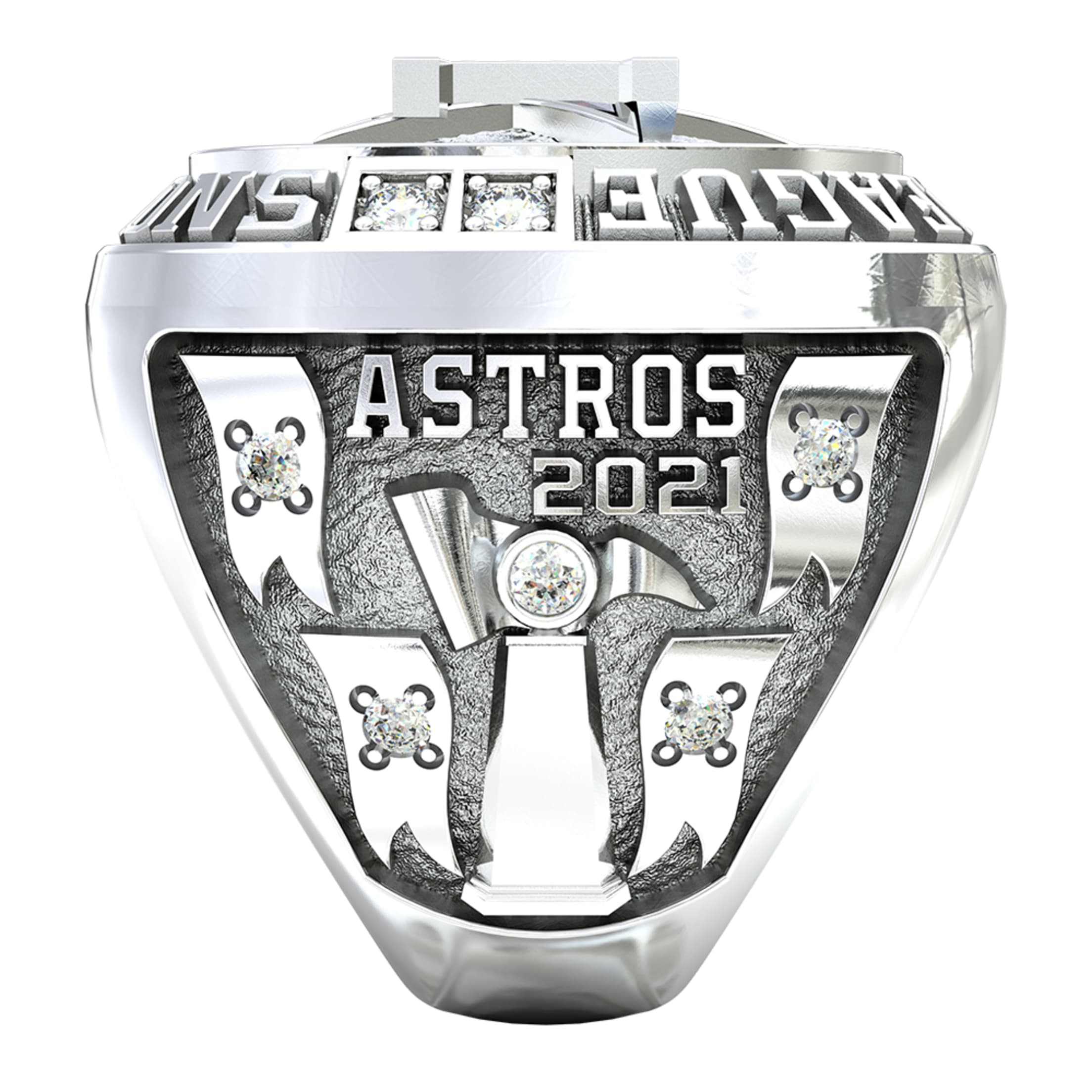 The Astros are bringing on the bling to celebrate the 2021 World Series appearance. Throughout the season, the Astros are hosting 8 ring days where ALL FANS at the game will receive an specific player's ALCS replica ring. One fan in attendance to those games will also receive a personalized ALCS Elite Fan Ring, with real diamonds and 10k white gold!
Check out the images above of the Elite Fan Ring. Then check to see what players will be featured throughout the season on the replica rings shown below.
Yordan Alvarez
September 15
Get your tickets to all 8 games with the ALCS Ring Plan or choose specific games below! Please note that only the games with the green button are available to purchase individually. To ensure you get tickets for all ring days, secure your ALCS Ring Plan now.