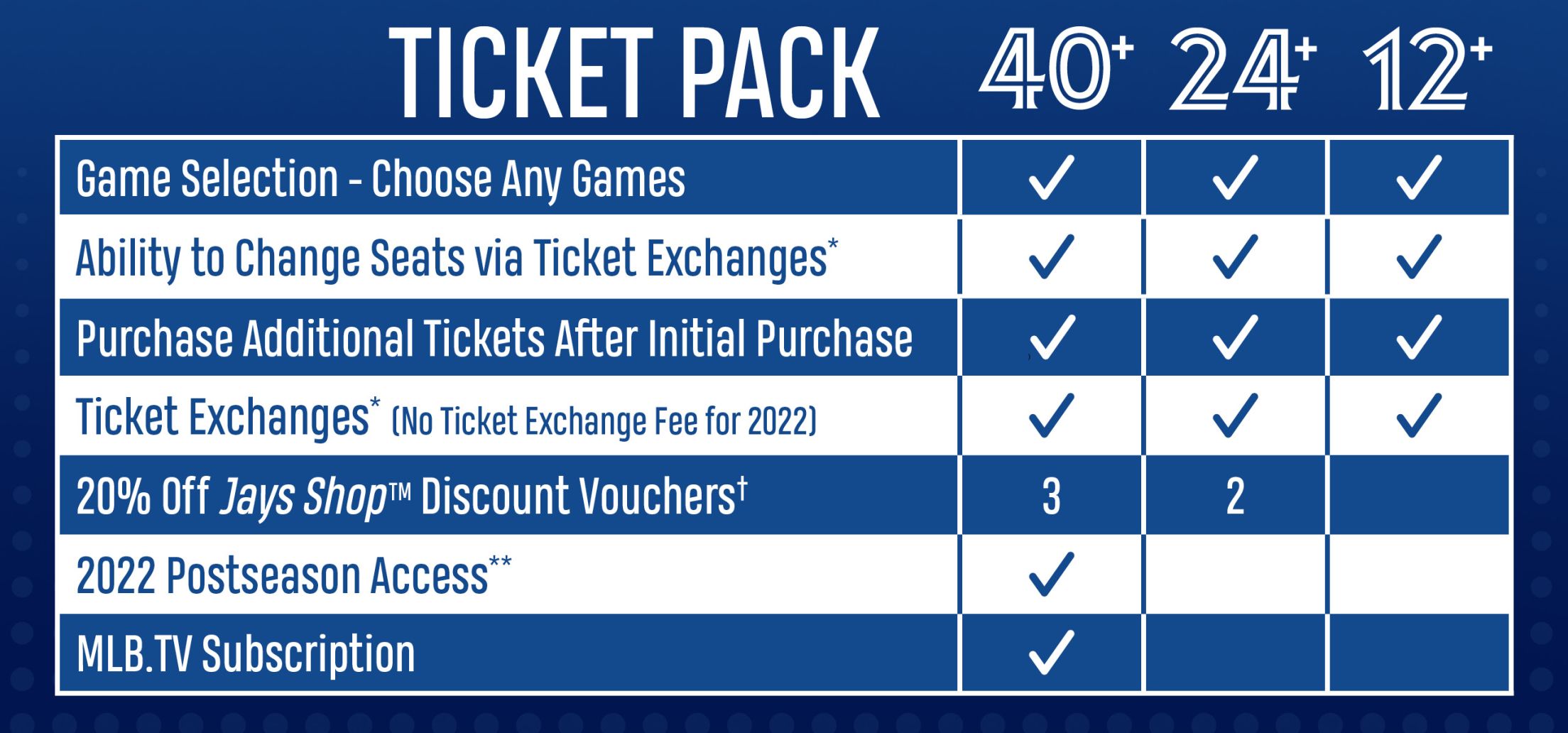 Benefits
Exchanges: No Ticket Exchange Fee for 2022. Click here for full details on exchanges.
Game Selection: Choose any game. You may use up to eight tickets from your Ticket Pack on any one game.
Seat Selection: You will initially receive tickets in the best available seats in your selected price range, but have the opportunity to perform free ticket exchanges. Click here for full details on exchanges.
Three 20% off Jays Shop vouchers. Click here for full details and conditions.
First 5,000 40+ Ticket Pack purchasers will receive access to purchase single game 2022 Postseason tickets before the general public, if applicable.
Free subscription to MLB.TV for the 2022 season (value: $129.99). For more information about MLB.TV please click here. Access to activate your subscription will be provided to you in the new year.
Additional Ticket Information