Slugger Duvall non-tendered by Braves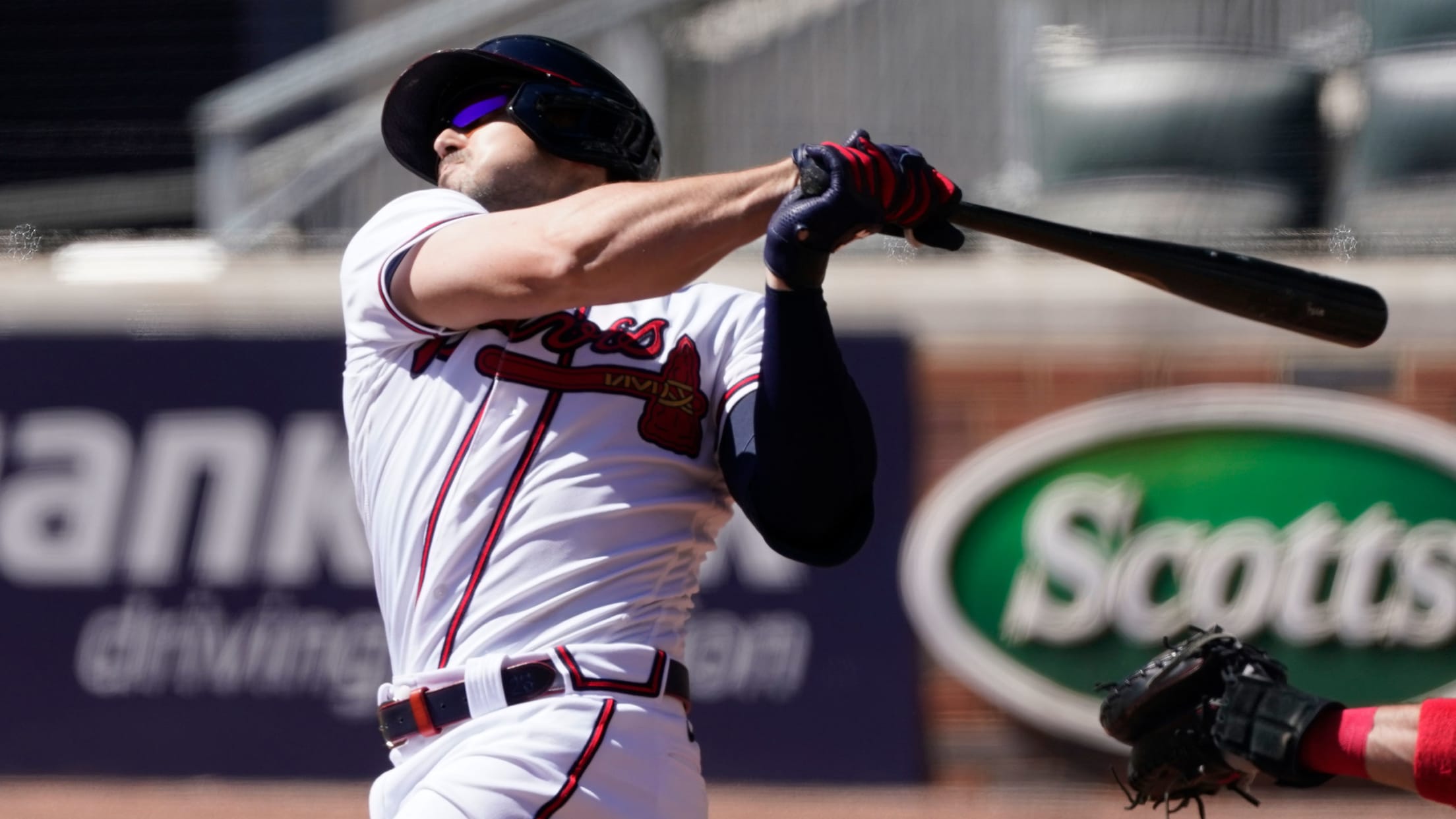 The Braves declined to tender a contract to Adam Duvall ahead of Wednesday night's deadline, putting his future with the club in doubt. Duvall was the Braves' only arbitration-eligible player who was not tendered a contract. Johan Camargo, Luke Jackson and Grant Dayton signed one-year deals with the club on
The Braves declined to tender a contract to Adam Duvall ahead of Wednesday night's deadline, putting his future with the club in doubt.
Duvall was the Braves' only arbitration-eligible player who was not tendered a contract. Johan Camargo, Luke Jackson and Grant Dayton signed one-year deals with the club on Wednesday, while four other arbitration-eligible players were tendered contracts.
The 32-year-old outfielder is now a free agent.
A non-tender candidate two years ago, Duvall rewarded the Braves' patience by finishing second on the team with 16 homers during the shortened 2020 season. But while he is a respected teammate and genuine power source, Atlanta's front office had to weigh whether his cost might now exceed his value.
MLB Trade Rumors projected Duvall could receive between $4.4-$7.1 million via arbitration. The high end provides a potentially steep price for a veteran who spent much of 2019 at the Triple-A level. At the same time, this season's small sample size also provided some concerns.
Duvall tallied six of his 16 homers over two games played in an eight-day span in 2020. After recording a three-homer game on consecutive Wednesdays in September, he hit .169 with three homers and a .609 OPS over the season's final 16 games.
The Braves still have the option to continue pursuing Duvall. But as they search for a left fielder without knowing for sure whether the National League will continue using the designated hitter, they'll look at other options via trade or the free-agent market, which became more crowded courtesy of other non-tenders.
Mark Bowman has covered the Braves for MLB.com since 2001.