O'Day joins Braves bullpen a year after trade
Atlanta recalls slugger Duvall; Jackson to 60-day injured list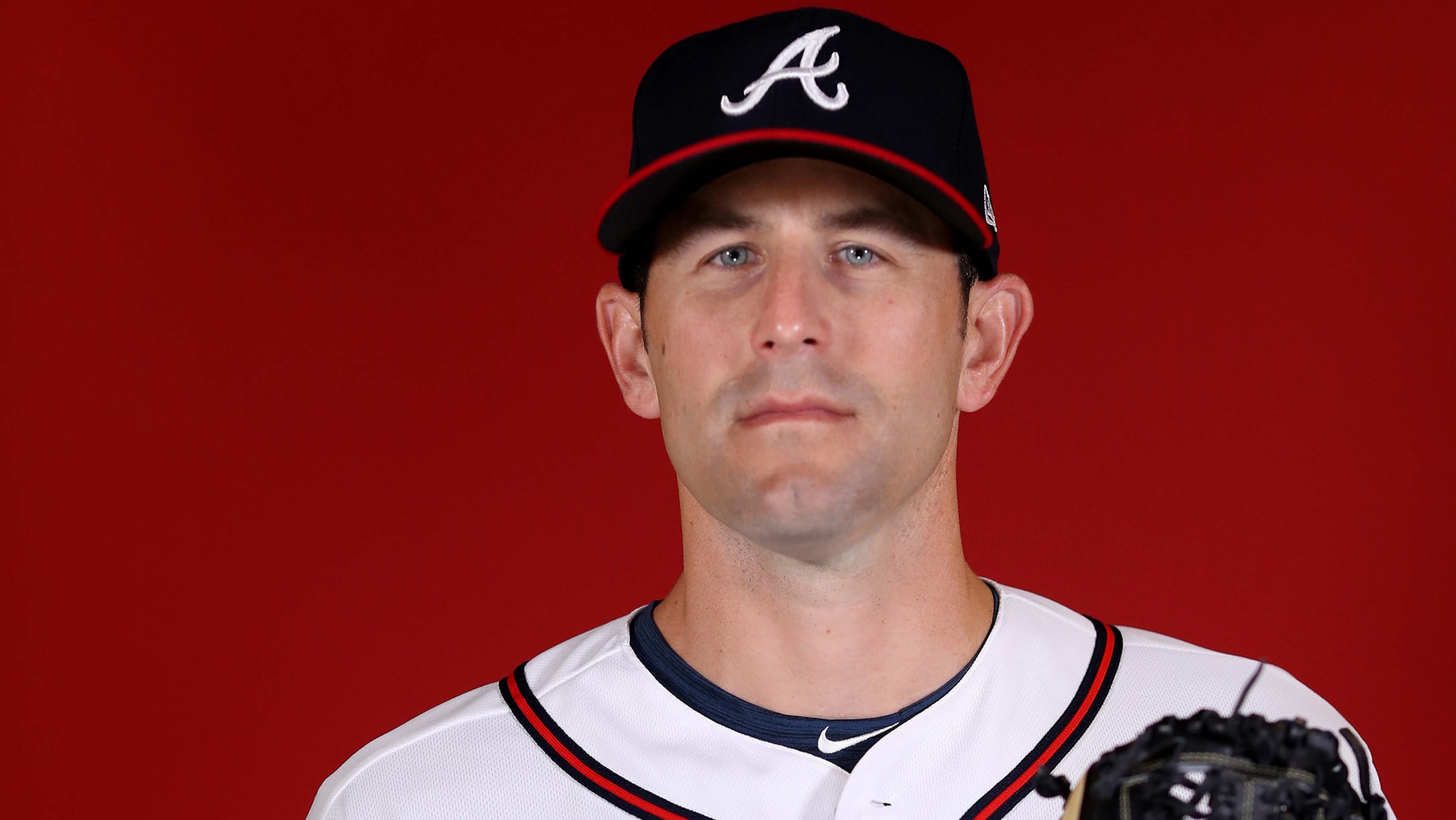 ATLANTA -- When Darren O'Day first encountered the recently drafted Mahki Backstrom while rehabbing at the Braves' Spring Training complex last month, he was reminded of how quickly you can become forgotten when you have been injured for more than a year. Here is how the conversation developed after Backstrom
ATLANTA -- When Darren O'Day first encountered the recently drafted Mahki Backstrom while rehabbing at the Braves' Spring Training complex last month, he was reminded of how quickly you can become forgotten when you have been injured for more than a year.
Here is how the conversation developed after Backstrom asked O'Day if he was a player or a coach, as told by O'Day:
O'Day: I'm a player.
Backstrom: Where you coming from?
O'Day: The big leagues
Backstrom: Cool
O'Day: How old are you, man?
Backstrom: 19 (17)
O'Day: Well, you were 7 when I played my first game in the Major Leagues.
"He still had no clue who I was," O'Day said. "I understand that. It's fine. But you just meet some characters along the way. So he and I became friends. We talked [smack] to each other the whole time."
O'Day happily told this story and expressed gratitude for the opportunity he was given on Thursday, when the Braves recalled him and outfielder Adam Duvall from Triple-A Gwinnett. To create a 40-man roster spot for O'Day, the Braves recalled catcher Alex Jackson and placed him on the 60-day IL with a left knee sprain.
O'Day has had a regular presence in Atlanta's clubhouse since being acquired from the Orioles at the 2018 Trade Deadline. But Thursday marked the first time since June 26, 2018, that he entered a big league stadium knowing there was a chance he was going to pitch. The 36-year-old former All-Star missed last season's final three months while recovering from left hamstring surgery. He missed this season's first five months recovering from a right forearm flexor strain he suffered while making his Grapefruit League debut on March 1.
"I can't wait to pitch," O'Day said. "It's great to be back here playing baseball. It's been way too long."
How much the Braves can depend on O'Day remains to be seen. The veteran reliever made just four rehab appearances before being activated. But the Braves were encouraged enough by what they saw while he notched three strikeouts and surrendered one hit over two scoreless innings for Gwinnett.
"Everybody who had seen him before thought he looked pretty much like what they had remembered," Braves manager Brian Snitker said. "He's healthy and his stuff was good."
O'Day admits he began doubting the possibility of returning this season when he had a setback while throwing a bullpen session at SunTrust Park on June 16. His hope to return before the All-Star break was dashed. But his willingness to remain patient and extend the rehab process paid off when he threw an inning for the Braves' Gulf Coast League team on Aug. 23 and felt normal for the first time in more than a year.
"I'm so excited to pitch again and feel like a part of the team, a good team obviously," O'Day said. "I'm ready to contribute whatever I can."
Strengthening the outfield
Duvall was brought back to Atlanta's roster to start against left-handed pitchers and strengthen the bench with his power potential. The Braves also will likely promote Austin Riley from Gwinnett to be in the lineup for Friday night's matchup against Nationals left-hander Patrick Corbin.
BIRTHDAY 💣 @aduvall123 pic.twitter.com/IAHZrFdJ57

— Gwinnett Stripers (@GoStripers) September 4, 2019
While with Atlanta from July 27-Aug. 25, Duvall hit .360 with three homers and a double against left-handed pitchers.
Duvall hit 32 homers and produced a .965 OPS over 429 regular-season plate appearances for Gwinnett. The former All-Star tallied another home run in Wednesday night's playoff loss to Columbus.
Mark Bowman has covered the Braves for MLB.com since 2001.