How potential Braves playoff roster may look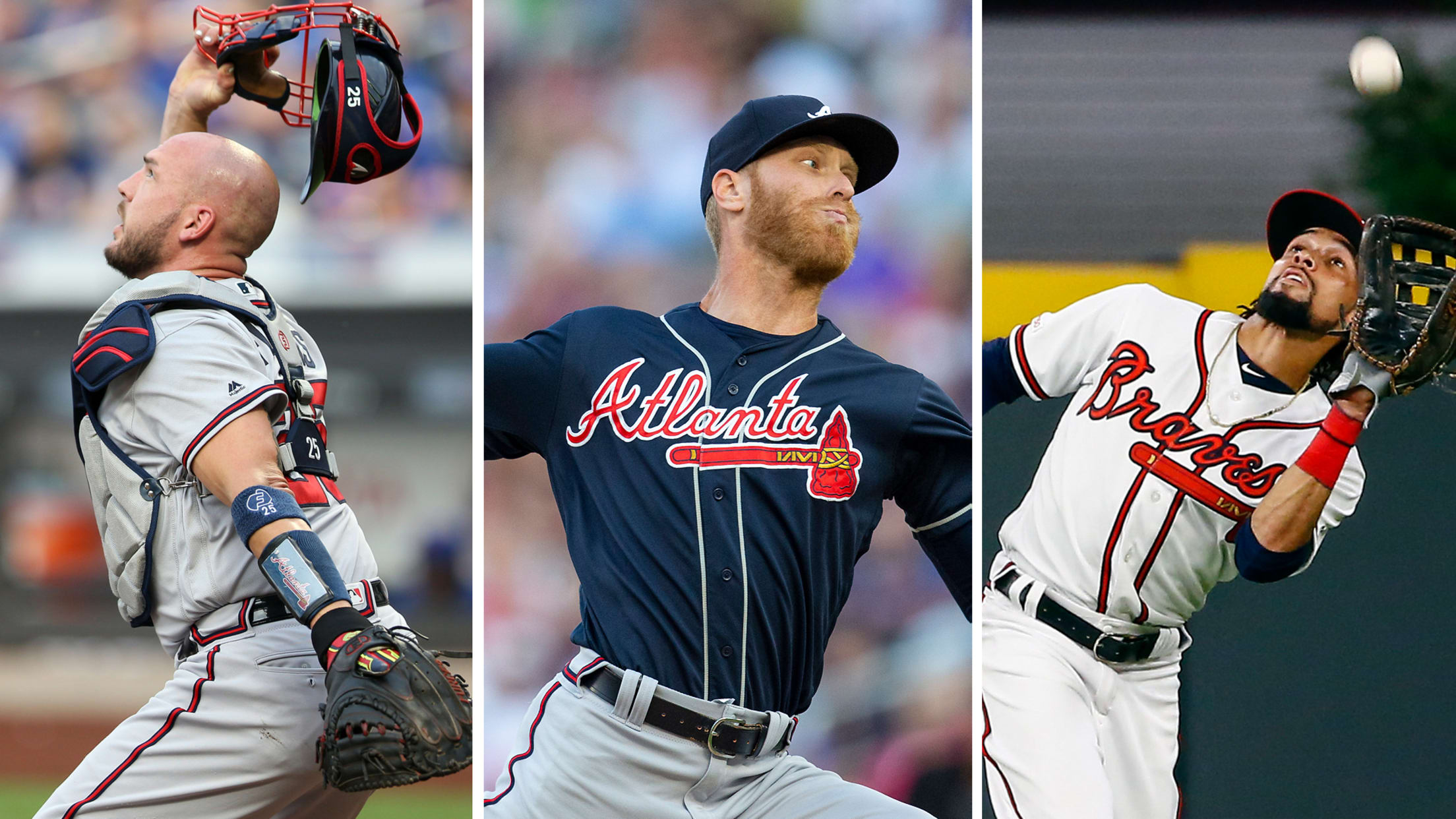 ATLANTA -- Now that the Braves have essentially secured a second straight National League East title, they'll spend the season's final weeks getting a better feel for how to best construct their postseason roster. Austin Riley returned from a month-long absence this past weekend, and there's now further reason to
ATLANTA -- Now that the Braves have essentially secured a second straight National League East title, they'll spend the season's final weeks getting a better feel for how to best construct their postseason roster.
Austin Riley returned from a month-long absence this past weekend, and there's now further reason to anticipate Nick Markakis coming off the injured list in time to compile a couple weeks of at-bats before the end of the regular season. Their progress combined with the more encouraging prognosis of Ender Inciarte's potential availability are among the factors that will influence how the Braves construct their playoff roster.
• Here's how the playoff rosters might look
Here is the second of MLB.com's weekly projections of the Braves' postseason roster:
Catchers (2): Brian McCann, Tyler Flowers
Instead of carrying three catchers, it would seemingly be more valuable to carry an additional reliever or position player. McCann will likely start each of the postseason games, even when the Braves are pitted against a left-handed starter. Flowers' .555 OPS against lefties doesn't inspire enough confidence to put him in the lineup against a southpaw.
Infielders (6): Freddie Freeman, Ozzie Albies, Dansby Swanson, Josh Donaldson, Johan Camargo, Charlie Culberson
Camargo has shown enough during his first week back at the Major League level to believe he would be a better option than Adeiny Hechavarria. Culberson was going to be part of this list even before he snapped a 0-for-26 skid with a homer in the ninth inning of Sunday's loss to the Nationals. The other options would be to carry outfielder Rafael Ortega or an additional pitcher.
Outfielders (6): Ronald Acuña Jr., Nick Markakis, Austin Riley, Matt Joyce, Billy Hamilton, Adam Duvall
Inciarte is ahead of schedule, but the Braves are not going to rush him back from the hamstring strain that he sustained on Aug. 16. The Gold Glove Award-winning outfielder might be an option beyond the NL Division Series. But for now, we'll project a mix of six outfielders that will include Riley and Duvall, who both could prove valuable against left-handed pitchers.
Rotation (4): Mike Soroka, Dallas Keuchel, Max Fried, Julio Teheran
This is the one group that matches last week's projection. The only current question will be whether it makes sense to put Fried and Keuchel back to back in the rotation. With that being said, sending left-handers (Hyun-Jin Ryu and Clayton Kershaw) to the mound for the first two games of last year's NLDS certainly didn't hurt the Dodgers.
Bullpen (7): Mark Melancon, Shane Greene, Chris Martin, Sean Newcomb, Luke Jackson, Jerry Blevins, Mike Foltynewicz
Foltynewicz's presence will give the Braves a multi-inning option when they are reluctant to send at least a couple of their starters through a lineup for a third time. Jackson's candidacy has weakened over the past couple weeks. But we have not yet seen enough from Darren O'Day or Patrick Weigel, who is expected to be promoted this week, to give them this spot. Josh Tomlin is another candidate for this spot or the eighth bullpen spot if the Braves choose to carry 12 pitchers.
Mark Bowman has covered the Braves for MLB.com since 2001.