Injuries & Roster Moves: Webb is 27th man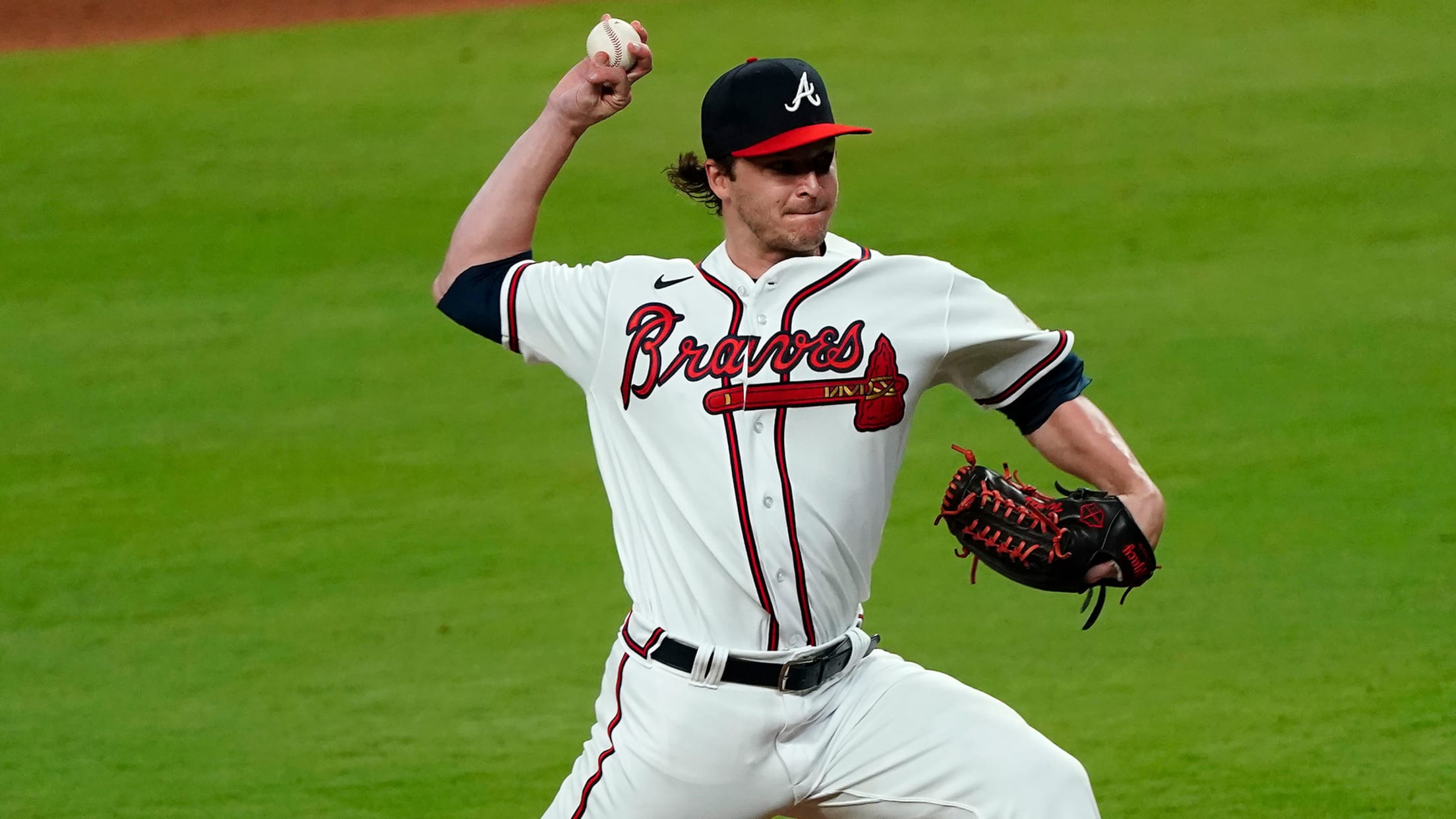 Keep track of the Braves' recent transactions and injury updates throughout the season.
Soroka optimistic as Achilles rehab continues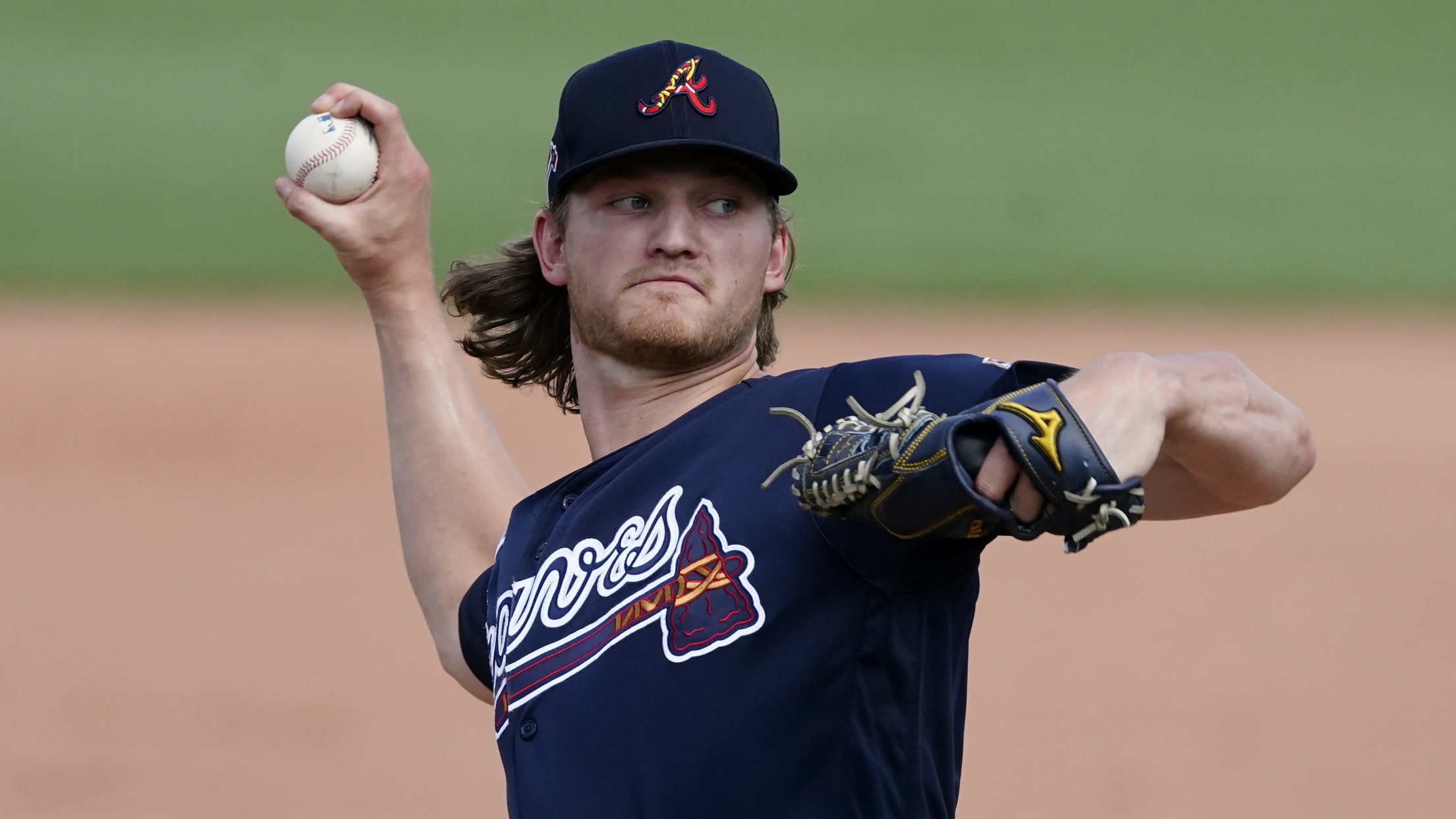 ATLANTA -- Now that Mike Soroka has pinpointed what was ailing his surgically repaired right Achilles tendon, he can extend his long rehab process in pain-free fashion. But it's still too early to know when the Braves hurler might pitch again. "It's going to be something that we're going to
Davidson (forearm tightness) headed to IL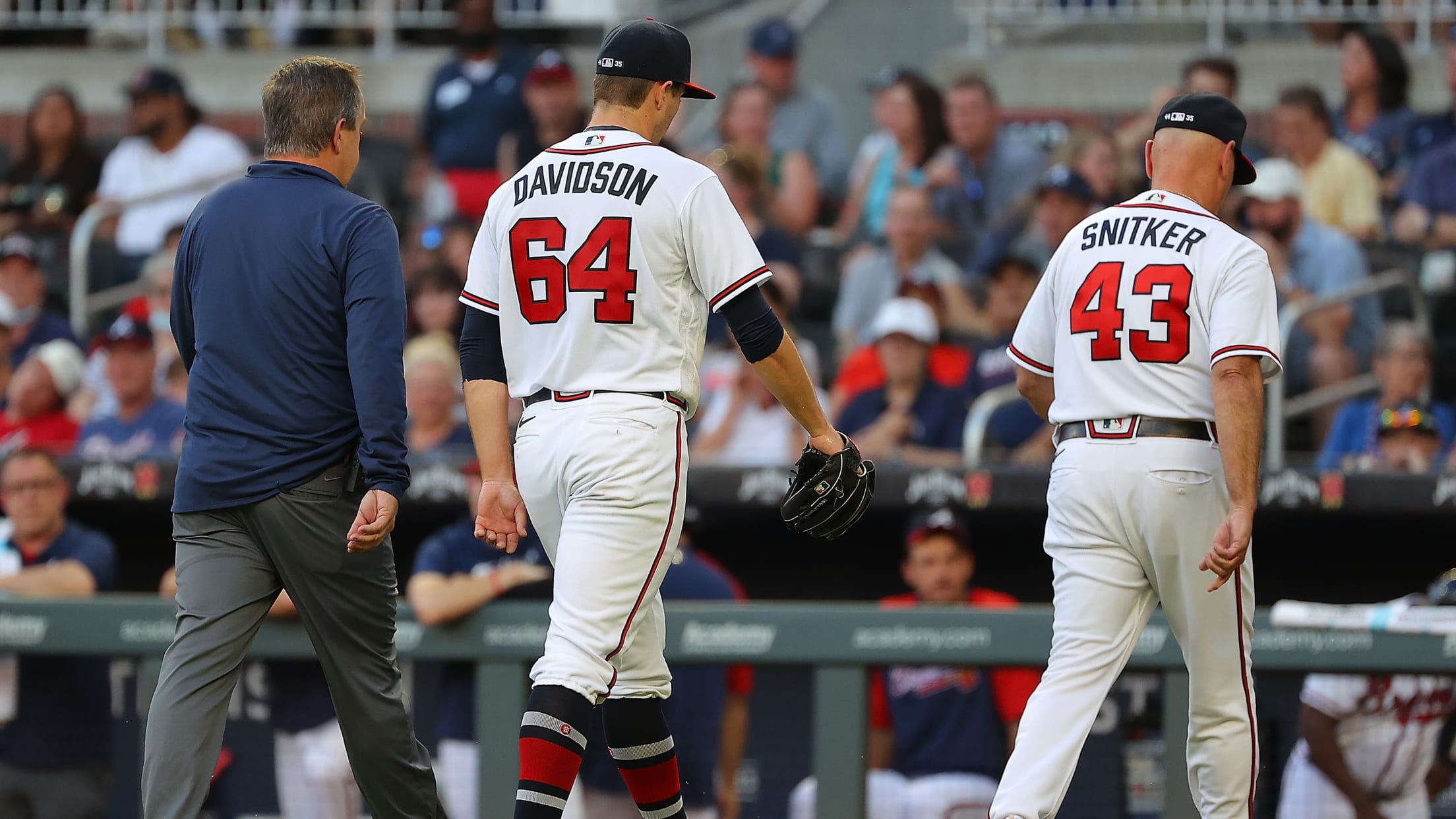 ATLANTA -- Tucker Davidson will be the latest Braves starting pitcher to be placed on the injured list. But there's some hope he'll avoid a significant absence after he undergoes an MRI exam on Wednesday. Braves manager Brian Snitker said Davidson "tested well" after left forearm tightness forced the young
Braves hope Acuña back Tues. after exit
Exercising caution, Snitker pulls RF from Marlins finale with pectoral tightness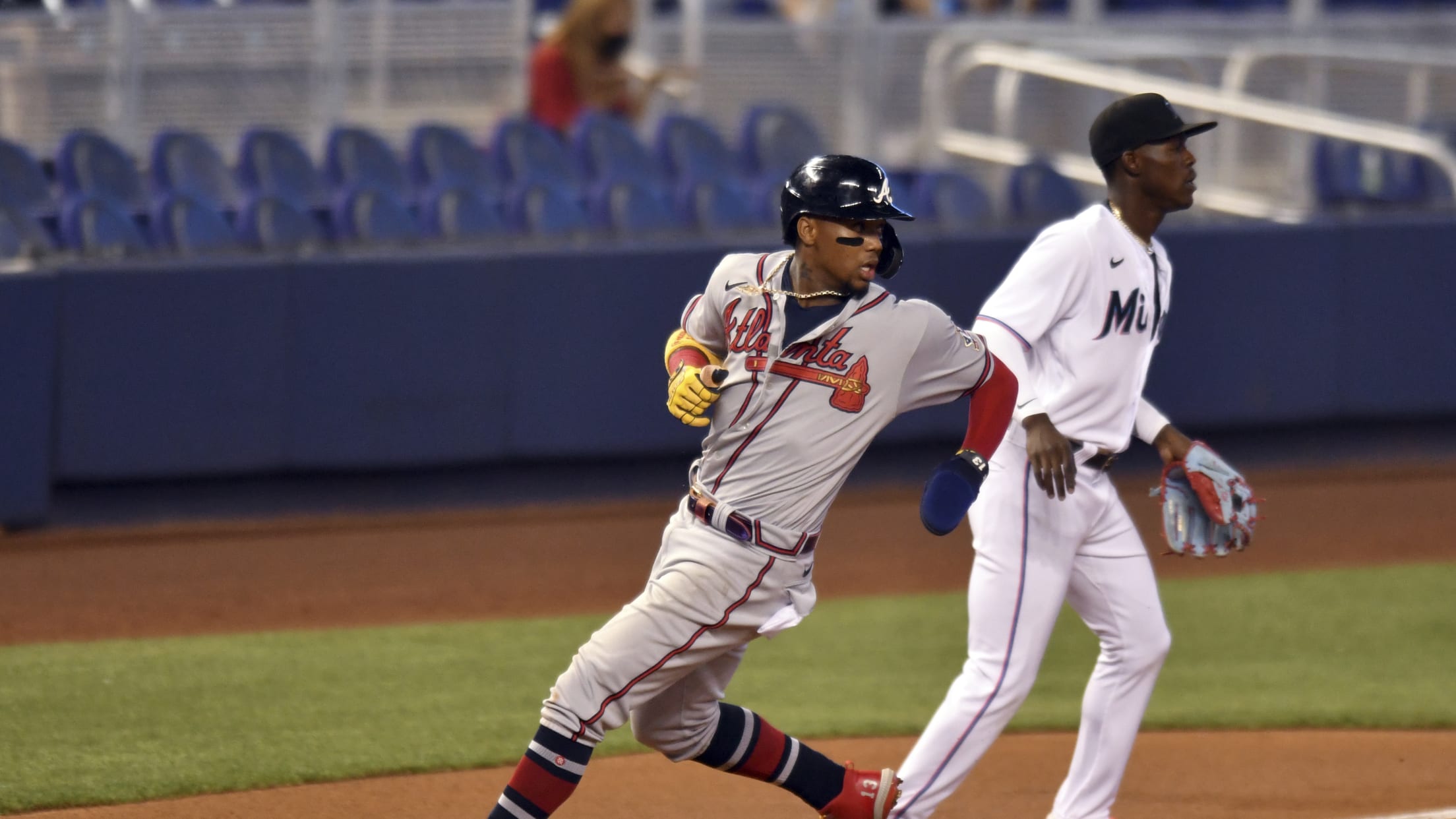 Ronald Acuña Jr. exited the Braves' series finale against the Marlins on Sunday in the bottom of the fifth as a precaution with right pectoral tightness. Acuña was replaced by Ender Inciarte, who played alongside Abraham Almonte and Guillermo Heredia in center field and homered in the top of the
Soroka's status for 2021 to be re-evaluated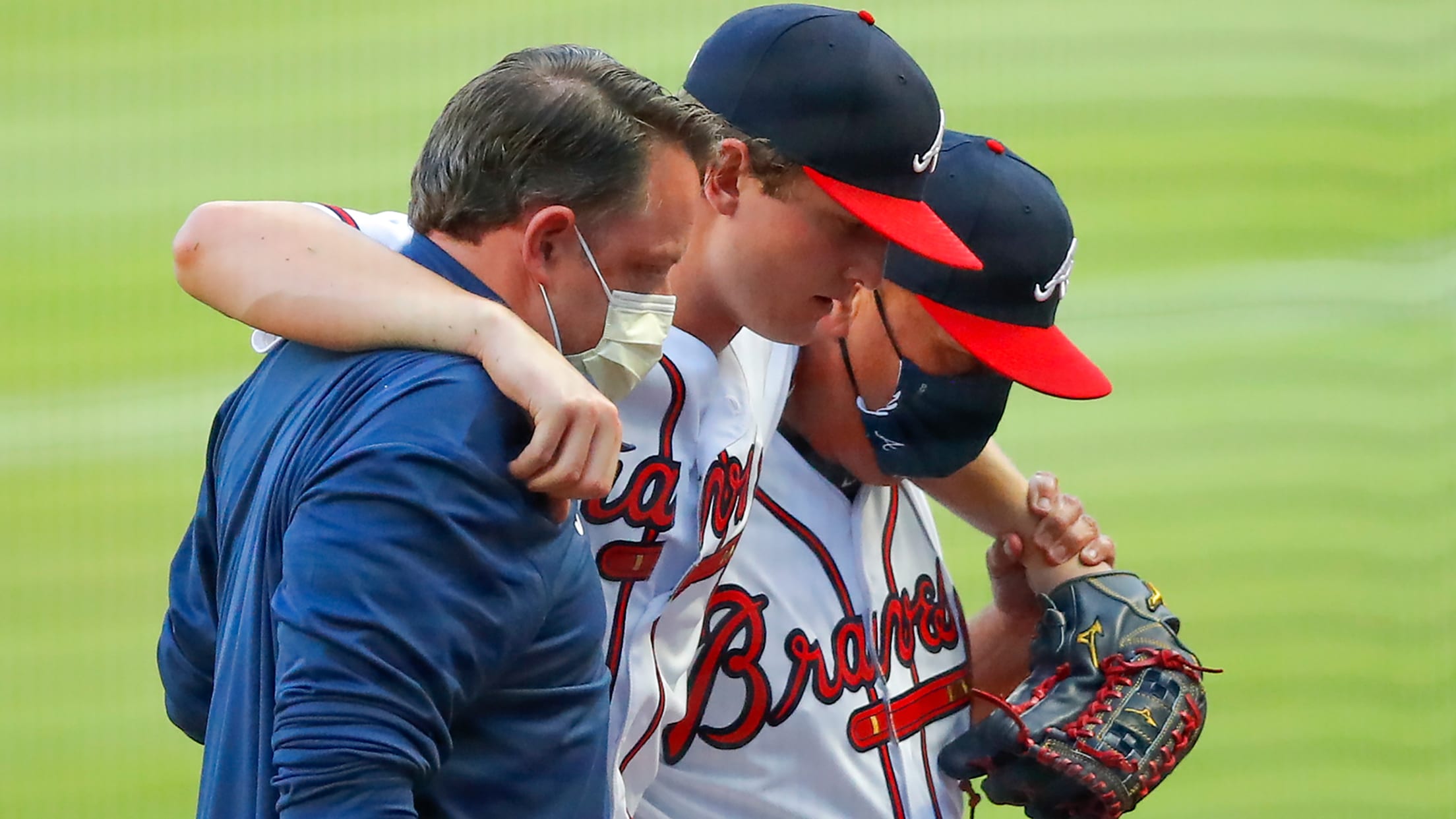 Before beginning a Zoom session with reporters on Friday, Braves manager Brian Snitker apologized for prematurely ruling Mike Soroka out for the season. He made the mistake while appearing on MLB Network's "High Heat" a few hours earlier. "I messed up today when I was on that little TV show
Injuring hand on slide, Ozuna out 6 weeks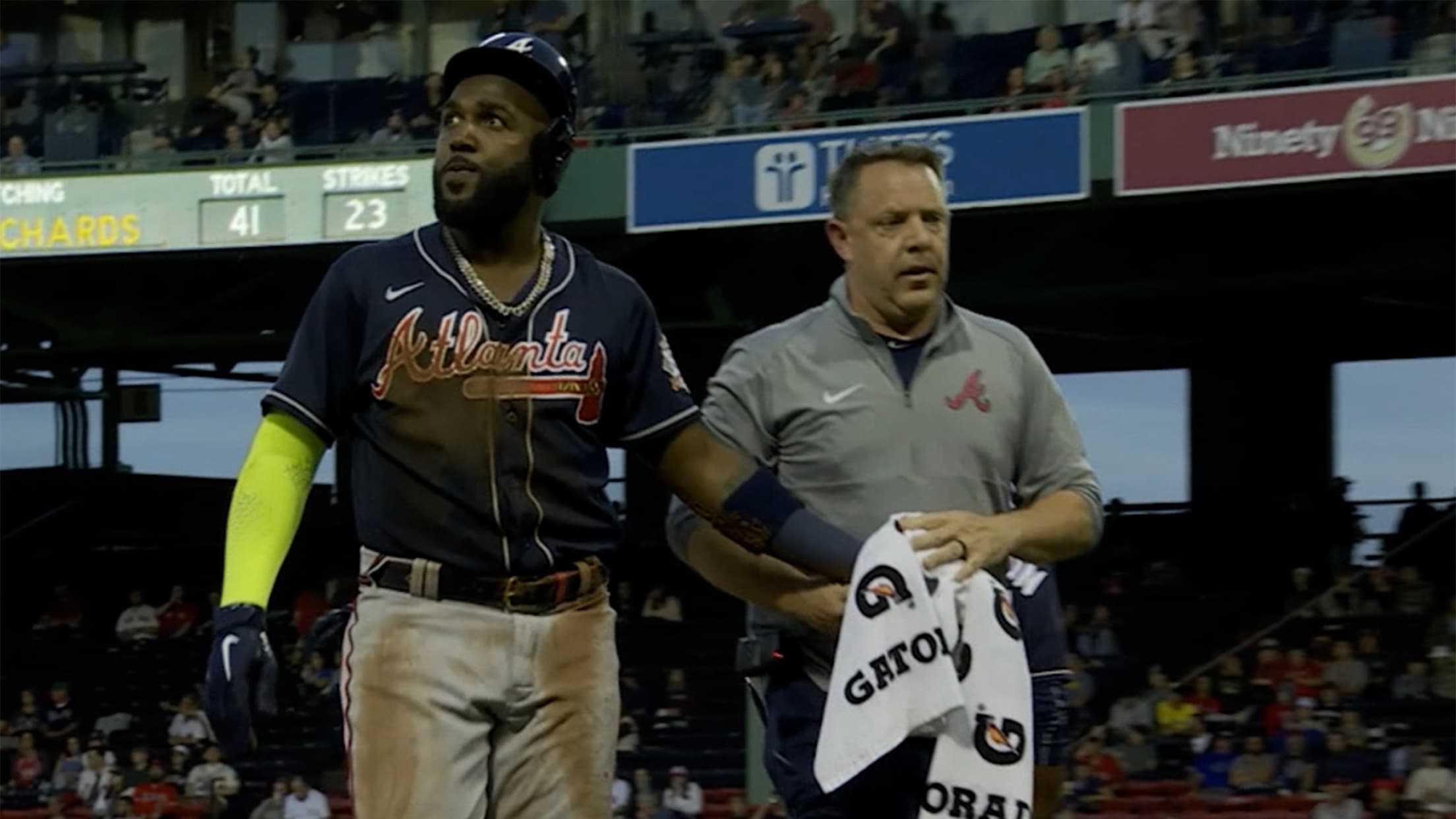 ATLANTA -- Marcell Ozuna will miss at least six weeks because of the two fingers he fractured while helping the Braves claim a 3-1 win over the Red Sox on Tuesday night at Fenway Park. After returning to Atlanta on Wednesday to be evaluated by highly regarded hand specialist Dr.
Ynoa to miss months after punching bench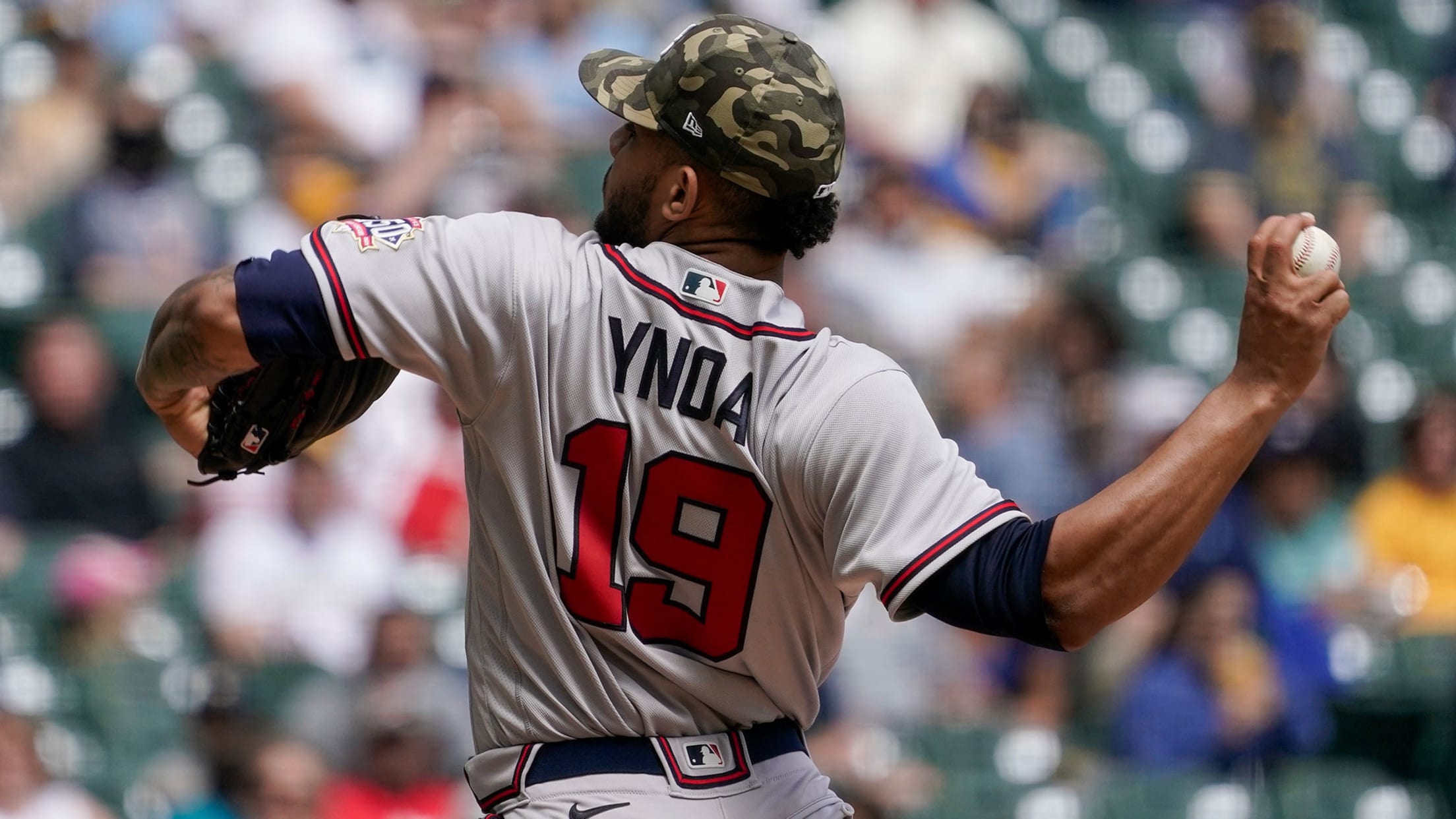 ATLANTA -- Huascar Ynoa was constructing one of baseball's best stories before he broke his right hand by punching the padded dugout bench during Sunday afternoon's 10-9 loss to the Brewers at American Family Field. Now, the Braves right-hander might be sidelined for at least three months. "It's going to
Notes: Acuña not in lineup; Heredia returns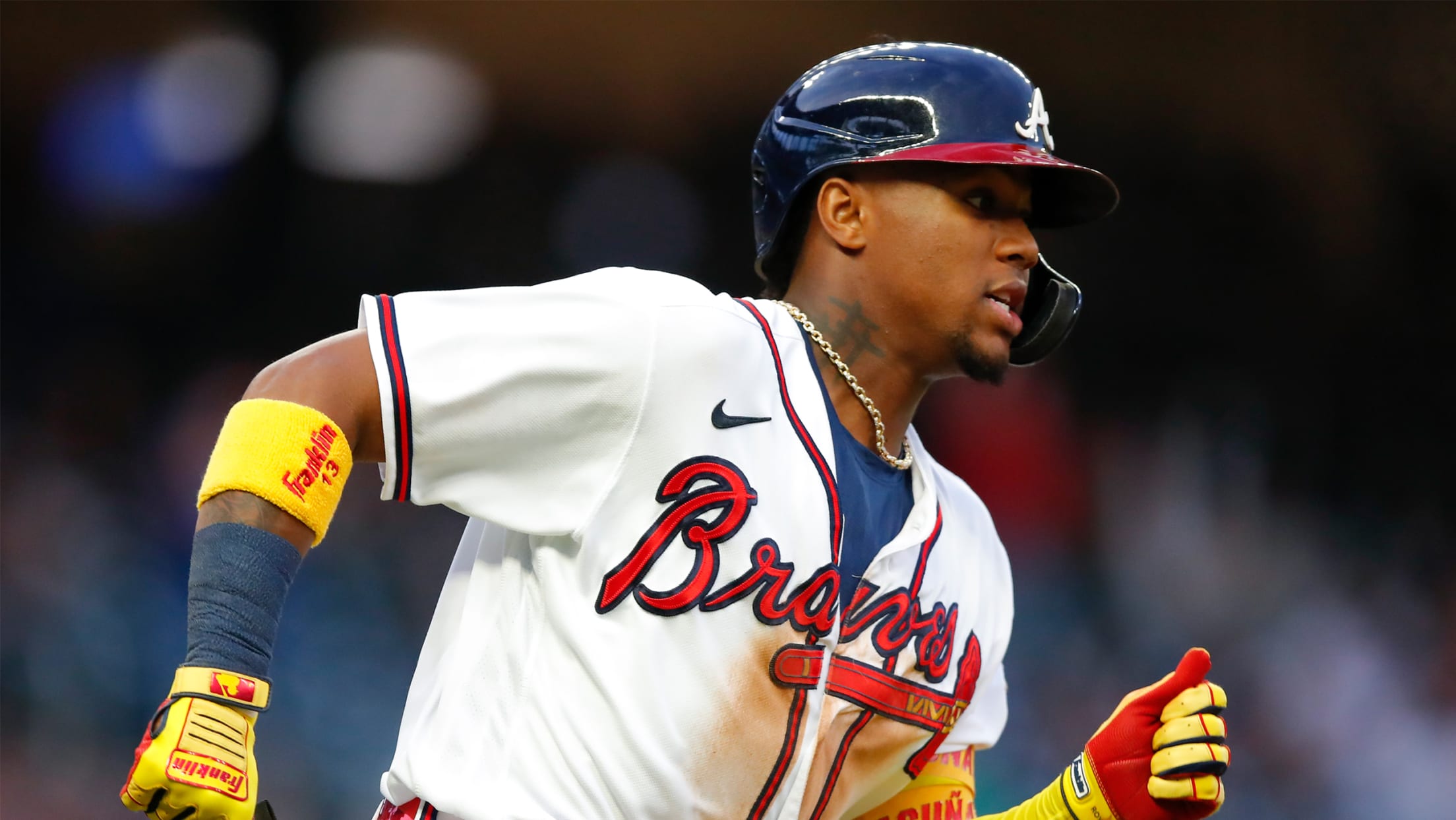 For a second straight game, Ronald Acuña Jr. was not in the lineup Saturday as he works through an ankle injury he sustained Thursday against the Blue Jays. Acuña has made progress over the last few days and also got some time in the cage ahead of Saturday's game against
Acuña (ankle) out Friday, possible for Sat.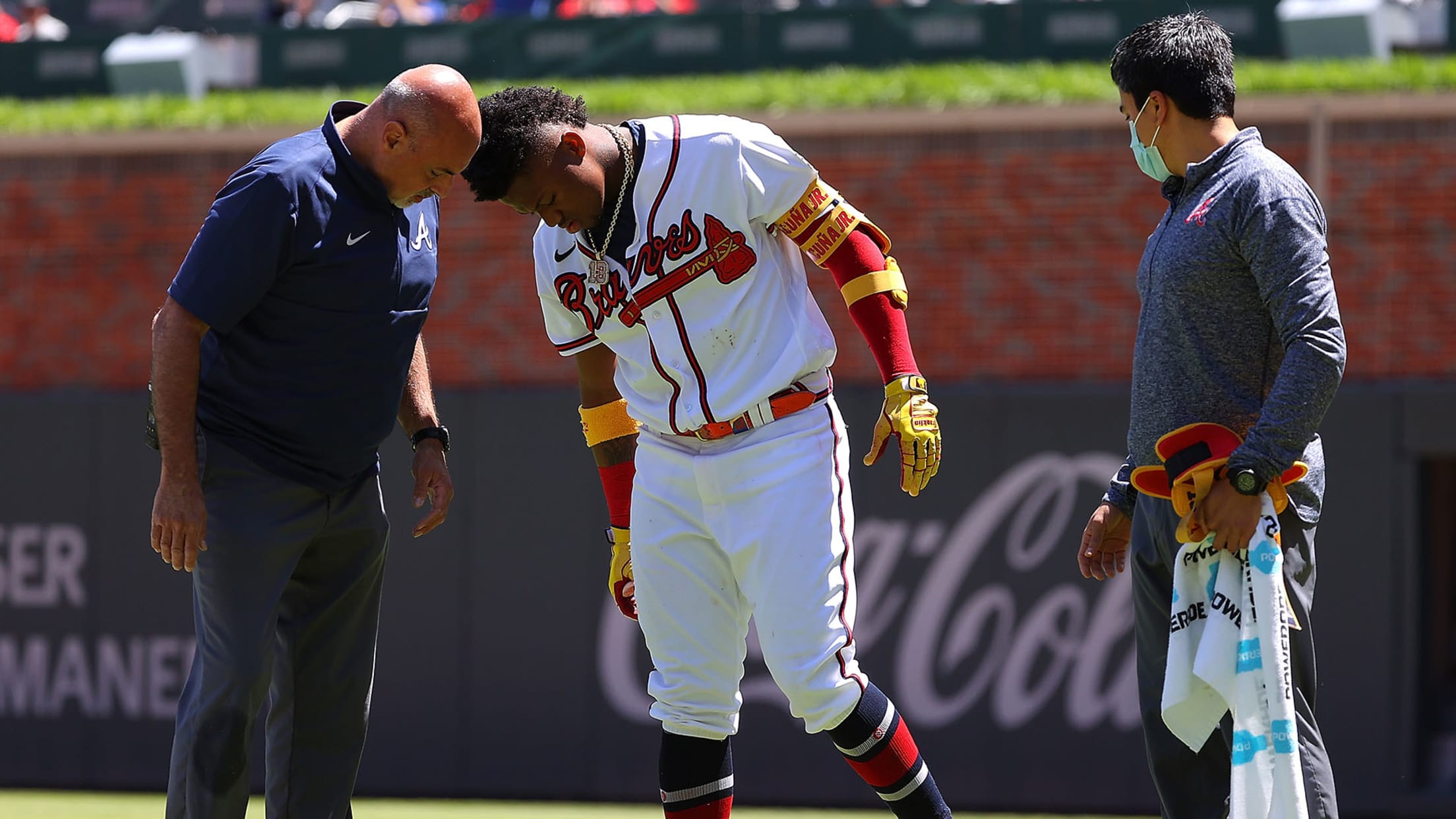 Ronald Acuña Jr.'s left ankle was too sore for him to make an immediate return to the Braves' lineup on Friday night. But there's still a chance the young superstar will be back in right field for Saturday night's game against the Brewers. "The training staff said they'll treat him
X-rays negative on Acuña (ankle) after loss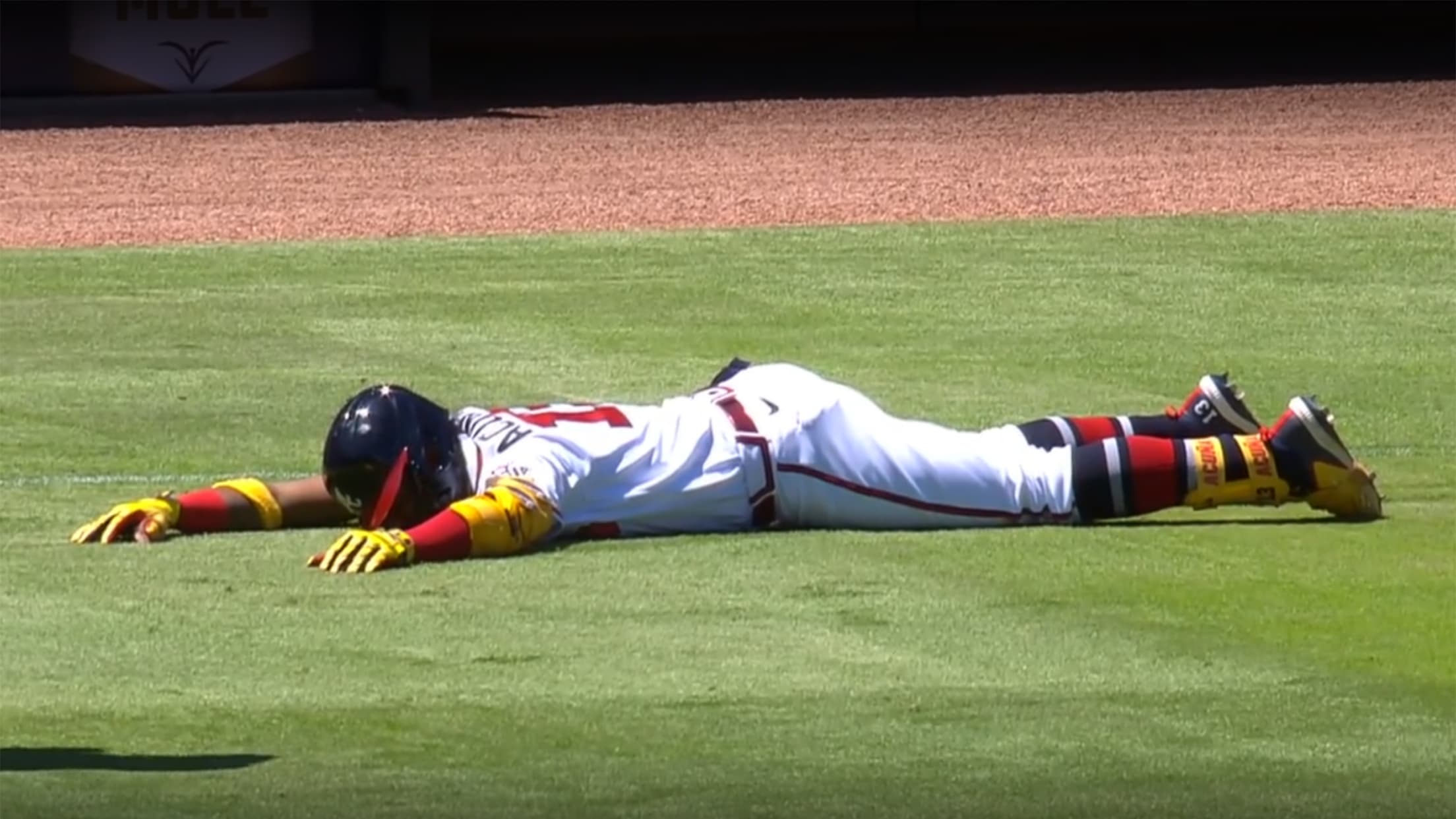 ATLANTA -- Charlie Morton stumbled through another rough patch and Will Smith added to the bullpen's woes by producing an ugly ninth inning. But the Braves could at least take solace in the fact Ronald Acuña Jr. seems to be just fine. Morton might eventually find a groove and the
Pache (hamstring) headed back to injured list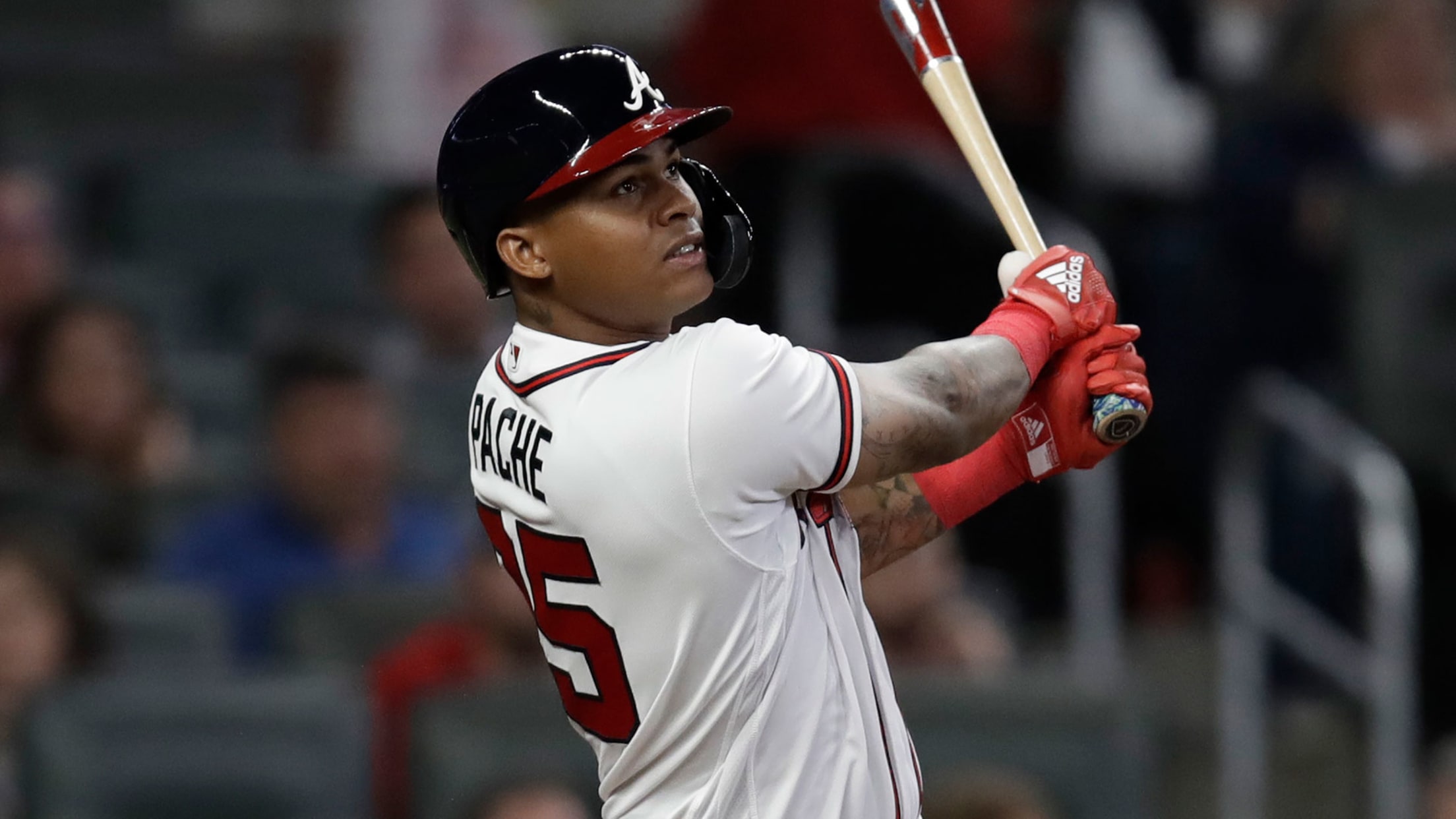 ATLANTA -- Braves top prospect Cristian Pache exited Thursday afternoon's 8-4 loss to the Blue Jays at Truist Park with right hamstring tightness. He was placed on the injured list following the game. Pache exited after grounding out in the second inning. He didn't show any obvious signs of discomfort
Soroka (Achilles) needs exploratory surgery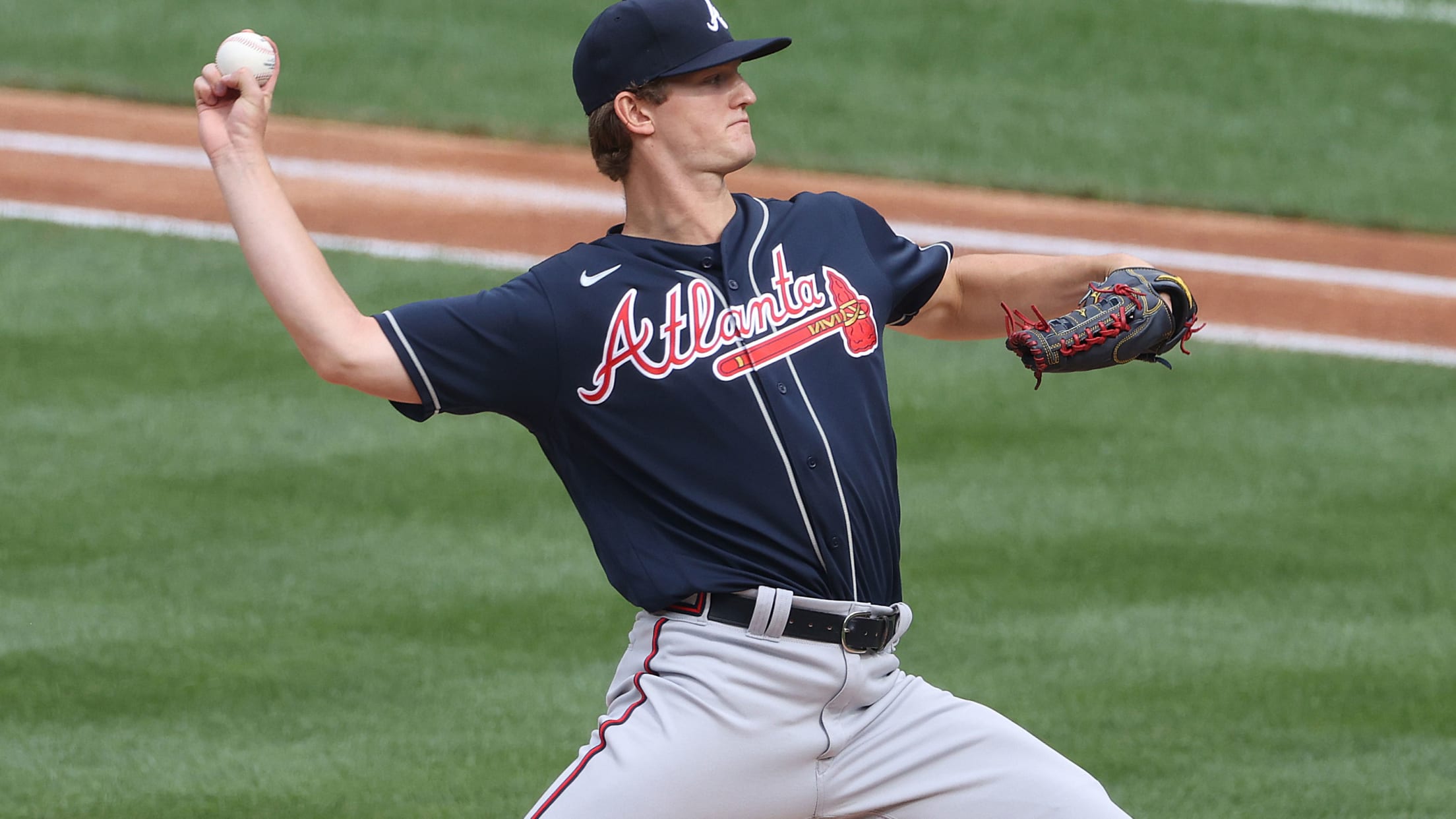 ATLANTA -- Instead of accelerating his efforts to rejoin the Braves rotation, Mike Soroka will undergo exploratory surgery on his right Achilles tendon next week. This stands as yet another significant setback for Soroka, who tore his right Achilles tendon while making his third start of the season last year.
Acuña day to day after HBP on left hand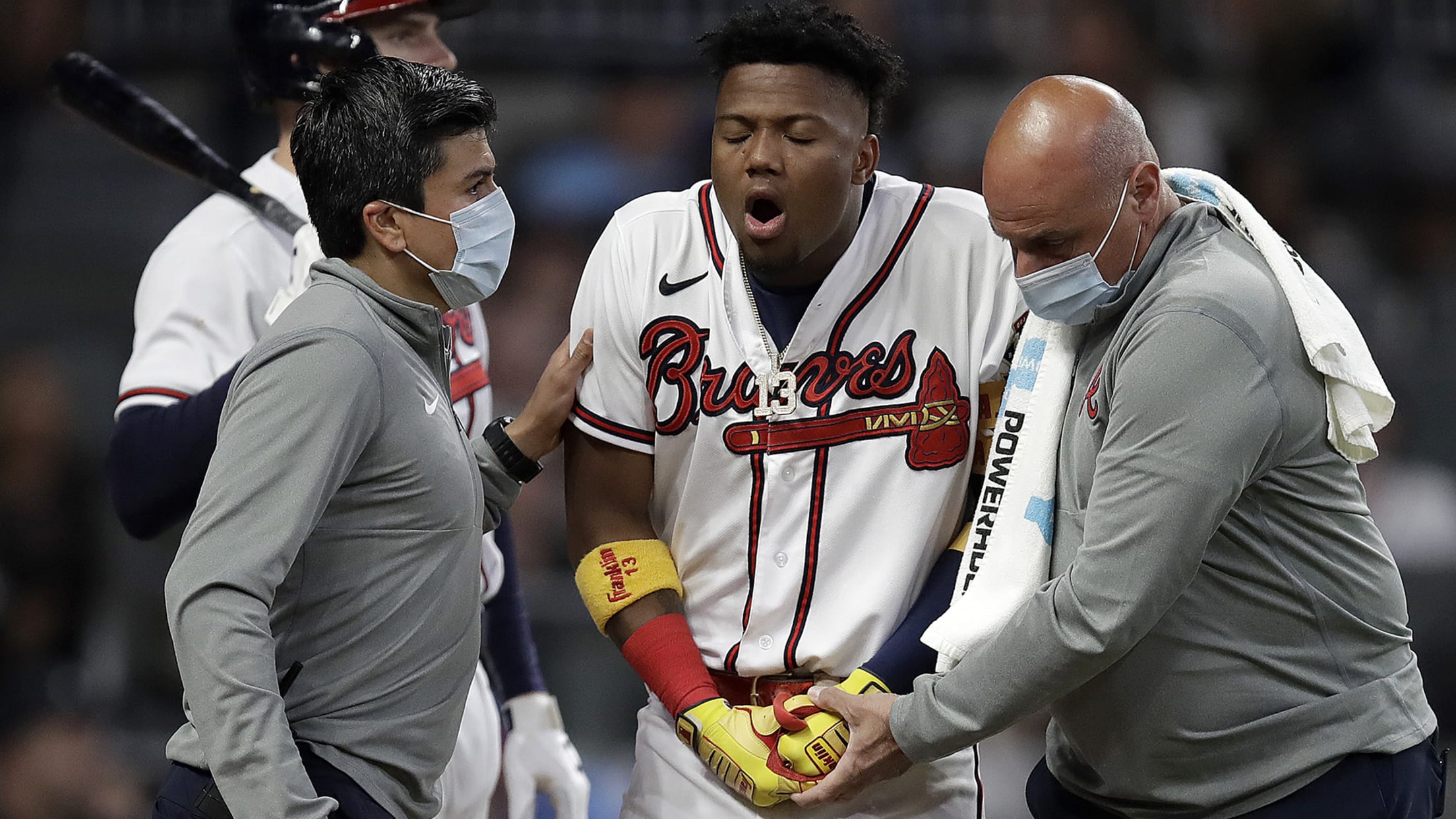 ATLANTA -- Braves manager Brian Snitker created some relief when he indicated Ronald Acuña Jr. might be available to return to the lineup for Sunday night's game against the Phillies. This didn't look like a possibility when Acuña exited Saturday night's 8-7, 12-inning win writhing in pain. The Braves' outfielder
Fried on returning: 'I'm feeling great'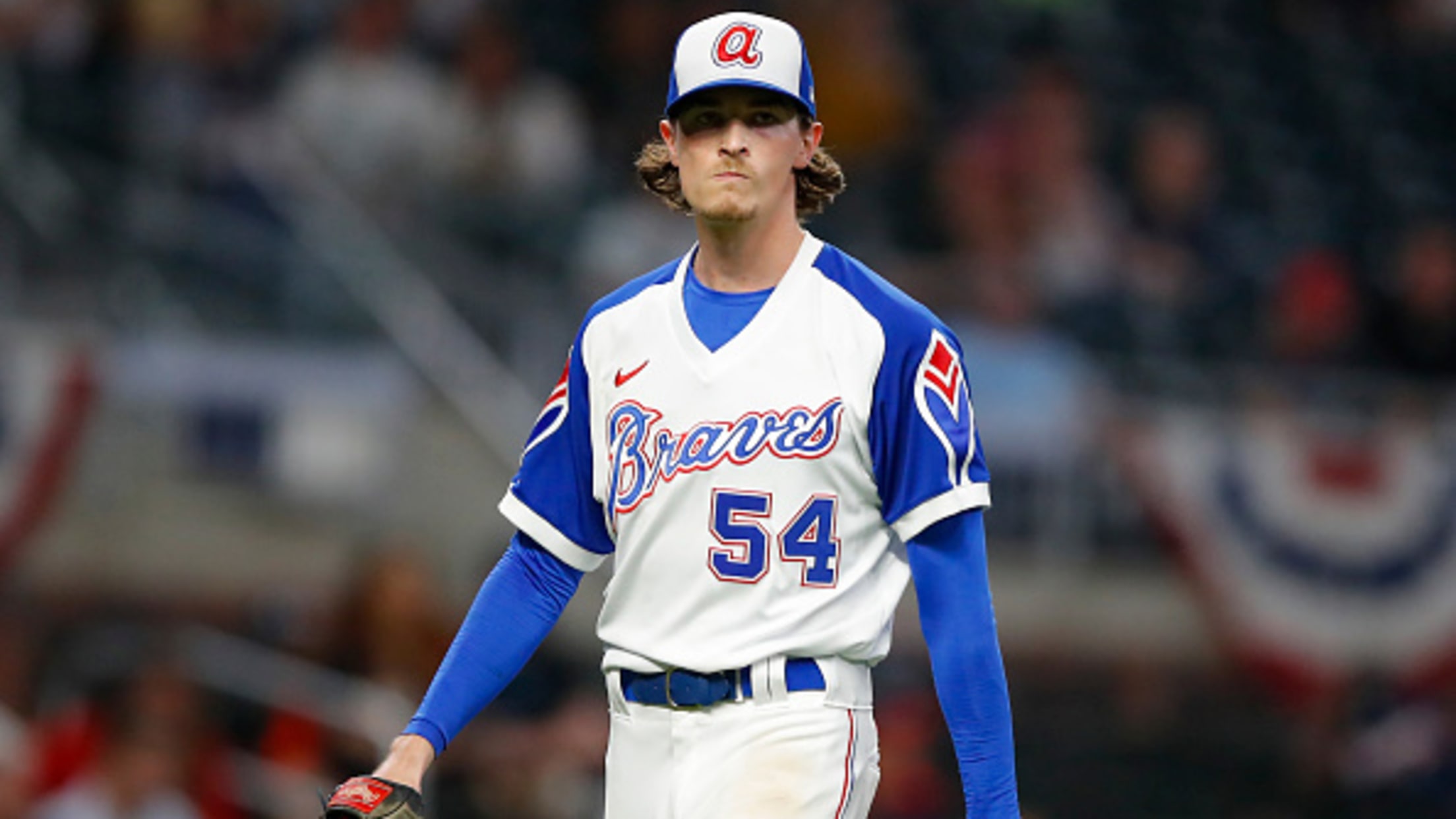 After spending three weeks on the injured list, Max Fried will make his return to the mound on Wednesday against the Nationals. Fried threw live batting practice last week, and says he is back to his normal five-day routine. The Braves lefty has also been baserunning and taking time to
d'Arnaud (left thumb) placed on 60-day IL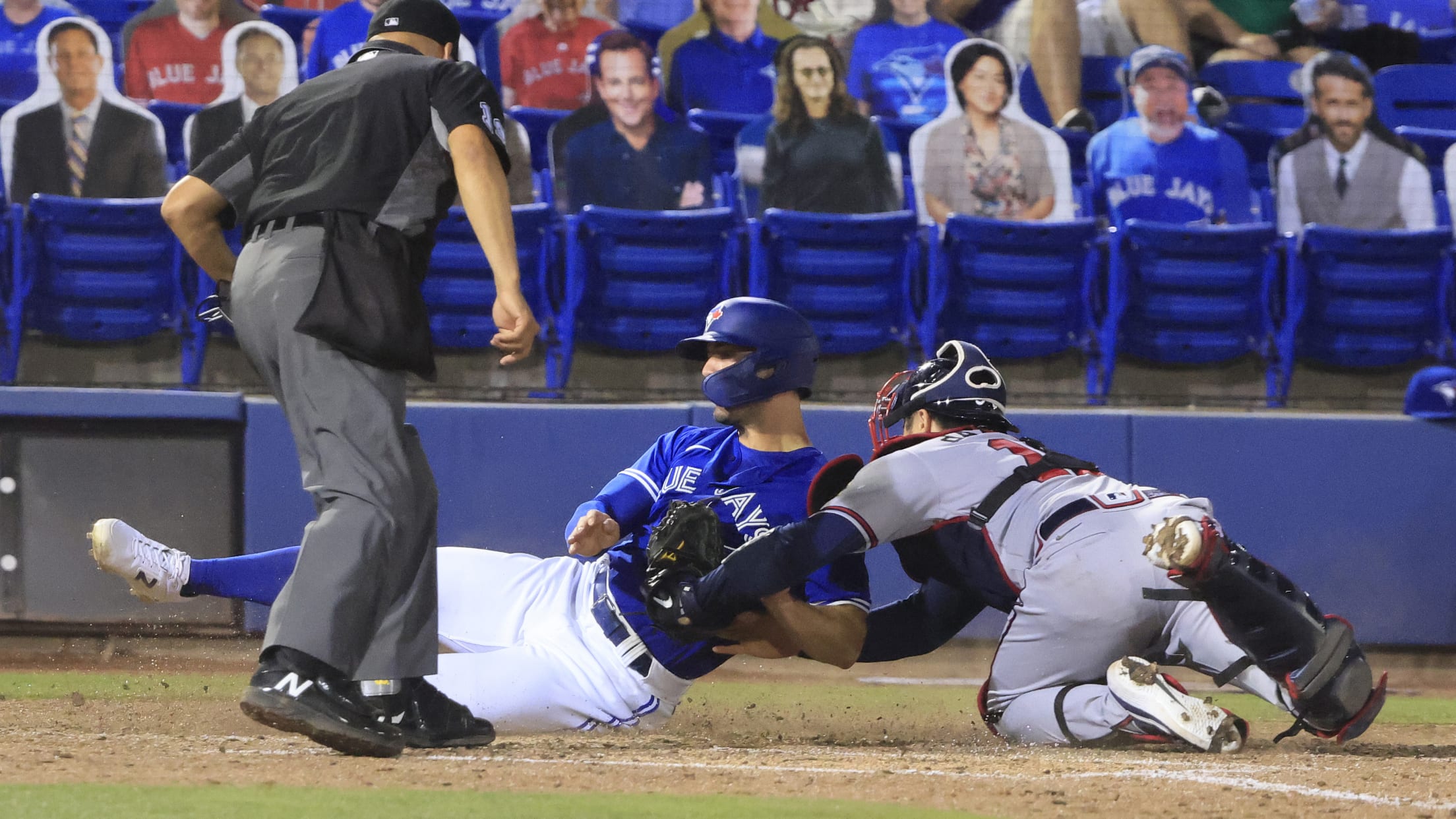 Atlanta's injury woes continued in Saturday's 6-5 loss in extra innings to the Blue Jays at TD Ballpark. Catcher Travis d'Arnaud exited the game with a left thumb injury sustained in the sixth inning, and he was placed on the 60-day injured list on Sunday morning. d'Arnaud tore the ligament
Pache recalled; Heredia placed on 10-day IL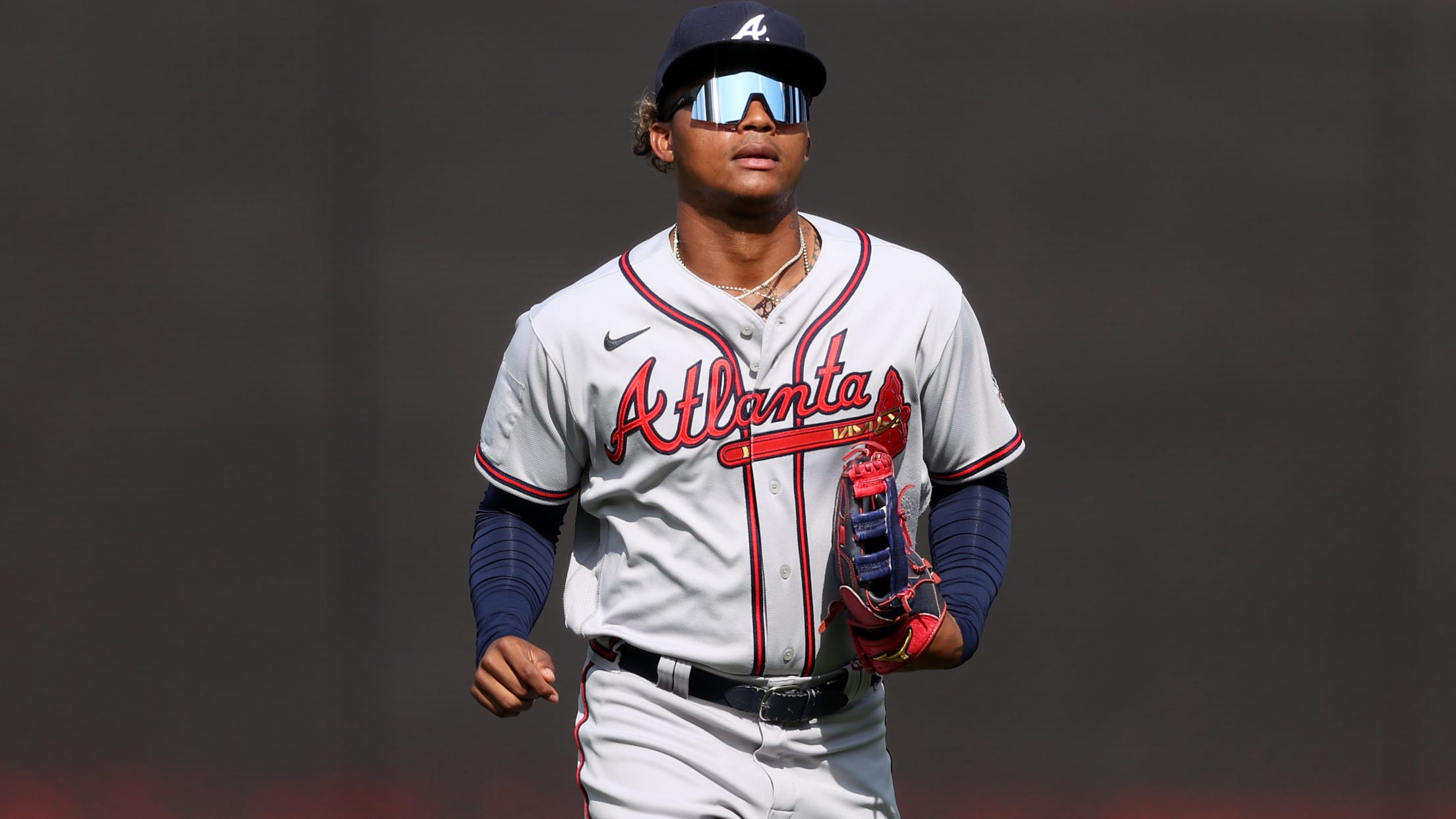 Ahead of Saturday's game against the Blue Jays in Dunedin, Fla., the Braves recalled center fielder Cristian Pache and placed Guillermo Heredia on the 10-day injured list due to right hamstring inflammation. Pache, Atlanta's top prospect, sustained a strained left groin in a game against the Marlins on April 13.
Fried, Newcomb nearing returns for Braves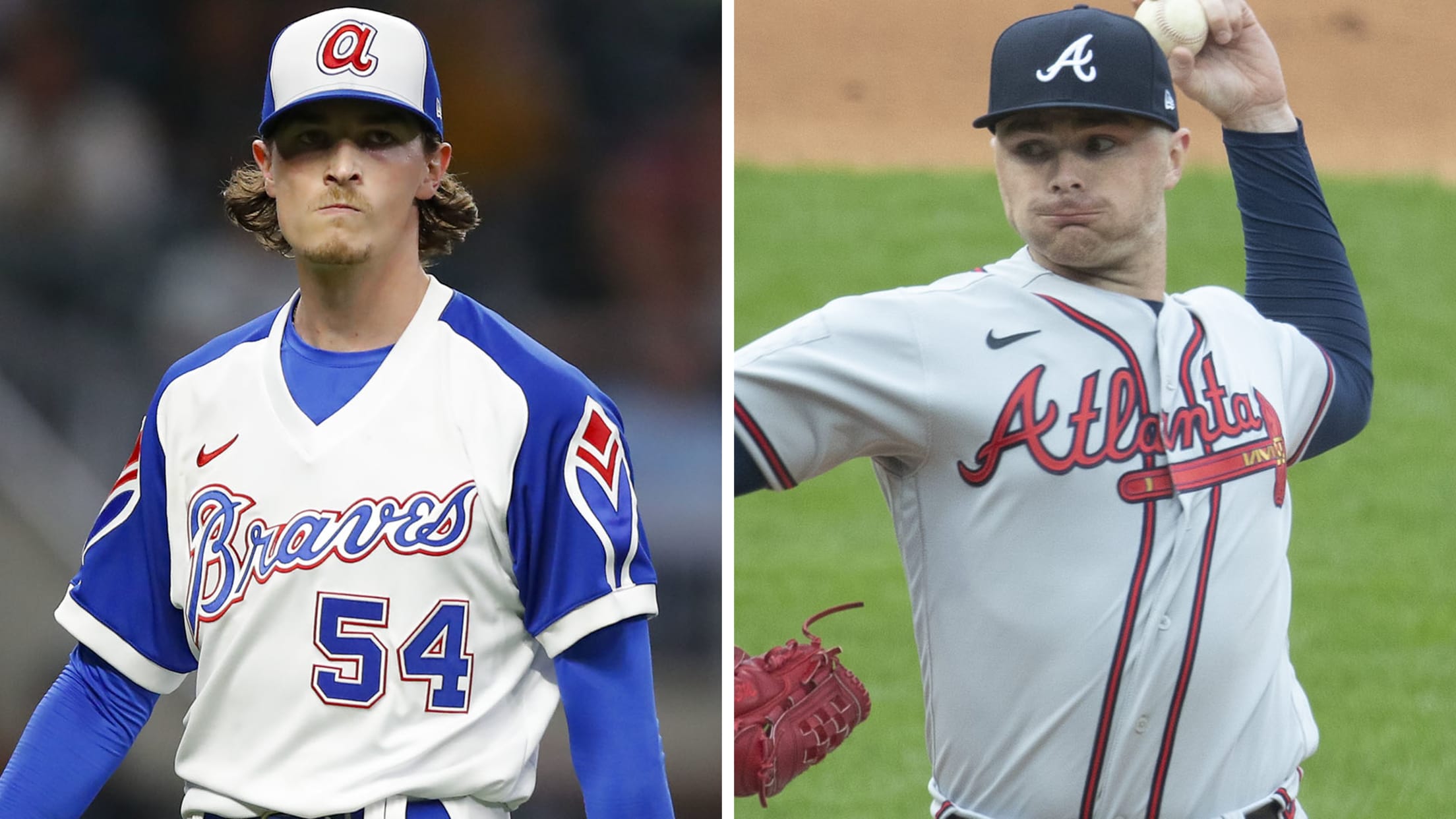 ATLANTA -- As Max Fried threw batting practice in pain-free fashion on Thursday afternoon, the left-hander provided every indication he'll be ready to rejoin the Braves' rotation during next week's series against the Nationals. "We'll see how he is coming in [Friday]," manager Brian Snitker said. "But I thought he
Fried's rehab points in 'really good direction'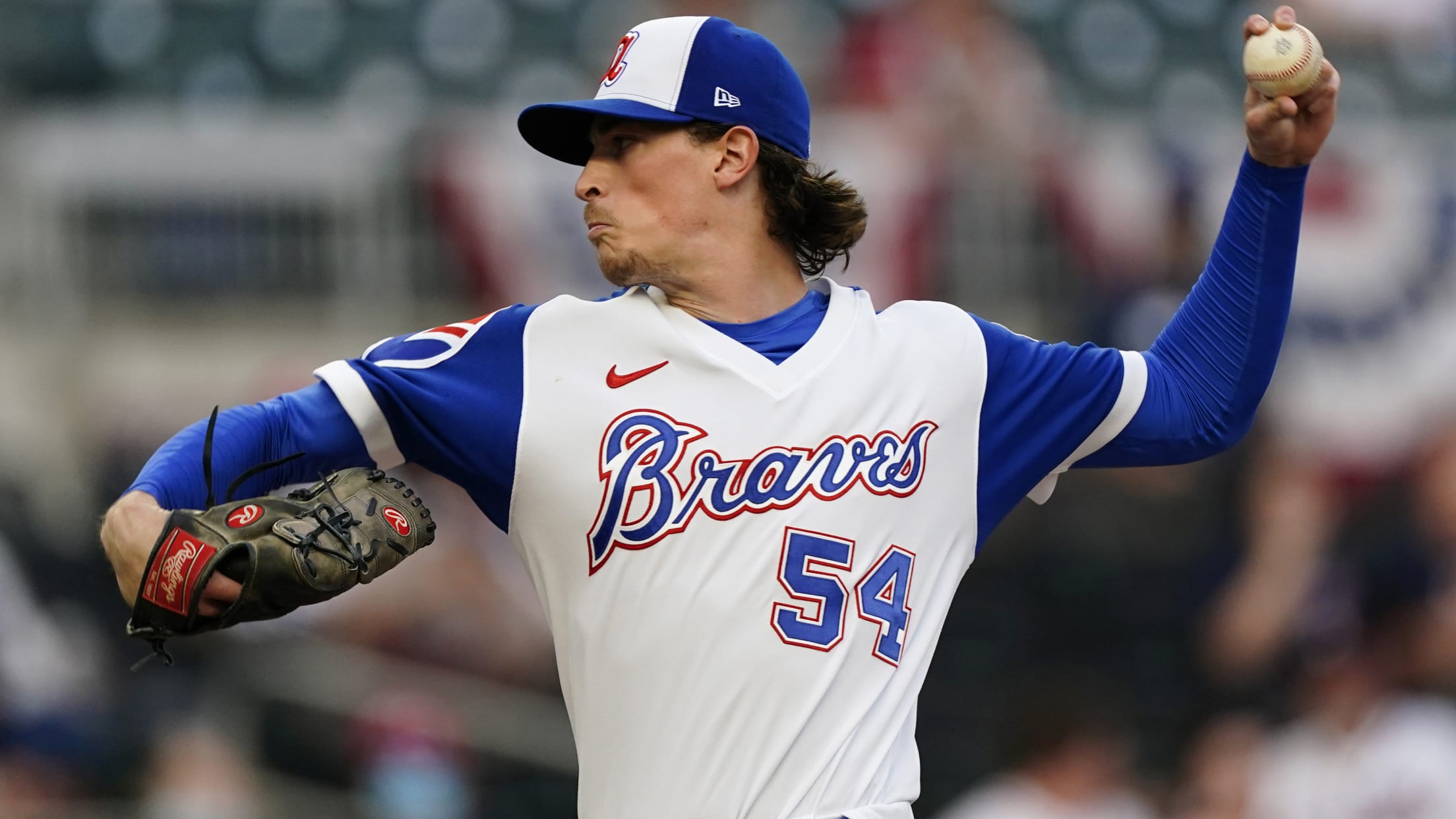 ATLANTA -- Max Fried took another step toward rejoining the Braves' rotation on Monday afternoon, when he threw a pain-free side session and completed some fielding drills at Truist Park. "It's just a matter of getting Max to check the boxes [to] build himself back, because everything is pointing in
Notes: Acuña update; Smyly ready to return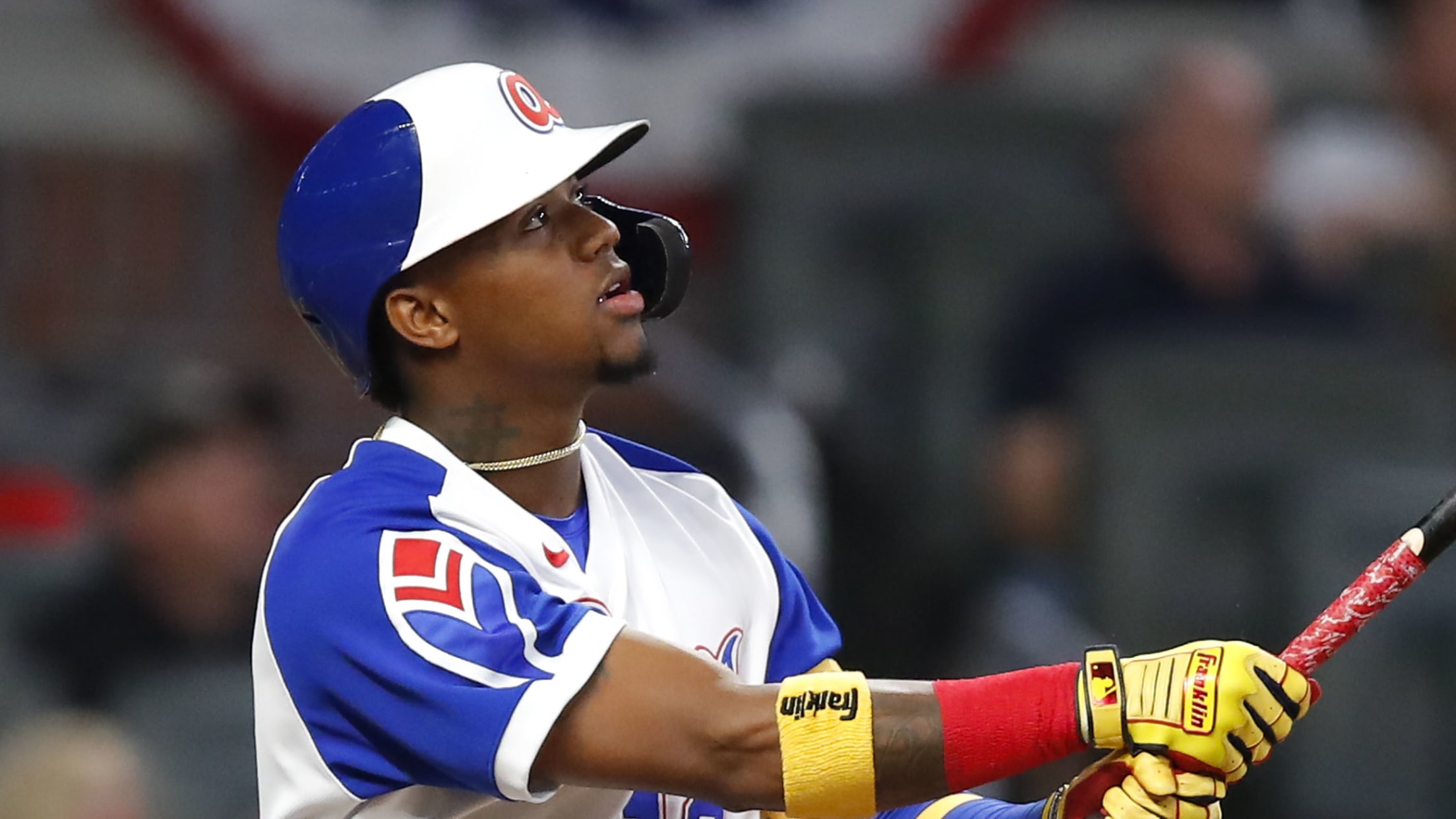 As Braves manager Brian Snitker spoke to reporters on Wednesday afternoon, he indicated there is at least a chance Ronald Acuña Jr. will return to the lineup for Friday night's game against the D-backs at Truist Park. "He's better today than he was yesterday," Snitker said. "They'll treat him up
Acuña (abdominal strain) avoids injured list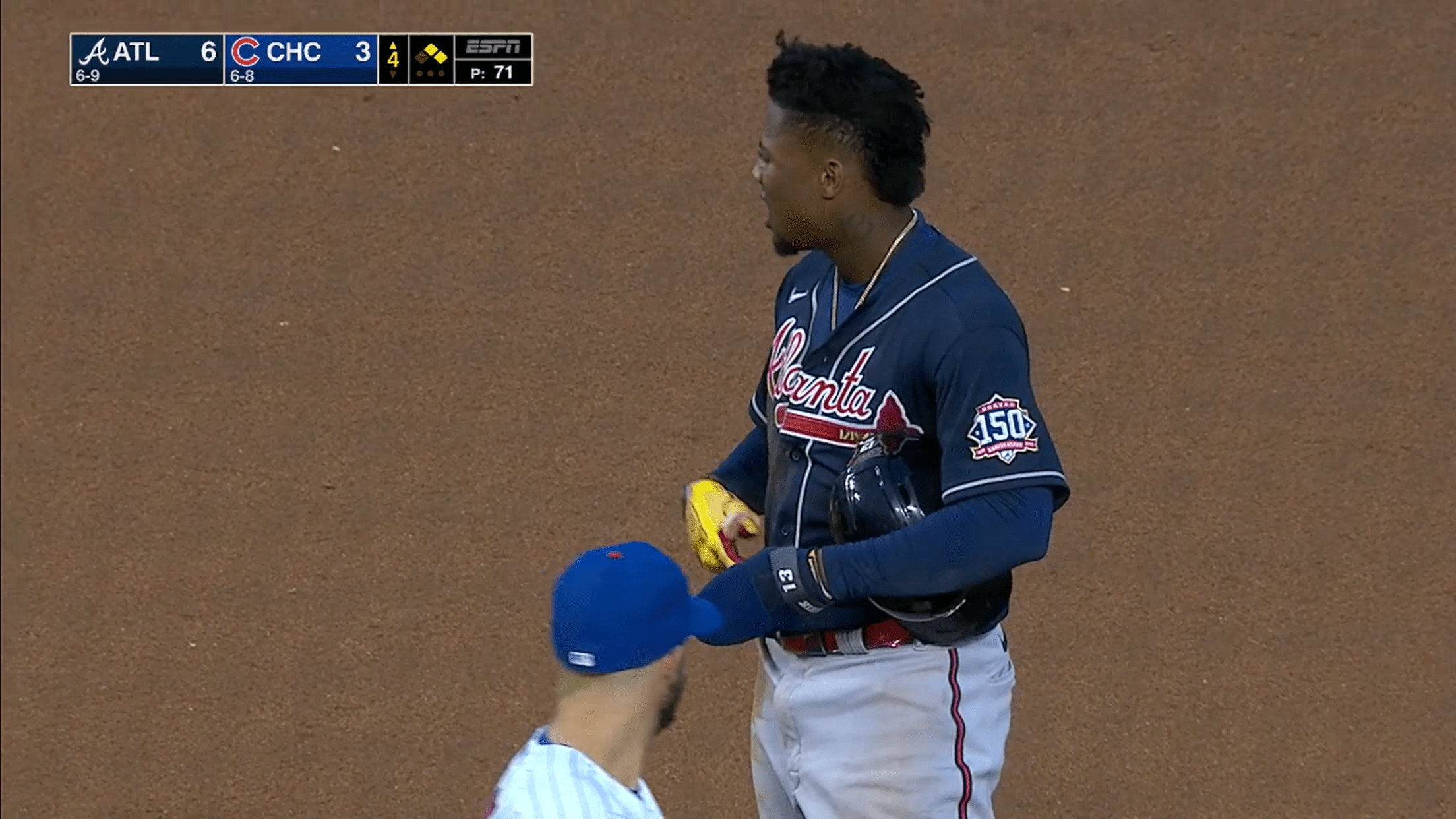 Ronald Acuña Jr. received good news on Monday, when he learned he will not be placed on the injured list. The Braves announced that an MRI performed in New York showed Acuña's abdominal strain is mild. The superstar outfielder is listed as day to day.
Injury updates: Albies, Fried, Martin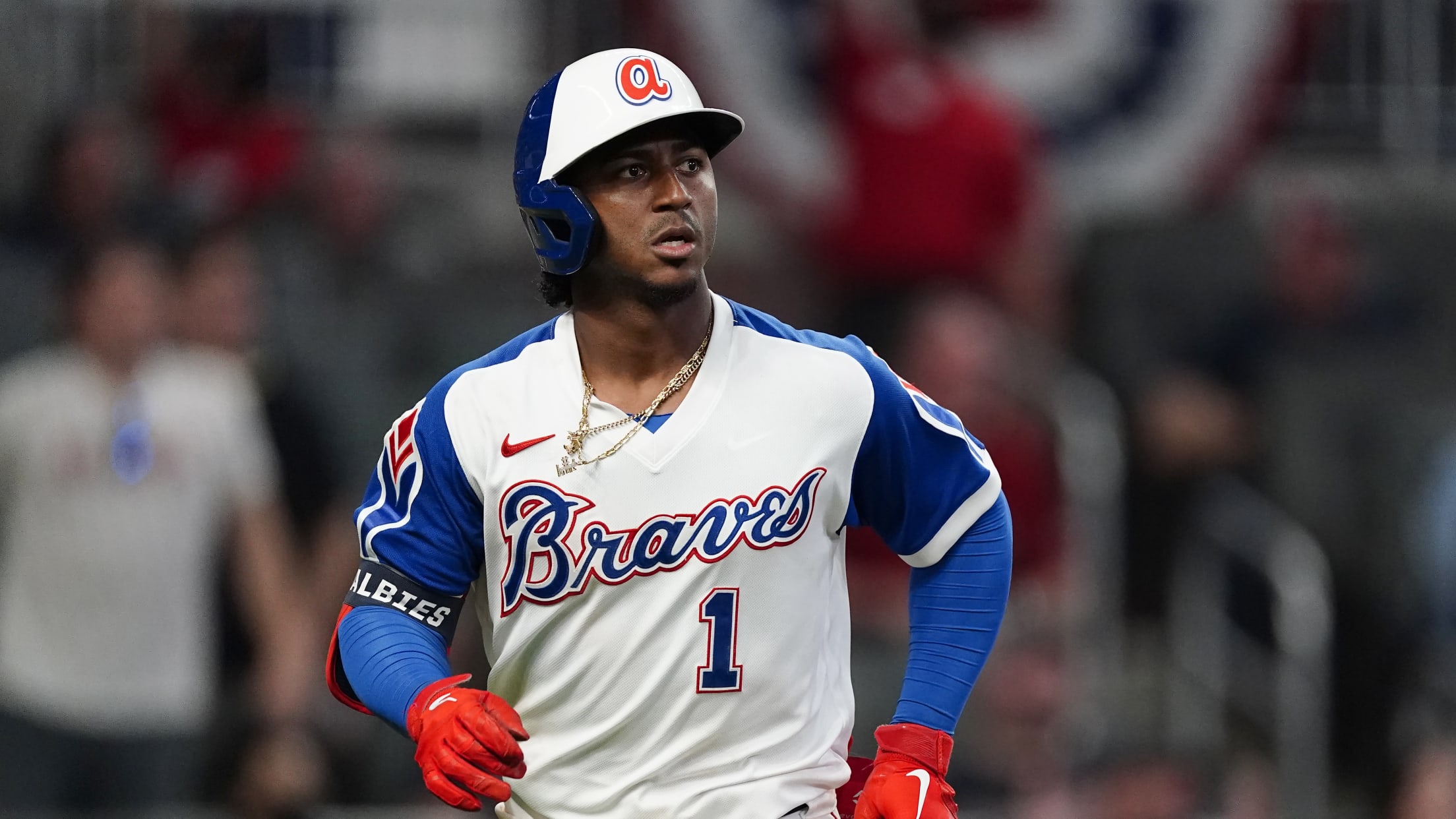 Ozzie Albies wasn't ready to return to the Braves' lineup for Sunday night's game against the Cubs in Chicago. But the second baseman hopes to be ready for Tuesday night's series opener at Yankee Stadium. "He's getting better," Braves manager Brian Snitker said. "With today and the [off-day] tomorrow, I'm
Inciarte (hamstring), Newcomb placed on IL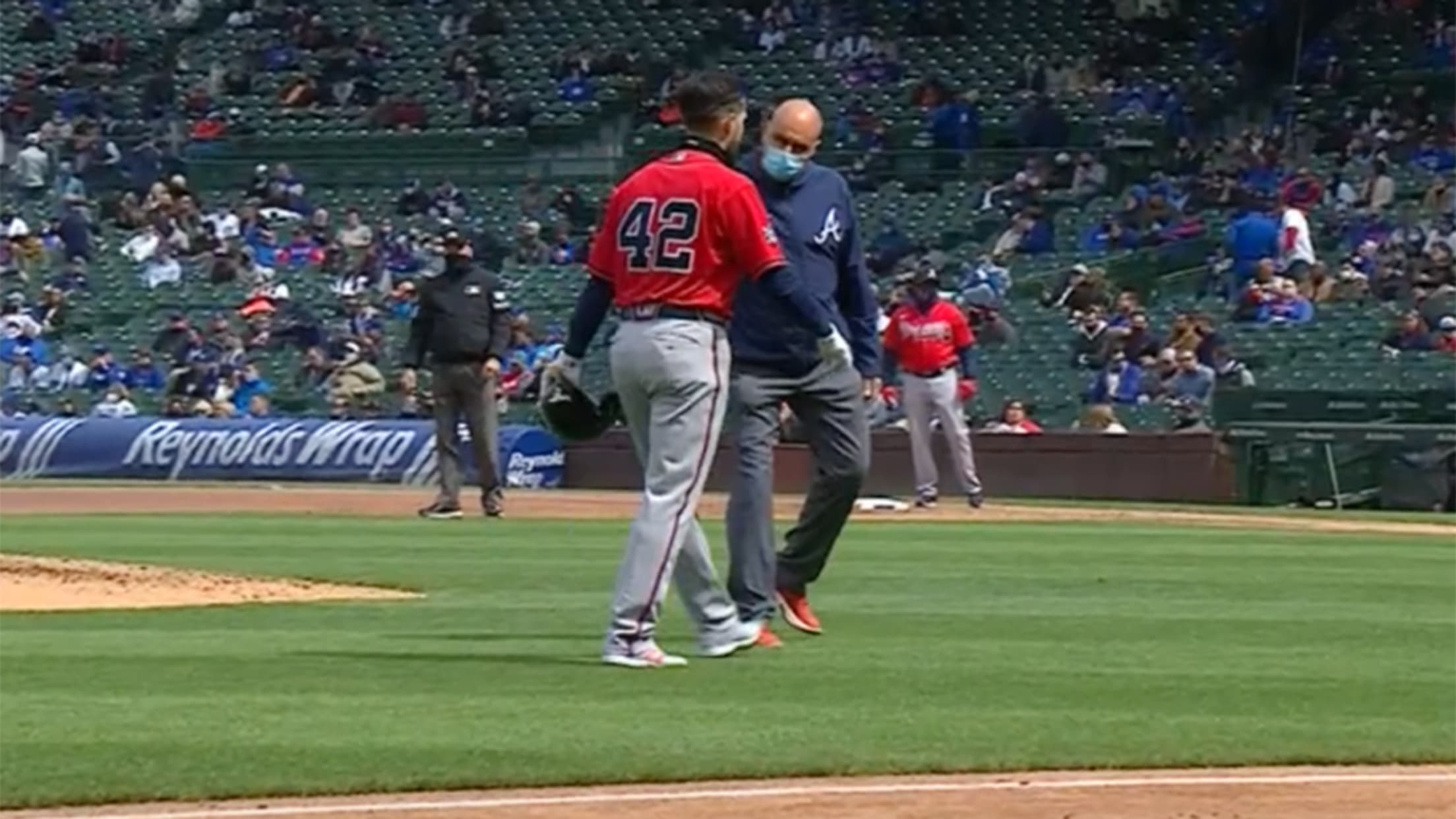 The injury bug keeps biting the Braves. Already this past week, Atlanta has placed left-handers Drew Smyly and Max Fried and outfielder Cristian Pache on the injured list, and a day after a 5-2 win over the Cubs, outfielder Ender Inciarte (left hamstring) and Sean Newcomb were placed on the
Braves put Smyly on IL, recall Wright for start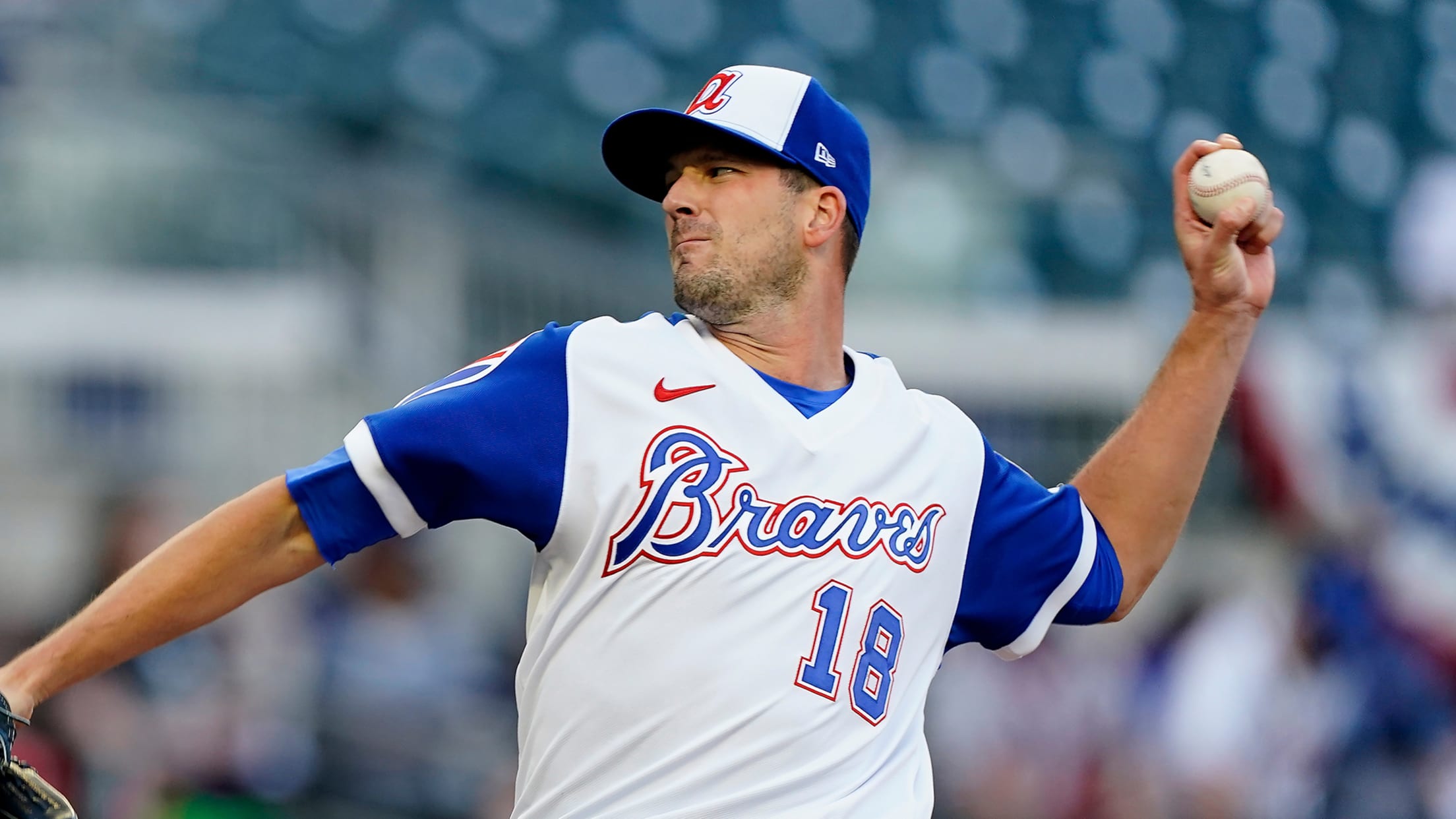 Drew Smyly, who had been scheduled to take the mound for Atlanta on Friday afternoon against the Cubs, was instead placed on the 10-day injured list with left forearm inflammation. In light of Smyly's injury, the Braves recalled Kyle Wright and Johan Camargo from the alternate training site. Wright got
Inciarte (hamstring), Albies (calf) exit game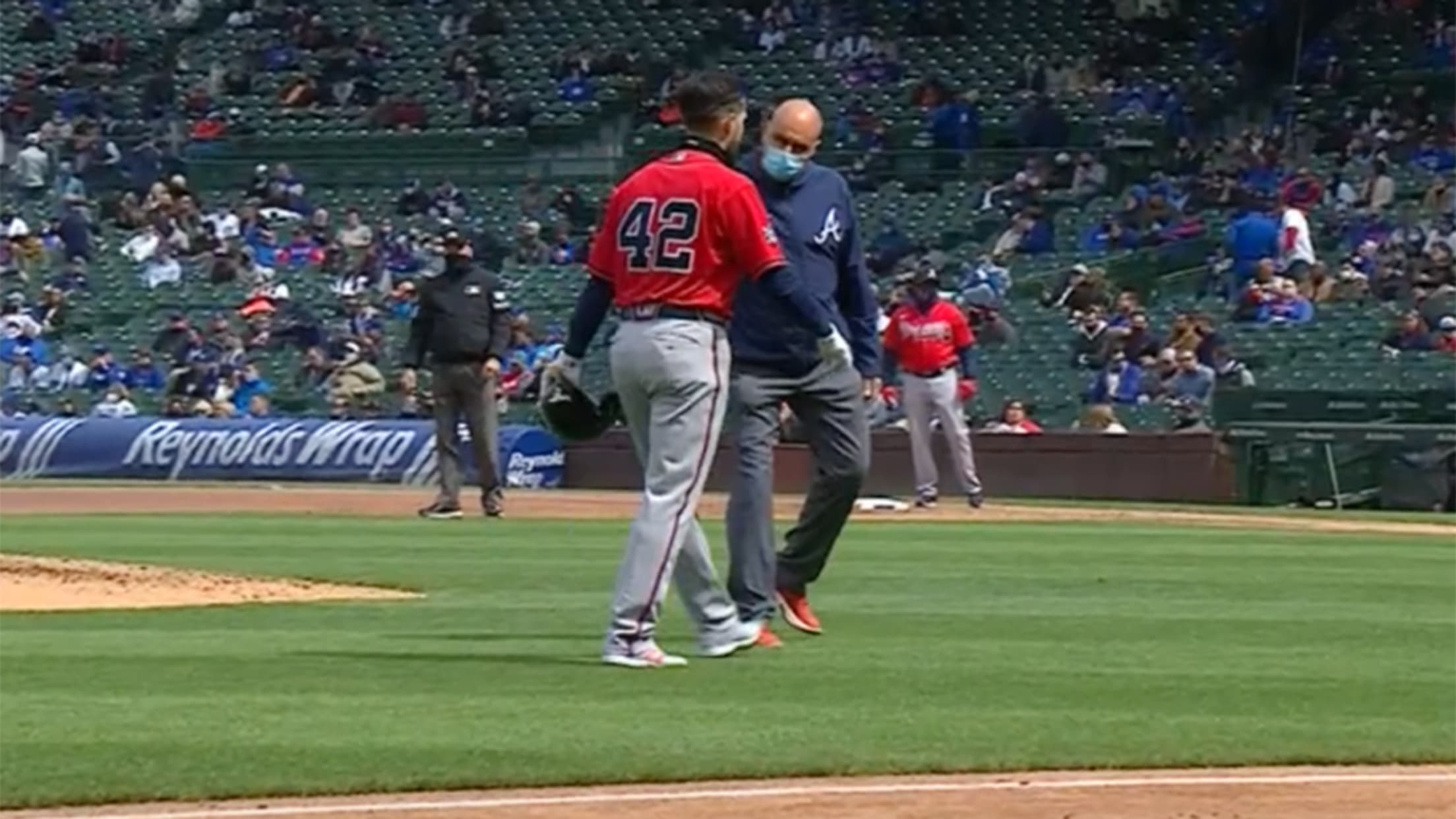 The injury bug keeps biting the Braves. Already this week Atlanta has placed left-handers Drew Smyly and Max Fried, and outfielder Cristian Pache, on the injured list, and in Friday's 5-2 win over the Cubs, outfielder Ender Inciarte had to exit the game in the fourth inning after injuring his
Fried, Pache placed on injured list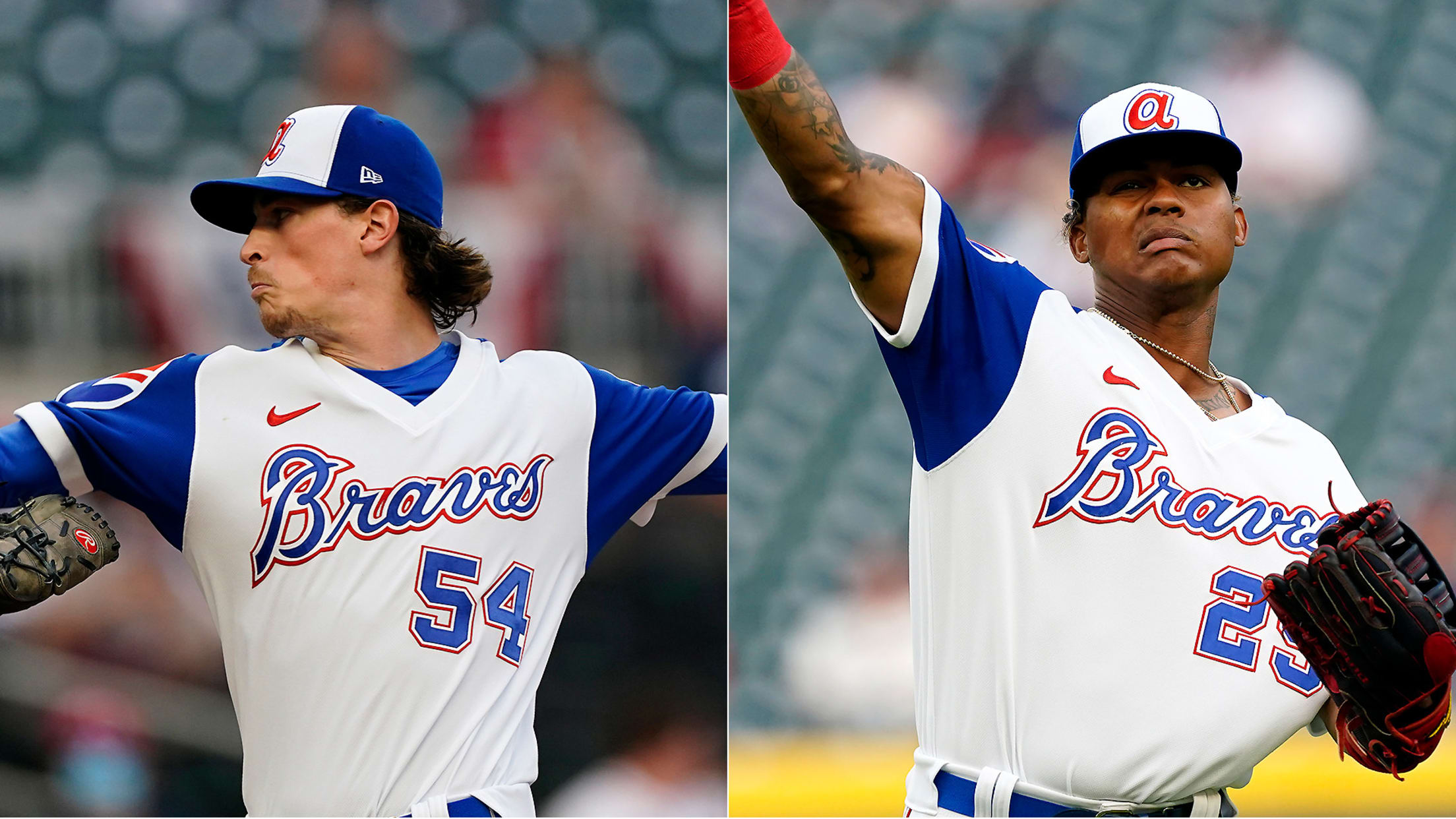 ATLANTA -- Max Fried will spend at least the next week recovering from a right hamstring strain suffered during an ill-fated unexpected trip around the bases as the Braves placed the left-hander on the 10-day injured list. Atlanta also went ahead with its plan to put Cristian Pache on the