Walker (groin) expects to be ready for opener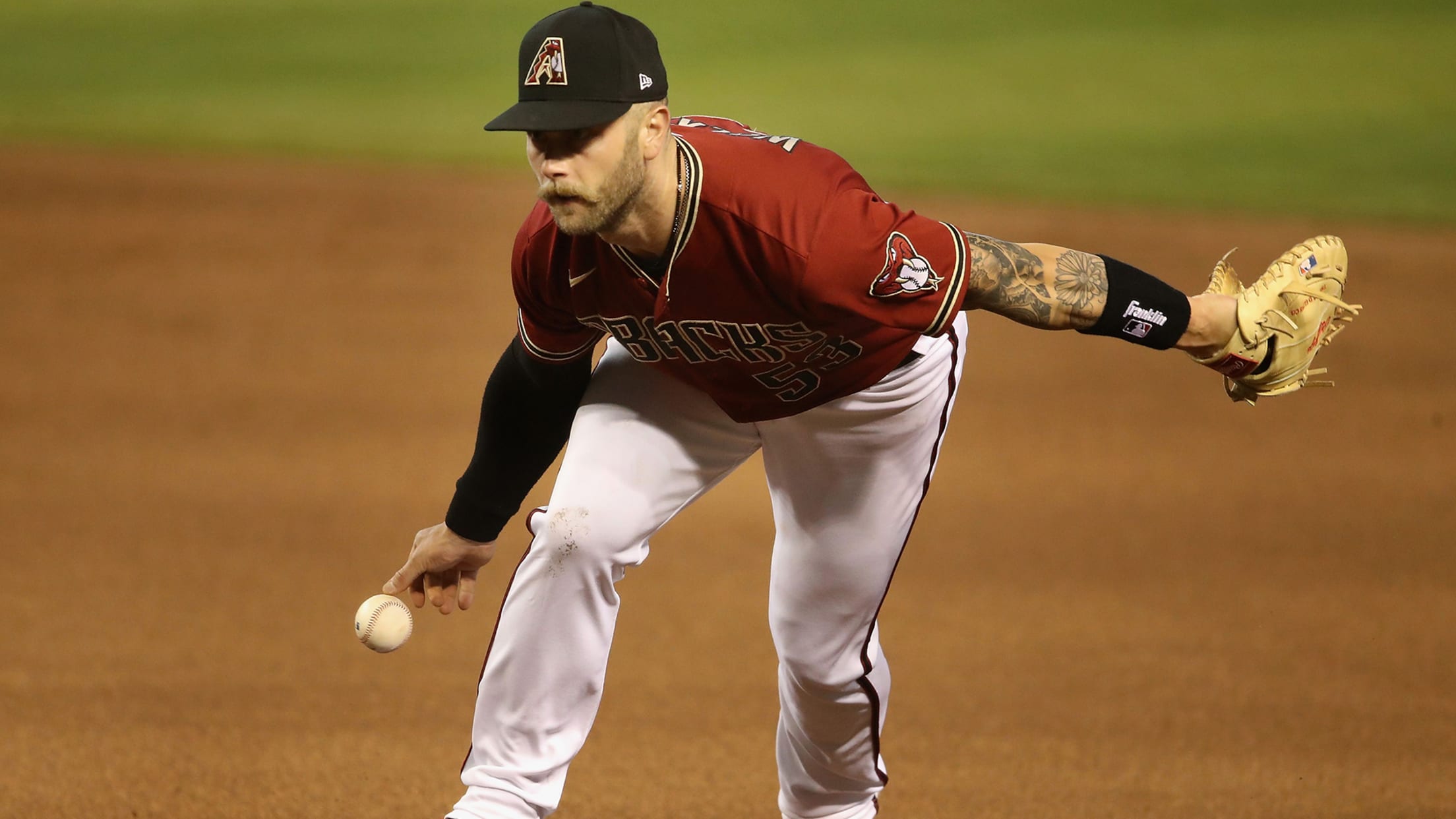 Christian Walker said he is confident that he'll be ready for the D-backs' July 24 season opener against the Padres despite suffering a strained right groin during Sunday's intrasquad game. The injury occurred when he fully extended while diving to catch a Carson Kelly line drive. "Felt like some hip
Christian Walker said he is confident that he'll be ready for the D-backs' July 24 season opener against the Padres despite suffering a strained right groin during Sunday's intrasquad game.
The injury occurred when he fully extended while diving to catch a Carson Kelly line drive.
"Felt like some hip tightness initially and then over the course of the next few innings the pain got a little worse, so I felt like it was the right move to come out of a scrimmage and not force anything," Walker said.
Walker went for an MRI on Monday and it showed a Grade 1 (the least severe) strain in his right groin.
"I heard it's not a common injury in baseball, but NFL guys when they see it, they're usually back on the field the following Sunday," Walker said. "[I'm] optimistic [because] over the last two or three days it's gotten noticeably less sore, so trending in the right direction and feeling pretty good about it."
Walker is penciled in as the team's starting first baseman after a breakout rookie season in 2019 during which he not only slashed .259/.348/.476 but also played outstanding defense, finishing as a finalist for an NL Gold Glove Award.
The fact that the NL will be using a designated hitter this year makes it even more likely that Walker might be ready for Opening Day as the team could use him in that spot if he's not ready to play first.
Walker, though, doesn't think that will be an issue.
"To be honest, I plan on being ready to play first base or DH or come off the bench, however the team needs me Opening Day," Walker said. "I plan on being ready for it."
Calhoun OK
Outfielder Kole Calhoun said his left arm is fine one day after being hit by a Merrill Kelly pitch during Monday's intrasquad game.
Calhoun elected not to take first base after being hit and instead stayed in the box. After missing the first week of Summer Camp due to a positive COVID-19 test, he said he has time to make up.
"I really wanted to get the at-bats," he said. "I want to get as many at-bats right now as I can."
Big audience
The D-backs' intrasquad game, which was streamed live on dbacks.com Monday night, received more than 83,000 page views, including 35,000 when the game began at 6 p.m. MST.
The television team of Steve Berthiaume and Bob Brenly called the action.
"We know the numbers," D-backs manager Torey Lovullo said. "We really, really appreciate it. We play for the fans. We appreciate the support."
Wednesday night's intrasquad game will also be streamed on dbacks.com beginning at 6 p.m. MST with the radio team of Greg Schulte and Tom Candiotti handling the broadcast.