How Ruben Rivera helped Yankees get Aaron Judge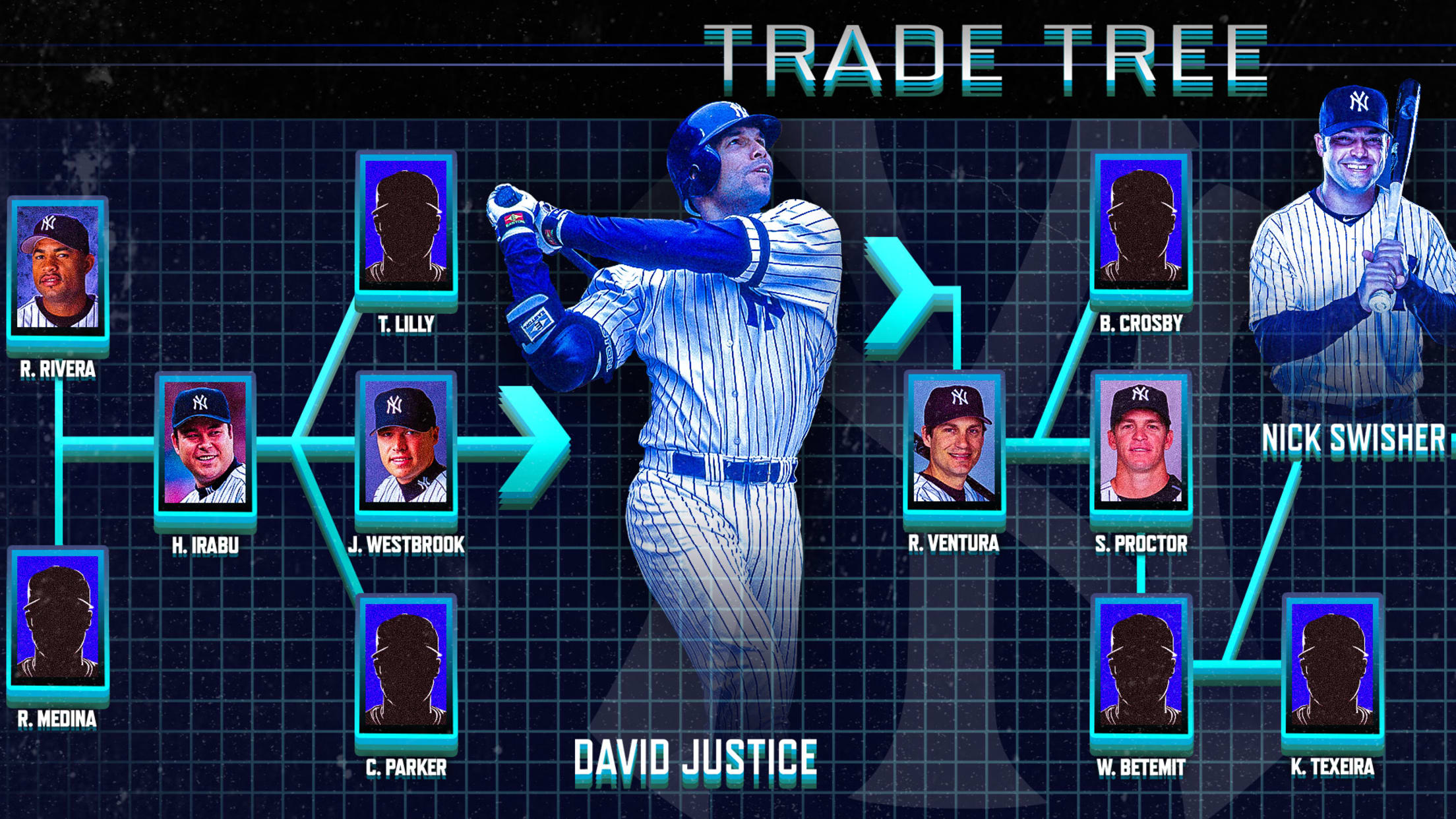 Editor's note: A version of this story originally ran in 2020.
Trade Tree: O'Neill to Casey with Deion in between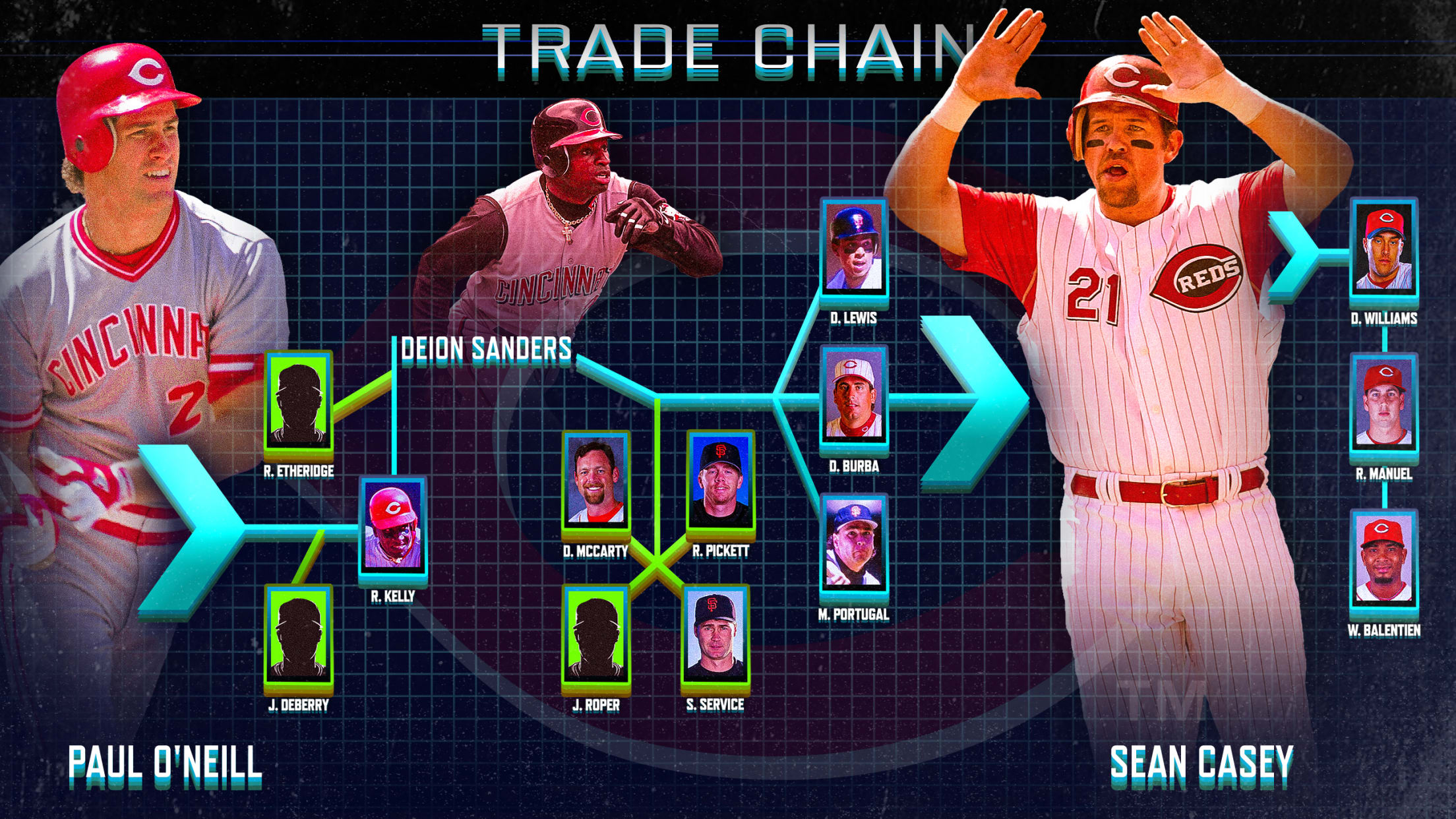 CINCINNATI -- Paul O'Neill, Deion Sanders and Sean Casey have more in common than being popular former Reds stars. First, they all happened to wear the same uniform number -- 21. But there is another more interesting connection. All three players are linked via a lengthy trade tree of transactions
This string of trades brought Sandberg to Cubs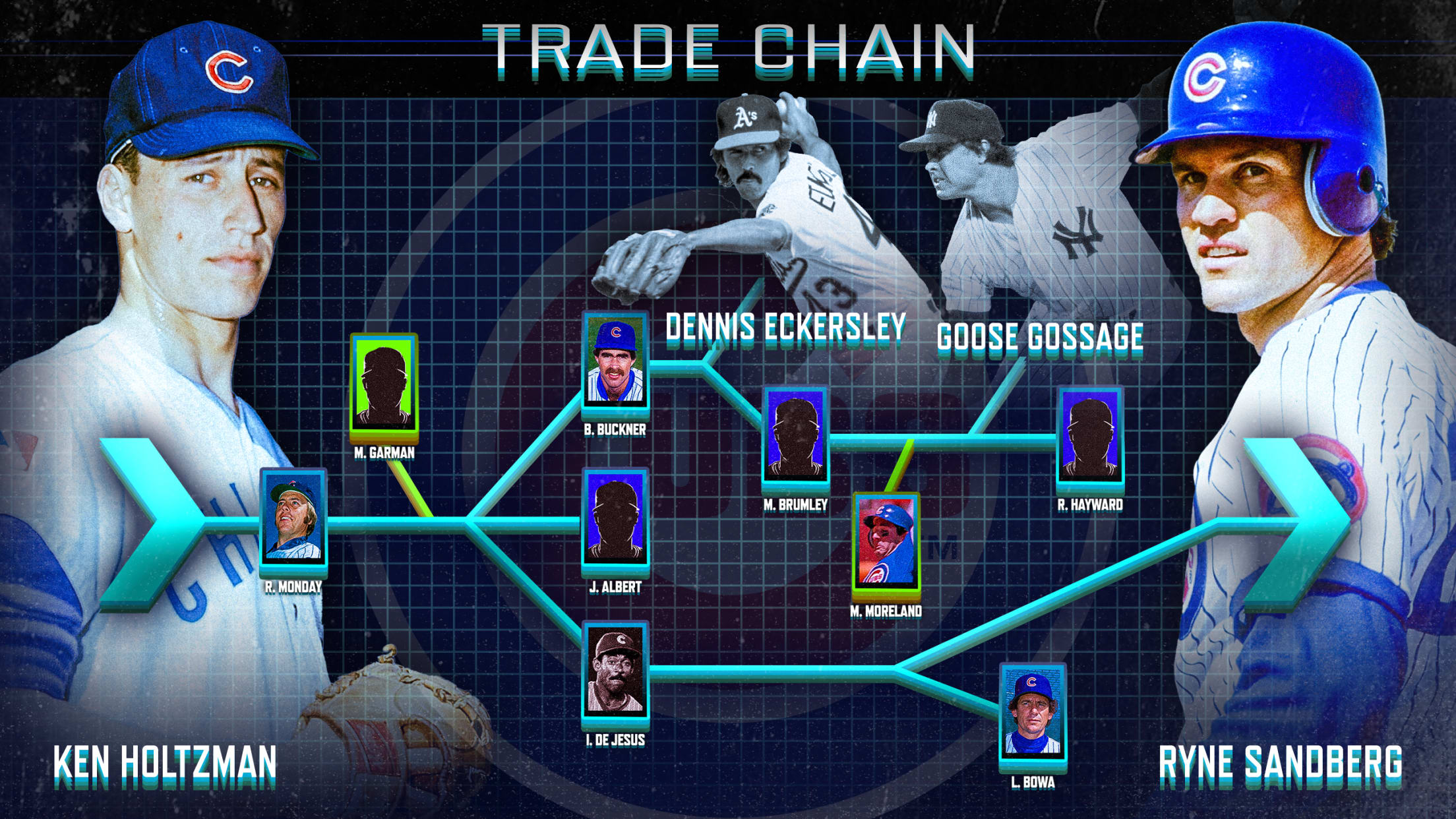 CHICAGO -- There were jokes about the Cubs becoming the Phillies West after Dallas Green left Philadelphia to become Chicago's general manager. Given the number of trades between the teams, plus the coaches and staff who changed clubs, the quips had some merit. But Green was brought on board to
Trades link McCarver, McGee decades apart
Catcher integral in Cards' '60s run; outfielder led dominant '80s teams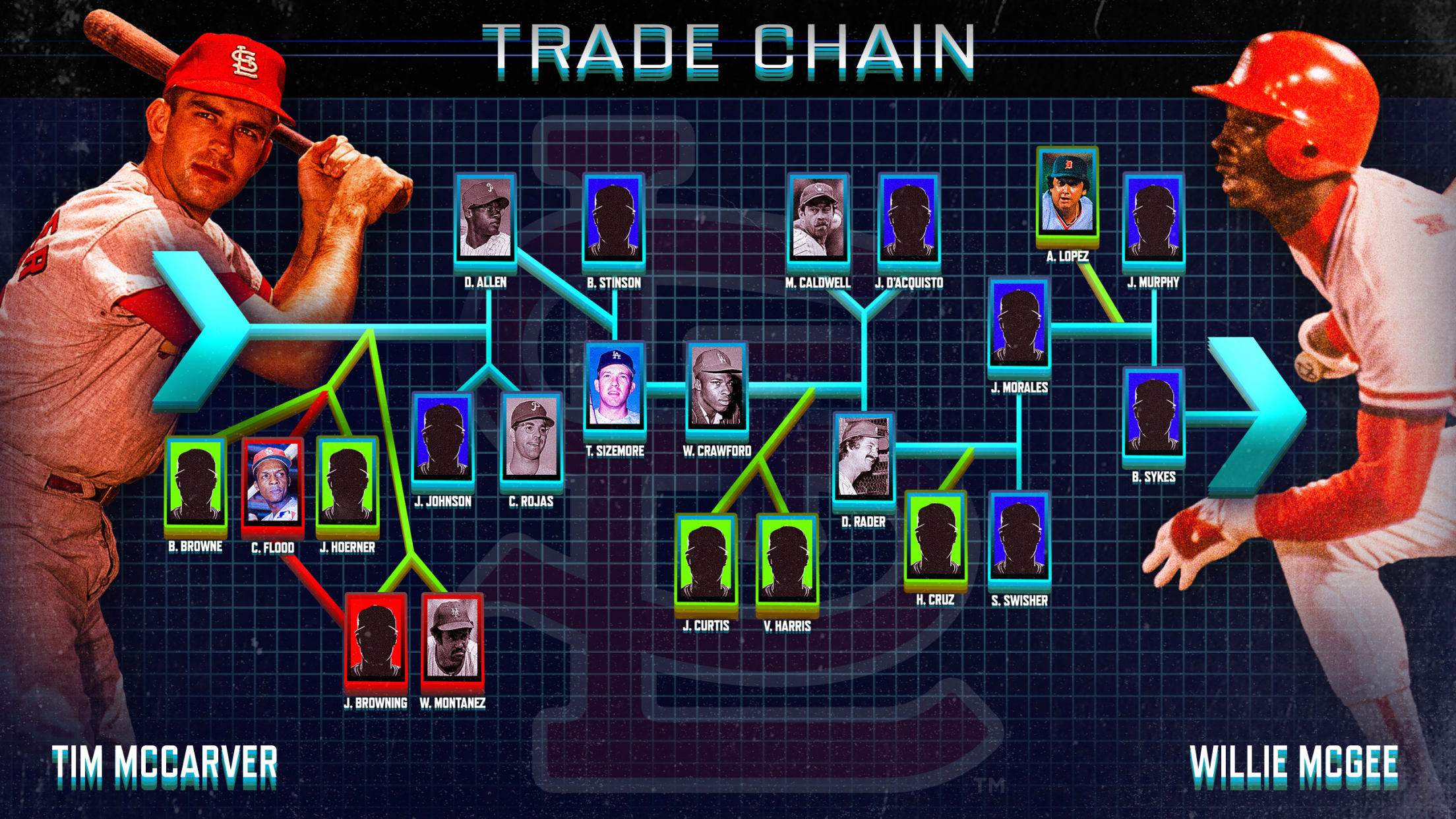 ST. LOUIS -- The Cardinals teams from the 1960s and '80s were some of the most successful teams in franchise history. St. Louis won six National League pennants and three World Series titles ('64, '67 and '82) in those two decades. Those teams are more connected than just their winning
'Moneyball' Draft still paying off for A's
Swisher pick in 2002 laid groundwork for current rotation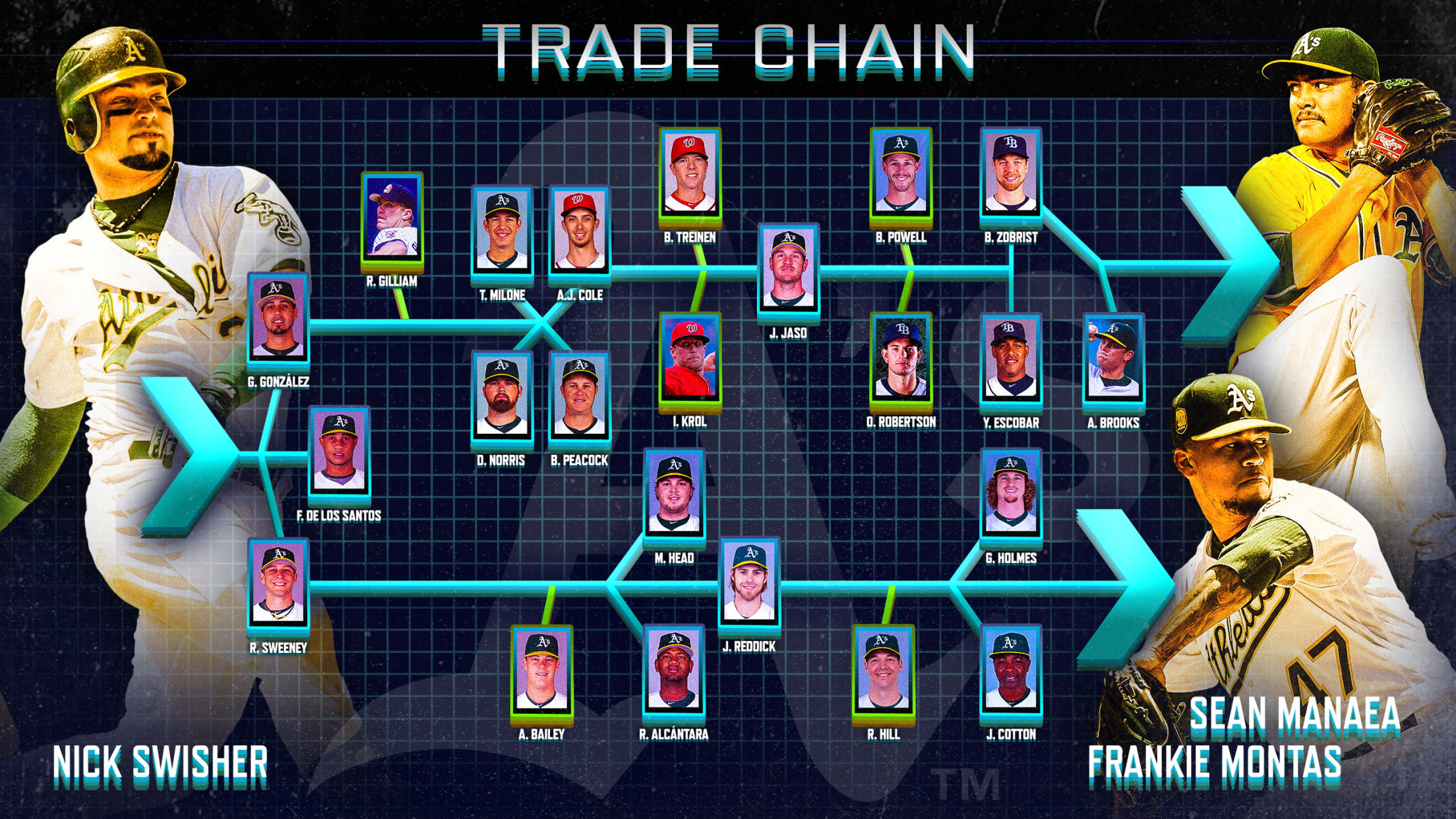 Few Draft hauls in history have been put in the spotlight as much as the Athletics' class of 2002. That was the "Moneyball" Draft, the one featured as part of Michael Lewis' renowned book about the A's and general manager Billy Beane's revolutionary team-building (which also became an Oscar-nominated film).
Maybin's unique 15-year journey with Tigers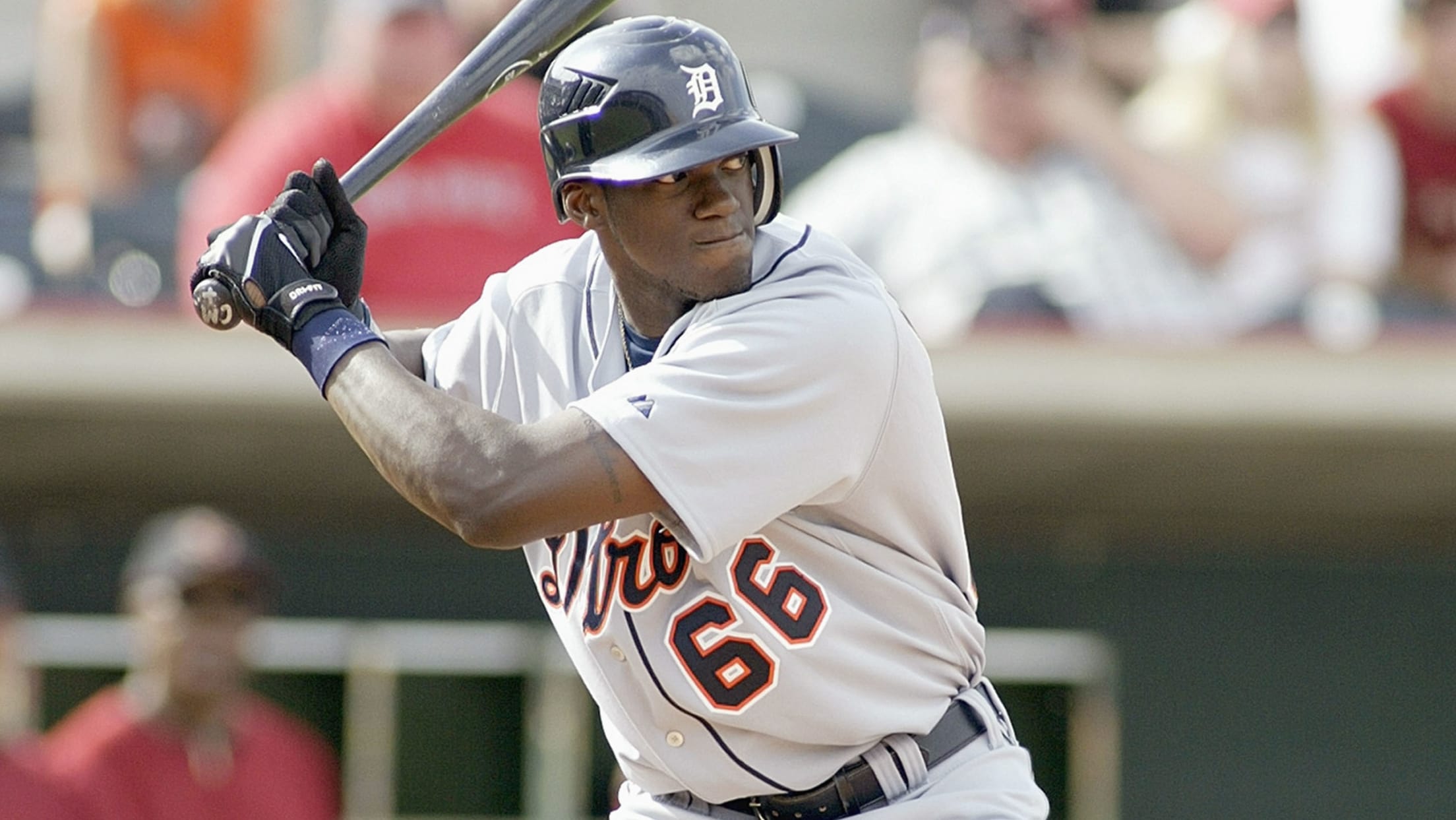 The question came up almost as soon as Cameron Maybin stepped into the Tigers Spring Training clubhouse in February: Has any Tiger ever been acquired by the club three times? "I don't know, but it's something I've thought about," Maybin said a couple months ago. "I asked guys, 'Have you
The Mets' three-decade journey to David Wright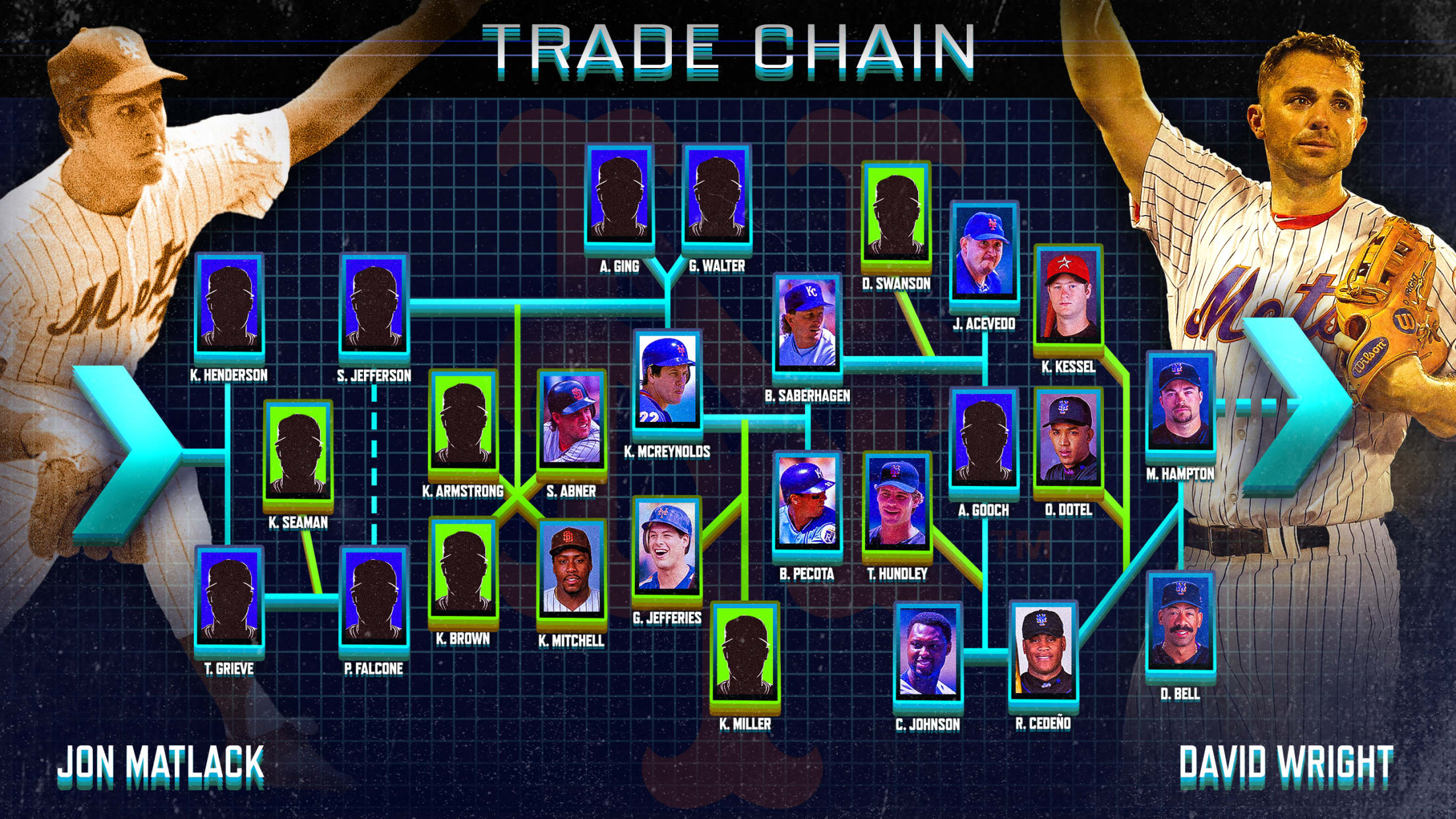 NEW YORK -- Mets history buffs may easily recall that when Mike Hampton signed with the Rockies as a free agent in 2000, his old team received the compensatory pick it needed to draft David Wright. Even Hampton laughed about the serendipity when he visited Mets camp this spring, joking
How Goose trade set Padres up for '98 pennant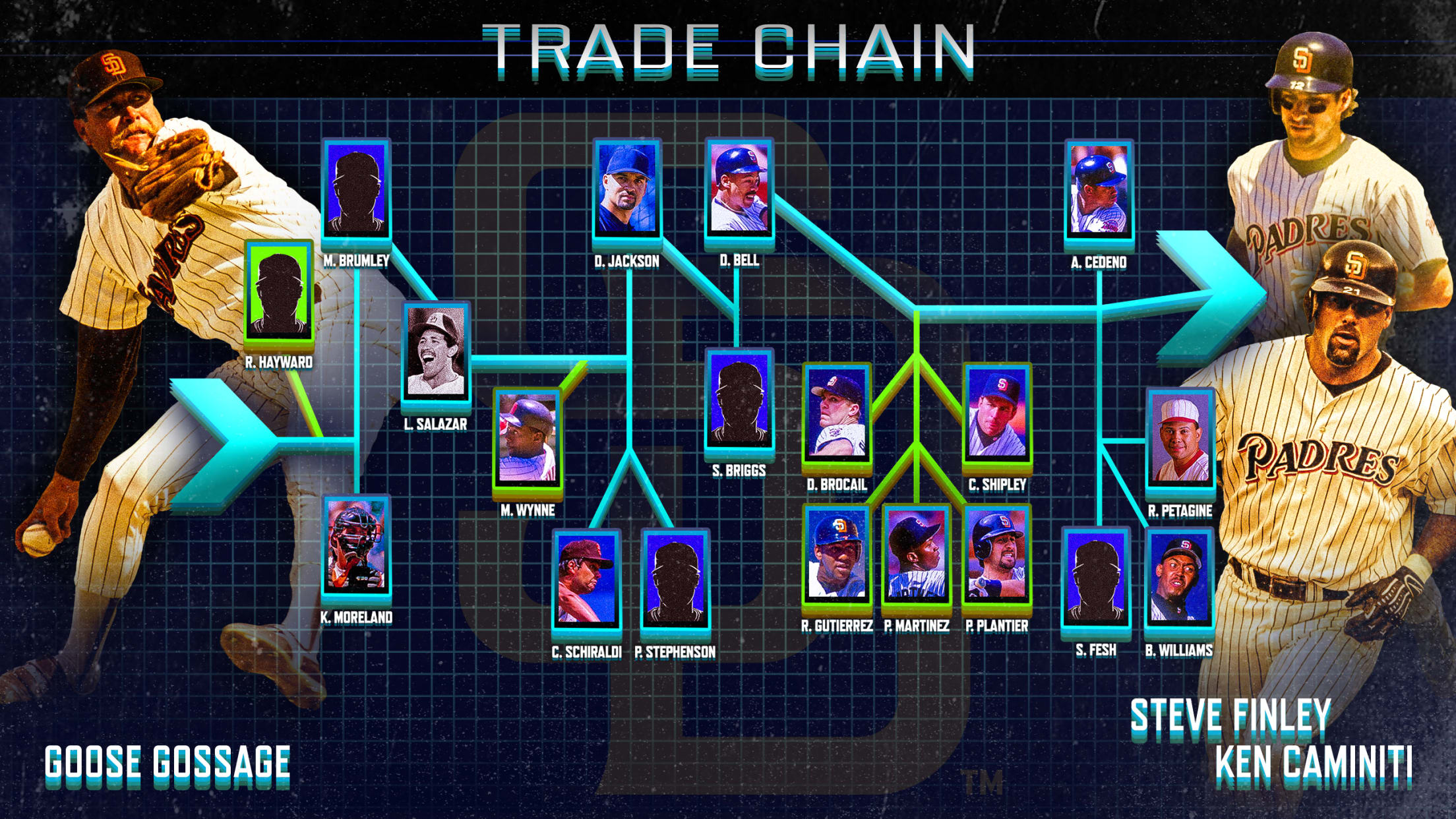 SAN DIEGO -- Goose Gossage is widely regarded as the final piece to the 1984 Padres puzzle. The veteran right-hander signed in January, then played a huge part in the franchise's first National League pennant. Upon further review, that Gossage signing also indirectly served as one of the first pieces
How Nats' title started with 1992 Draft
The first step toward a trophy came when Sean Doolittle was 6 years old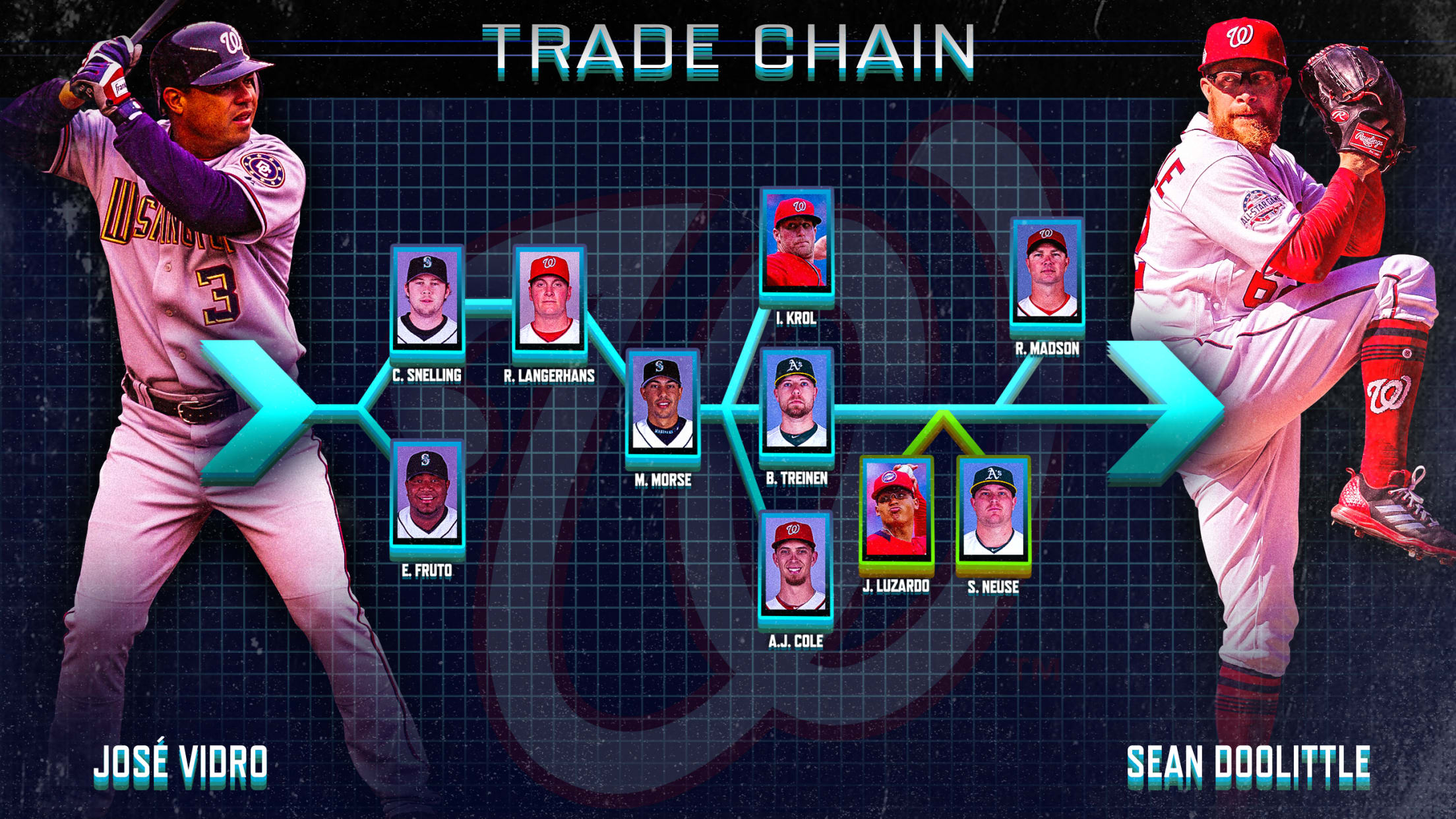 Last October, Sean Doolittle helped the Nationals erase years of frustration and bring a World Series trophy to Washington. The process of building a champion in the District began, in some ways, when the Expos moved from Montreal after the 2004 season and became the Nationals. What followed were several
How this minor trade led to KC landing Soler
Royals' trade chain also shows key deals that precluded '15 WS win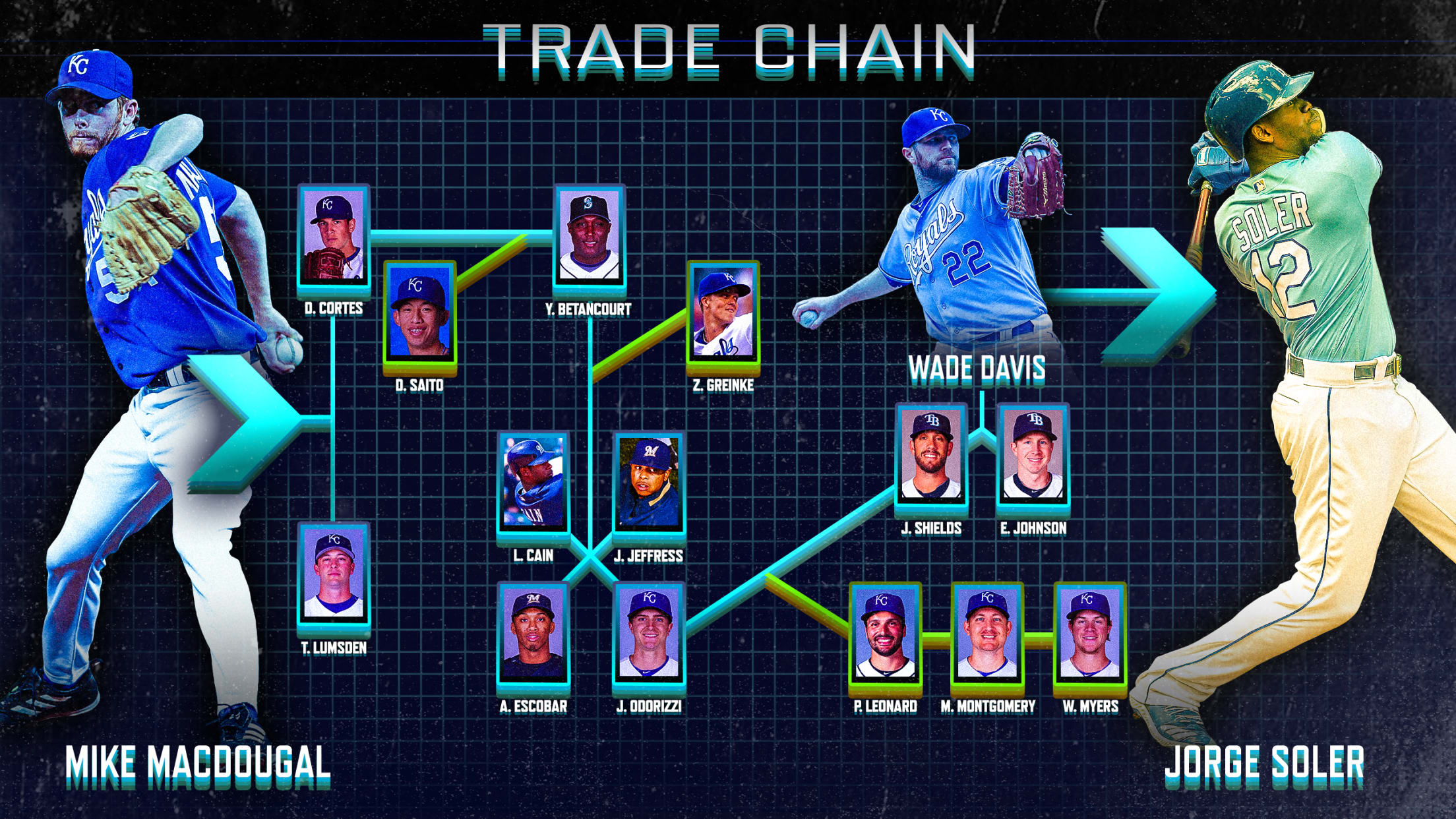 KANSAS CITY -- Perhaps the most important trade that Royals general manager Dayton Moore ever made was one of his first, and it involved closer Mike MacDougal. Seriously. • More Trade Trees On July 24, 2006, less than two months after Moore began overseeing the Royals' front office, he dealt
Bobby Bonds left; Kruk, Kuip & an MVP arrived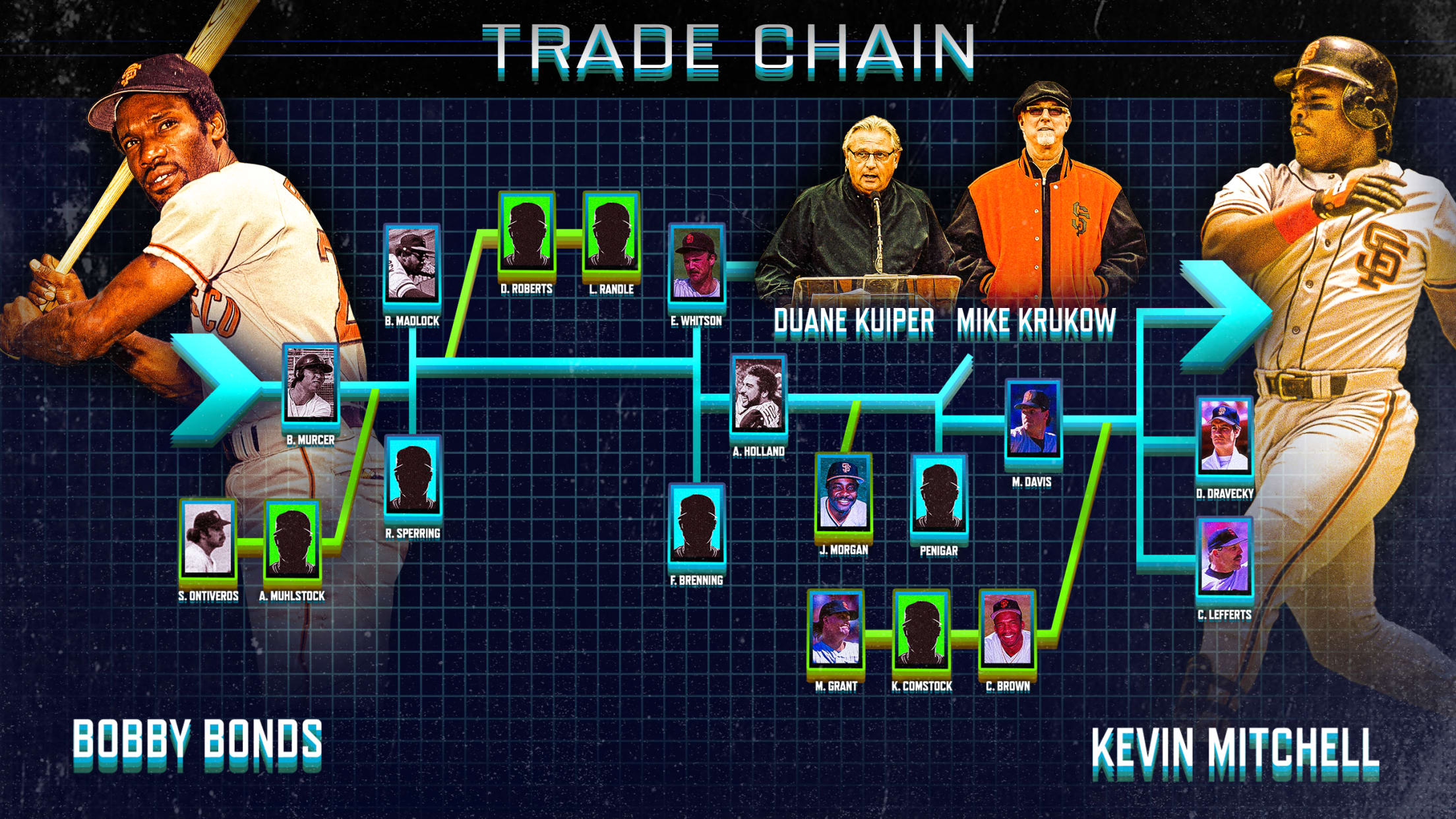 SAN FRANCISCO -- Bobby Bonds' most famous offshoot is his son, Barry, Major League Baseball's all-time home run leader and a seven-time National League MVP Award winner. Yet Bobby's impact and legacy with the Giants extends beyond his bloodline. A tremendously gifted outfielder, Bonds spent the first seven seasons of
From Shinjo to Yo: Mets' trade tree to Céspedes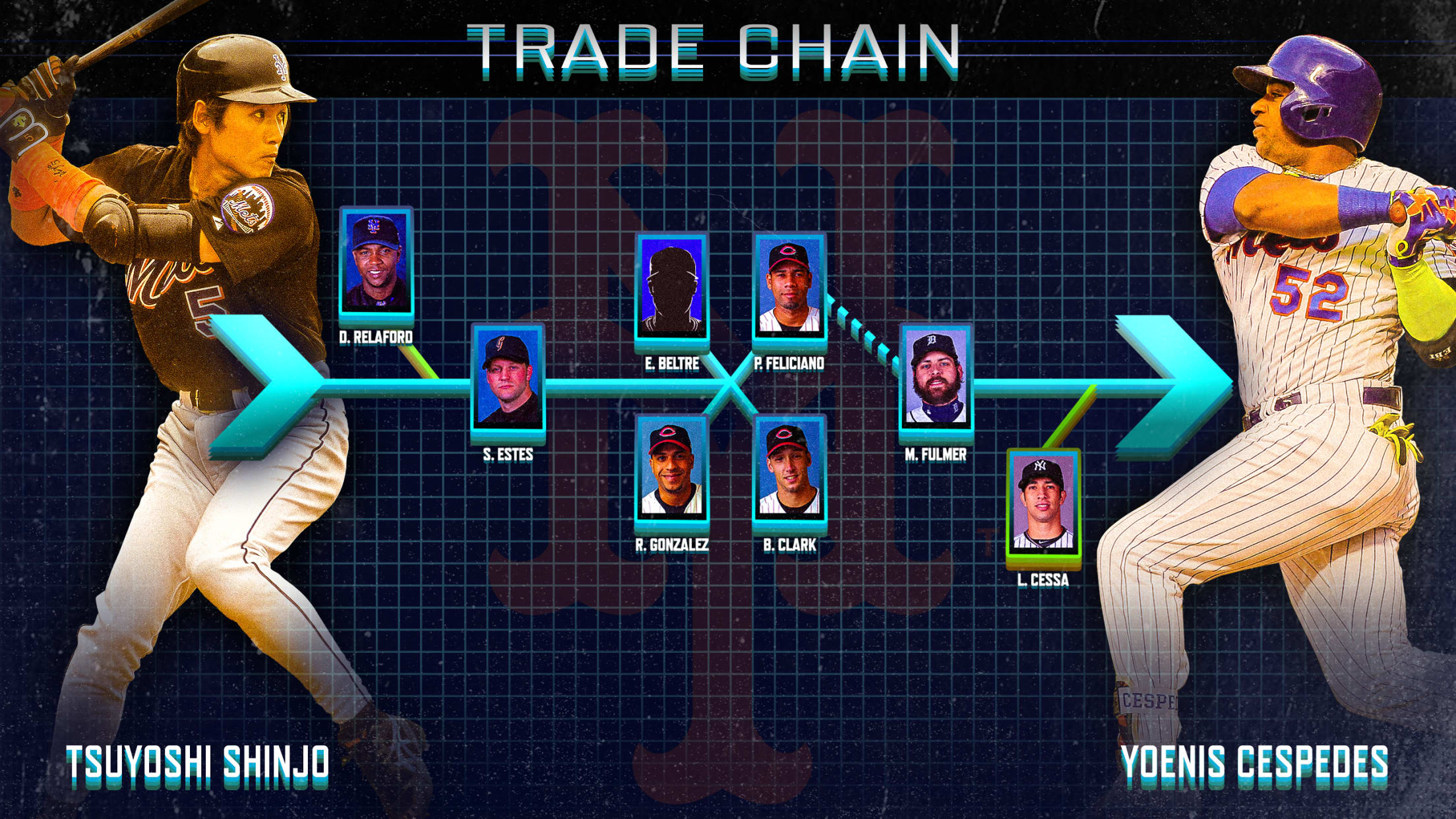 Yoenis Céspedes has been the center of attention ever since he arrived in New York at the 2015 Trade Deadline in one of the biggest whirlwinds in Mets history. You know everything that's happened since Wilmer Flores' emotional reaction to the apparent news that he'd been traded changed baseball history
How a trade 53 years ago still impacts Rangers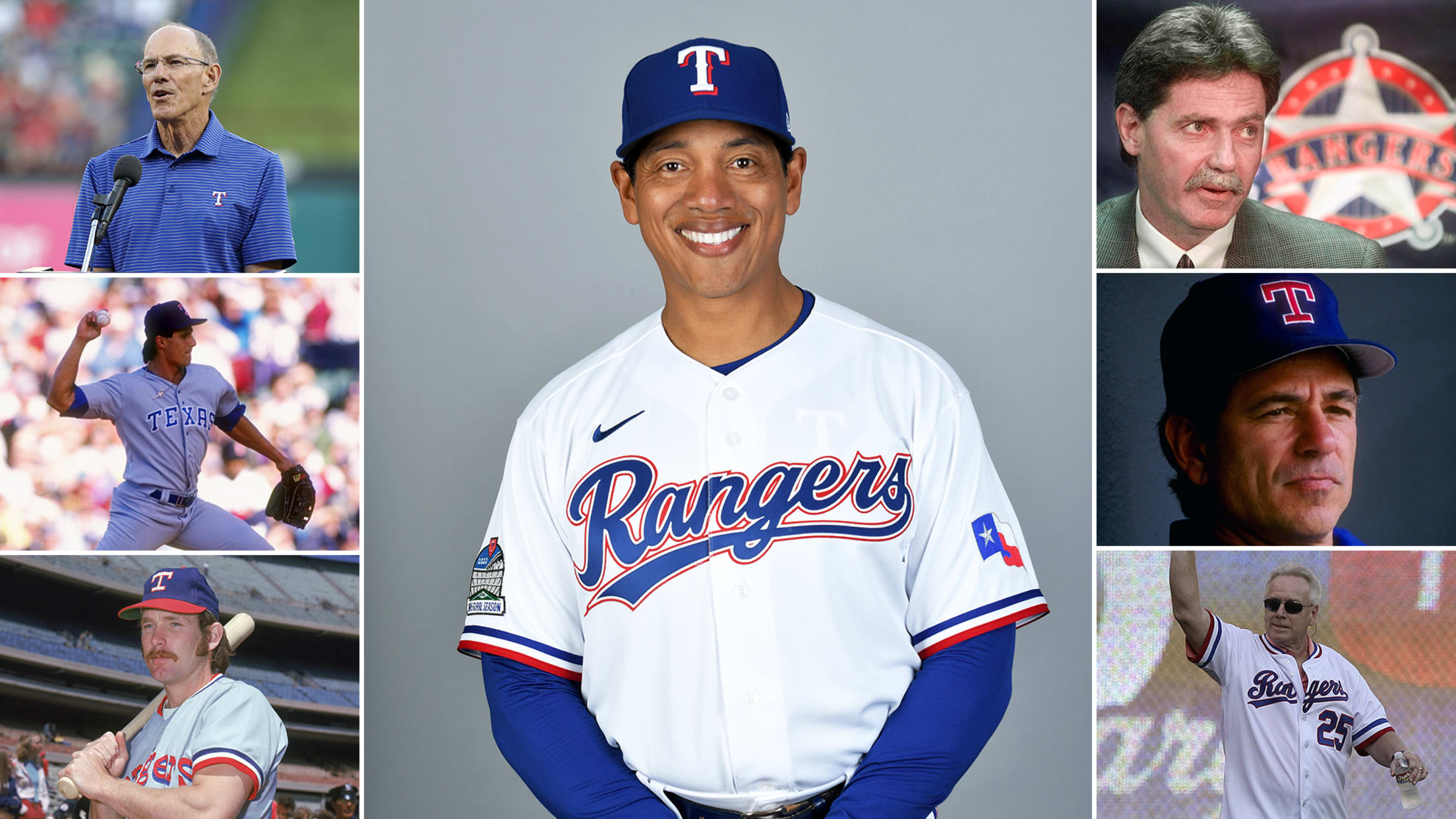 ARLINGTON -- Toby Harrah was taken by the Washington Senators in the 1967 Minor League Draft and that led to Luis Ortiz becoming the Rangers hitting coach today. To understand how a minor transaction from 53 years ago still impacts the Rangers, the trail starts with a 19-year-old infielder in
Fregosi's trade tree bore Halos HOF bounty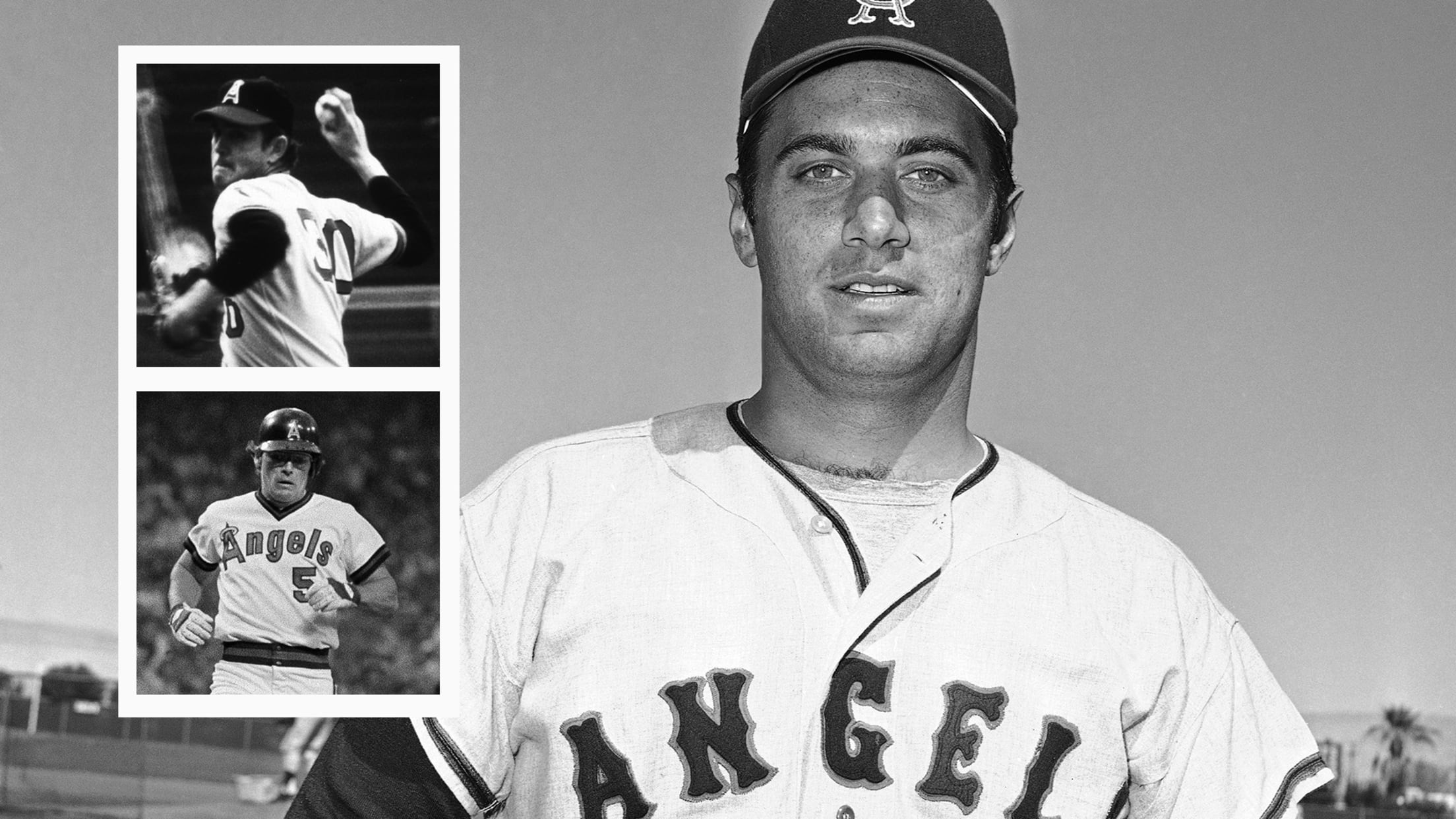 ANAHEIM -- Jim Fregosi was the first face of the franchise for the Angels, and he went from being selected in the expansion draft in 1960 to becoming a six-time All-Star with the club. He was the club's all-time leader in WAR until Mike Trout came along, but Fregosi's impact
From 2009-19: Halladay's lasting effect on TOR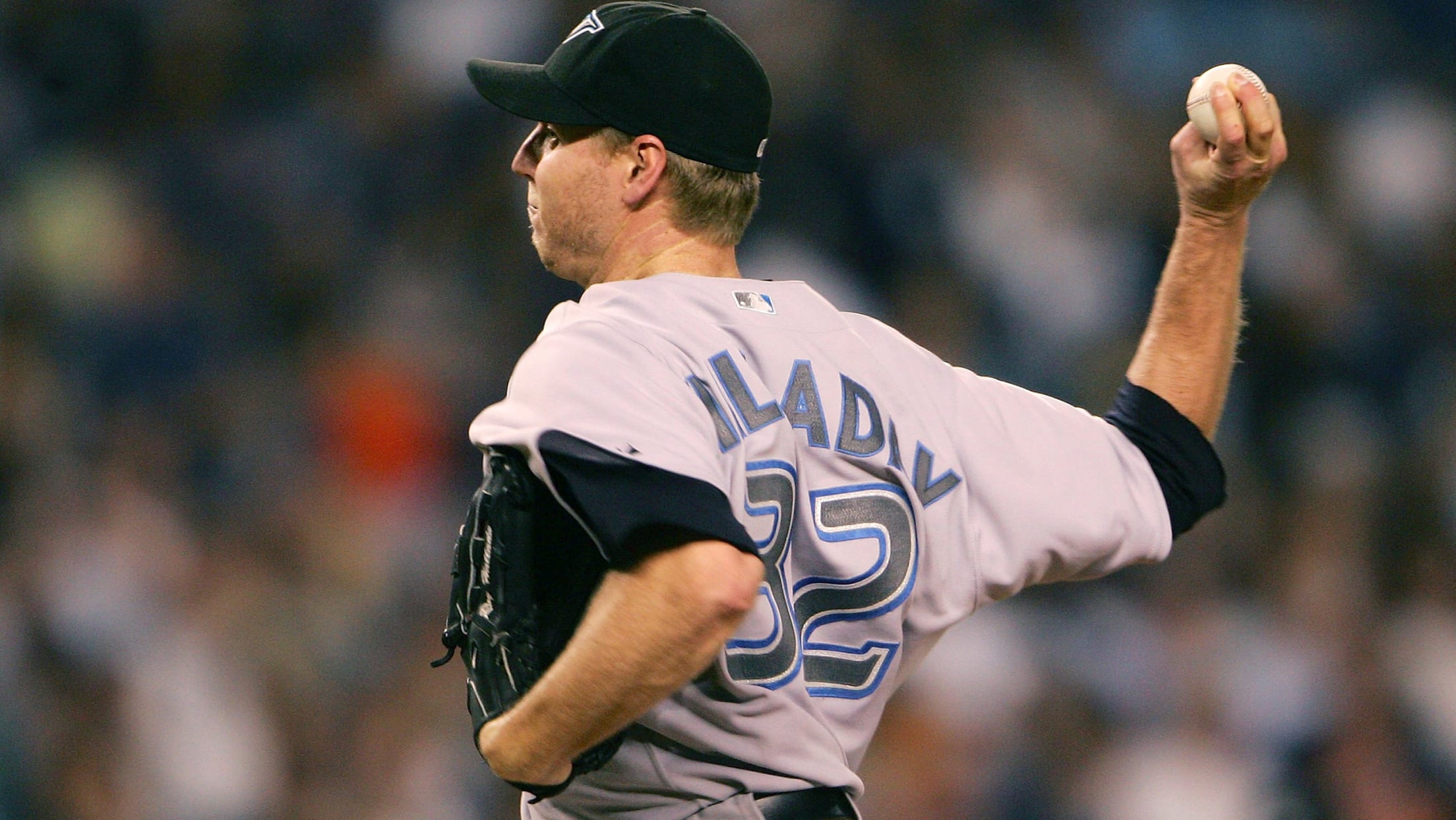 TORONTO -- Roy Halladay's immeasurable impact on the Blue Jays will stretch far into the future. Each time a young pitcher guts out a workout they'd rather skip or labors through a bullpen session trying to recreate their incredible cutter, Halladay's influence stays alive in Toronto. When Halladay was dealt
Tracing the trade tree that led Gleyber to Yanks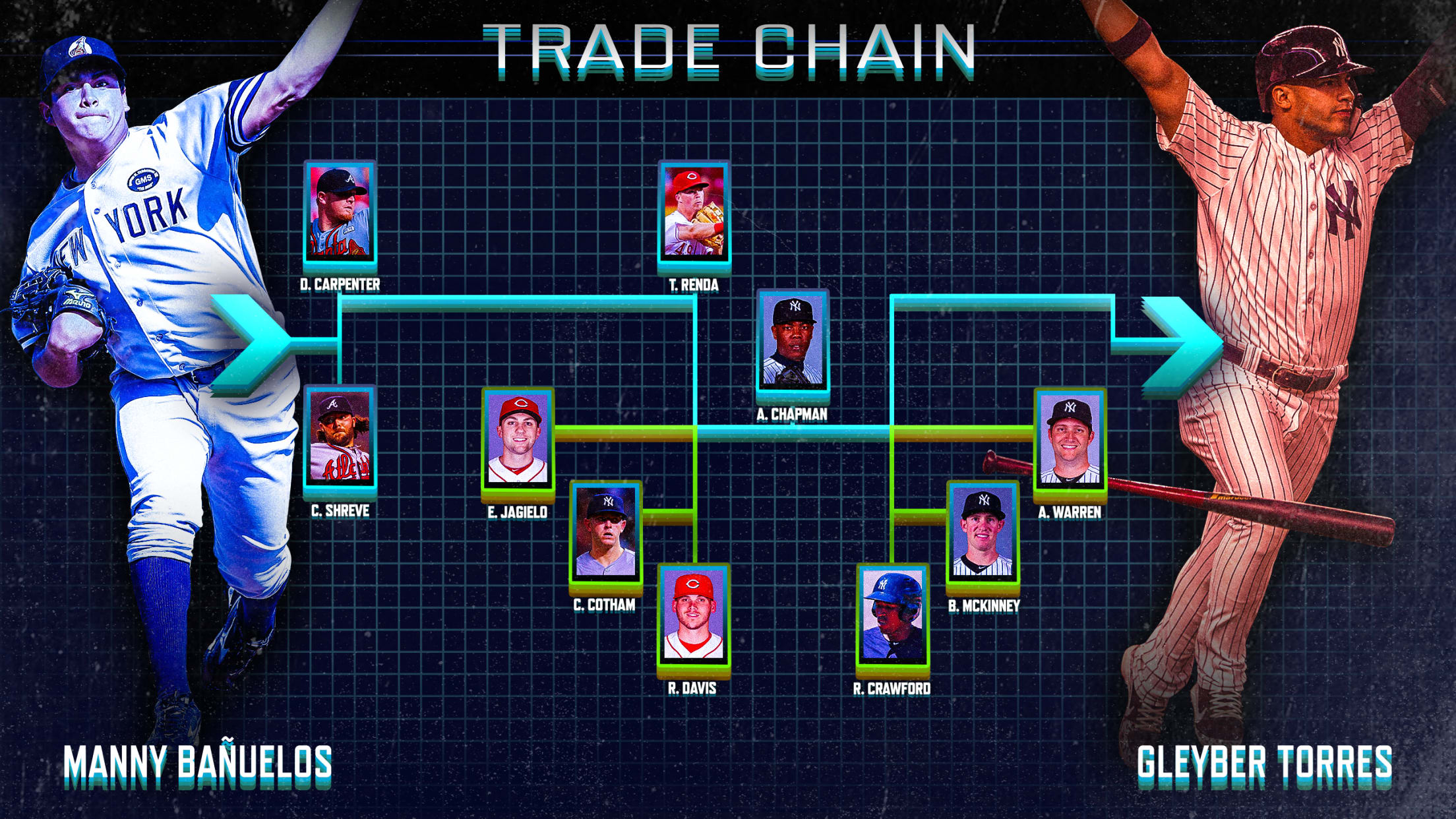 Gleyber Torres is one of the brightest young stars in baseball, but he wasn't always a Yankee. New York acquired him in a trade with the Cubs for Aroldis Chapman in July 2016 -- a trade that eventually helped Chicago seal its first World Series title since 1908. Many fans
Dodgers trekked long trail from Piazza to Ethier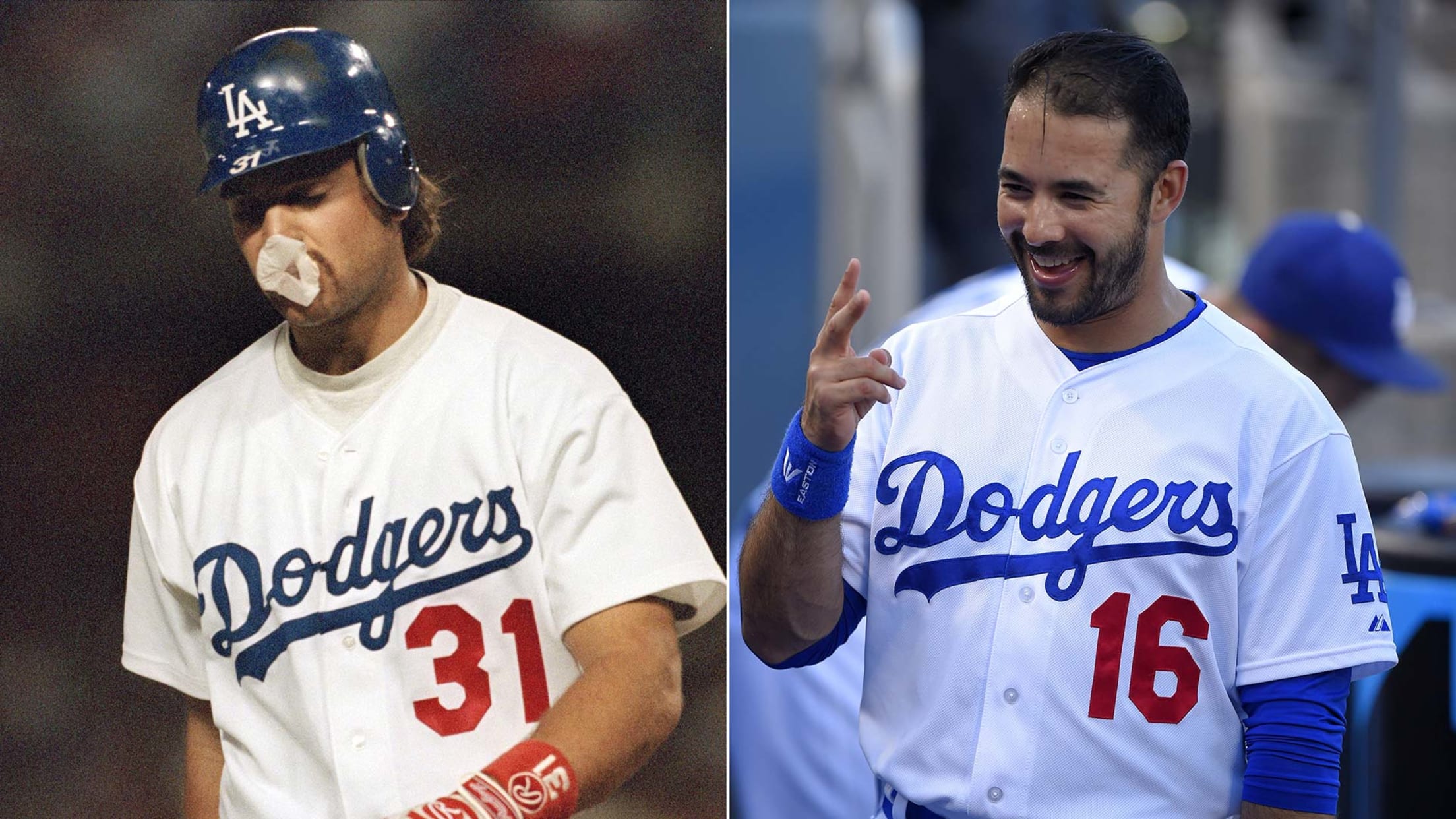 LOS ANGELES -- This is not a defense of the Dodgers trading Mike Piazza in 1998. It was tough to take then and has aged even worse. But it should be noted that in a roundabout way, the Piazza trade at least helped Andre Ethier become a Dodger. Trade trees