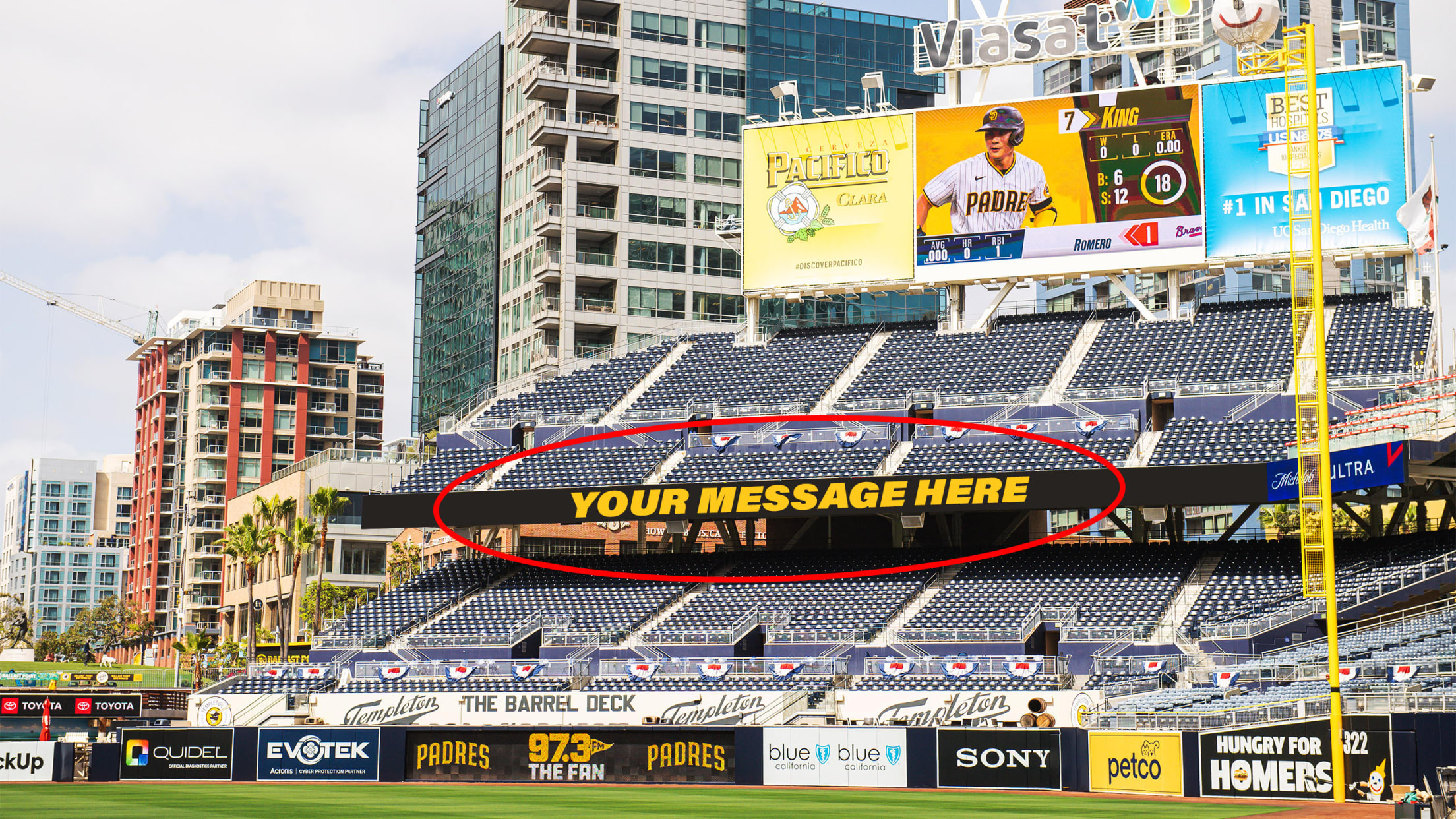 Commemorate a special occasion by displaying a message on the Petco Park right field LED board during a Padres home game and support a great cause, the Padres Foundation.
Scoreboard Surprises are displayed at the end of the 1st inning, followed by other groups in subsequent inning breaks. Each message is limited to 70 characters, including spaces and punctuation. Messages may be displayed more than once depending on the volume of requests received.
Scoreboard Surprises are displayed during the inning breaks, at the top and middle of each inning. Keep your eyes peeled, however, as they're sometimes run multiple times.
The message will be on the Right Field LED Board located between the upper and lower right-field bleachers. Please note you will not be able to see the ribbon board from your seats if located in Right Field odd sections 129-137 or 227-235.
If you have any questions, please contact a Padres representative at [email protected].
Scoreboard Surprise Details