Injuries & Roster Moves: Paddack's '21 over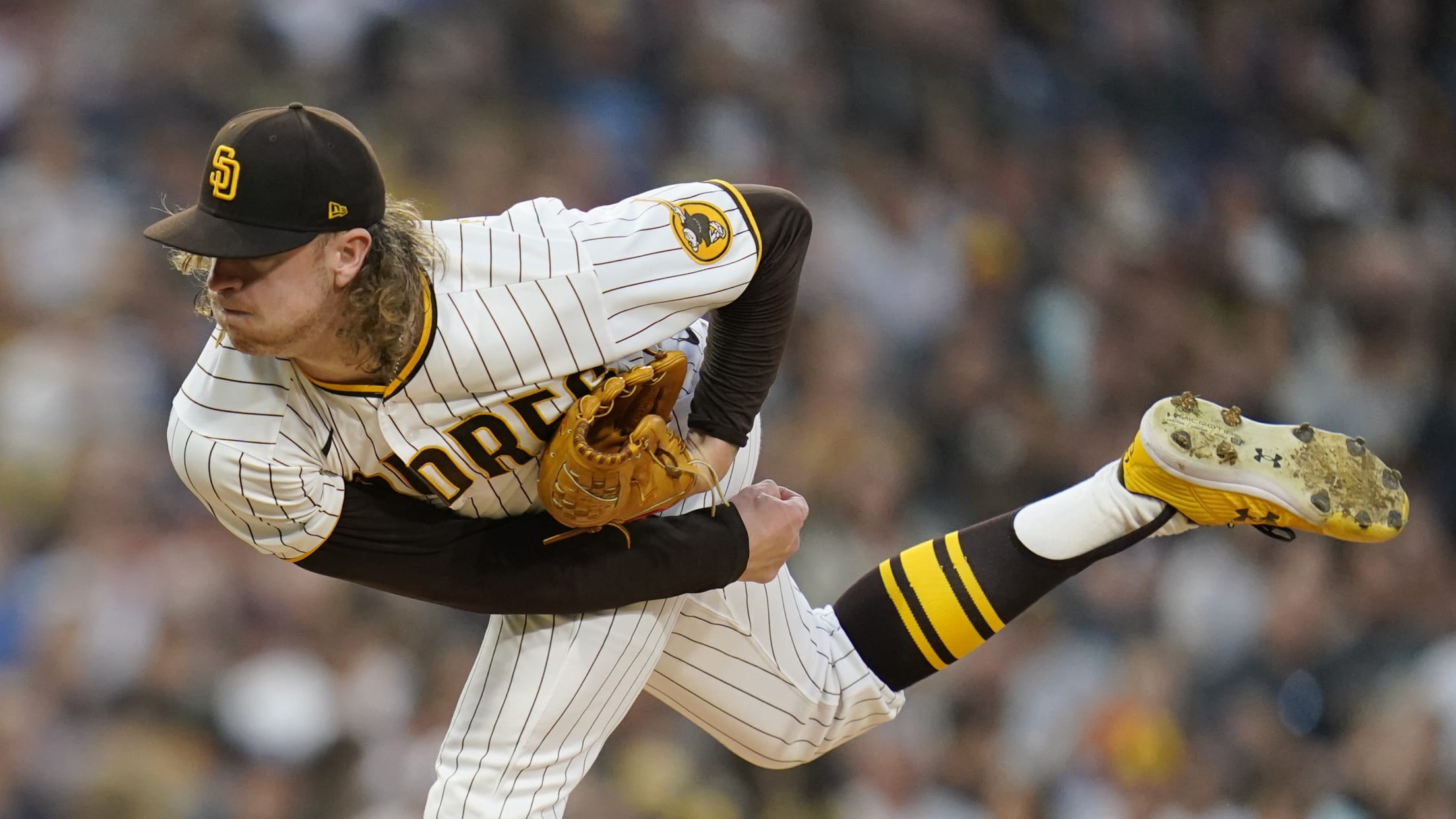 Keep track of the Padres' recent transactions and injury updates throughout the season.
Padres lose Nola for season (thumb surgery)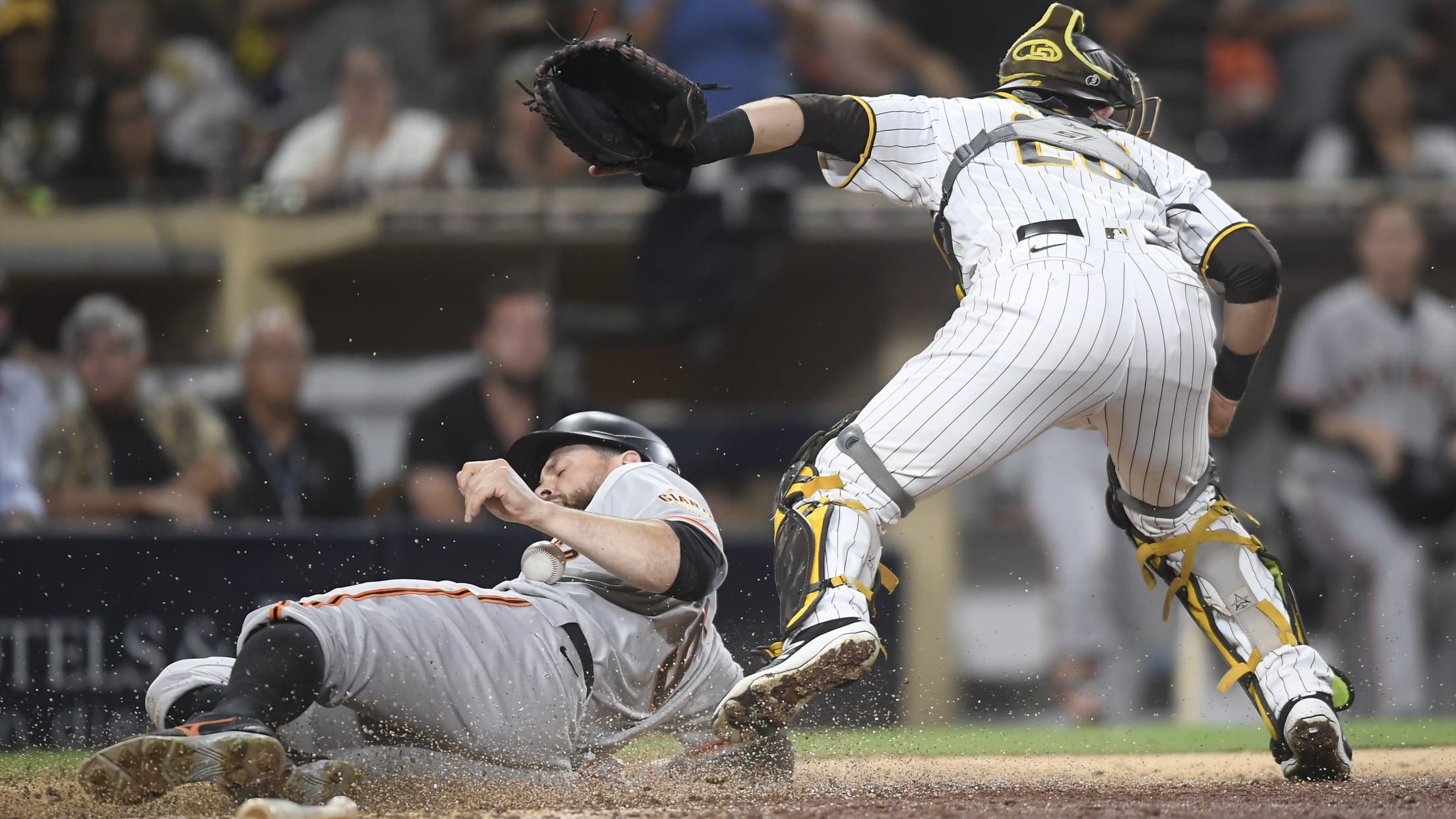 SAN DIEGO -- The Padres' brutal injury luck took another unfortunate turn on Friday, as catcher Austin Nola was shut down for the season. The 31-year-old backstop will undergo surgery to address a sprained thumb that he sustained on Tuesday in a collision at home plate with Giants first baseman
Padres face tall task over final 2 weeks
Pham's big day (3 RBIs) can't prevent sweep, but Padres vow to 'fight together'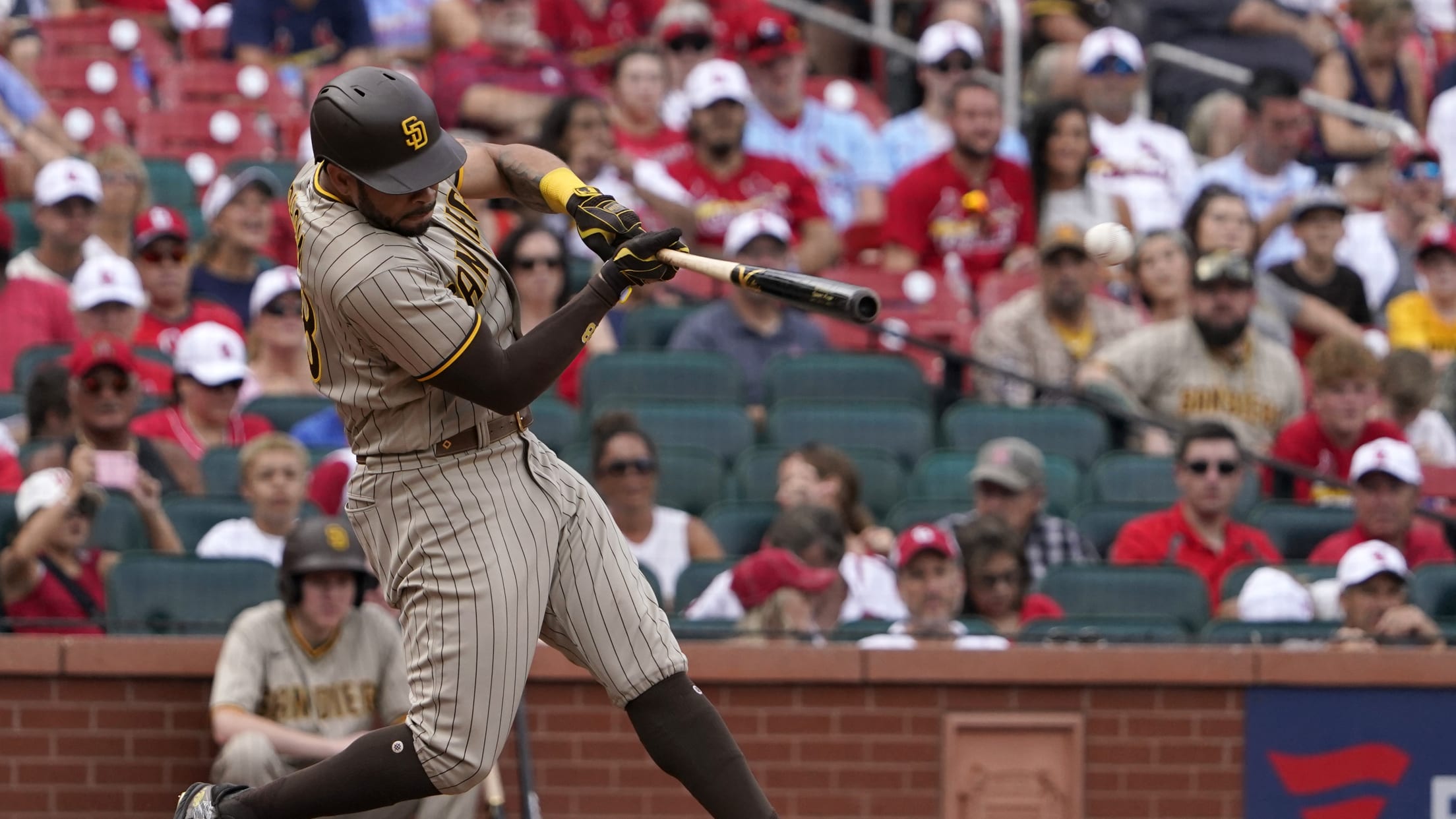 ST. LOUIS -- If Padres fans are feeling down after their team got swept in a crucial three-game series at Busch Stadium over the weekend, all they have to do is study the team from the other dugout to gain a measure of optimism. Things can turn on a dime
Elbow inflammation sends Paddack to IL
Snell still sore, status for next start up in the air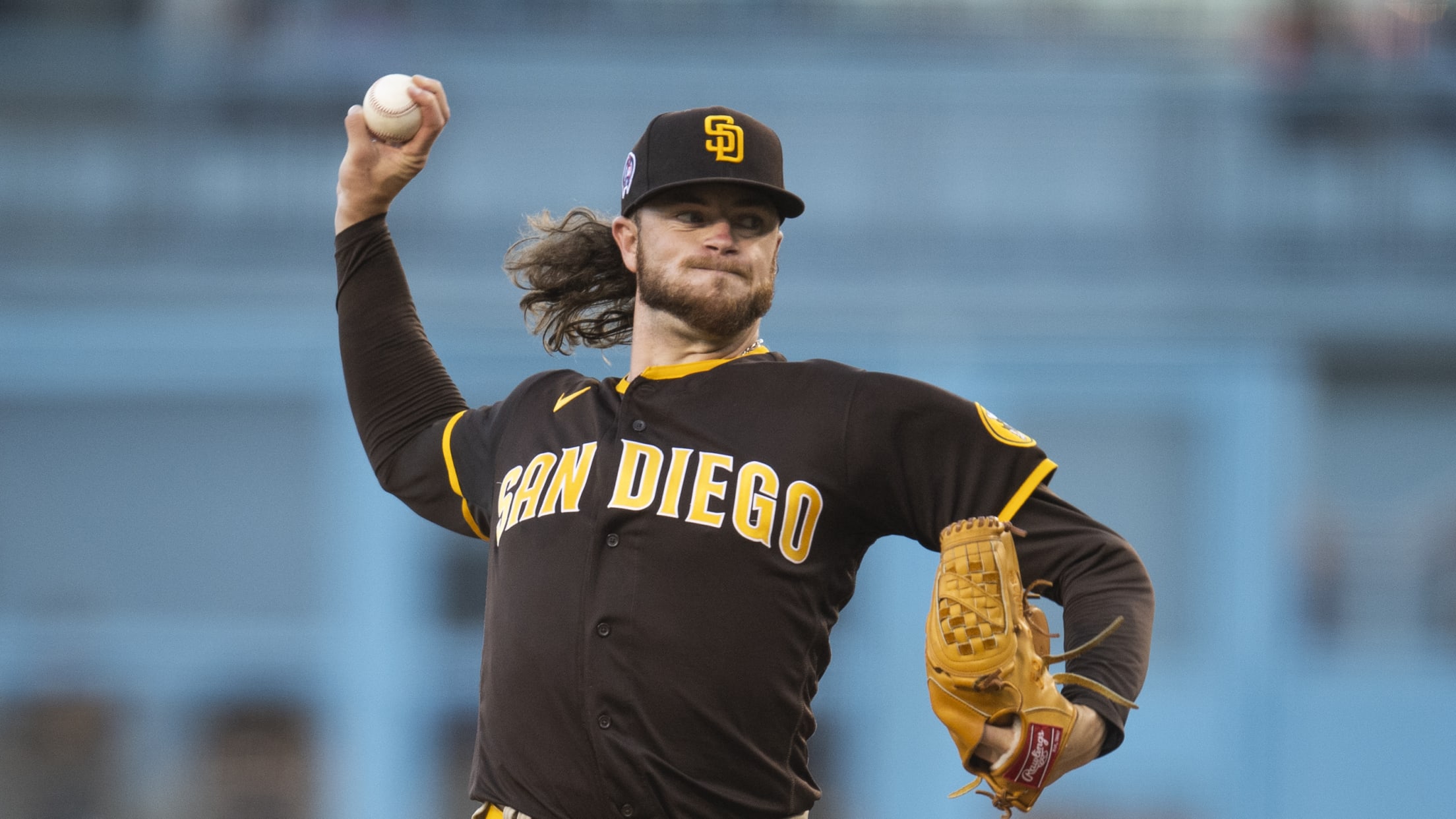 SAN FRANCISCO -- Right-hander Chris Paddack was placed on the 10-day injured list with right elbow inflammation on Monday, the latest blow in a brutal second half's worth of injury luck for the Padres. Just when the San Diego rotation seemed to be getting healthy, left-hander Blake Snell exited his
After Snell injury, Scherzer stifles Padres
Lefty exits in 1st, then LA starter takes perfect game into 8th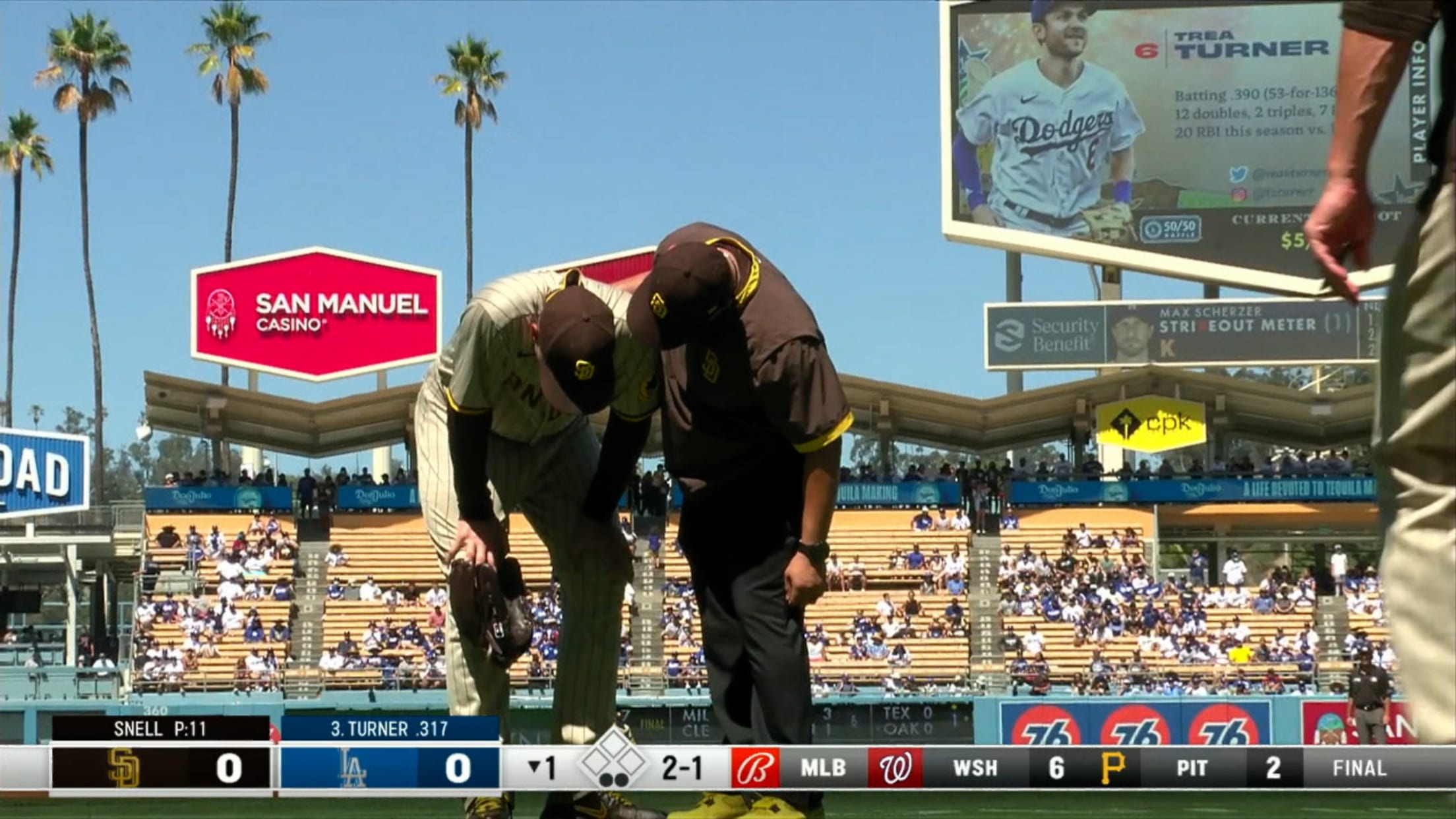 LOS ANGELES -- Max Scherzer could've been a Padre for the stretch run this season. Instead, he spent a sunny September afternoon in Los Angeles making history and chasing perfection against them, in what qualifies as the cruelest twist yet in San Diego's second-half fall from grace. In the Padres'
What's ripple effect of Cronenworth injury?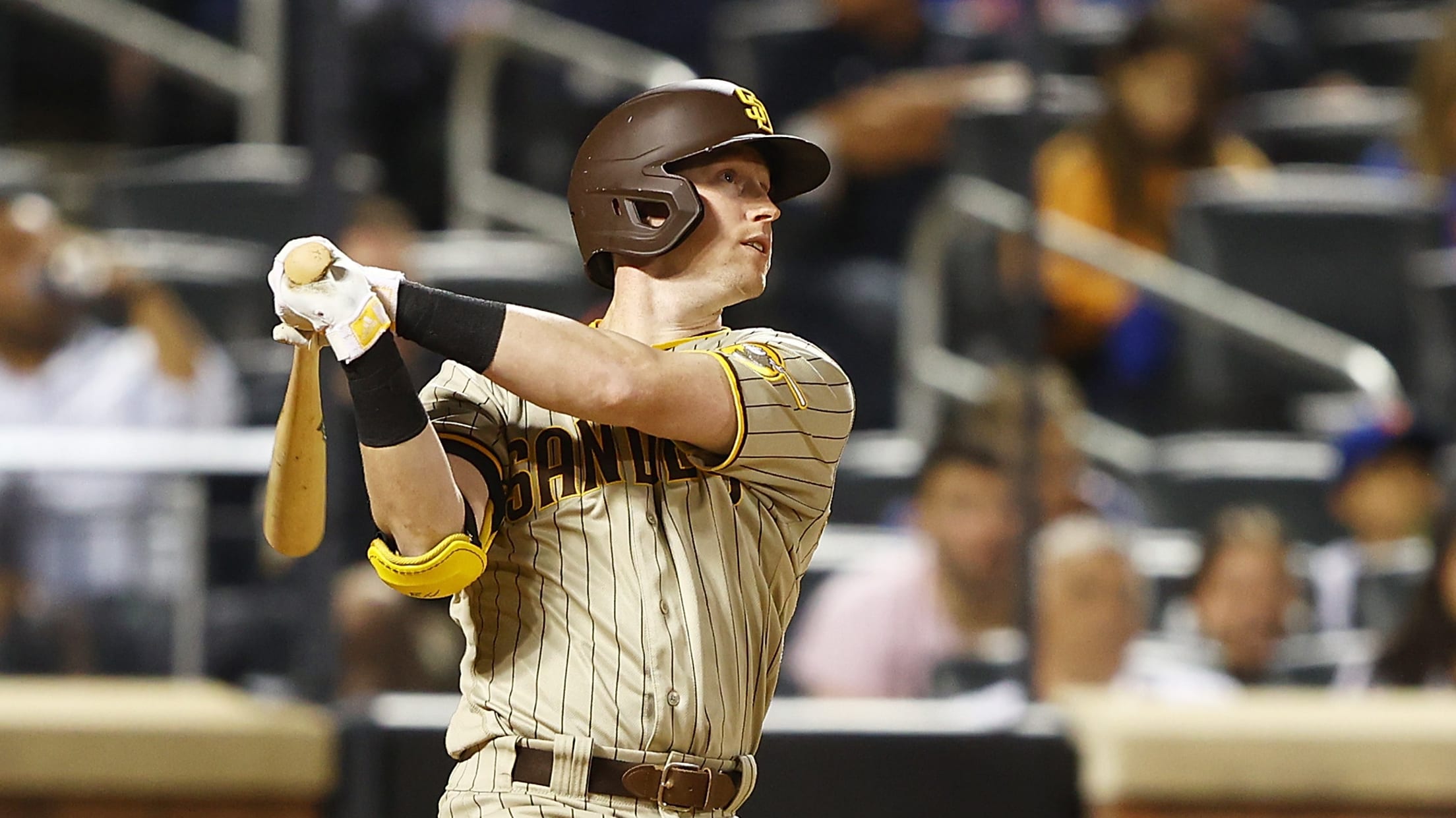 LOS ANGELES -- The most noteworthy side effect of Jake Cronenworth's fractured left ring finger was undoubtedly Fernando Tatis Jr.'s return to shortstop. But in terms of the Padres' lineup construction, that position switch is beside the point. Whether he was in the outfield or at shortstop, Tatis was playing.
Back at shortstop, Tatis launches 38th homer
With Cronenworth injured, Padres superstar returns to natural position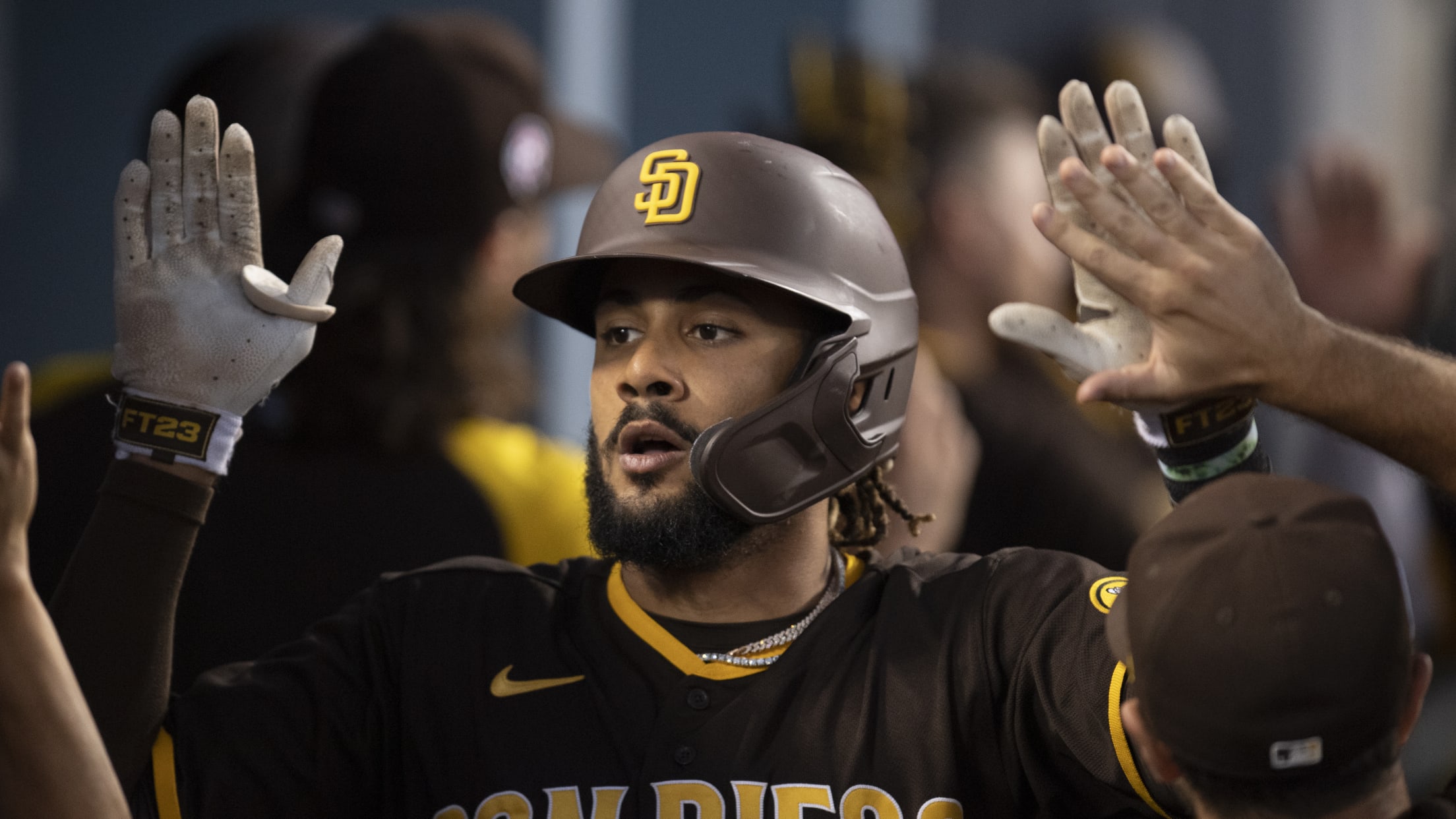 LOS ANGELES -- Fernando Tatis Jr. is back at shortstop -- and he looks like the National League's leading MVP candidate again. In the wake of an injury to Jake Cronenworth on Friday night, the Padres made the decision to move their superstar back to his preferred position on Saturday.
Cronenworth injury alters picture at SS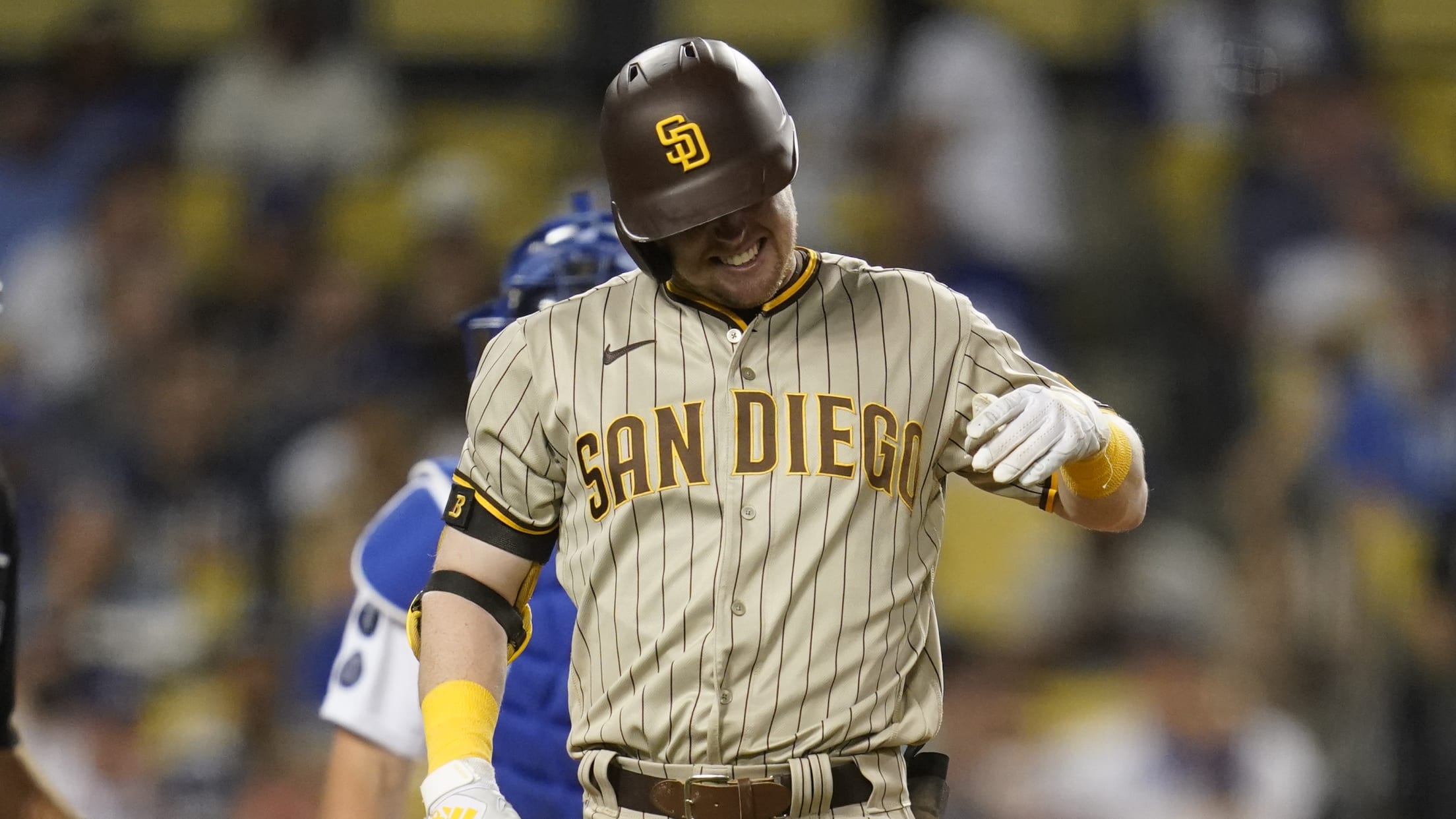 LOS ANGELES -- It was already one of the most daunting road trips in Padres history, and that was before they lost one of their most important players to injury not even four innings into it. San Diego dropped its series opener at Dodger Stadium, 3-0, on Friday night, and
Tatis on possible shoulder surgery, SS return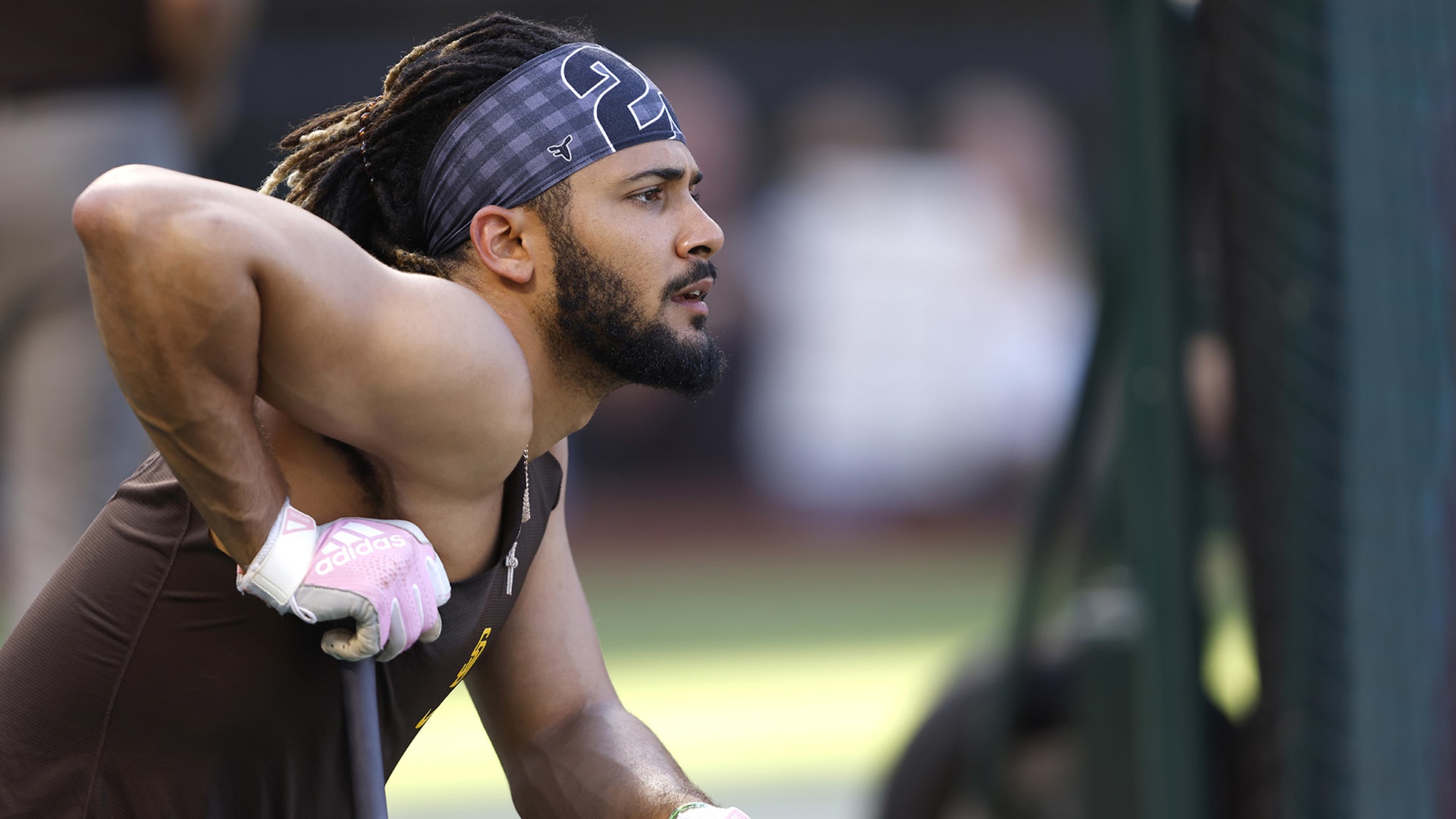 SAN DIEGO -- Fernando Tatis Jr. said on Tuesday he hopes to avoid shoulder surgery at the end of the season. Tatis has had two stints on the injured list in 2021 with shoulder injuries, the first of which came on April 6 when he sustained a left shoulder subluxation
Arrieta's Padres debut marred by hamstring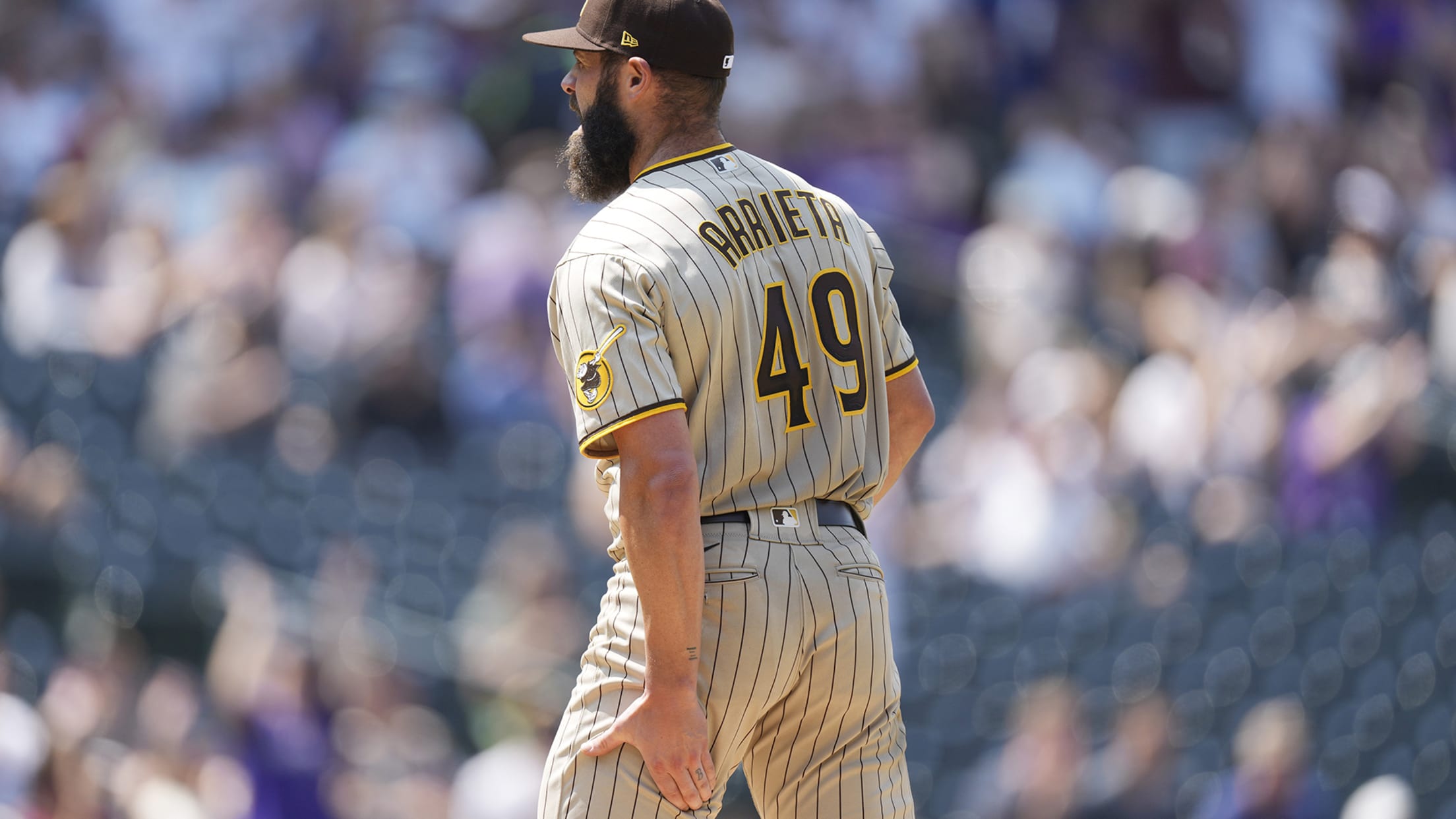 DENVER -- The Padres' brutal rotation luck continued on Wednesday afternoon, with their newest starter forced to leave his debut early due to injury. Right-hander Jake Arrieta, who signed with the club on Monday, grimaced and reached for his left hamstring in apparent discomfort after he'd allowed a home run
Tatis moves to right field upon return from IL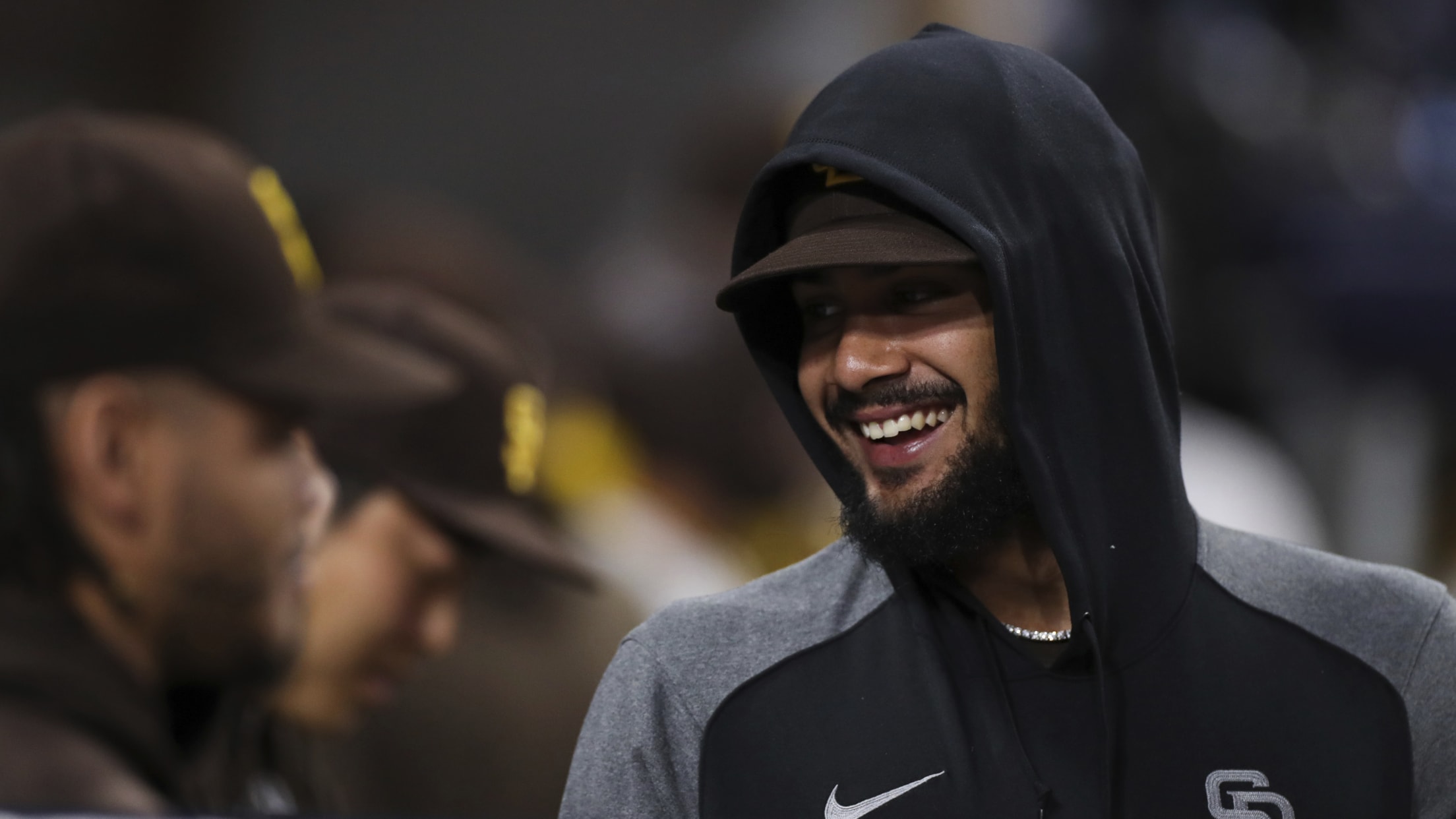 PHOENIX -- Fernando Tatis Jr., who had been on the injured list since July 31 because of a partial left shoulder dislocation, was activated Sunday and inserted into the lineup in right field. Tatis, coming off of his third stint on the IL this year, has partially dislocated his left
Might in right: Tatis hits 2 HRs, plays outfield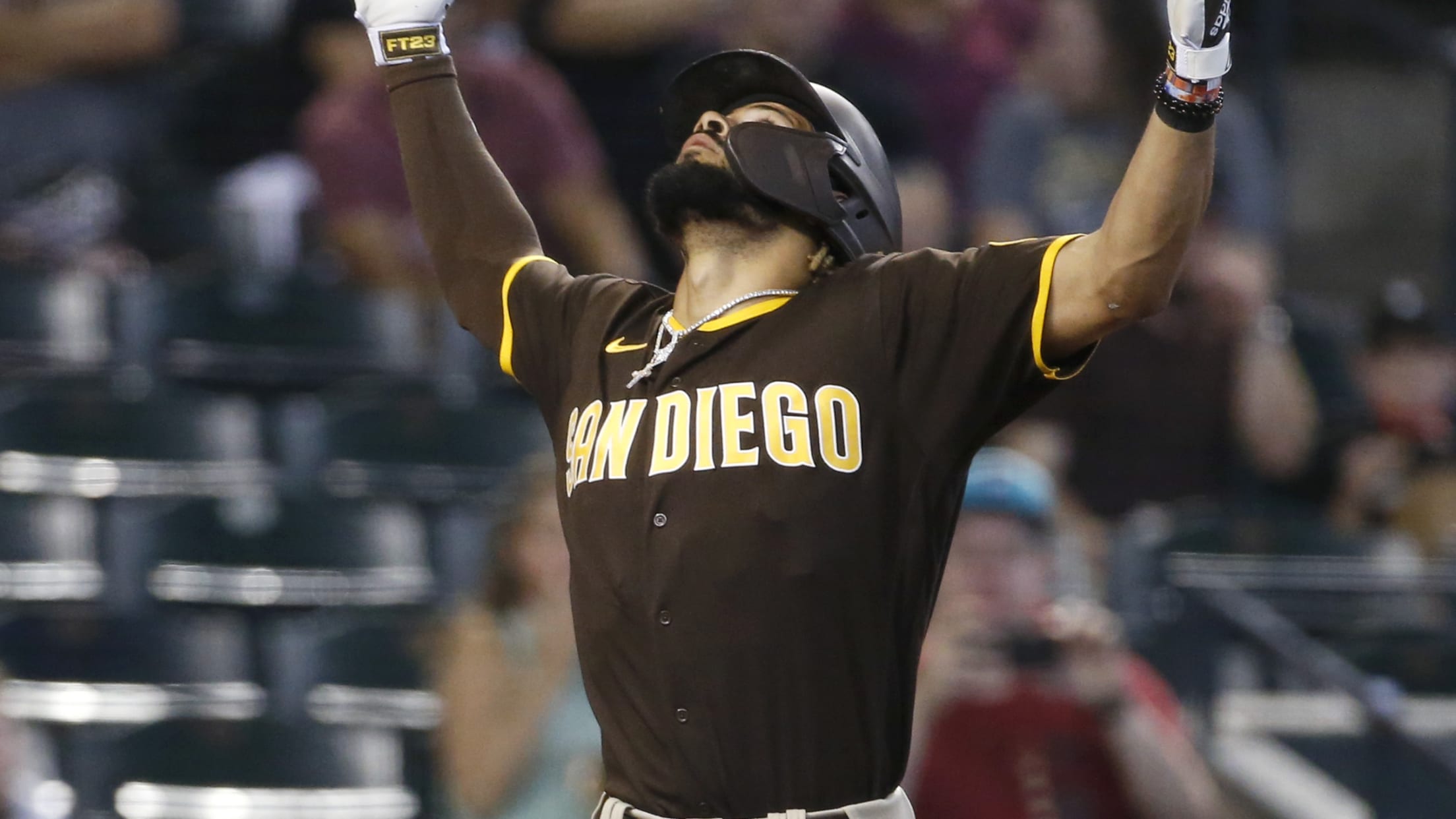 PHOENIX -- New position, same result. It didn't take Fernando Tatis Jr. long to make his presence felt on Sunday afternoon after coming off the 10-day injured list. And it could not have come at a better time for the Padres. Playing in right field for the first time in
Pomeranz set for season-ending surgery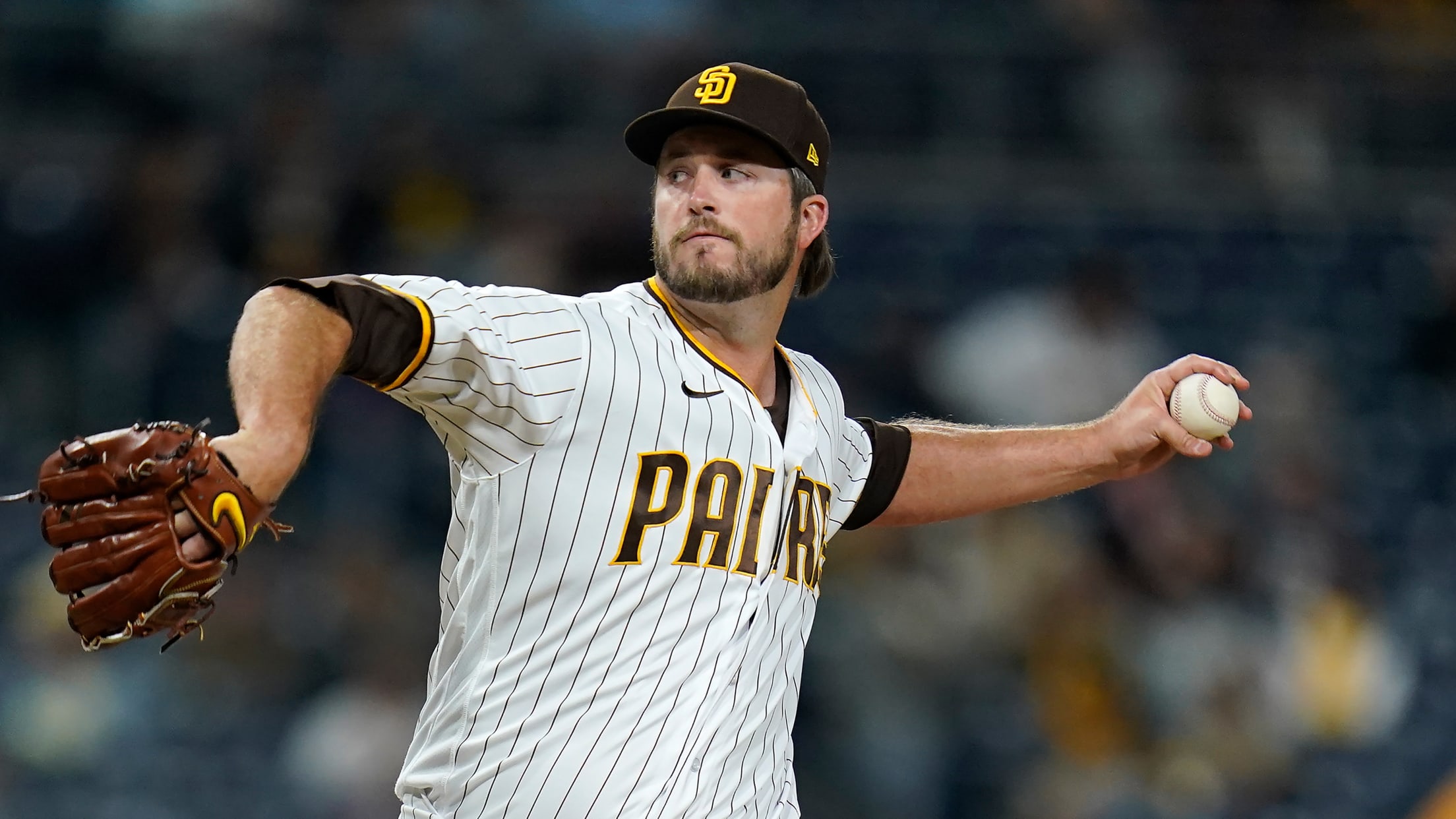 PHOENIX -- Drew Pomeranz's season is over. Following the Padres' 7-0 loss to the D-backs on Saturday night at Chase Field, manager Jayce Tingler said the left-hander has a flexor tendon tear and will have season-ending surgery Wednesday.
Darvish exits early with back issue in loss
Right-hander to be evaluated after back 'kept getting tighter and tighter'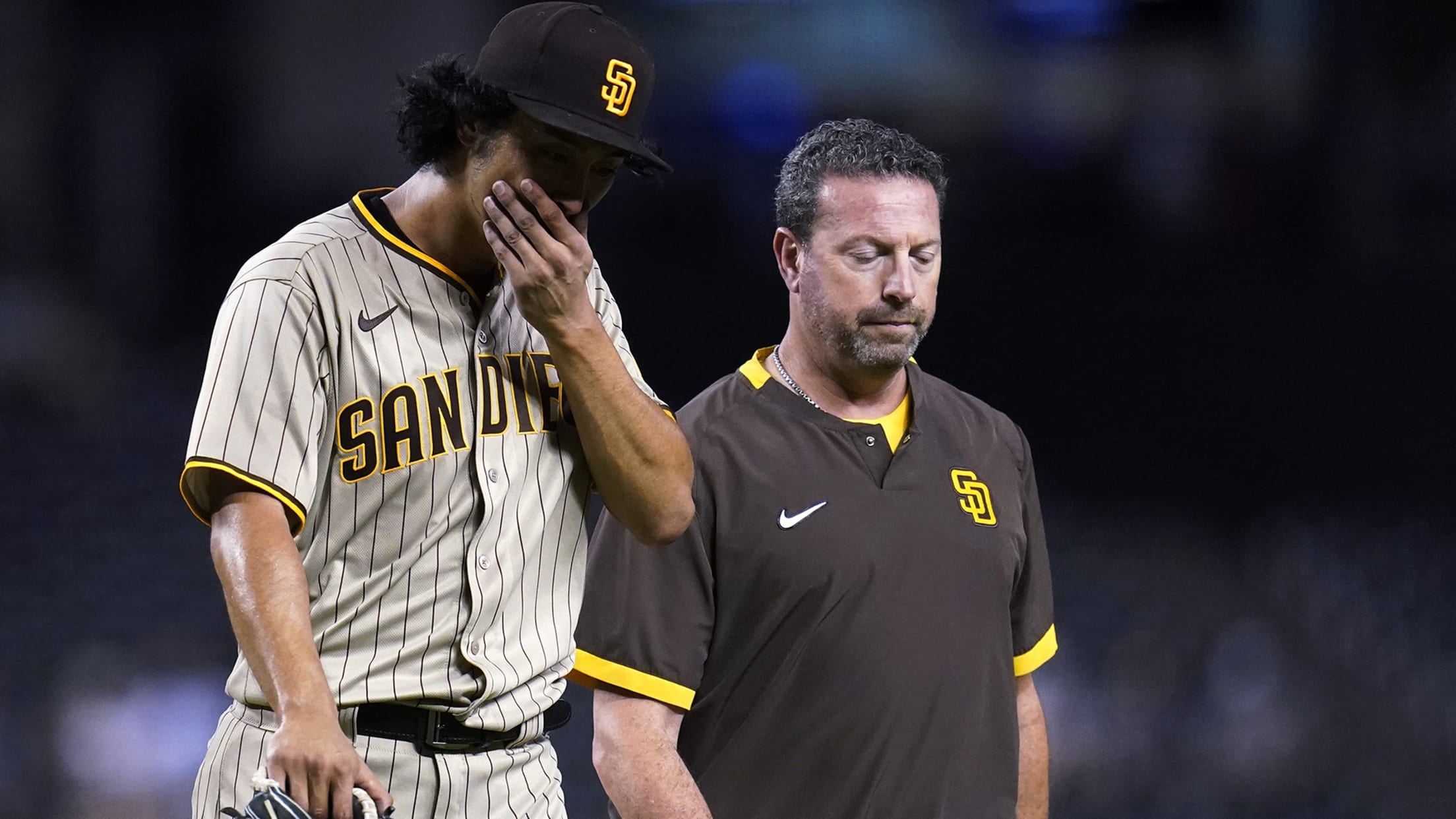 PHOENIX -- What started with the Padres presumed to be a candidate for the top spot in the National League West when the season began has morphed into an intense competition for one of the league's Wild Card spots. Defeats, then, especially during the final months of the season against
Tatis 'progressing' as Padres weigh OF move
'Series of tests' await SS before potential return to action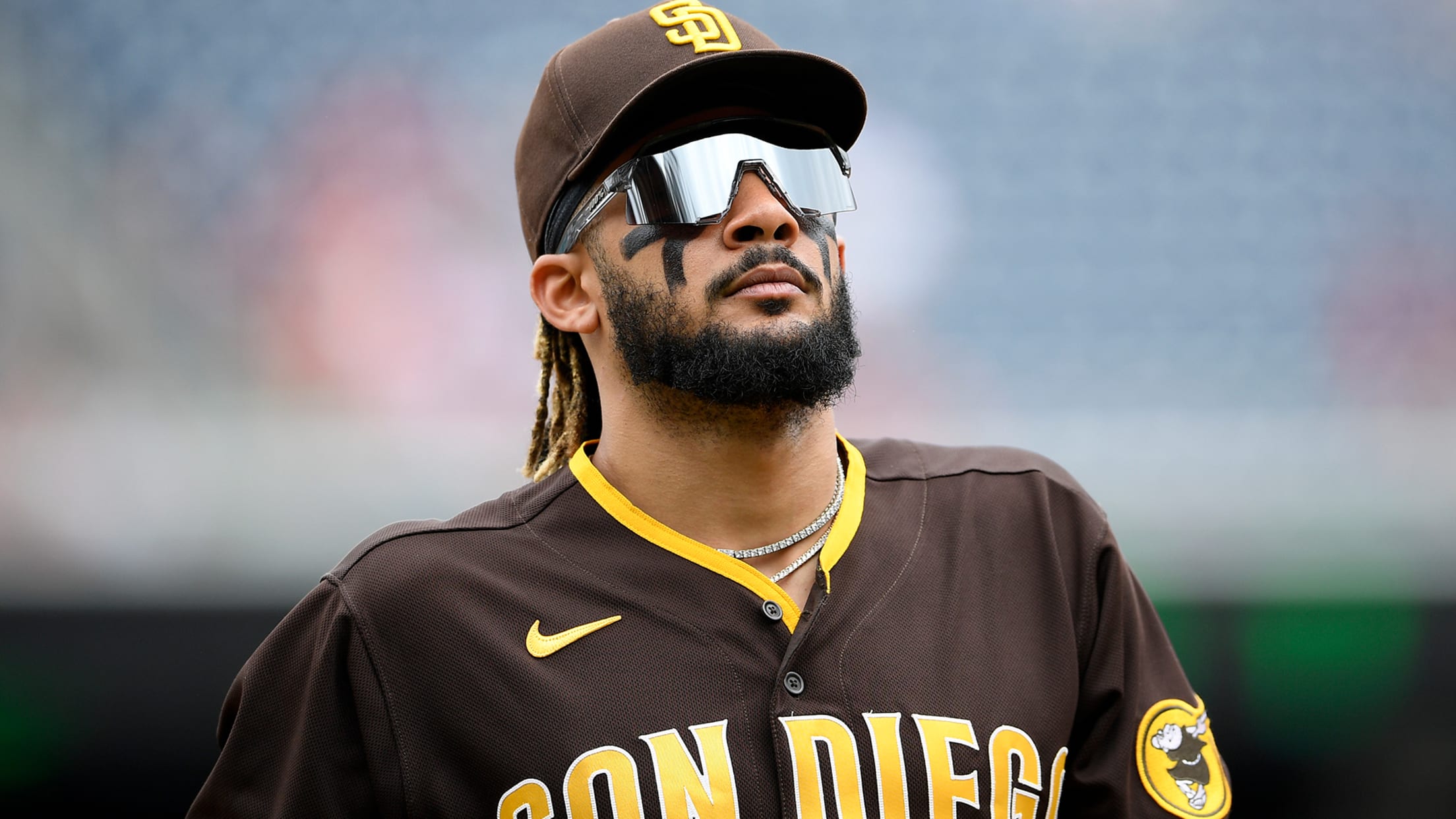 PHOENIX -- The questions regarding Fernando Tatis Jr.'s status have followed him from San Diego to Arizona and won't end until he returns to action in a big league game. Will he play in the outfield, or will he return to shortstop when he is activated from the injured list?
'Special': Nola slugs, calls Padres to win
Pomeranz exits with injury as Melancon gets four-out save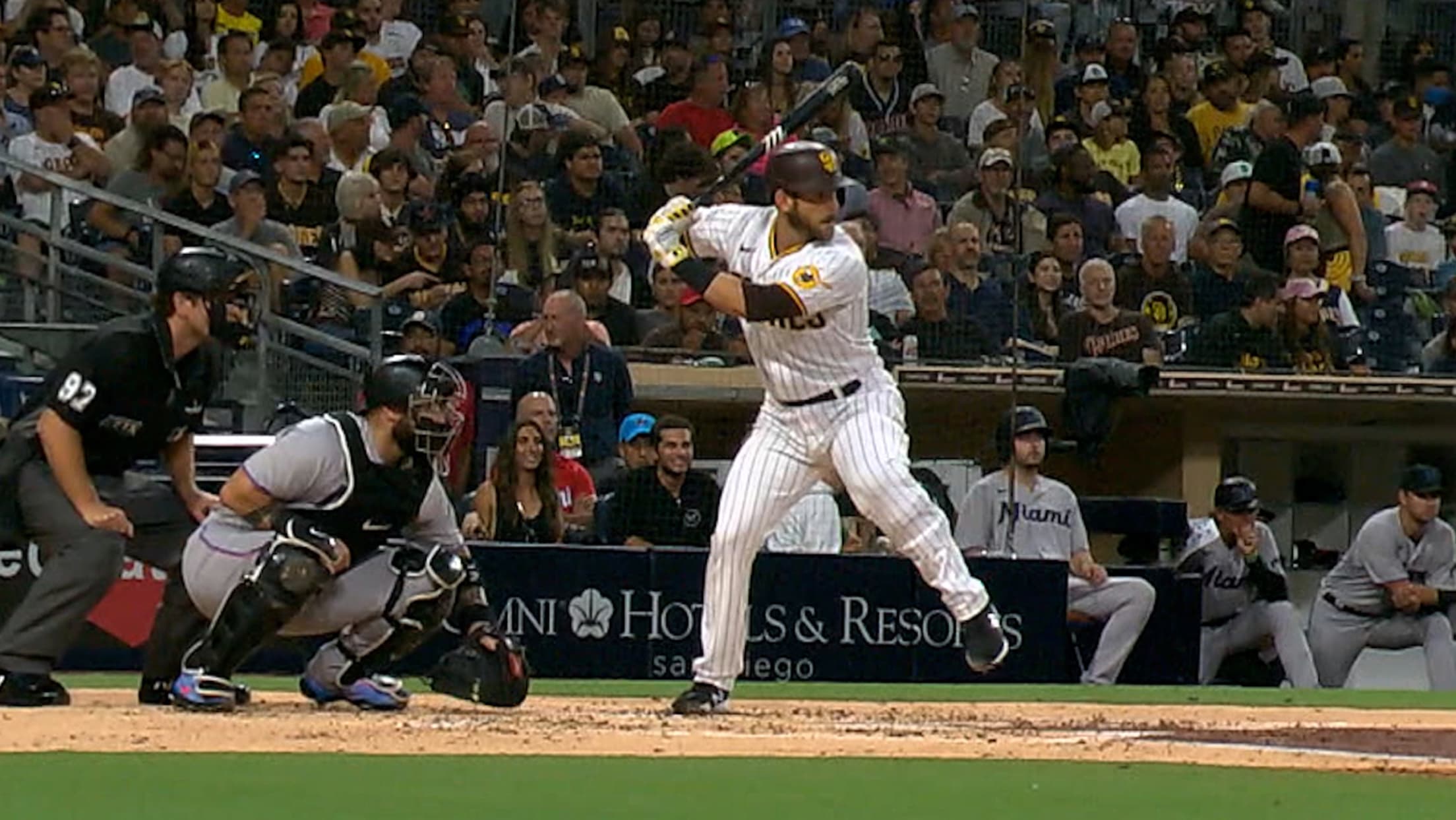 SAN DIEGO -- How's this for a valuable midseason addition to the Padres' playoff push: Austin Nola is an excellent defensive catcher, who pitchers love throwing to, hitting .304/.406/.418 in 30 games this season. You better believe the Padres missed his presence in their lineup when Nola was sidelined for
'He'll be ready': Tatis takes BP, outfield reps
Stammen set to get look in Padres' starting rotation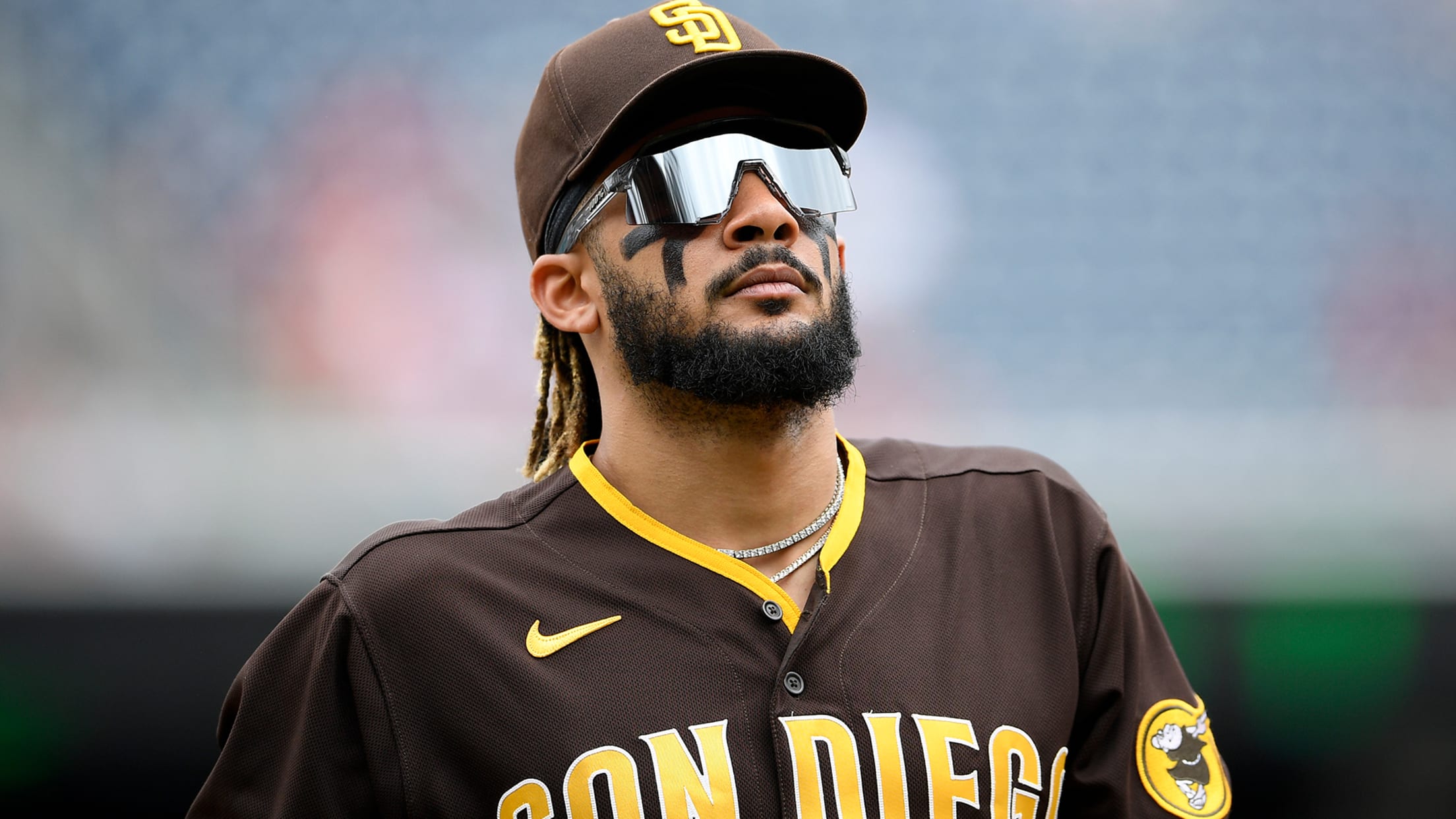 SAN DIEGO -- Fernando Tatis Jr. took another important step toward his return from a partially dislocated left shoulder on Monday -- perhaps his busiest day since he sustained the injury nine days ago. The Padres' star shortstop (or is he?) took about 50 swings on the field during batting
Rehabbing Tatis taking reps in outfield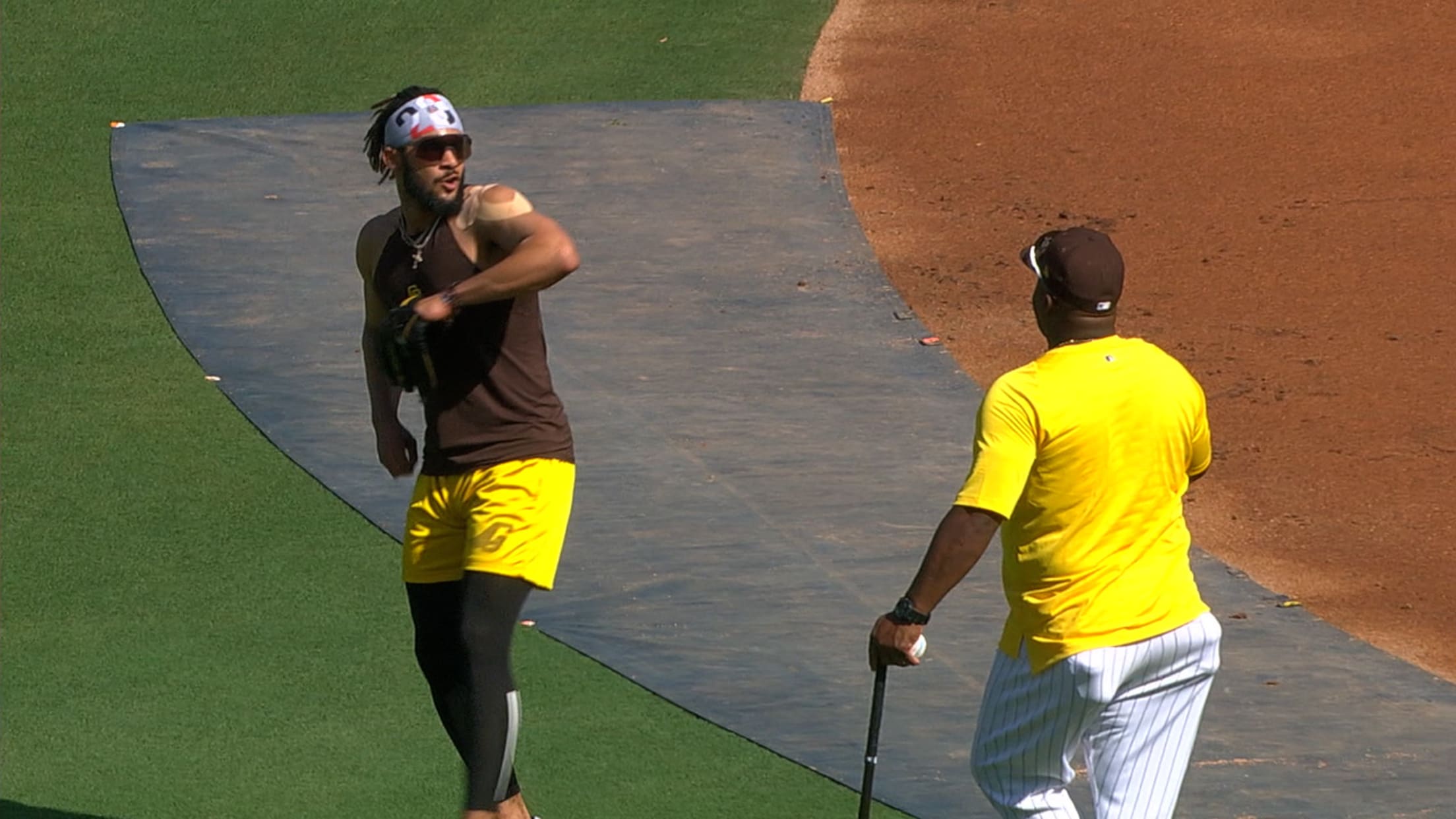 SAN DIEGO -- The Padres continue to give Fernando Tatis Jr. work in the outfield as he endeavors to return from a partially dislocated left shoulder. Manager Jayce Tingler and his coaching staff hit the field on Saturday as Tatis took fly balls by himself in right field hours before
Tatis doing 'better than everybody thought'
Padres' star shortstop encouraged by progress of injured shoulder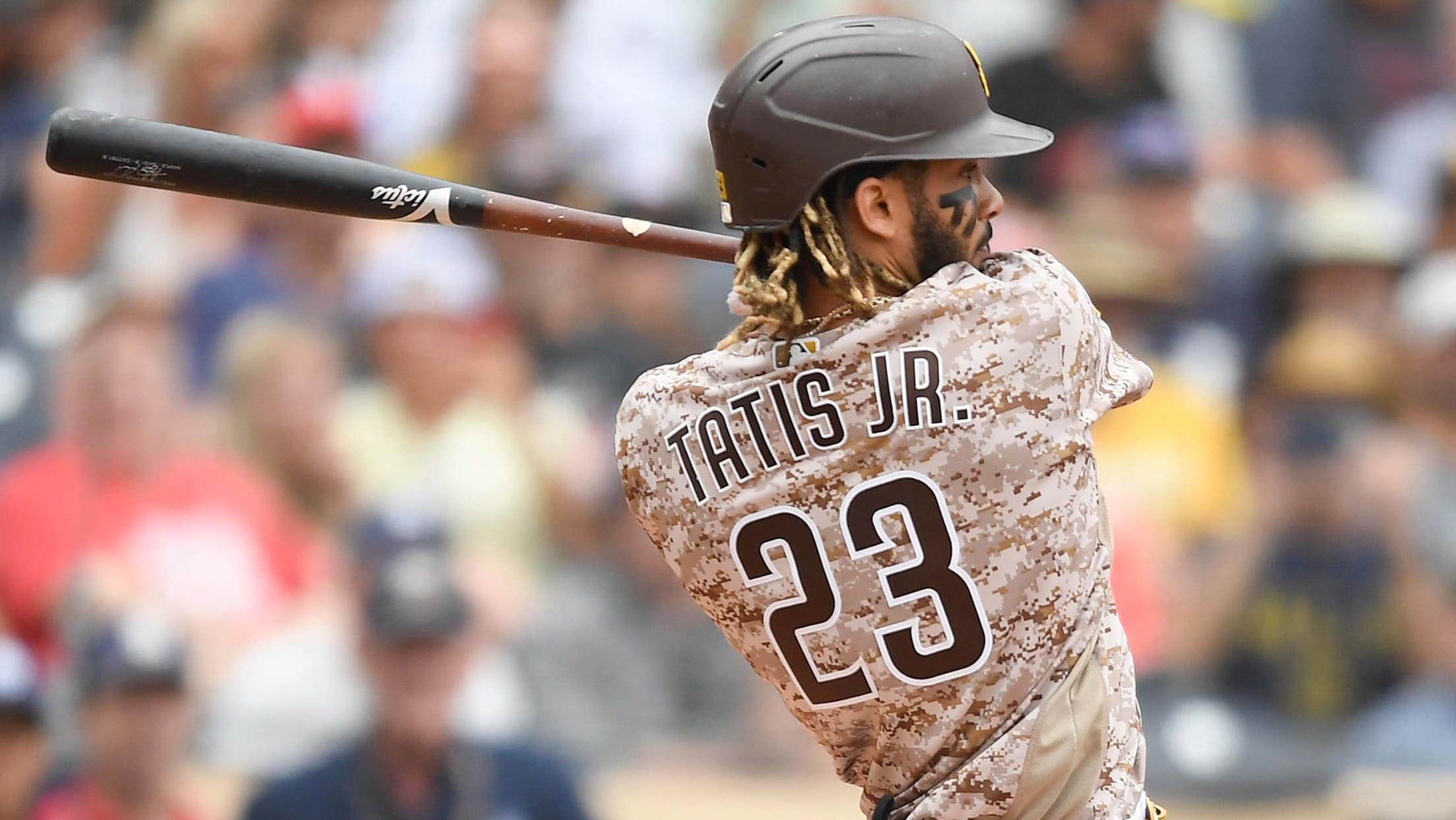 SAN DIEGO -- We've seen what Fernando Tatis Jr. can do on a baseball field. Apparently, he can impress in the trainer's room, too. As the Padres opened a six-game homestand on Friday against the D-backs, the superstar shortstop and manager Jayce Tingler were buoyed with optimism about his health.
Tatis placed on 10-day IL with shoulder injury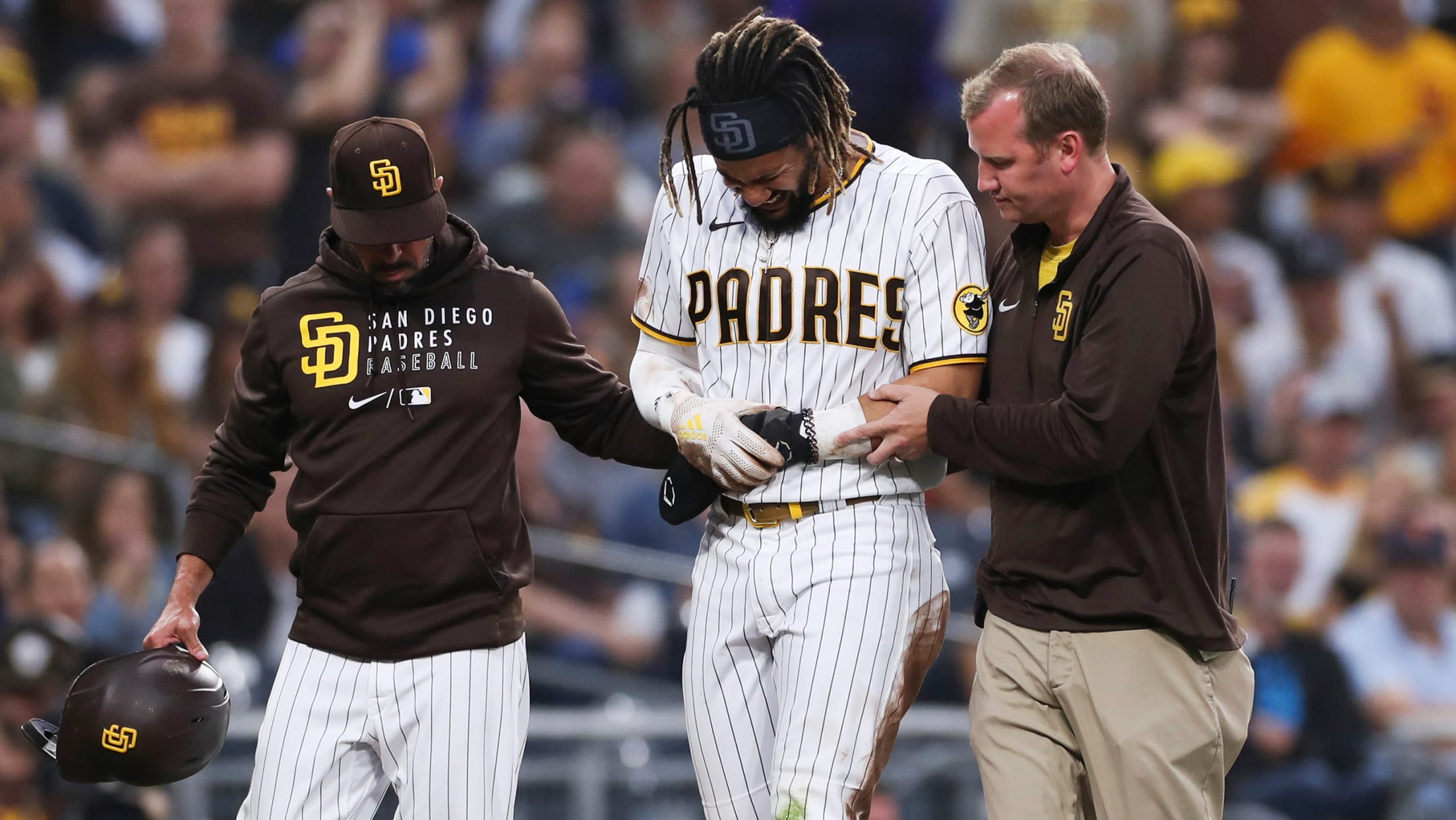 SAN DIEGO – The Padres placed shortstop Fernando Tatis Jr. on the injured list on Saturday, a day after he suffered a recurrence of his partially dislocated left shoulder while sliding into third base against the Rockies. An MRI taken Saturday morning revealed left shoulder instability and inflammation, the team
Tatis' injury caps rough Trade Deadline day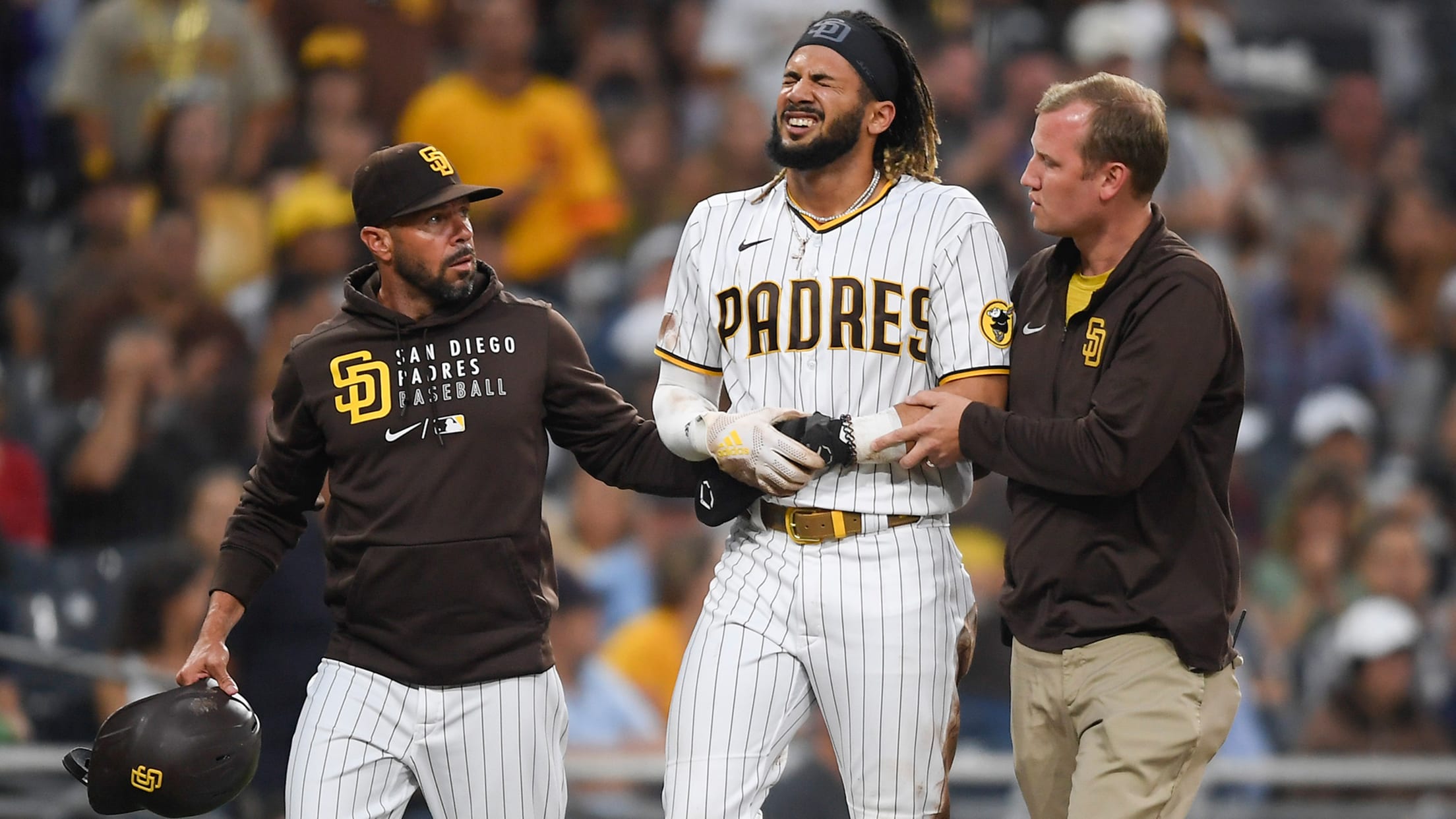 SAN DIEGO -- The Padres missed out on a chance to land a starter at the Trade Deadline, then saw their own starter surrender eight runs in a 9-4 loss to the Rockies at Petco Park -- but that wasn't the worst of it on Friday. This was ... On
Nola makes return to lineup vs. Marlins
Veteran catcher will split time with rookie Caratini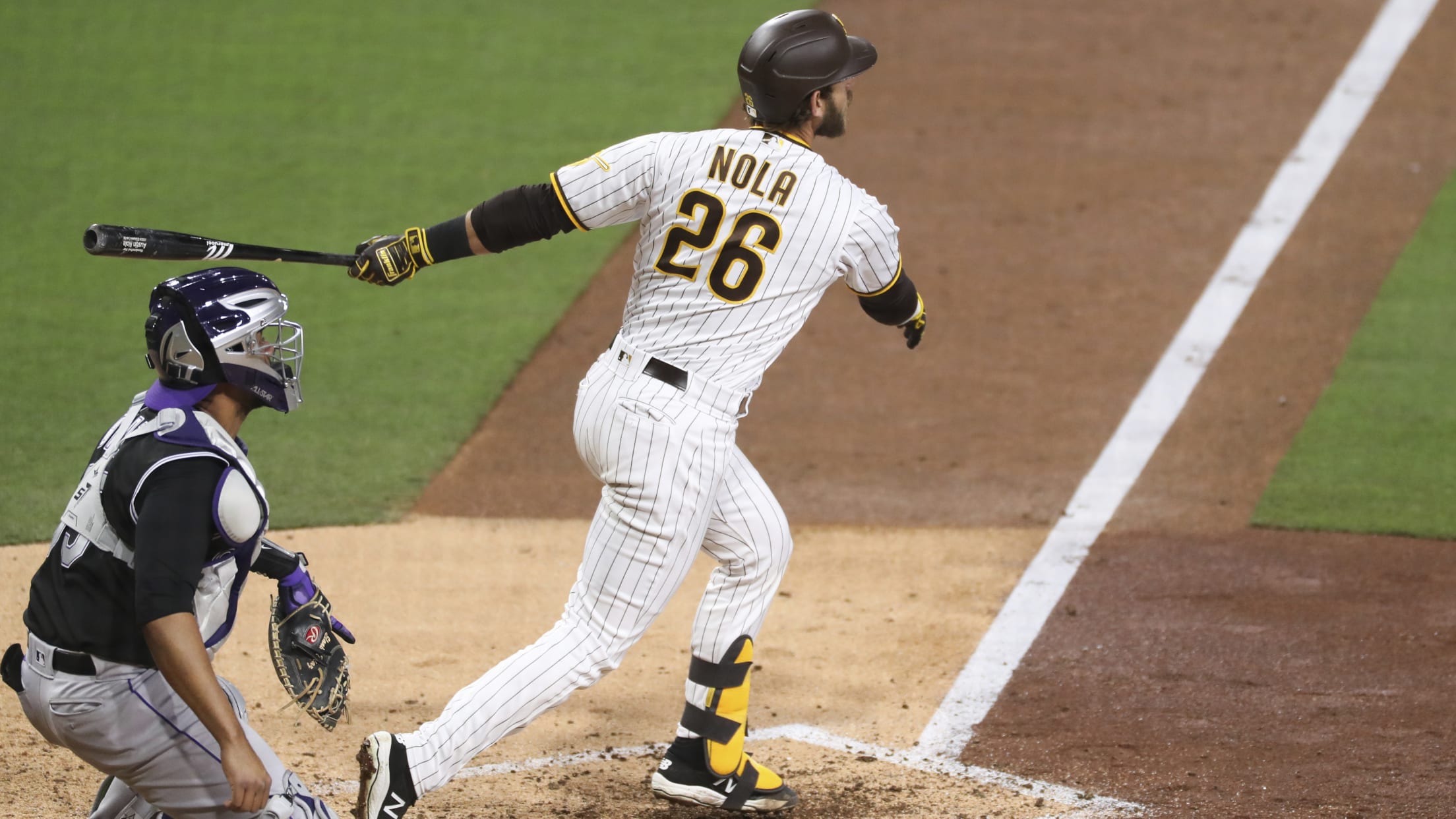 The much-awaited return of Austin Nola arrived on Thursday in the Padres' 3-2 win over the Marlins at loanDepot park, after he missed nearly two months with a left knee sprain. The veteran catcher hadn't played with his team since May 24. "Everything was good," Nola said afterward. "The adrenaline
Notes: Padres' leadoff tandem; Lamet's role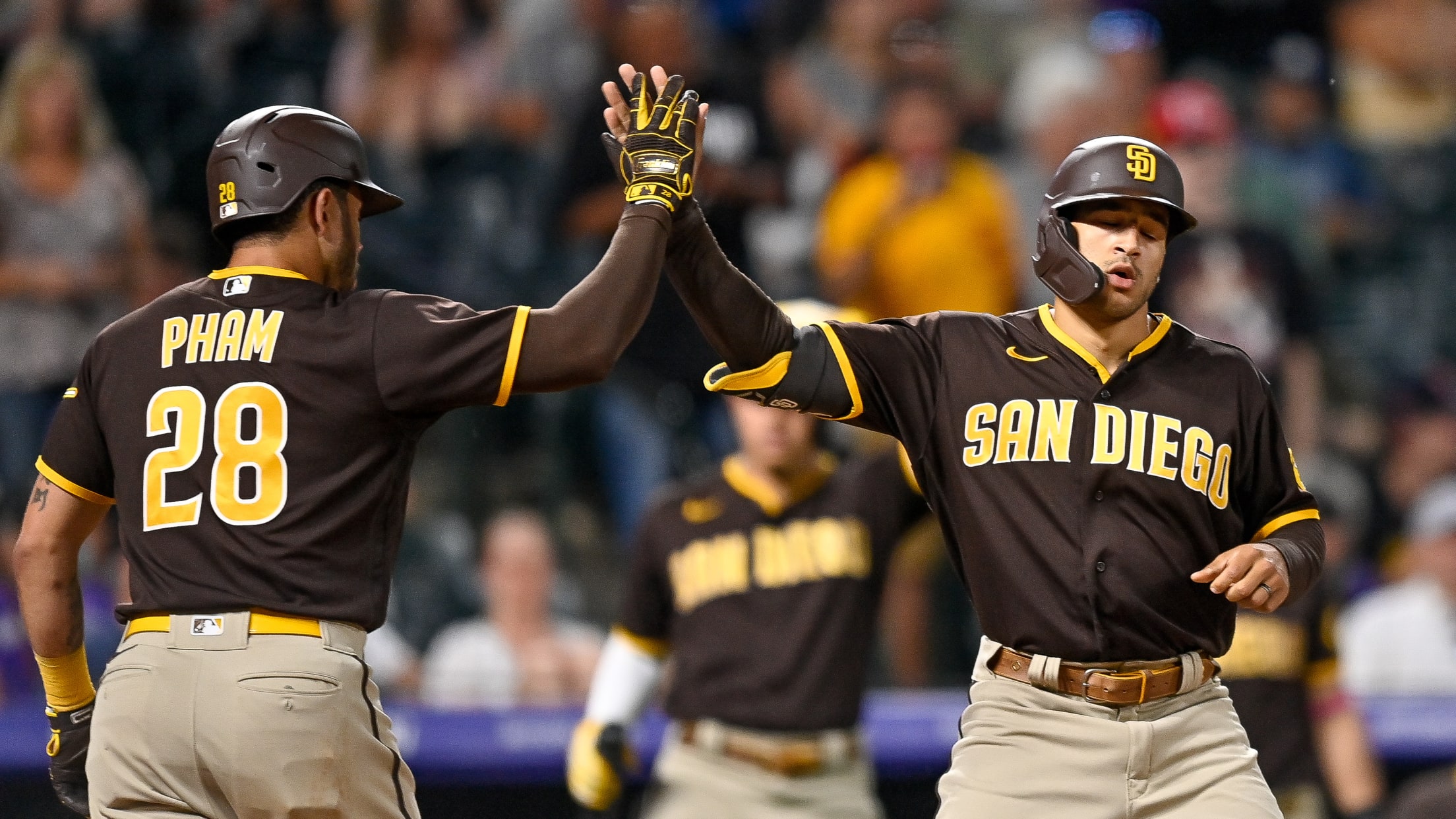 ATLANTA -- It's not a platoon, per se, because Tommy Pham and Trent Grisham are still the Padres' everyday starters in left and center field, respectively. But since the All-Star break, the righty-hitting Pham and the lefty-hitting Grisham have essentially served as a platoon in the leadoff spot for the
Injuries cloud outlook for Friars' rotation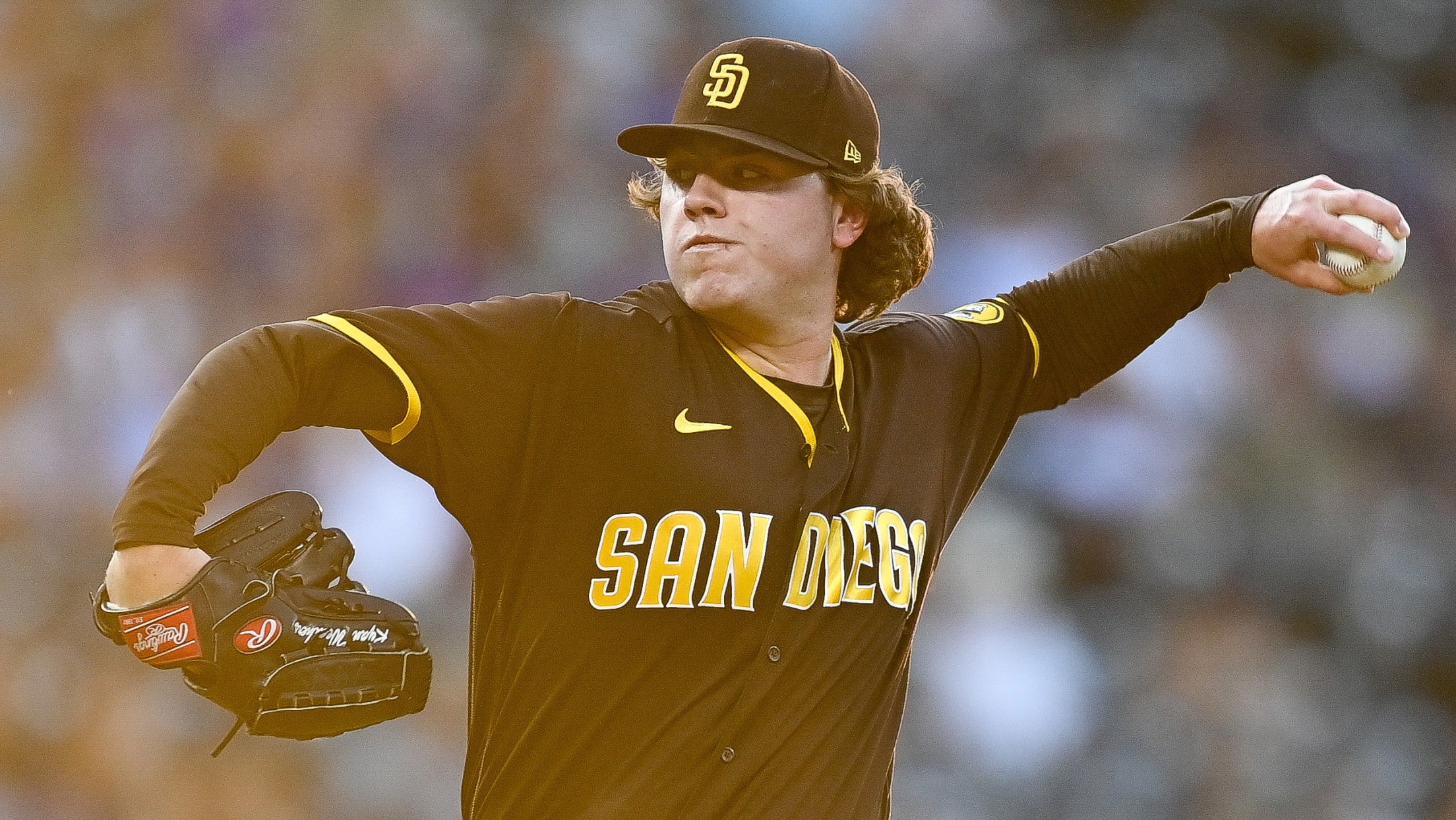 WASHINGTON -- The Padres enter the second half of the season with sky-high aspirations, tempered by a few significant question marks. The most pressing of those questions marks: the starting rotation. On paper, the Padres built perhaps the best rotation in baseball this season. It was OK during the first
Weathers exits with leg injury vs. Rox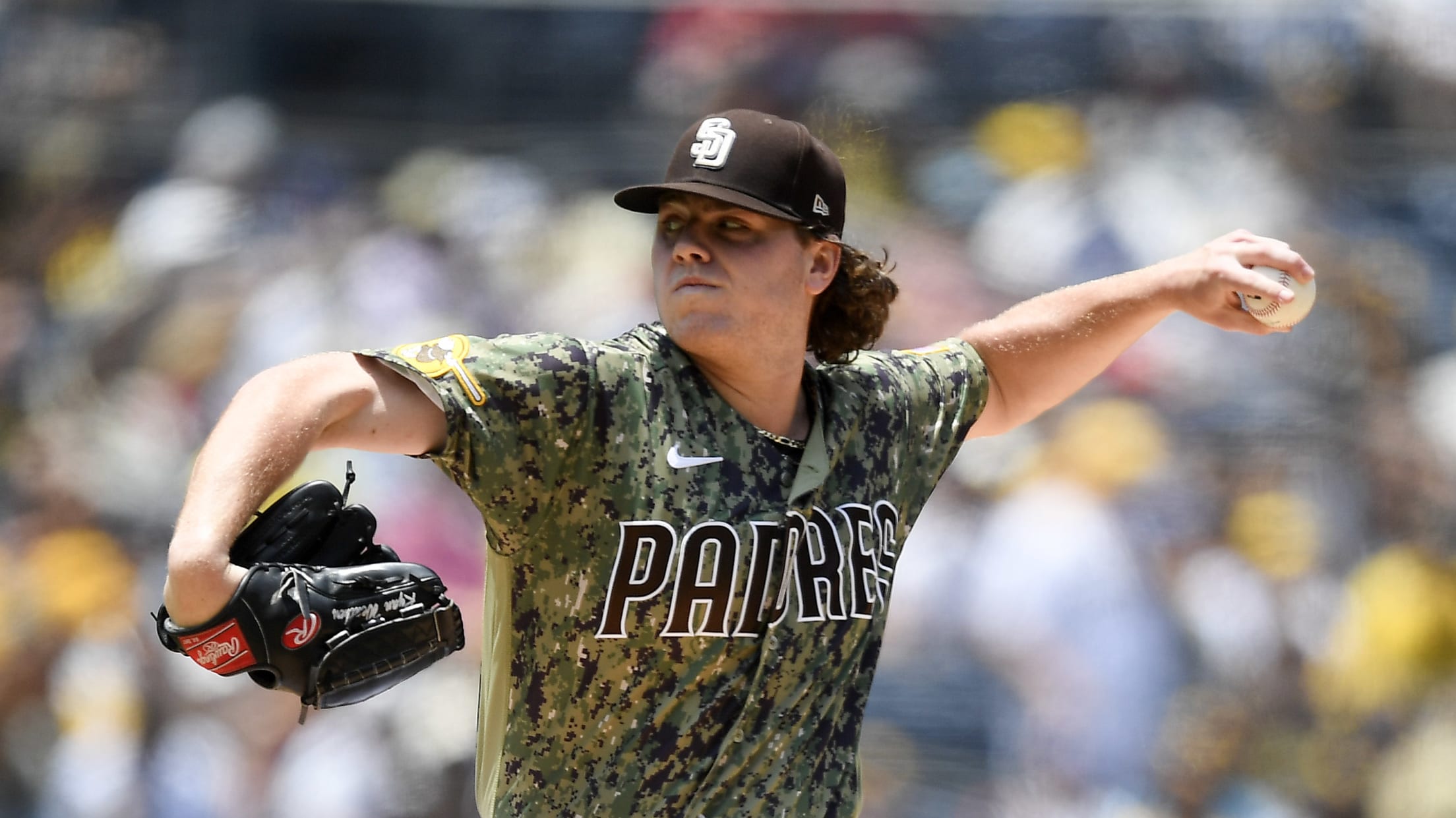 SAN DIEGO -- Starting pitcher Ryan Weathers exited the Padres' 3-1 loss to the Rockies on Sunday afternoon with a left leg injury after a collision up the first-base line in the top of the third inning. Weathers, a 21-year-old rookie who has been a hugely important contributor for San