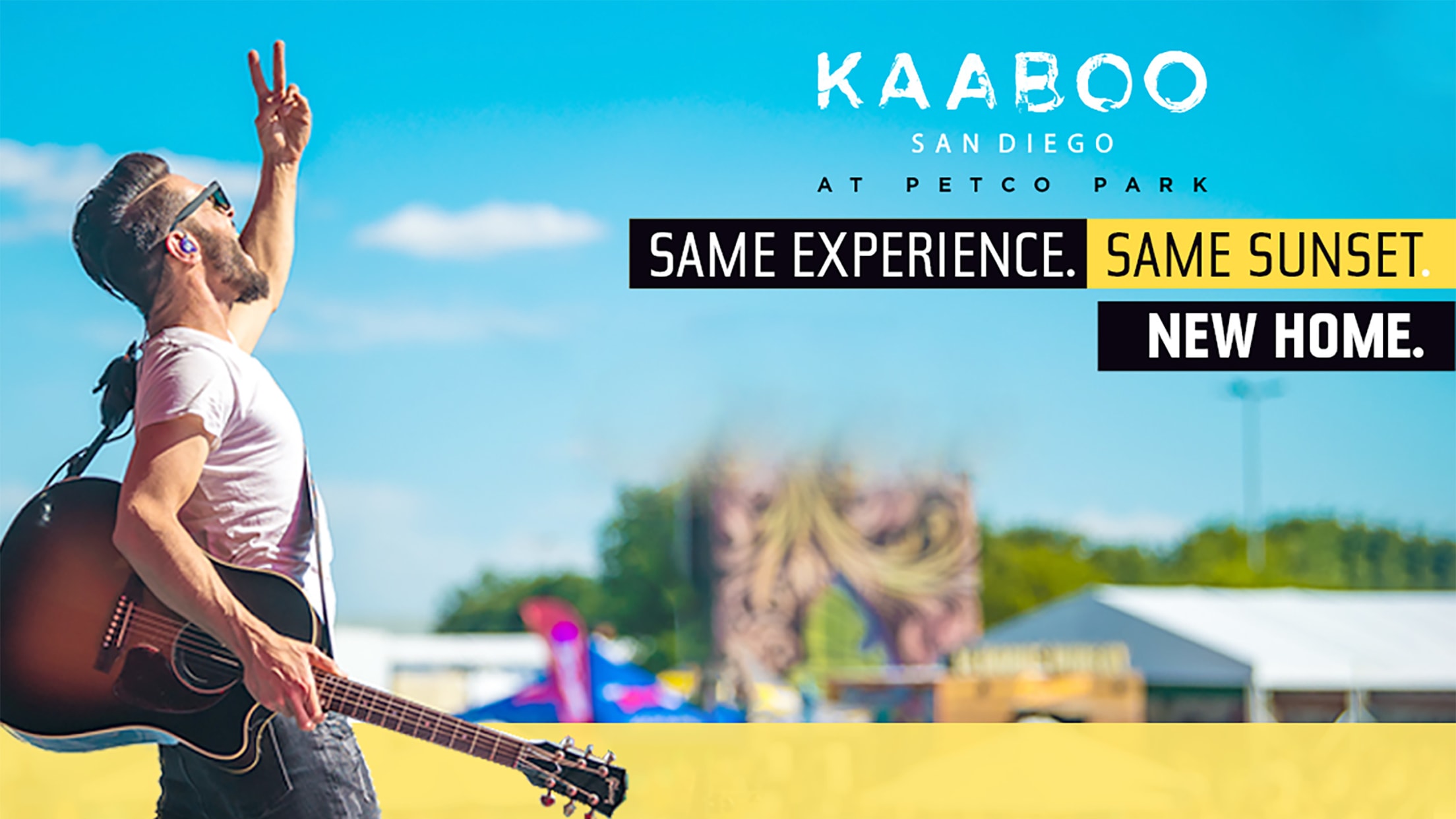 KAABOO - Southern California's largest music, comedy, art and culinary festival - is coming to Petco Park beginning in September 2020. KAABOO Del Mar, now known as KAABOO San Diego, will celebrate its sixth festival event with a move to Petco Park and its surrounding venues on September 18-20, 2020, and will feature a variety of headlining music hitmakers, and legends of varying genres, and offer an unrivaled level of entertainment throughout the weekend.
KAABOO San Diego will uphold its "five senses under the sun" formula featuring a world-class musical lineup and hilarious comedians performing on numerous stages throughout Petco Park and surrounding area; Southern California's largest display of contemporary art exhibits; culinary demonstrations and upscale food and drink options; and a variety of personal indulgences.
Group Tickets, Suites and Premium Seating opportunities will be available at KAABOO San Diego. Be the first to learn more and get priority access.