Monster Jam at Petco Park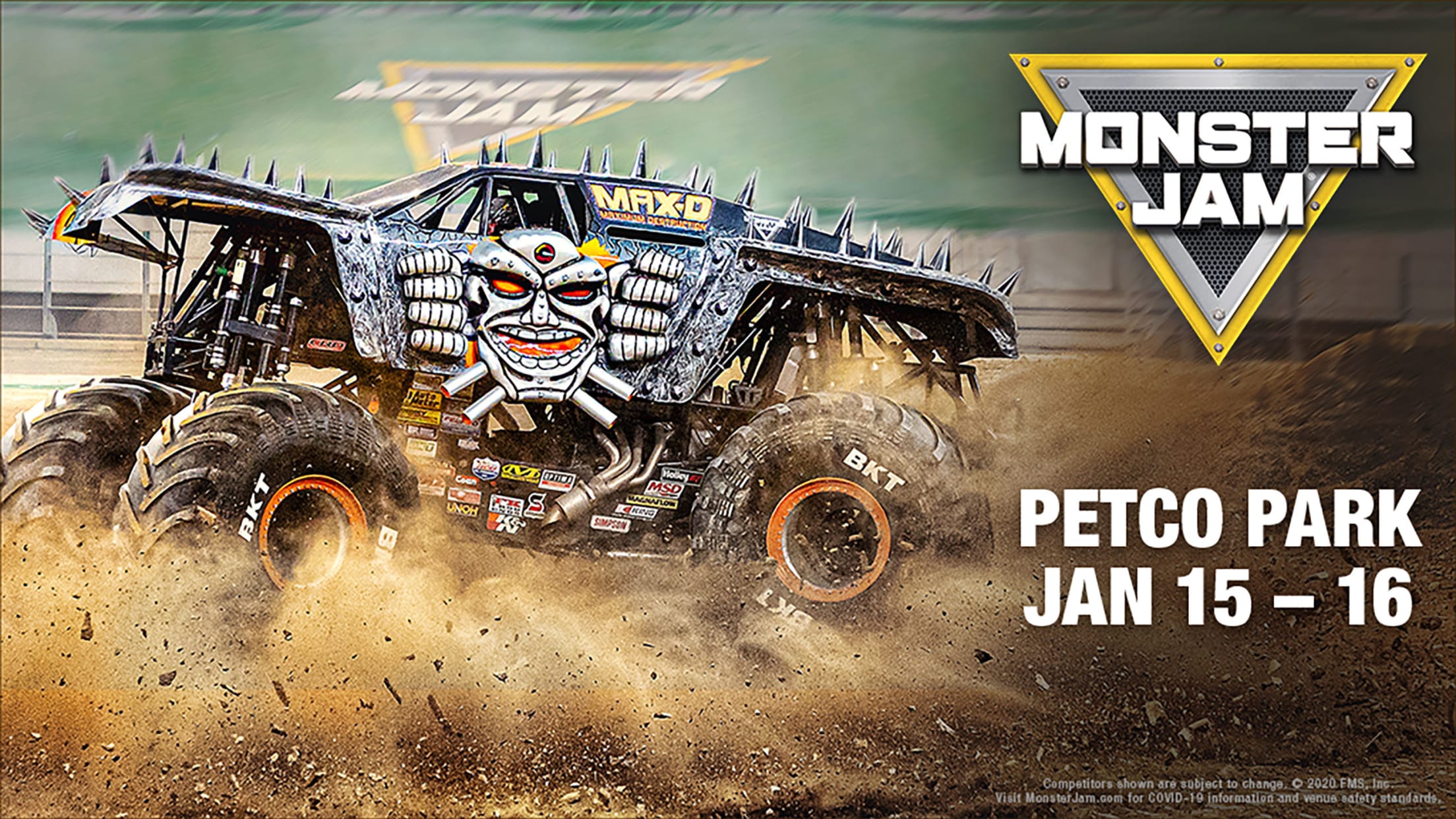 Monster Jam® returns to Petco Park January 15 and 16. Don't miss an action-packed motorsport with world-class athletes locked in intense competitions of speed and skill. Witness heated rivalries, high-flying stunts and fierce head-to-head battles for the Event Championship. Engineered to perfection, these 12,000-pound monster trucks, including the legendary Grave Digger®, Max-DTM, Megalodon® and more push all limits in Freestyle, Skills and Racing competitions.
For Suite inquiries, please contact 619.795.5060, email [email protected], or complete the Request Suite Information form below.
Pit Party
At the Monster Jam® Pit Party, you can see the massive trucks up close, meet your favorite drivers and crews, get autographs, take pictures and enjoy other family-friendly activities. It's an unforgettable part of the Monster Jam experience where special connections are made and lifelong fans are born. This. Is. Monster Jam.TM
Pit Party Early Access Pass
Enjoy an exclusive extra hour with the Pit Party Early Access Pass. Get in an hour earlier and beat the crowds so you have more time to see the trucks, meet the drivers and get autographs. Pit Party Early Access Pass quantities are limited. Don't miss out! This. Is. Monster JamTM.
Health and Safety Guidelines
Proof of vaccination or negative test is not required for entry. In accordance with the California Department of Health mask mandate, face masks are required to be worn in any indoor spaces within Petco Park. Masks will be available and provided at any Guest Services location found around the concourse.