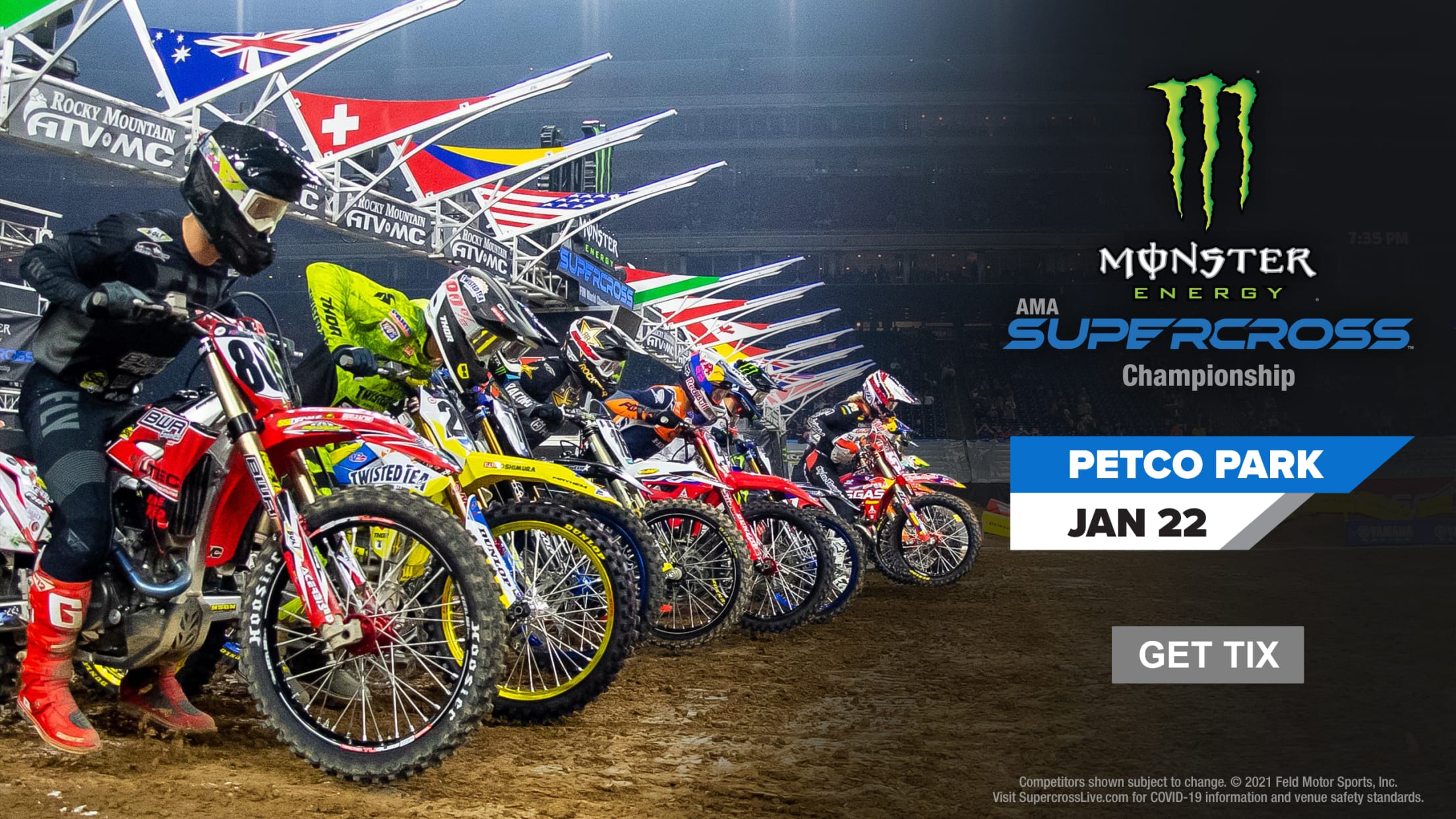 Monster Energy AMA Supercross returns to Petco Park on Saturday, January 22nd! Don't miss your chance to experience the most competitive and highest-profile off-road motorcycle racing championship in the world - Monster Energy AMA Supercross, an FIM World Championship. The greatest athletes from around the globe seek to outperform each other on custom-designed tracks inside the most prestigious stadiums in the country.
Health and Safety Guidelines
Proof of vaccination or negative test is not required for entry. In accordance with the California Department of Health mask mandate, face masks are required to be worn in any indoor spaces within Petco Park. Masks will be available and provided at any Guest Services location found around the concourse.