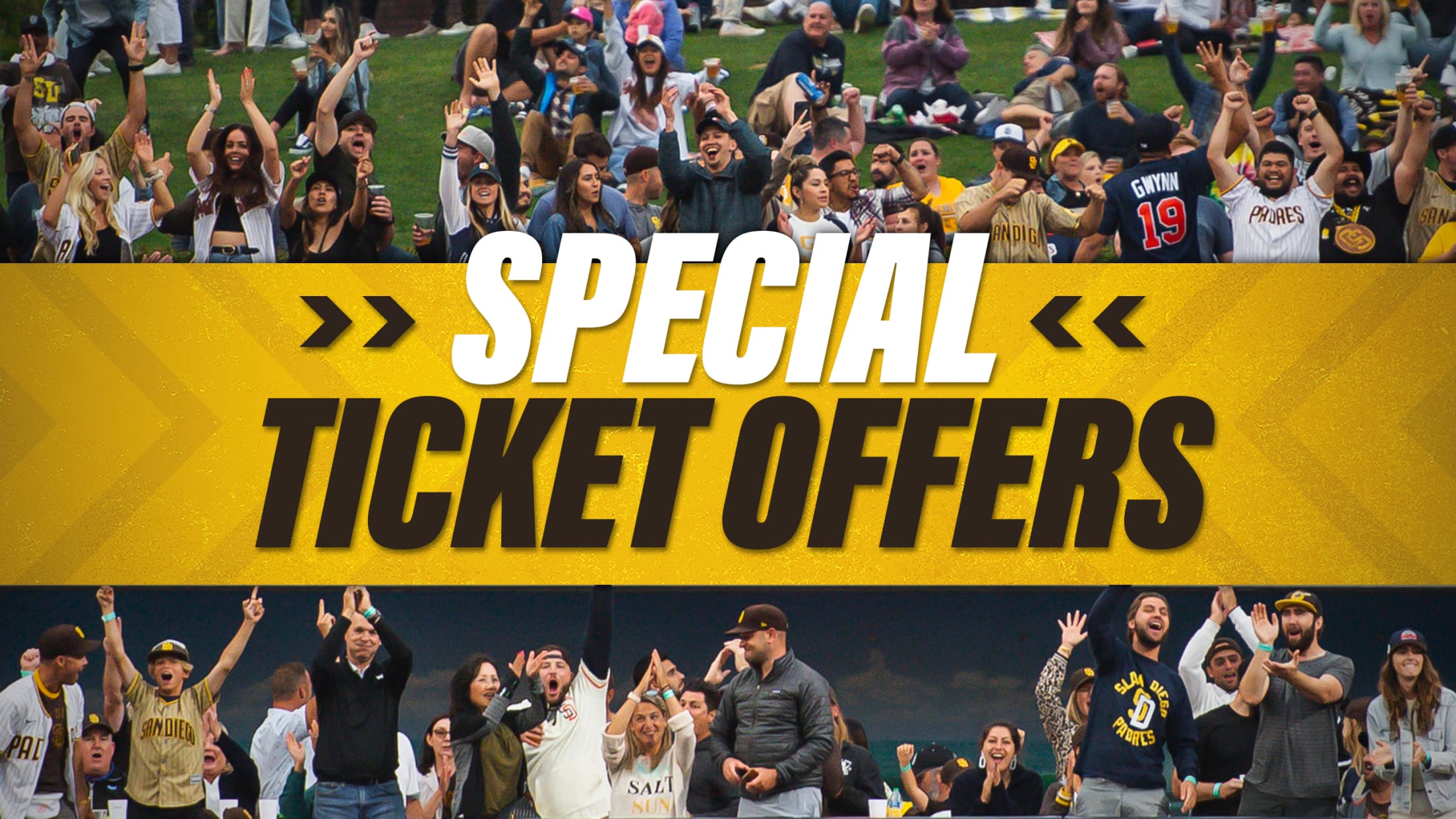 Have you ever wanted to experience a Padres game from one of our unique all-inclusive hospitality spaces or a private suite?
A limited number of tickets are available in select hospitality spaces and suites for upcoming games! Check back for additional offers throughout the season.
Looking for a different date or location? Hospitality spaces and suites are available for various size groups and game dates throughout the season! Email [email protected] or [email protected] for more information.
Any discounted tickets purchased by an unauthorized ticket broker or reseller (or anyone who represents an unauthorized ticket broker or reseller) are subject to cancellation by the Padres at any time, even after resale.
Hospitality Space Special Offers
Hospitality Spaces at Petco Park are ideal for company picnics, employee events, or perfect for entertaining friends and family. The Padres provide a turn-key experience so all you have to do is enjoy the game and ballpark experience!
Food Service: 90 minutes prior to 1st pitch until 1 hour after 1st pitch.
Beverage Service: 90 minutes prior to 1st pitch through the 7th inning
Western Metal Building Rooftop
Enjoy the game on the rooftop of the historic Western Metal Supply Co. Building in left field. The Rooftop offers high top tables and chairs across the shared social space and assigned ballpark seats for watching the game. Ballpark seats are in sections 326 and 328, adjacent to the space.
Toyota Beach
Just behind the wall in right-center field, the Toyota Beach is one of Petco Park's most popular hospitality spaces. Inspired by the local beach lifestyle, this is the perfect space for mingling and social interaction.
Open seating with Adirondack chairs along the front row and high-top tables with chairs throughout the space.
Estrella Jalisco Landing
Located directly below the scoreboard in left field is the Estrella Jalisco Landing.
The Landing consists of two levels with multiple buffet stations on the upper level, beverages available on the lower level and open, drink rail style seating on both.
Pacifico Porch
Tucked next to the Western Metal Supply Co. Building, the Pacifico Porch provides the perfect field-level group space with shade.
The Pacifico Porch consists of two porches with a buffet station on the third level. Both porches have drink rail style seating and high-top tables and chairs.
Suite Special Offers
Take your experience to the next level by viewing the game from one of our luxury suites. Most suites come with complimentary parking, the ability to add food and beverage packages and Standing Room Only tickets. Email [email protected] or request more information below.
Terrace Pavilion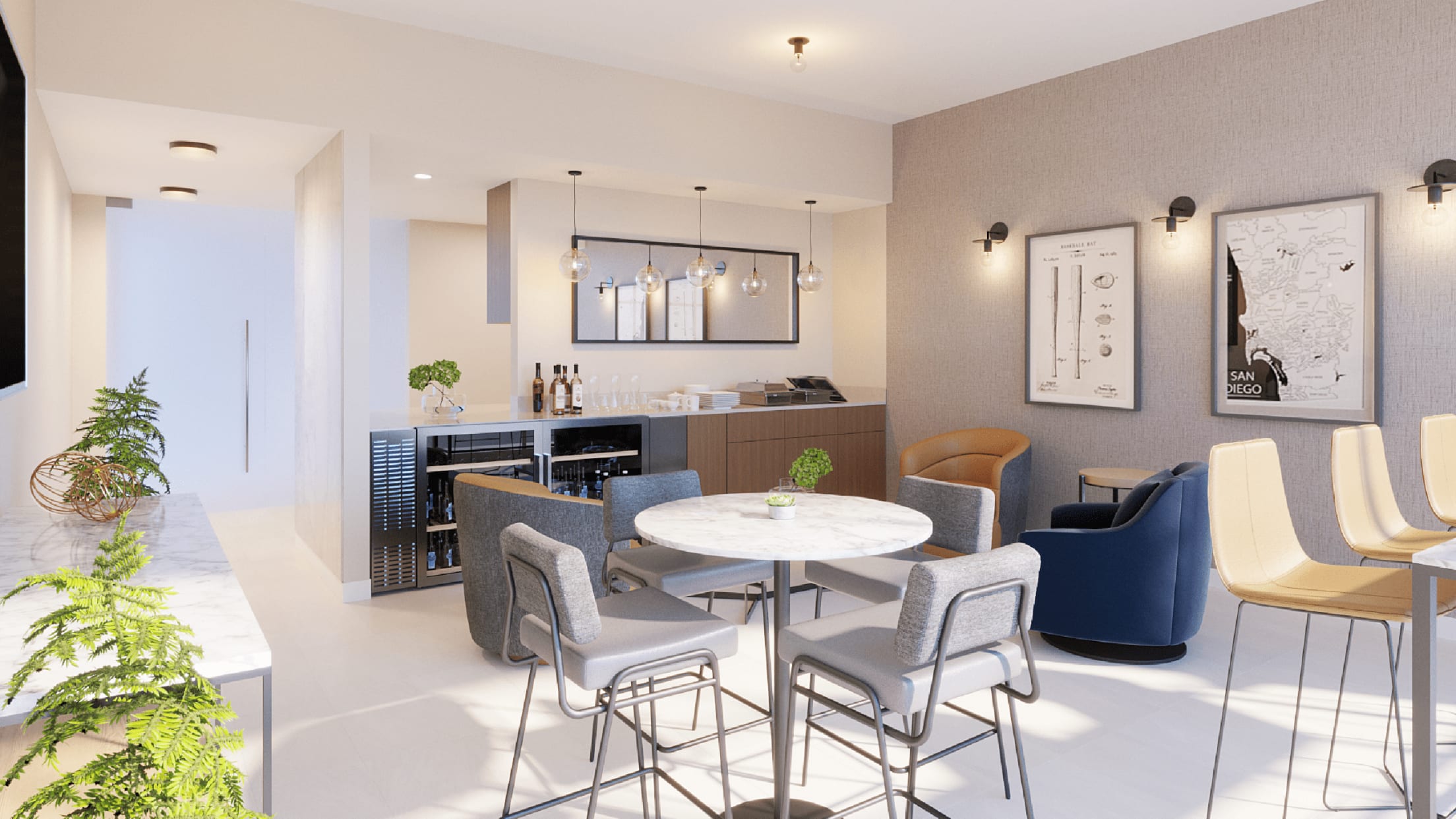 Located down the 1st and 3rd base lines, these suites look in from the foul poles and provide a great view of the entire field at Petco Park.
Tower Loft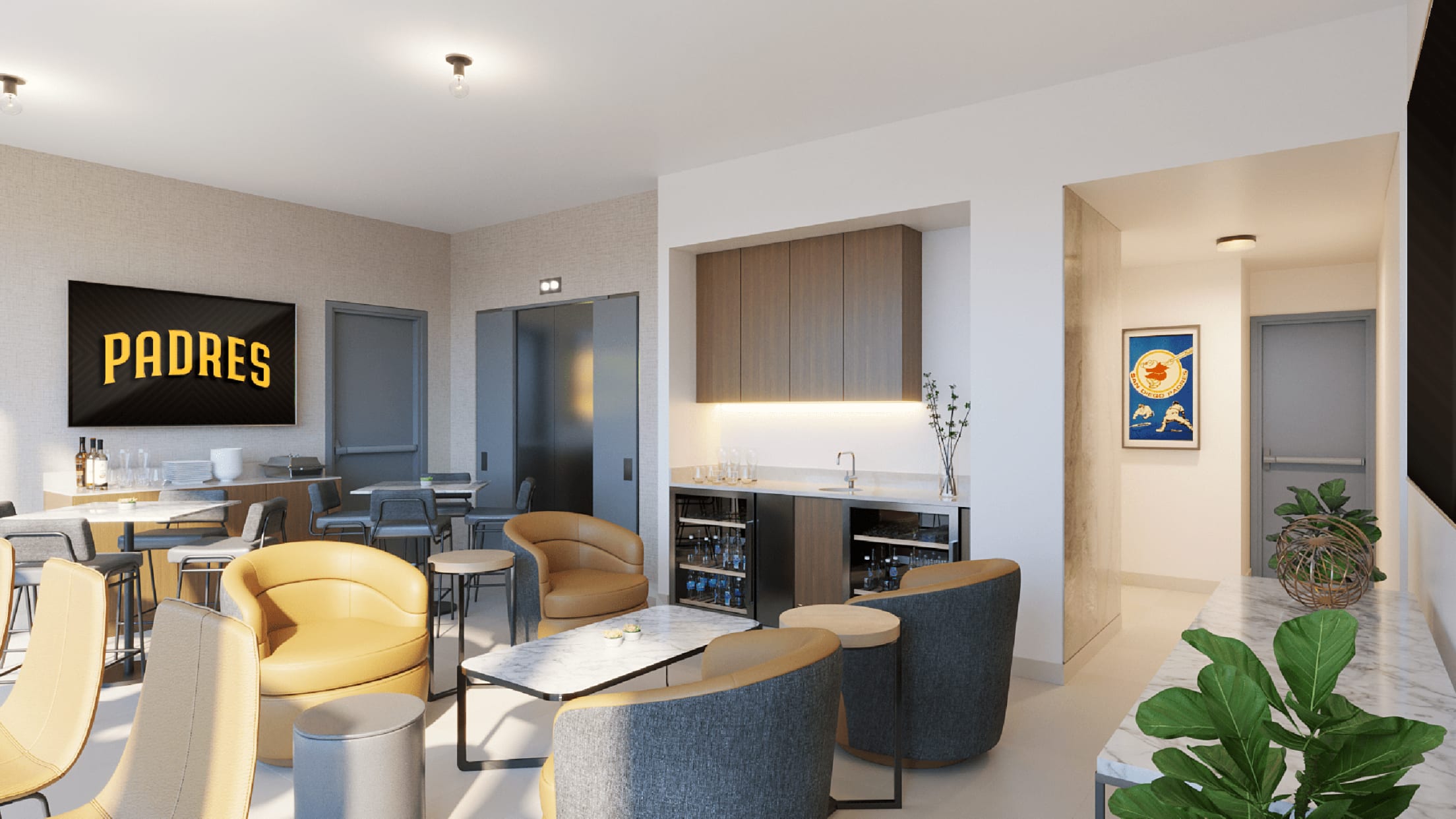 These spacious suites, located in the light towers on either side of the ballpark, are one of the signature architectural features of Petco Park.