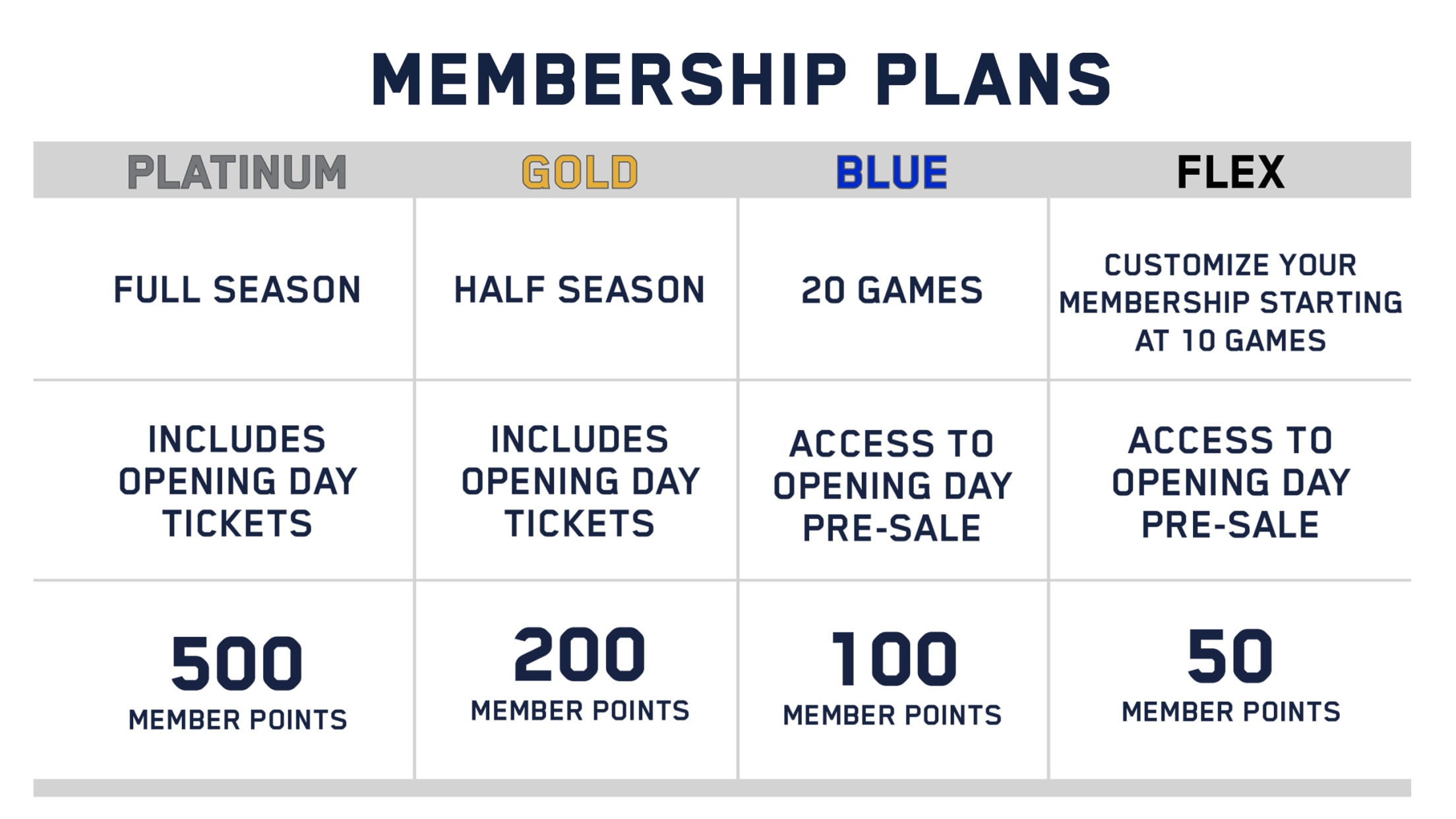 Access your tickets digitally through the MLB Ballpark app or Member card. Purchase, forward and upgrade your seats on the app.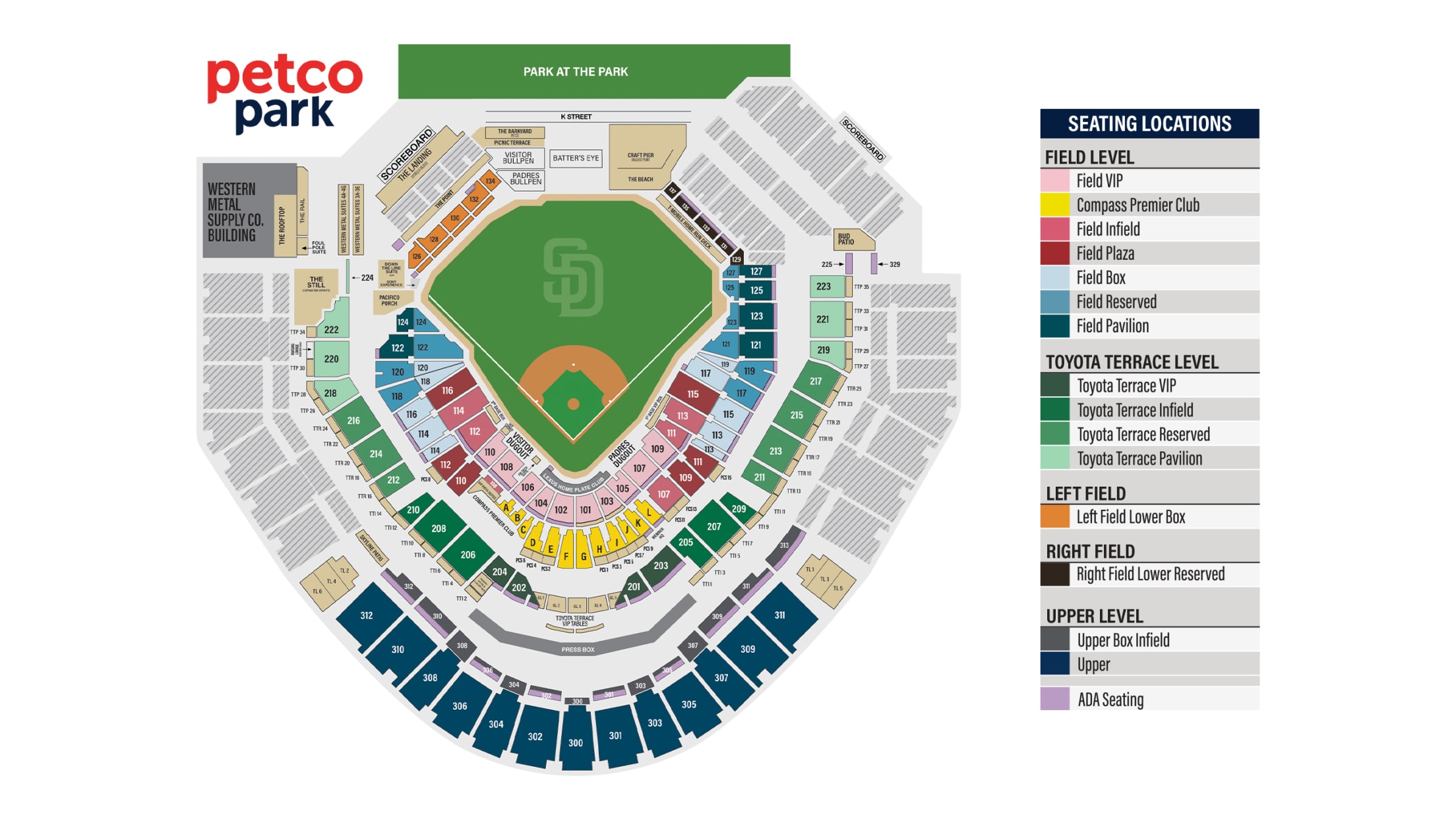 Guarantee parking at all Padres games in your Membership plan with pre-paid parking.
Members receive exclusive benefits through Compadres Fan Rewards. At the beginning of each year on January 1, all Members receive their Membership Plan, Tenure and Spend bonus points. Points can be redeemed for exclusive rewards items and experiences. Members have exclusive access to Member Events throughout the year.
Membership Rewards By Tenure
| Tenure | Platinum | Gold | Blue | Flex |
| --- | --- | --- | --- | --- |
| Membership Plan | 500 | 200 | 100 | 50 |
| Tenure 10 years + | 750 | 500 | 250 | 125 |
| Tenure 7-9 years | 500 | 200 | 125 | 75 |
| Tenure 4-6 years | 375 | 150 | 75 | 30 |
| Tenure 1-3 years | 250 | 100 | 50 | 25 |
Membership Rewards by Spend
| Spend | Platinum | Gold | Blue | Flex |
| --- | --- | --- | --- | --- |
| Membership Spend $0-$999 | 250 | 100 | 50 | 25 |
| Membership Spend $1k-$4999 | 375 | 150 | 75 | 30 |
| Membership Spend $5k-$9999 | 500 | 200 | 125 | 75 |
| Membership Spend $10K+ | 1000 | 500 | 250 | 125 |