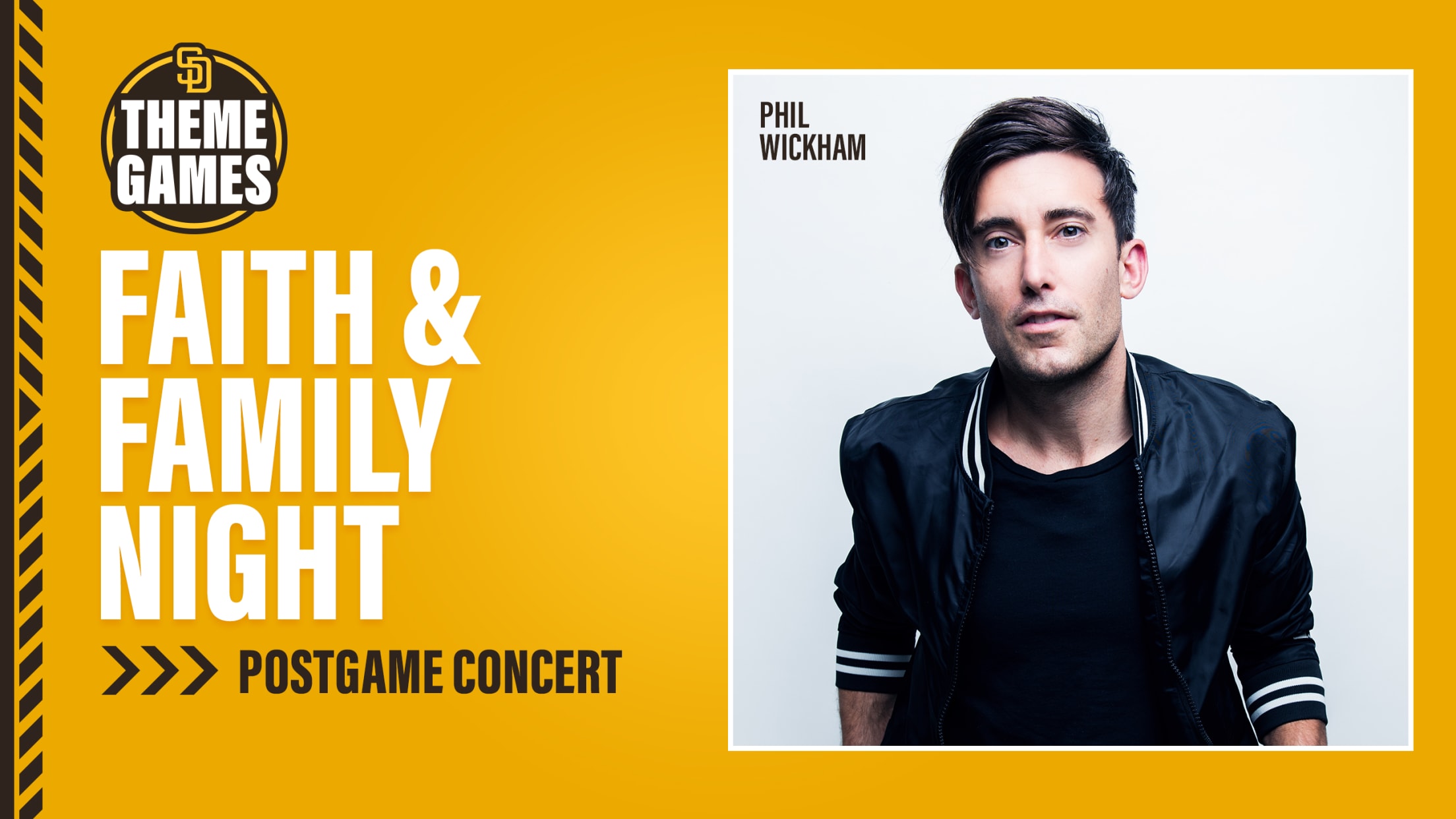 Faith and Family Night | Saturday, May 30 vs. Marlins
The Padres invite you to join other churches from around Southern California for 2020's first installment of Padres Faith & Family Night on Saturday, May 30 when the Padres take on the Marlins. All fans in attendance will receive a Reusable Bag presented by MLB Network.
Join us in Gallagher Square after the game for a Q&A, testimonials with players, and a post-game concert featuring national recording artist and contemporary Christian musician from San Diego, Phil Wickham!
For more information or to purchase groups of 10 or more please contact Brandon Drechsler at 619.795.5104 or [email protected]
---
Note: Exclusive giveaway or experience is only included with the Theme Game Package. Must purchase Theme Game Package from dedicated offer link to receive item. Available on a first-come, first-served basis. Subject to availability. This is not an all-fan giveaway, the giveaway will only be provided to those who purchase the Theme Game Package. Those who purchase the Theme Game Package will receive further information via email two days before the game on when and where to redeem the giveaway item.
Any discounted tickets purchased by an unauthorized ticket broker or reseller (or anyone who represents an unauthorized ticket broker or reseller) are subject to cancellation by the Padres at any time, even after resale.