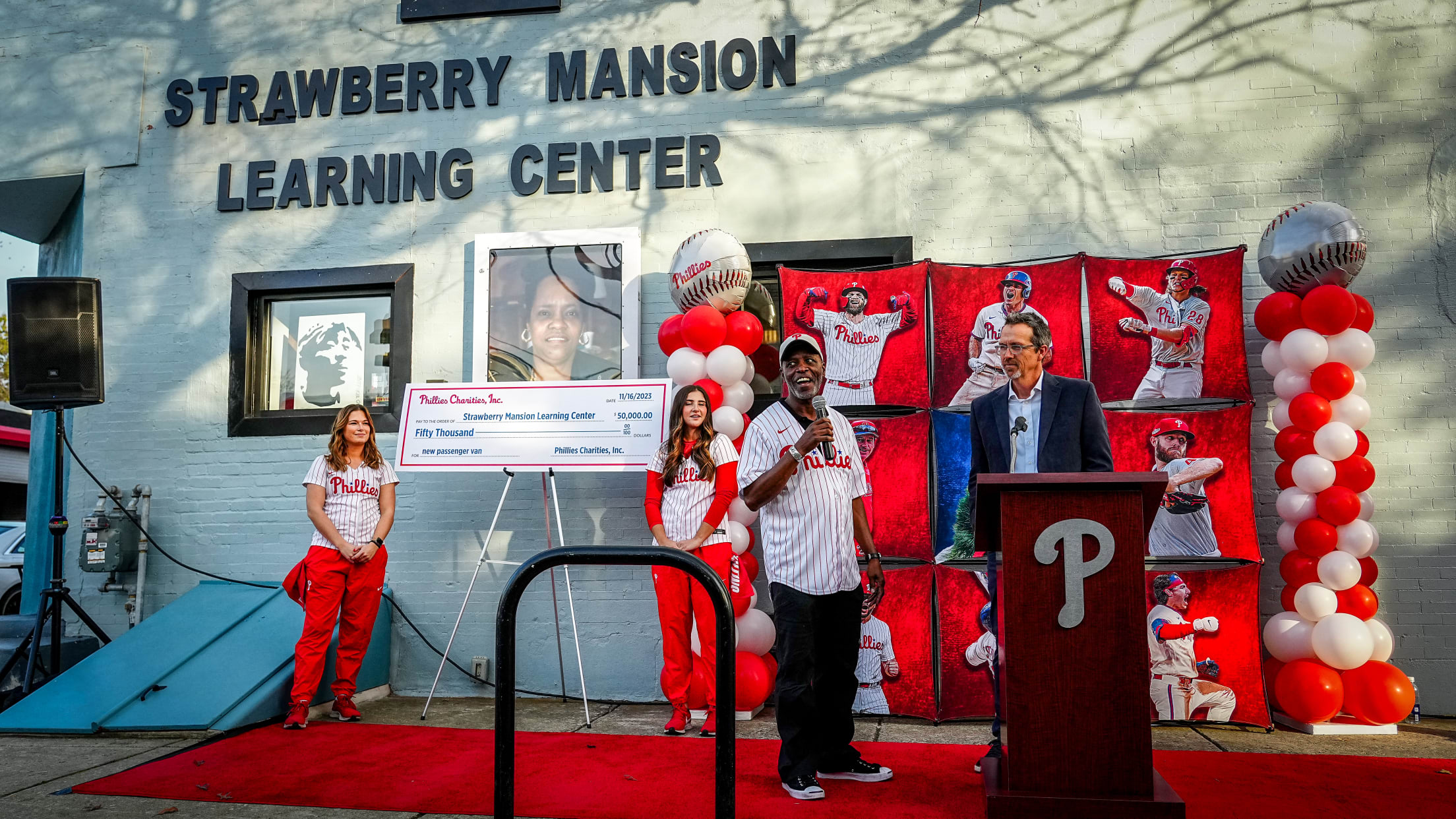 Scroll
Phillies and Chevrolet Surprise Strawberry Mansion Learning Center with New Passenger Van
On Thursday, November 17, the Phillies, with help from the community and Chevrolet, donated a much-needed passenger van to the Strawberry Mansion Learning Center, a newly renovated safe haven that provides free after-school and summer programming for children grades 5-12 in the Strawberry Mansion neighborhood of Philadelphia.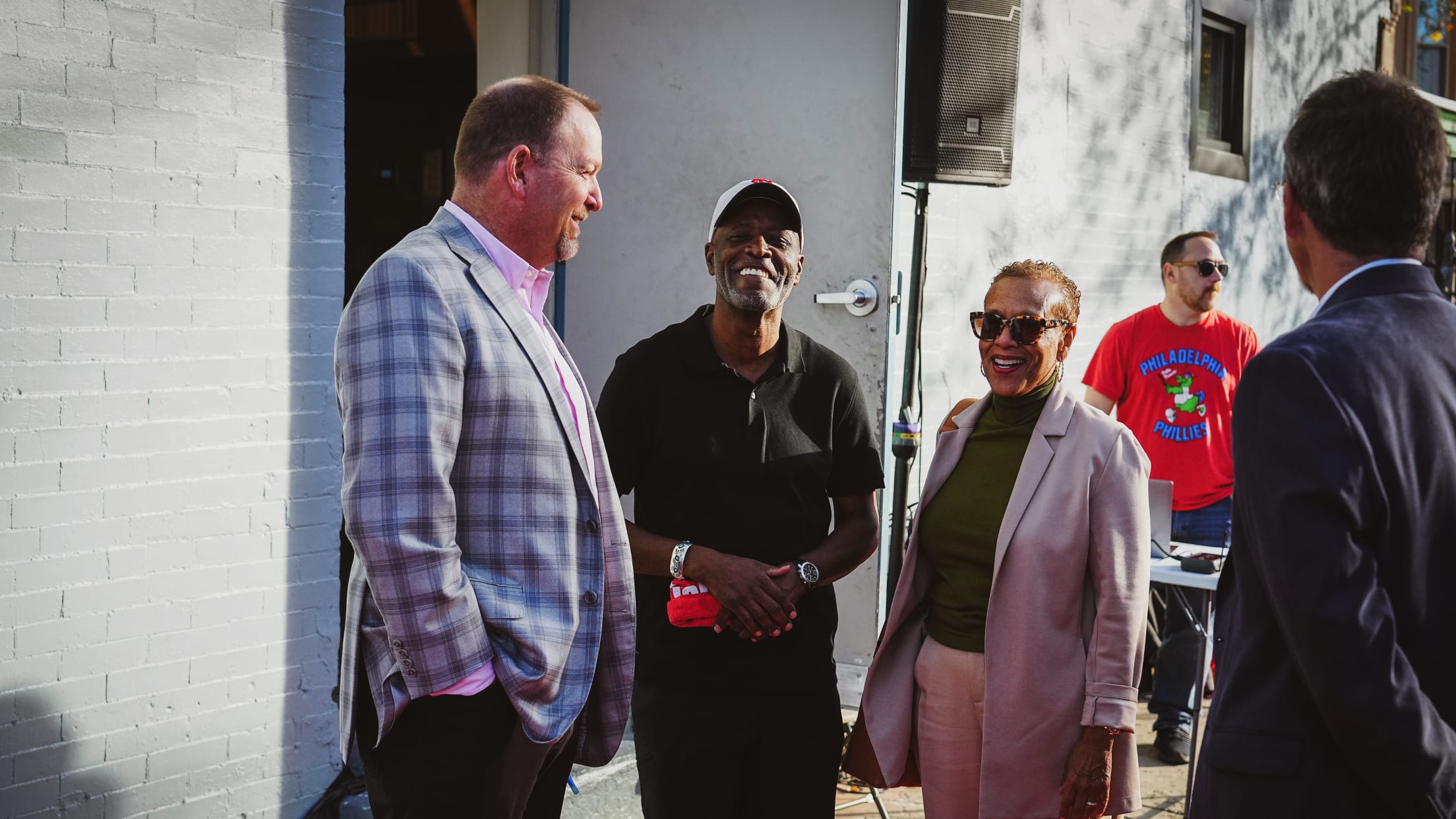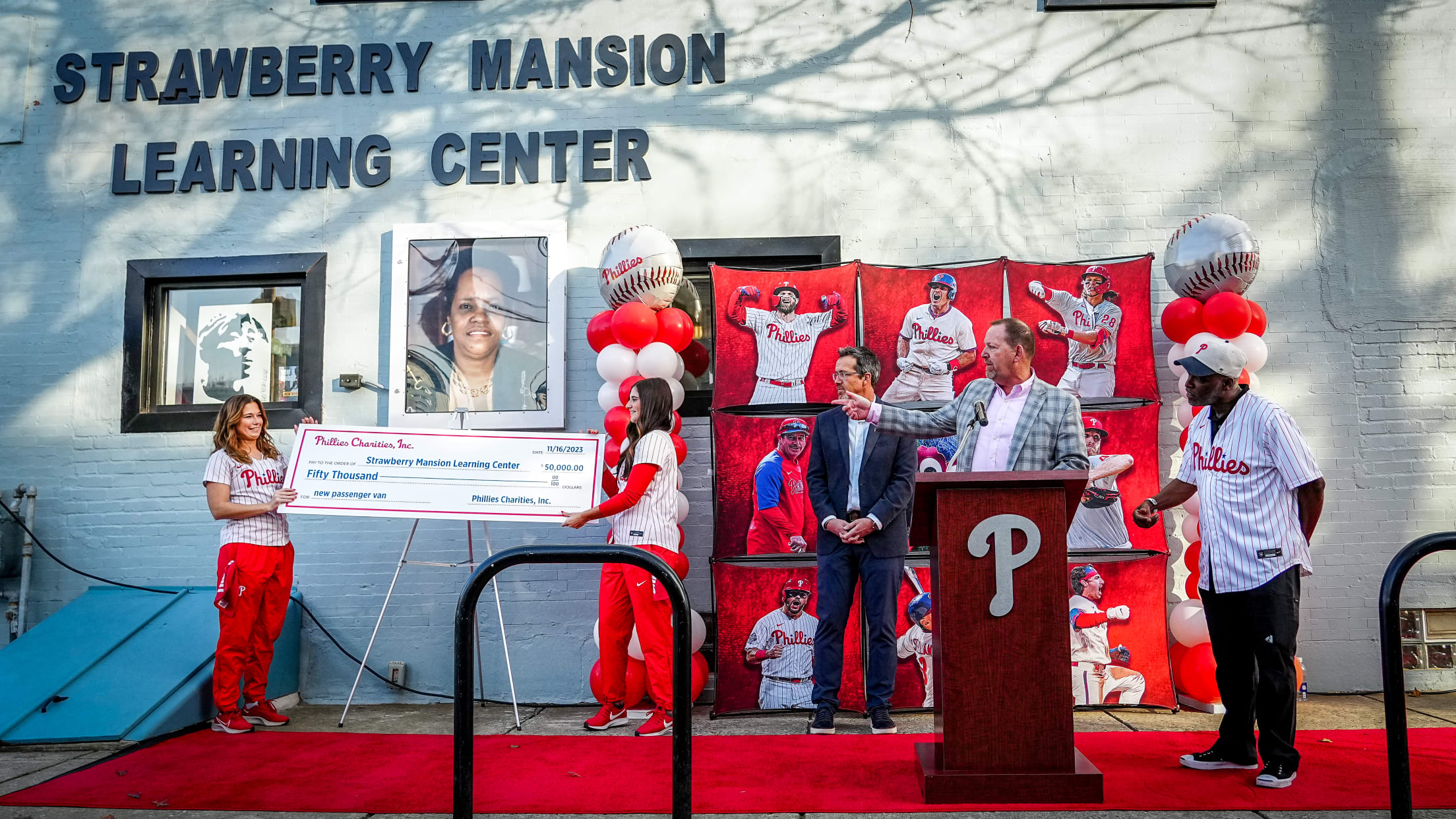 The 12-person passenger van will be used to transport kids on field trips and was provided with funding from a $35,000 Phillies Charities, Inc. grant and $15,000 MLB grant as part of its Fall Classic initiative (awarded to the Phillies for advancing to the NLCS).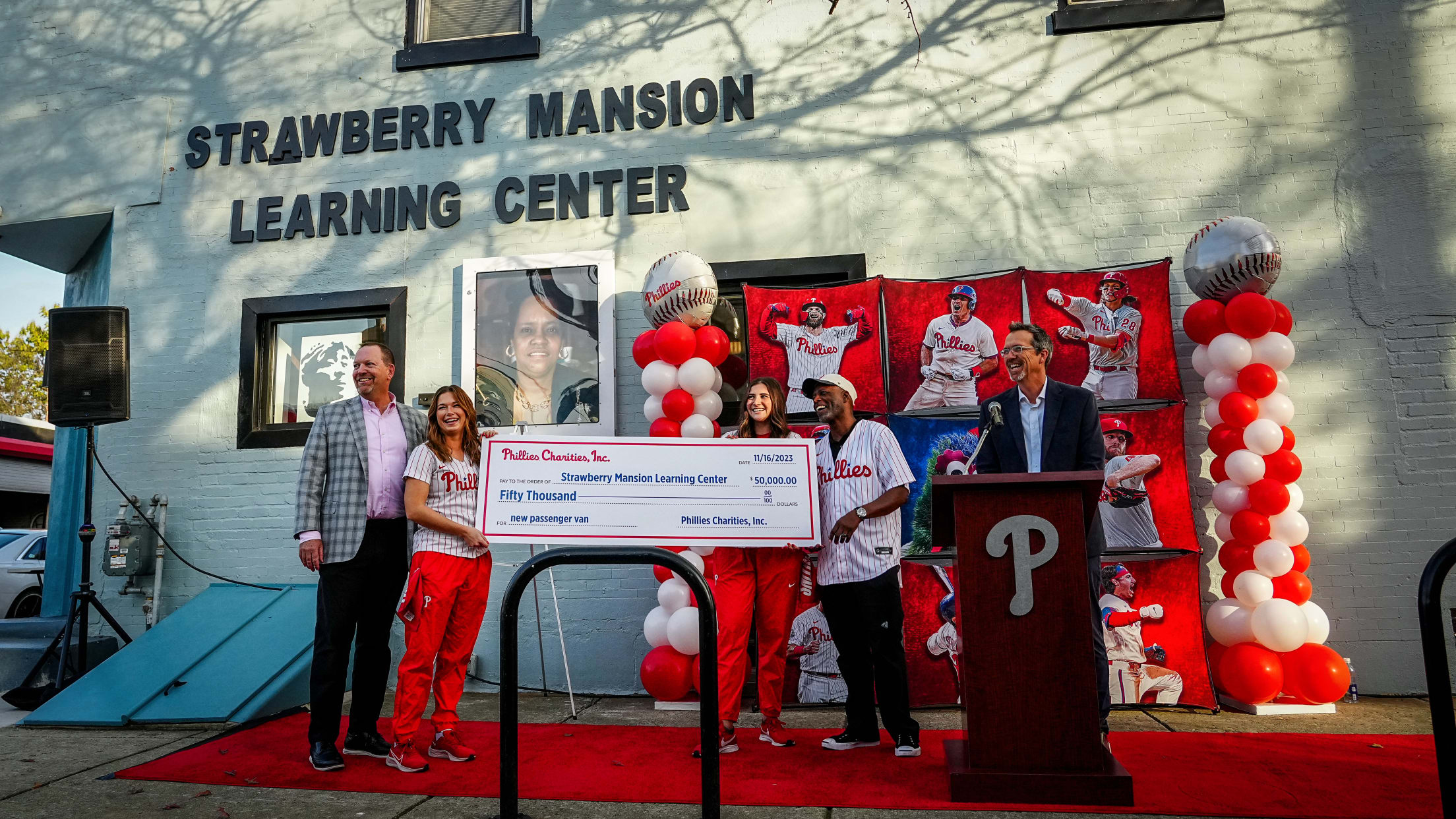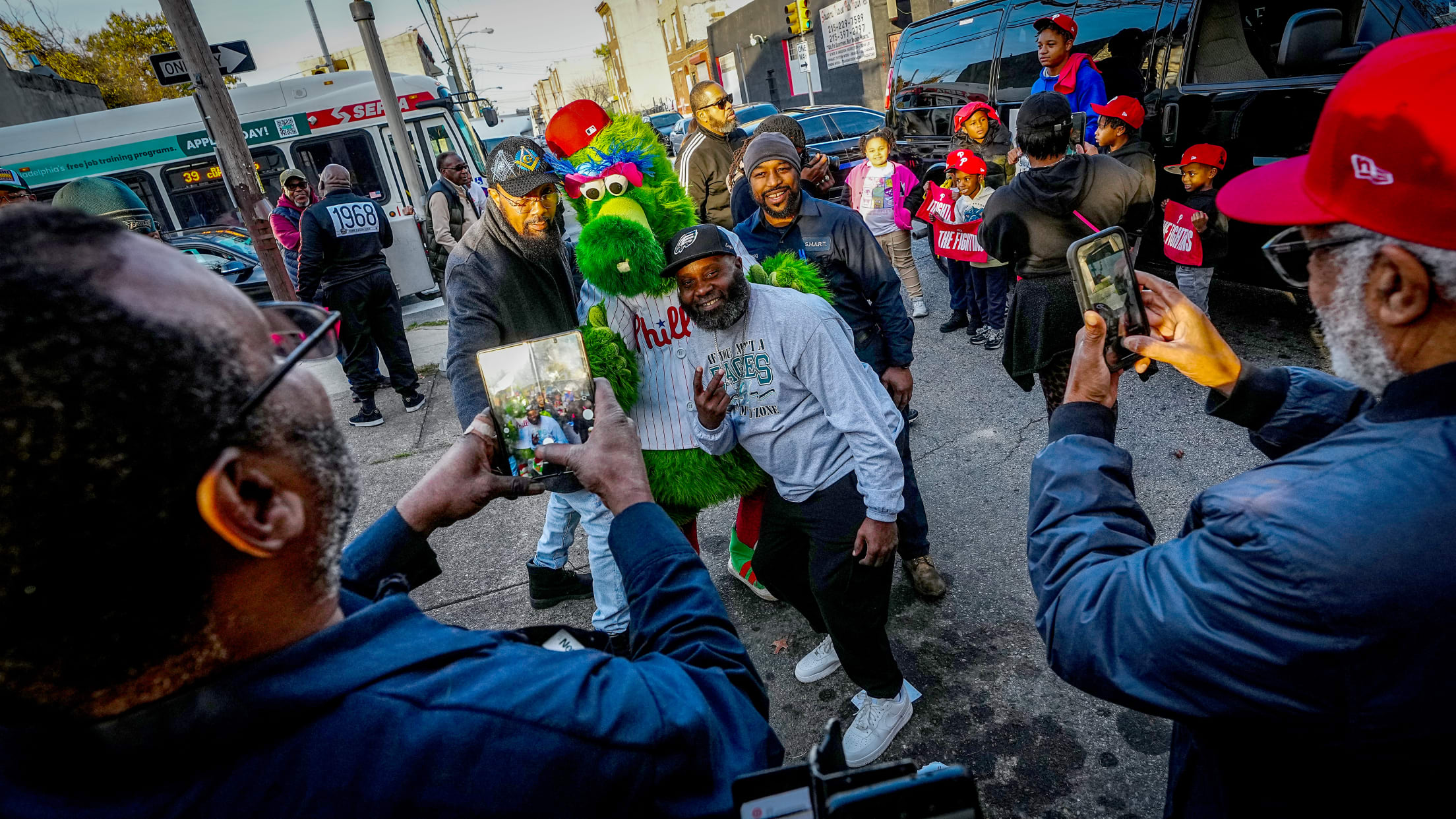 The event celebrated the center's chairman, founder and director Kevin Upshur, an inspirational hometown hero who started the learning center in 2008 on the site of a former bar owned by his mother, Shirley. Upon her death, Shirley left the building to her son and told him to do something positive for the community with the space.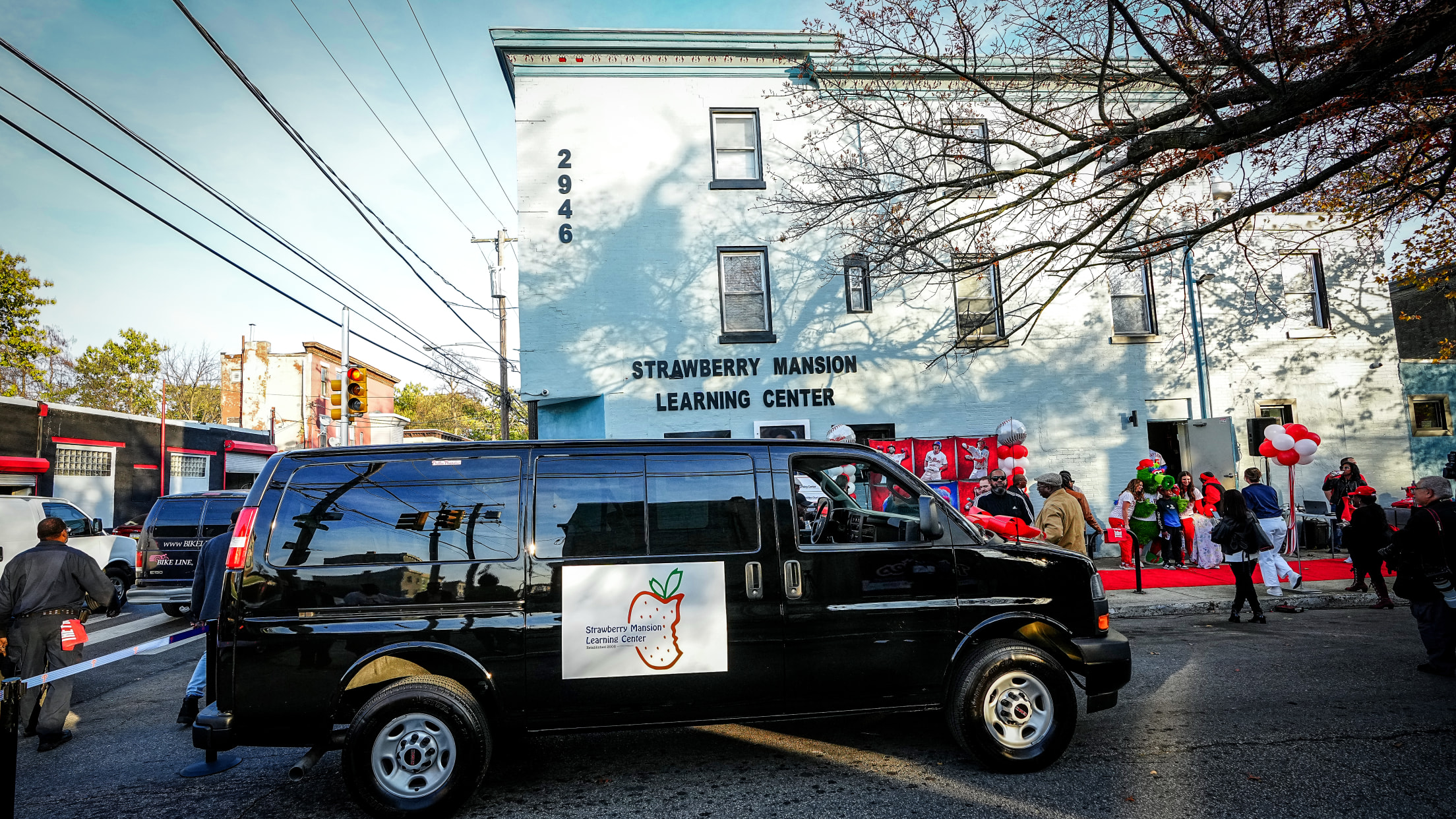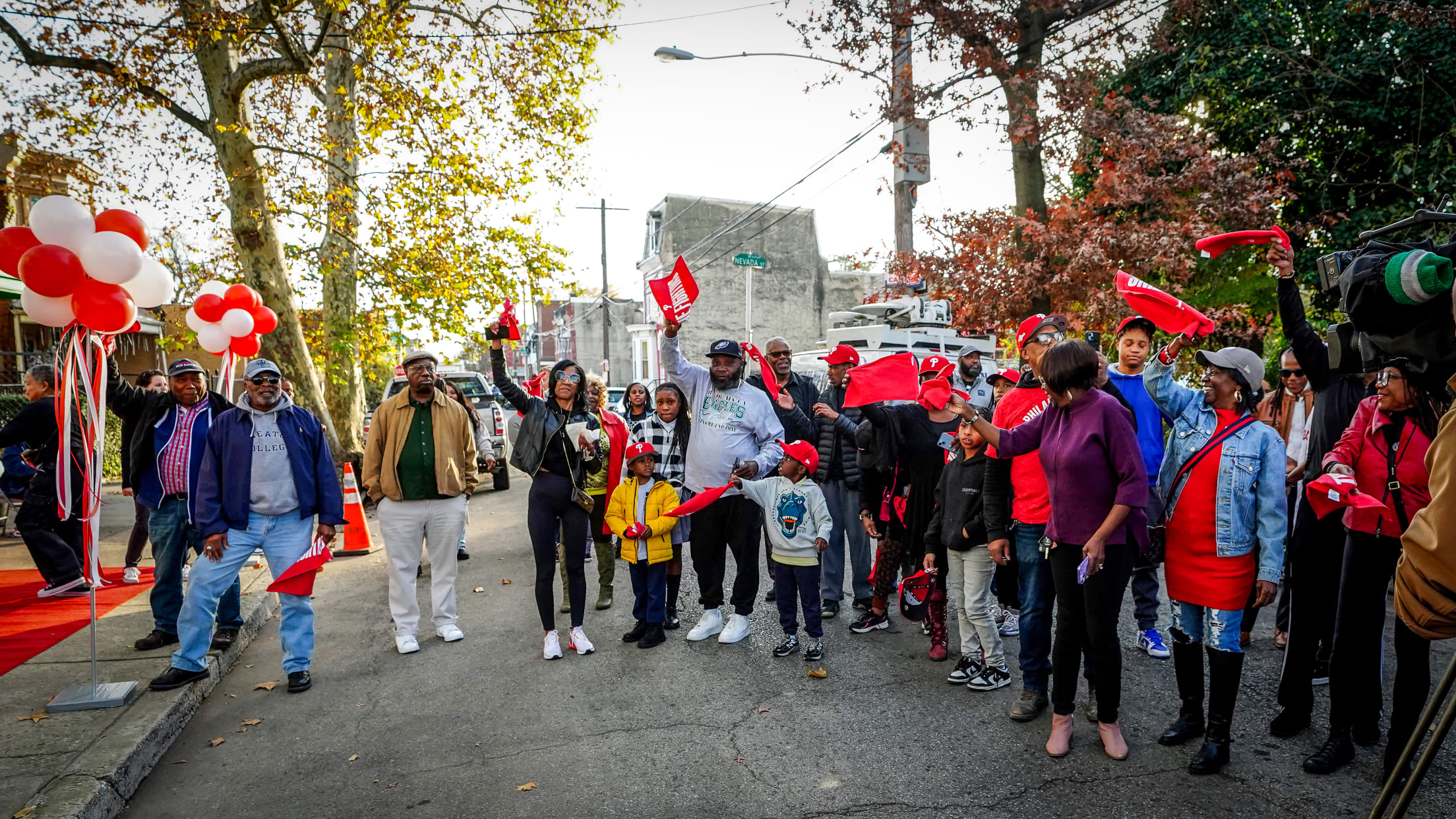 Also joining the celebration were Phillies Executive Vice President Dave Buck, Phillies broadcaster Scott Franzke, Chevrolet Barlow Automotive Group Vice President Ed Barlow, 1993 National League champions Milt Thompson and Mickey Morandini, and of course, the Phillie Phanatic!