Kingery's battle with COVID-19 a cautionary tale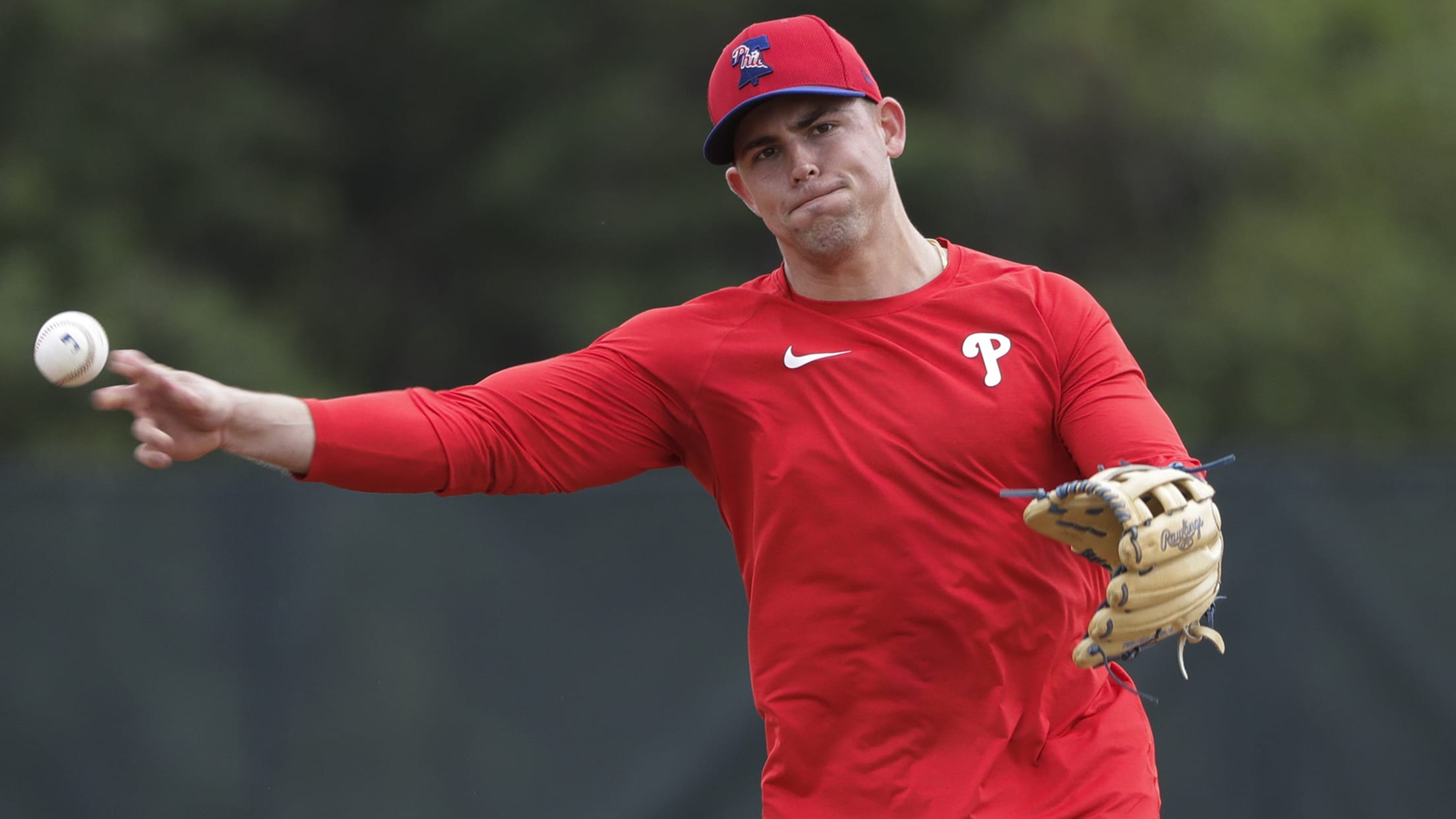 PHILADELPHIA -- Scott Kingery shared his COVID-19 story, and it should provide his teammates plenty of incentive to be smart and safe between now and the end of the 2020 season. It should provide everybody plenty of incentive, regardless of their situation. The Phillies said Tuesday that Kingery is one
PHILADELPHIA -- Scott Kingery shared his COVID-19 story, and it should provide his teammates plenty of incentive to be smart and safe between now and the end of the 2020 season.
It should provide everybody plenty of incentive, regardless of their situation.
The Phillies said Tuesday that Kingery is one of several of their players and coaches who tested positive for COVID-19. He is feeling better and could rejoin the team soon. But the virus cost him the first five days of Summer Camp and counting, which is significant considering Opening Day is July 24 against Miami at Citizens Bank Park.
• Girardi on testing: 'We have to be safe'
"I want people to know this is not a two-week thing if you get it," Kingery told NBC Sports Philadelphia. "You're not supposed to do any physical activity for 10 to 14 days after a positive test. That could be a month. That's a huge part of the season so you don't want to get it. You have to take the precautions and protocols seriously."
Kingery told NBC Sports Philly that he first felt symptoms on June 11. Two days later, he said he "got chills so bad I couldn't move without my whole body shaking. That night, my fever spiked so high that I sweated through my sheets. It left an imprint of my body."
• Haseley joins Phils after 'lab error' with testing
He started to feel better Sunday, but then three or four days later he lost his sense of taste and smell. He felt fatigued for about a week and experienced shortness of breath.
"I felt like I laid on the couch for three weeks without moving," he said. "I was tired just going up the stairs."
Kingery is just 26 years old. He is one of the fittest players on the team. He said he is now healthy and symptom-free, but clearly the virus greatly affected him.
"It really does spring on you fast," he said. "Even if you don't think you're in a position to be exposed. It comes on very fast. It can creep up on you and get you pretty bad like it did with me."
Kingery is still home in Phoenix. He passed one test, inching him closer to his return. He needs to pass one more before he travels to Philadelphia. But even then he said he does not know when he will be cleared to play because he struggled so much with COVID-19.