Injuries & Moves: Fulmer starts Minors rehab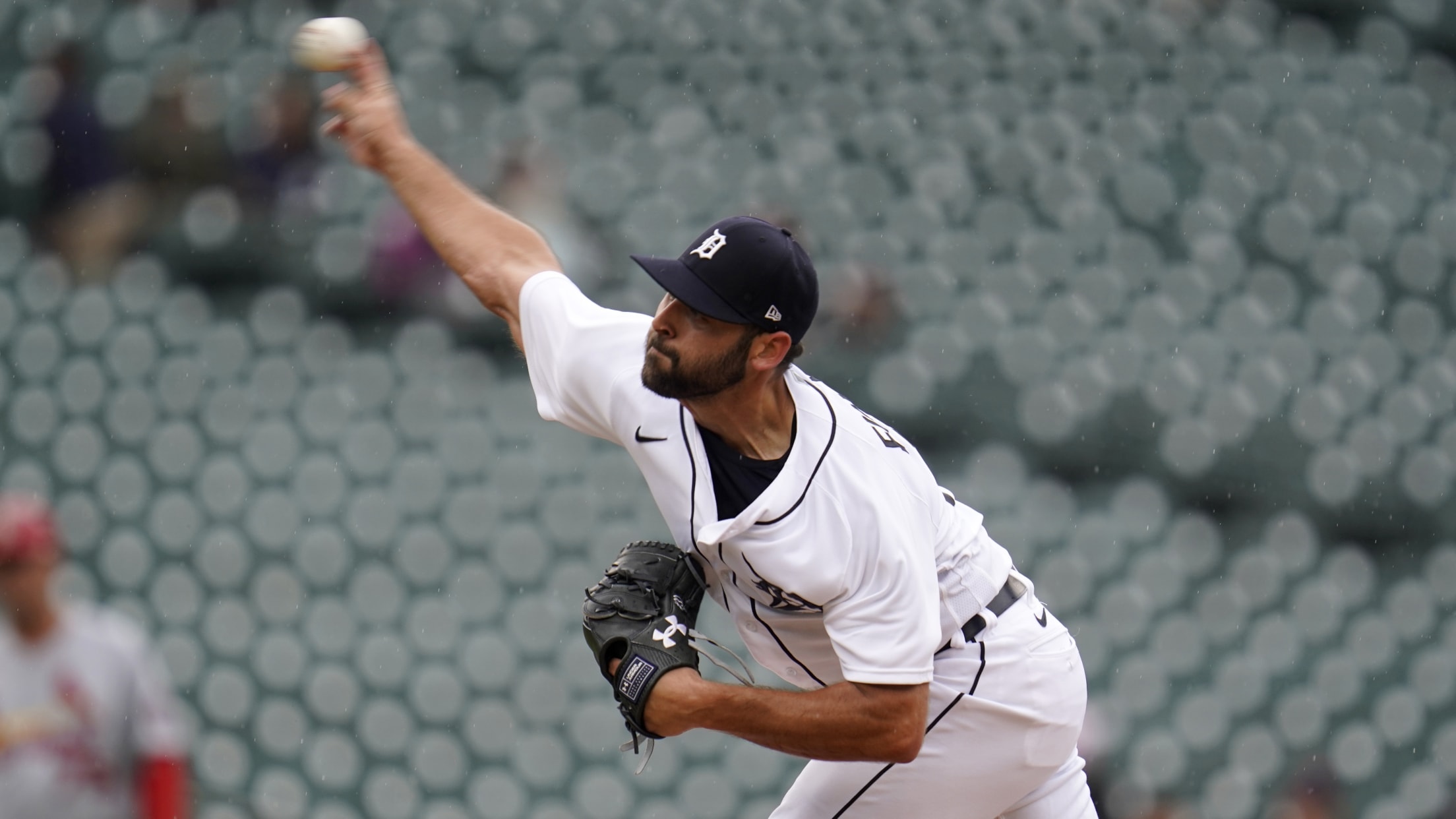 Keep track of the Tigers' recent transactions and injury updates throughout the season.
No-hit sensation Turnbull to have TJ surgery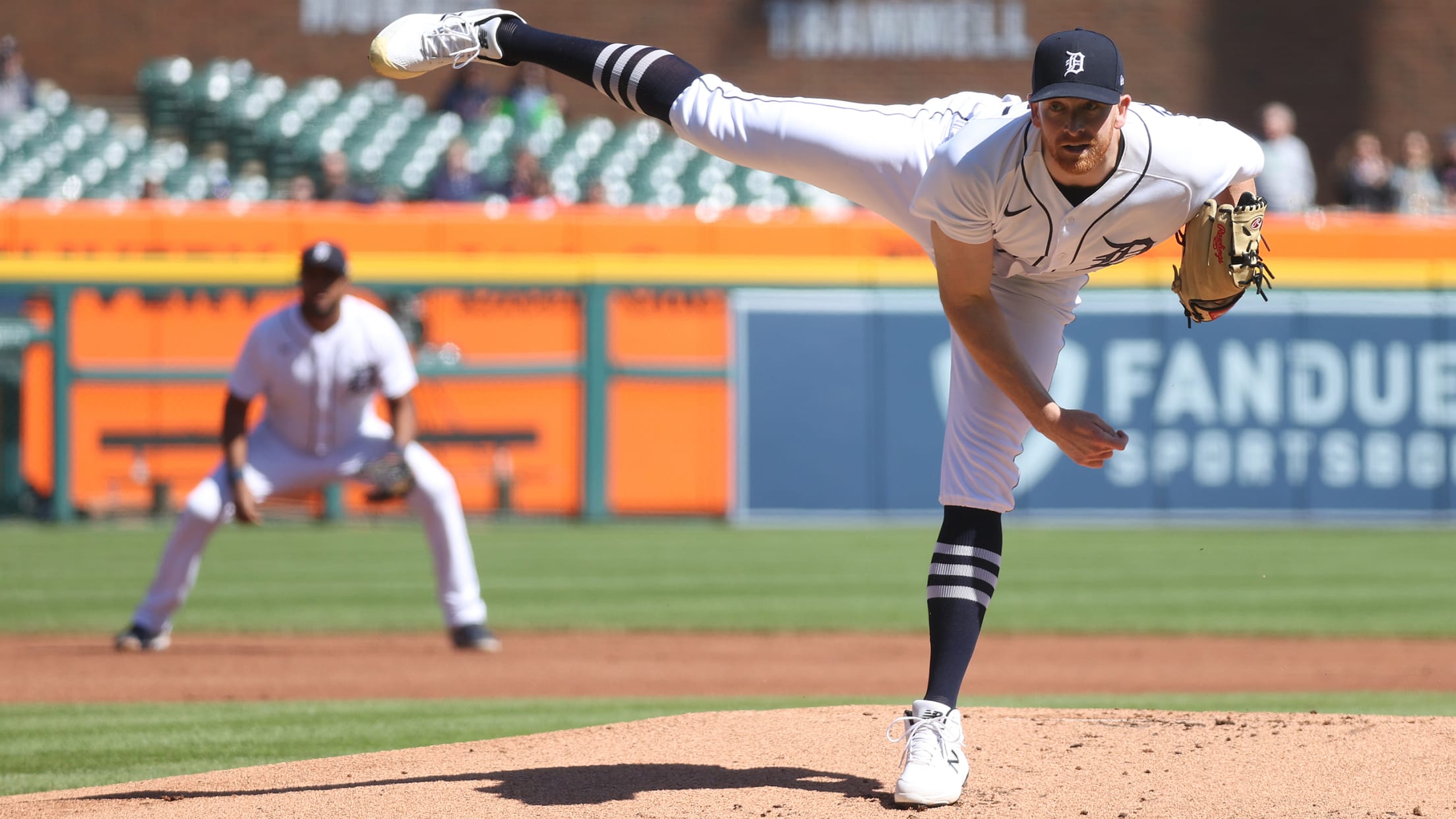 DETROIT -- Two months after Spencer Turnbull threw a no-hitter, his 2021 season is over, and his 2022 campaign is in serious jeopardy. The up-and-coming Tigers starter will undergo Tommy John surgery after tests revealed chronic damage in his right elbow. The news is a gut punch for a Tigers
Goodrum placed on IL with sprained finger
Infielder Paredes recalled from Triple-A as corresponding move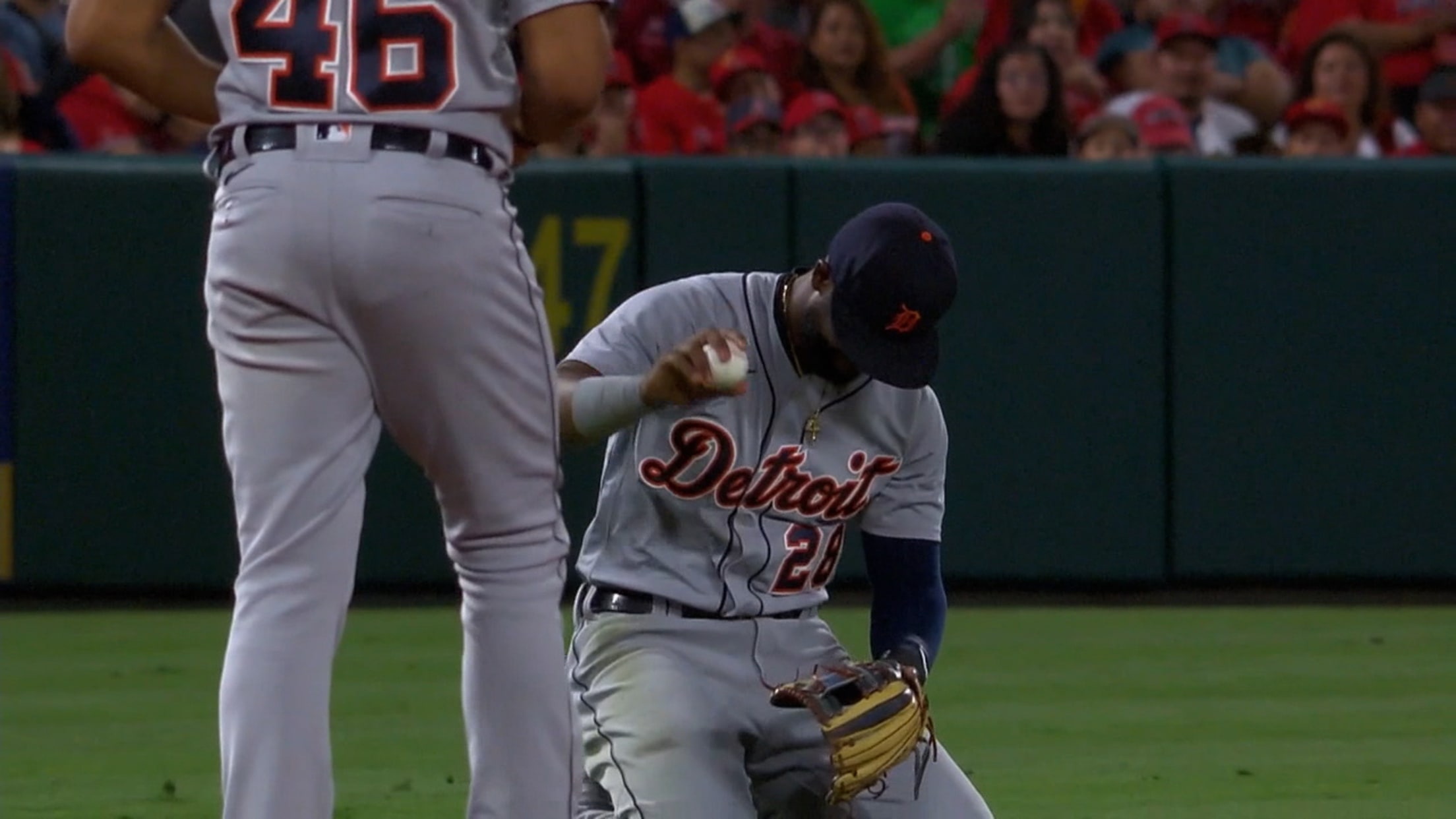 The finger injury that forced Niko Goodrum out of Friday's Tigers loss will keep him out a little while. It doesn't appear to be major, but the absence will be long enough for the Tigers to get another look at Isaac Paredes as a shortstop. The Tigers placed Goodrum on
Boyd (arm) exits start: 'This snuck up on us'
Reliever Lange (shoulder) also leaves, likely headed to injured list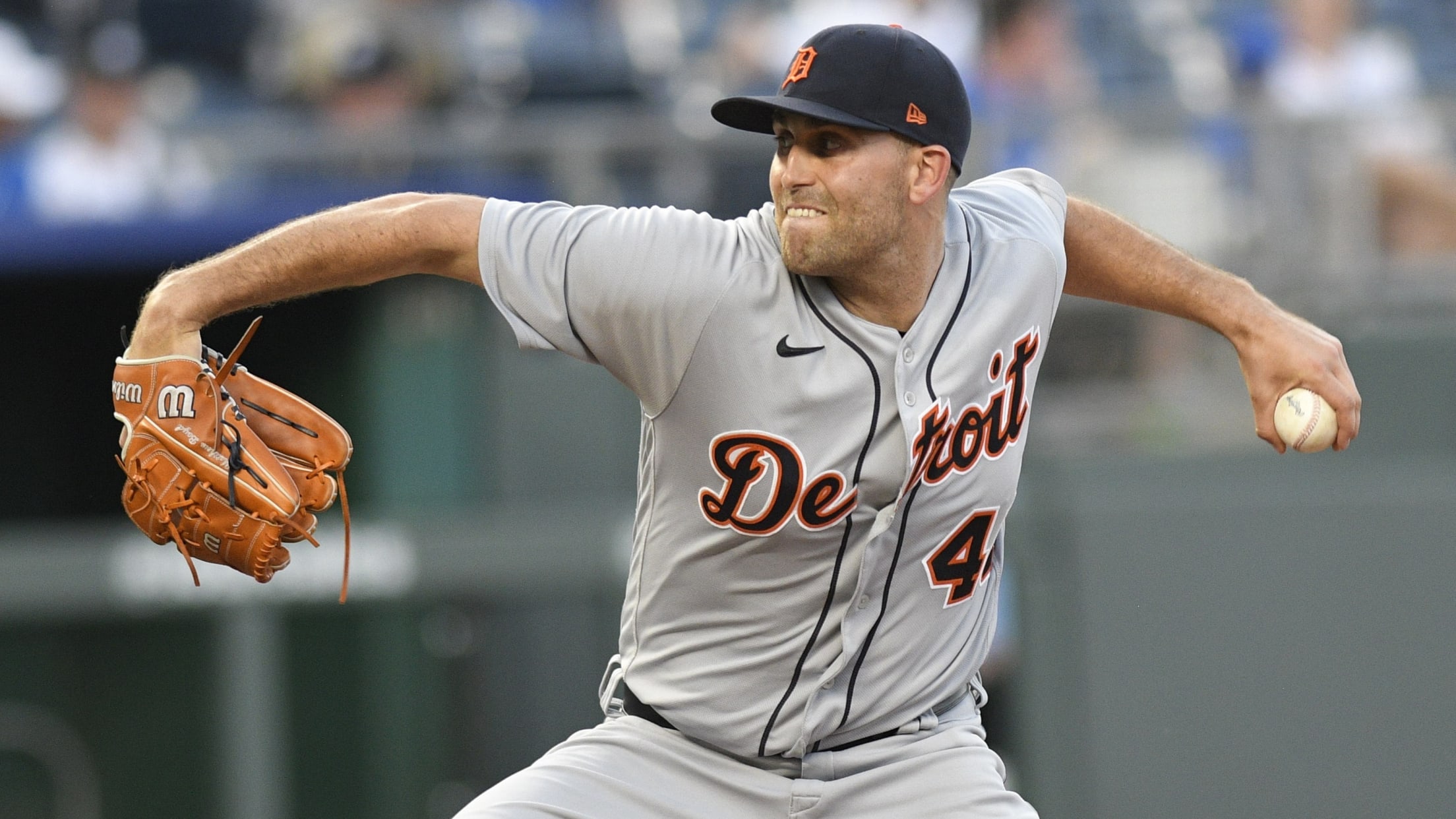 KANSAS CITY -- The Tigers' pitching injury woes worsened Monday, when starter Matthew Boyd left Detroit's eventual 10-3 win over the Royals in the third inning with what the team called left arm discomfort. Boyd spent Monday evening undergoing further evaluation. It's the second early exit for Boyd this season,
Hill, Holland on IL; Daz called up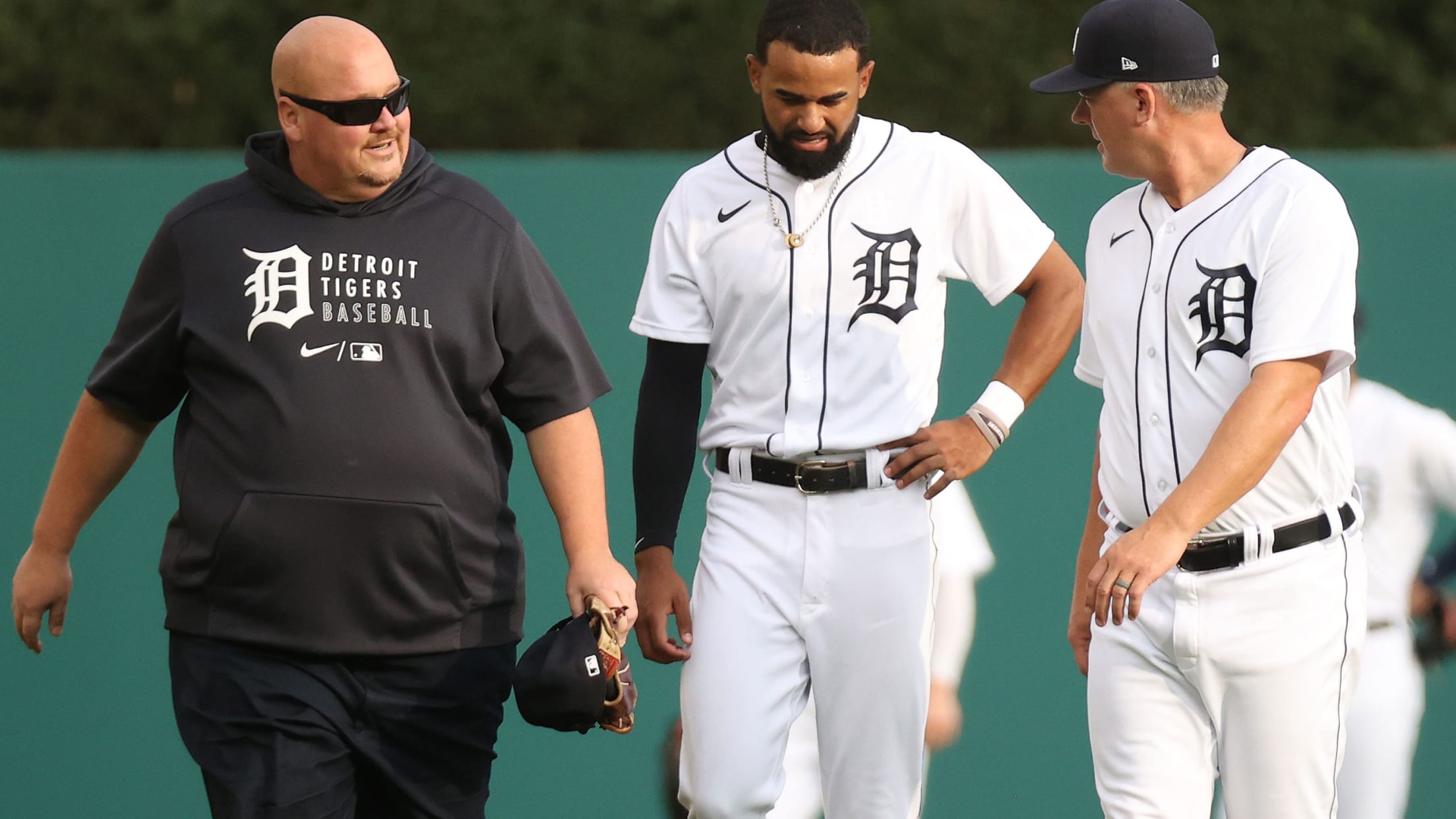 The Tigers placed outfielder Derek Hill on the 10-day injured list with a right shoulder sprain on Thursday, one day after he crashed into the center-field wall at Comerica Park for a catch to rob Kyle Seager of a hit in Wednesday's 9-6 loss to the Mariners. Hill was diagnosed
'Fearless' Hill pays price for catch at wall
Tigers rookie outfielder sustains right shoulder sprain; Hinch: 'We'll see'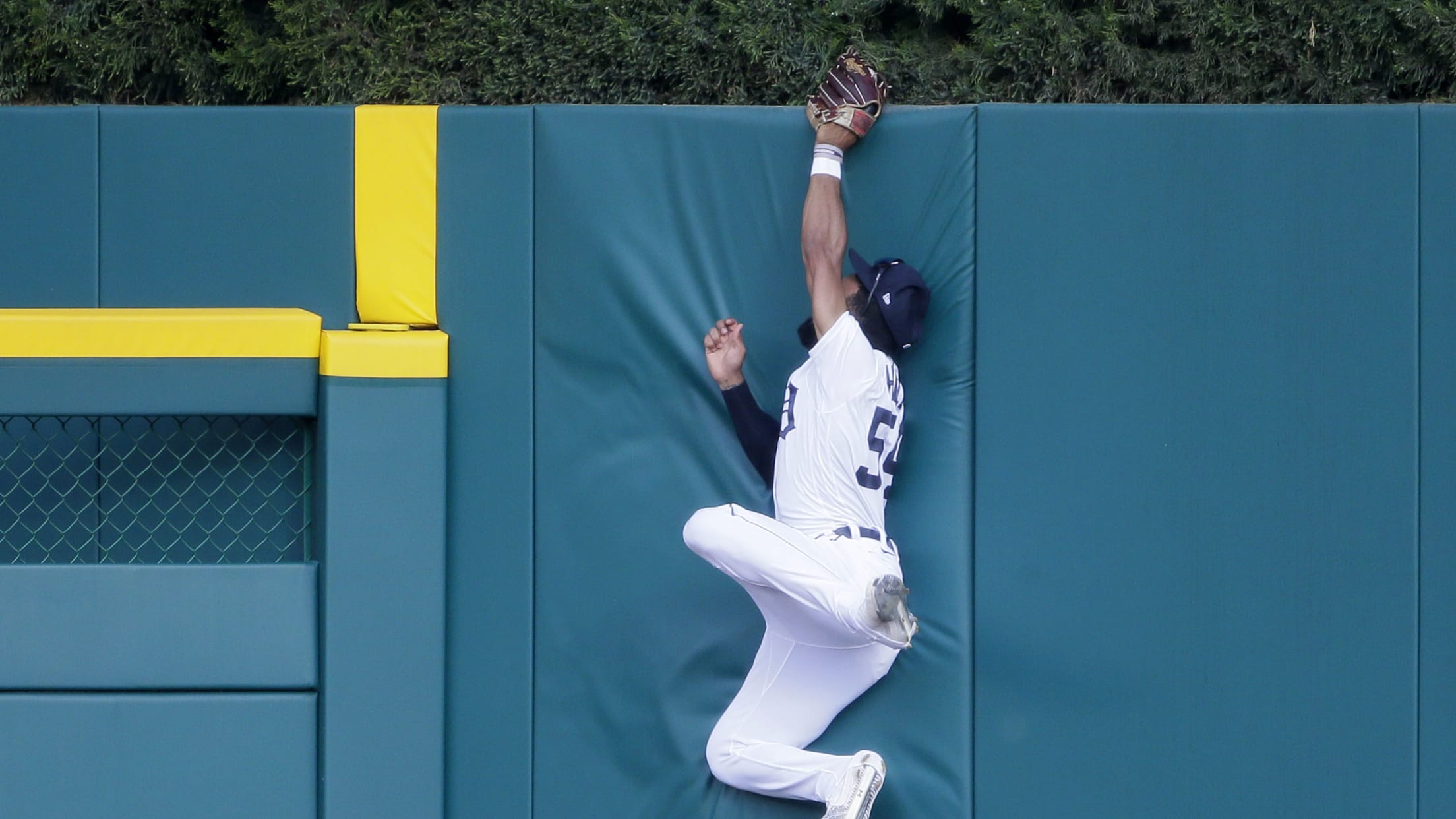 DETROIT -- Derek Hill's teammates have seen it before, the highlight catch on a ball seemingly over his head. That doesn't make catches like Wednesday night's grab in a 9-6 loss to the Mariners humdrum, but it doesn't make them surprising for the Tigers' No. 30 prospect, according to MLB
Tigers place Fulmer (right shoulder) on IL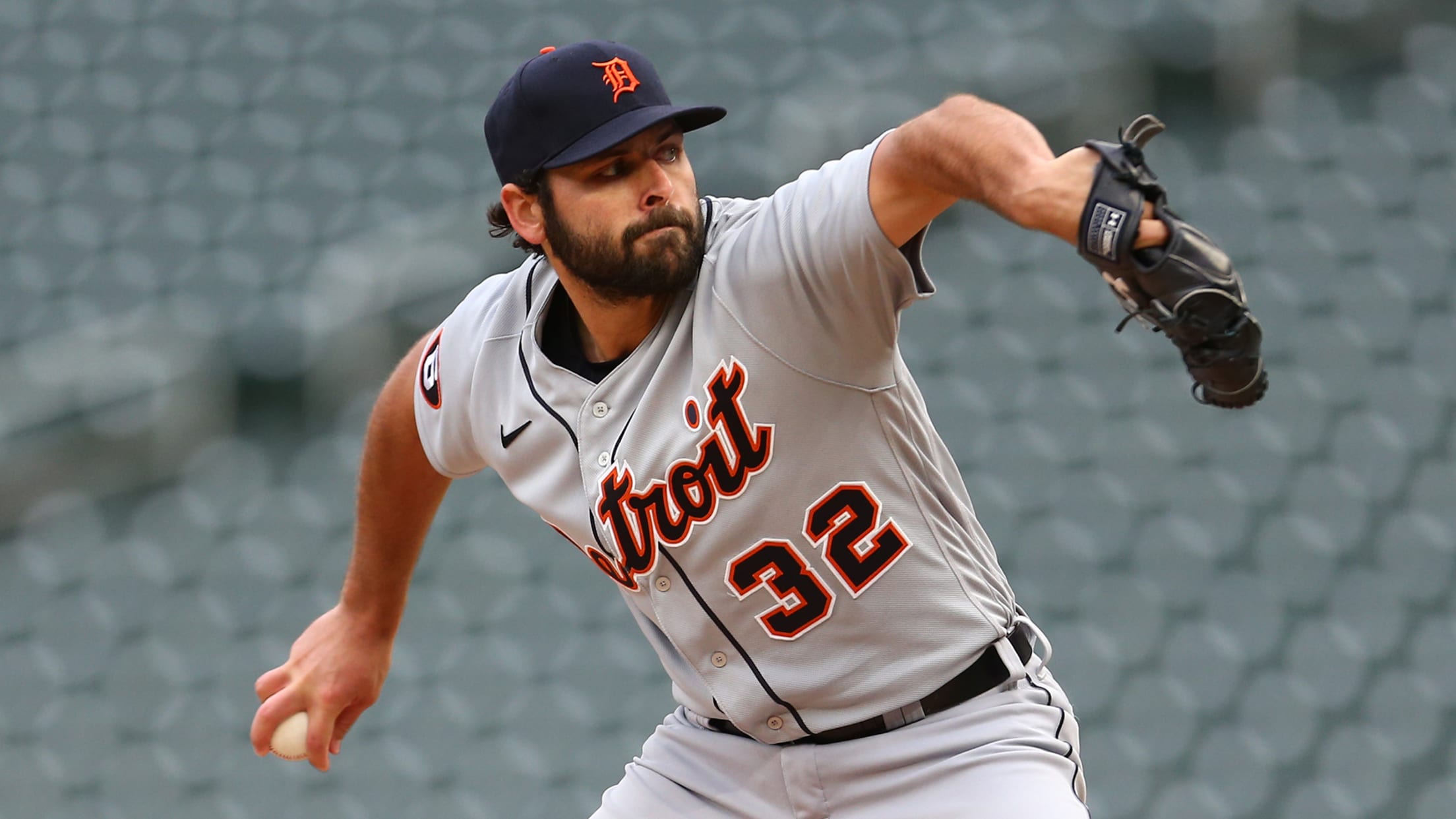 CHICAGO – What had been a break to let Michael Fulmer rest his arm following a big week out of the Tigers' bullpen is now an injury of greater concern. The team placed the 2016 American League Rookie of the Year on the 10-day injured list Sunday morning with a
Turnbull (forearm) to IL; Tigers mull next step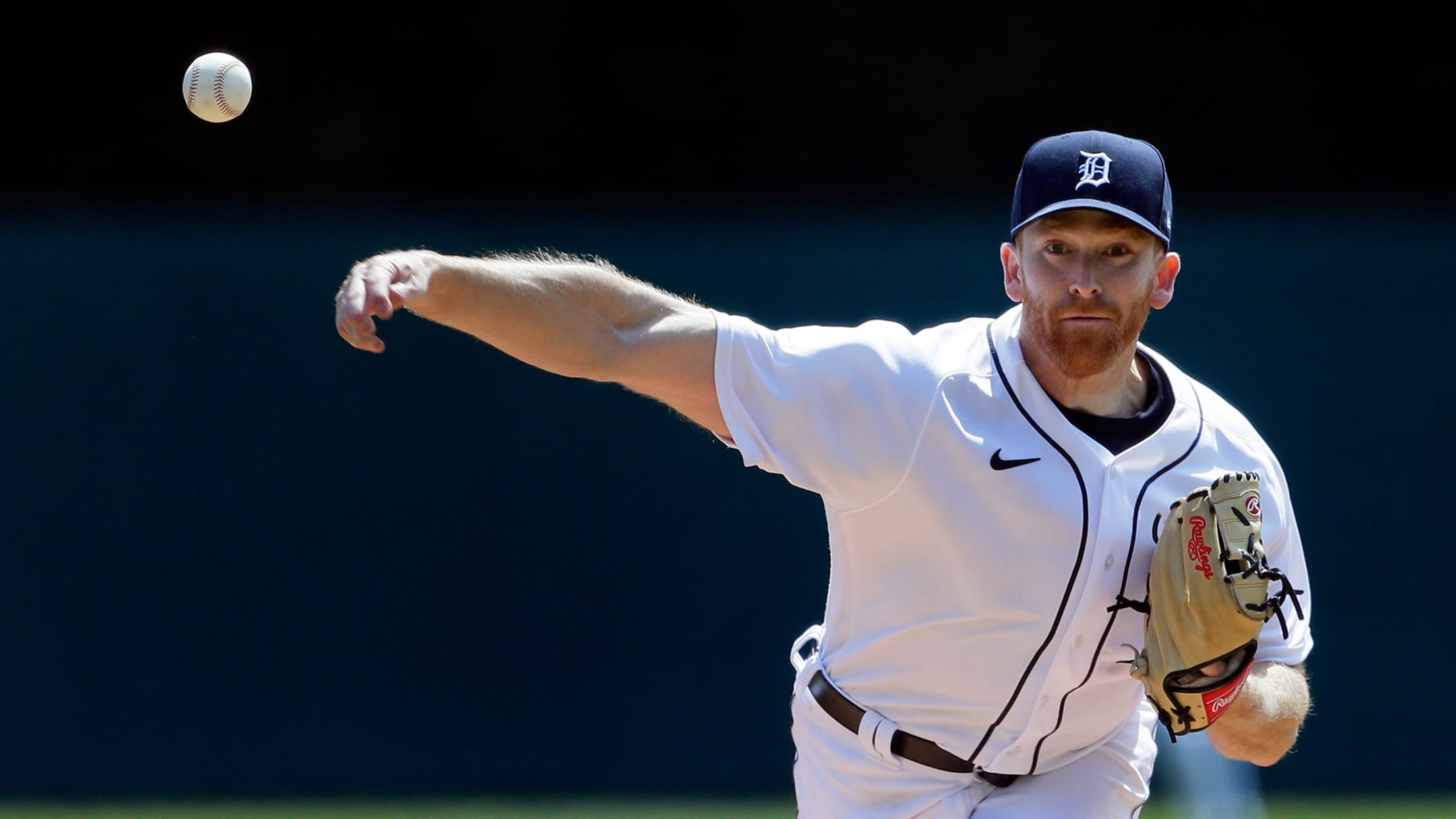 CHICAGO -- The Tigers wasted little time putting Spencer Turnbull on the 10-day injured list, doing so Saturday morning to add some much-needed pitching depth after using six relievers Friday night and missing another with fatigue. No further diagnosis was available as of Saturday morning on Turnbull, who left his
Turnbull's exit: 'Initial diagnosis positive'
ighty leaves start vs. Chicago after four innings with right forearm tightness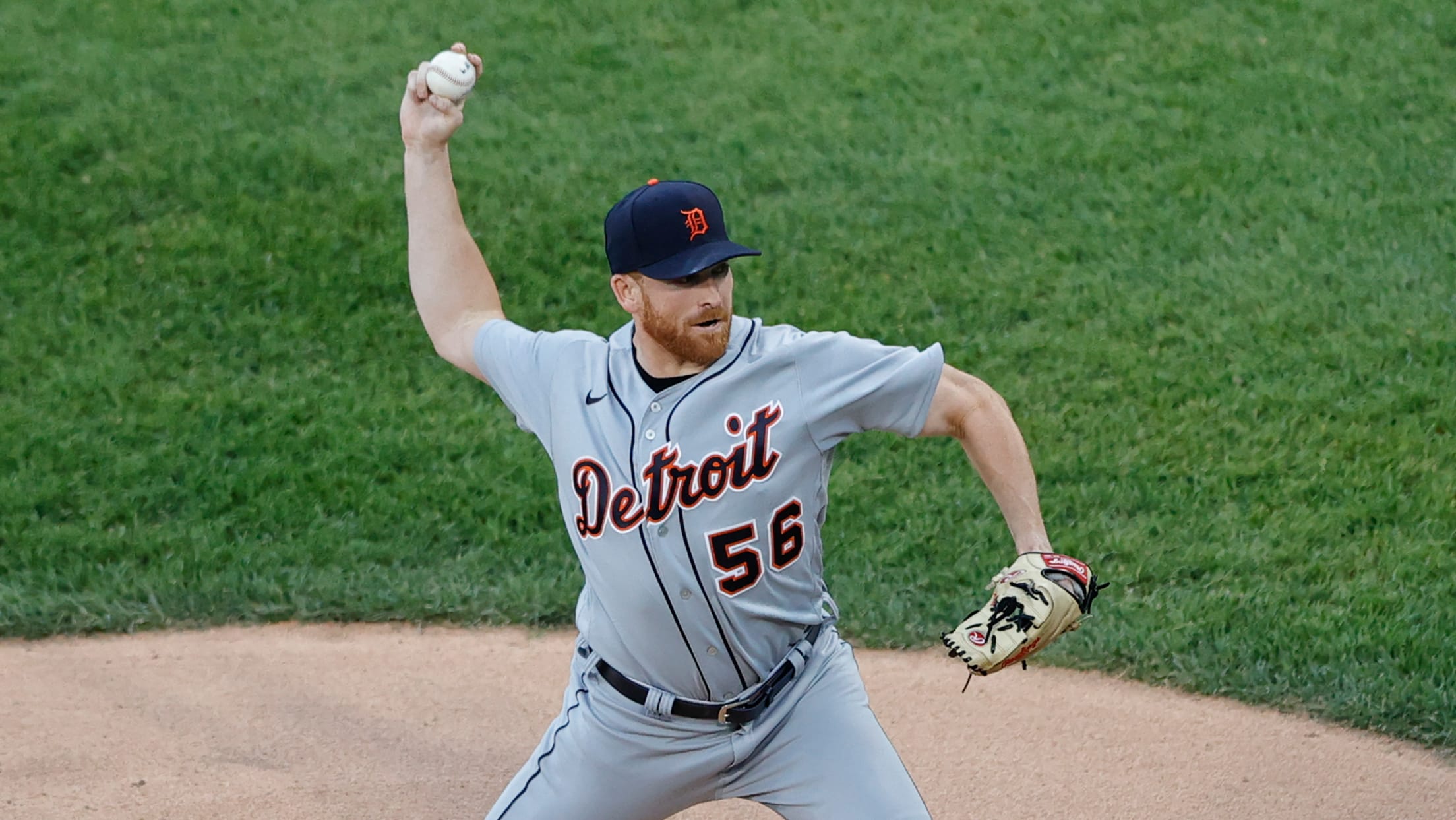 CHICAGO – The sight of Tigers' head athletic trainer at the dugout stairs wasn't good news as Spencer Turnbull walked off the mound at the end of the fourth inning Friday night. Turnbull had won a 12-pitch battle with White Sox slugger Yermín Mercedes, but something wasn't right. Shortly after
Notes: Ureña (forearm strain) to injured list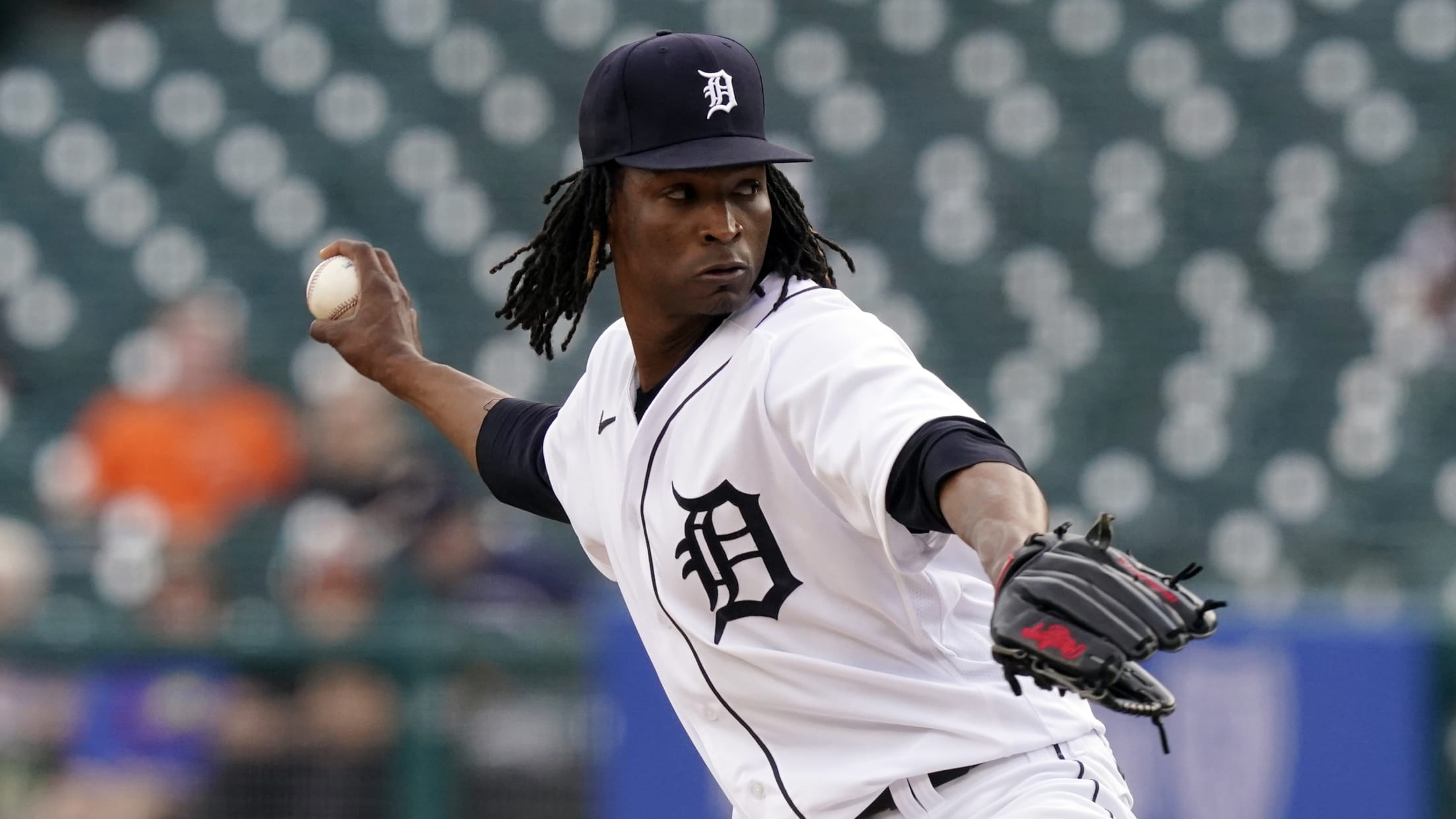 DETROIT -- As expected, the Tigers placed right-hander José Ureña on the 10-day injured list on Saturday with a right forearm strain. They're not expecting him to be on there for long. Though Ureña's lower right forearm strain sounds like a bad injury, given how often it seems to happen
Ureña (forearm) could have to skip a start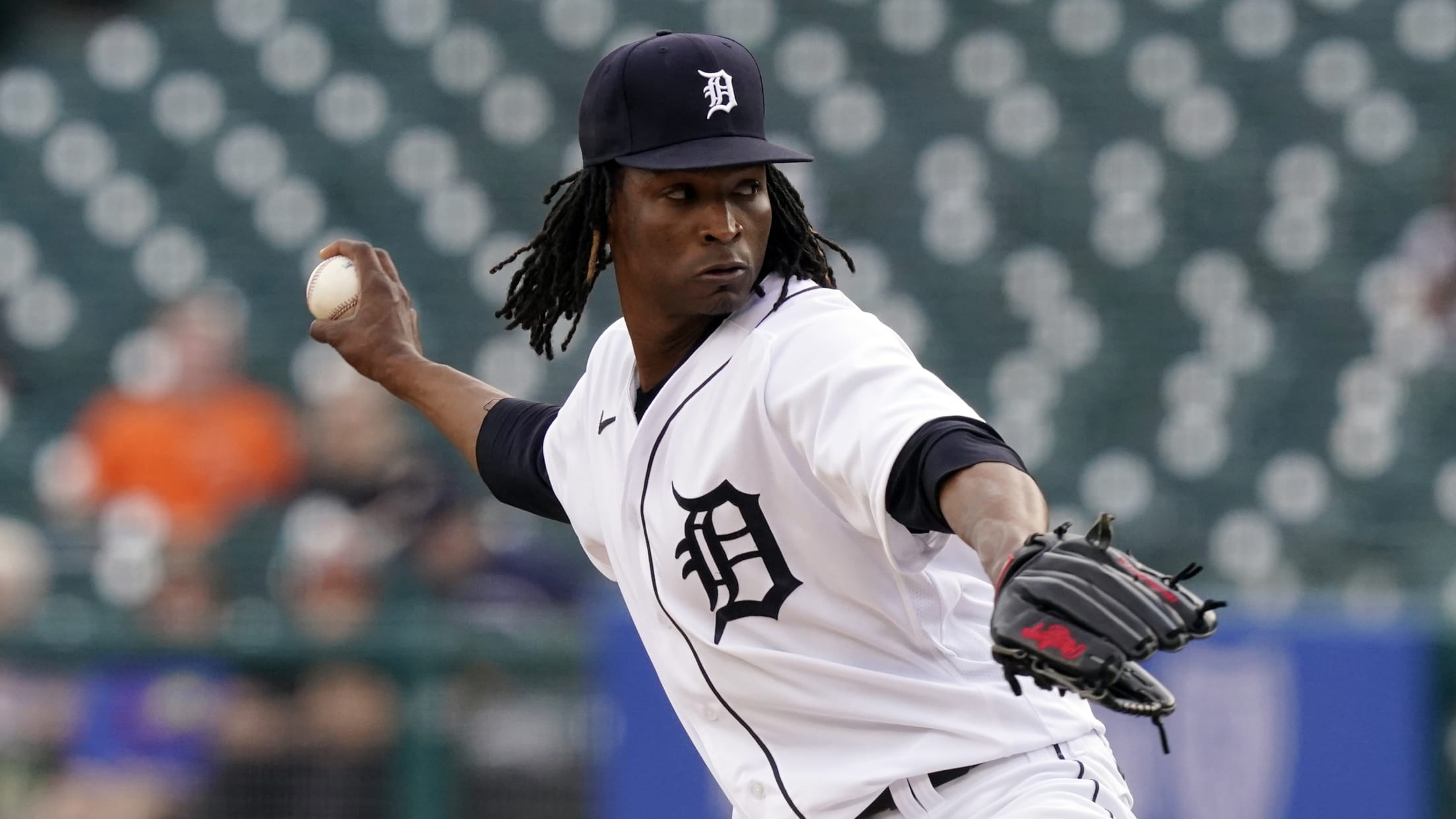 José Ureña's start against the Cleveland Indians on Wednesday ended a lot sooner than he and the Detroit Tigers expected. With two outs in the top of the sixth inning, the 29-year-old was removed from the game after he made one pitch to Eddie Rosario, ending a strong start in
Torkelson (hamstring) expects quick return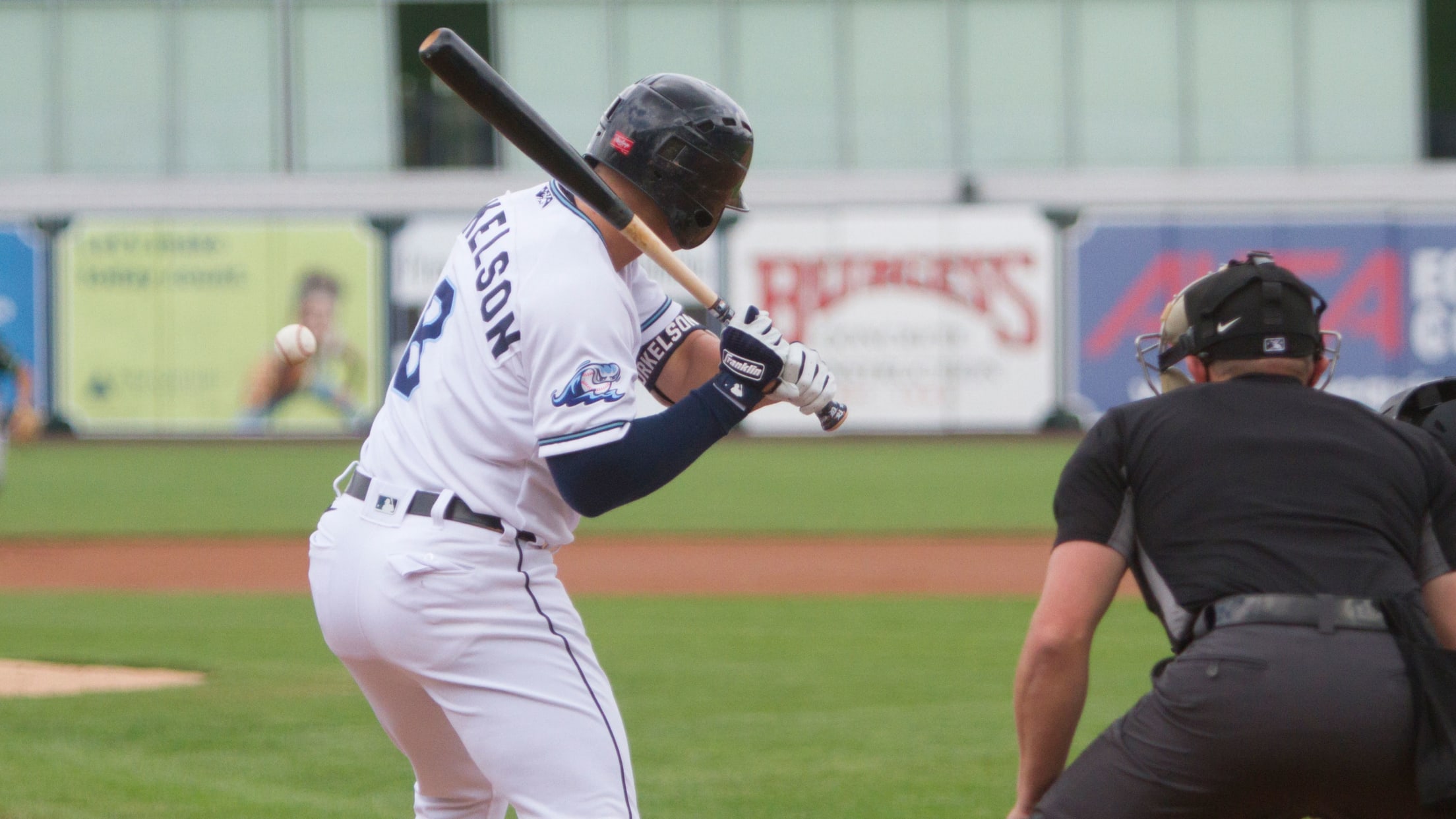 Spencer Torkelson's left hamstring tightness doesn't sound likely to keep the Tigers' top prospect, according to MLB Pipeline, out more than a few days at High-A West Michigan. He told Whitecaps radio broadcaster Dan Hasty on Tuesday that it's "not out of the equation" he could return to action by
Ramos (spine strain) on IL; Holland reinstated
OF Jones sent down to Triple-A Toledo, Reyes recalled from Mud Hens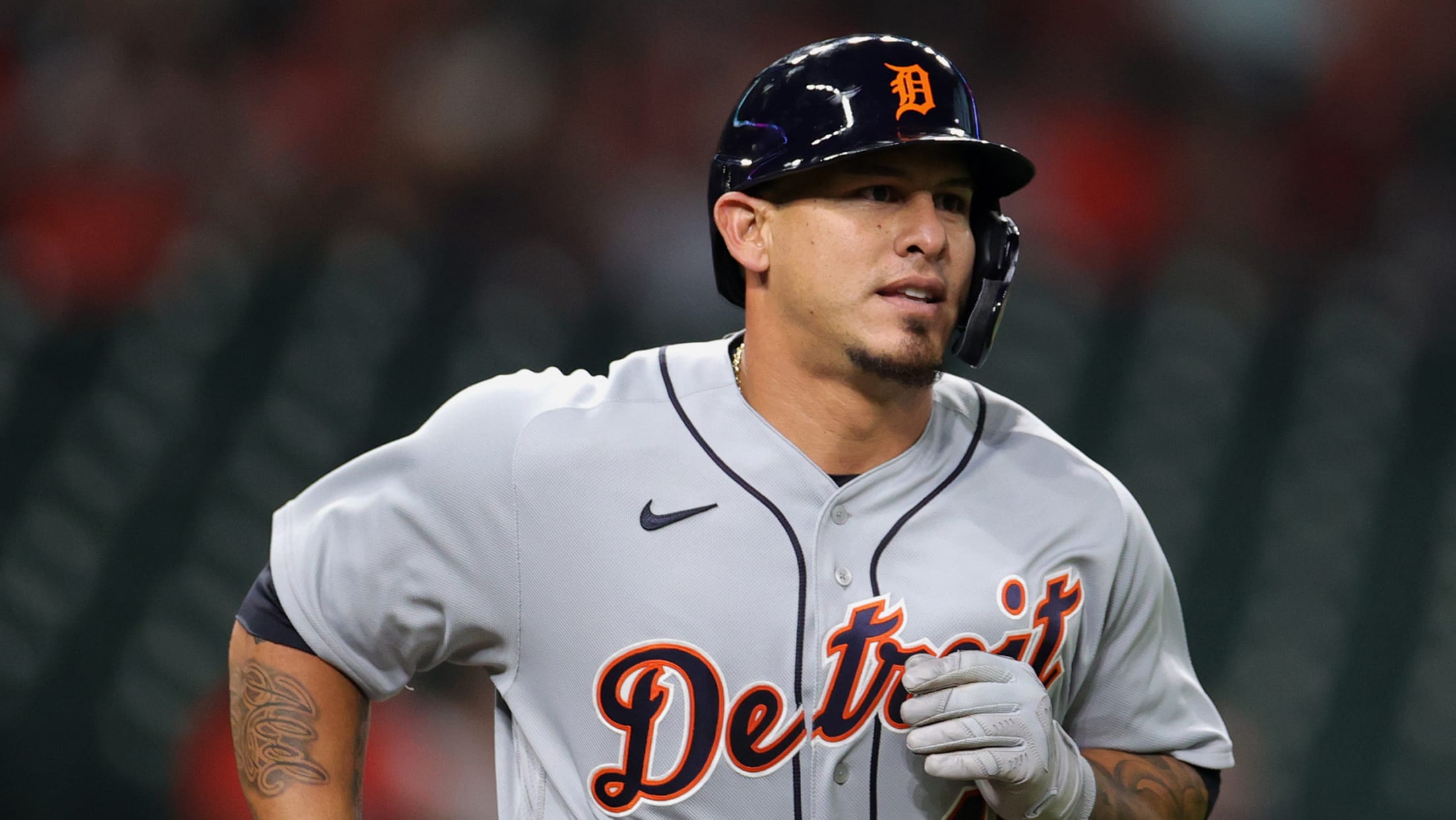 DETROIT -- For the second time this month, the Tigers placed catcher Wilson Ramos on the 10-day injured list with a lumbar spine strain. This time, his IL stint will likely last a while. Lefty reliever Derek Holland was reinstated from the 10-day IL to fill Ramos' roster spot. The
Top prospect Torkelson (hamstring) out early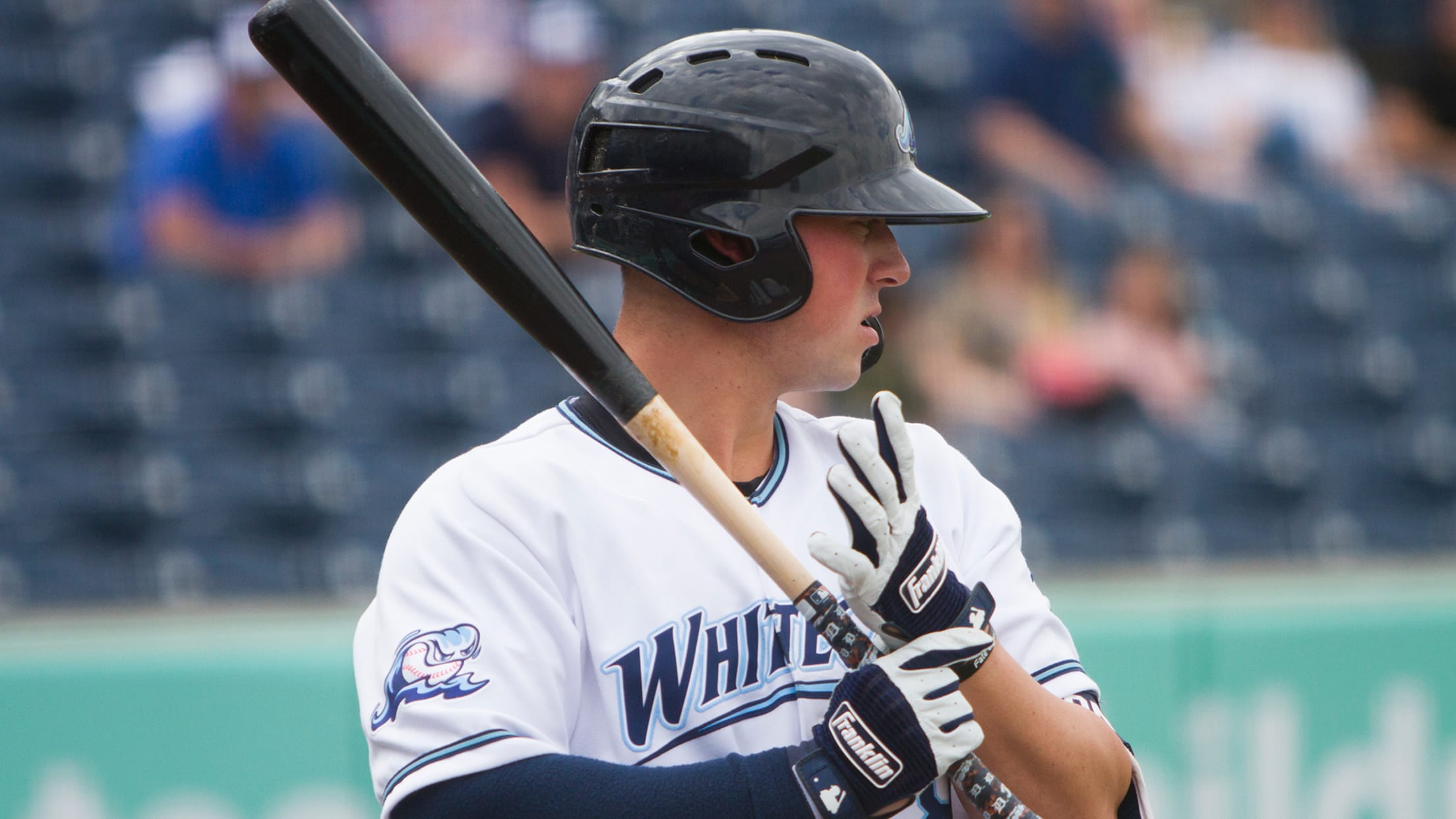 One day after Spencer Torkelson left the yard for the first time as a pro, the Tigers' top prospect gave fans a scare by leaving the game. However, his exit from the High-A West Michigan Whitecaps' series finale at Wisconsin on Sunday appears to be precautionary. Torkelson, the No. 3
Tigers place Greiner on IL, waive Pérez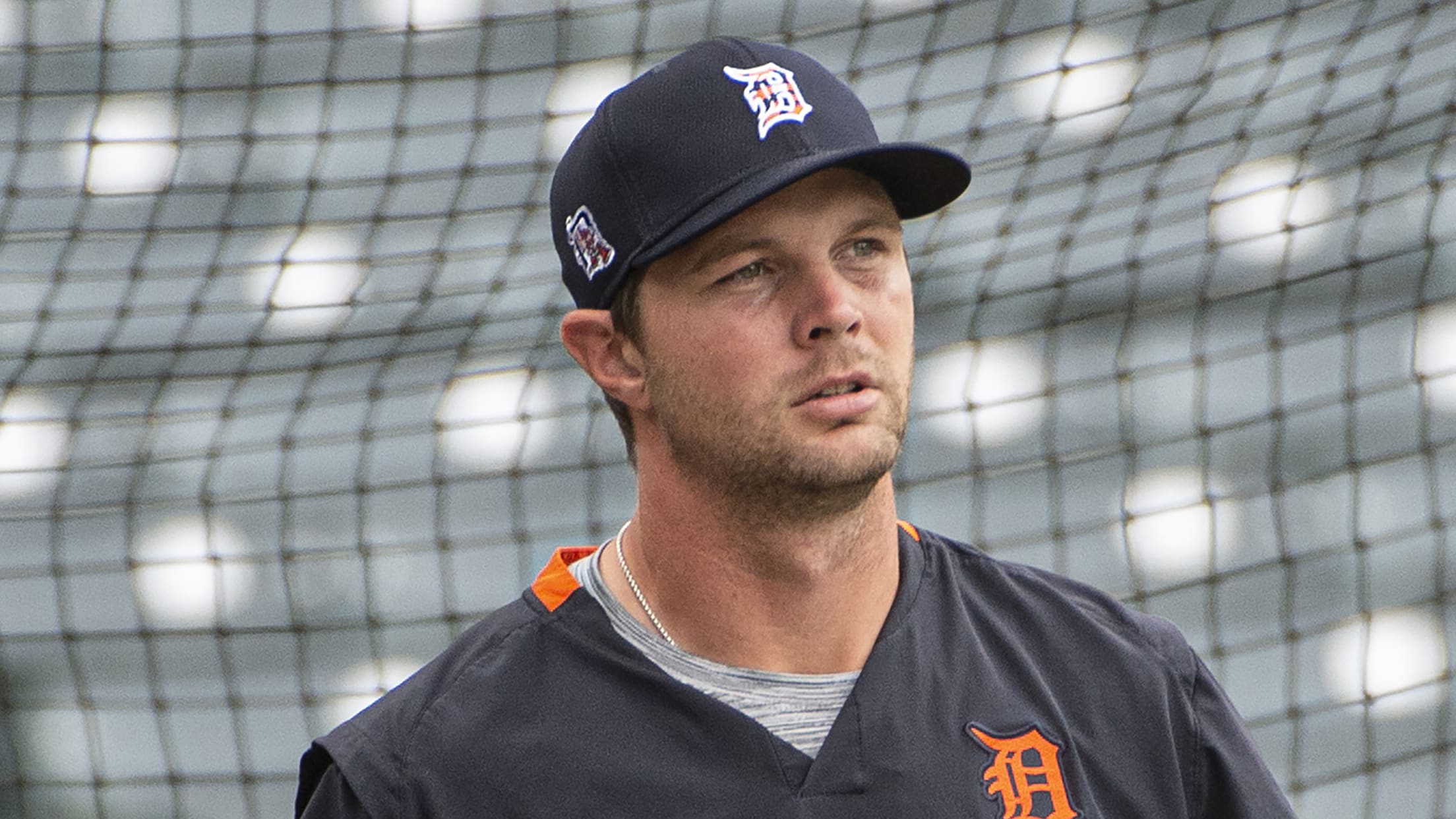 DETROIT -- While one Tigers prospect from the Justin Verlander trade is about to get his chance at a regular role, another is about to get released. Jake Rogers will get a stint as the Tigers' regular catcher, though not for the reasons he or the team would've wanted. The
Tigers optimistic Boyd won't miss much time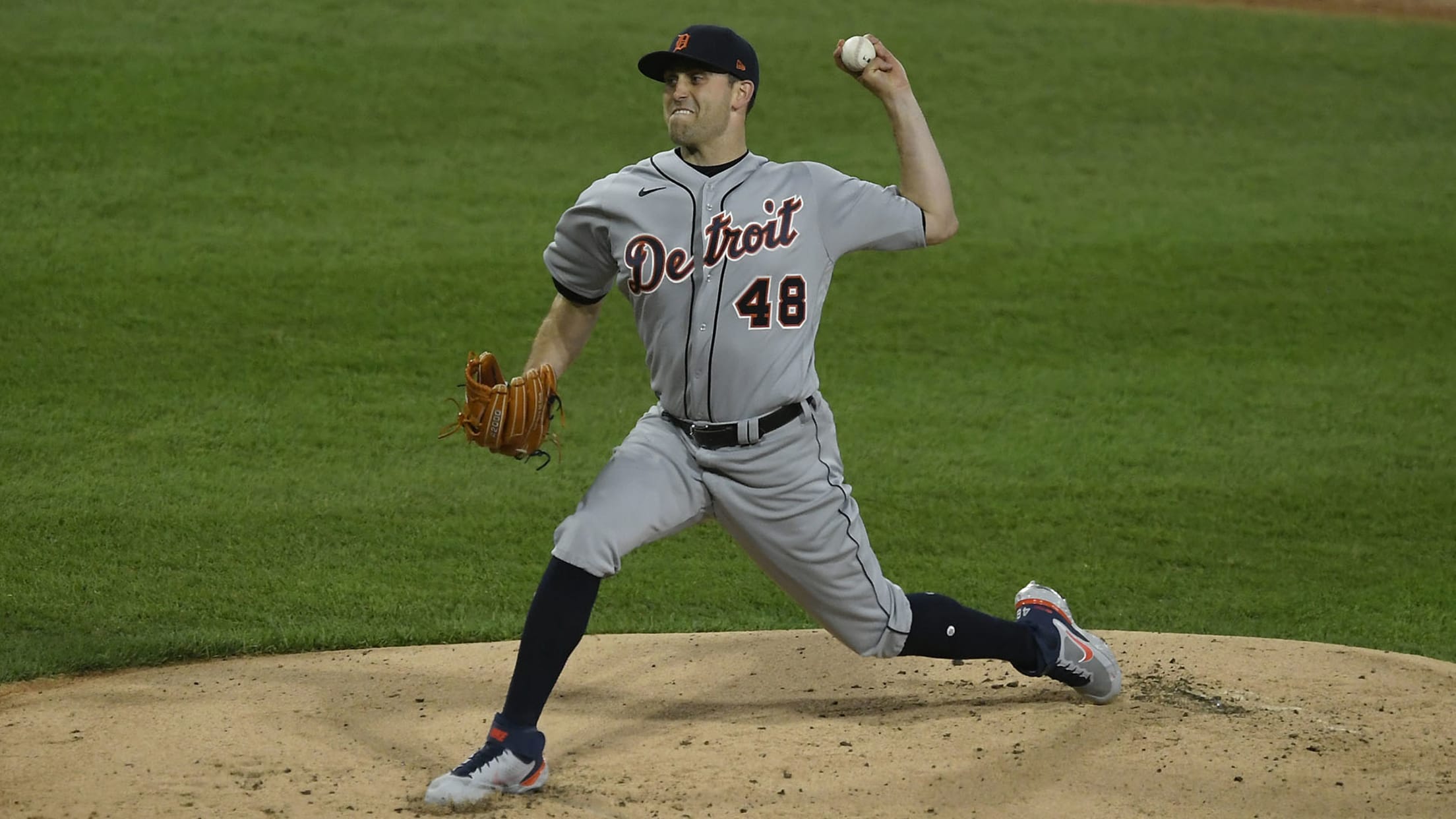 The first positive news Tigers manager A.J. Hinch received about his ace, Matthew Boyd, came as Hinch headed out for his morning coffee Friday after a late-night flight from Chicago to New York. "I was going to get coffee this morning, and he was walking on the street," Hinch said,
Boyd exits with left knee tendinitis in loss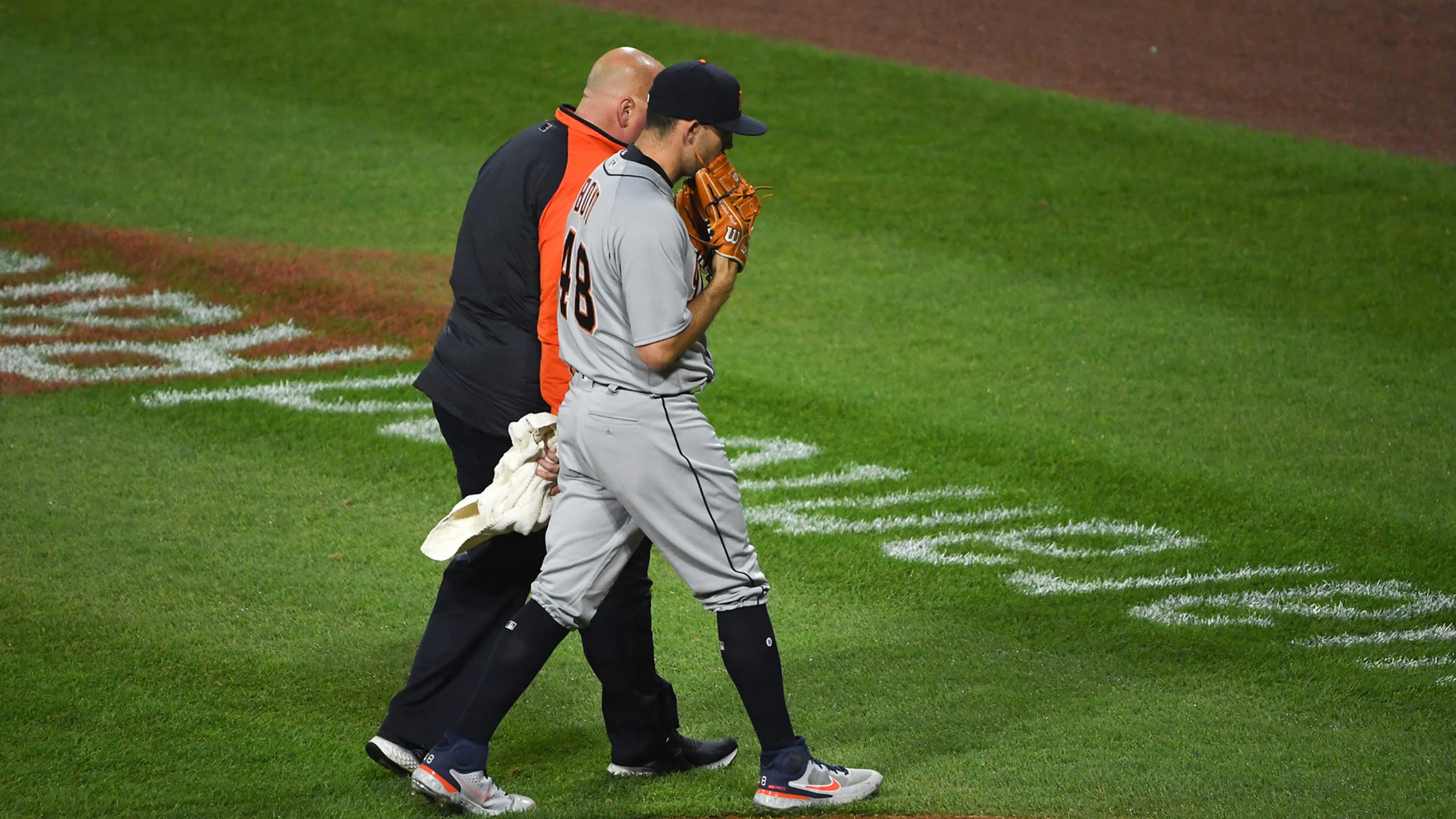 First came the injury for the Tigers, then came the insult. While manager A.J. Hinch and his squad left Chicago in the early hours of Friday morning smarting after an 11-0 loss Thursday night to cap a doubleheader sweep to the White Sox, their bigger concern -- both immediate and
Tigers place Mazara (abdominal strain) on IL
Jiménez recalled from taxi squad; Detroit celebrates Jackie Robinson Day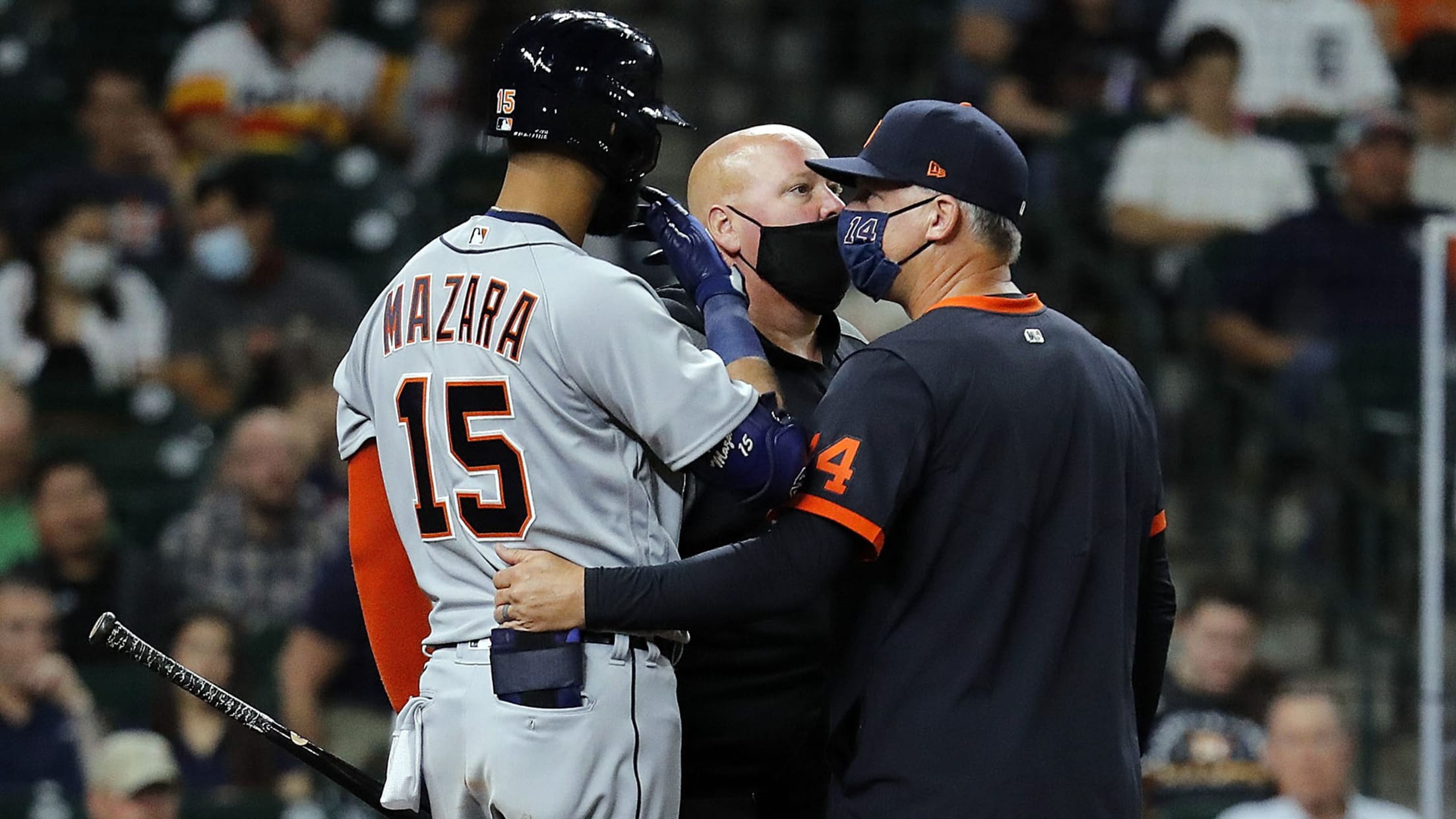 The Tigers placed starting right fielder Nomar Mazara on the 10-day injured list with a left abdominal strain and recalled right-handed pitcher Joe Jiménez from the taxi squad on Thursday. Mazara was injured following a swing in Wednesday's win at Houston. "Putting him on the injured list was more of
Notes: Baddoo's energy; Mazara day to day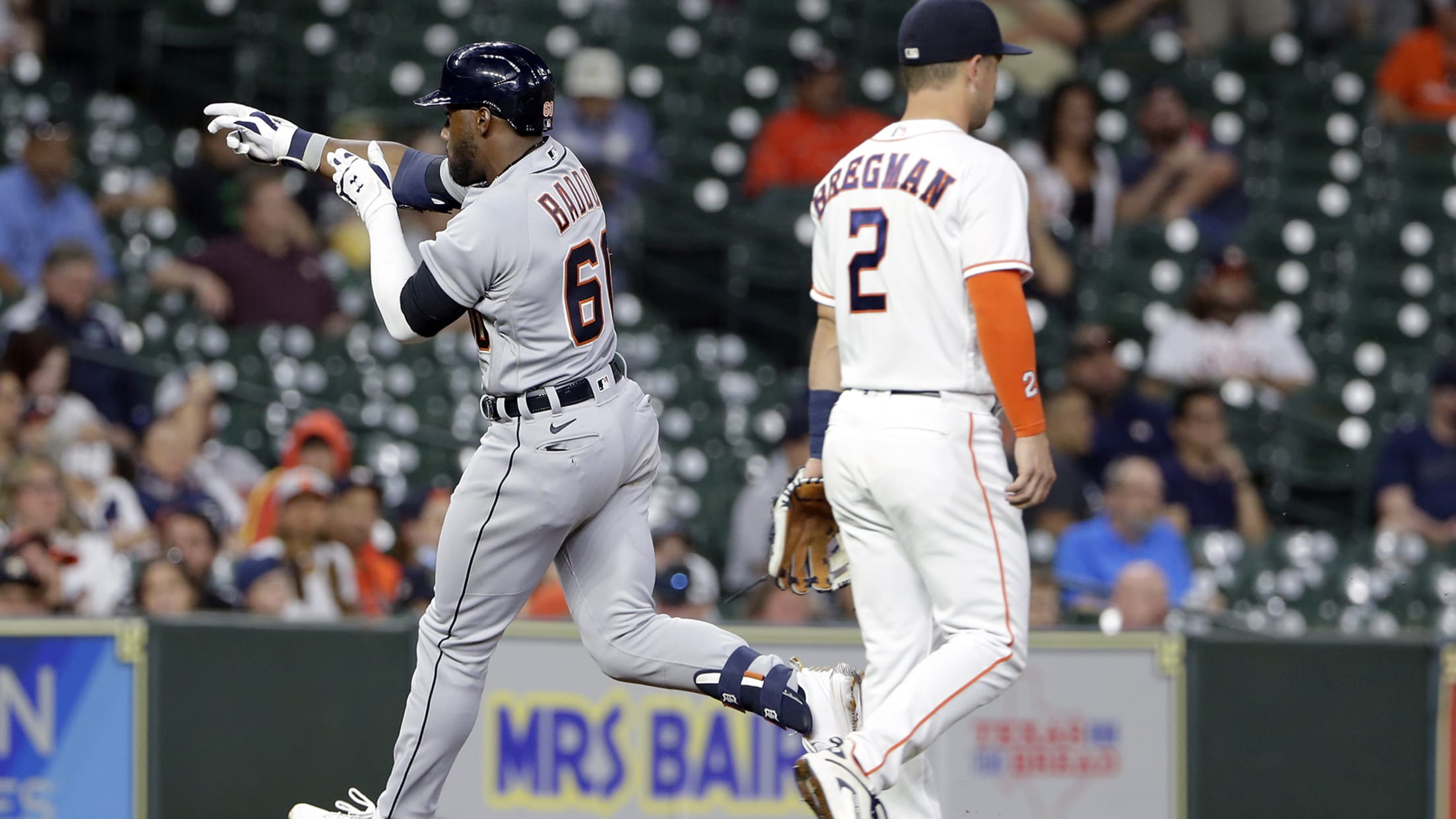 HOUSTON – The sight was a bit bizarre: Akil Baddoo, the surprise star of the Tigers' first two weeks, walking back to the dugout after a called third strike he clearly saw differently. Stu Scheurwater, the home-plate umpire who called the third strike, was with him step for step, giving
Notes: Cabrera diagnosis; coach confab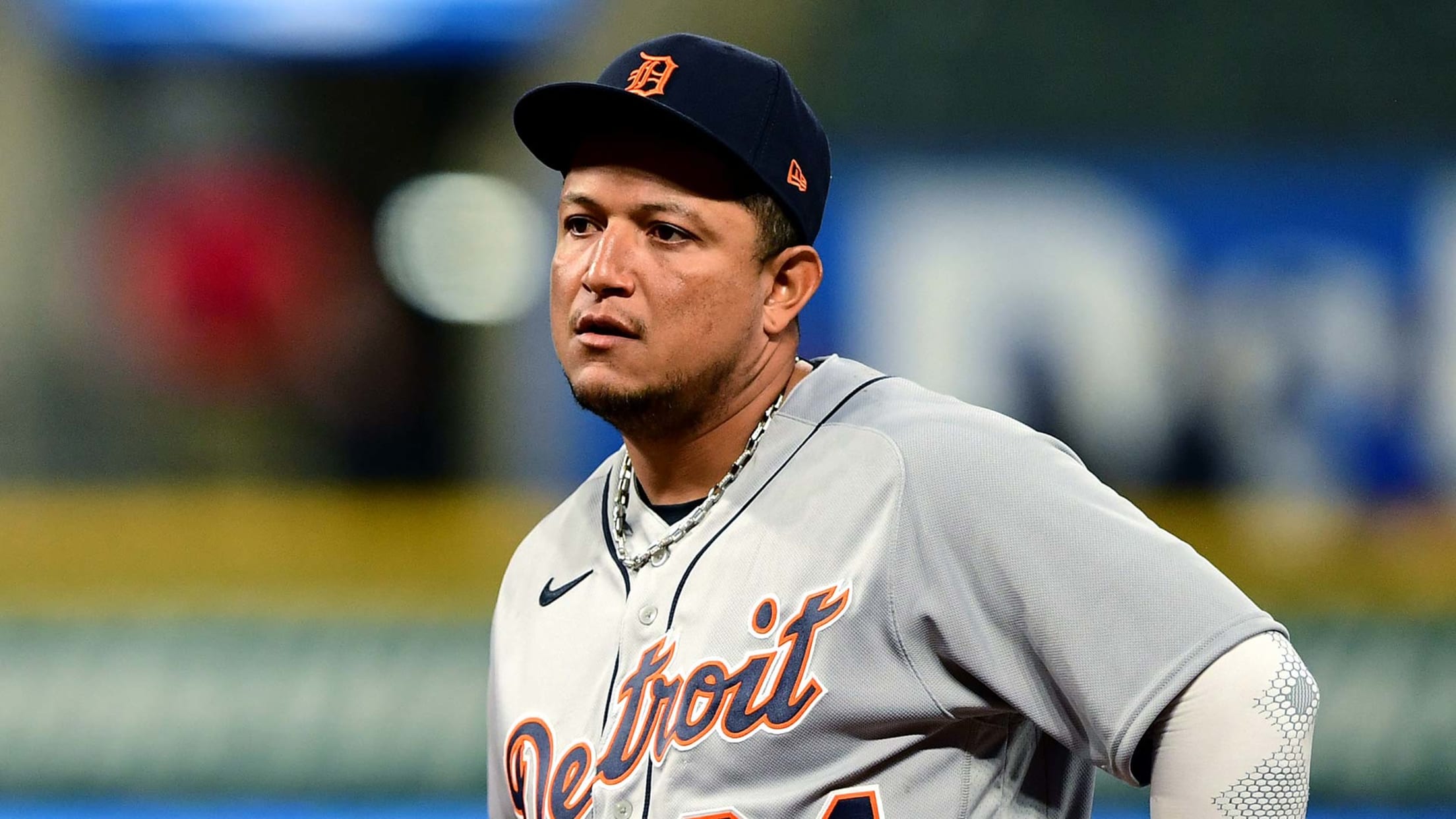 HOUSTON -- The on-field playfulness that Miguel Cabrera and Jose Altuve usually engage in when the Tigers roll through town will have to wait until the Astros come to Detroit. But the good news for the Tigers on Monday is that they might not have to wait long to get
Miggy goes on IL with biceps strain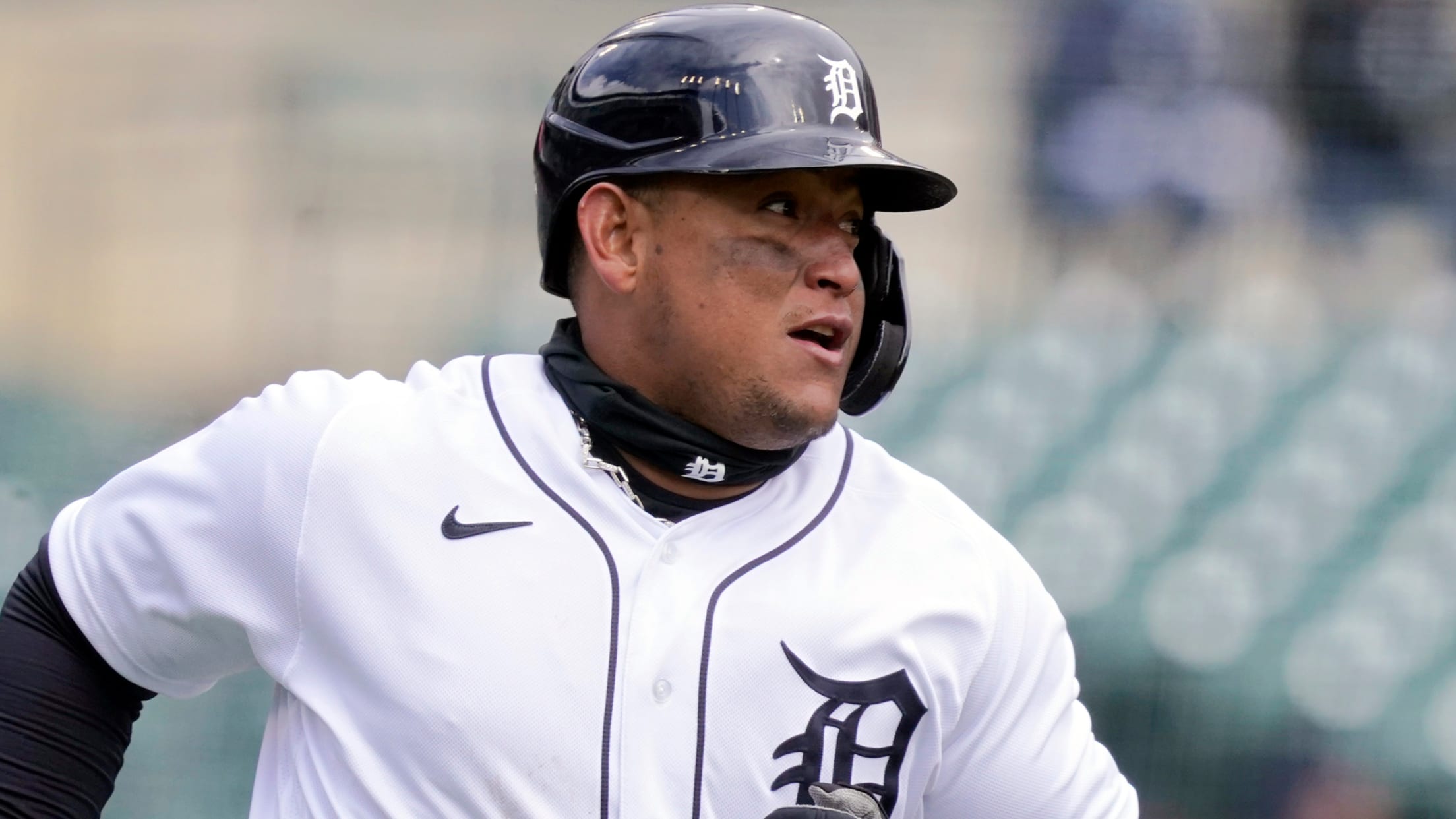 The wince on a foul ball and grab at his left arm was not a good sign for Miguel Cabrera in the seventh inning of Saturday's 11-3 loss. His left biceps, a trouble spot previously in his career, have been quietly bothering him for a while. Once Tigers manager A.J.
Teheran on IL with shoulder issue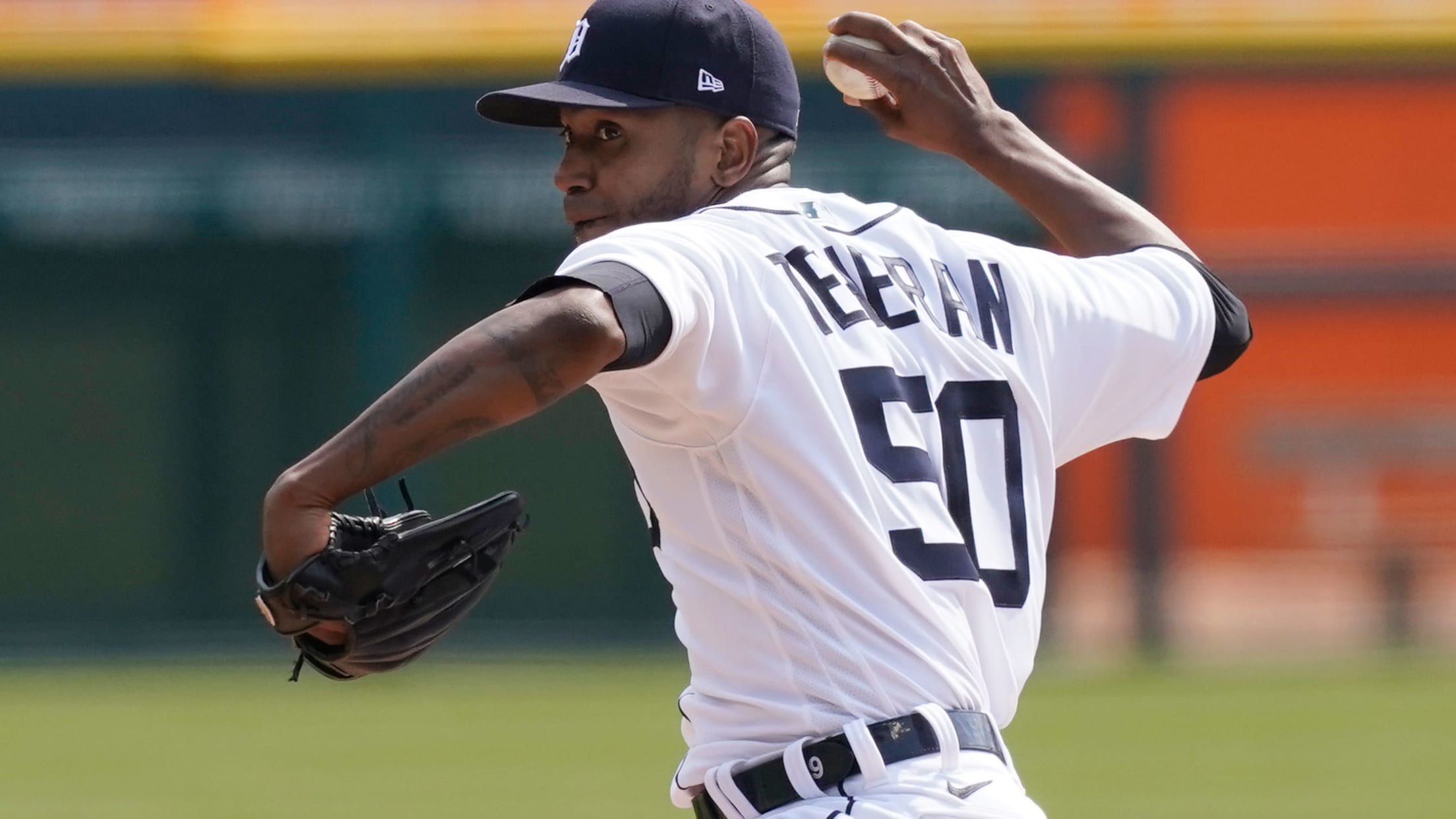 Julio Teheran's last-minute scratch from his scheduled start will lead to a longer absence. The Tigers placed the veteran right-hander on the 10-day injured list on Saturday with what is being classified as a right shoulder strain. "He's going to miss quite a few starts," manager A.J. Hinch said. "For
Teheran's triceps issue activates bullpen
Holland logs 2 2/3 in emergency start; Fulmer fans 5 in strong relief work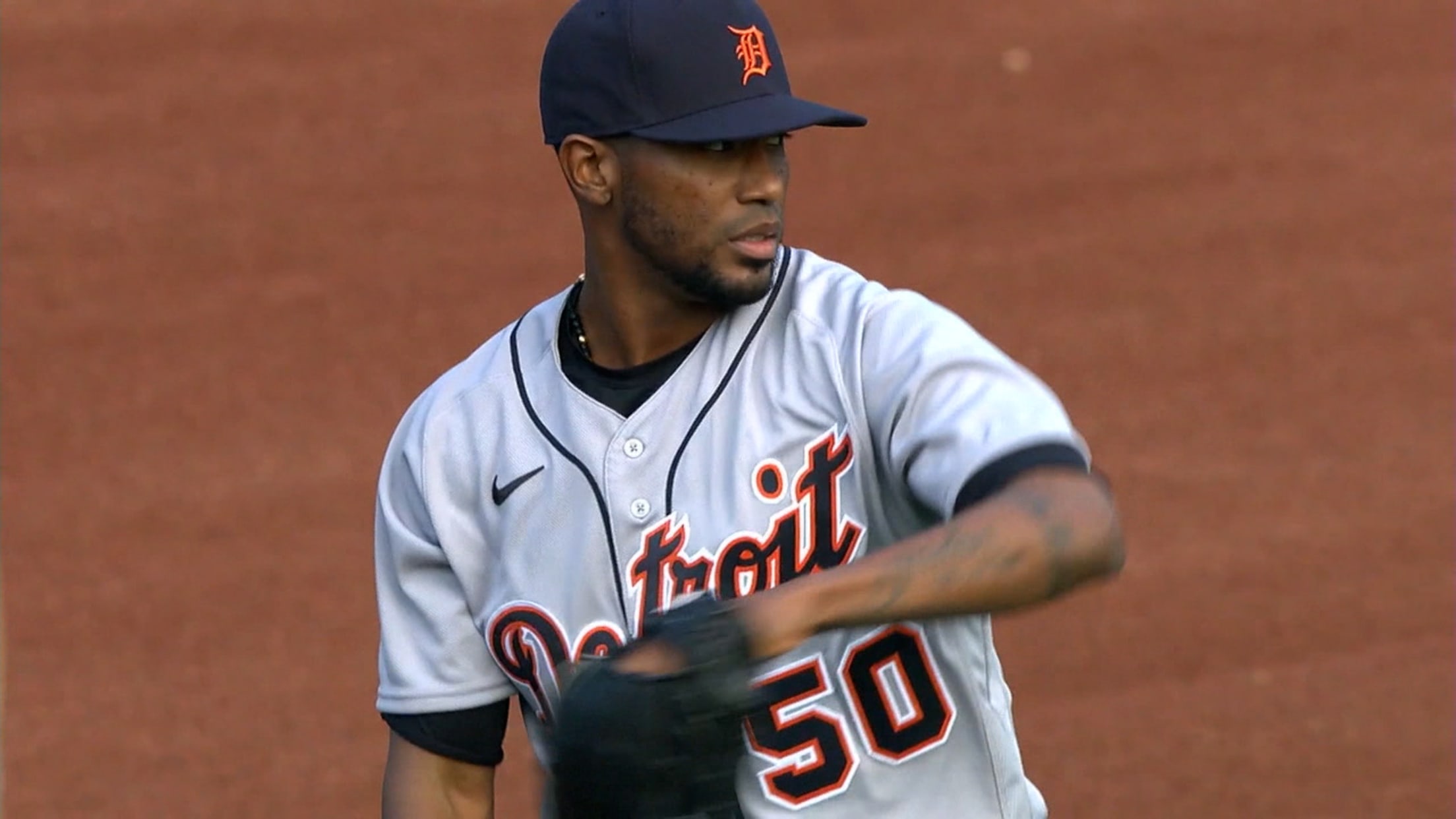 The Tigers had to do an audible on Friday night at Progressive Field in Cleveland. Right-hander Julio Teheran was scratched from his scheduled start against the Indians after feeling tightness in his right triceps during his pregame throwing progression. With Teheran out, left-hander Derek Holland was tabbed to start the
Greiner (broken nose) 'fortunate' after HBP
Tigers catcher was hit in face by 93.8 mph fastball on Sunday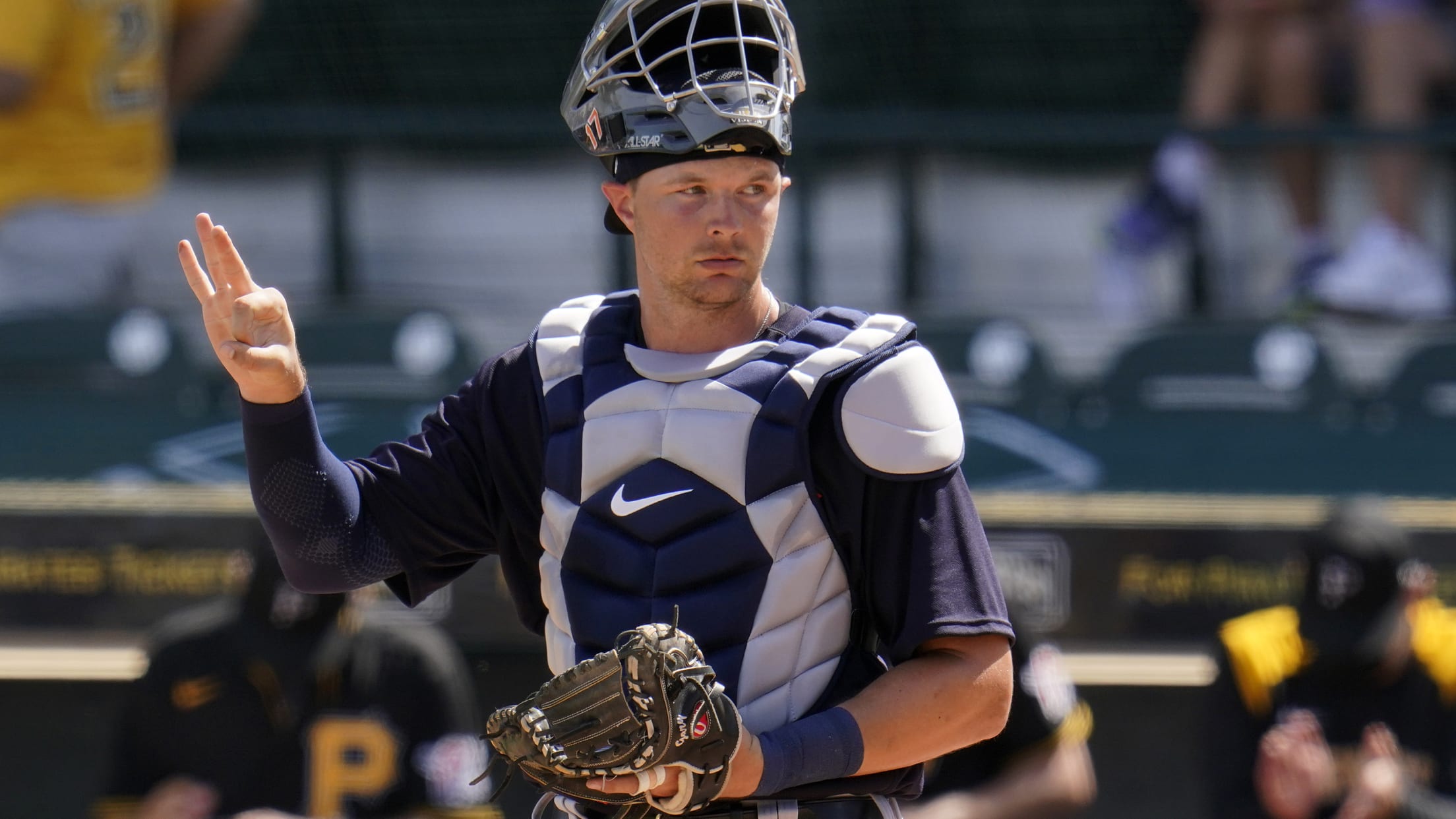 LAKELAND, Fla. -- Tigers catcher Grayson Greiner suffered a fractured nose, but avoided a concussion and more severe injuries, after being hit in the face by a fastball in Sunday's 5-1 win over the Blue Jays. Greiner will not need surgery and should be ready to return within a week,
Mize battles; Greiner hit in face by pitch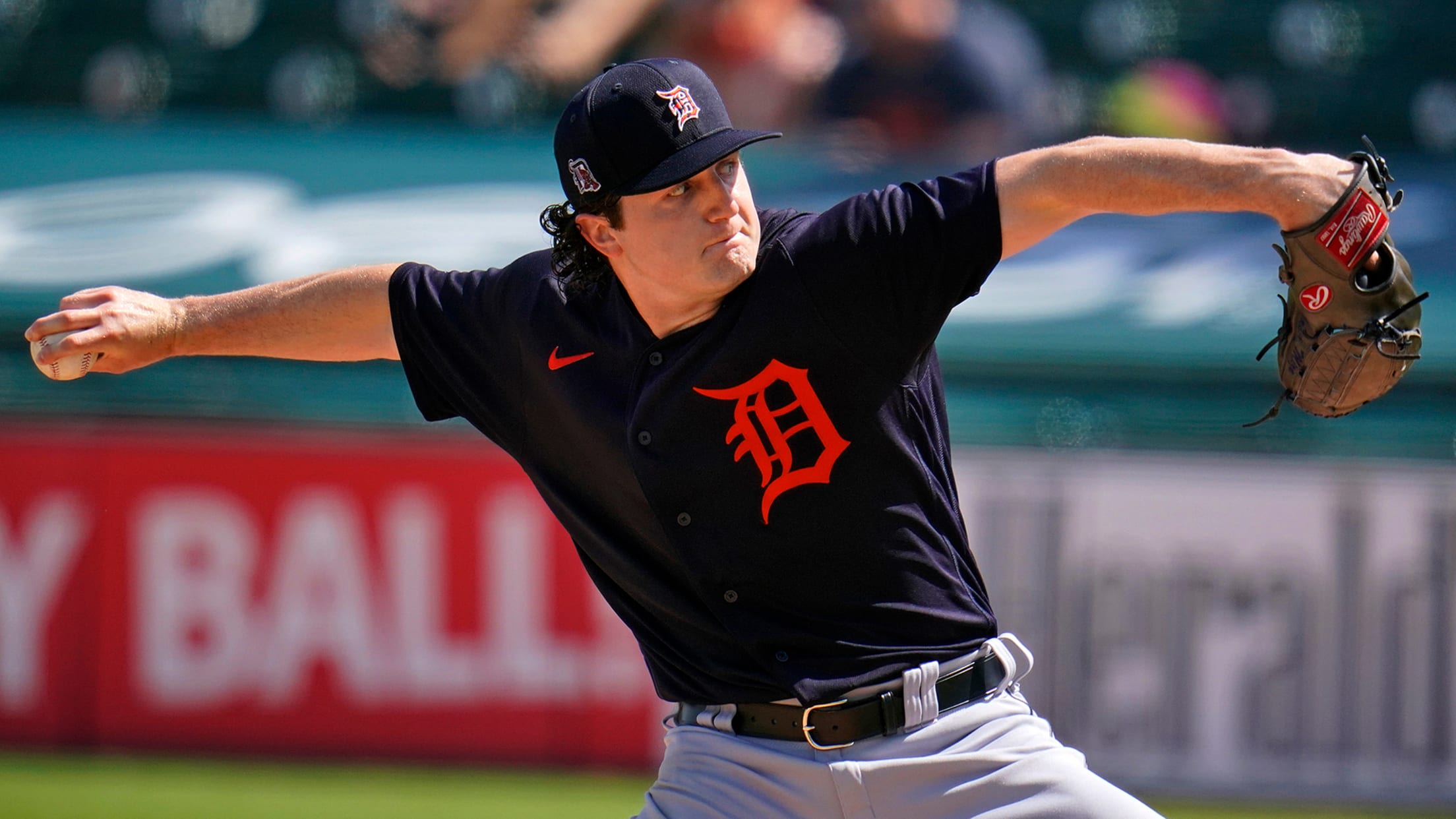 LAKELAND, Fla. -- Casey Mize walked just nine batters over 83 2/3 innings during his sophomore season at Auburn. He walked 13 batters in 28 1/3 innings for the Tigers last season, and he has walked six batters through four hitless innings so far in Spring Training. It's an odd