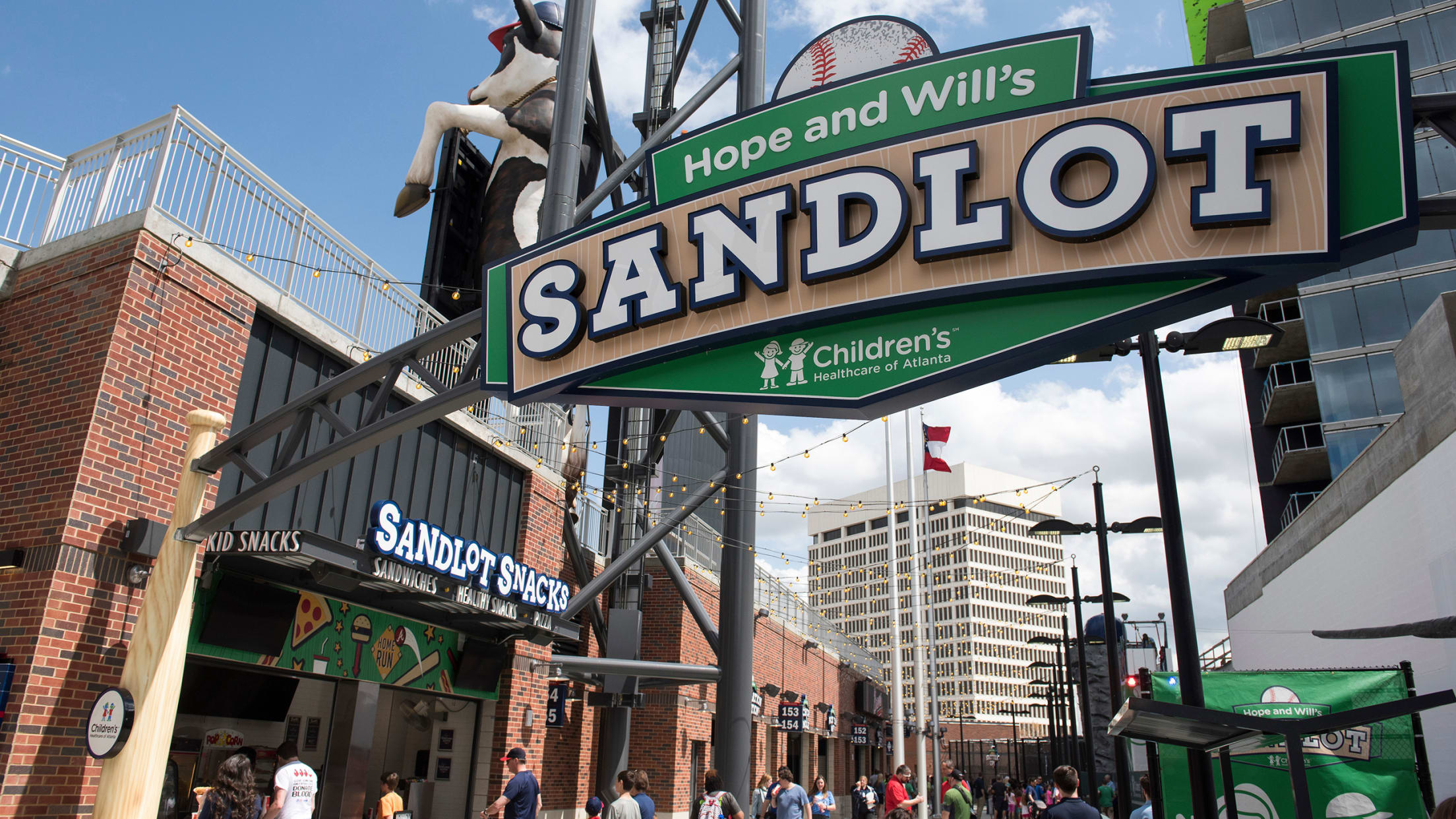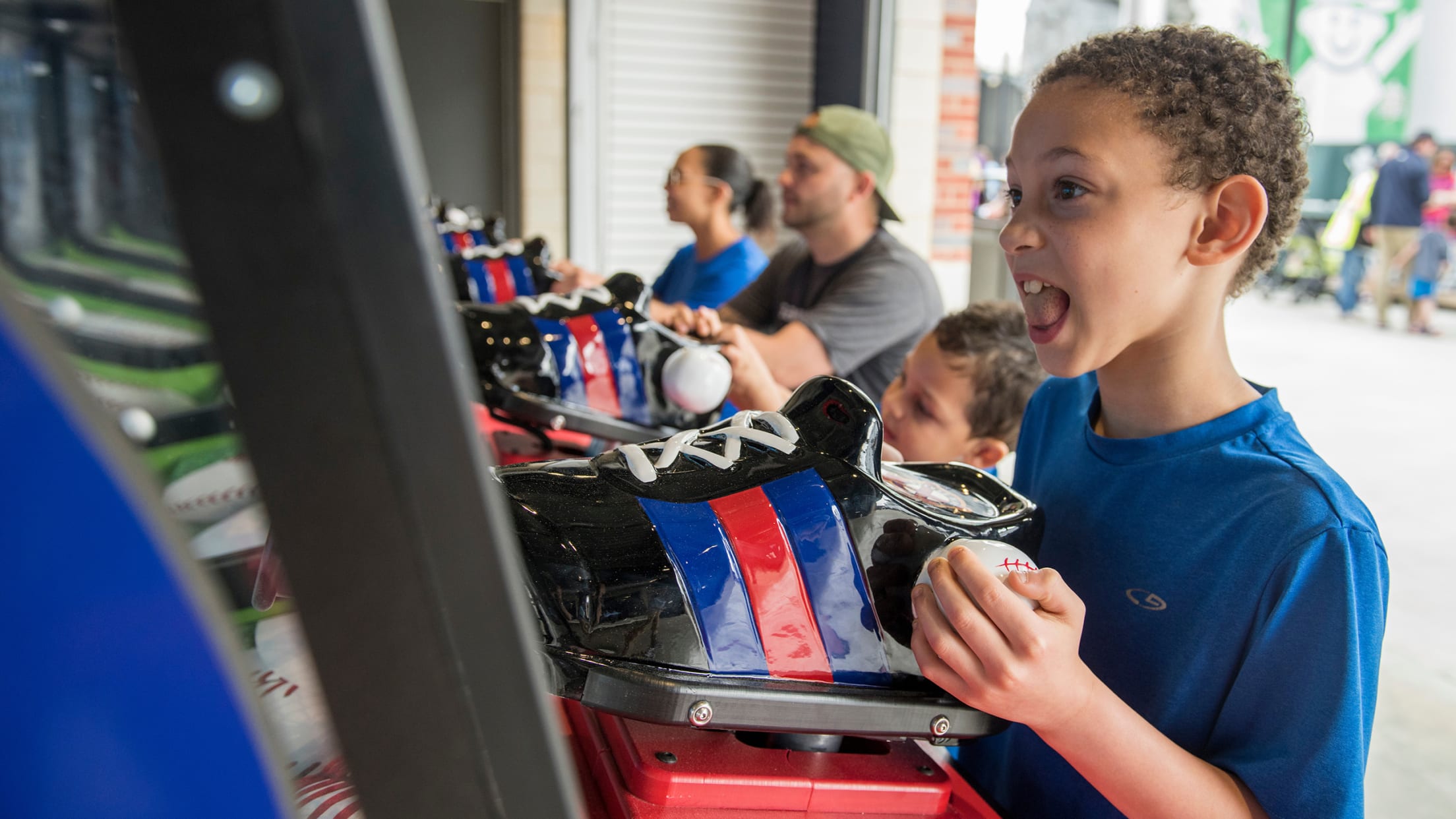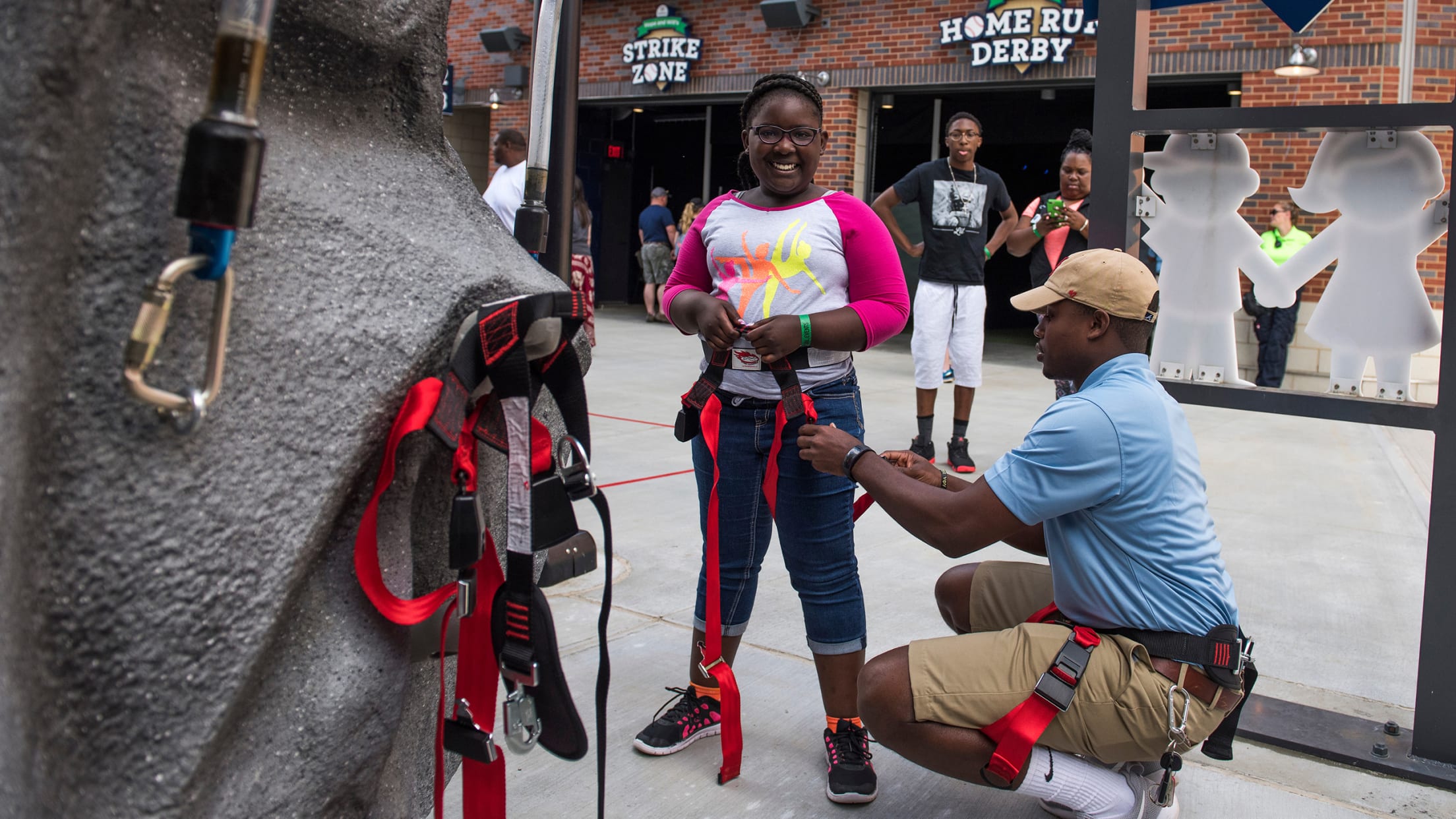 Truist Park offers activities and amenities for the entire family! From a cutting-edge kid's area to baby changing tables in every restroom, it's sure to be a fun and memorable day at the ballpark.
---
Baby Changing Tables
Baby changing tables are available in all restrooms at Truist Park.
Bag Policy
Bags are not allowed to enter Truist Park for the 2021 season to reduce touchpoints and congestion upon arrival. Exceptions may be made for: Medical bags no larger than what is required to transport necessary medical equipment, Diaper bags for guests accompanied by infant(s) & Small, single compartment clutches no larger than 5 x 9 inches.
Family Restrooms
Family restrooms are conveniently located inside Truist Park at sections 120, 143, 140, 148, 152, 313, 323, 329 and 346. For more information on family restroom locations, see a guest services booth for nearest location.
Gluten-Free Options
The Braves are happy to offer gluten-free options. Gluten-free snacks may be found at Centerfield Market at section 149. In addition to this location, there are many other gluten-free options available at concession stands located throughout Truist Park. For more information on gluten-free options, see a guest services booth for nearest location.
Hope & Will's Sandlot (Truist Park Kids Zone)
Hope & Will's Sandlot, presented by Children's Healthcare of Atlanta, is a state of the art kid's zone with a rock-climbing wall, zipline, carnival games and more! Hope & Will's Sandlot is located at sections 152-155. Games and attractions require a token to play. Tokens can be purchased in the Sandlot for $1 each. All attractions are first-come, first-serve. Reservations are not available.
Kids 14 and under can enjoy interactive game and experiences in Hope & Will's Sandlot at no charge, every Sunday.
Kids Concessions and Merchandise
Sandlot Snacks (section 155 in Hope & Will's Sandlot) features kid-friendly and healthy concession options. Children-specific merchandise can be found at the Braves Clubhouse Store for Kids (section 152 in Hope & Will's Sandlot).
Kids Club
Gear up like the pros and get exclusive offers for Braves games and events all year long! The Kids Club is perfect for ages 3-14. The All-Star Membership is only $34 and includes: Ozzie AlbiesT-Shirt Jersey, headband, arm sleeve, socks, drawstring bag and much more! The Braves Rookie Membership is FREE and guarantees you invitations to exclusive Kids Club access only events. Braves All-Star Kids Club gear not included. Memberships can be purchased online or at Truist Park during a game day.
Learn more at braves.com/kidsclub.
Kids Run the Bases presented by Children's Healthcare of Atlanta
After every Sunday home game, kids ages 4 to 14 are invited onto the field after the game to run the bases just like a professional baseball player! No reservations are necessary. The line for Kids Run the Bases begins at the 3rd base ramp (section 131) at the bottom of the 7thinning. If you join the All-Star Kids Club, you can gain VIP Access to Kids Run the Bases. Visit braves.com/kidsclub for more information on how to become a member!
Kids' Tickets
Children ages two and under may be admitted to Braves games without a ticket. However, they must sit in the lap of an accompanying adult. Children ages three and above require a ticket.
Lost Children/Lost Adults
Lost children/lost adults will be escorted to Guest Services located at section 111. Guest services provides complimentary wristbands for parents or group leaders who may wish to "tag" their children or group members with a name and seat location and/or contact number. Use of these wristbands is strongly encouraged as it aids in faster resolution of lost children/lost adult cases. The wristbands are available at the main Guest Services booth located at section 111.
Mizuno Glove Rental
Mizuno gloves may be rented at two locations in the ballpark. Glove rentals are free but $1 charge is added to your card until the glove is returned. The glove must be returned by end of the game or you will be charged the entire cost of the glove.
Nursing Room
Truist Park offers a lounge that is a fully dedicated space for nursing mothers staffed by a Guest Services ambassador. Located on the lower level near the left field gate at section 141, the air-conditioned nursing lounge is equipped with comfortable rocking chairs, a diaper changing station and a play area for toddlers.
Photo Kiosk presented by Children's Healthcare of Atlanta
Take a family photo at our Photo Kiosk located in Hope & Will's Sandlot just outside Section 154/155. The kiosk will send the photo or GIF directly to your phone!
Outside Food & Drink
Outside food is allowed inside of Truist Park as long as it fits inside a clear, gallon sized plastic bag. Guests may also bring a sealed plastic bottle of water. One bag of food and one bottle of water per ticket will be permitted. Additional considerations will be made for those with dietary concerns and infants. All bags of food will be subject to additional inspection at our security gates before entry.
Strollers
Fold-up strollers should be stored under your seat during the game. If you have a stroller that does not fold-up, please check it at Guest Services located at section 111 on the Lower Level.