MLB Ballpark App Points of Interest with iBeacon technology
What are Points of Interest?
Locations spread throughout Truist Park that give supported iOS users exclusive content through the MLB Ballpark app.
What do I need to access Points of Interest at Truist Park?
The most recent version of the MLB Ballpark app
An iPhone running iOS 7 or above
Your Bluetooth setting enabled
Location services turned on for the MLB Ballpark app
How do I check-in to these Points of Interest?
1. Open your app and tap the check-in icon.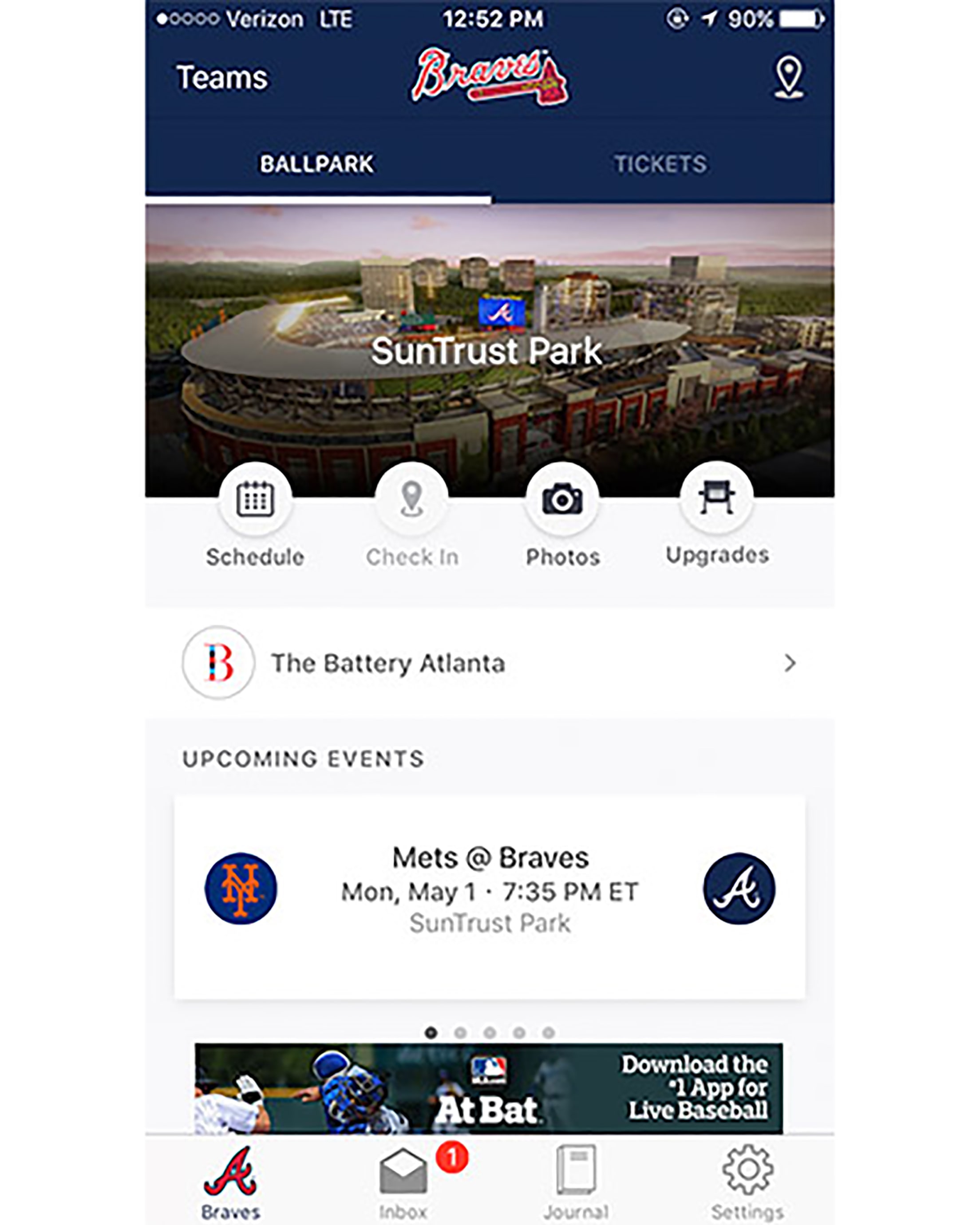 2. Walk towards any Point of Interest listed in the app and look for a notification in your app.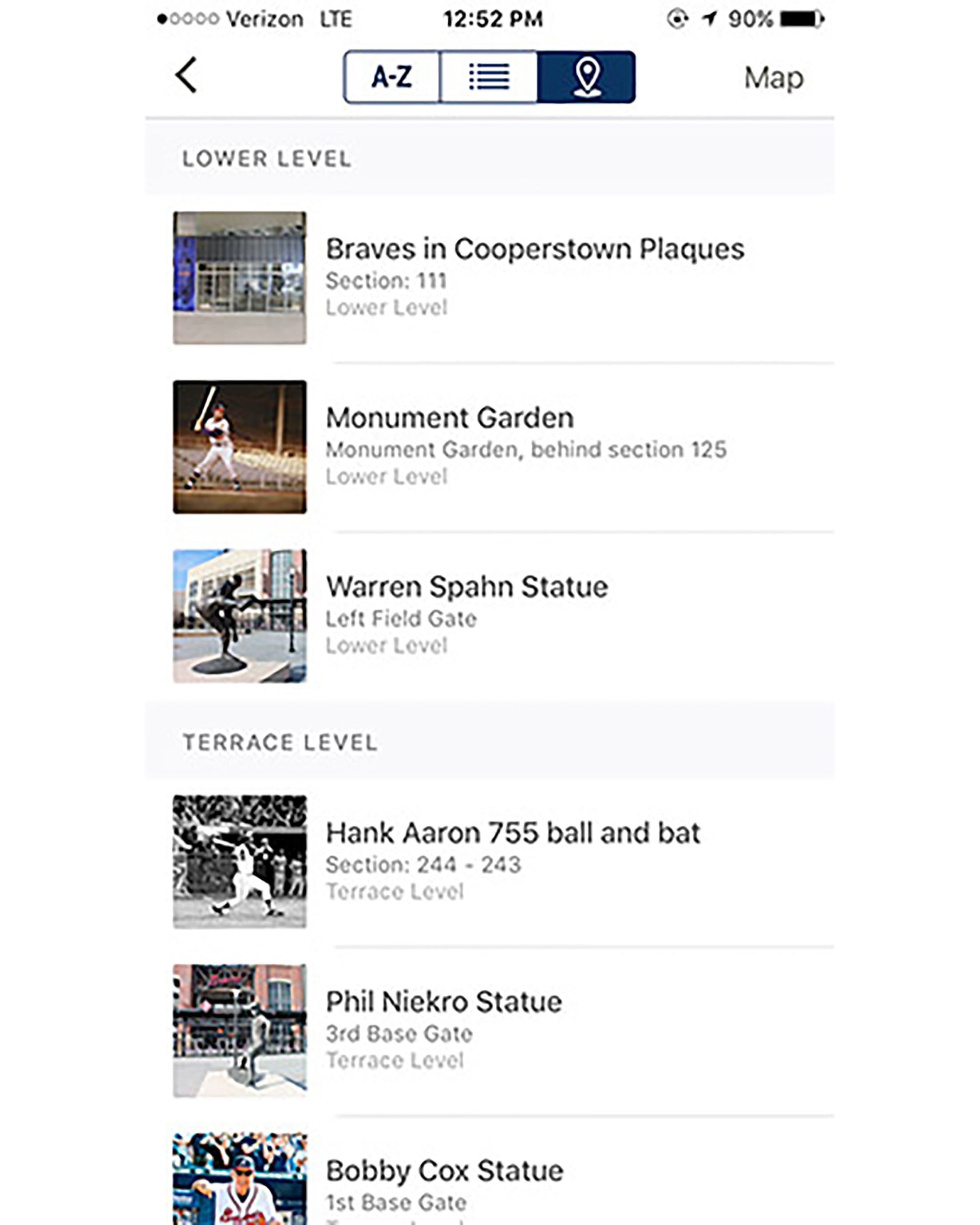 3. Once you walk within range of the Point of Interest, follow the instructions to tap and check-in.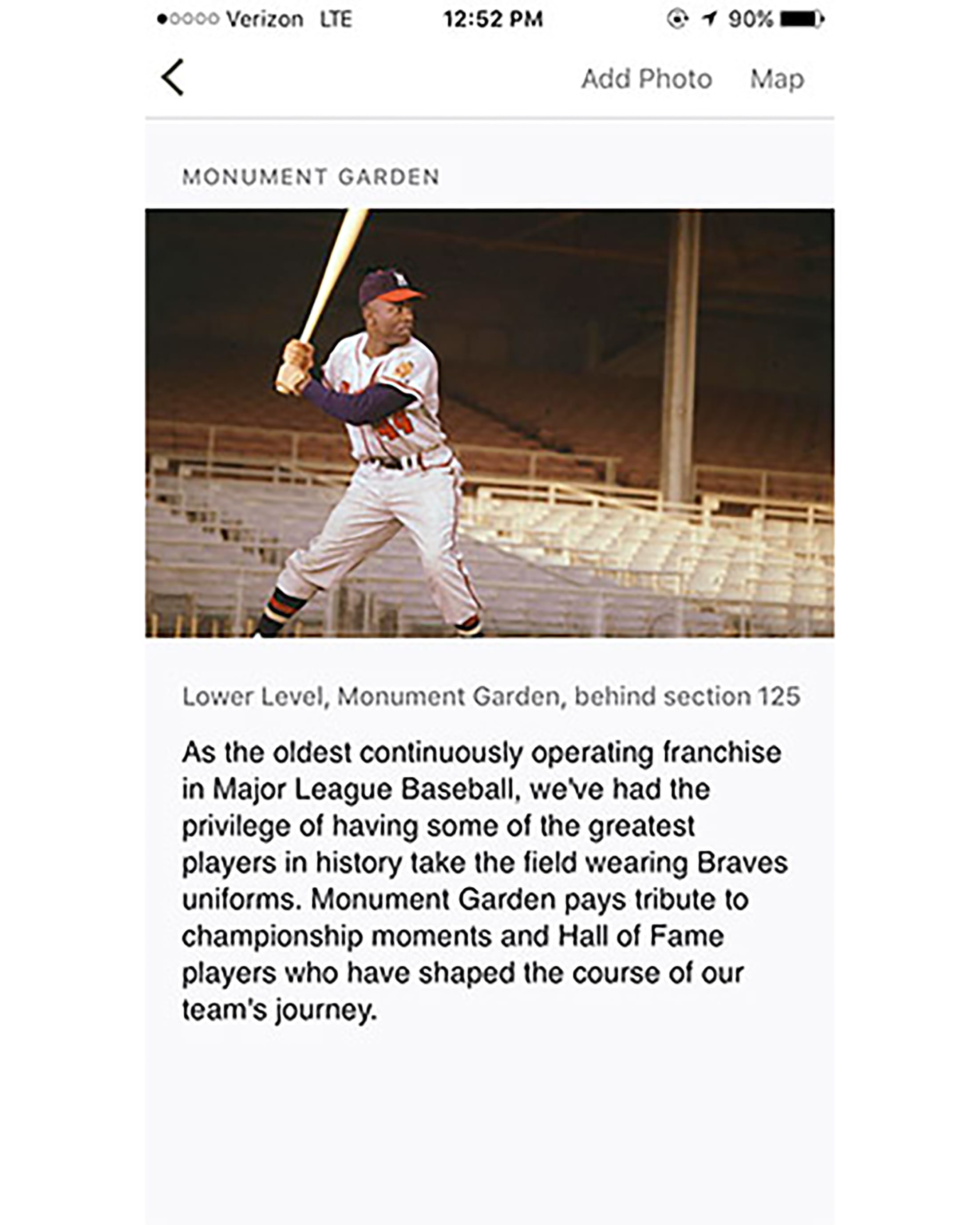 4. After you successfully check-in to a Point of Interest and browse the exclusive content, you'll receive a green check mark.