50/50 Raffle
Presented by Harrah's Cherokee Casinos

Atlanta Braves Foundation 50/50 Raffle presented by Harrah's Cherokee Casinos is back for the 2021 Season!
The 50/50 Raffle is open to fans currently located on The Battery Atlanta property.
Through the Atlanta Braves Foundation 50/50 Raffle presented by Harrah's Cherokee Casinos, one lucky fan will walk away as the winner of a cash prize during select home game played during the 2021 season. Fans can purchase 50/50 raffle tickets via 50/50 raffle sellers inside Truist Park or throughout The Battery Atlanta, online at braves.com/5050 or braves5050.com, by scanning QR codes posted on each 50/50 raffle kiosk throughout Truist Park and The Battery Atlanta or through the MLB Ballpark app during select home Braves games throughout the 2021 season. The Raffle will be open for select games 2 hours prior to first pitch and will end at the conclusion of the 7th inning! A purchase of a raffle ticket gains entry into the grand prize drawing at the end of the 7th inning during select regular season home Braves game.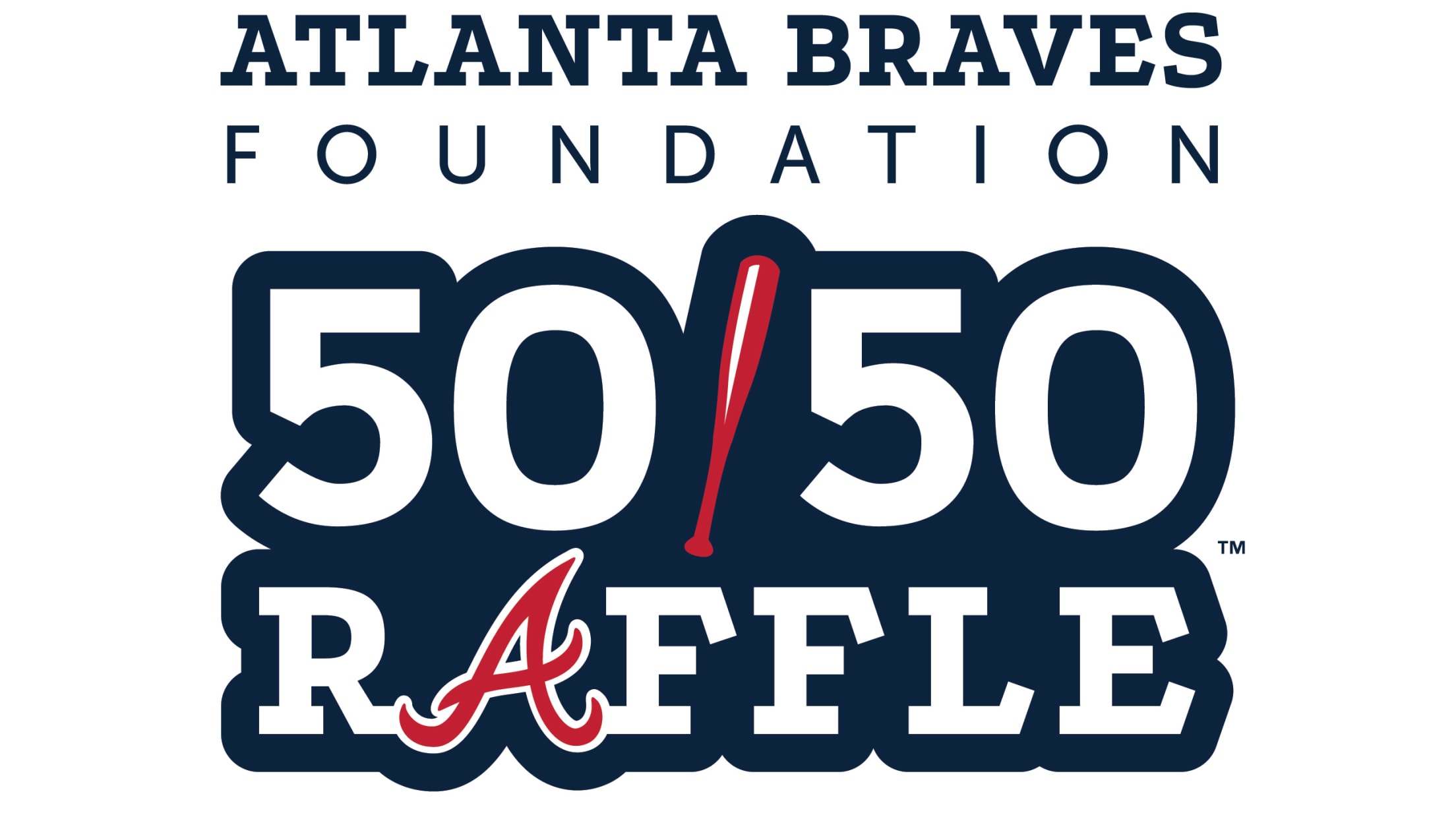 Every transaction is electronically tallied and updated in real time. The ongoing total is displayed inside Truist Park on the LED board located in left-center field, on the Georgia Power Pavilion in The Battery Atlanta, as well as braves5050.com.
The Raffle Jackpot Winner will receive one half of the total net proceeds collected by Atlanta Braves Foundation during the Raffle Period, less any and all applicable taxes or other fees.
Prize claims can be made at the main Guest Services booth at Section 111 inside Truist Park, or by emailing [email protected]. All prize claims must be made within thirty (30) days of the raffle drawing date.
50/50 Raffle Winnings
| Game | Winning Ticket | Winning Amount | Total Raised | Charity |
| --- | --- | --- | --- | --- |
| April 14 vs. Marlins | 37439059482 | $3,421 | $6,841 | Atlanta Braves Foundation |
| April 15 vs. Marlins | 99211034083 | $4,696 | $9,391 | Atlanta Braves Foundation |
| April 13 vs. Marlins | 38352495018 | $3,328 | $6,655 | Atlanta Braves Foundation |
| April 13 vs. Marlins | 38352495018 | $3,328 | $6,655 | Atlanta Braves Foundation |
| April 12 vs. Marlins | 23274613001 | $4,179 | $8,358 | Atlanta Braves Foundation |
| April 11 vs. Phillies | 29188320677 | $5,648 | $11,295 | Atlanta Braves Foundation |
| April 10 vs. Phillies | 99209890034 | $7,284 | $14,567 | Atlanta Braves Foundation |
| April 9 vs. Phillies | 99209309006 | $6,411 | $12,822 | Atlanta Braves Foundation |