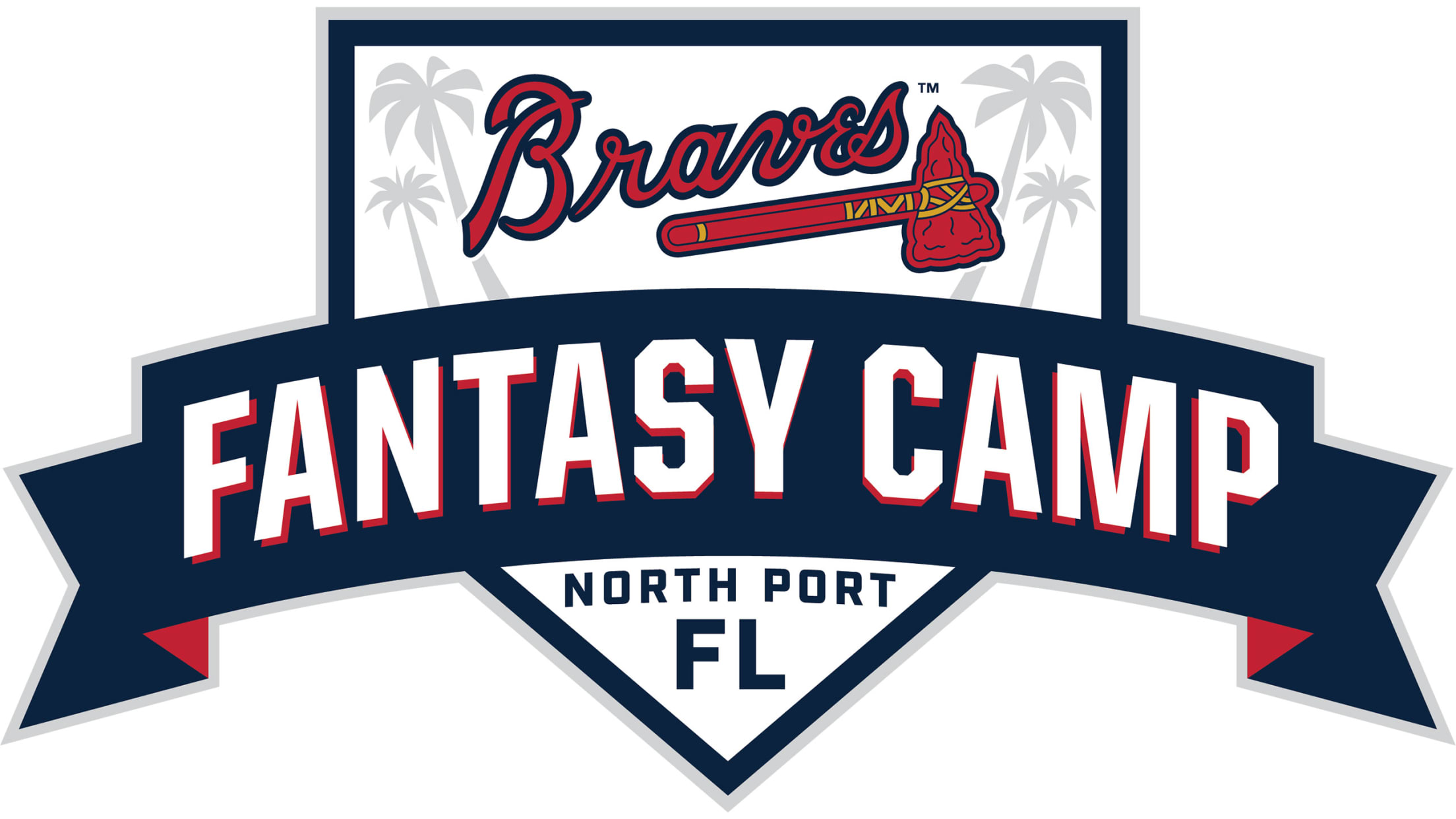 CoolToday Park - Spring Training Home of the Braves
North Port, Florida
January 10-15 and January 17-22, 2023 Fantasy Camps are sold out.
Suit up in an Atlanta Braves uniform and PLAY BALL! YOU can become the newest member of the Braves and get ready for Spring Training at the Spring home of the Braves, CoolToday Park in North Port, Florida. Experience the tradition and excitement while you train and play on the field with Atlanta Braves greats.
The memories begin the moment you walk into the clubhouse and see your name on the back of your personalized uniform. You are then joined by a cast of All-Star Braves. Past camp alumni stars include Sid Bream, Steve Avery, Denny Neagle, Mike Bielecki, Matt Diaz, Marvin Freeman, Pete Smith, and Marquis Grissom. Additionally, special guest instructors have included Bobby Cox, Tom Glavine, John Smoltz, Terry Pendleton, Dale Murphy, Bob Horner, and David Justice.
That is just the beginning. This is a once-in-a-lifetime chance to live the life of a Major League ballplayer and play alongside your childhood heroes. You will take the field together, run through big league drills, and learn the fundamentals of hitting, fielding, catching, throwing, pitching, and base running. Finally, put it all to the test in multiple games on the field. Get ready for a baseball-filled week of excitement.
For any Fantasy Camp related questions or to be added to the waitlist for January's event, please email Greg McMichael at [email protected].
Frequently Asked Questions
How can I ensure my uniform will fit?
By providing us with your uniform measurements we will be able to "size you up" perfectly, so that your uniform fits just right.
Do I need a rental car?
Transportation to and from camp events is provided during your stay. Transportation to and from the camp and Airport is NOT provided. It is up to you if you would like to rent a car or use alternate options.
Is there a dress code during the week/weekend of camp?
Casual wear is acceptable at all events throughout the week/weekend. Please note that for the closing Awards Reception and Dinner business attire is required.
What is the average age of a camper?
The minimum age to participate in the fantasy camp is 25. The age of fantasy campers around the league usually ranges between 30- 60. Regardless of age each camper has an opportunity to play daily.
Are family and friends allowed to attend camp functions?
It is encouraged that family and friends join you for Fantasy Camp. This special week/weekend is an experience of a lifetime and should be shared with your loved ones. Guests can stay in your hotel room as long as you have upgraded your package. We recommend that they rent a car, if you did not drive down.
What experience is necessary to attend camp?
No previous experience is needed; just the love for the game!
What equipment is needed during camp?
An Atlanta Braves uniform will be provided as well as bats, batting helmets and other baseball equipment. Each camper will need to bring their own glove, cleats, and anything else necessary for him/her to take the field.
Are there photographers and videographers available to capture the week/weekend's events?
Professional photographers will be on hand to capture photos of the week/weekend's events.
What is the Fantasy Camp Reunion?
The Fantasy Camp Reunion Party is held during a Braves home game at Truist Park. It is a one-day event that includes a ticket to the game and a pre-game reception. Transportation to Atlanta and Truist Park is not included.
Is airfare included?
No, airfare is not included.
Have another question not answered here? You can call us at (404) 614-1526 or email [email protected].
Hall of Fame Campers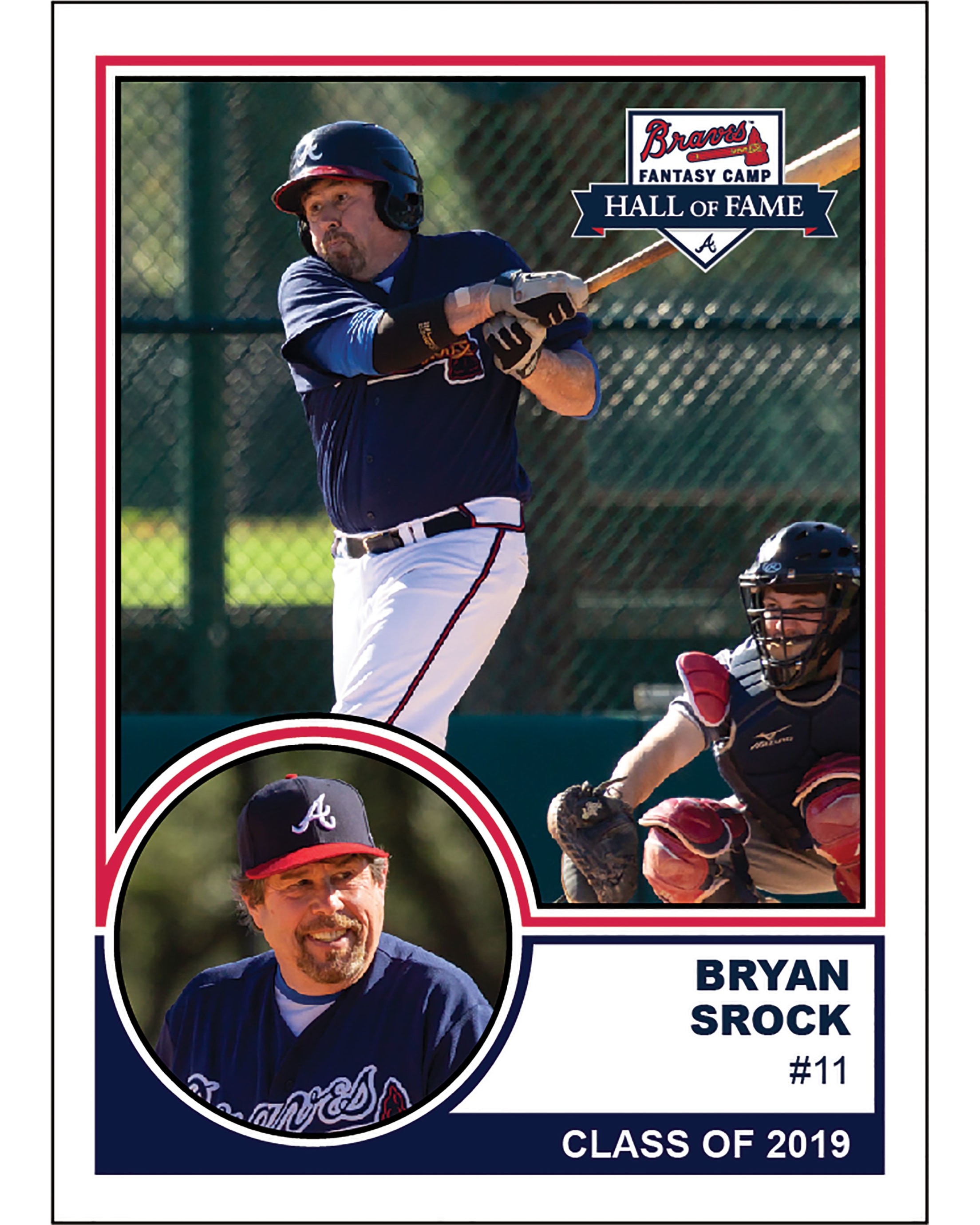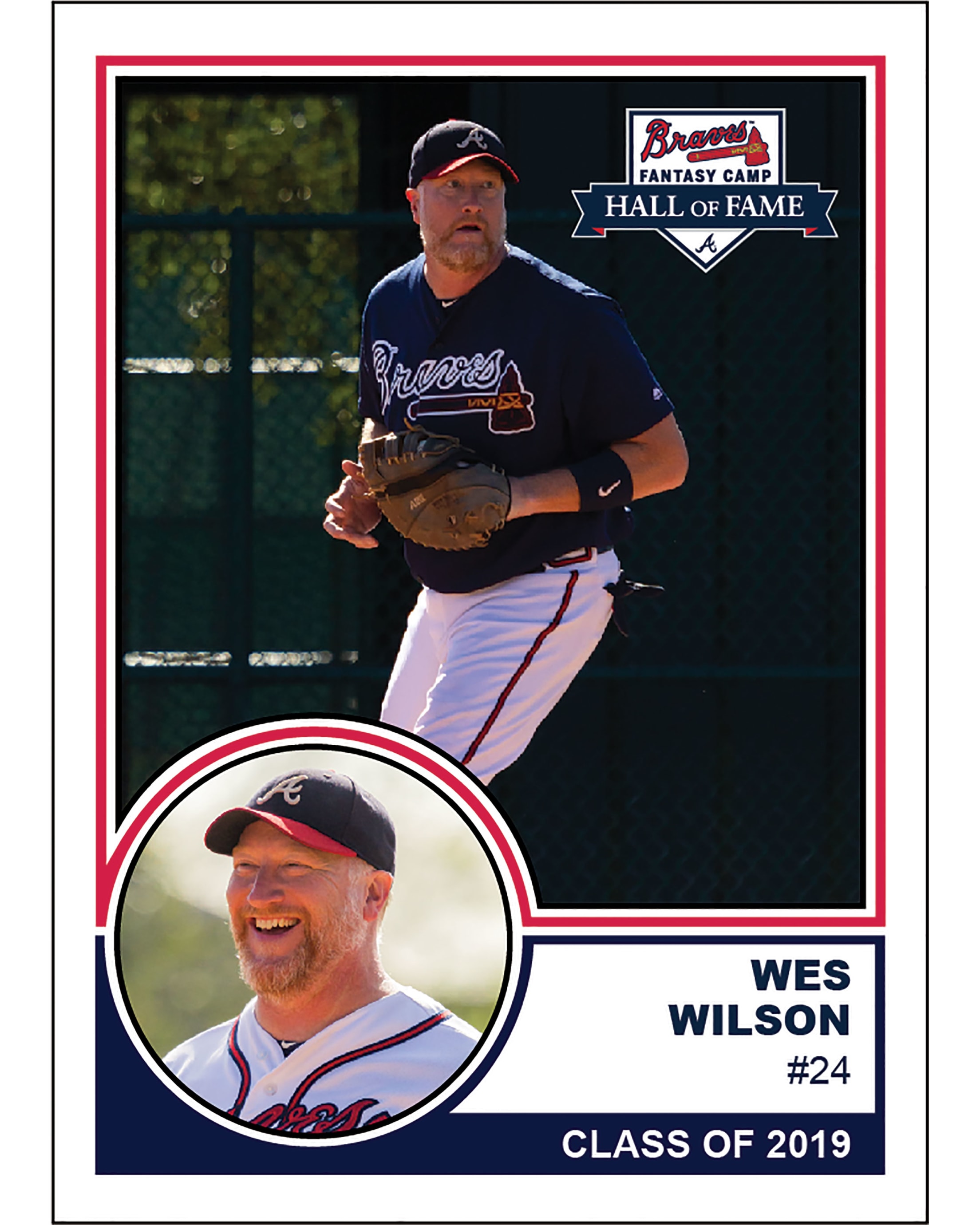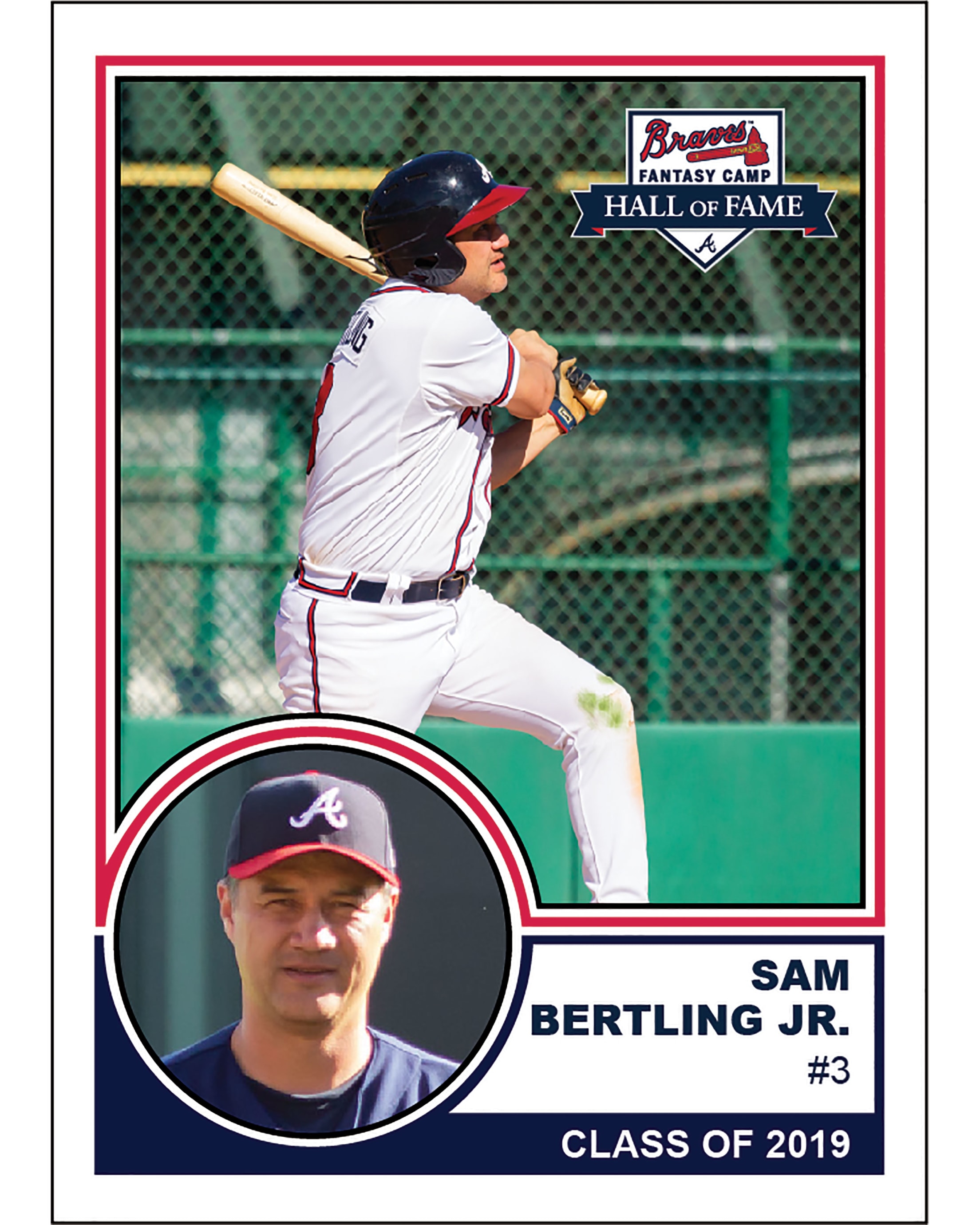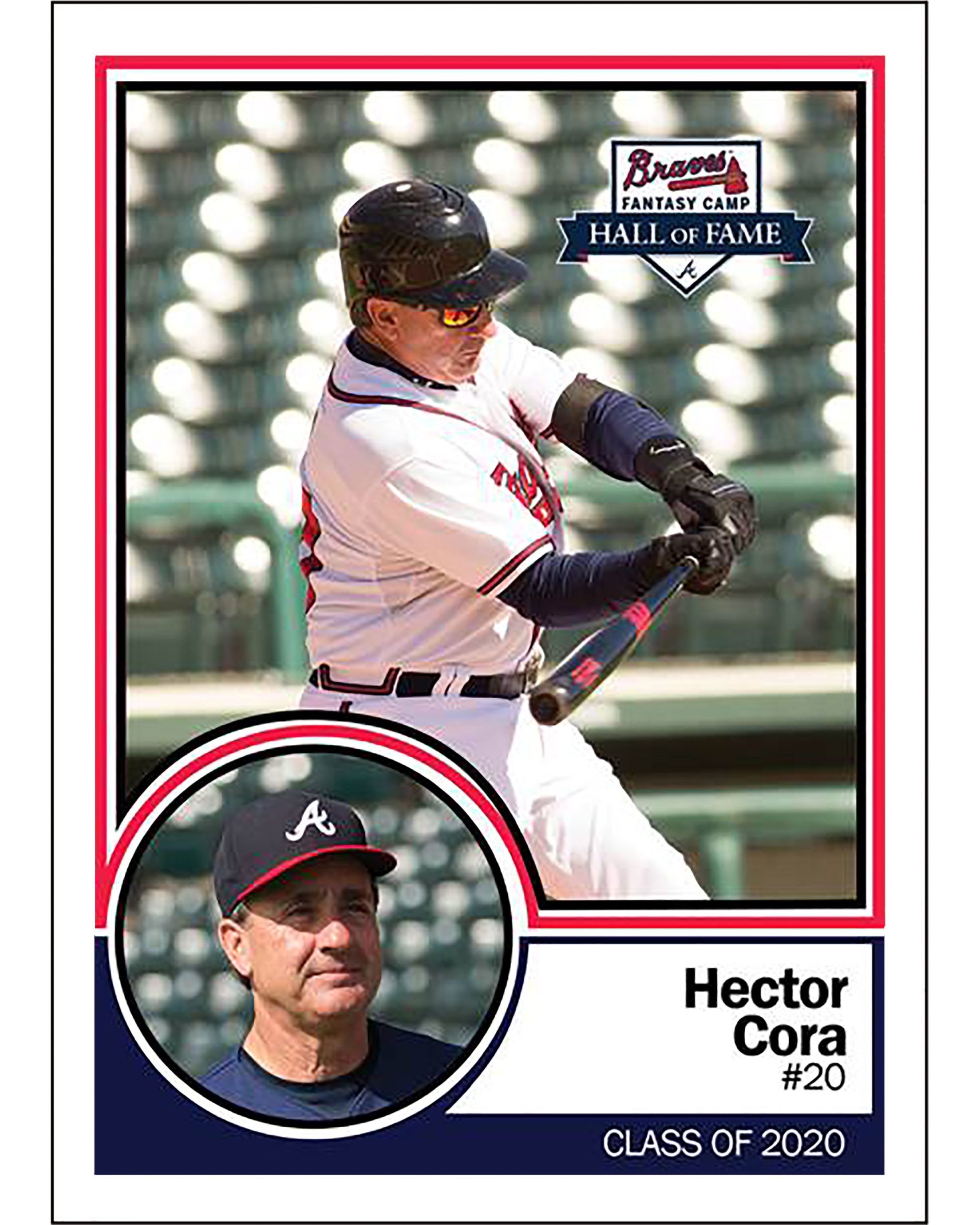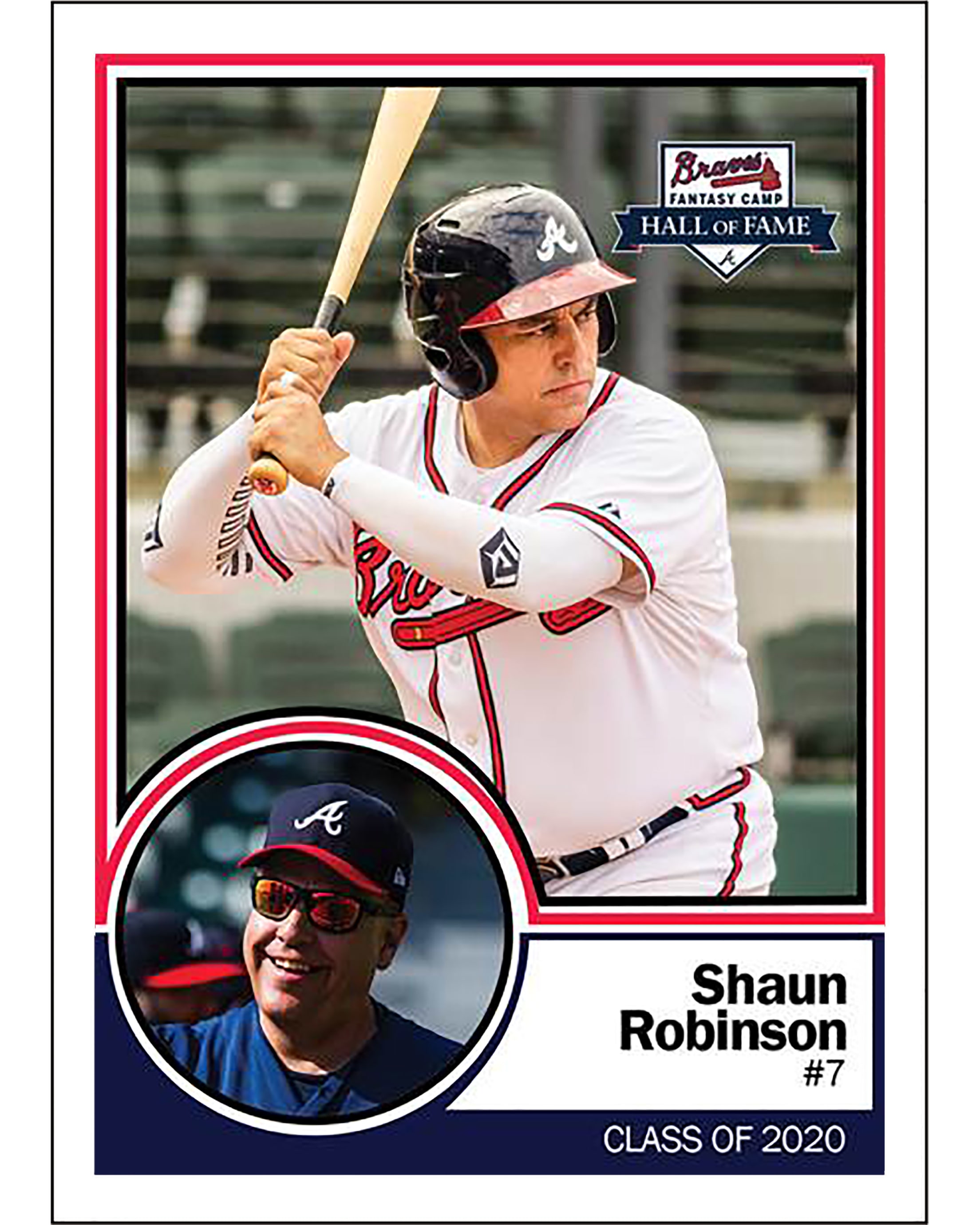 November Fantasy Camp has been canceled. For more information, or any questions on Braves Fantasy Camp, please contact Greg McMichael at [email protected].