Ronald Acuña Jr. named 2023 National League MVP
A four-time All-Star, Ronald Acuña Jr. is the third Venezuelan to win the award and the first to do so in the National League. Acuña Jr. batted .337/.416/.596 over 159 games in 2023, and became the first player in major league history to collect at least 40 home runs and 70 stolen bases in a single season.
He ended the year with 41 and 73, respectively, and led all of baseball in runs (149), hits (217), total bases (383), steals, on-base percentage (.416) and multi-hit games (69) for the year.
2023 Statistical Highlights
Celebrate Acuña Jr.'s Win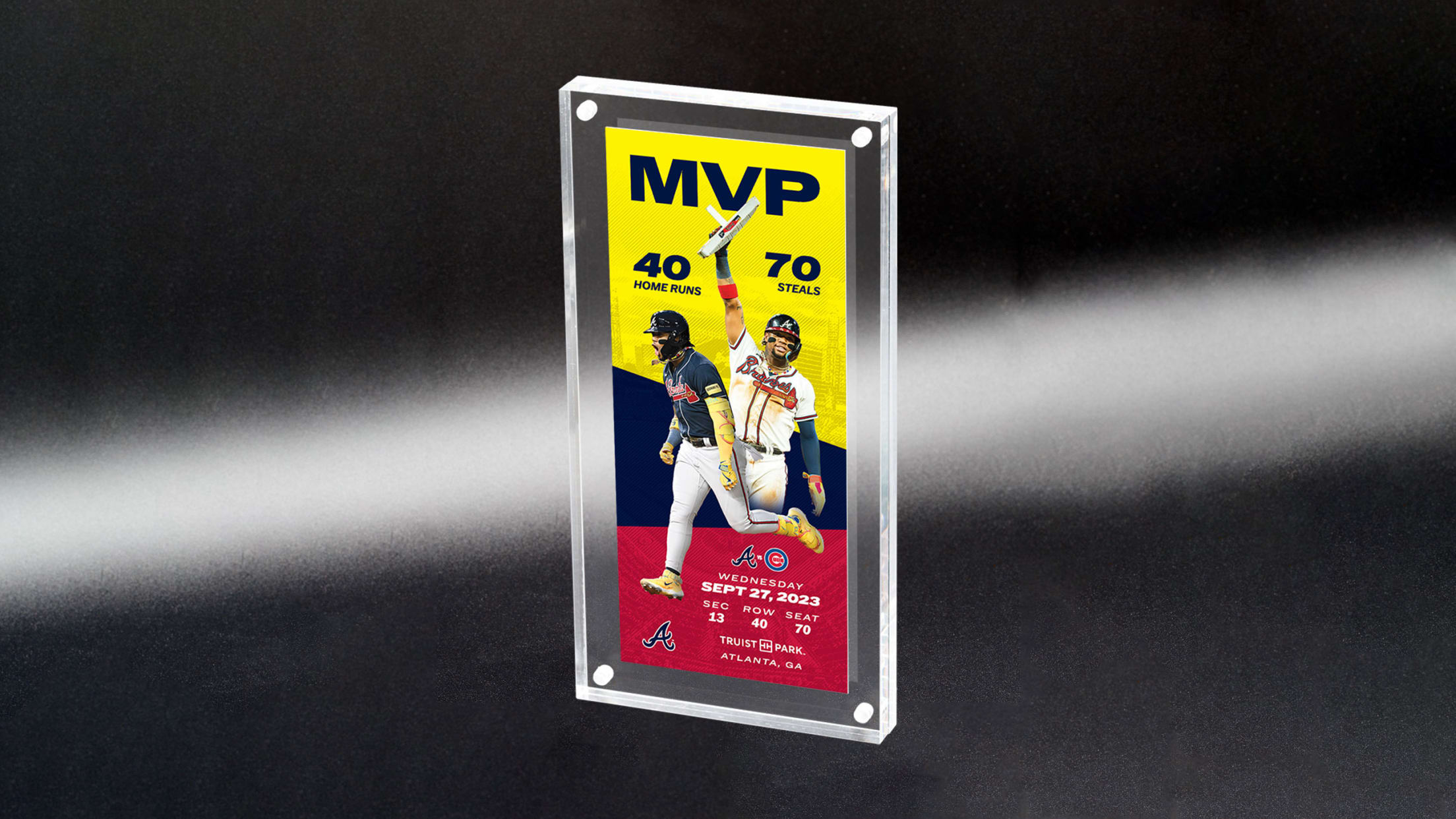 Commemorative Ticket
A commemorative ticket for Ronald Acuña Jr.'s 40/70 record and MVP award is now available for purchase.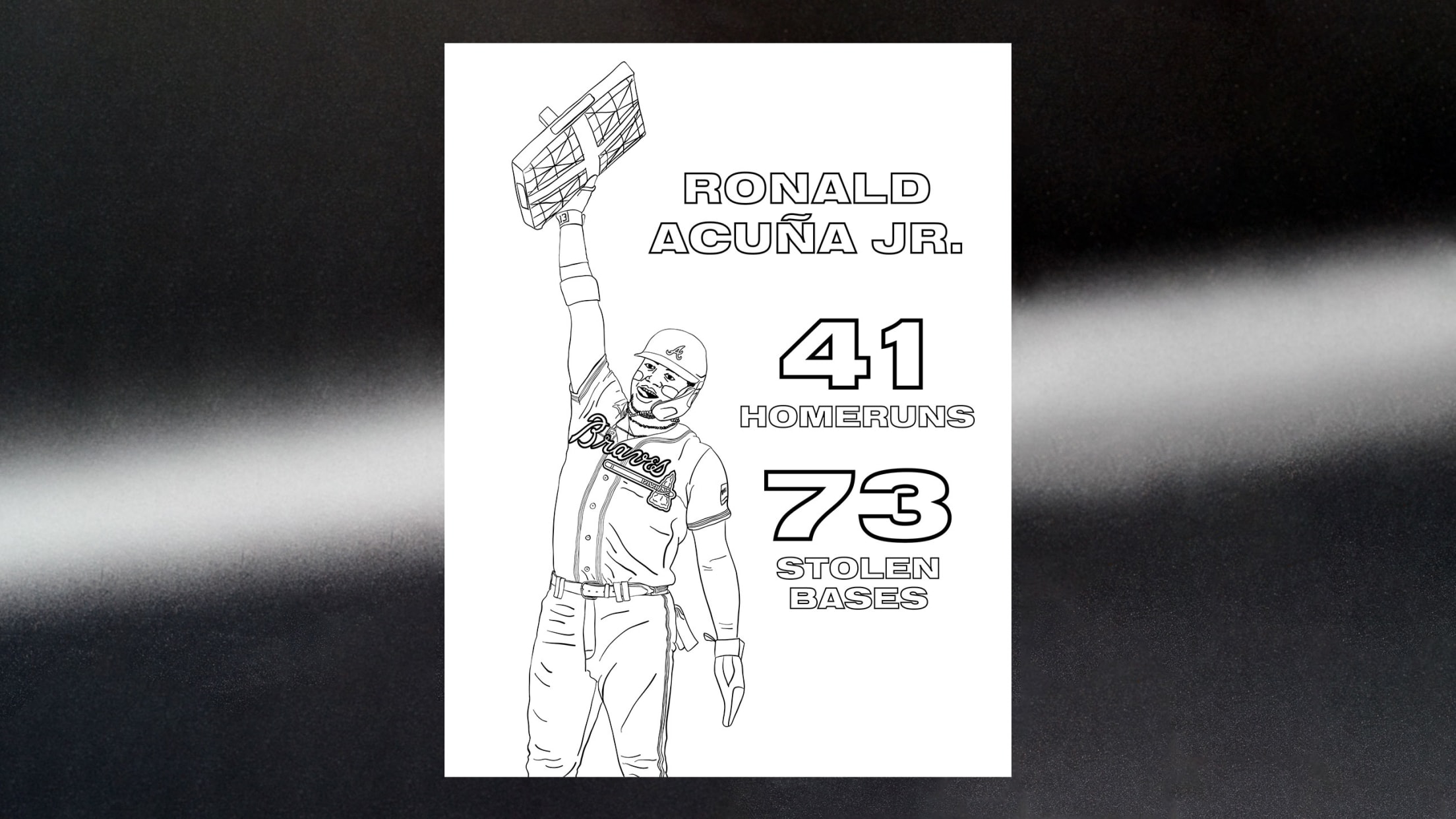 Kids Coloring Sheet
Download the Ronald Acuña Jr. MVP coloring sheet here!
Mobile Wallpapers