Ralph Garr-Bill Lucas HBCU Baseball Classic
Presented by Truist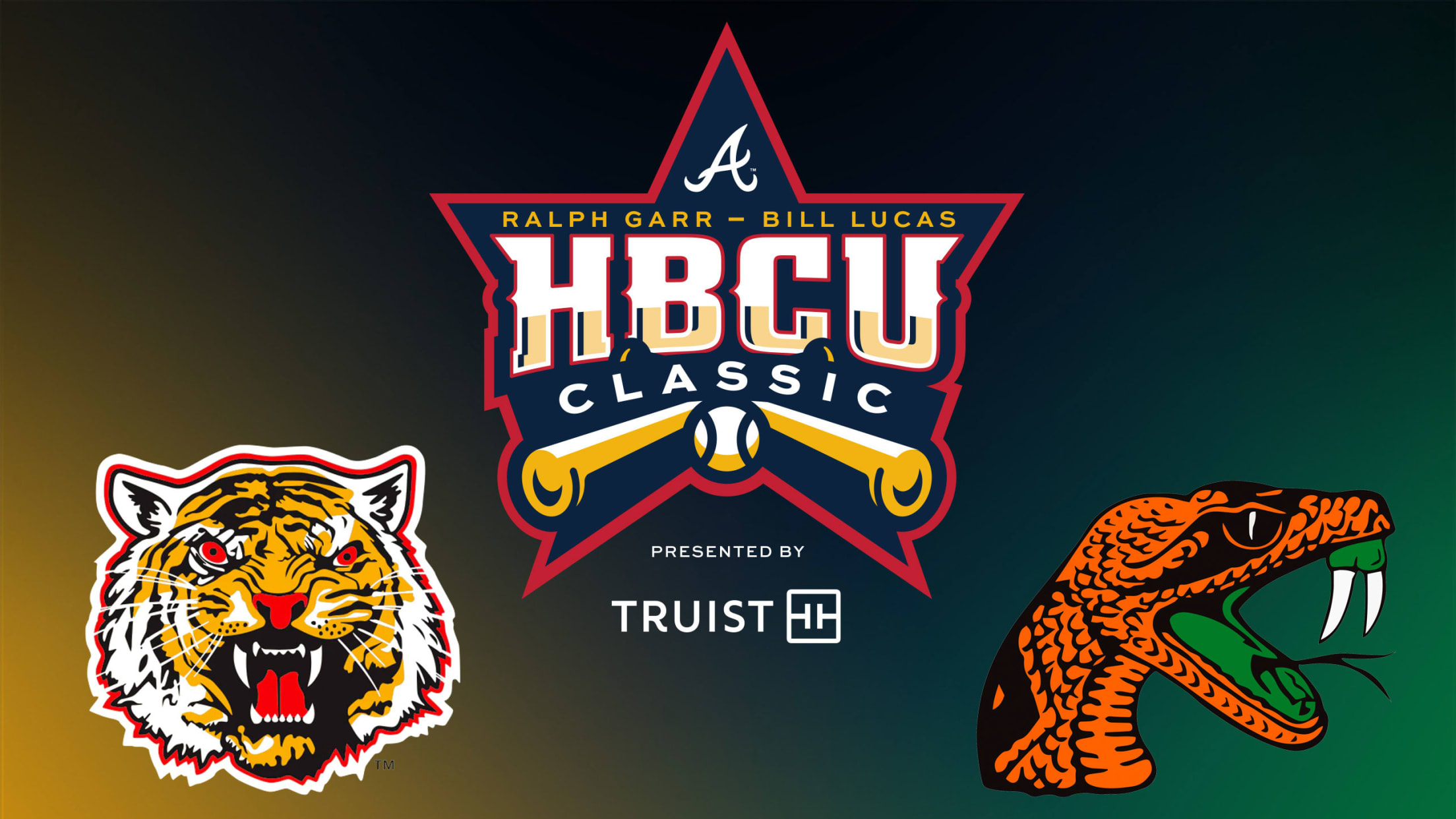 The Atlanta Braves are hosting the annual weekend series between Historically Black College and University (HBCU) baseball programs, while honoring Braves Hall of Famers and HBCU graduates in the Ralph Garr-Bill Lucas HBCU Baseball Classic presented by Truist.
The 2023 weekend series will take place Friday, March 3rd through Saturday, March 4th at Coolray Field, home of the Braves' Triple-A affiliate, the Gwinnett Stripers.
The three-game series features Grambling State University and Florida A&M University, the alma maters of Braves Hall of Famers, Ralph Garr and Bill Lucas.
Designed to highlight baseball programs at historically black colleges and universities in the Southeast, the showcase is an extension of the Atlanta Braves' efforts to foster the next generation of diverse baseball players. The classic serves as an opportunity to expose student-athletes, support staff, and coaches to a Major League setting.
Proceeds from ticket sales benefit the growth of Black Baseball across the Southeast. More ticket information to come closer to the event date.
2022 HBCU Classic Recap
Participating Schools
Grambling State University
Grambling State University opened on November 1, 1901 as the Colored Industrial and Agricultural School. It was founded by the North Louisiana Colored Agriculture Relief Association, organized in 1896 by a group of African American farmers who wanted to organize and operate a school for African Americans in their region of the state. In 1905, the school moved to its present location and was renamed the North Louisiana Agricultural and Industrial School. In 1946, the school became Grambling College.
In 1974, the addition of graduate programs in early childhood and elementary education gave the school a new status and a new name - Grambling State University.
Over the last 5 seasons (2016-2020), Grambling State Baseball has compiled 61 SWAC Western Division wins. The most wins over that time of any Western Division school. In that same time they have never finished below 2nd place in the division. Over the last twelve years, there have been 7 MLB draft picks, 2 free agent signings, 1 MLB scout, and 1 MiLB development coach.
Florida A&M University
Florida Agricultural and Mechanical University opened on October 3, 1887 as the State Normal College for Colored Students. In 1905, management of the College was transferred, which led the school to a name change in 1909 as the Florida Agricultural and Mechanical College for Negroes (FAMC). In 1953, Florida A&M College became Florida Agricultural and Mechanical University. Florida A&M University remains the only historically black university in the eleven member State University System of Florida.
The foundation of FAMU baseball was built by "The Fathers of FAMU baseball" Oscar A. Moore and Costa "Pop" Kittles. Moore and Kittles combined to win over 500 games, 14 Southern Intercollegiate Athletic Conference titles, while producing three Major League All-Stars, plus a former player who would become the first African American executive officer in Major League Baseball history, the late William "Bill" Lucas (Class of '58) with the Atlanta Braves. Head coaches Robert Lucas and Joe Durant continued the strong tradition of FAMU baseball in the 80s and 90s. Leading the Rattlers to a combined six Mid-Eastern Athletic Conference (MEAC) titles from 1987 - 1994, coaching Hall of Famer, Andre Dawson and Braves World Series Champion, Marquis Grissom. Under current Coach Jamey Shouppe, the Rattlers, returned to the top of the MEAC, winning conference titles in 2015 and 2019, and leading the Rattlers to its first two NCAA Regional appearances in school history.
Ralph Garr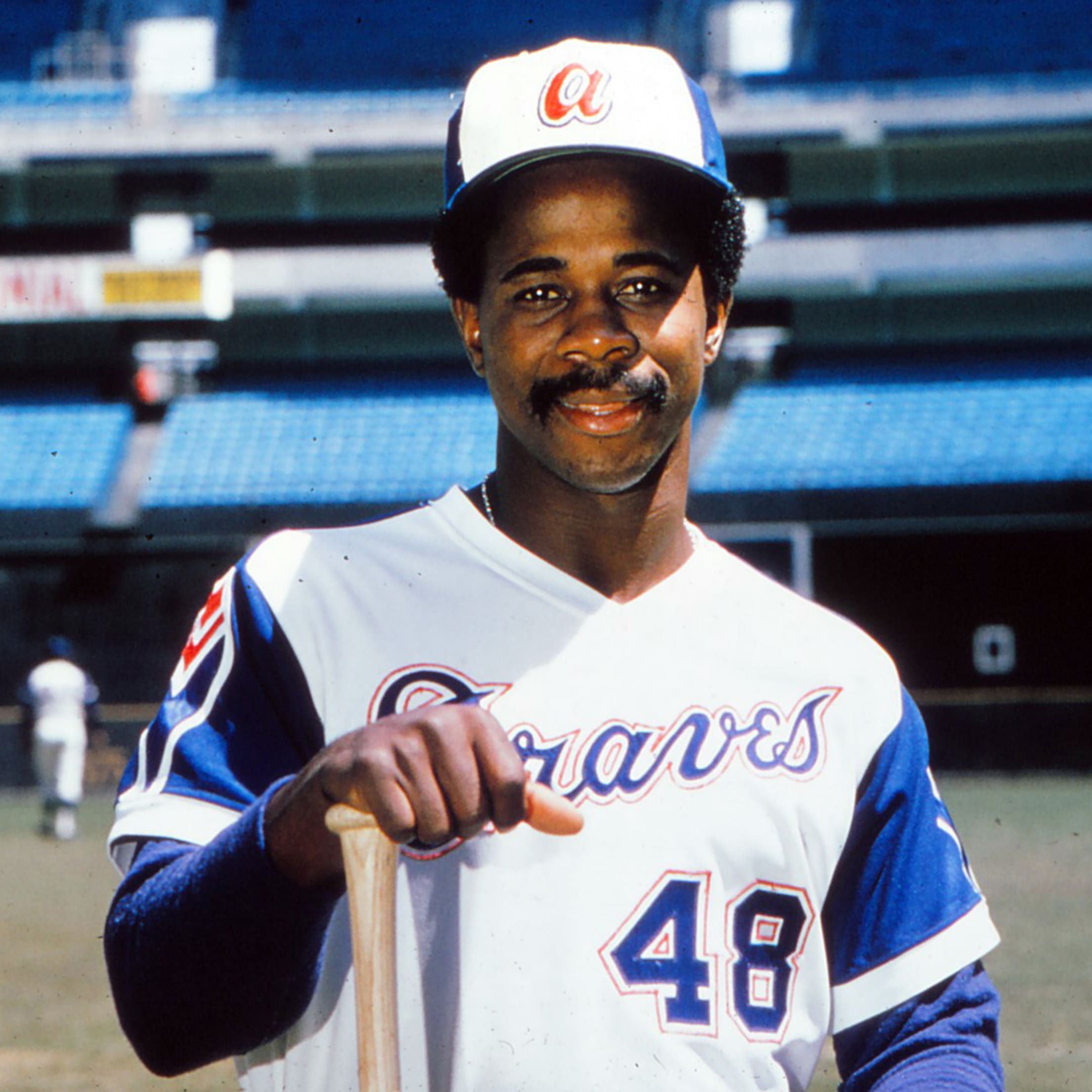 Grambling State Alum and Braves Hall of Famer
Ralph Garr, known as "The Road Runner" for his speed and agility, Ralph Garr posted a career .317 batting average as a Brave, tied for first in Atlanta history. As a rookie in 1971, he hit .343 and set an Atlanta record with 219 hits. He won the batting title in 1974 with a career high .353. After his playing career, he joined the Braves Scouting department, and has spent more than 40 years as a player, coach, and scout with the organization. He was inducted into the Braves Hall of Fame in 2006.
Bill Lucas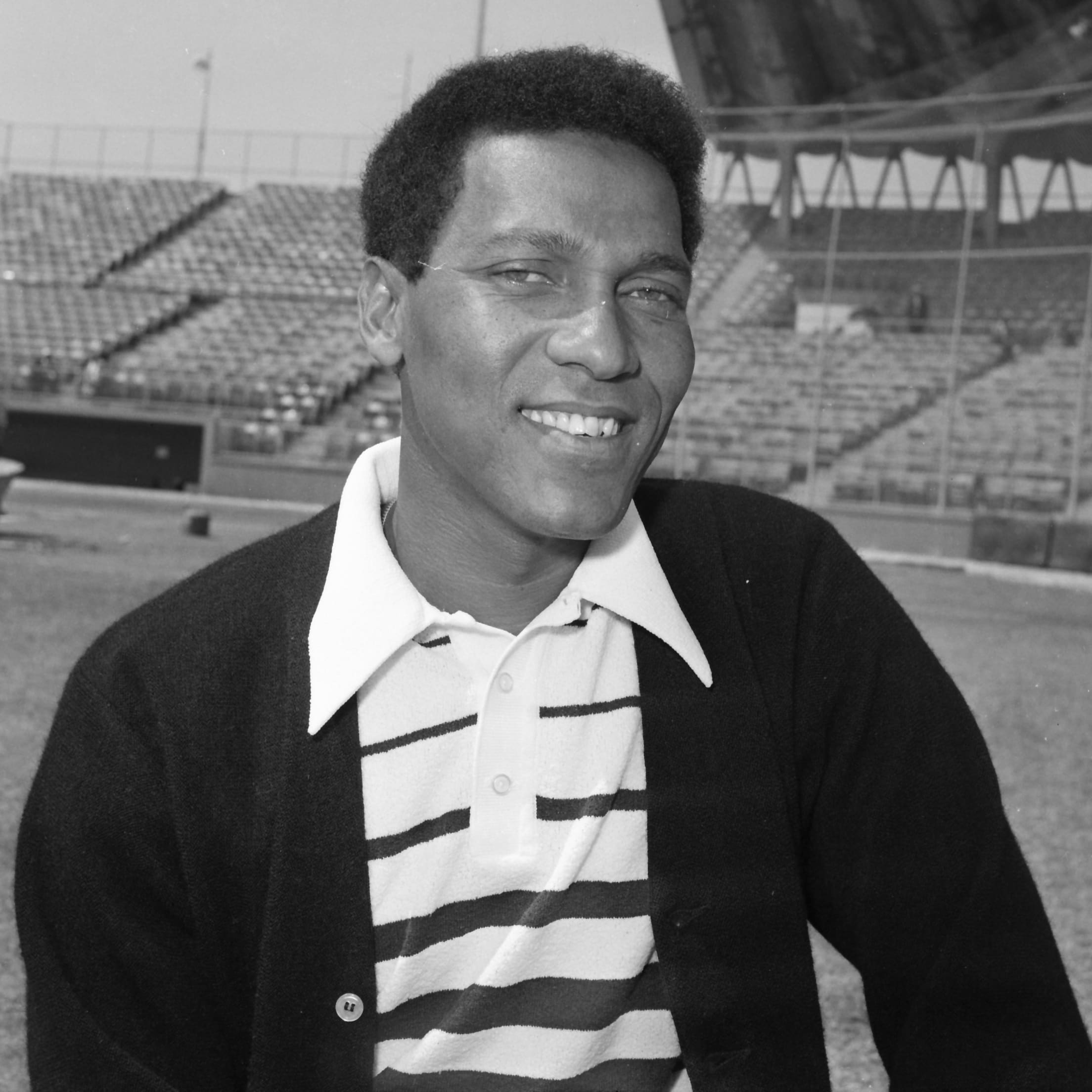 Florida A&M Alum and Braves Hall of Famer
Bill Lucas became the first African American General Manager in Major League Baseball history. He spent more than 20 years in the Braves organization. He was a member of the transition team for the move from Milwaukee to Atlanta. After a successful tenure in the player development department, Lucas was promoted to GM at only 40 years old in 1976. His philosophy was to focus on player development, growing talent through the minor league system and expanding coaching in the minor leagues. He was inducted into the Braves Hall of Fame in 2006.