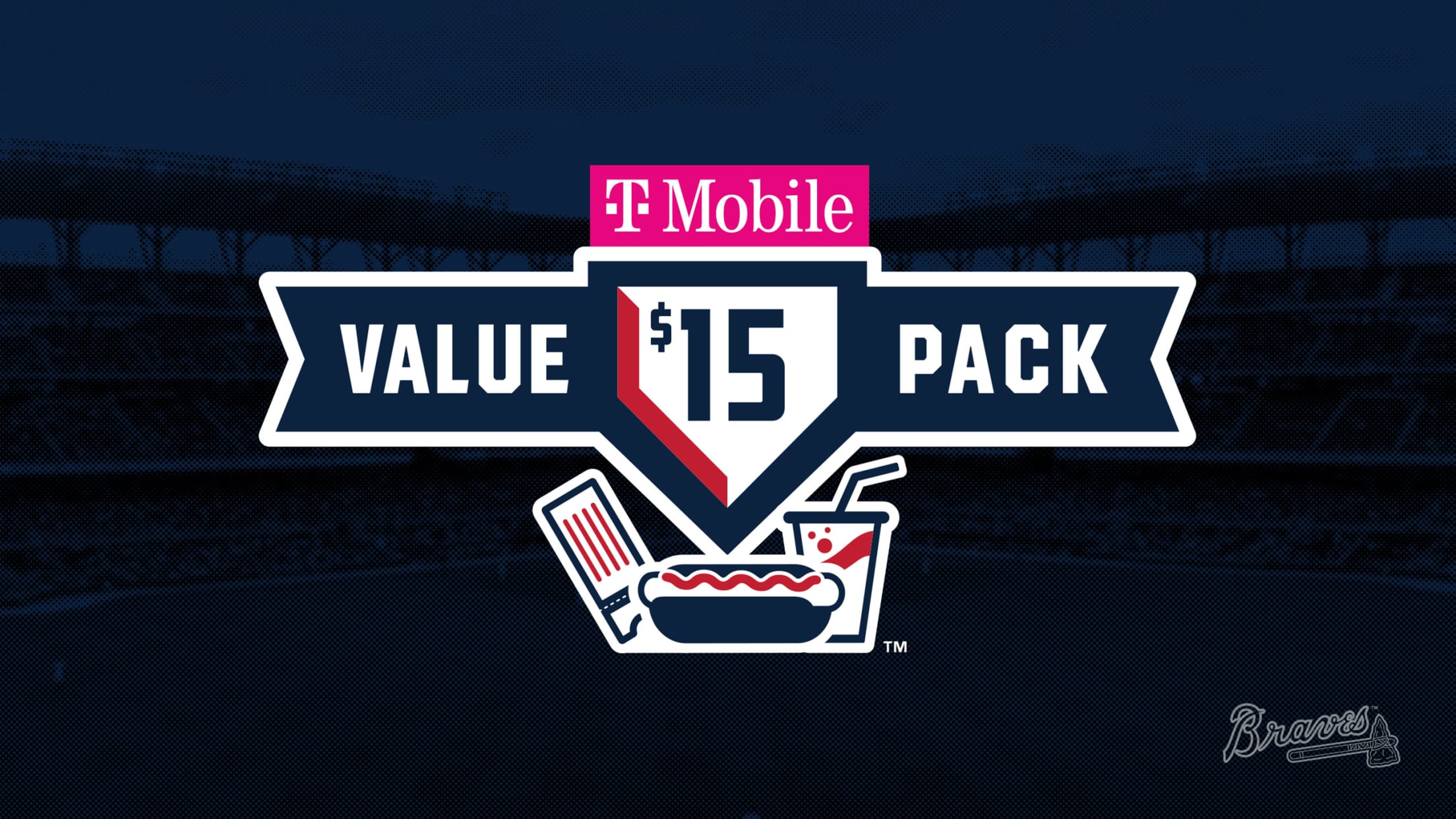 Treat yourself to the best deal at the ballpark this season with the T-Mobile Value Pack, which lets you choose from one of three seating locations for any regular season home game in 2020. In addition, you'll also receive a snack and a beverage at one of our Ballpark Classics concession stands. Choose any combination of one of the snacks and beverages below, or if you prefer something different, you can choose another item on the menu with a value of up to $10. Make plans now to join us at the ballpark and take advantage of the T-Mobile Value Pack with a ticket, snack and drink for as low as $15!
Use promo code: VALUE
Snack
6" All Beef Hot Dog
Nachos Classic
Jumbo Soft Pretzel
Beverage
22 oz Fountain Soda
20 oz Water
12 oz Beer
Your T-Mobile Value Pack snack and beverage credit is only valid at the Ballpark Classics stands located at Sections 116, 135, 146, 242, 312 or 326.
Diamond/Marquee
$55 Terrace Reserved
$45 Home Run Porch
$35 Grandstand Infield
Premier/Select
$45 Terrace Reserved
$35 Home Run Porch
$25 Grandstand Infield
Value
$35 Terrace Reserved
$25 Home Run Porch
$15 Grandstand Infield
More Information
You can purchase up to 12 tickets with the T-Mobile Value Pack.
Please secure your parking in advance at braves.com/parking.
The snack and beverage credit will be built into the barcode of your game ticket. The cashier will scan your game ticket to redeem the offer.
Ticket packages are dynamically priced, so pricing may increase at any time.
Tickets purchased for the purpose of being resold are subject to cancellation and refund by the Atlanta Braves.