D-backs Give Back $100,000 School Challenge
The Arizona Diamondbacks and University of Phoenix are committed to helping Arizona educators provide the best possible learning experience for their students. We are inviting teachers, coaches and faculty to send us their pitch for a grant of up to $5,000 for their classroom or school. Please submit nominations by 4:59 p.m. MST on September 30, 2020. See Official Rules for details.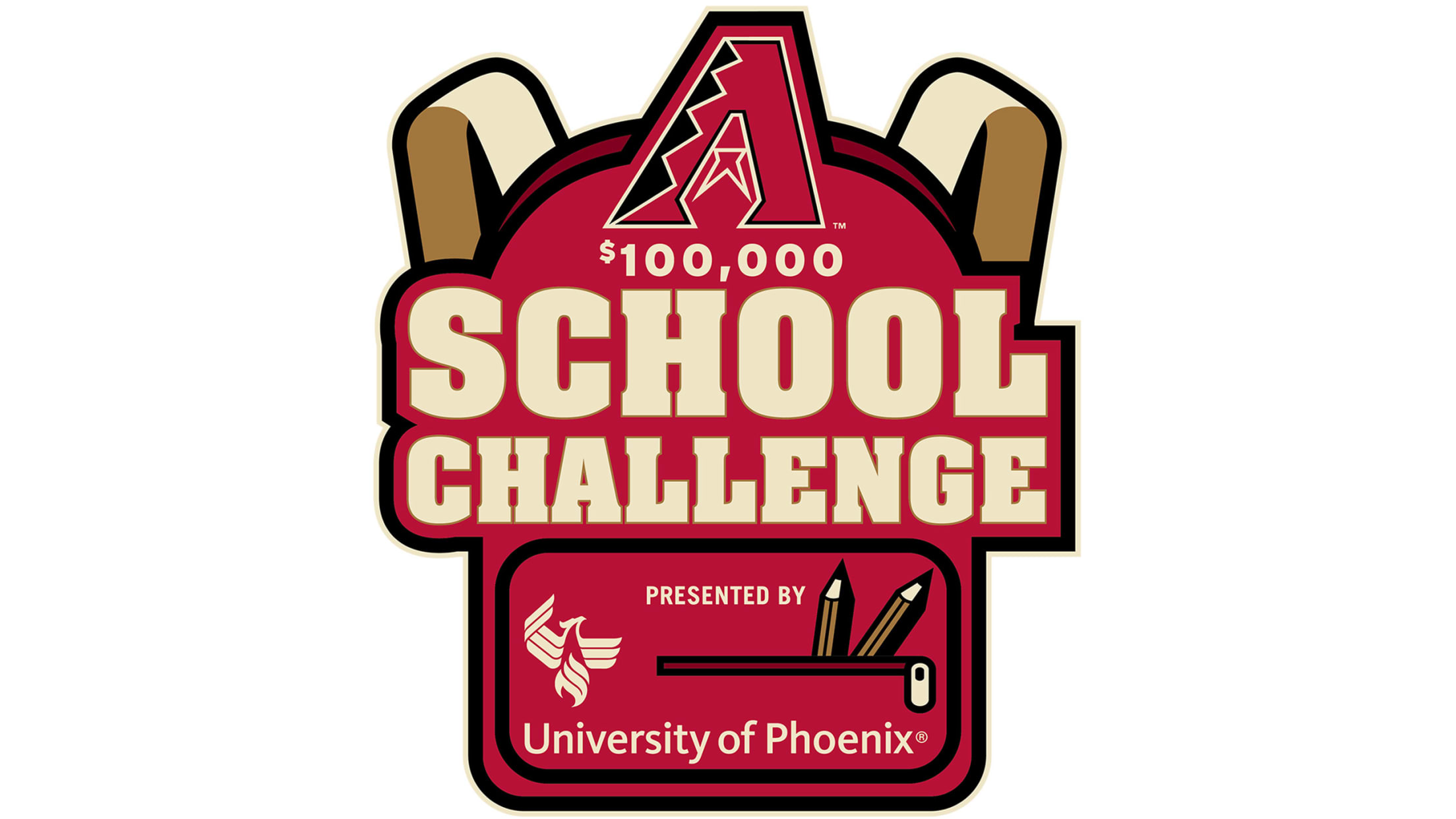 Grants will be awarded in the following categories:
Education Programs: Grants in this category will provide a unique opportunity that allows schools, teachers and students to fund projects and programs geared toward improving education outcomes for students.
Innovation and Technology: Grants in this category will be used to support innovative teaching strategies and/or technology that improve student performance.
Nutrition and Fitness: Grants in this category will create or enhance access to nutrition information/healthy eating habits or create programming that improves overall nutrition and fitness outcomes for students.
School & Campus Improvements: Grants in this category will address campus improvements that provide a safe and enhanced environment for learning, sports, outdoor play, and/or team activity. In addition, schools are encouraged to apply for grants that improve campus icons that are a source of brand identification or school pride.
All applications will be evaluated by the Foundation to determine financial need in an applicable Category. The Foundation will assess each application and may, in its sole and absolute discretion, award a Grant to a school. Applications should be detailed and provide specific information regarding the impact the program or project will have on students. The scoring is based on the panel's understanding of the following information based on the application:
Overall Program/Project Description: The program or project should demonstrate need, innovation and/or creativity.
Education, Character or Environment Impact: The program or project should positively impact learning, the character and inclusiveness of the student population and/or the learning environment for students.
Budget/Demonstration of Need: The budget narrative in the application should clearly describe how the grant money will be spent and the amount should be in line with the program impact.
The Arizona Diamondbacks Foundation and University of Phoenix will select winning schools to each receive an estimated $5,000 grant for a total estimated charitable impact of $100,000. Please submit nominations by 4:59 p.m. MST on September 30, 2020. See Official Rules for complete details. For a list of 2020 School Challenge presented by University of Phoenix recipients, click here.
NO PURCHASE NECESSARY TO ENTER OR WIN. Enter by 4:59 p.m. MST on September 30, 2020. The Foundation will award Grants as determined in its sole and absolute discretion. The Program is open to all Arizona public, private, and nonprofit charter schools that provide classes for any Grade K-12. Only teachers, coaches, and administrators of the school, eighteen (18) years of age or older at the time of submission, may submit an application on behalf of a school. Applicants are permitted to submit multiple applications, and schools are permitted to be named in multiple applications, regardless of the Category. Void where prohibited. See Official Rules, which govern, for complete details.