Inbox: D-backs' pitching, stadium, 2021 plans
Beat reporter Steve Gilbert answers fans' questions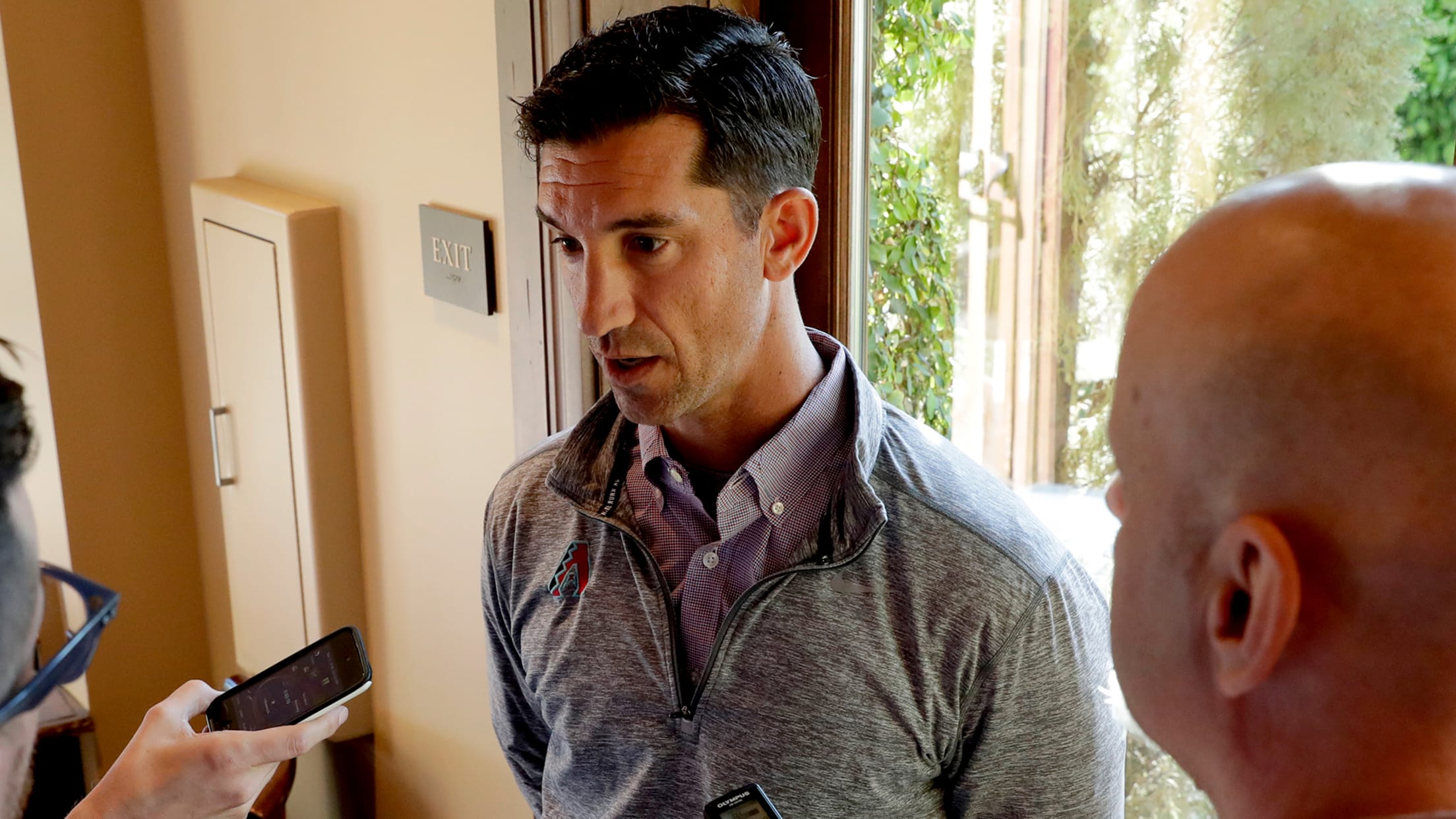 There were a lot of really good questions for this week's inbox. I couldn't get to all of them, but I will answer them in future inboxes, which will be a regular feature here during the offseason. So please continue to send in your questions. **What's the D-backs' front office's
There were a lot of really good questions for this week's inbox. I couldn't get to all of them, but I will answer them in future inboxes, which will be a regular feature here during the offseason. So please continue to send in your questions.
What's the D-backs' front office's mindset going into next season after what happened with this season? Are they still looking at this team as a team that can compete for a playoff berth, or are they leaning toward tearing it down and beginning a new era of D-backs baseball? Either option seems good.
-- Kenny, Miami
General manager Mike Hazen does not like the concept of tearing down a team unless he feels it is absolutely necessary, and I don't get the impression from talking to him that he thinks that's what is needed with the D-backs. I think you will see the front office try and make some moves to improve the team this offseason rather than tear it down. What their budget will allow them to add remains to be seen. The team lost a lot of money in 2020 and is uncertain what attendance will look like next year. A lot will also depend on the free-agent market this offseason. I don't think you'll see the D-backs spend a lot of money this winter, but they will look to improve at the margins, maybe shake up the offense a bit and see if there are some bargains to be had on non-tendered players.
Hi Steve, I've been a big supporter of [manager Torey] Lovullo since he arrived in 2017. I love his demeanor and what he's about. The players seem to really like him, too, and always play for him. This year was really rough, though, and the team showed a lot of regression. As much as I hate to ask, is it time for him to go? He seems like a great person but maybe his message has grown stale.
-- Tyler, Prescott, Ariz.
I think 2020 was a rough one all the way around for the organization, and I think they are chalking it up to a really, really bad stretch during which they lost 18 of 20 games. Lovullo is harder on himself than anyone, and you could see in his face by the end of the year just how much all of this weighed on him. As he does every year, I'm sure he will sit down and take a long look at how the season played out and what he may need to change in his approach for '21. Again, it was such a strange year -- 60 games, COVID-19 protocols -- that it's hard to know exactly how to evaluate players or managers fairly.
I was wondering with the starting rotation being set with [Madison Bumgarner], Zac Gallen, (hopefully getting back) Merrill Kelly and Mike Leake, instead of having Luke Weaver in that fifth spot, is it possible for him to be a back-end bullpen guy? He has electric stuff and can get 3-5 outs. With Taylor Clarke or Alex Young being capable of filling in the 5th spot in the rotation, I thought maybe Weaver can be the new Archie Bradley. Obviously if Leake doesn't come back or Kelly is taking a longer time to recover, it may be necessary to have him in the rotation. However since our bullpen needs help, I think Luke can come in and get the job done.
-- Jacob, Phoenix
The D-backs almost certainly will decline the contract option on Leake, so he is unlikely to return in 2021. In addition to Clarke and Young, the D-backs also have Corbin Martin, Caleb Smith, Jon Duplantier, Riley Smith and Taylor Widener as starting rotation depth. There are some that feel Weaver would be good in a late-inning role, but I think the D-backs will stick with him in the rotation for now and continue to work with him on his pitch mix. Widener had some success pitching out of the bullpen last year, and he could be potential back-end option.
Any word on if the D-backs are still looking to move out of Chase Field?
-- Mike, Scottsdale, Ariz.
D-backs team president/CEO Derrick Hall was asked about that just before the end of the season, and he said that it's been "completely put on hold" for now given the economy as a result of COVID-19.
"It's been a long time since we've had those discussions," Hall said. "I don't think we can really pick up those conversations until the economy is more clear where it's heading and when this pandemic has come hopefully to a halt."